Examining primary strengths: AFC North
Kathryn Riley / Getty Images Sport / Getty
Our journey around the NFL's divisions examining each team by its primary strengths continues. Up next: the AFC North. When you're done, check out what you've missed so far: AFC East, NFC East, NFC North.
Bengals: Easy as 1, 2, 3 at WR
There may not be a better 1-2-3 punch in football at wide receiver than Ja'Marr Chase, Tee Higgins, and Tyler Boyd. That was my sense in speaking with Seahawks superstar wide receiver DK Metcalf (who forms a pretty lethal trio himself alongside Tyler Lockett and rookie first-round pick Jaxon Smith-Njigba). Add rookie 4.43 speedsters Charlie Jones (Purdue) and Andrei Iosivas (Princeton, and one of my sleepers!), plus Joe Burrow's sheer swagger, and the Bengals present tons of problems for opposing defenses.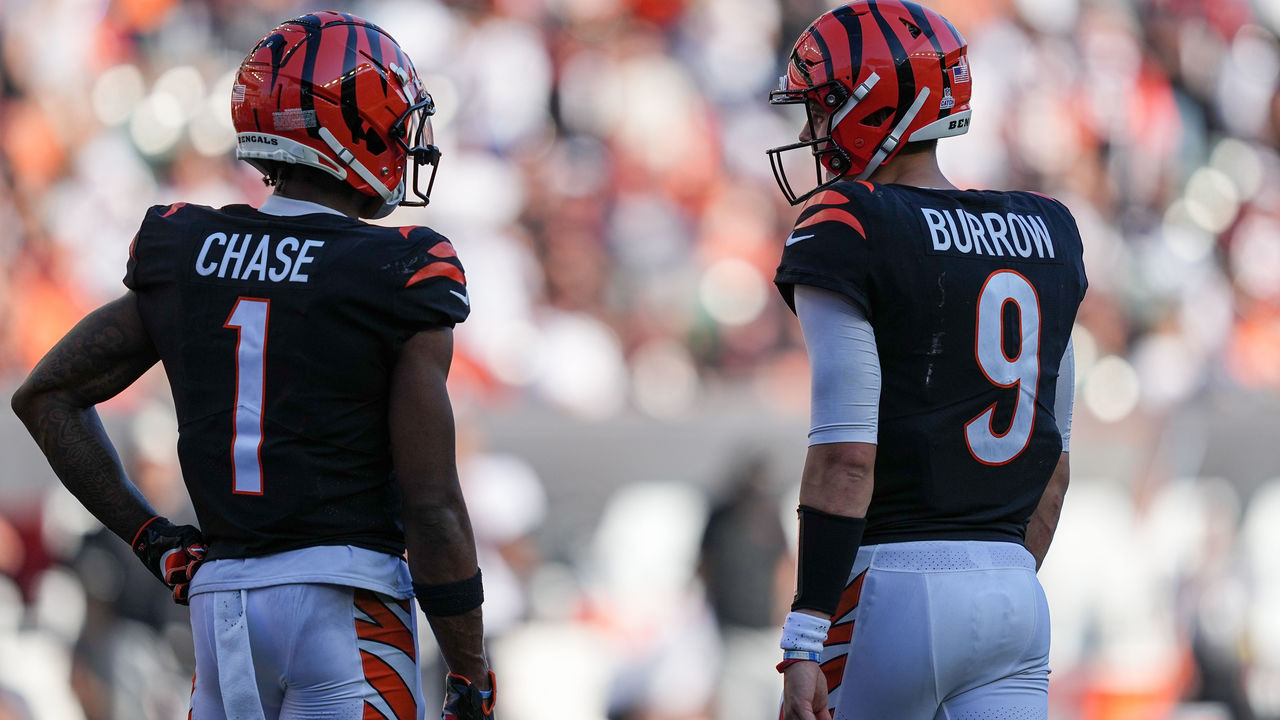 Chase is the linchpin, with a chance to be an all-time great. He's so scary in that you can play perfect defense - have the right play called, have the chess pieces in place - and still lose. He's that dangerous. Higgins is the ideal Robin to his Batman because he has the size and red-zone prowess to beat smaller corners. He can run, too, and he took another step forward last season turning 50-50 balls into 80-20 balls. I love his game. Boyd, meanwhile, is a route-running wizard with enough size to bother slot corners who unsuccessfully jam him at the line of scrimmage. It was clear that Burrow struggled early last season because the protection had yet to gel up front. Burrow was sacked 13 times during an 0-2 start in which he threw four interceptions and three touchdowns, putting Cincinnati in the company of 19 other teams that allowed 13 or more sacks in the first two weeks of the season. Then, things changed, and Joey B was sacked three times in a single game only once the remainder of the season.
Don't forget: Who Dey Nation also added four-time reigning Pro Bowler Orlando Brown Jr. into the mix from KC. Give Burrow proper protection and there might not be a scarier offense in the NFL.
Ravens: Lamar and his playmakers
With Lamar Jackson extended (five years, $260 million) and Odell Beckham, Jr. now in the fold, things are looking up for Ravens Flock. Beckham, even if he's 85% of the player he once was, gives Big Truss a receiver defenses must always account for. His F1 explosiveness level - last seen on full display when he was halfway to a Super Bowl MVP for the Rams - will be a welcomed sight and was a key reason Jackson stayed put.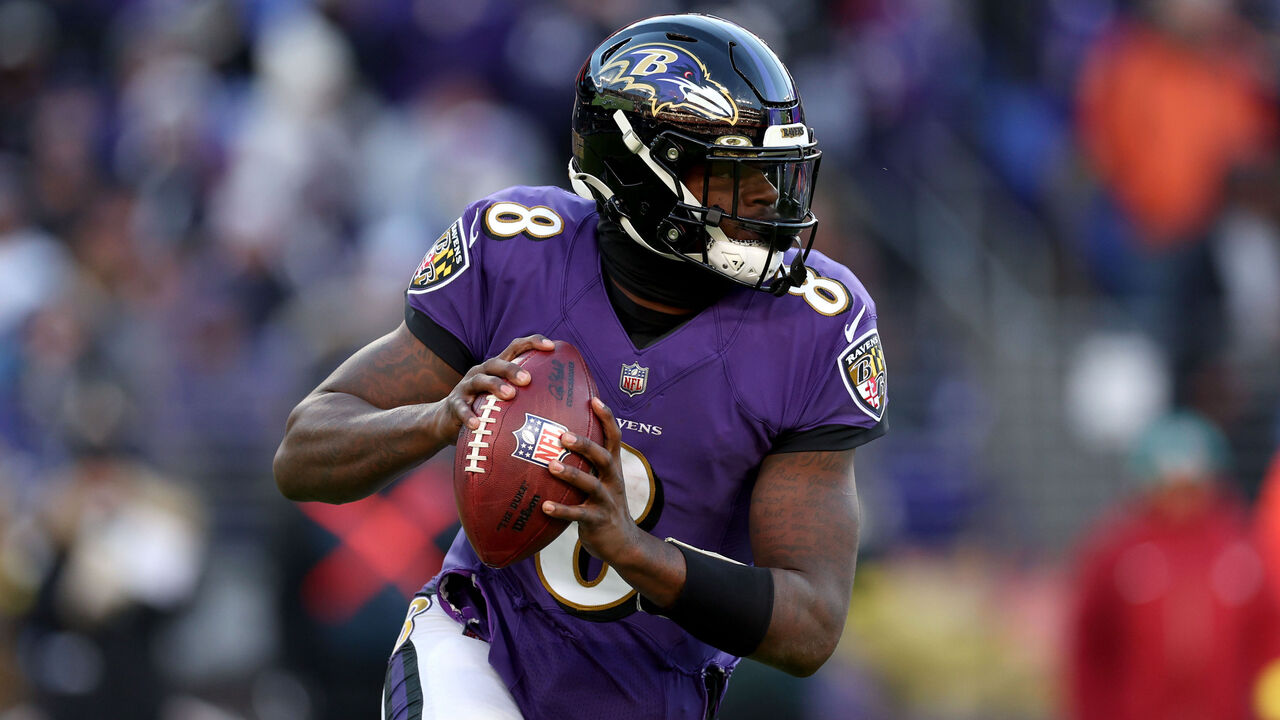 But that's not all: Baltimore also added another bolt of lightning in free agent Nelson Agholor, who can cause fits on the perimeter with his speed. He'll complement Devin Duvernay, a hybrid receiver, running back, and special-teams ace with two career kickoff return TDs.
Third-year man Rashod Bateman has great tools and simply needs to stay healthy. Plus, is there a better 1-2 punch at tight end than All-Pro Mark Andrews and rising star Isaiah Likely? Meanwhile, all J.K. Dobbins did was average 5.7 yards per carry in eight regular season games - including consecutive 100-yard outbursts against the Steelers and Browns - following multiple knee surgeries. His combination of power and elusiveness lead me to believe the former Buckeyes standout has the chops to become one of the premier backs in football. Finally, there's rookie first-rounder Zay Flowers, a jet in space whose superior route-running ability will be a huge bonus for Jackson. I don't think it's far-fetched at all to see Flowers - who went berserk his entire Boston College career - go for 80-1,000-6-ish from the jump.
Browns: Lockdown in the Dawg Pound
Take a look around the league and find a better young secondary than the Dawg Pound's. Safety Grant Delpit (105 tackles, four INTs) is a star, and I thought the addition of Juan Thornhill Jr. - a valued member of the Chiefs' back end coming off a career-high 71 tackles and four pass breakups - was a very good addition. The corners are scary because of their different skill sets. Martin Emerson Jr. is a flat-out technician who ranked sixth in the league with 15 passes defended as a rookie. Greg Newsome Jr. is a Swiss Army knife and one helluva football player who, under the tutelage of new defensive coordinator Jim Schwartz, should be the type of player we saw during an excellent 2021 rookie campaign. It went under the radar nationally, but the Browns made a shrewd decision by pairing him back up with Cameron Mitchell, his Northwestern teammate and a recent fifth-round pick. But back to Newsome for a moment: his toughness and lateral quickness typically give him an innate advantage inside. That's why he's such a special prospect.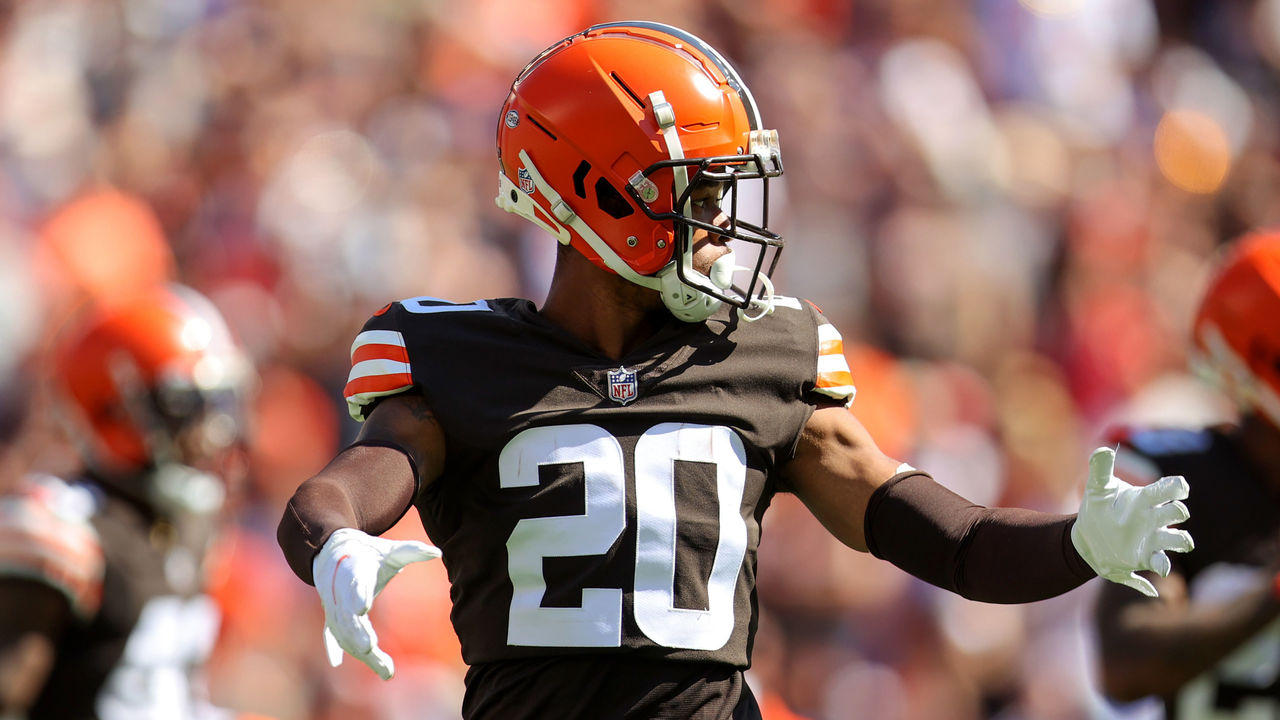 There's more: I haven't mentioned Denzel Ward yet. Ward's as decorated as they come; he's an elite athlete with physicality on the outside, is able to run with anyone, and is the face of this defense alongside All-World defensive end Myles Garrett. PFF graded this unit third-best in the NFL. It could very well rank first in 2023, as the Browns look to make their first postseason appearance since 2020.
Steelers: From Pitt to Pittsburgh, it's all about Pickett
If you've ever listened to me or followed my socials, you know I'm a Kenny Pickett fan. Yes, I think he's a Super Bowl-caliber QB capable of leading this proud franchise for the next decade. Why? It's simple, really: KP has the clutch gene. As a rookie with only 12 starts to his name, he amassed four game-winning drives and three fourth-quarter comebacks. Those are gaudy numbers, even for a veteran like Ben Roethlisberger. Speaking of Big Ben, the Black and Yellow legend was effusive - and very honest - in his praise of his successor:
The season-long stats may not say it, but the tape tells us Pickett was awfully impressive as a rookie. He's highly mobile and highly intelligent, a deft passer on the move with a strong, accurate arm - a key reason why the surging Steelers won seven of their last nine games in 2022. General manager Omar Khan has not only fortified his offensive line with the addition of Isaac Seumalo, but he drafted a behemoth at tight end in Georgia's 6-7, 264-pound Darnell Washington, who ran an insane 4.64-second 40 and will immediately serve as a blocking weapon in the run game, while also flanking Pat Freiermuth (who ranked sixth among all tight ends with 732 receiving yards in his second year) in the seam game.
Sprinkle in an emerging star in George Pickens, a technician like Diontae Johnson, a healthy Calvin Austin III, a motivated Allen Robinson, and a 2021 Pro Bowler ready for a major bounce-back year in Najee Harris, and Pickett is primed for a significant step forward in Year 2.
Jordan Schultz is theScore's NFL insider. Follow him on Twitter, Instagram, and TikTok