Examining primary strengths of all 32 teams, starting with the NFC East
Todd Rosenberg / Getty Images Sport / Getty Images
With the NFL draft and most of free agency firmly in our rearview mirror, there's no better time to take a deep dive into every division and examine the primary strengths of all 32 teams. Remember: In May, everyone's undefeated!
Eagles: Rich get richer
Jalen Carter was arguably the best player in the NFL draft, Nolan Smith was a top-10 talent, and D'Andre Swift is a game-changing running back. All three are now Philadelphia Eagles.
General manager Howie Roseman took care of business in the draft after rewarding quarterback Jalen Hurts with a record-setting contract. The Eagles boast arguably the best offensive-defensive line tandem in football. And by building his roster from the inside out, Roseman's created depth at the most important slots. How many teams can say that?
The influx of Georgia Bulldogs he's accumulated is almost ironic because it's Georgia - buoyed by an endless run of dominant defensive linemen - that won back-to-back national championships with the same ideology. It's actually a simple philosophy: control the line of scrimmage and you control the game. That's the calling card for Kirby Smart's Bulldogs, and it's quickly becoming one in Philly.
The Eagles essentially have six linemen who they can trot out in rotations throughout the course of a game. That's a devastating advantage for the basic reason that nobody gets tired and everyone eats. Perennial All-Pro Fletcher Cox and mammoth second-year man Jordan Davis patrol the left side, Carter and super-talented Milton Williams are on the right - and I haven't even mentioned Josh Sweat and Derek Barnett. There's another All-Pro in Brandon Graham, rookie sleeper Moro Ojomo, and Smith, who shattered the combine with a 4.39-second 40. Speed? Check. Size? Check. Power? Check.
There's more: Defensive Player of the Year candidate Haason Reddick, who I profiled last January, known as "Spider-Man" and "Weapon." By replicating Georgia's approach with elite defensive line play, Roseman not only has great players at a position in which they're hard to find, but he's created tremendous synergy with battle-tested men at the zenith of college football. The chemistry alone is an asset, hence why I'm renaming this team the Philadelphia Bulldogs.
"It feels good to be back with my (Georgia) brothers," Carter said after he was drafted. "You know I got a strong connection with both (Nolan Smith and Kelee Ringo) there at Philly, you know I love them guys. It feels good to be back with them."
Giants: Help's on the way for DJ
After Daniel Jones signed his mega extension, we wondered what GM Joe Schoen had in store to help his young quarterback. Wonder no more. Downfield artist Darius Slayton was re-signed, and then Paris Campbell - a true speed demon who could catch 70 balls in this offense - was brought aboard. Second-year quickster Wan'Dale Robinson is healthy, and so is Sterling Shepard. Isaiah Hodgins returns after a stellar late-season stretch, highlighted by a robust 8-105-1 performance against the Vikings in the postseason.
Oh, and remember that Darren Waller guy? As one high-ranking NFL personnel person pointed out to me, the beauty of Waller is the sheer volume that he enables an offense to accomplish. Because of his versatility, speed, and size, Waller isn't limited to the traditional tight end route tree. He's not merely a seam guy. Like Travis Kelce, he can run option routes predicated on his intelligence and change of direction. He can beat backers and safeties. He can line up anywhere, too, meaning the offense can dictate terms with "12" personnel, which we expect to see a lot of next season alongside Daniel Bellinger. That's a monumental advantage afforded head coach Brian Daboll and offensive coordinator Mike Kafka as they begin to construct their offense.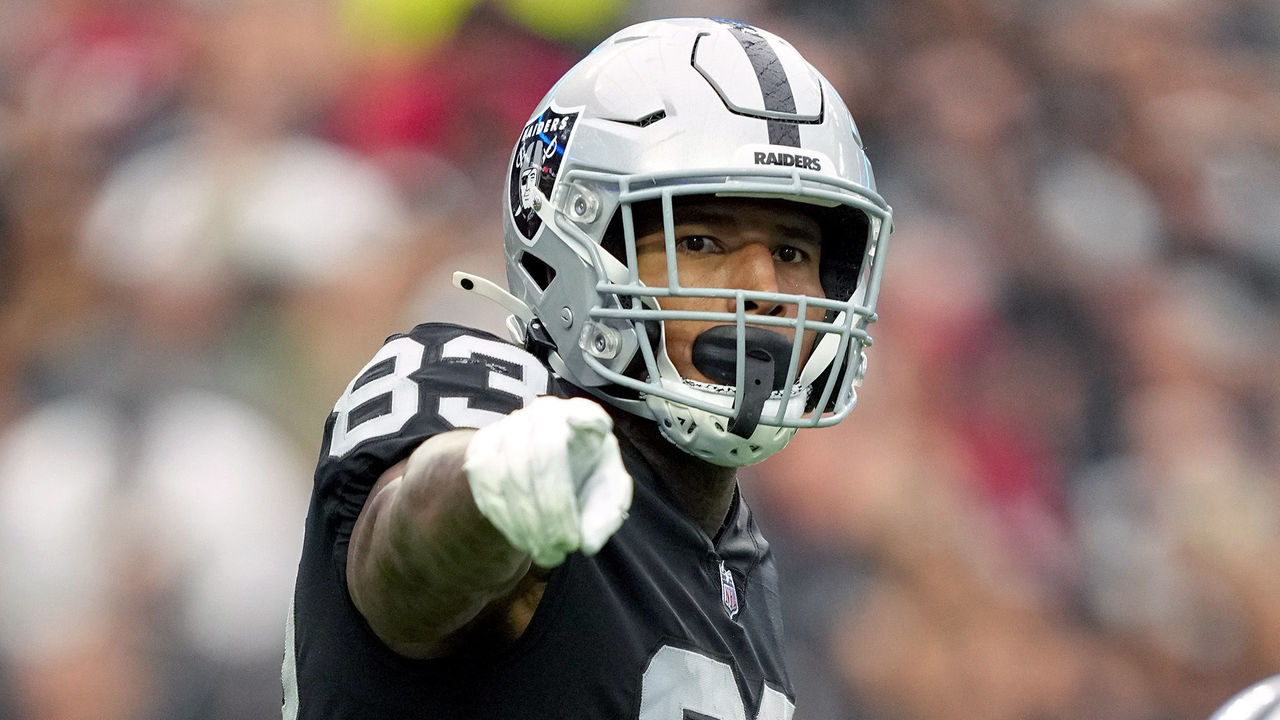 Few moves were lauded league-wide like Waller's addition was, in large part because of his talent, but also because of the commitment New York just made to Jones. If a quality tight end is a QB's best friend, then Waller is Jones' best man. He's that much of a difference-maker. His presence alone frees up Campbell on the pre-snap motions that lead to swings. He can clear a safety for Slayton to go deep.
There's also Biletnikoff winner and third-round pick Jalin Hyatt. One of my favorite picks of the draft, he fits perfectly into this offense, especially when you consider the additional juice he brings. Hyatt does his best work from the slot, a skill set Big Blue's been missing since the Victor Cruz days. I thought the Eric Gray pick was a good one, as well. Here's a true three-down back, an All-Conference assassin at Oklahoma (nearly 1,400 rushing yards on 6.5 YPC and 11 TDs as a senior) who can catch the football and pile up yardage in between the tackles.
The massive elephant in the room remains disgruntled superstar back Saquon Barkley, who, simply put, wants more money than Schoen's offered. If you add him to the mix, however, he's a 2,000-yard, all-purpose performer the second he's in the building. A truly electric talent and one of Jones' closest friends, his absence would be catastrophic to the Giants' playoff hopes.
Everything is in place for Big Blue - fresh off its first playoff win in 11 years - to make a real NFC run. Don't forget New York nabbing the best center in the draft, John Michael Schmitz, a first-team All-American out of Minnesota. "The definition of plug-and-play," a longtime AFC executive told me. "He's going to make a huge impact up front for them and for the quarterback.
Commanders: Future star?
It's easy to forget that Sam Howell was being discussed as the potential No. 1 pick after a brilliant start to his North Carolina career. Howell - the first quarterback in program history to start as a true freshman and the winner of the ACC Rookie of the Year - threw for a robust 68 TDs during his first two seasons. He followed that up with a good junior year, but he wasn't as productive and slipped to the fifth round where the Commanders scooped him up in 2022. He may be unproven as a pro, but Howell, only 22, has plenty of believers in Washington. One of them is first-rounder Jahan Dotson, a rising star at receiver who caught seven TDs in only 12 games as a rookie.
"We were talking about, he was gonna come out and be the No. 1 overall pick," Dotson told me. "He has that type of talent. He can make every single throw on the football field. It's crazy to see. When I first came in with him at rookie minicamp, I got to see it. He's making it look effortless. I always say this to the receivers: he looks so cool in the pocket. He drops back, it's so smooth, and he just lets it fly. It's really cool to see. Effortless. His arm is extremely good. In our game against Dallas, he dropped two perfect dimes to me and Terry (McLaurin) down the sideline, 50 yards in stride. And he made it look like nothing."
Count me among the Howell believers, as well. He's a terrific mover with a live arm - Dotson also highlighted his capacity in the always-popular intermediate game - and plays off script in a way modern quarterbacks have to. He's a very good athlete, with a strong lower half - it's the main source of his power. If you watch Howell, even for a series, you see a confident football player who teammates seem to rally behind. That point was also made to me by current Jets running back Michael Carter during his pre-draft process last year when he came out of Chapel Hill. Anyone that's played with Howell seems to believe in him, and while that's hardly the only barometer for success, it's a good starting point.
Cowboys: New weaponry
I can't wait to see the Cowboys' offense because, on paper, this is a fairly loaded group that's been upgraded at the skill positions. I'm a Dak Prescott believer. I think you can win a Super Bowl with him, and I like the type of weaponry he has moving forward.
CeeDee Lamb is already an All-Pro and still ascending. He's that good. But like any great receiver, he needs a Robin to his Batman. Michael Gallup's good but is better suited as the No. 3. Enter Brandin Cooks, maybe the most underrated receiver in football the past decade. All he does is produce. In fact, because of his expanded route tree and overall prowess, Cooks - still only 29, and acquired via trade with Houston in March - offers Lamb vital insurance as a true No. 2. A nuanced route-runner with excellent hands and feel for the position, he's already amassed six 1K campaigns in his first nine seasons. "The perfect player for that offense right now," an NFC East position coach told me. "He helps Prescott, he helps Lamb, he really helps everyone."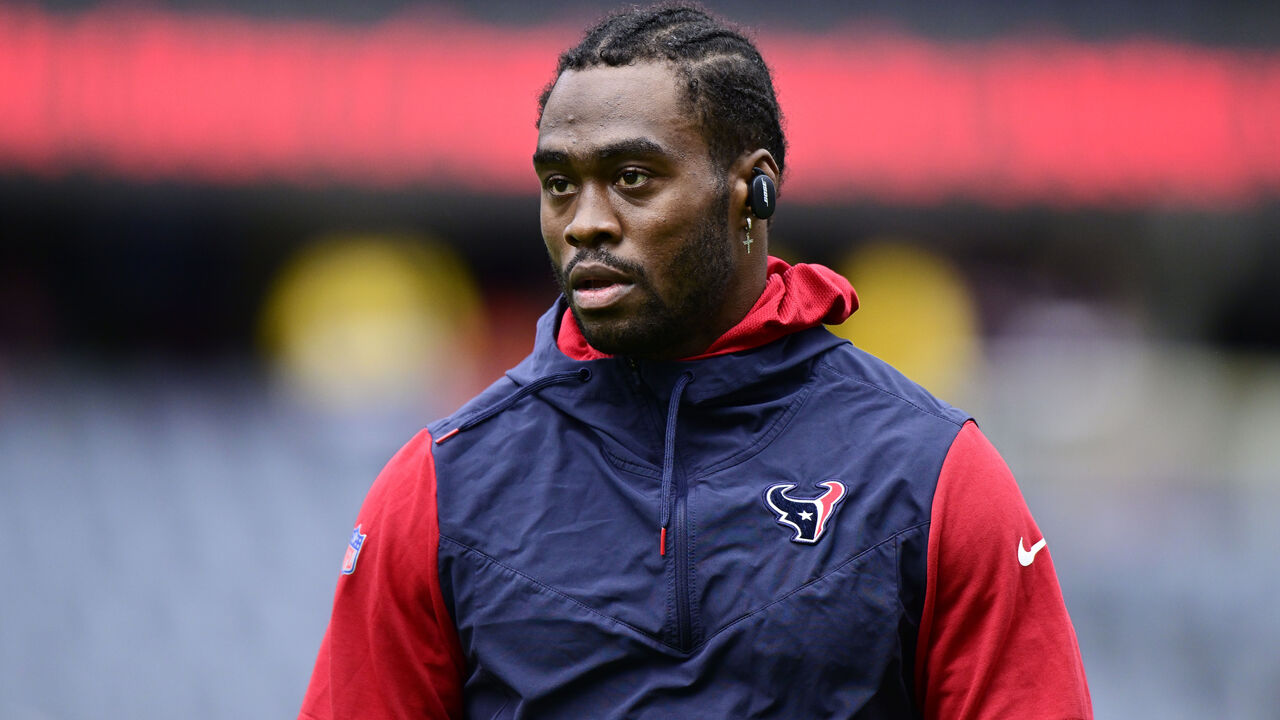 Losing Dalton Schultz in free agency wasn't ideal, but Dallas replaced him with an elite athlete at tight end in second-round pick Luke Schoonmaker, who ran a 4.63-second 40 at 6-5, 261 pounds (with a freakish 10-7 broad). Coupled with Jake Ferguson, there's more than enough manpower in the Dallas tight end room without Schultz.
Schoonmaker profiles as your classic Michigan player: Highly intelligent (he knows when to sit in zones and how to maintain leverage as a blocker and route-runner) and very tough (he plays through the whistle and doesn't mind taking on crashing ends). He's also excellent in the screen game, a staple of Prescott's arsenal with Schultz, and a trait I expect new OC Brian Schottenheimer to immediately deploy.
Tony Pollard, an emerging star at running back, returns from a broken fibula, and has help by way of rookie sleeper Deuce Vaughn, who I profiled last week.
Simply put: You're going to have to score points to compete in this division. And you're going to need to be explosive. Hurts and Jones are; I think Howell can be. This is a big season for the 29-year-old Prescott, and with a good offensive line helping to fortify his pocket, expect him to take advantage in a major way.
Jordan Schultz is theScore's NFL insider. Follow him on Twitter, Instagram, and TikTok.