Examining primary strengths: AFC East
Stacy Revere / Getty Images Sport / Getty
We're going around the league by division, looking at each team's primary strengths. Up next: the AFC East.
Dolphins: Speed kills
Mike McDaniel is one of the game's best when it comes to misdirection, window dressing, and sheer deception. Not only does he have one of the NFL's most accurate quarterbacks at his disposal in Tua Tagovailoa, but the electricity surrounding the QB is scary. There may not be a faster one-two punch at receiver - ever - than Tyreek Hill and Jaylen Waddle. Both were downright dominant (Hill went 119-1,710-7 and Waddle 75-1,356-8) in their first season together. Hill earned first-team All-Pro honors, and Waddle accounted for 510 yards after the catch, fifth among all wide receivers.
Add to that a backfield featuring the likes of speedster Raheem Mostert, Myles Gaskin, and rookie Devon Achane - who clocked a freakish 4.32 at the combine but told me he's even faster than that - and Dolphins fans should be giddy to see what type of magic McDaniel draws up.
"There's no one way to defend them," an AFC North scout told me.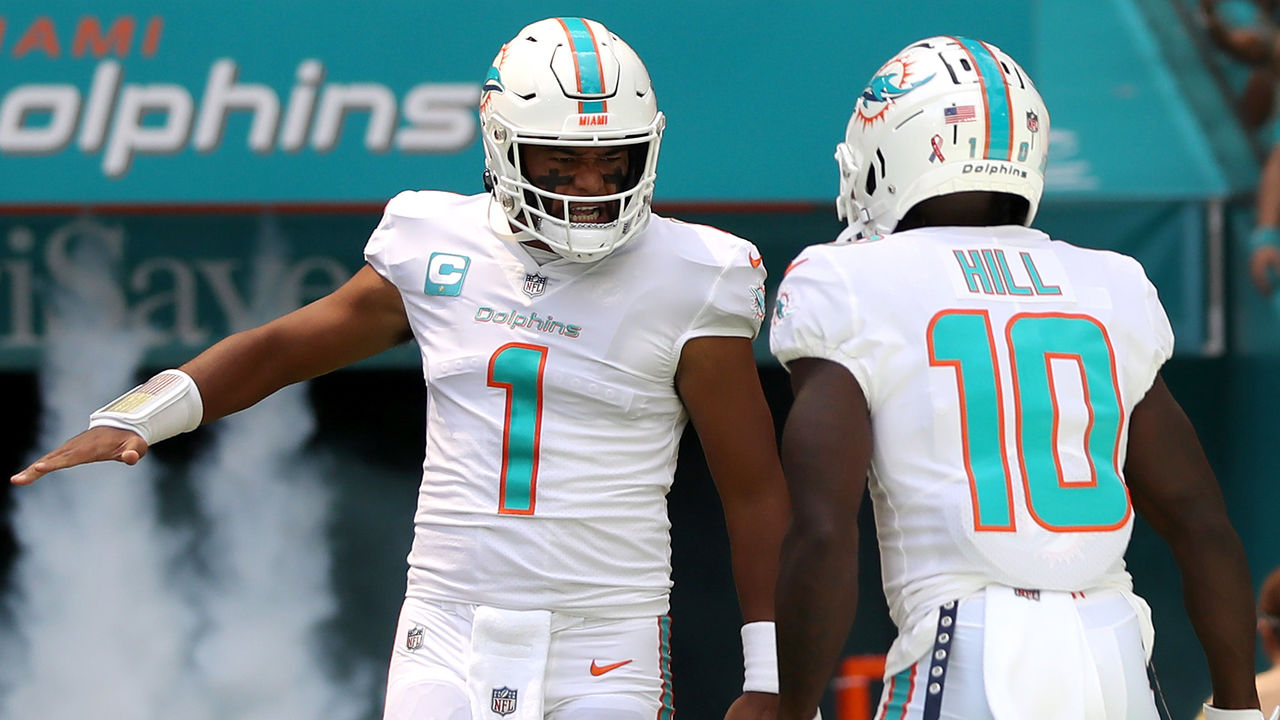 "When you have that type of speed, you're generally trying to keep everything in front, but they have it from all over at different positions, within a variety of formations. That's when you start seeing the busts in coverage - because you're accounting for so much on every play."
Jets: Operation lockdown
Last week, I highlighted the stellar defense Howie Roseman and the Eagles have constructed. The Jets are also right there, not only up front, but on the back end, too. Sauce Gardner wasn't simply good en route to winning Defensive Rookie of the Year; he was generational, capturing first-team All-Pro while recording a league-leading 20 passes defended.
"He's Richard Sherman, he's Deion (Sanders), he's (Darrelle) Revis; he's all those guys," the AFC North scout said. "You're combining a very technically sound cornerback with size and instincts. I think that's why he's so good, so soon." But Gardner - who collected 46 of 50 first-place votes for the award - is hardly alone in menacing opponents in Gang Green's secondary.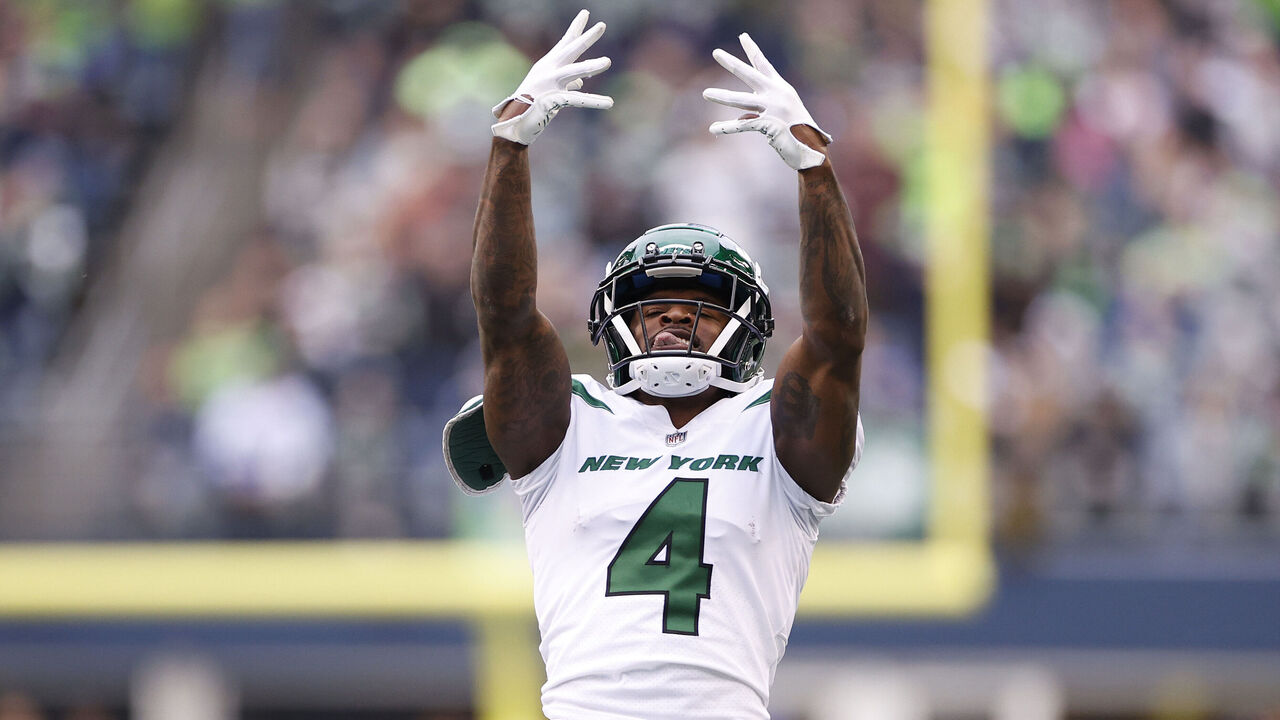 The underappreciated 2022 free-agent addition of D.J. Reed Jr. was massive for a defense that ranked third in the NFL in passing yards allowed per game last season. Still only 26, Reed - who battled injuries with the 49ers and was waived before establishing himself with the Seahawks - slotted eighth among all corners in coverage grade (minimum 500 snaps), giving up just one pass play longer than 20 yards, per PFF. Buoyed by the Gardner-Reed duo, Robert Saleh's defense allowed a measly 15 passing touchdowns - tied for first - with an 80.5 passer rating, which tied for second.
Expect even more greatness in 2023.
Bills: Double trouble
I can't express how much I love the Dalton Kincaid pick for Josh Allen. Kincaid's versatility as a route-runner will open things up in a way we haven't seen in Buffalo. He'll help Stefon Diggs, Gabe Davis, and Dawson Knox - a solid tight end in his own right who nabbed six TDs last year. Additionally, Kincaid will aid in the running game, and perhaps most importantly, he'll provide offensive coordinator Ken Dorsey with the ability to make "12 personnel" a staple inside the 20s. Or, as general manager Brandon Beane called it: "Kind of an 11.5 when he's in the game."
Beane added: "If Dalton was not there, we would've traded back. We just really liked him and just felt he would be a great fit in our offense."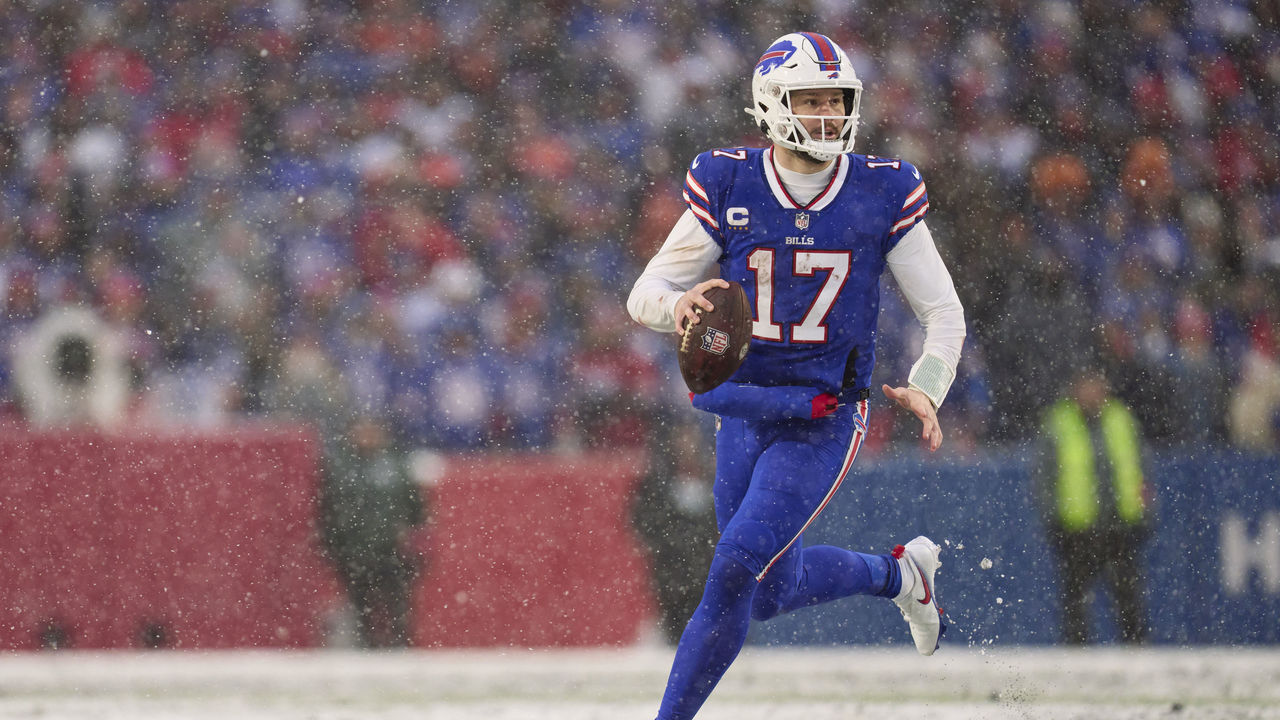 The beauty of having two rangy, athletic tight ends is it mirrors what Beane and the Panthers did for Cam Newton during his 2015 MVP campaign. Jeremy Shockey and Greg Olsen were deployed all over the field to confuse defenses - sometimes as primary targets and sometimes as decoys. Knox and Kincaid - who possess similarly athletic physical profiles - are equally deft being bunched up inside or flexed outside. That presents a slew of options for Allen, which could pay dividends in both the short and long term.
"I know this sounds crazy, but I'm getting older," Allen said in April. "It's like I can't continue to do this. I know when I'm using my youth I feel like I can, but over the course of my career, I'm going to have to learn to adapt and change. And I've always had the mindset of 'I've been a football player first and a quarterback second,' and at some point, that's going to have to switch. When that point is, I don't know. I guess I'll let my body tell me."
Allen is largely referring to the hits he takes as a runner and perhaps some of the unnecessary risks he takes as a passer - he's tossed a combined 29 interceptions over the last two seasons.
It may sound like a reach to suggest a rookie tight end can alter a perennial MVP candidate's approach, but it's not. Kincaid caught eight TDs in each of his final two seasons for Utah and can legitimately play in the slot. He's that much of a difference-maker. Allen and the entire offense should be far more dynamic - and less predictable - as a result.
Patriots: Overlooked but not forgotten
There's a lot to like about how the Pats have built their defensive line, but I thought the addition of Georgia Tech star Keion White - in the second round, mind you - was perfect. He's a rare athlete on the edge, checking in at a lean 6-foot-5, 285 pounds, with a sub-4.8-second 40. White should have a huge impact on New England's defensive line right away.
Combine him with linebackers Josh Uche (11.5 sacks) and Matthew Judon (15.5 sacks), rising star Christian Barmore (a 2021 second-rounder and All-Rookie selection out of Alabama), Deatrich Wise Jr. (7.5 sacks), and Davon Godchaux (who signed a two-year, $20.8-million extension last offseason), and New England's first two levels will create all sorts of problems.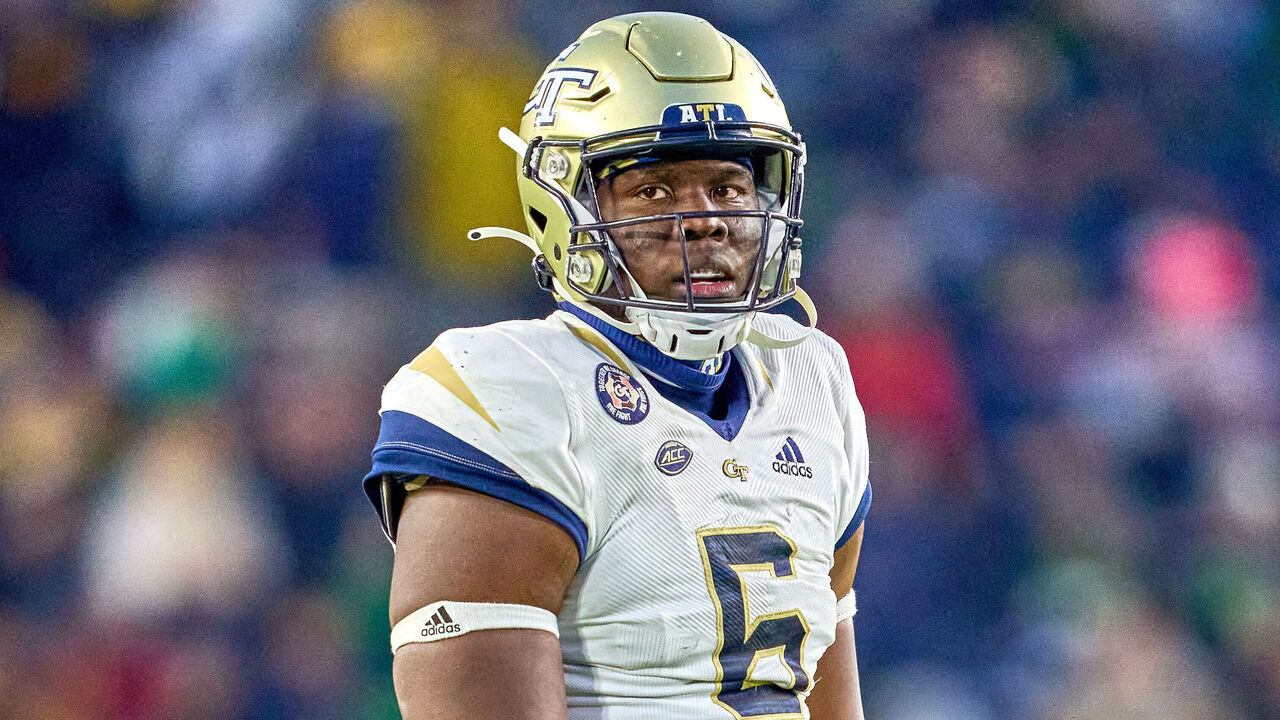 Further: Think about the QBs they'll face in this division - Tua, Allen, and now Aaron Rodgers - and you can argue that nothing is more important for this defense.
My favorite White stat is his pass-rush win rate of 19.6% in 2023, per PFF. That's the exact same number as Alabama's two-time Nagurski winner and two-time SEC Defensive Player of the Year, Will Anderson Jr., who went third in the draft to the Texans.
A powerful combination of size, length, and quickness, White has the temperament of the quintessential Patriot; he's not flashy, nor does he say a whole lot. Not only was he overlooked in the draft, but the North Carolina native received scant interest as a two-star prep recruit before playing two seasons at tight end (he redshirted as a freshman) for FCS Old Dominion, ultimately making the switch to defense and amassing 19 tackles for a loss as a redshirt sophomore.
Bill Belichick and Robert Kraft may have hit the draft lottery once again.
Jordan Schultz is theScore's NFL insider. Follow him on Twitter, Instagram, and TikTok