5 biggest storylines for AFC East teams entering training camp
With NFL training camps getting underway in late July, theScore is examining the biggest storylines in every division across the league.
AFC (July 14-17)
East | South | West | North
NFC (July 21-24)
East | South | West | North
How will Cam fit with the Patriots?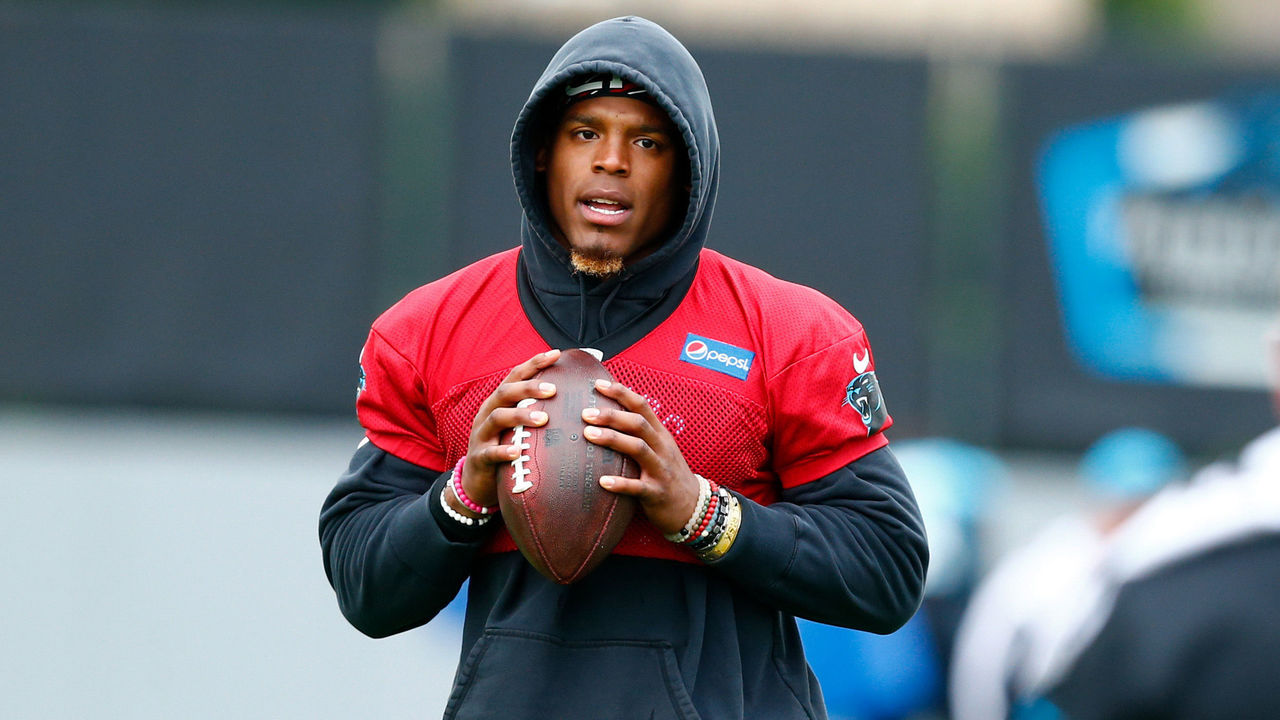 On the surface, the pairing of Bill Belichick and Cam Newton could not be wackier. The coach wears cutoff hoodies and a scowl, the quarterback prefers outlandish custom outfits and a smile; one despises social media, the other is all over it, with an irregular font to boot; the former loves business, the latter loves fun.
Together, they hope to deliver the Patriots a 12th straight division title. Before they can embark on that journey, however, Newton must show he's back to full health. The 31-year-old has been bogged down by injuries in recent years, with a shoulder issue ruining his hot start in 2018 and a foot injury limiting him to just two games in 2019.
Newton will also need to get acclimated to his new team quickly. Without a full offseason to work out with teammates, and with the preseason in danger of being wiped out, he won't have much time to build chemistry with the group. He doesn't have great skill talent around him, either, as 34-year-old Julian Edelman represents the only sure thing in New England's corps of pass-catchers.
The Patriots figure to adjust their offensive scheme to suit Newton's skill set, which includes the type of athleticism Tom Brady never had. But with limited time to get ready - the Patriots spent most of the offseason preparing for Jarrett Stidham or Brian Hoyer to start - there's no guarantee Newton will hit the ground running in Week 1. In a division seemingly on the rise, that could spell opportunity for New England's AFC East foes.
Tagovailoa vs. Fitzpatrick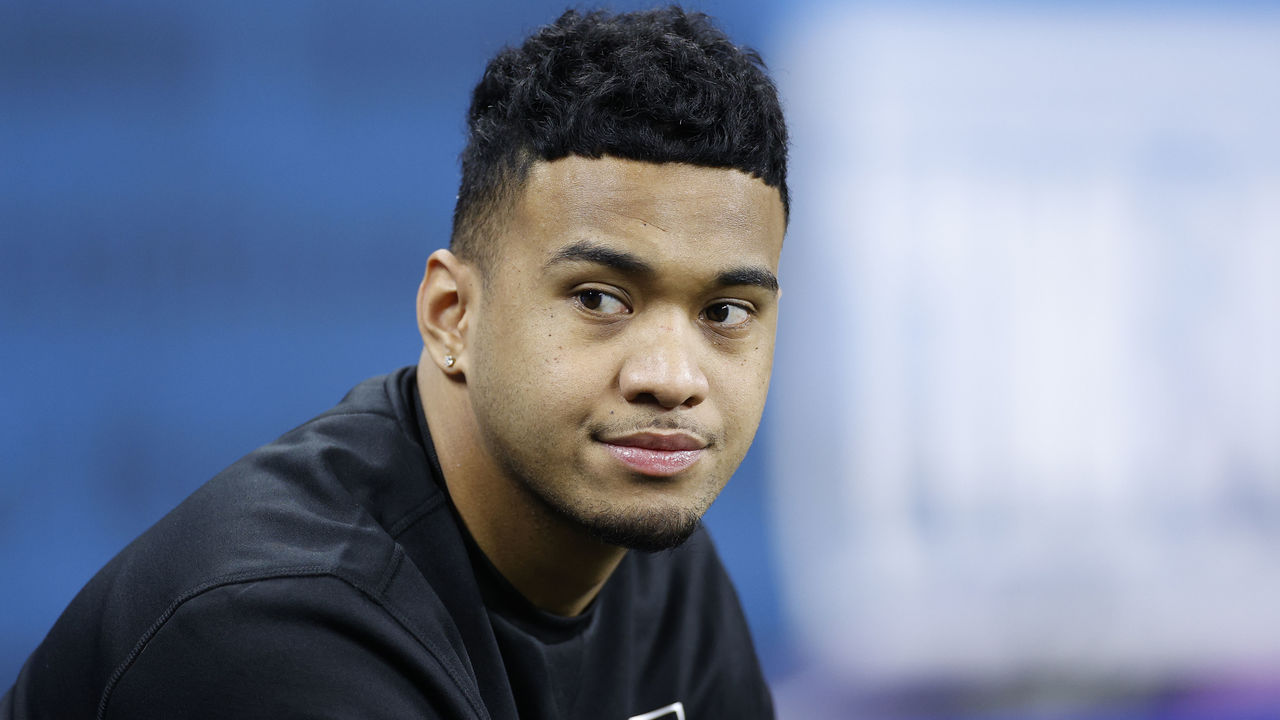 The Dolphins believe they have a quarterback for the future, but he'll have to overtake Ryan Fitzpatrick in camp to become the quarterback of the present. As the Dolphins showed last year when Fitzpatrick won the starting job over Josh Rosen, they won't anoint starters based on draft status, so Tua Tagovailoa has his work cut out.
Tagovailoa is believed to be healthy following November hip surgery, but Miami must weigh the risk of exposing him to early hits against the reward of his long-term upside before sending him into action. If the rookie begins the season on the bench, fans - even if they're not in the stadium - will get antsy in a hurry; Tagovailoa's jersey was flying off virtual shelves after the draft.
It's conceivable Tagovailoa could lead the Dolphins on a playoff push if they don't hold him back. Miami made several offseason roster upgrades, and there's an additional postseason spot available in 2020 because of playoff expansion. But most teams prefer to enter the year with a veteran who already has the respect of the locker room, and Fitzpatrick fits that mold.
Can Gase, Darnold figure it out?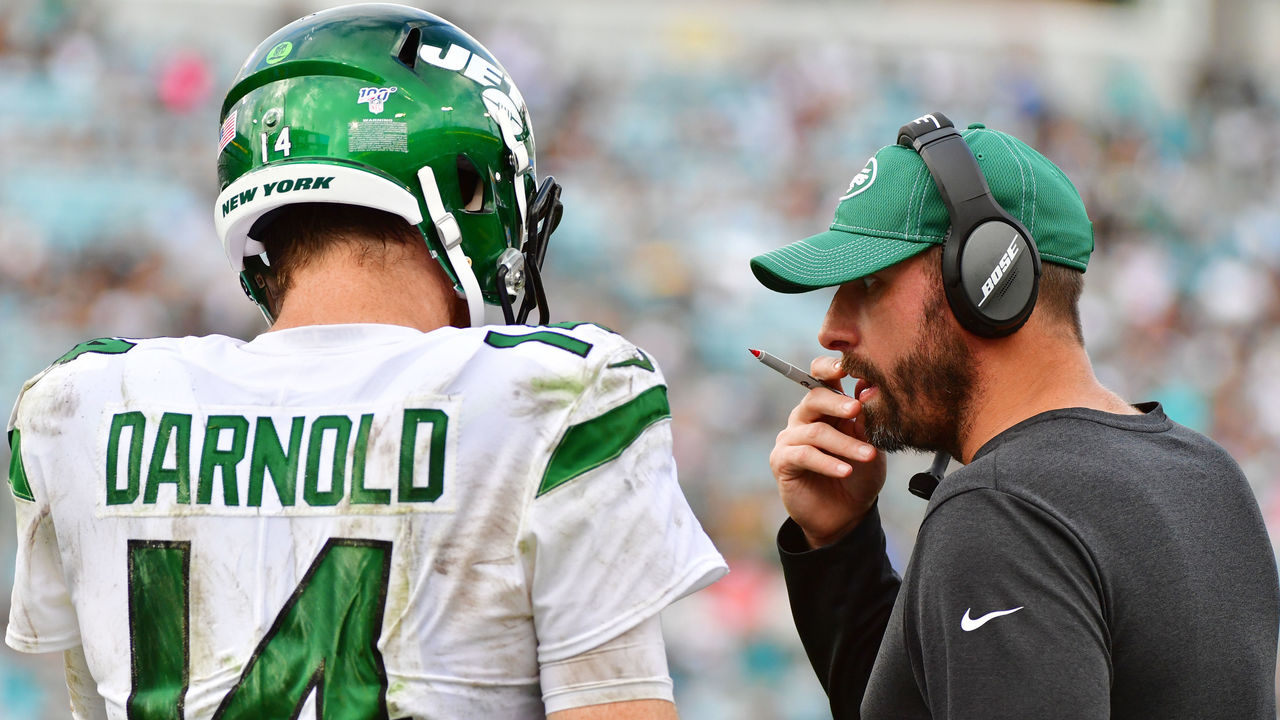 As he enters his third NFL season, Sam Darnold is approaching a crossroads with the Jets. Though he's never had the luxury of an enviable supporting cast, his turnover issues have left the team questioning whether it can build a contender around him. Now that he's been in Adam Gase's system for a full year, there will be no excuses if the 23-year-old produces another subpar campaign.
Speaking of Gase, the Jets generously granted him a second year at the helm after he looked out of sorts in Year 1. Billed as an offensive wizard, Gase engineered the NFL's worst-ranked offense in 2019. Like Darnold, he faces considerable pressure to perform in 2020, and a slow start will have him on the hot seat in no time.
Complicating matters for both Darnold and Gase are several question marks around the quarterback. Who will replace Robby Anderson at wide receiver? Will Le'Veon Bell return to All-Pro form and give the Jets a viable running game? What will the offensive line look like with at least three projected new starters in the fold? Darnold and Gase need to find the answers quickly.
Pressure mounting for Allen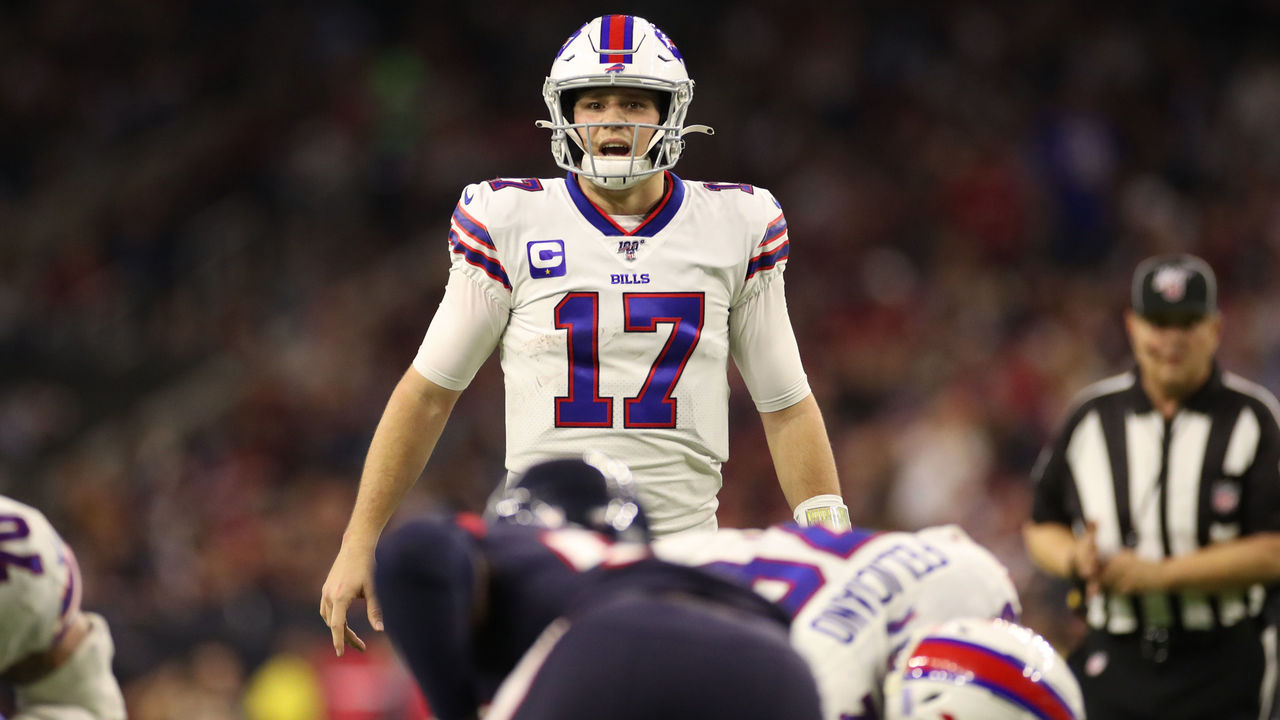 The Bills have quietly assembled one of the deepest rosters in the NFL, leaving Josh Allen's status as the only glaring uncertainty. He took a step in the right direction as a sophomore, but there are still serious concerns about his anticipation and downfield accuracy.
Allen was one of the NFL's least efficient deep throwers last season. He went deep (20 yards or more down the field) at the sixth-highest rate but had the fourth-worst adjusted completion percentage (ball on target), according to PFF. With an adjusted completion rate of 30.9%, Allen was better than only Kyle Allen, Dwayne Haskins, and Mason Rudolph. His passer rating on such throws was 64.4, ranking in the league's bottom 10. Even his raw passing numbers - 3,089 yards, 20 touchdowns, nine interceptions, 6.7 yards per pass attempt - were unexceptional, and they'll need to improve if the Bills are serious about contending.
After acquiring a star receiver in Stefon Diggs and fortifying an already elite defense with Mario Addison, Vernon Butler, A.J. Klein, and Josh Norman this offseason, Buffalo has done all it can to build a formidable team around Allen. If the inconsistent signal-caller doesn't take another significant step forward, the Bills will be forced to ponder their options as the 24-year-old nears the end of his rookie contract.
The division is finally open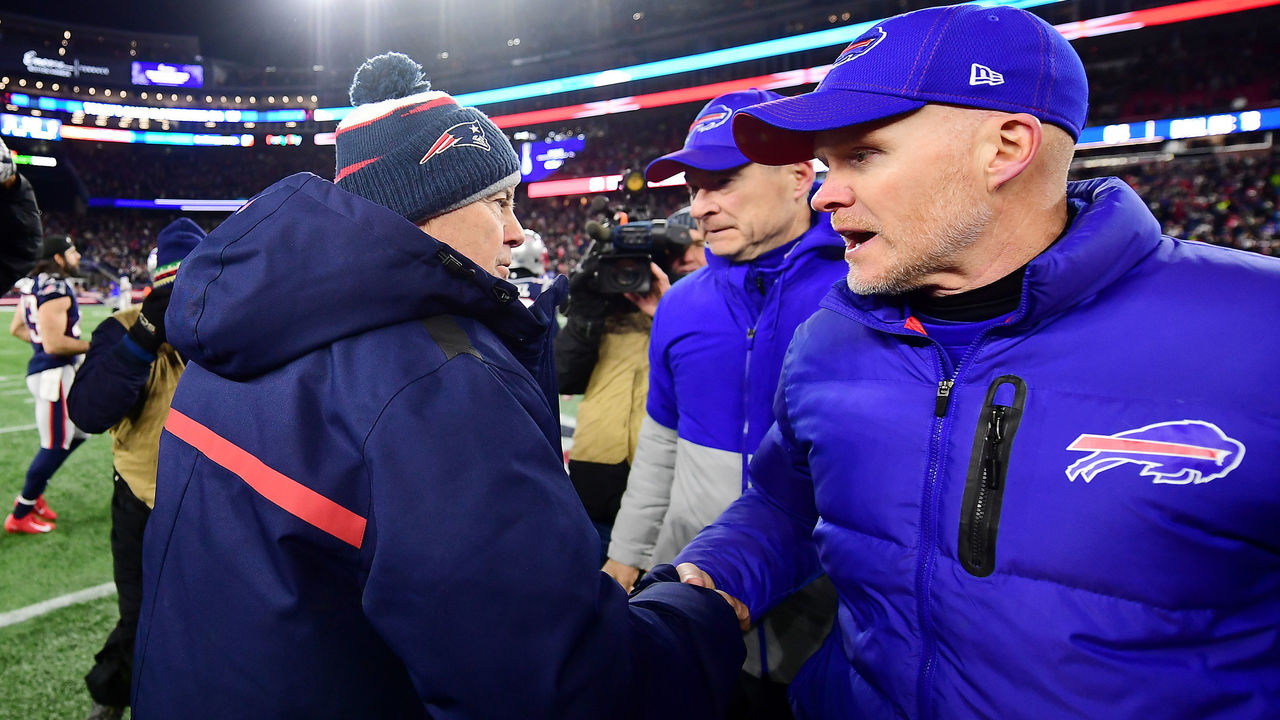 The Patriots have reigned supreme for most of the last two decades, but without Brady and a loaded offense, they aren't as intimidating as they once were. A soft schedule helped them start 8-0 in 2019, but they tailed off down the stretch thanks to a lifeless offense that added no established playmakers in the offseason.
The Bills nearly usurped the Patriots' throne a season ago and head into 2020 with the most complete roster in the division. But that doesn't mean they'll rise to the top of the standings. Like New England, Buffalo will face a tougher schedule this season.
The Dolphins, meanwhile, have revamped their roster, adding accomplished veterans like Byron Jones and Kyle Van Noy and a rookie class featuring three first-round picks. If Tagovailoa lives up to the hype early, Miami could ascend rapidly.
The Jets had playoff hopes in 2019, but early injuries derailed them. To their credit, they won six of their final eight games. With better health and improved quarterback play, New York could find itself in the mix this season. For the first time in years, nobody really knows how the AFC East will unfold.
Comments
✕
5 biggest storylines for AFC East teams entering training camp
  Got something to say? Leave a comment below!