Offseason grades: Breaking down the moves in the Northwest Division
The NBA offseason didn't disappoint, and following a frenzy of draft-day movement and busy free-agency period, the 2021-22 season has started to shape up. Here, we look at the changes each team made during the summer and what it means for the upcoming campaign.
The Northwest Division figures to be one of the most competitive in the league. Denver Nuggets sensation Nikola Jokic will likely vie for back-to-back MVP honors, while the Utah Jazz look primed to repeat as the Western Conference's top seed. However, with a new coach and overhauled roster, Damian Lillard and the Portland Trail Blazers could be set for a long-awaited breakthrough.
Check out the previous editions right here:
Atlantic | Central | Southeast
Northwest | Pacific | Southwest
Utah Jazz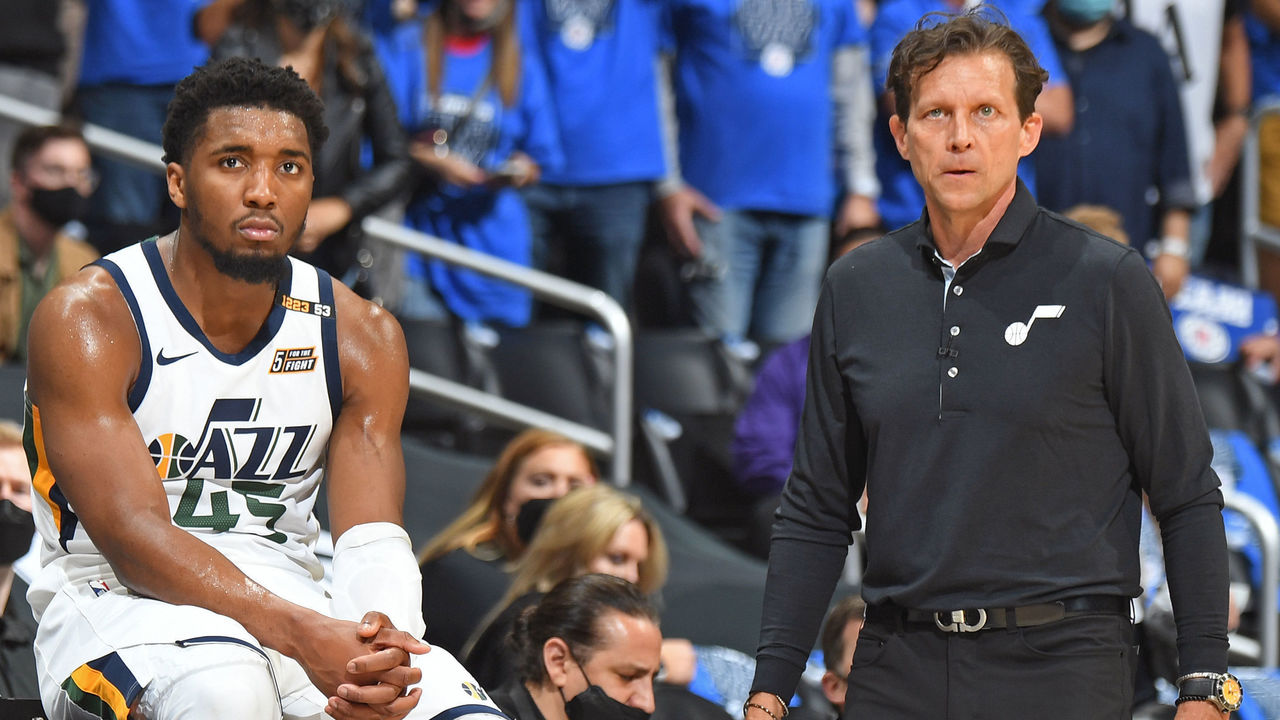 Last season: 52-20
Departed: Derrick Favors (OKC), Georges Niang (PHI), Ersan Ilyasova (FA), Juwan Morgan (BOS), Matt Thomas (waived)
Drafted: Jared Butler (No. 40 via MEM)
Re-signed: Mike Conley, Trent Forrest
Added: Rudy Gay (SAS), Hassan Whiteside (SAC), Eric Paschall (GSW)
Just two wins away from their first conference finals in 14 years, the broken-down Jazz ran out of gas and saw their season disintegrate with four straight losses to the Los Angeles Clippers. Utah, though, was the No. 1 team in the West for a good reason. The Jazz most certainly would've continued their playoff run had Donovan Mitchell's ankle or Mike Conley's hamstring been fully healthy.
Utah's front office likely felt the same way. "Don't fix what isn't broken" was the modus operandi this summer, which included bringing Conley back on a three-year, $72.5-million deal. Replacing Derrick Favors with Hassan Whiteside gives the Jazz less defensive versatility behind Rudy Gobert, but veteran Rudy Gay and young Eric Paschall are clear depth upgrades for a team ready for its best chance at a championship.
Grade: A
Denver Nuggets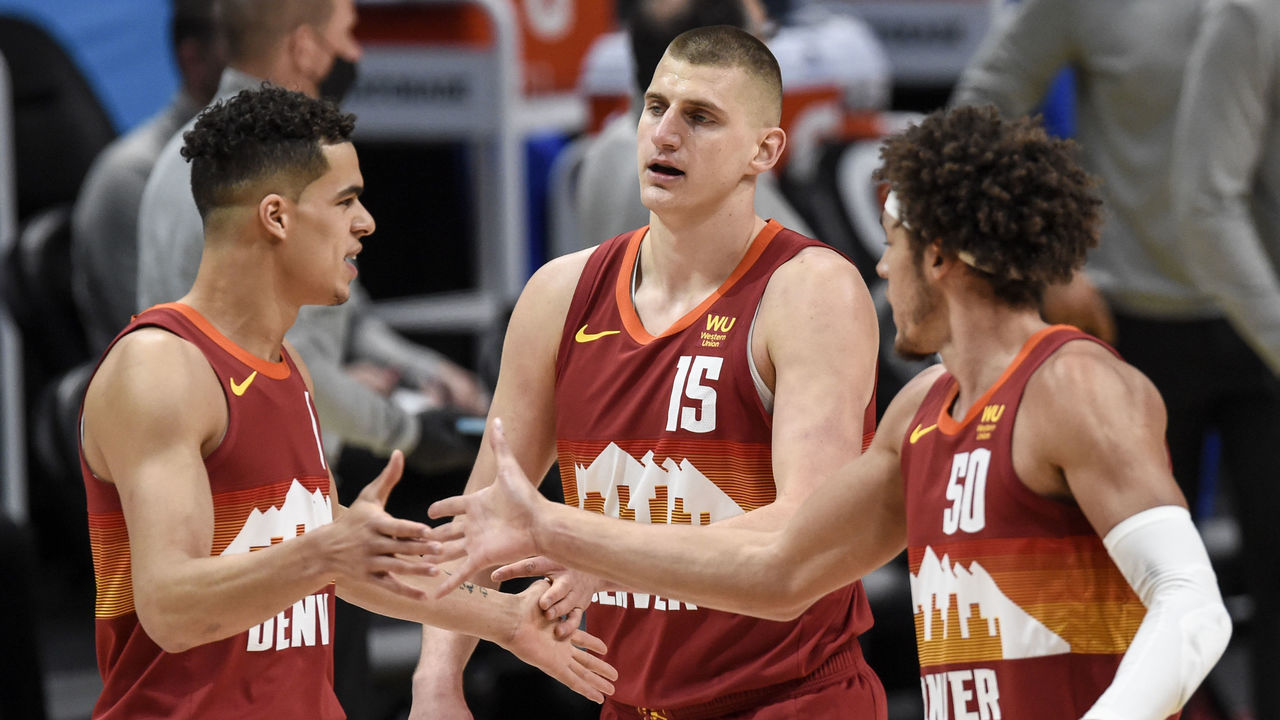 Last season: 47-25
Departed: JaVale McGee (PHX), Paul Millsap (BKN), Shaquille Harrison (PHI)
Drafted: Nah'Shon Hyland (No. 26), Petr Cornelie (No. 53)
Re-signed: Will Barton, Austin Rivers, JaMychal Green, Markus Howard
Added: Jeff Green (BKN)
Arguably, the Nuggets' most important moves of the offseason weren't new additions or returnees. Instead, the pricey but necessary long-term commitments to Aaron Gordon and Michael Porter Jr. were what the team needed most. With Jamal Murray potentially out for the entire year, those two will be the X-factors of Denver's season, as reigning MVP Nikola Jokic will need plenty of support with the regular season reverting to its 82-game slate.
Still, the Nuggets will feel Paul Millsap's exit after the team got used to throwing the 15-year vet at multiple frontcourt threats. Jeff Green can somewhat offset losing Millsap - as will having Gordon over a full season - but the transition may not be seamless. Denver's biggest question, though, is in the backcourt: Does it have the right personnel to fill in for Murray all season, if necessary?
Grade: B-
Portland Trail Blazers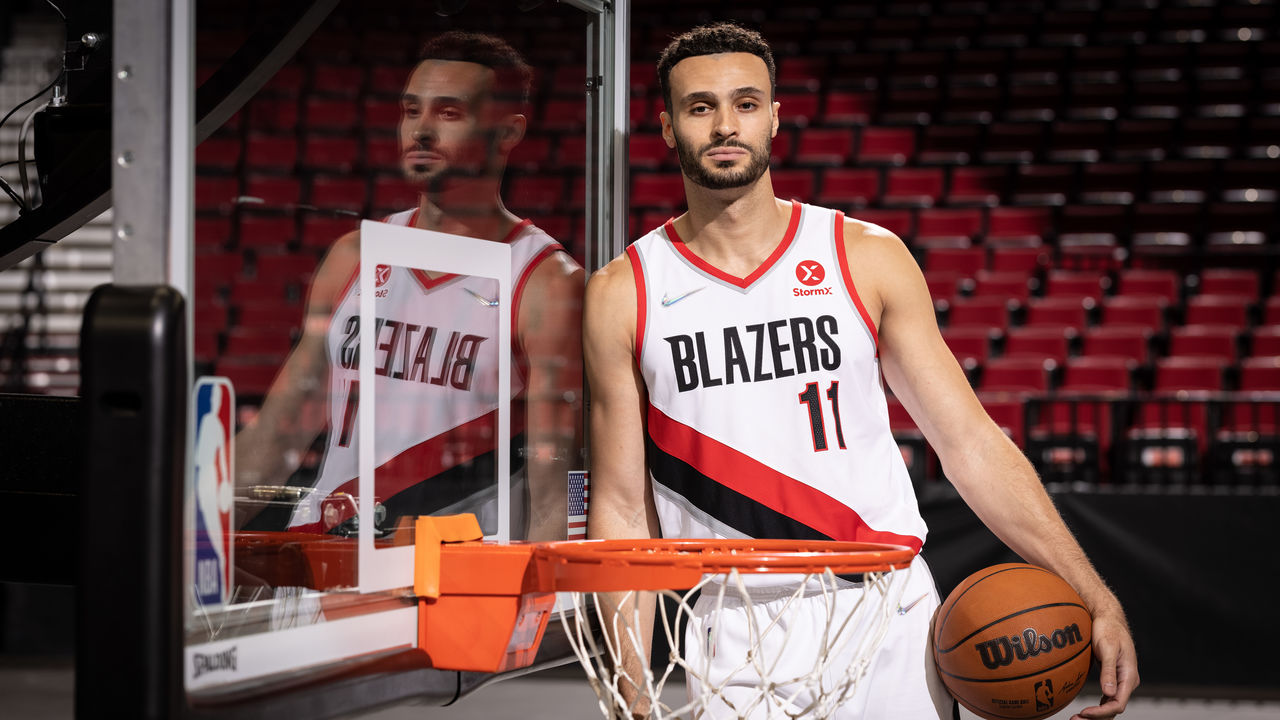 Last season: 42-30
Departed: Carmelo Anthony (LAL), Zach Collins (SAS), Harry Giles (LAC), Rondae Hollis-Jefferson (Europe), Derrick Jones (CHI), Enes Kanter (BOS), T.J. Leaf (FA)
Drafted: Greg Brown (No. 43 via NOP)
Re-signed: Norman Powell, Keljin Blevins
Added: Larry Nance Jr. (CLE), Cody Zeller (CHA), Patrick Patterson (LAC), Ben McLemore (LAL), Dennis Smith (DET), Tony Snell (ATL), Quinn Cook, Marquese Chriss, Trendon Watford
After franchise star Damian Lillard went public with what essentially amounted to an ultimatum, Trail Blazers president Neil Olshey set out to overhaul the roster while keeping its core together. It appears to have appeased Lillard for now. Portland didn't go out and grab itself a megastar, but Larry Nance's impact - especially on defense, where the Trail Blazers were wholly porous last season - will quickly be apparent, just as it was over three-and-a-half years in Cleveland.
Retaining Norman Powell, which was reportedly the franchise's top offseason priority, ensures Lillard and CJ McCollum will continue to have a third option who can score if either has a bad day, especially with Carmelo Anthony leaving for Hollywood. Cody Zeller is arguably a more well-rounded fit behind Jusuf Nurkic than Enes Kanter.
But the sheer amount of turnover, including Chauncey Billups making his NBA head coaching debut, suggests Portland could be due for some growing pains early on.
Grade: B
Minnesota Timberwolves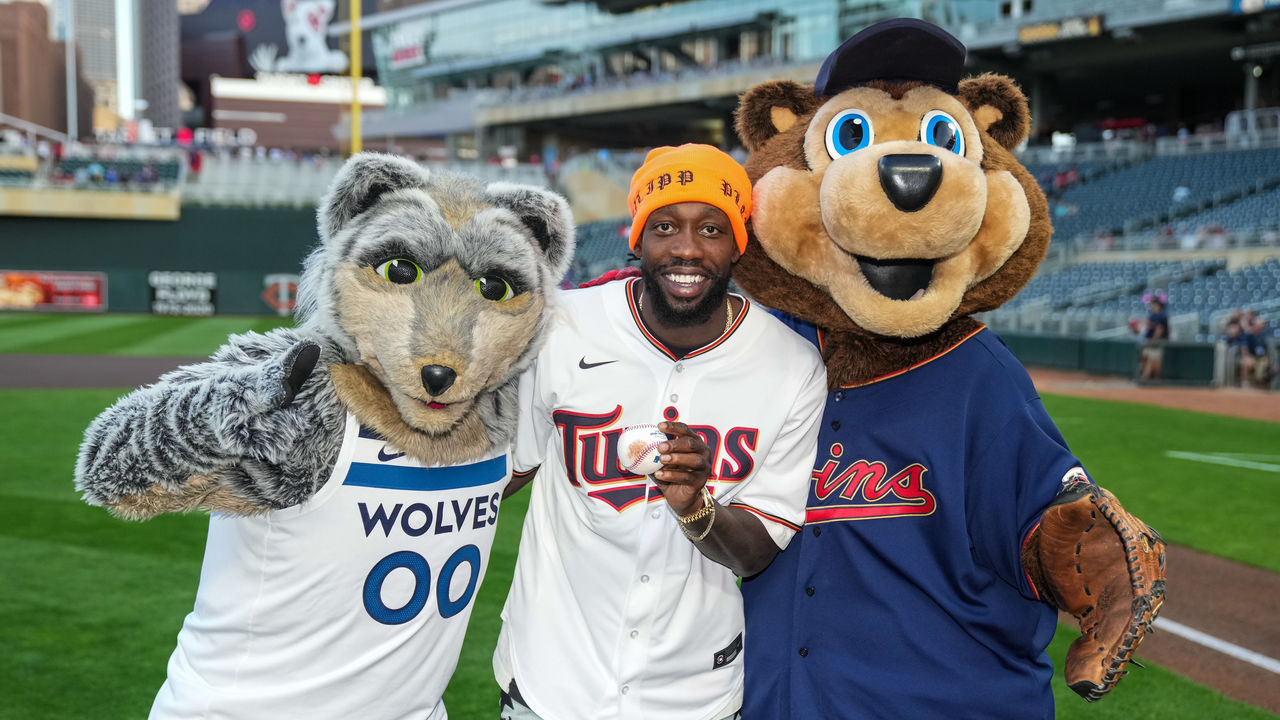 Last season: 23-49
Departed: Jarrett Culver (MEM), Juancho Hernangomez (BOS), Ricky Rubio (CLE), Ed Davis (FA)
Drafted: N/A
Re-signed: Jordan McLaughlin, Jarred Vanderbilt
Added: Patrick Beverley (MEM), Taurean Prince (CLE), Brian Bowen (IND), Nathan Knight (ATL), Leandro Bolmaro, McKinley Wright
The draft lottery gods weren't kind to Minnesota in June when the process gave it the seventh pick, confirming the franchise would forfeit its only first-round selection to the Golden State Warriors.
Nobody on the Timberwolves can really complain after they won the Anthony Edwards sweepstakes in 2020. But failing to make the most of your available draft capital is a dire miscalculation when you've qualified for the playoffs once in the last 17 seasons and aren't a free agency utopia. Leandro Bolmaro, last year's 23rd overall pick, will head over this campaign after playing 2020-21 in Spain. That'll certainly help the club, but it's not the same as having a lottery pick in a vaunted class.
We can expect Edwards to take another step forward with a full season alongside D'Angelo Russell and Karl-Anthony Towns under his belt. However, it's still unclear what exactly the Timberwolves are building. They were determined to pair Russell and Towns, but how much longer should Minnesota continue to prioritize that duo when Edwards is a certified star in the making? The pugnacious Patrick Beverley could be a sensible fit next to Russell, but it's hard to believe he's the missing piece who will return the franchise to the postseason.
Add in team president Gersson Rosas' unexpected firing, plus the reported reasons for his dismissal, and it was far from a great offseason for the Timberwolves.
Grade: C-
Oklahoma City Thunder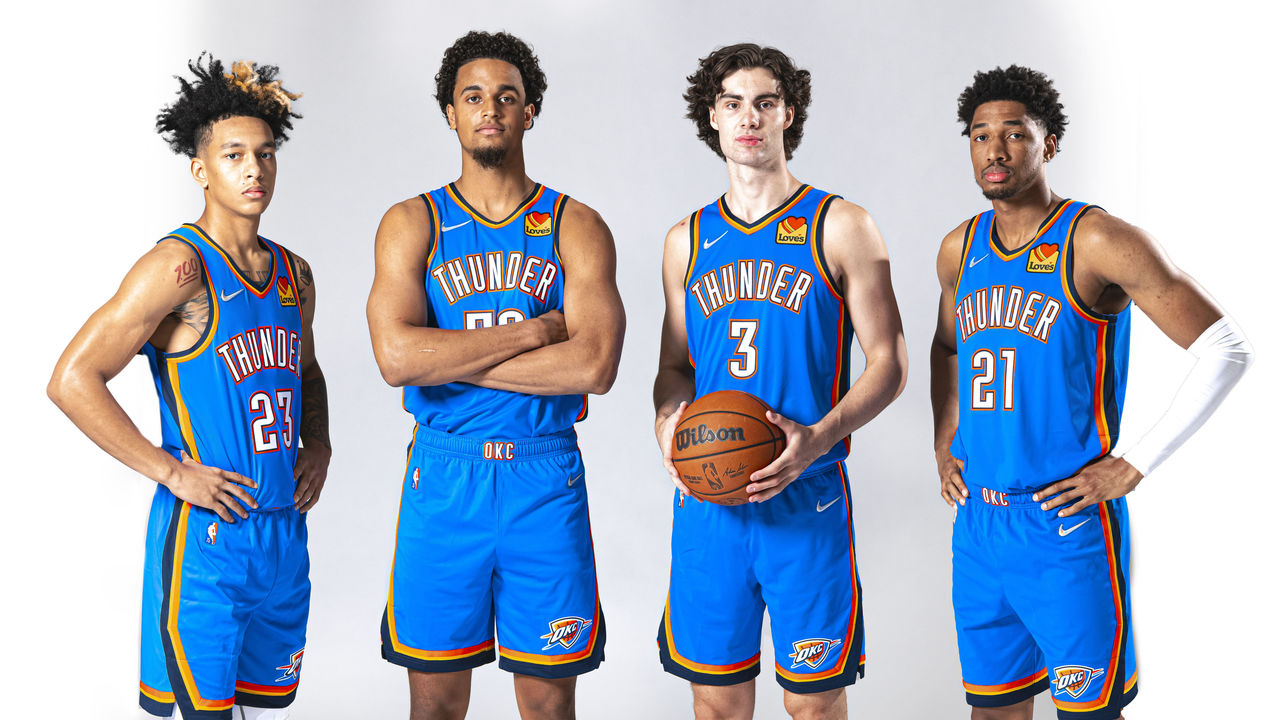 Last season: 22-50
Departed: Al Horford (BOS), Svi Mykhailiuk (TOR), Tony Bradley (CHI), Moses Brown (DAL), Josh Hall (waived), Jaylen Hoard (FA)
Drafted: Josh Giddey (No. 6), Tre Mann (No. 18), Jeremiah Robinson-Earl (No. 32 via NYK), Vit Krejci (No. 37 via Wizards), Aaron Wiggins (No. 55)
Re-signed: Mike Muscala
Added: Derrick Favors (UTA), Mamadi Diakite (MIL), Paul Watson (TOR)
No one truly knows what Sam Presti's master plan is, but the Thunder's offseason may have shed a little light on what he's thinking.
Early rumblings on draft night suggested Oklahoma City considered trading up from the No. 6 slot, but Presti stayed pat and selected Australian wunderkind Josh Giddey with his team's top pick. How good Giddey will be is still up in the air, but early scouting reports on the 6-foot-8 playmaking guard are encouraging.
Presti also capitalized on the Boston Celtics' desire to part with Kemba Walker, which allowed the Thunder to rid themselves of Al Horford's massive contract. Oklahoma City had to throw in Moses Brown (later flipped to Dallas), but the deal also landed the club - surprise - another future first-round pick. The Thunder bought Walker out at a moderate discount before the guard headed to the New York Knicks, but Oklahoma City still owns enough cap space to make the hit worthwhile.
Despite all that, the Thunder's best move was a lucrative bit of housekeeping, signing rising star Shai Gilgeous-Alexander to a five-year, $172-million max extension.
Grade: B+
Comments
✕
Offseason grades: Breaking down the moves in the Northwest Division
  Got something to say? Leave a comment below!