Offseason grades: Breaking down the moves in the Central Division
The NBA offseason did not disappoint, and following a frenzy of draft-day movement and busy free-agency period, the 2021-22 season has started to shape up. Here, we look at the changes that each team made during the summer and what it means for the upcoming campaign.
Next up is the Central Division, basketball's worst division by winning percentage last season. Only one Central team made the playoffs, but its lone representative, the Milwaukee Bucks, won the NBA championship. There's no debating the Bucks are the best team in the division, but each franchise made some intriguing moves that fit their respective timelines.
Be sure to check back in the coming days for the remainder of the divisions.
Atlantic | Central | Southeast
Northwest | Pacific | Southwest
Milwaukee Bucks
Last Season: 46-26 (.639)
Departed: Mamadi Diakite (waived), Bryn Forbes (SAS), Justin Jackson (FA), Sam Merrill (MEM), Jeff Teague (FA), Axel Toupane (FA), P.J. Tucker (MIA)
Drafted: Sandro Mamukelashvili (No. 54), Georgios Kalaitzakis (No. 60)
Re-signed: Bobby Portis, Thanasis Antetokounmpo, Elijah Bryant
Added: Grayson Allen (MEM), George Hill (PHI), Rodney Hood (TOR), Semi Ojeleye (BOS), Tremont Waters (BOS)
"If it ain't broke, don't fix it" was seemingly the Milwaukee Bucks' mantra this offseason. With Khris Middleton, Jrue Holiday, Brook Lopez, and NBA Finals MVP Giannis Antetokounmpo returning, the Bucks bring back four of their five starters from when they held up the Larry O'Brien trophy.
Losing the team's fifth starter last campaign, P.J. Tucker, could be a big blow for Milwaukee, which went 15-4 last season after acquiring him from Houston. Tucker's veteran leadership and defense were key factors in the Bucks' title run.
Coach Mike Budenholzer's group is sure to put together a strong regular season as usual, but the team's fifth starter will remain a question mark come playoff time.
Grade: B
Indiana Pacers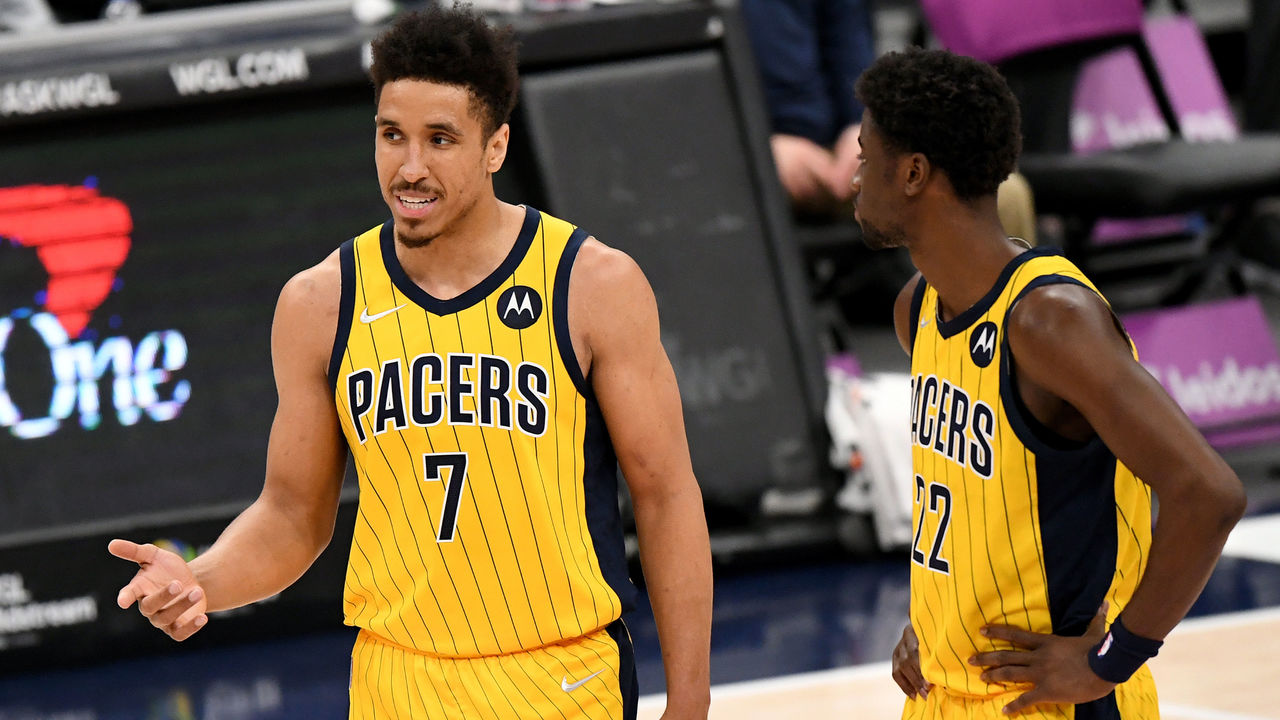 Last Season: 34-38 (.472)
Departed: Amida Brimah (FA), Aaron Holiday (WAS), Doug McDermott (SAS), JaKarr Sampson (FA), Cassius Stanley (DET)
Drafted: Chris Duarte (No. 13), Isaiah Jackson (No. 22)
Re-signed: T.J. McConnell
Added: Torrey Craig (PHX), DeJon Jarreau (UDFA), Terry Taylor (UDFA), Duane Washington, Jr. (UDFA)
The Indiana Pacers also had a quiet offseason, making as few moves as any squad in the NBA. However, with new head coach Rick Carlisle pairing with a projected starting lineup - Malcolm Brogdon, Caris LeVert, T.J. Warren, Domantas Sabonis, and Myles Turner - that hasn't yet played together, it's as if the Pacers have a totally new group.
While one of the most experienced coaches in the NBA leading that five-man unit sounds great on paper, the injury bug still haunts Indiana. Warren's return from a foot injury is behind schedule, and LeVert may miss the start of the season with a stress fracture in his back.
To fill the void on the wing, Indiana will hope rookie Chris Duarte can make an immediate impact. Duarte's selection in the lottery as a 24-year-old goes against conventional thinking, but the former Oregon star should be ready to play meaningful minutes from Day 1. Free-agent signee Torrey Craig will help, and holdovers Jeremy Lamb and Justin Holiday provide some scoring punch, but Duarte seems poised to replace the bulk of LeVert's and Warren's production if they're out. Still, with a rookie older than seven players on the Pacers' roster being their most notable offseason addition, questions remain about how much better they got heading into this campaign.
Grade: B-
Chicago Bulls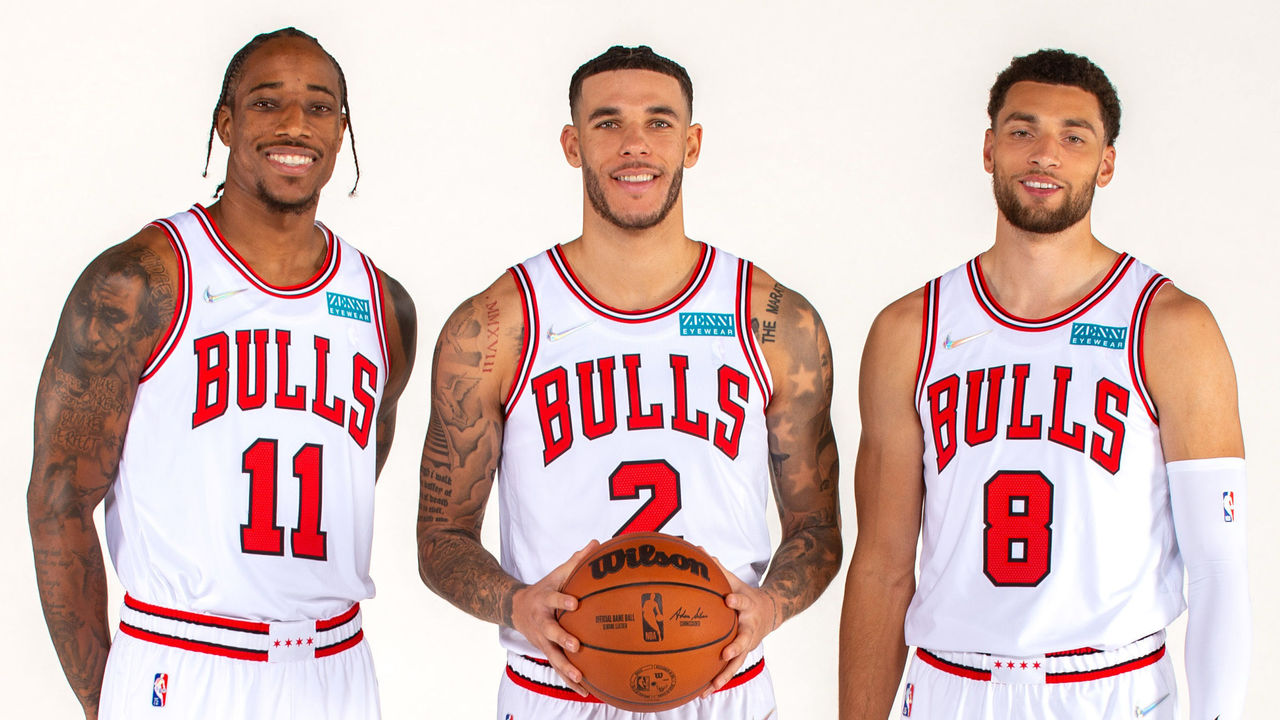 Last Season: 31-41 (.431)
Departed: Al-Farouq Aminu (SAS), Ryan Arcidiacono (BOS), Cristiano Felicio (Europe), Lauri Markkanen (CLE), Adam Mokoka (FA), Tomas Satoransky (NOP), Garrett Temple (NOP), Daniel Theis (HOU), Denzel Valentine (CLE), Thaddeus Young (SAS)
Drafted: Ayo Dosunmu (No. 38), Marko Simonovic (No. 44 in 2020)
Re-signed: Devon Dotson, Javonte Green
Added: Lonzo Ball (NOP), Tony Bradley (OKC), Alex Caruso (LAL), DeMar DeRozan (SAS), Alize Johnson (BRK), Stanley Johnson (TOR), Derrick Jones (POR), Matt Thomas (UTA)
Finally, some action from the Central Division. The Chicago Bulls went from a team that was scratching and clawing for a play-in berth last season to a squad with much higher aspirations this campaign. It's clear the Bulls tried to complement star Zach LaVine's game by emphasizing defense and playmaking this offseason.
Lonzo Ball is the biggest part of Chicago's makeover, coming over via sign-and-trade from New Orleans. Ball's ability to use his length and lock down perimeter scorers brings an element to the Bulls' defense that they simply didn't have last season.
Chicago's other major move was bringing in veteran forward DeMar DeRozan. Although his defense and 3-point shot are lacking, DeRozan's playmaking should be a big factor in the starting lineup. The former Spur averaged at least 5.6 assists per game in each of his three seasons in San Antonio.
The Bulls also went on the lookout for additional role players to slide in alongside promising youngsters Coby White and Patrick Williams. Signing Alex Caruso and trading for Derrick Jones sticks with the defensive theme, and drafting Ayo Dosunmu gives Chicago a hometown kid who put up strong offensive numbers at in-state Illinois. While Chicago may not have the upper-echelon talent of the top-tier Eastern Conference threats, the team certainly positioned itself to make a significant leap up this season.
Grade: A
Cleveland Cavaliers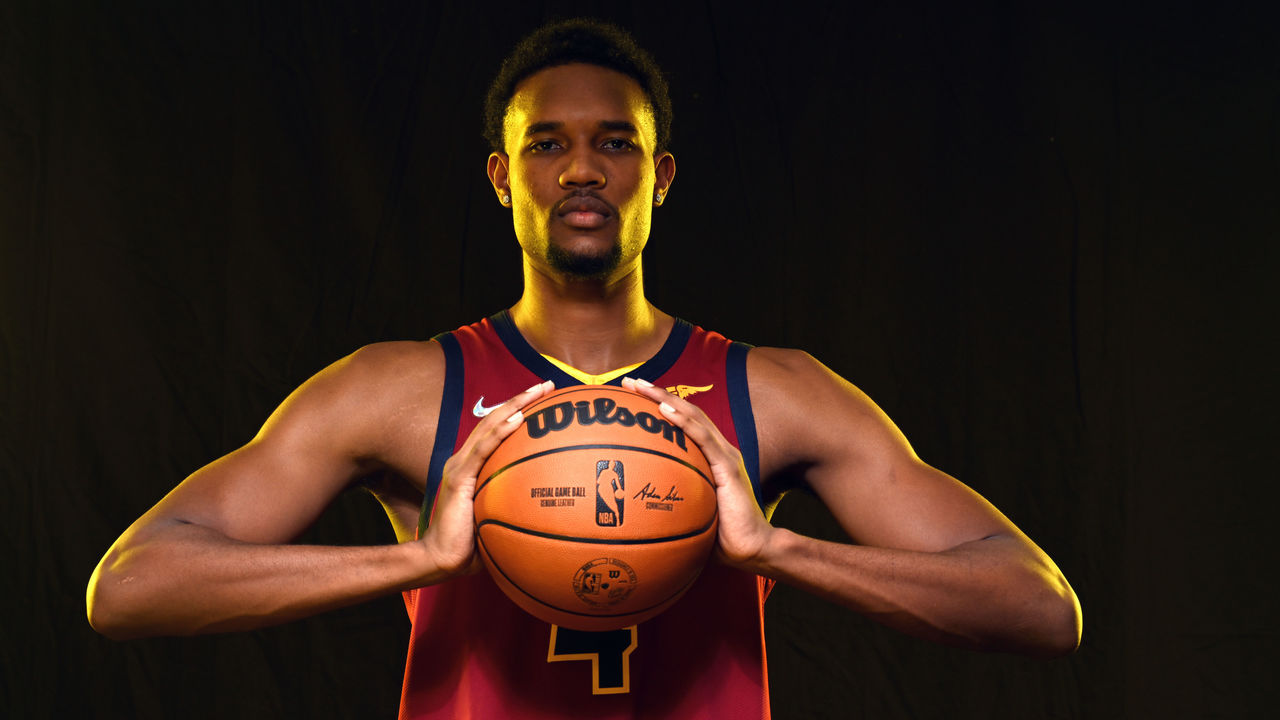 Last Season: 22-50 (.306)
Departed: Matthew Dellavedova (FA), Damyean Dotson (waived), Isaiah Hartenstein (LAC), Jeremiah Martin (FA), Larry Nance, Jr. (POR), Taurean Prince (MIN), Anderson Varejao (retired)
Drafted: Evan Mobley (No. 3)
Re-signed: Jarrett Allen, Brodric Thomas
Added: Lauri Markkanen (CHI), Kevin Pangos (Europe), Ricky Rubio (MIN), Denzel Valentine (CHI)
The Cleveland Cavaliers' three biggest moves this offseason were drafting Evan Mobley third overall, re-signing Jarrett Allen to a five-year, $100-million contract, and trading for Chicago's Lauri Markkanen. The one issue: All three players are big men. With Cleveland's two leading scores being diminutive guards - Collin Sexton and Darius Garland - the team now has logjams all over its roster.
As standalone players, a core of Sexton, Garland, and Allen, plus Mobley and a former lottery pick in Markkanen, is a solid group for a rebuilding team. However, as a collective, it's seemingly impossible for the five of them to ever share the floor.
Even veteran stopgaps Kevin Love and Ricky Rubio slot in at big man and point guard, respectively. This puts a ton of pressure on second-year forward Isaac Okoro, the only building block at the wing position. Okoro lived up to his billing as a defensive stopper last season, but shooting 42% from the field and 29% from deep won't cut it moving forward.
If anything, this offseason only clouds Cleveland's future. Does this team want to build around a potential generational big man in Mobley? If so, why did the Cavaliers fork over a nine-digit contract to Allen? If they wanted to compete in the short term, why did they trade the effective Larry Nance Jr. just to take a flier on Markkanen? With so many questions and few answers, it's hard to be optimistic about Cleveland's moves.
Grade: C-
Detroit Pistons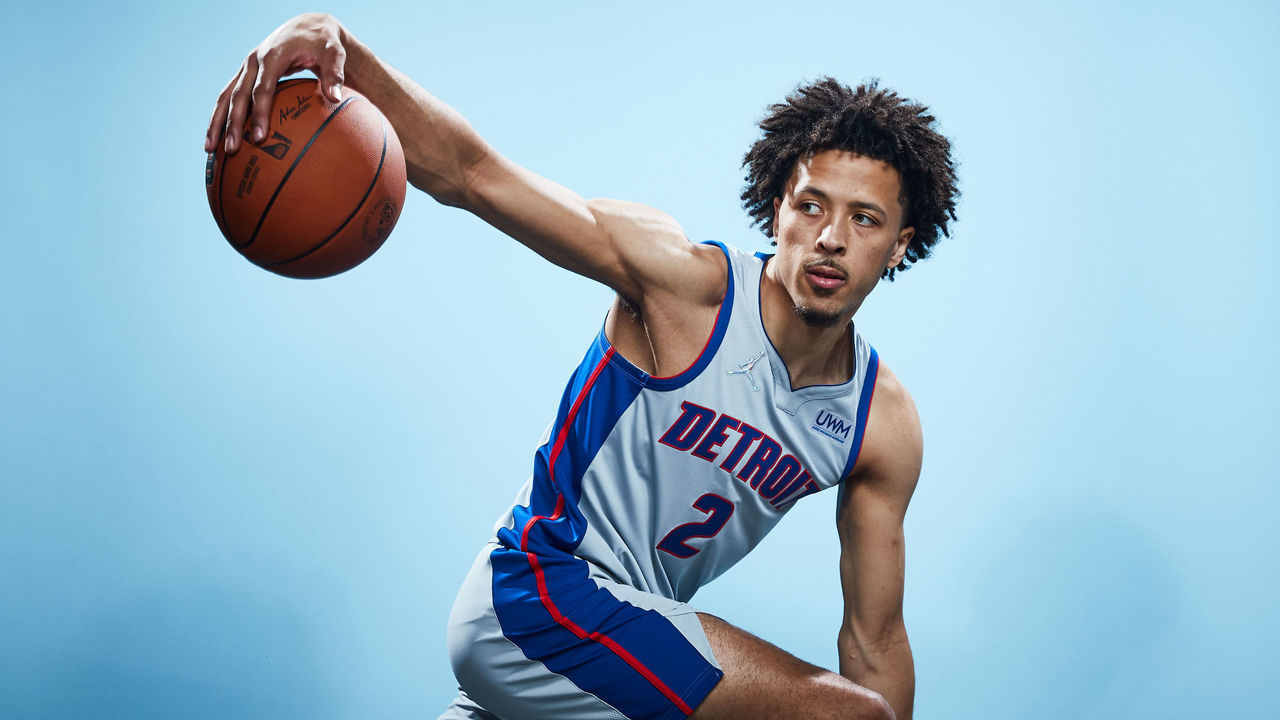 Last Season: 20-52 (.278)
Departed: Tyler Cook (CHI), Sekou Doumbouya (BRK), Wayne Ellington (LAL), Jahlil Okafor (ATL), Mason Plumlee (CHA), Dennis Smith (POR)
Drafted: Cade Cunningham (No. 1), Isaiah Livers (No. 42), Luka Garza (No. 52), Balsa Koprivica (No. 57)
Re-Signed: Hamidou Diallo, Frank Jackson, Cory Joseph, Saben Lee, Rodney McGruder, Deividas Sirvydis
Added: Trey Lyles (SAS), Kelly Olynyk (HOU), Jamorko Pickett (UDFA), Chris Smith (UDFA)
Getting Oklahoma State star Cade Cunningham immediately rejuvenates a Detroit Pistons franchise desperate for star power. While he may not be an All-Star from Day 1, Cunningham figures to have fewer holes than practically any rookie guard in the last decade, save for Luka Doncic. His combination of size, shooting, and playmaking makes him an extremely easy piece for the Pistons to build around.
Despite that, Detroit hasn't really built around Cunningham this offseason. Kelly Olynyk should be an effective big man after a career-best stretch in Houston, and college basketball's Player of the Year last season, Luka Garza, brings some name value, but the Pistons didn't make any other valuable additions. Detroit will be banking on Killian Hayes, Saddiq Bey, and Isaiah Stewart to all take sophomore jumps.
The concern is that Detroit's lack of moves might be setting up Cunningham for failure. If Hayes can't improve on a disappointing rookie year and Jerami Grant can't build on his breakout campaign, the options to complement the first overall pick are few and far between. A clogged floor and little scoring punch off the bounce would place way too large of a burden on Cunningham's shoulders, much like his situation in college. If he doesn't get off to a strong start to his NBA career, the blame should probably be placed on the Pistons.
Grade: B-
Comments
✕
Offseason grades: Breaking down the moves in the Central Division
  Got something to say? Leave a comment below!