Offseason grades: Breaking down the moves in the Southeast Division
The NBA offseason did not disappoint, and following a frenzy of draft-day movement and busy free-agency period, the 2021-22 season has started to shape up. Here, we look at the changes that each team made during the summer and what it means for the upcoming campaign.
The Southeast Division produced one of last season's biggest surprises: the Atlanta Hawks beating the Philadelphia 76ers on their way to the Eastern Conference. The retooled Miami Heat and a pair of up-and-coming mid-tier teams will have something to say about Atlanta's claim to the division.
Be sure to check back in the coming days for the remainder of the divisions.
Atlantic | Central | Southeast
Northwest | Pacific | Southwest
Atlanta Hawks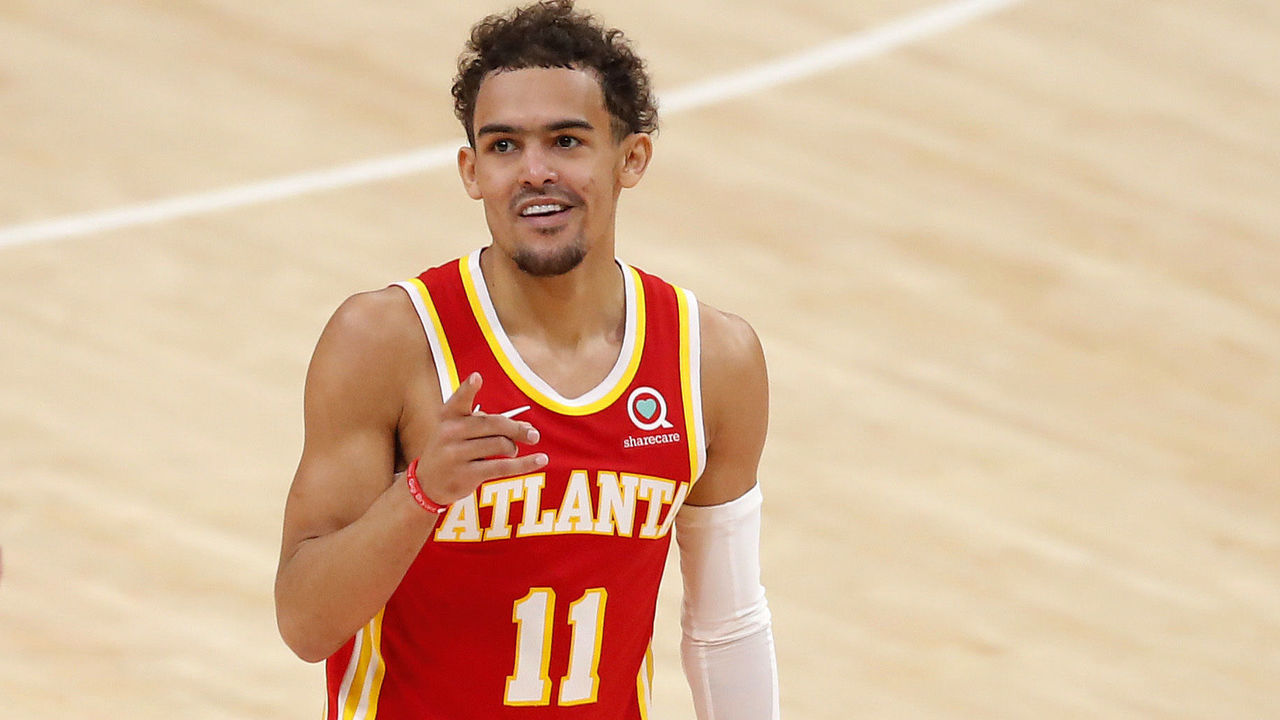 Last season: 41-31 (.569)
Departed: Kris Dunn (BOS); Bruno Fernando (BOS); Brandon Goodwin (FA); Nathan Knight (MIN); Skylar Mays (FA); Tony Snell (POR)
Drafted: Jalen Johnson (No. 20); Sharife Cooper (No. 48)
Re-signed: John Collins; Solomon Hill; Lou Williams
Added: Gorgui Dieng (MEM); Johnny Hamilton; A.J. Lawson; Timothe Luwawu-Cabarrot (BKN); Jahlil Okafor (DET); Delon Wright (SAC)
The young Hawks had a busy 2020 offseason - a major catalyst for their surprisingly deep postseason run this summer. It shouldn't be a shock their 2021 haul has been more reserved.
The theme was to simply keep the good times rolling. Coach Nate McMillan can drop "interim" from his title thanks to a new four-year contract; John Collins is back on a five-year, $125-million deal; Trae Young and Clint Capela both re-upped, too, despite still being a year or two out from their free-agency window.
Kris Dunn is gone, and netted in return for the hard-nosed defender is Delon Wright, a combo guard who should see playing time alongside both Young and Lou Williams. Gorgui Dieng can lay claim to a key bench role early on with second-year big Onyeka Okongwu recovering from injury.
Jalen Johnson and Sharife Cooper both slid a bit on draft night, but that's perfectly fine for a Hawks team already brimming with young talent. If Cooper, unimposing at 6-foot-1, can turn around his rough 3-point shooting touch, he'll go down as one of the steals of the 2021 draft.
Grade: B
Miami Heat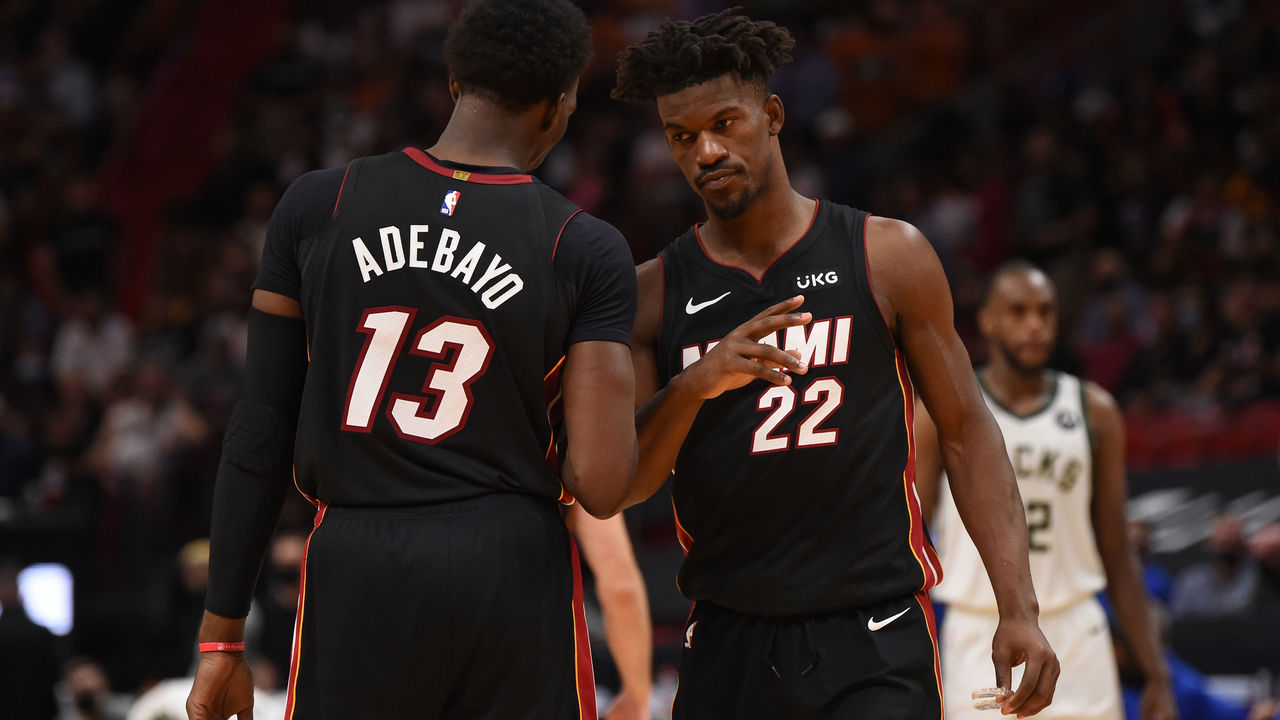 Last season: 40-32 (.556)
Departed: Precious Achiuwa (TOR); Trevor Ariza (LAL); Nemanja Bjelica (GSW); Goran Dragic (TOR); Andre Iguodala (GSW); Kendrick Nunn (LAL)
Drafted: N/A
Re-signed: Dewayne Dedmon; Udonis Haslem; Victor Oladipo; Duncan Robinson; Maz Strus; Gabe Vincent; Omer Yurtseven
Added: Marcus Garrett; Kyle Lowry (TOR); Caleb Martin (CHA); Markieff Morris (LAL); P.J. Tucker (MIL);
The Heat upgraded from Goran Dragic to Kyle Lowry in a blockbuster sign-and-trade. Two years removed from Lowry's championship run with the Raptors, and a year from Miami's 2020 Finals appearance, the two sides clearly envision a fruitful marriage between a wily veteran and a consistently competitive franchise.
Around the periphery, Pat Riley and Co. shuffled veteran role players without sacrificing their spirit. Andre Iguodala and Trevor Ariza returned to former stomping grounds in California, but the additions of Markieff Morris and P.J. Tucker ensure the Heat's bellicose streak will extend beyond the Lowry-Jimmy Butler-Bam Adebayo triumvirate. Udonis Haslem, 41, remains the Heat's Bootstrap Bill.
Lost in the offseason is the return of Victor Oladipo on a veteran's minimum deal. The injury-plagued two-time All-Star has played just 88 games over the past three seasons and there's no timetable for availability in 2021-22. He's still put up 18.2 points, 5 boards, 4.5 assists, and 1.4 steals per game since 2018. No harm in the Heat seeing if he can stay healthy long enough for a deep playoff run.
Grade: A
Washington Wizards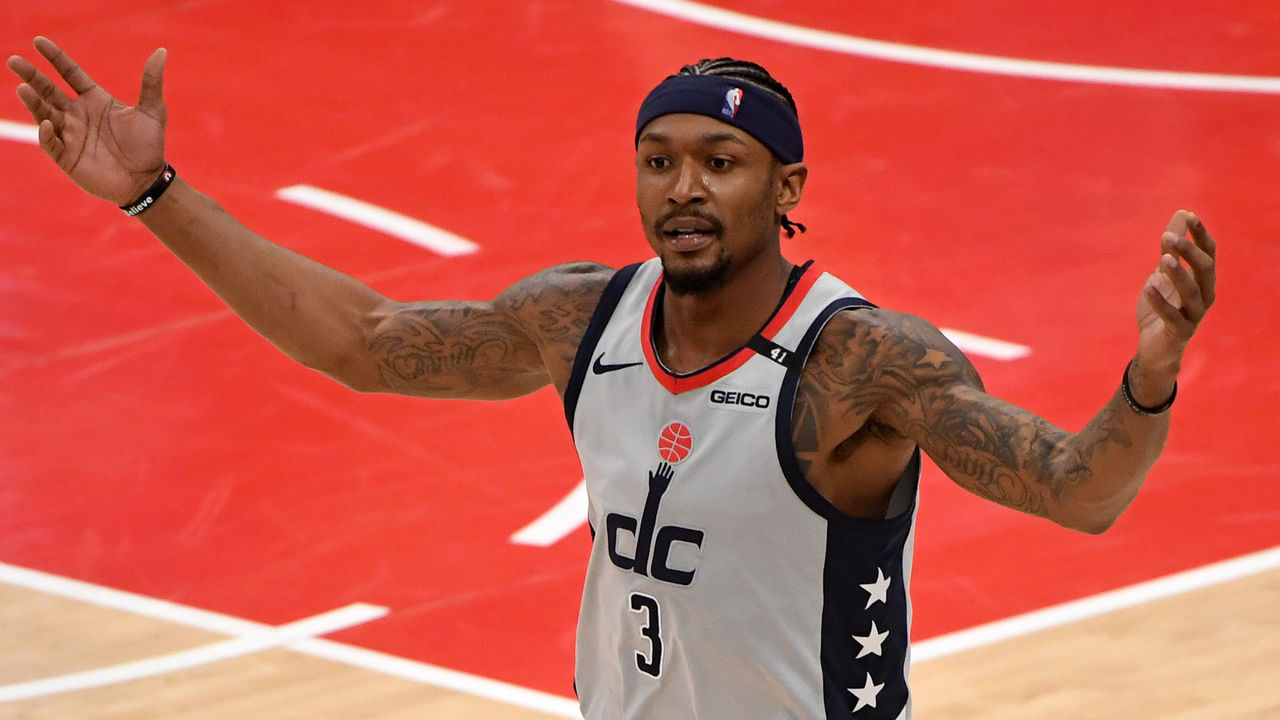 Last season: 34-38 (.472)
Departed: Isaac Bonga (TOR); Caleb Homesley (FA); Alex Len (SAC); Robin Lopez (ORL); Garrison Mathews (FA); Ish Smith (CHA); Russell Westbrook (LAL)
Drafted: Corey Kispert (No. 15); Isaiah Todd (No. 31 via MIL)
Re-signed: Raul Neto; Cassius Winston
Added: Kentavious Caldwell-Pope (LAL); Spencer Dinwiddie (BKN); Montrezl Harrell (LAL); Aaron Holiday (IND); Kyle Kuzma (LAL)
The Washington Wizards lost some stars up front, swapping Russell Westbrook for a haul of role players. That doesn't necessarily mean Washington is destined for a step back, though. Kentavious Caldwell-Pope and Kyle Kuzma bring a dose of championship experience; Montrezl Harrell took home Sixth Man of the Year honors in 2019-20.
Spencer Dinwiddie was on cinder blocks for all but three games last year thanks to a partially torn ACL. He's only 28 and averaged 20.6 points and 6.8 assists per game in his most recent healthy season. A three-year, $54-million deal - with the final year not even fully guaranteed - is a great gamble for the Wizards.
First-time head coach Wes Unseld Jr. has some rotation questions to sort out, but between Bradley Beal and Dinwiddie, the Wizards shouldn't have much trouble scoring the ball. Whether general manager Tommy Sheppard has done enough to address the team's 20th-ranked defense remains to be seen.
Grade: C+
Charlotte Hornets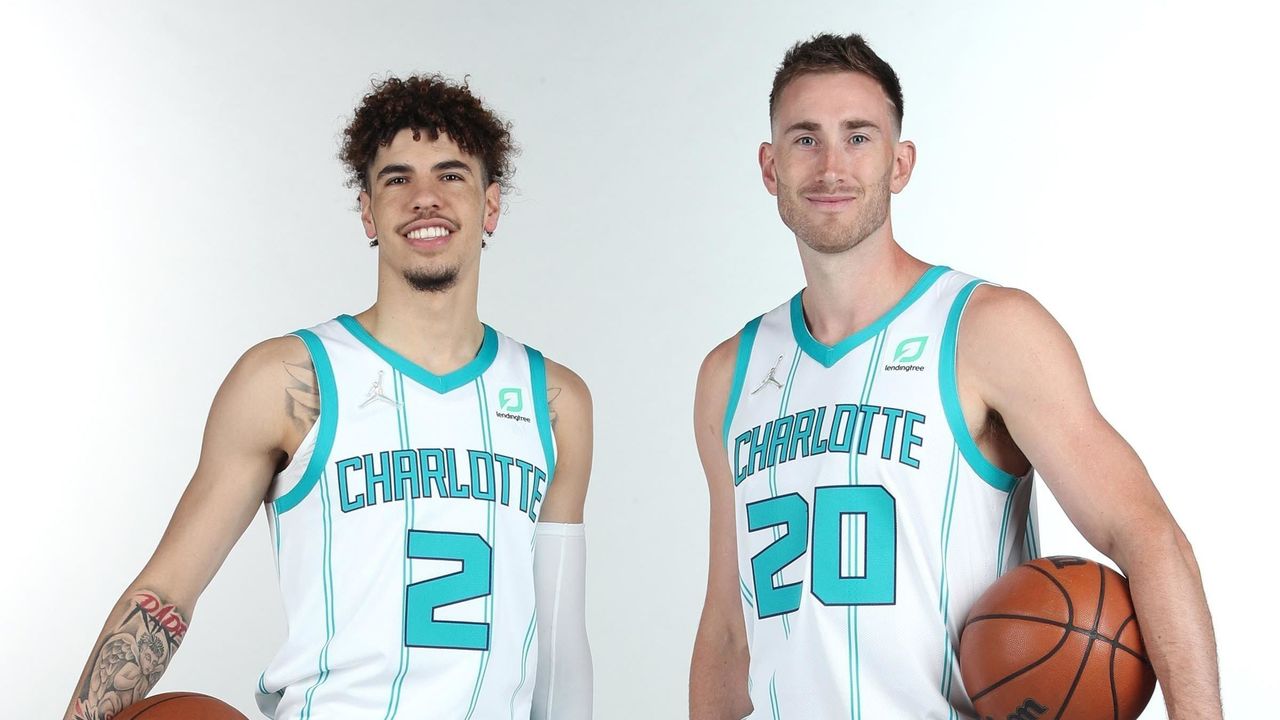 Last season: 33-39 (.458)
Departed: Bismack Biyombo (FA); Nate Darling (FA); Devonte' Graham (NOP); Caleb Martin (MIA); Malik Monk (LAL); Grant Riller (PHI); Cody Zeller (POR); Brad Wanamaker (FA)
Drafted: James Bouknight (No. 11); Kai Jones (No. 19 via NYK); JT Thor (No. 37 via DET); Scottie Lewis (No. 56)
Re-signed: N/A
Added: Wes Iwundu (NOP); Arnoldas Kulboka; Kelly Oubre Jr. (GSW); Mason Plumlee (DET); Ish Smith (WAS); Xavier Sneed
Rarely a major player in free agency, the Charlotte Hornets stayed true to form, relying more heavily on the draft to restock the depth chart. James Bouknight and Kai Jones give Charlotte another pair of dynamic prospects to grow alongside reigning Rookie of the Year LaMelo Ball and rising third-year forward P.J. Washington.
Losing Devonte' Graham's scoring punch could hurt in the short term but the offense-first guard was clearly the odd-man out; the team is committed to Ball and Terry Rozier, who's now under contract through 2026. In any case, Graham's sign-and-trade to the Pelicans netted Charlotte a protected first.
Kelly Oubre Jr. is an interesting figure. He's still only 25 until December and has averaged double digits in scoring for four straight years. Still, last year's effective field-goal rate of 51.1% - a hair above his career clip of 49.9% - put him in just the 35th percentile among wings last season, according to Cleaning the Glass. And that was while playing in the Warriors' Curry-fueled offense. Oof.
Grade: C
Orlando Magic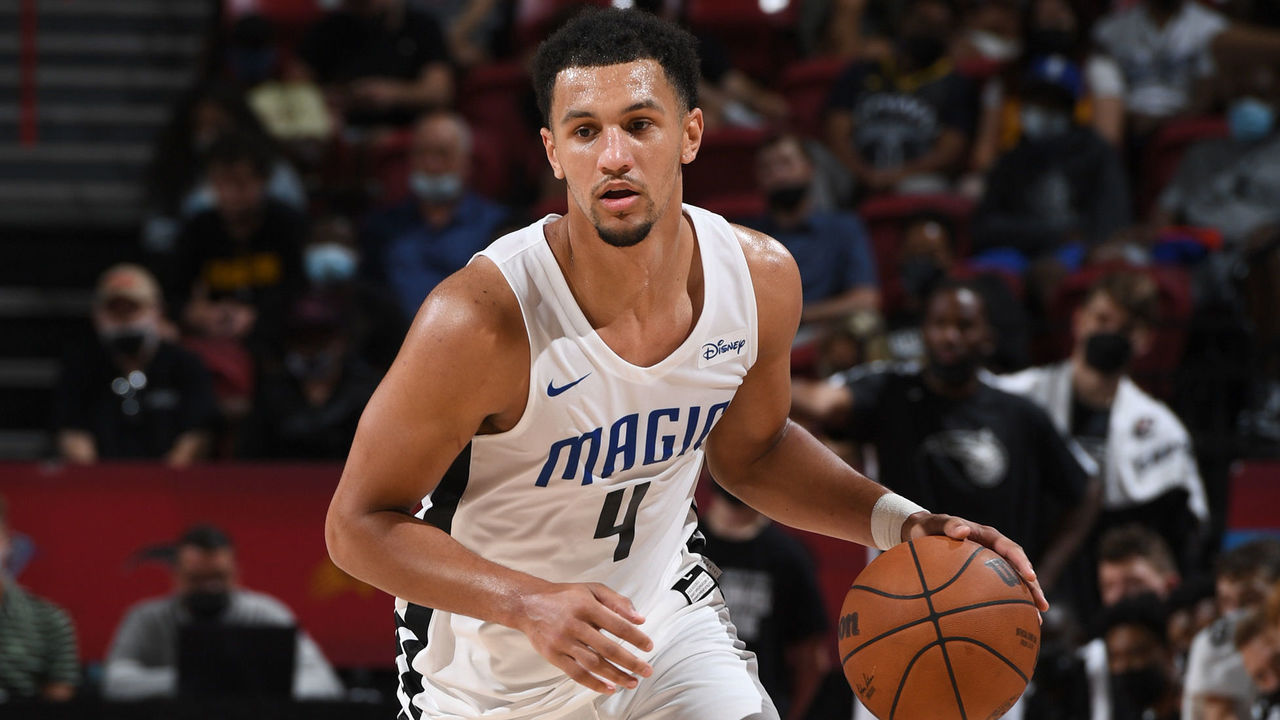 Last season: 21-51 (.292)
Departed: Dwayne Bacon (NYK); James Ennis III (FA); Frank Mason III (FA); Chasson Randle (FA); Sindarius Thornwell (FA)
Drafted: Jalen Suggs (No. 5); Franz Wagner (No. 8)
Re-signed: Ignas Brazdeikis; Moritz Wagner
Added: Robin Lopez (WAS); E'Twaun Moore (PHO)
It's pretty clear what the Orlando Magic are doing here - that faint scraping sound is the organization settling in at rock bottom. New head coach Jamahl Mosley is not taking over a team with short-term postseason aspirations, especially after losing Nikola Vucevic, Aaron Gordon, and Evan Fournier in last year's trade deadline fire sale.
Thanks to the Raptors drafting Scottie Barnes fourth overall, Orlando was able to snag Jalen Suggs with the fifth overall pick - not a bad outcome. Many draft pundits tabbed the Gonzaga product as no worse than the fourth-best prospect. Franz Wagner might have been a reach at No. 8 - but then again, he doesn't have to worry about being the Magic rookie fans pin their hopes on.
Robin Lopez and E'Twaun Moore will provide some maturity while - and this part is important - still allowing the Magic to lose 50-plus games for the second straight season. Frankly, Orlando should bring in another vet or two. It will be difficult at times for Mosley to build out his offense with so many young, raw talents on the floor at once.
Grade: C-
Comments
✕
Offseason grades: Breaking down the moves in the Southeast Division
  Got something to say? Leave a comment below!