theScore's Mike Alessandrini is assembling all-decade lineups and ranking all 32 teams based on those rosters. Contributions from 2010 to 2019 were taken into account, with player selections based on peak production, longevity, and overall impact. Those who spent only one season with a club didn't qualify.
We close our series by ranking every club's roster.
AFC
East | North | South | West
NFC
East | North | South | West
1. Denver Broncos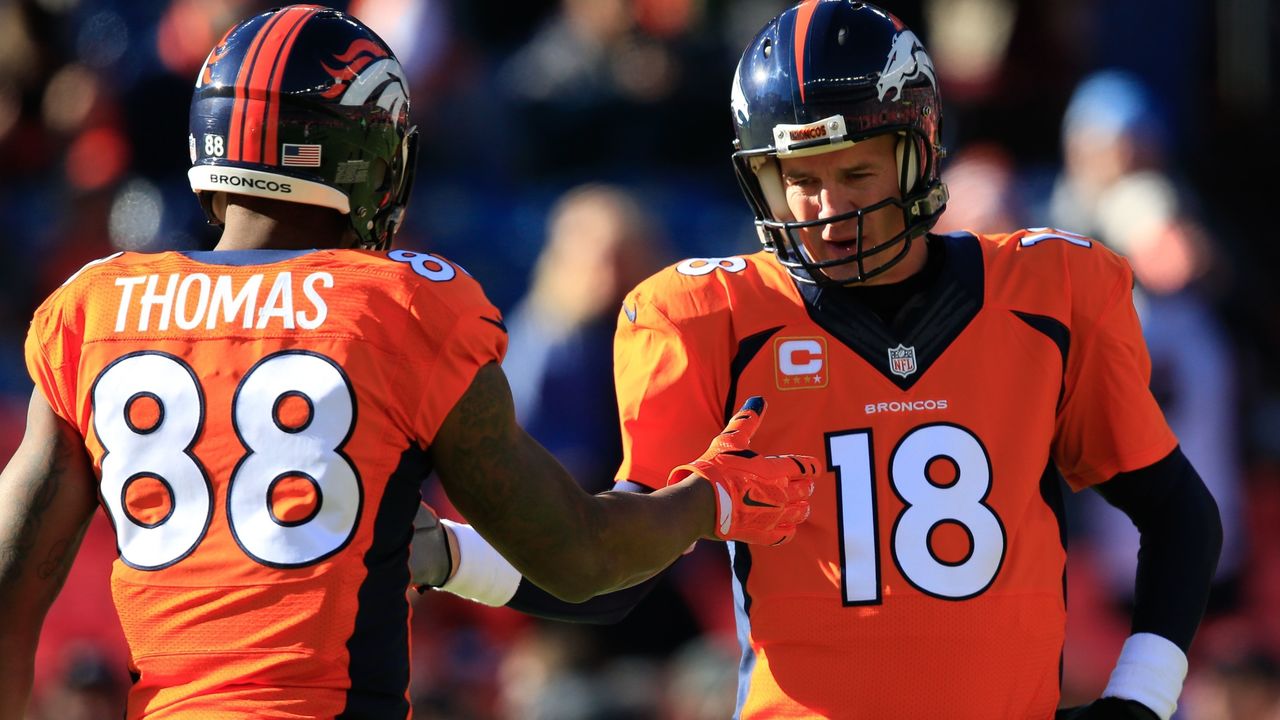 Key starters:
Denver stands out above a number of talented rosters on our list. The Broncos' combination of peak production and overall impact was superior to all other squads. Their 2013 offense was arguably the best of the decade, averaging an absurd 37.9 points per game, while Manning set the record for most passing touchdowns. The 2012 and 2015 stop units were nearly as efficient, leading Denver to a Super Bowl in the latter year. Fielding accomplished starters at every key position - along with stars such as Miller, Thomas, and Harris - the Broncos are uniquely balanced.
2. Pittsburgh Steelers
Key starters:
The Steelers just missed out on the top spot, but we'd take arguments that Mike Tomlin's roster is the most complete. Pittsburgh's scoring attack was too lethal not to include in the top three, with the "Killer Bs" forming the best offensive trio this exercise had to offer. The team's defense isn't far behind, as Heyward, Shazier, and Polamalu star at each level, though a lack of cornerback depth hurt Pittsburgh's shot at No. 1. Still, how the Steelers weren't able to capture a Super Bowl over the last 10 campaigns with this group of players is beyond us.
3. Green Bay Packers
Key starters:
Green Bay grabs the top spot among NFC squads thanks to a prolific scoring unit. Nelson, Adams, and Randall Cobb form an unstoppable receiver trio for Rodgers - the generation's most gifted quarterback - and the team's elite offensive line thrives in pass protection. The Packers only fielded a top-10 defense twice, though a group led by Woodson and Matthews would thrive in coverage and rushing the passer. While not as balanced as those ranked ahead, Green Bay's roster would win nearly any matchup.
4. Seattle Seahawks
Key starters:
Only the Patriots had more playoff berths and Super Bowl appearances than Seattle since 2010, and its sustained success is evident here. You won't find a better defense, as the Legion of Boom reassembles. Sherman, Wagner, and Thomas were among the decade's elite defensive players and the team's depth is nearly unmatched. Not unlike most campaigns, the Seahawks' offensive line ultimately holds them back.
5. New England Patriots
Key starters:
Unsurprisingly, the NFL's most successful club of the 2010s lands in the top five. Gronkowski, Edelman, and Welker would give any defensive coordinator fits. We can't forget Brady, of course. The unquestioned (OK, maybe somewhat questioned) GOAT enjoyed a decade that most players never experience, so he can't be counted out of any matchup. The Patriots' offensive line and pass defense are also top-notch, they just fall slightly short in other areas. We're sure fans prefer the three rings, though.
6. New Orleans Saints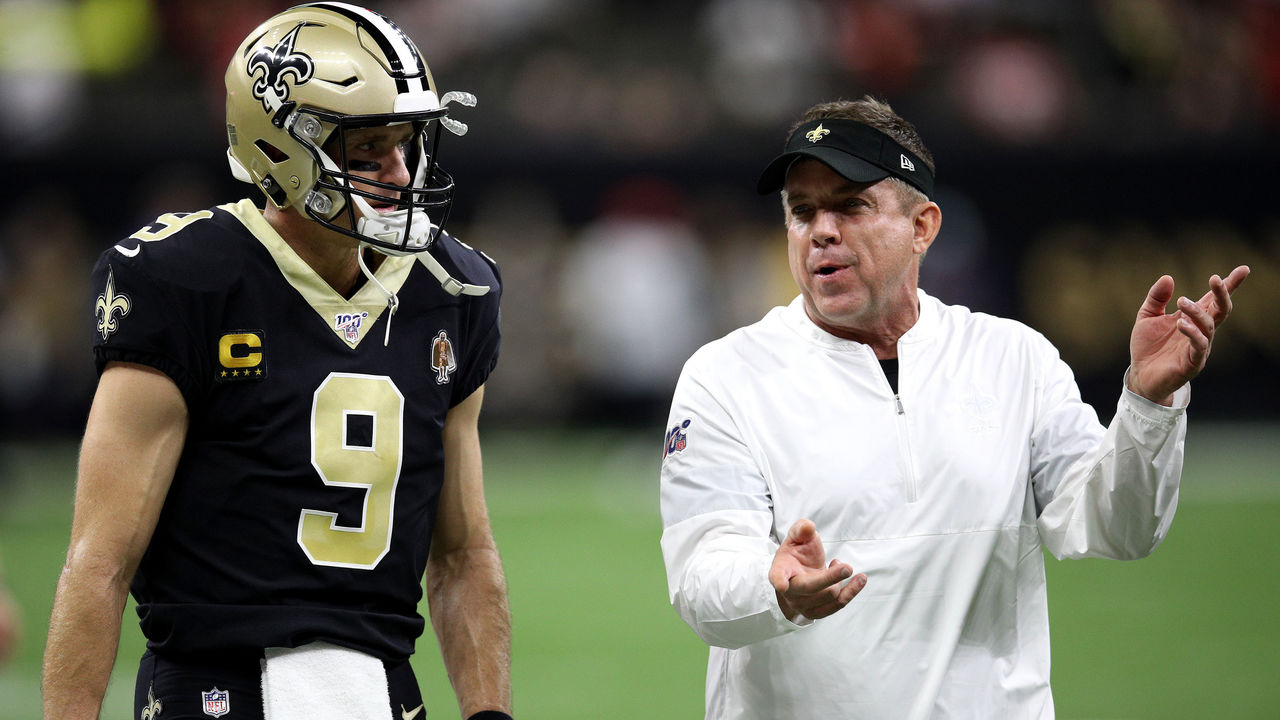 Key starters:
We're not sure how any club would be able to slow down this Saints roster, led by a dominant offensive line, dynamic weapons, a versatile rushing attack, and a future Hall of Fame quarterback. If it weren't for a defense that offers little star power outside of Jordan and Lattimore, New Orleans would have a legitimate argument for the No. 1 spot. At least every matchup involving Sean Payton's squad would be full of fireworks.
7. Kansas City Chiefs
Key starters:
A scoring unit featuring Charles, Hill, and Kelce overshadows a surprisingly star-studded defense. Houston, Hali, and Johnson lead an elite front seven, while Berry and Peters made a ton of big plays on the back end. Despite being the NFL's unquestioned premier quarterback, Mahomes' resume doesn't yet stack up with some of his elite peers. Still, Kansas City's lineup is loaded.
8. Dallas Cowboys
Key starters:
Dallas' starting lineup features nearly every quality of a successful team: an elite offensive line, a potent pass rush, a dynamic rushing attack, and legitimate pass-catching weapons. However, the Cowboys aren't without a few weak spots, which played a part in the organization's limited success last decade. Romo placed near the middle of the pack compared to other passers, and we wouldn't be confident enough in Dallas' pass defense.
9. Atlanta Falcons
Key starters:
Atlanta cracks the top 10 thanks in large part to Ryan and Jones' dominant connection. However, the Falcons' offense is deeper than just the dynamic duo - Gonzalez, White, and a stout offensive line make the unit one to be reckoned with. While the defense doesn't possess as much firepower, it features a handful of key pieces that helped Atlanta earn a berth in Super Bowl LI.
10. Minnesota Vikings
Key starters:
Armed with the generation's top running back and a stingy defense, the Vikings could - perhaps successfully - implement an old-school brand of football. Front to back, Minnesota's defense is scary good, especially in the front seven with Griffen, Allen, Barr, and Eric Kendricks. Unfortunately, Minnesota's ranking was hindered by a group that plagued it for much of the decade: the offensive line.
11. Baltimore Ravens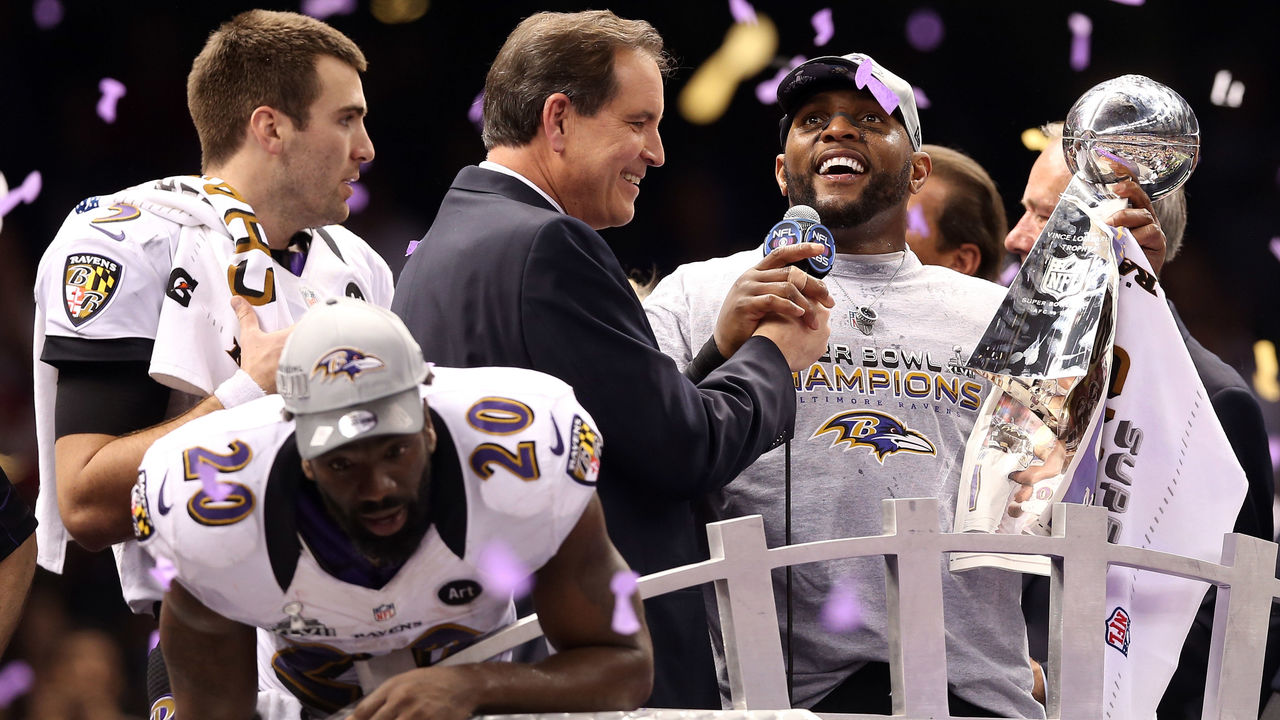 Key starters:
The Ravens had one of the decade's deepest and most well-rounded rosters. A force to be reckoned with defensively, Baltimore was held back from a top-10 spot by average quarterback play and its offensive skill positions - much like during its title runs in the early 2010s (aside from its Super Bowl-winning season). One more year with Lamar Jackson as the full-time starter would put the Ravens over the top.
12. Philadelphia Eagles
Key starters:
McCoy and Jackson headline a fun offense powered by a cream-of-the-crop offensive line. Pieces on the other side of the ball, particularly Cox and Graham, helped the Eagles win their first-ever Super Bowl. If only the pass defense was stronger. Philadelphia seemingly never fielded more than one quality cornerback at a time last decade, and it's evident on this roster and the squad's ranking.
13. Houston Texans
Key starters:
The Texans have fielded an enviable collection of stars over the past 10 years. Watt owned the Defensive Player of the Year award before giving way to Aaron Donald, and the offense produced the likes of Watson, Foster, and Hopkins - arguably the best receiver in the game today. Unfortunately, the lack of a top-tier group up front has consistently plagued Houston.
14. Los Angeles Chargers
Key starters:
With Rivers at quarterback, Allen catching passes, and two strong tight ends in Gates and Hunter Henry, the Chargers have the ammunition to go toe-to-toe with most opponents. Los Angeles' defense is equally impressive, featuring an excellent secondary and a dynamic pass-rush duo in Bosa and Ingram. However, shortcomings at linebacker and (unsurprisingly) offensive line hold Rivers and Co. back from the elite tier.
15. Carolina Panthers
Key starters:
The Panthers captured three straight division crowns from 2013-2015 on the back of their former MVP quarterback. Newton, McCaffrey, and a dominant offensive line would be nearly impossible for opposing defenses to slow down. While the defense features Kuechly and Davis at linebacker, its coverage abilities - or lack thereof - are concerning. A second high-quality option in the secondary aside from Norman would have vaulted Carolina into the top 10.
16. Chicago Bears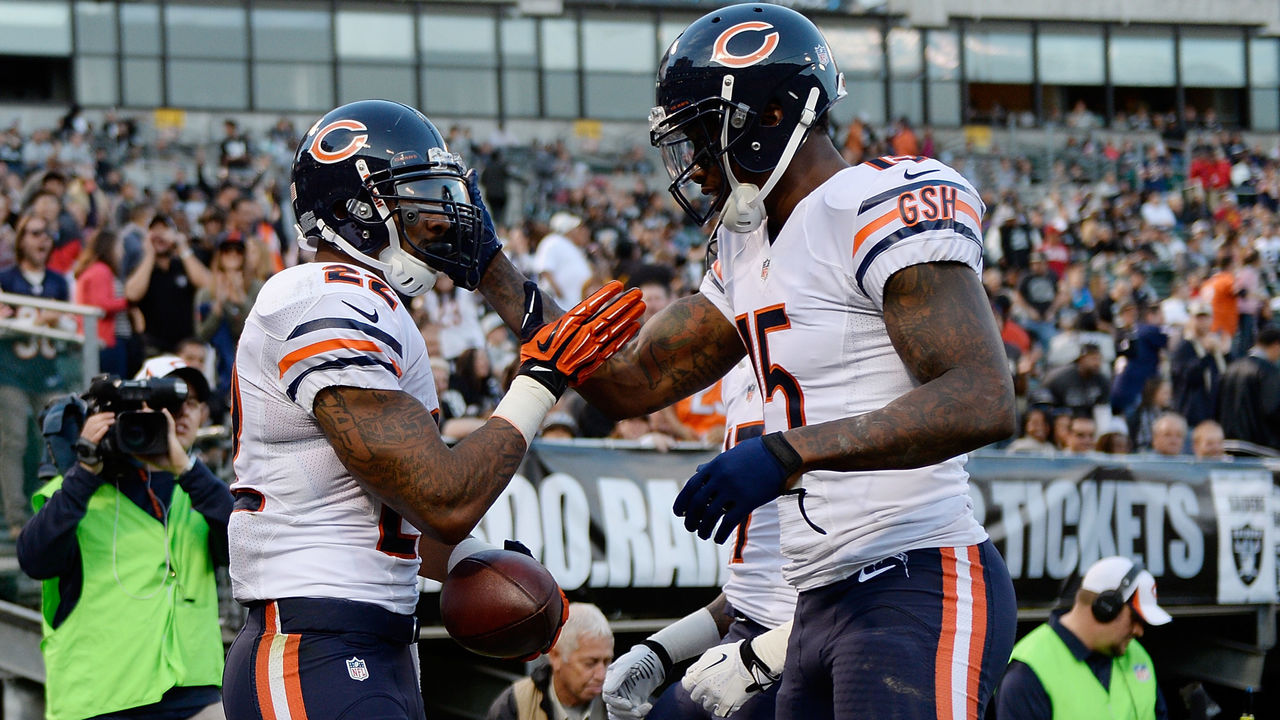 Key starters:
Led by several defensive stars, Chicago's roster would be difficult to best on game days. Add in Forte and a pair of physical receivers, and both sides of the ball have the potential to win a number of key matchups. Ultimately, the Bears placed in the middle of the pack due in large part to their weaknesses at key positions. Cutler and the offensive line fall short when compared to most franchises listed above.
17. Arizona Cardinals
Key starters:
For a club that earned just two playoff berths since 2010, there's a ton of talent in this starting lineup. Jones, Campbell, Peterson, and Mathieu give the Cardinals impact defenders in the trenches and the secondary, while Fitzgerald provides Palmer with a reliable pass-catching option. Similar to the Bears, Arizona falls short at quarterback and offensive line.
18. Cincinnati Bengals
Key starters:
For all the grief the Bengals receive, they did clinch five consecutive playoff berths last decade. Cincinnati has been home to stars such as Green, Whitworth, Dunlap, and Atkins. The club was just good enough, which is reflected in its middle-of-the-pack ranking, but it doesn't possess enough firepower to tussle with the NFL's elite.
19. Indianapolis Colts
Key starters:
Imagine a world where Luck played with a lethal pass rush and threw behind a top-tier offensive line. That's the reality for the former No. 1 overall pick here, with weapons in Hilton and Reggie Wayne to boot. Despite the talent scattered on its roster, Indy falls short in most spots on defense. It's no wonder the Colts failed to deploy a top-10 unit last decade.
20. Los Angeles Rams
Key starters:
You may be surprised to see L.A. just outside the bottom third of the league with two-time Defensive Player of the Year Donald and touchdown machine Gurley. But the Rams' ranking makes plenty of sense due to their shortcomings at other key positions. Goff and his inconsistencies are chief among these, with his play keeping Sean McVay's squad out of the upper echelon.
21. Detroit Lions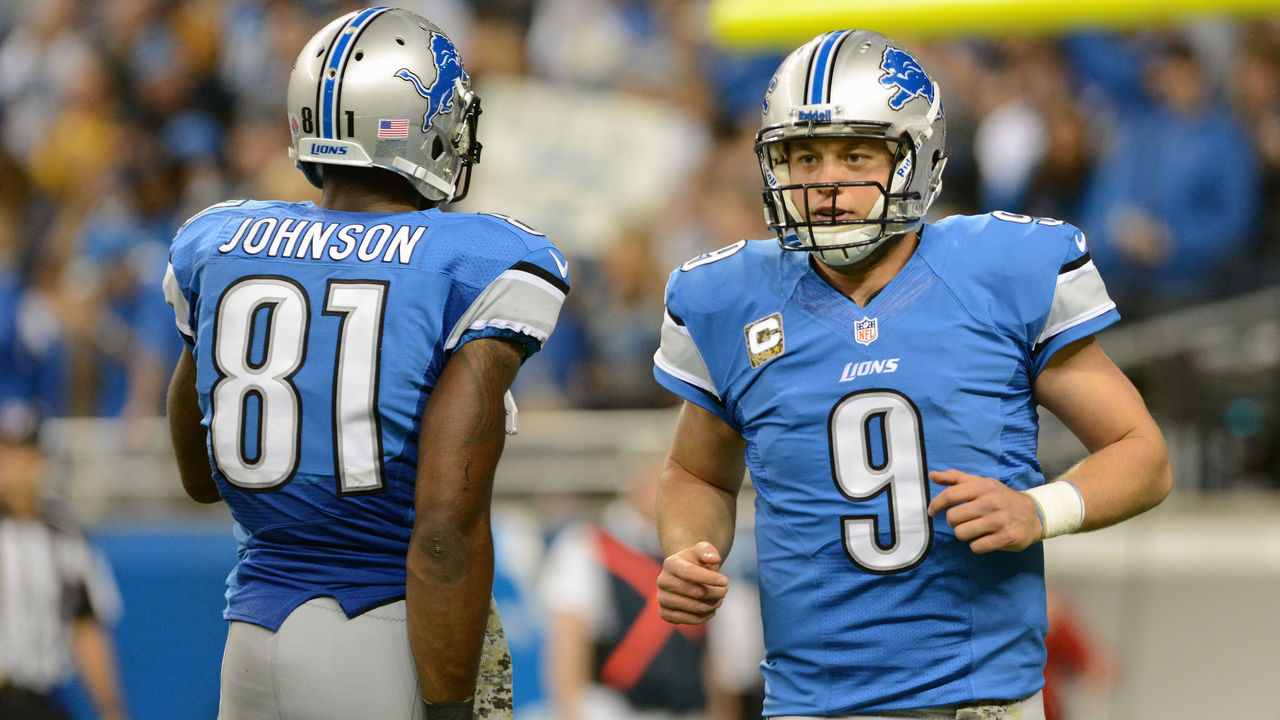 Key starters:
The Lions couldn't put it all together last decade - they haven't won a playoff game since 1991 - but there's talent on this squad nonetheless. Despite major concerns at running back, offensive line, and linebacker, Detroit possesses a strong defensive front and secondary. Unfortunately, those groups may not be enough to compensate for other weaknesses against quality opponents. At least the unstoppable duo of Stafford and Johnson would keep the Lions in nearly every game.
22. New York Giants
Key starters:
The band is back together in the Big Apple, as Barkley and Beckham represent dynamic weapons for Manning. A versatile secondary and potent pass rush mitigate shortcomings at linebacker and along the offensive line. However, Eli finished with a below .500 record last decade and led the league in interceptions twice, so the Giants' lineup may ultimately look better on paper than between the hashes.
23. San Francisco 49ers
Key starters:
The 2010s was a wild decade in San Francisco, which is illustrated by its roster. You'd be hard-pressed to find a more lethal front seven, as the 49ers featured legendary linebackers Bowman and Willis and dominant pass-rusher Aldon Smith. However, a suspect secondary, minimal receiver depth, and Kaepernick's limited resume held the 49ers back from the top half of our list.
24. Washington Redskins
Key starters:
The Redskins had some lean years in the 2010s. They fielded no All-Pros and only six players to make more than one Pro Bowl last decade. Robert Griffin III and Cousins each led Washington to the playoffs once, but their time as the franchise quarterback was cut short, for very different reasons. The team's pass rush and offensive line would shine, though likely not enough to compensate for its weaker spots.
25. Tampa Bay Buccaneers
Key starters:
Tampa Bay has fielded its share of All-Pros and Pro Bowlers, including McCoy, David, and Evans, but it also parted ways with talented players such as Michael Bennett and Aqib Talib before they reached their peaks. Hindered by poor quarterback play, the Buccaneers have missed the playoffs the past 12 years. It's been a dark decade.
26. New York Jets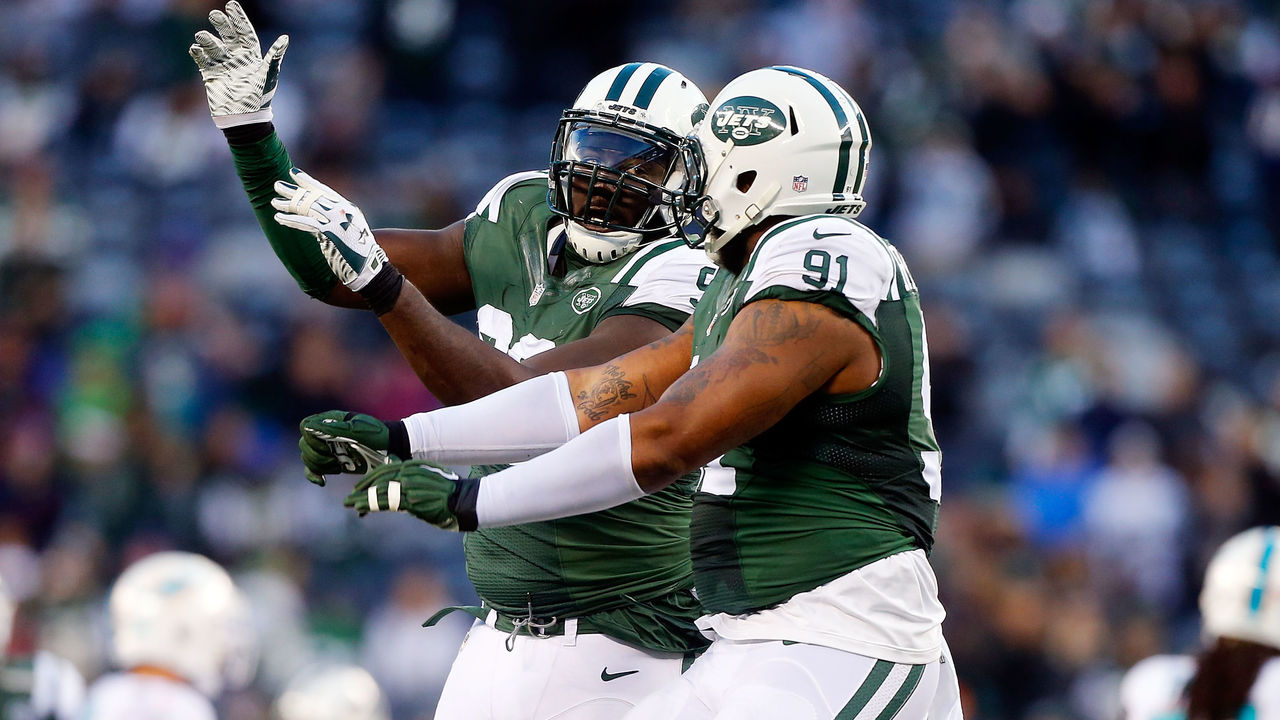 Key starters:
A respectable Jets defense and a strong blocking unit couldn't overcome an offense fronted by Sanchez and forgettable running back Shonn Greene. New York's high-water mark last decade was an AFC title game appearance in 2010. The Jets haven't sniffed the playoffs since.
27. Jacksonville Jaguars
Key starters:
One of the toughest franchises to rank, the Jaguars' incredibly talented defense would attempt to mitigate poor quarterback play and a lack of weapons outside of Jones-Drew and Robinson. Jacksonville's stop unit was fun for a number of years due to a formidable pass rush and a shutdown secondary, and the unit alone helped place the Jaguars outside the bottom five. We just can't envision Bortles winning many games against quality opponents.
28. Miami Dolphins
Key starters:
Cursed at the quarterback position since Dan Marino's retirement, the Dolphins relied predominantly on pre-Titans-breakout Tannehill, and the offense performed accordingly. Wake, Grimes, and Jones were bright spots on defense, but Miami still had just one winning season and two .500 finishes during a disappointing decade.
29. Oakland/Las Vegas Raiders
Key starters:
Efficient special teams, Mack off the edge, a talented offensive line, and versatile safeties are talking points for the Raiders. However, the Silver and Black rank near the bottom due to a subpar run game, mediocre quarterback play, and patchwork defenders at all three levels.
30. Buffalo Bills
Key starters:
Though the Bills are coming off two of their most successful seasons in years, it wasn't exactly a banner decade in Buffalo. The team finished last or second-last in the AFC East seven of the 10 years and their all-decade roster is a reflection of that. Despite starting a number of talented defenders, especially along the front four, the Bills were sorely lacking in terms of quarterback play and offensive playmakers. Taylor wouldn't get it done against other signal-callers in this series.
31. Tennessee Titans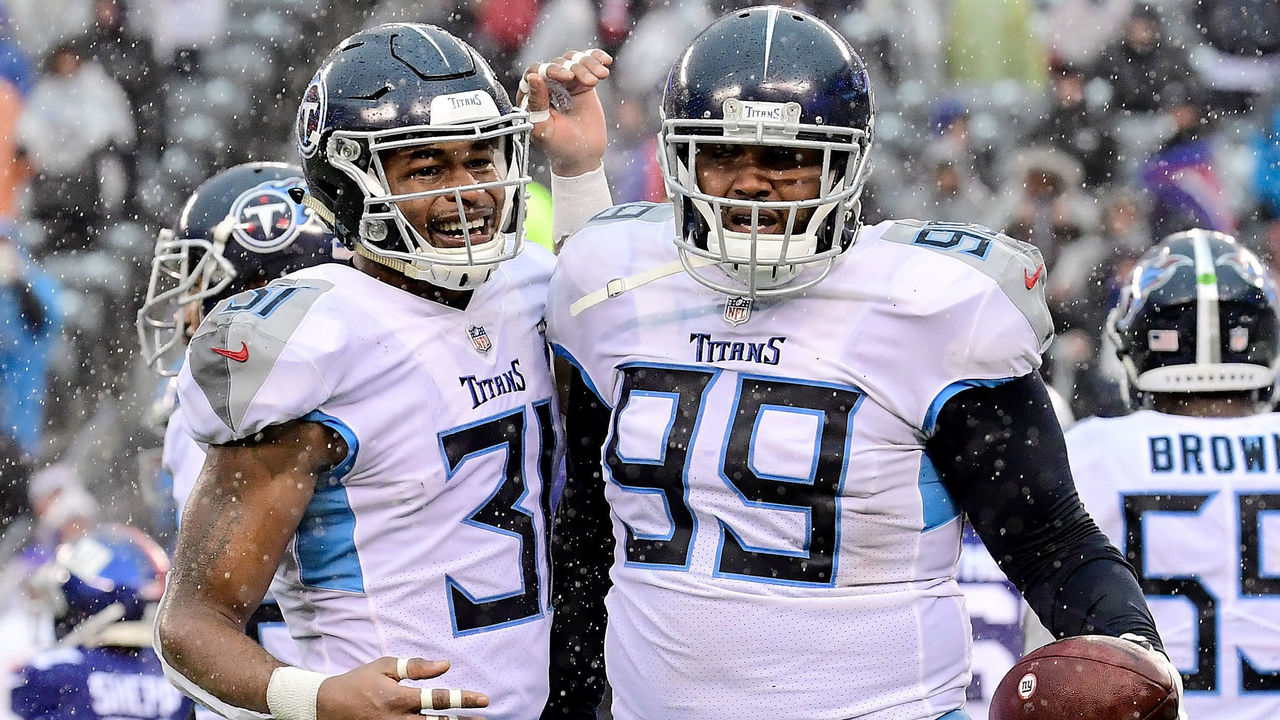 Key starters:
Tennessee hasn't been a hotbed for superstar players recently. Despite spending a first- or second-round pick on a receiver on multiple occasions last decade, the Titans' collection of wideouts was easily the weakest in the league. Their top overall player, Casey, is a perennially underrated defensive tackle who hasn't made an All-Pro team.
32. Cleveland Browns
Key starters:
It should come as no surprise that the worst NFL franchise of the 2010s is ranked last in our all-decade series. Many of the Browns' premier players emerged over the past two years, with Garrett chief among them. The eight years prior were a veritable wasteland for talent and results. Cleveland fielded a top-tier offensive line, but there's too little elsewhere. At least we'll always have Peyton Hillis and his 2012 Madden cover.