theScore's Mike Alessandrini is assembling all-decade lineups and ranking all 32 teams based on those rosters. Contributions from 2010 to 2019 were taken into account, with player selections based on peak production, longevity, and overall impact. Those who spent only one season with a club did not qualify.
Our series continues in the AFC West.
AFC (June 22-25)
East | North | South | West
NFC (June 29-July 2)
East | North | South | West
Final rankings
See how all 32 rosters stack up
Denver Broncos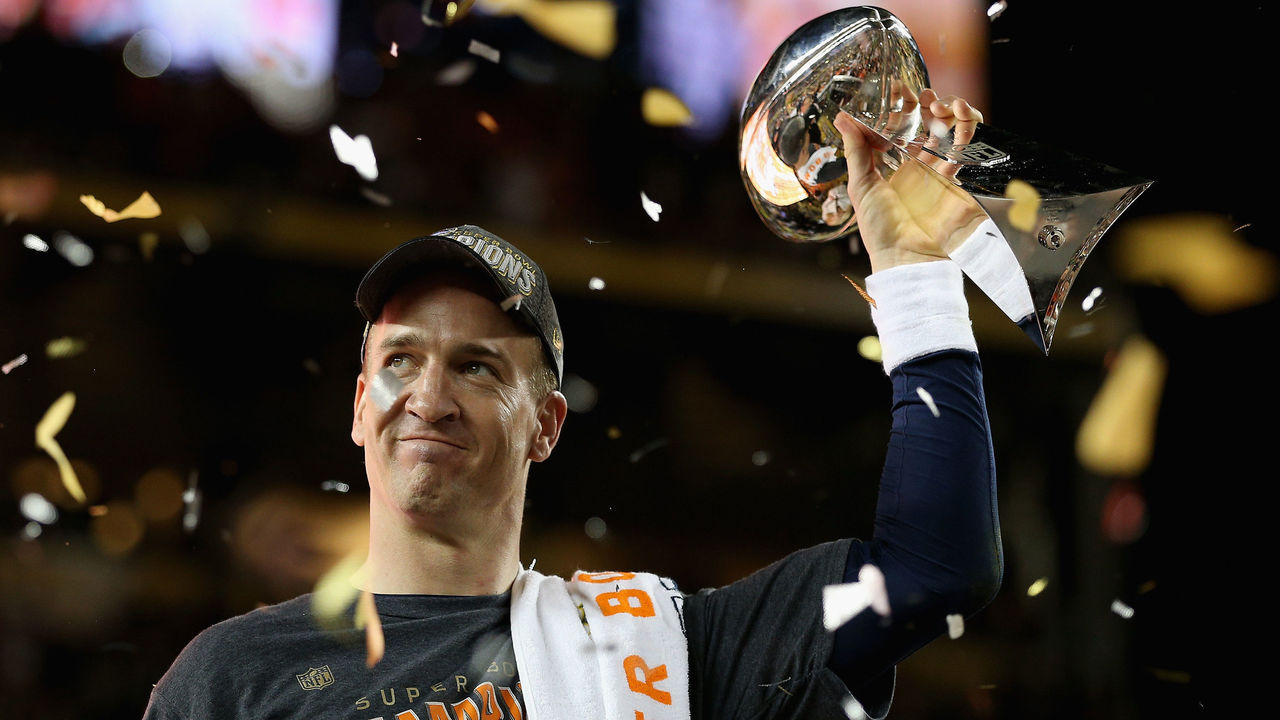 Head coach: Gary Kubiak
| POS. | Player | POS. | Player |
| --- | --- | --- | --- |
| QB | Peyton Manning | DE | DeMarcus Ware |
| RB | C.J. Anderson | DT | Derek Wolfe |
| WR | Demaryius Thomas | DT | Malik Jackson |
| WR | Eric Decker | OLB | Von Miller |
| Slot | Emmanuel Sanders | ILB | Brandon Marshall |
| TE | Julius Thomas | ILB | Todd Davis |
| LT | Ryan Clady | CB | Aqib Talib |
| LG | Zane Beadles | CB | Champ Bailey |
| C | Matt Paradis | NCB | Chris Harris Jr. |
| RG | Louis Vasquez | FS | Justin Simmons |
| RT | Orlando Franklin | SS | Darian Stewart |
| K | Matt Prater | P | Britton Colquitt |
As you likely would have guessed, the majority of Denver's all-decade lineup was part of the club's 2015 Super Bowl roster. There's plenty of star power here, with a handful of players on both sides of the ball earning multiple Pro Bowl selections over the last 10 years.
Manning's move to the Broncos following neck surgery and a lost 2011 campaign was one of the best he's ever made. Though the legendary quarterback was a shell of his former self during Denver's championship run, his three previous seasons were legendary. The Broncos' 2013 offense was arguably the most prolific scoring unit we've witnessed this century.
This group also features a dynamic receiving core that very few, if any, franchises are able to match. The trio of Thomas, Decker, and Sanders eclipsed 1,000 yards a combined 10 times during their tenure in the Mile High City.
We'd be remiss not to mention Julius Thomas, who fizzled out quickly but scored 24 touchdowns from 2013-2014 as an unstoppable red-zone weapon. Meanwhile, the offensive line consists of five quality starters. Clady, Vasquez, and Paradis were among the premier players at their respective positions at one point. Franklin and Beadles were no slouches, either.
The Broncos' defense is nearly as fun as their offense, which illustrates just how strong this roster is. Talib, Harris, and Bailey form a true lockdown trio at cornerback, combining for 11 Pro Bowls and two All-Pro selections. That's more than a handful of franchises accumulated in their entire lineup last decade. While linebacker, safety, and defensive tackle don't represent weak spots, Denver's pass-rush duo is perhaps its greatest strength. Miller and Ware were impossible to slow down in the 2010s, combining for 127.5 sacks. With elite stars at the game's most important positions, you won't find many better squads than this.
Kansas City Chiefs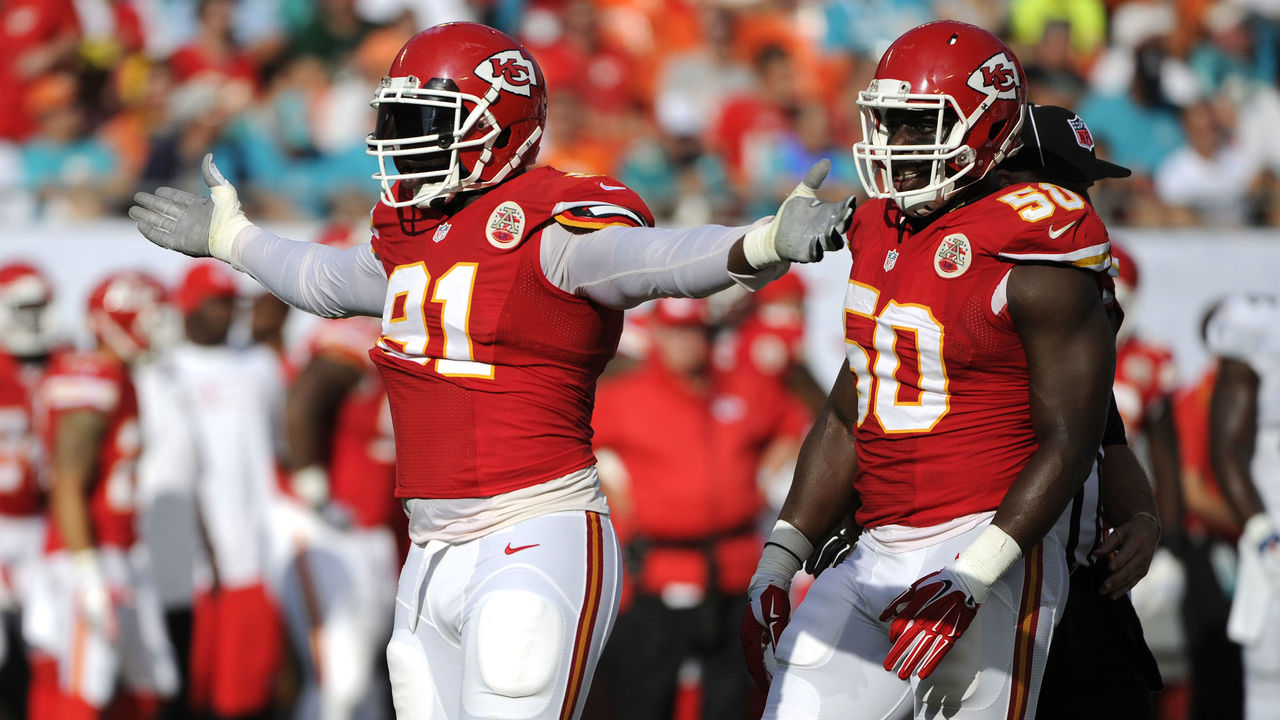 Head coach: Andy Reid
| POS. | Player | POS. | Player |
| --- | --- | --- | --- |
| QB | Patrick Mahomes | DE | Chris Jones |
| RB | Jamaal Charles | NT | Dontari Poe |
| WR | Tyreek Hill | OLB | Justin Houston |
| WR | Dwayne Bowe | ILB | Derrick Johnson |
| Slot | Jeremy Maclin | ILB | Anthony Hitchens |
| TE | Travis Kelce | OLB | Tamba Hali |
| LT | Branden Albert | CB | Marcus Peters |
| LG | Jeff Allen | CB | Brandon Flowers |
| C | Mitch Morse | NCB | Sean Smith |
| RG | Laurent Duvernay-Tardif | FS | Ron Parker |
| RT | Mitchell Schwartz | SS | Eric Berry |
| K | Harrison Butker | P | Dustin Colquitt |
Get ready for fireworks at Arrowhead Stadium when this Chiefs squad takes the field. We've come to expect speedy playmakers at nearly every position in Kansas City, and this roster certainly won't disappoint.
Selecting a starting quarterback was a difficult task. Alex Smith deserves a ton of credit for his five productive campaigns in Kansas City, but we couldn't pass on Mahomes. The reigning Super Bowl MVP is simply too dominant, and leading your team to its first championship in 50 years surely counts for something. Behind a stout offensive line is the versatile Charles, who averaged 5.4 yards per carry and 1,746 scrimmage yards from 2010-2014. He earned four Pro Bowls and two All-Pro nods during that time and was among the NFL's top running backs.
Kelce is well on his way to challenging all-time records at tight end - he's recorded four straight 1,000-yard campaigns and has scored 37 touchdowns across six full seasons. At receiver, Hill and Bowe offer unique skills out wide with excellent speed and red-zone chops, respectively. Everywhere you look, there's an unstoppable weapon for Mahomes to utilize.
Despite never fielding a truly elite defense, the Chiefs' unit features a handful of quality pieces. No pass-rush duo in this series accumulated more combined sacks than Houston and Hali, who took down the quarterback 141 times last decade. Jones and Poe man the interior, while Johnson was likely the club's most valuable defensive player of the last 10 years at linebacker. In the secondary, both Peters and Flowers displayed high-level ball skills and were playmakers in the back end. Berry rounds out the unit as one of the league's most complete safeties, securing five Pro Bowls and three first-team All-Pro selections. The fact that he accomplished all this while battling injuries and a Hodgkin's lymphoma diagnosis is nothing short of incredible.
Los Angeles Chargers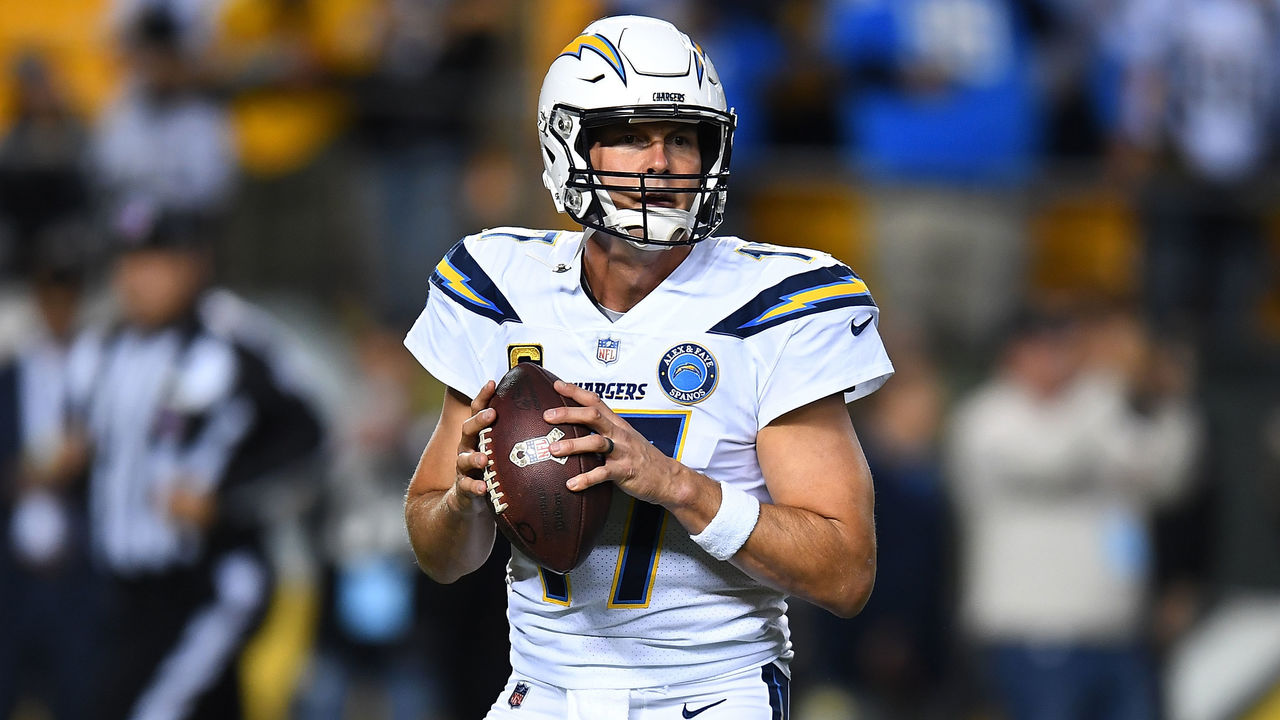 Head coach: Anthony Lynn
| POS. | Player | POS. | Player |
| --- | --- | --- | --- |
| QB | Philip Rivers | DE | Joey Bosa |
| RB | Melvin Gordon | DT | Corey Liuget |
| WR | Malcom Floyd | DT | Brandon Mebane |
| WR | Tyrell Williams | DE | Melvin Ingram |
| Slot | Keenan Allen | LB | Donald Butler |
| TE | Antonio Gates | LB | Denzel Perryman |
| LT | King Dunlap | CB | Casey Hayward |
| LG | Kris Dielman | CB | Antoine Cason |
| C | Nick Hardwick | Nickel | Derwin James |
| RG | Louis Vasquez | FS | Eric Weddle |
| RT | Jeromey Clary | SS | Jahleel Addae |
| K | Nick Novak | P | Mike Scifres |
Seeing the Chargers through the ups, downs, and a relocation, Rivers is this squad's MVP. The longtime quarterback would have plenty of tall weapons to target in Floyd, Williams, and Gates, a future Hall of Famer. While he was more productive during the previous decade, Gates was also a legitimate red-zone threat in this one. Allen is Rivers' most reliable weapon despite not possessing the size of his peers. His resume includes four 1,000-yard campaigns and five seasons with at least 70 receptions.
Los Angeles' backfield is led by Gordon and also features Ryan Mathews and Austin Ekeler. Gordon's production speaks for itself, as he reached the end zone 47 times from 2016-2019. It was admittedly difficult selecting five quality starters along the offensive line, which wouldn't shock Rivers. Just Clary and Dunlap lasted more than three seasons with the organization and only Dielman and Pouncey were selected to a Pro Bowl.
Similar to their AFC West rivals listed above, the Chargers field a dynamic pass-rush duo that would play a vital role in their defensive success. Bosa and Ingram were stars from the moment they entered the NFL. The former registered at least 10 sacks three times in four years - he played in just six games in the other - and the latter added 43 of his own since 2015. The team's shortcomings at linebacker are on display, though Butler was an above-average starter from 2011-2013.
Rounding out L.A.'s stop unit is an impressive secondary, which is as talented and deep across the board as any. Despite having less than two full years of experience, we couldn't exclude James as a defensive chess piece (Desmond King was another solid option). Meanwhile, Hayward and Weddle were among the premier players at their respective positions. The Chargers' pass defense is a major strength and would help mask a few weaker spots in the lineup.
Oakland/Las Vegas Raiders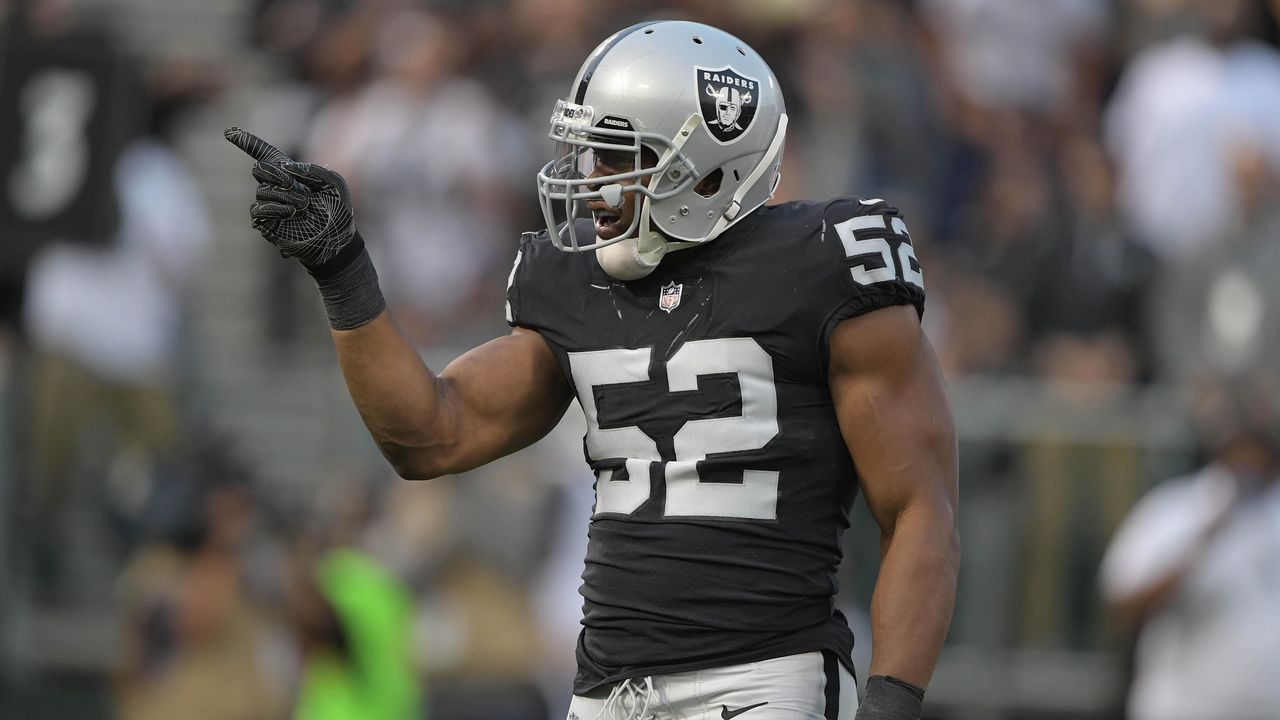 Head coach: Jack Del Rio
| POS. | Player | POS. | Player |
| --- | --- | --- | --- |
| QB | Derek Carr | DE | Khalil Mack |
| RB | Latavius Murray | DT | Richard Seymour |
| WR | Amari Cooper | DT | Tommy Kelly |
| WR | Michael Crabtree | DE | Lamarr Houston |
| Slot | Denarius Moore | LB | Rolando McClain |
| TE | Jared Cook | LB | Tahir Whitehead |
| LT | Donald Penn | CB | Sean Smith |
| LG | Kelechi Osemele | CB | T.J. Carrie |
| C | Rodney Hudson | Nickel | Charles Woodson |
| RG | Gabe Jackson | FS | Michael Huff |
| RT | Khalif Barnes | SS | Tyvon Branch |
| K | Sebastian Janikowski | P | Marquette King |
With just a single winning season since 2010, it's not surprising that this Raiders team appears less talented on paper than its division rivals. Prior to its upcoming move to Las Vegas, Oakland consistently fielded quality offensive lines and special teams units but lacked star power elsewhere.
There isn't a weak spot on Del Rio's blocking unit, which earned seven combined Pro Bowls. That doesn't even include the unheralded Jackson, who deserved at least one nod for his efforts at guard. The group would help compensate for a mediocre backfield consisting of Murray and Darren McFadden, who fall short when compared to other squads' running back rotations.
Cooper endured a significant amount of criticism as a first-round receiver, though he did accumulate 2,903 yards, 18 touchdowns, and two Pro Bowls during his first three years in the league. The Raiders should have never traded him away. Crabtree starts opposite Cooper after scoring 25 touchdowns in three campaigns with the organization. Unfortunately, very little depth exists behind the pair. There wasn't much to love at tight end, either, though Cook performed admirably in 2017 and 2018.
While Mack's Raiders tenure was brief, he was easily the franchise's premier player. Three Pro Bowls, two All-Pros, and 40.5 sacks is quite a way to kick off your NFL career. Safety may be the only other strong point on defense with Woodson, Branch, and Huff manning key spots on the field. Cornerback and linebacker were much more suspect, but Seymour closed out his incredible career successfully in Oakland on the interior. Still, a few key pieces may not be enough to slow down the league's top scoring attacks.