Warning: Story contains graphic content
Every Tuesday, theScore will highlight the most outlandish moments from the wacky, sometimes daft, and perennially entertaining world of football. Here's what made us smile - or cringe - on the pitch this past week.
Eriksen denies Vertonghen wife-shagging rift
It's all gone a bit stale at Tottenham, and while an informed eye will cite Mauricio Pochettino's stubborn reliance on a midfield diamond and some uncharacteristic defensive miscues, one intrepid Twitter user thinks it's because Jan Vertonghen did the dirty with Christian Eriksen's wife.
The aforementioned tweet has wisely since been deleted, but not before Tottenham's set-piece savant called "bullshit" on it. So, too, did Vertonghen, who tweeted this and retweeted the video below in case there was any confusion. He definitely did it.
Bayern boys troll Spurs killer Gnabry
Keeping with Spurs, the north London lot suffered a historic defeat to Bayern Munich in the Champions League, shipping seven goals to the Bavarians in a display dominated by Serge Gnabry.
Gnabry put up a four-spot, and the German international rightly sought out the match ball after his performance. Knowing this, Bayern brethren Javi Martinez booted the ball into the crowd before Niklas Sule went studs up on Gnabry. Martinez couldn't help himself but take it one step further.
Aubameyang claps back
"Pierre-Emerick Aubameyang, who is playing brilliantly for Arsenal, probably gets a warm heart when he looks at his bank balance. But Wednesdays he is sad as he only looks at the Champions League on TV," Borussia Dortmund CEO Hans-Joachim Watzke said in a newspaper interview.
The next day, the Gabonese and Arsenal striker took his former employer to task on Twitter. While there are no winners in online spats, Aubameyang takes this round for calling Watzke a clown.
Barkley gets police escort over black cab chips row
Staying in England, Three Lions and Chelsea regular Ross Barkley was escorted to an ATM by two police officers on Merseyside after a late-night row saw the 25-year-old leave a drunken trail of chips in his wake.
Barkley was booted from a cab in his hometown of Liverpool after leaving a mountain of chips in the backseat, prompting the driver to call police and demand money for the damages. Not at all surprising that Barkley would fail to hit the target, even if it was his mouth and not a penalty.
Hazard chocolate
There are a lot of things the Belgians do right. Cycling's cobbled classics, frites with mayonnaise, waffles, and a wide variety of beers feature prominently, though chocolate might top the list.
A passion for cocoa and football was on full display with the reveal of a chocolate statue of Belgium international star Eden Hazard in conjunction with national team sponsor Cote d'Or. Next up: an effigy of oft-injured Vincent Kompany with legs fashioned from wafers.
Lights, camera, minimal action
Credit to Valencia teen Kang-in Lee for doing the absolute least when a young fan tried to get the Korean attacking midfielder's attention during some downtime at the Mestalla Stadium.
Ruben Sobrino: "Go over there, go over there. It's only one kid. not twenty people."
Kang-in Lee: "Are they recording me?"
Sobrino: "He's all alone."
Lee: "Yes, I'll go and tell him, 'one pic, one pic,' don't bother." (He says 'no me jodas' in Spanish, eliciting laughter.)"
Los Che kidnapping scheme
Sticking with Valencia, former club president Juan Bautista Soler was handed a two-year prison sentence last Tuesday by Spanish magistrates for attempting to kidnap his successor, Vicente Soriano.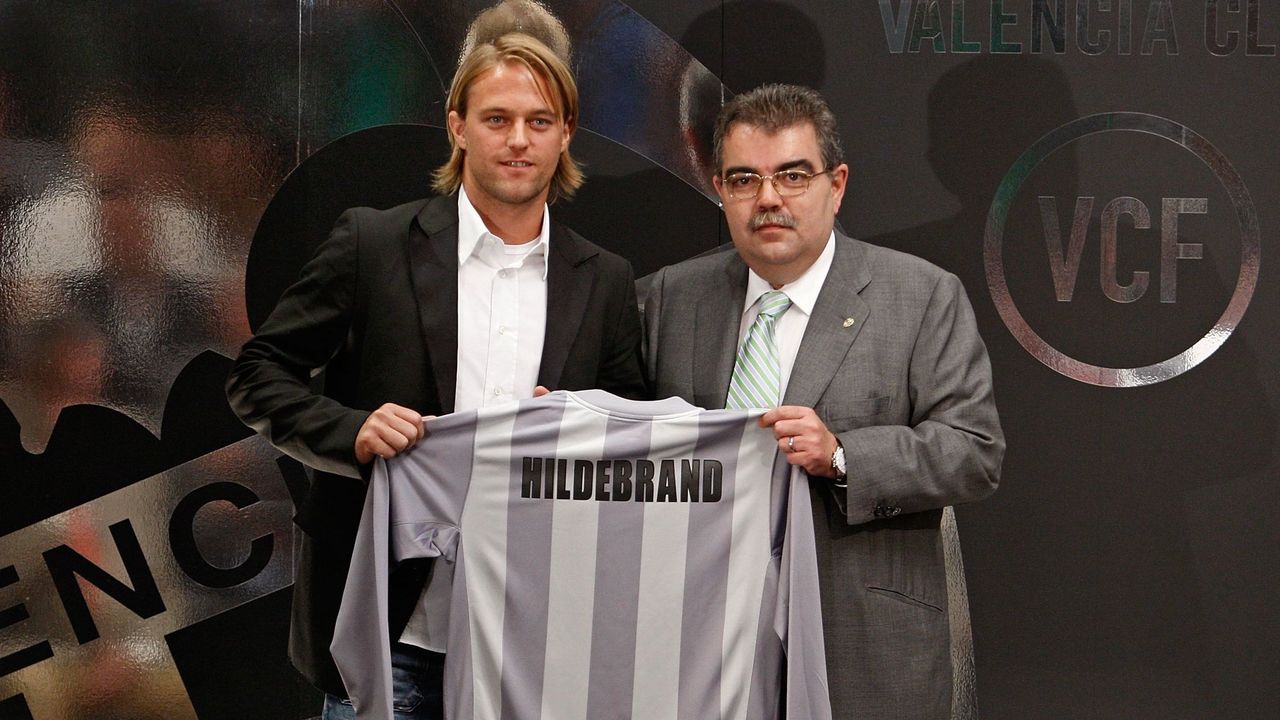 Um, what? Well, it turns out Soler, 63, was one of four accused and found guilty of attempting to abduct Soriano in March 2014 in hopes of forcing him to settle a debt regarding the acquisition of club shares.
Diaby Fadiga's time-consuming methods
Ligue 1 side Nice were ticked off and terminated the contract of France youth international Lamine Diaby Fadiga after the 18-year-old nicked teammate Kasper Dolberg's €70,000 watch from the club dressing room on Sept. 16.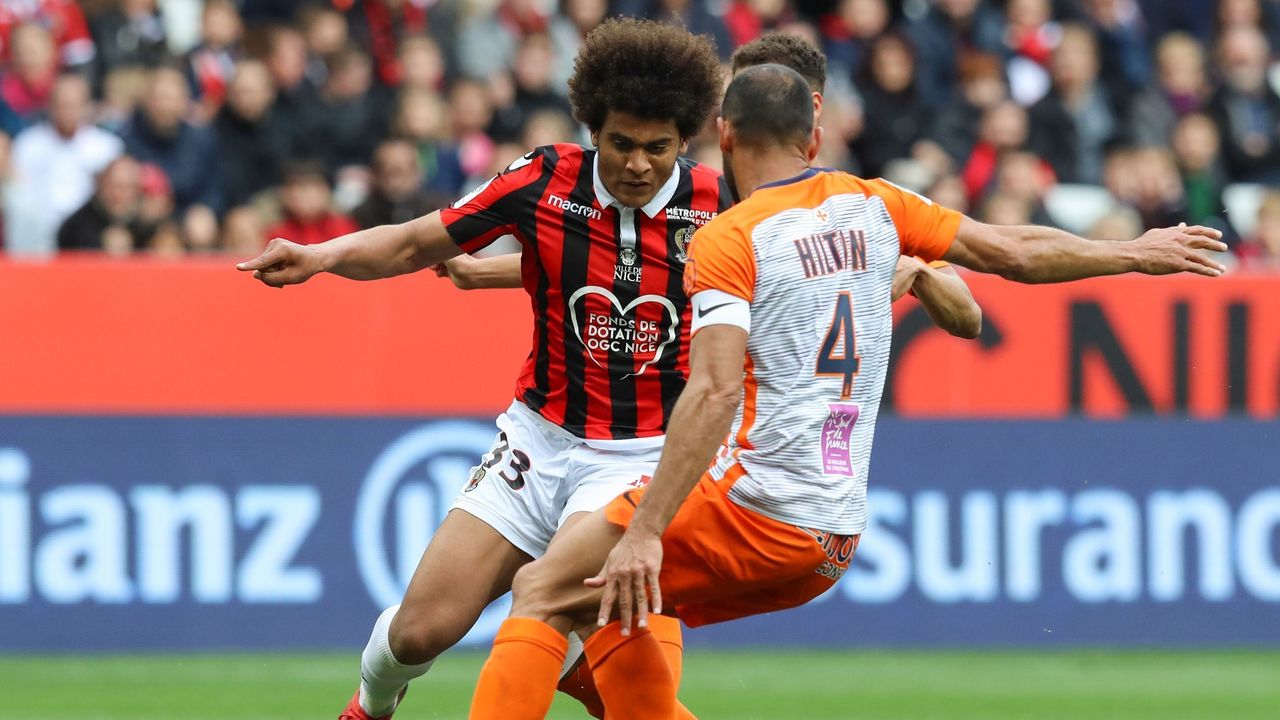 Diaby Fadiga, who would have had a lot of time on his hands had Paris FC not come calling, released a statement on Instagram claiming that he reacted daftly to Dolberg's instant success on the south coast. A tale as old as ...
Drones gone wild
A Europa League match between Luxembourg's Dudelange and Azerbaijani outfit Qarabag was suspended more than 15 minutes when a drone sporting a flag appeared above the pitch at the former's Stade Josy Barthel.
The flag represented the region of Nagorno-Karabakh, a landlocked separatist area within Azerbaijan that Armenia claims as its own stemming from a conflict between the two nations that kicked off in 1988. There are easier ways to delay a football match. For example, let Ross Barkley take a penalty.
Coach sacked over Thunberg insult
If you had teenage climate activist Greta Thunberg making headlines related to the youth setup of a fourth-tier Italian side on your Weird Week in Football bingo card, congrats.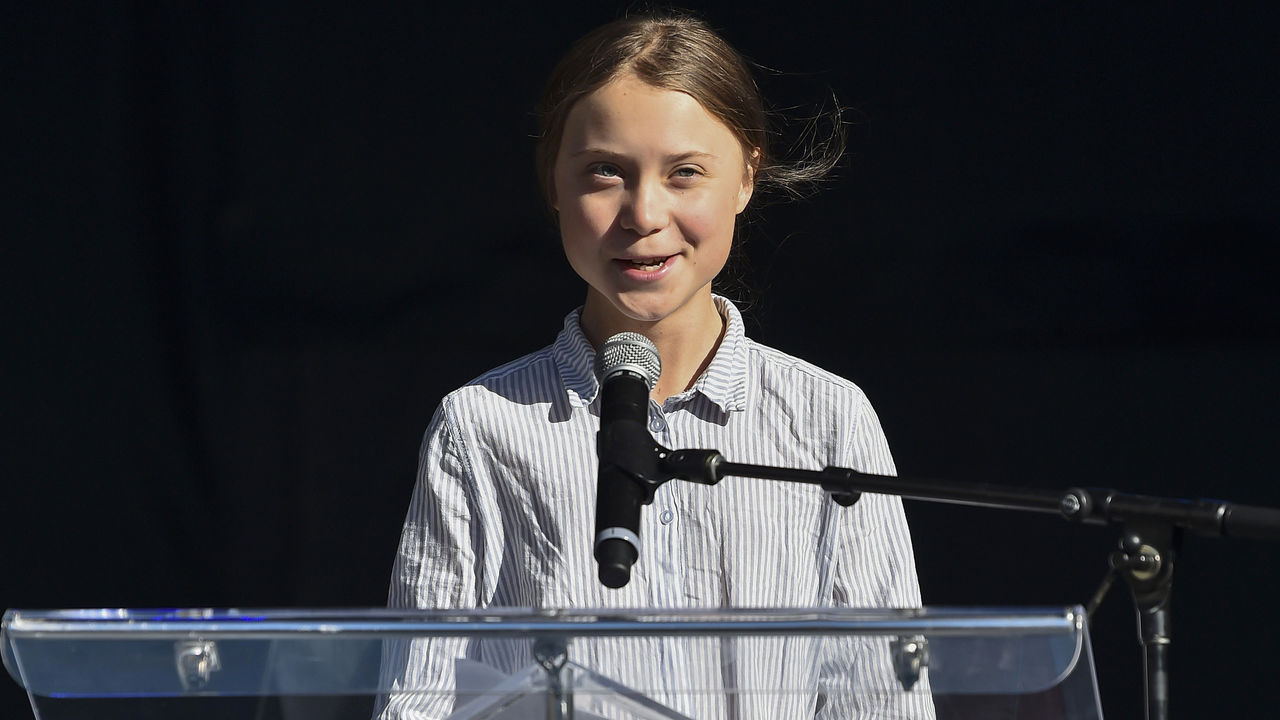 Grosseto youth coach Tommaso Casalini is either a climate-change denier or a hater of bold kids, because the Italian is out of work following a sacking stemming from a bizarre tirade on Facebook.
Perhaps this madness is best described by Casalini's apology: "I would like to publicly apologize to everyone, starting with Greta Thunberg, for the post I wrote on Facebook last week, containing the phrase: 'This whore! A 16-year-old can take a pounding, she's at the right age.'" Excuse me?
Dzyuba's tuba, and other instruments
Before we go, for your listening pleasure, the orchestra from Mikhailovskiy theatre performing the Champions League anthem live at the Zenit St. Petersburg-Benfica match.