3 forwards that represent the future of the NHL
Bill Wippert / National Hockey League / Getty
Presented by

There's no shortage of young talent in the NHL today, with a host of noteworthy prospects waiting in the wings, eager to make an impact in the world's premier hockey league.
While some come and go without ever living up to the hype, others arrive on the scene seemingly out of the blue to blow away the competition.
Few, however, can lay claim to representing the future of the NHL.
These three can confidently be penciled in for that distinction, with very little standing in the way along their respective paths to greatness.
Connor McDavid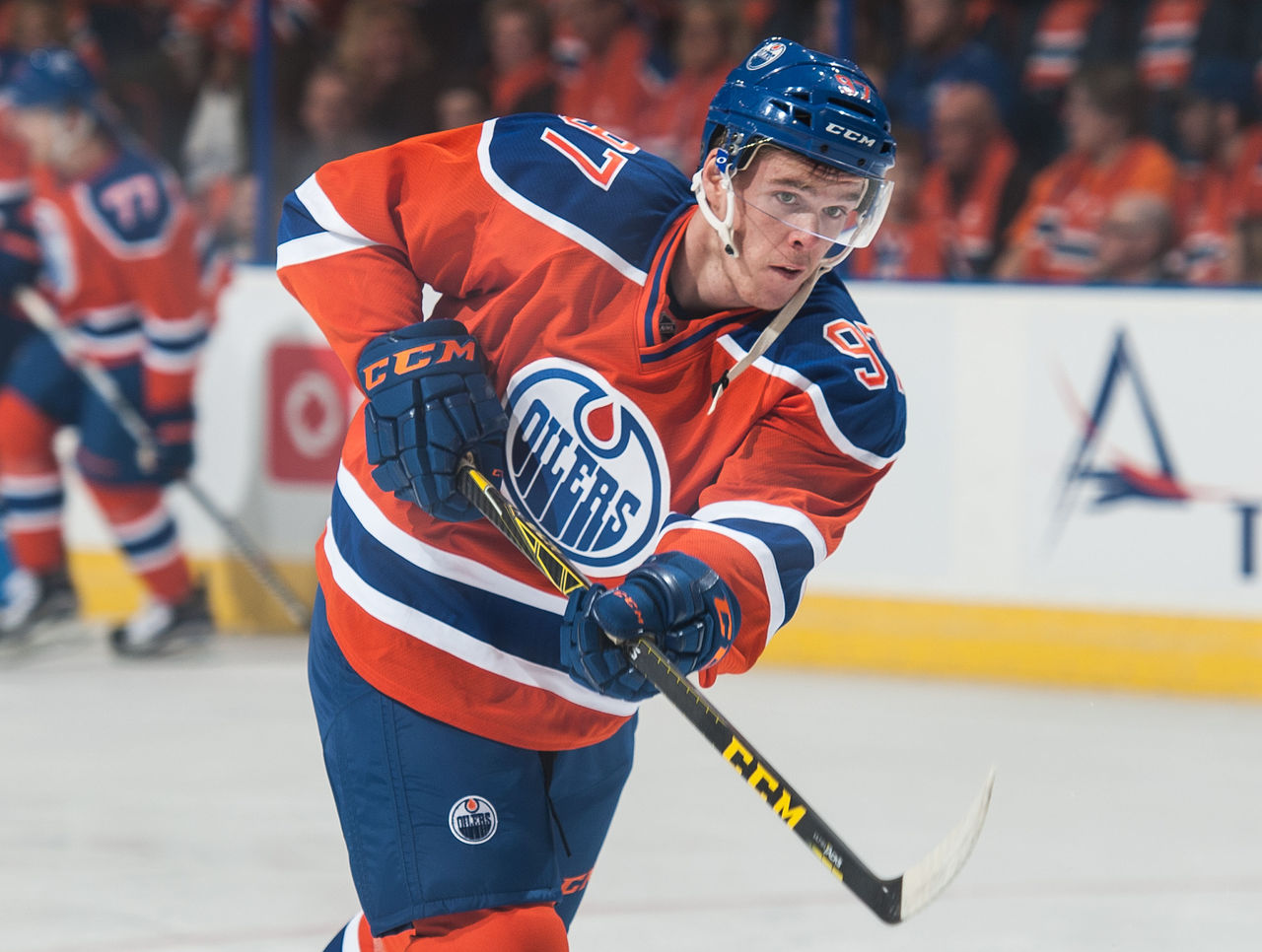 Remember him?
The 2015 first overall pick likely lost his shot at winning his first piece of NHL hardware when his rookie season was cut short by a broken clavicle, but 19-year-old Connor McDavid very much remains on track to be the face of the NHL for years to come.
His name was in the hockey lexicon years prior to falling into the hands of the Edmonton Oilers, especially while averaging 1.72 points per game as a member of the OHL's Erie Otters, and after leading Canada to World Juniors gold in 2015.
That he recorded 12 points in his first 13 games as a pro belies his true potential, as one gets the sense he was only warming up prior to falling prey to the shoulder injury.
When it's all said and done, it won't be Taylor Hall, Ryan Nugent-Hopkins, Nail Yakupov, Todd McLellan, Peter Chiarelli, or - dare we suggest it - Auston Matthews who finally leads the Oilers not only back to relevance but deep into the promised land.
No, it will be McDavid, the team's soon-to-be captain, and hockey's true next great one.
Jack Eichel
Even though Matthews' arrival is indeed looming on the horizon, thereby giving the hockey world its first U.S.-born player to be drafted first overall since Patrick Kane, the next American superstar is already in our midst, and in one of the NHL's most loyal and boisterous hockey markets to boot.
That would be Jack Eichel of the Buffalo Sabres, who, after a relatively slow start, rode a torrid pace into the All-Star break, and appears on the verge of truly breaking out.
Eichel recorded 20 points over the course of his past 18 games, proving to the fans of Buffalo - who continued to fill the arena over the course of the past two historically bad seasons - that he's no McDavid consolation prize.
Even at the tender age of 19, Eichel's passing and shooting abilities are matched by few, and he could well be the impetus behind the Sabres' first ever Cup victory, shifting the balance of power in the Eastern Conference and justifying Buffalo's standing as the league's hottest hockey market.
Aleksander Barkov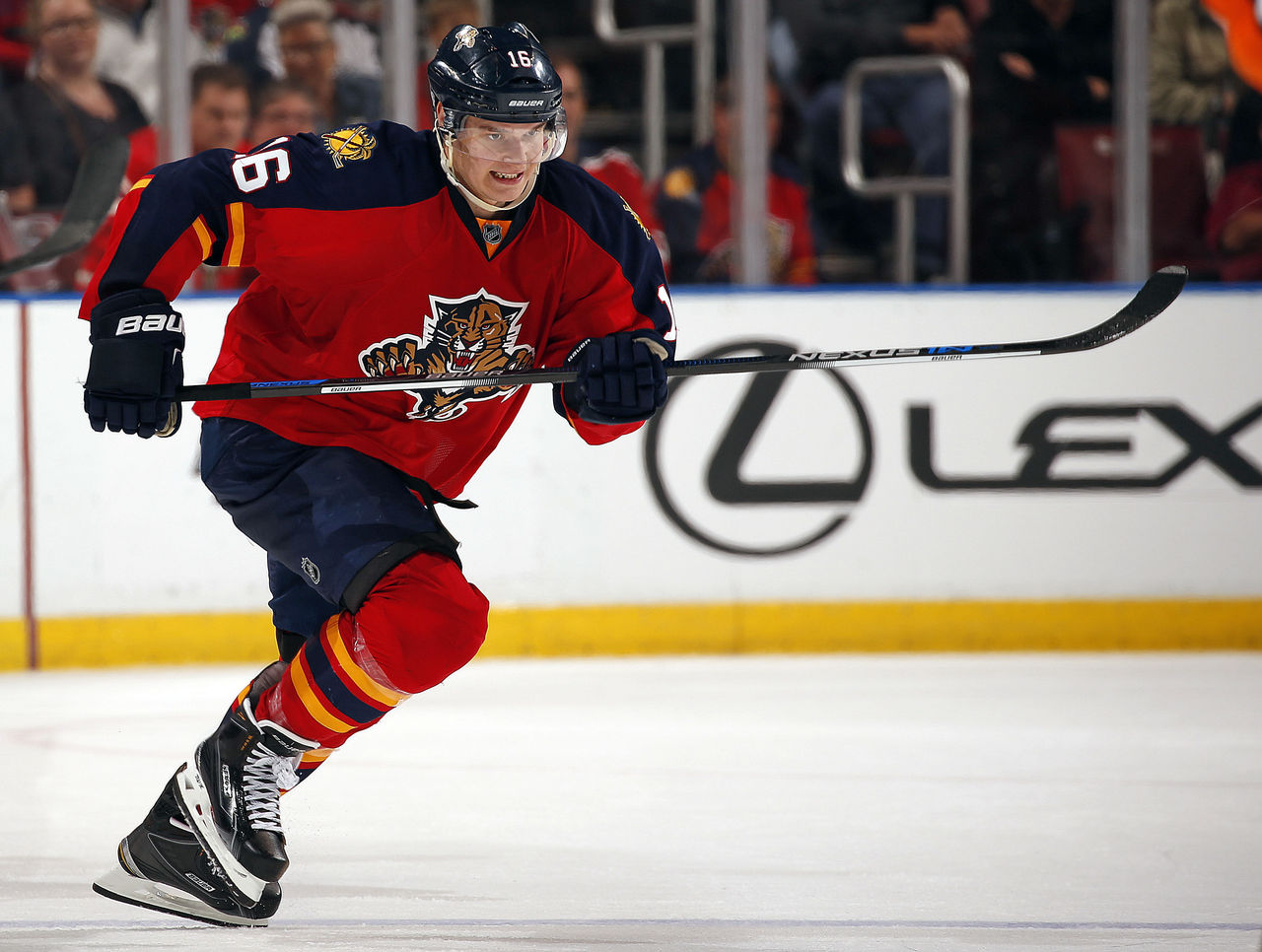 When the Florida Panthers signed 20-year-old Aleksander Barkov to a six-year, $34.5-million contract extension on Jan. 25, the early consensus was that the club was: a) paying for potential, and b) getting a steal.
That's because even though Barkov has recorded only 37 goals in his first 164 games, he - along with standout defenseman Aaron Ekblad - are clearly spearheading the progress of the first-place Panthers.
What makes Barkov special is his two-way game, which puts him in line to be a perennial Selke Trophy candidate in the vein of Patrice Bergeron, Jonathan Toews, and Anze Kopitar.
"I always compare Barkov to (Chicago Blackhawks winger) Marian Hossa, a great two-way player," Florida coach Gerard Gallant told the National Post. "Some nights (Barkov) will show us some unbelievable skill moves, and on nights when he's not as good offensively, he doesn't make any mistakes defensively. For a 20-year-old to be that big and strong and capable, it's incredible.
"You always look at kids as coaches and say, 'he's not that good defensively,' but not Barkie. Very, very seldom do I say he made a mistake in the defensive zone."
He may not be an offensive dynamo, but, if the trio of names is any indication, Barkov's the type of player that guides teams to championships, meaning the NHL spotlight may be shining bright on Florida in the not-too-distant future.
Comments
✕
3 forwards that represent the future of the NHL
  Got something to say? Leave a comment below!