Superlative awards for the 2021-22 NHL season
National Hockey League / Getty
With the Stanley Cup and individual awards handed out for the 2021-22 NHL season, all that's left to do before the offseason frenzy is hand out some imaginary hardware we completely made up.
Let's not waste any time.
Breakout player of the year 🏆
Nominees: Tage Thompson (Sabres), Jordan Kyrou (Blues), Jesper Bratt (Devils)
This award featured the deepest candidate pool of any on our list. Thompson entered the season with 18 goals through the first four years of his career, then scored 38 for a Buffalo team that made some much-needed positive strides. Meanwhile, Kyrou became the most dynamic offensive threat on a deep, veteran St. Louis squad and registered 75 points in 74 games, smashing his previous career high. Bratt wrote a similar story, leading New Jersey with 73 points this season after never topping more than 35 through five campaigns.
And the winner is: Thompson, by a hair. Again, all three of these players had fantastic seasons, but Thompson finishing in the top 20 in goals is something no one could have predicted. And let's be real, it's nice to see the Sabres get a win.
Best fit with new team 🏆
Nominees: Zach Hyman and Evander Kane (Oilers), Alex Tuch (Sabres), Michael Bunting (Maple Leafs)
Here we have a pair of ridiculed contracts in Edmonton that we lumped together, and two hometown kids excelling with the teams they grew up rooting for. Hyman and Kane were instrumental in the Oilers' late-season turnaround and playoffs. Tuch, the centerpiece of the Jack Eichel return, was dynamite for the Sabres once he was healthy enough to play. Lastly, Bunting seamlessly made his mark on Toronto's star-powered top line and earned himself a Calder Trophy nomination.
And the winner is: The Oilers' duo. Hyman's seven-year contract was labeled a future albatross, but Year 1 was a smashing success. The rugged winger netted a career-high 27 goals then added 11 more in the playoffs. Kane's arrival in Edmonton was criticized for entirely different reasons, but he showed he's still a highly effective power forward with 39 points in 43 games.
Worst fit with new team 🏆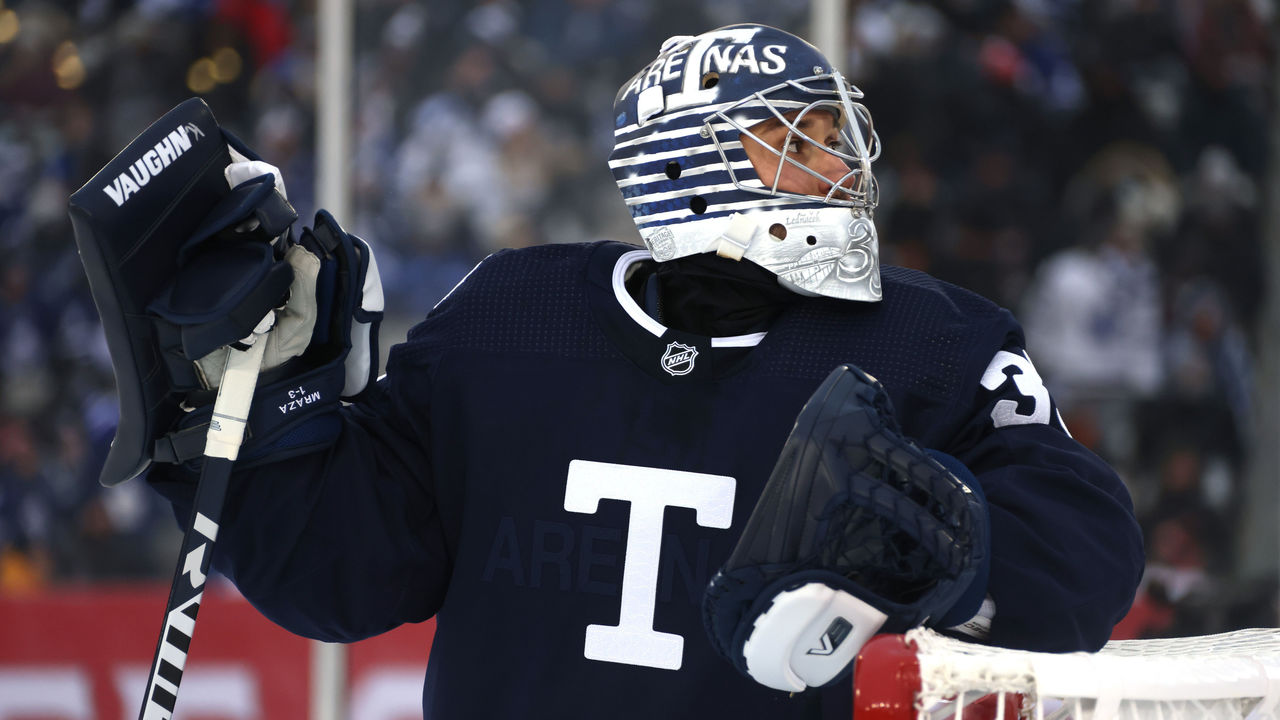 Nominees: Nick Ritchie and Petr Mrazek (Maple Leafs), Nick Foligno (Bruins)
While Kyle Dubas hit a home run with Bunting, he whiffed on offseason signings Ritchie and Mrazek. The former was dealt midseason after a completely ineffective tenure in Toronto, while the latter is widely considered to be on the outs one year into a three-year deal after his injury-plagued campaign. Our final nominee signed a two-year deal in Boston for a fresh start but continued to look like a shell of his former self with two goals in 64 games.
And the winner is: Mrazek. While Ritchie was also a poor fit, expectations were tempered for the big winger to begin with, and the Leafs were able to move on. Mrazek only played 20 games, posting a .888 save percentage and cratered his trade value. Toronto now has to work extra hard to find a solution in a critical offseason.
Best highlight 🏆
Nominees: Trevor Zegras' creativity, Auston Matthews snipes No. 60, Connor McDavid's solo effort vs. Rangers
Zegras' highlights this season had to be generalized since there were so many. He enters this category as a clear favorite, but the Hart Trophy winner's historic goal and McDavid's dazzling rush to burn New York were nothing to scoff at.
And the winner is: Zegras. Take your pick: the ally-oop pass, the Michigan goal, or the showcase at All-Star weekend. What the Ducks star was consistently able to pull off is terrific for the growth of the game and impressed everyone - except John Tortorella. Let's hope Zegras gets crafty against the Flyers next season.
Best contract year 🏆
Nominees: Nazem Kadri (Avalanche), Kevin FIala (Wild), Johnny Gaudreau (Flames)
This award goes to the player who did the best job securing a raise on their new contract this summer. Kadri topped his career high in points by 26, Fiala may have priced himself out of Minnesota as a restricted free agent after an 85-point campaign, and Gaudreau had an MVP-caliber season.
And the winner is: Gaudreau. All three of these players are going to break the bank this offseason, but Johnny Hockey has a legitimate case to become one of the highest-paid players in the sport after his 115-point showing. Soon to be 29, it's fair to say this is probably Gaudreau's last chance at a long-term contract. Whether it's with Calgary or the open market remains to be seen.
Player most likely to regress 🏆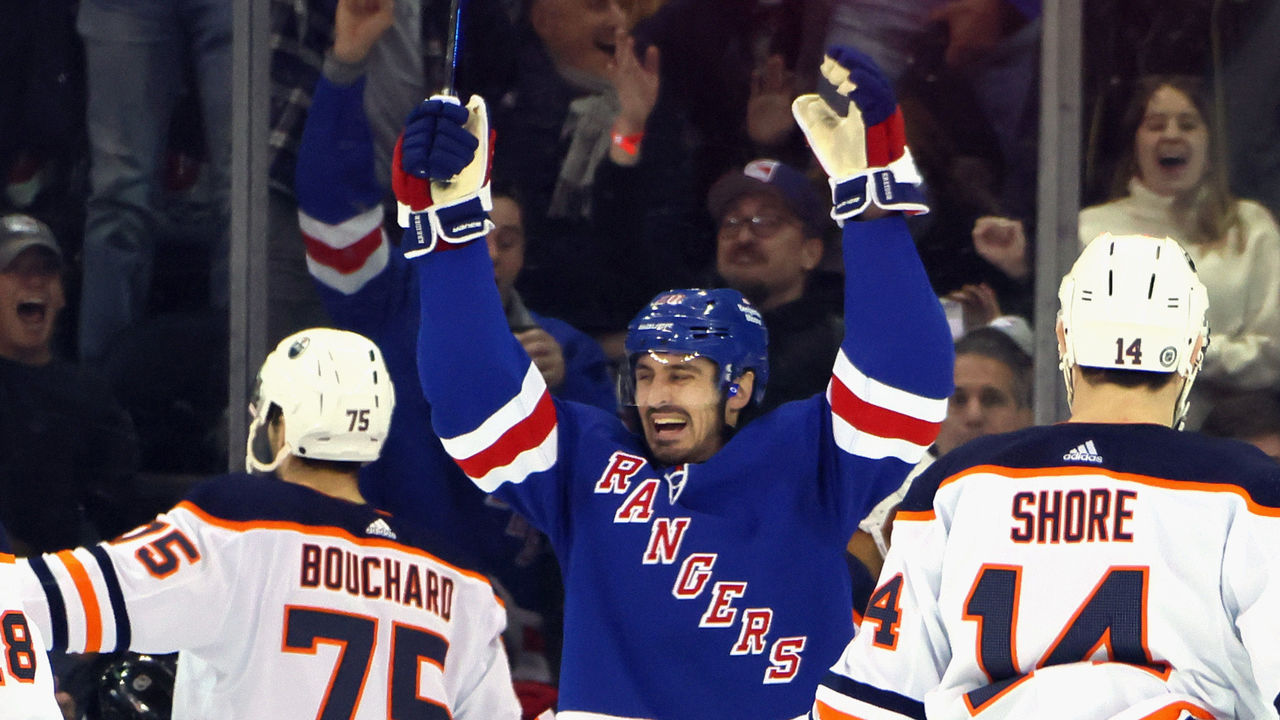 Nominees: Chris Kreider (Rangers), Troy Terry (Ducks), Kadri
This isn't the most prestigious award to be nominated for, but we have some slam-dunk candidates across the board. Kreider was third in the league in goals, Terry shot nearly 20% and potted 37 after never scoring more than seven in a single season, and Kadri erupted offensively at 31 years old. We're not saying it's impossible for these players to be as great next season, but we sure aren't considering it likely.
And the winner is: Kreider. If you placed a bet on the Rangers' bulldozer to score more than 50 goals this season, congrats on your early retirement. The 31-year-old had never even hit 30 tallies in his 10-year career before this season, then suddenly made a legitimate case for winning the "Rocket" Richard. Kreider is a top-six staple on a great offensive team, so he's going to keep putting up goals, but shooting 20.2% and converting 26 power-play markers again isn't something you should rely on.
Most disappointing team 🏆
Nominees: Vegas Golden Knights, New York Islanders, Seattle Kraken
Here we have a pair of teams that were expected to compete for a Stanley Cup and a highly anticipated expansion franchise that sputtered out of the gates.
And the winner is: Vegas, easily. The Golden Knights already had one of the most stacked rosters in the Western Conference before trading for Eichel. They proceeded to miss the playoffs. The aftermath led to Pete DeBoer getting fired, and a whole lot of pressure to deliver on expectations in 2022-23.
Biggest leap toward contention 🏆
Nominees: Sabres, Los Angeles Kings, Detroit Red Wings
Moving on from the disappointments, here we look at a group of rebuilding clubs that took notable steps forward this season.
And the winner is: Kings. The Sabres and Red Wings each put together solid runs of play at points this season and showcased their future pieces, but it's difficult to go against the one team in the group that qualified for the playoffs. Los Angeles battled key injuries all season yet made the dance - albeit via the weakest division in hockey - and took the Oilers to seven games. Todd McLellan's crew plays fast and is littered with young talent and cap space. Watch out for the Kings.
Quick hits
Like the Art Ross or "Rocket" Richard, some regular NHL awards are given to leaders of certain statistical categories. We're going to follow suit.
Green Jacket Award 🏆
Given to the player whose plus-minus would win any golf tournament.
And the winner is: Keith Yandle, Flyers. The lovable blue-liner, who set a new Ironman record this season, was also a minus-47 in 77 appearances. He beat the field by 10.
Cy Young Award 🏆
Given to the player whose goal-assist ratio most resembles an ace pitcher's win-loss record.
And the winner is: Yakov Trenin, Predators. Among all regularly deployed Nashville forwards, Trenin ranked fifth with 17 goals and last with seven assists, only three of which being primary. Not a player you want on your line if you're looking to bust out of a slump.
Comments
✕
Superlative awards for the 2021-22 NHL season
  Got something to say? Leave a comment below!