Buy, sell, or sit? Choosing deadline directions for fringe playoff teams
From a playoff race perspective, the Eastern Conference is boring.
The top eight teams are practically locked into playoff spots and should be buyers in the lead-up to the March 21 trade deadline, while the bottom eight clubs should be selling off expiring assets.
The Western Conference is much more fascinating. There's a cluster of teams at the top (Colorado, Calgary, St. Louis, Minnesota) that are obvious buyers destined for the postseason, while other clubs near the bottom (Arizona, Seattle, Chicago, San Jose) are clearly in a rebuild or retool phase.
The remaining eight teams, however, are all jockeying for five playoff spots. Below, we dive into whether these fringe playoff teams should buy, sell, or sit ahead of the deadline.
Anaheim Ducks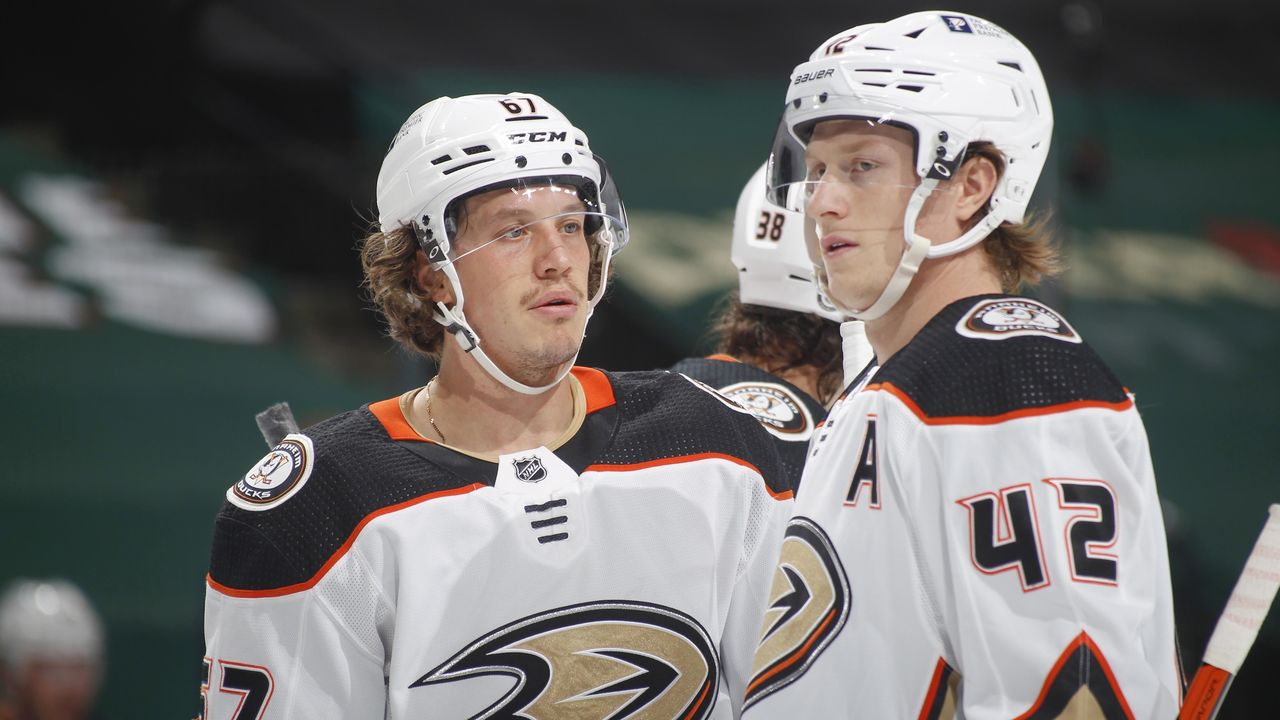 Standings: 6th in Pacific (Out of playoffs by 4 points)
Playoff chances: 3.6%
The Ducks got off to a red-hot start this season, but it always felt too good to be true. John Gibson was playing out of his mind, covering up the team's suspect underlying metrics. Even with impressive play from youngsters Troy Terry, Trevor Zegras, and Jamie Drysdale, Anaheim felt like pretenders.
That has proven to be the case. The Ducks are under .500 since Jan. 1, looking more and more like a team that's at least a year or two away from serious contention. This isn't their time to go for it.
New general manager Pat Verbeek is in a prime position to put his fingerprints on the team and help move along the rebuild. Pending unrestricted free agents Hampus Lindholm, Josh Manson, and Rickard Rakell will all be highly coveted at the deadline. Verbeek knows he can't let any of them walk and should trade all three. If he wants to keep one of them, Lindholm would make the most sense, though the defenseman's extension won't be cheap.
With the assets Verbeek receives for his main trade chips, the Ducks will be set up nicely this offseason. They'll have a stocked farm system and draft pick cupboard, an impressive young core, and ample cap space to make additions.
Verdict: Sell
Dallas Stars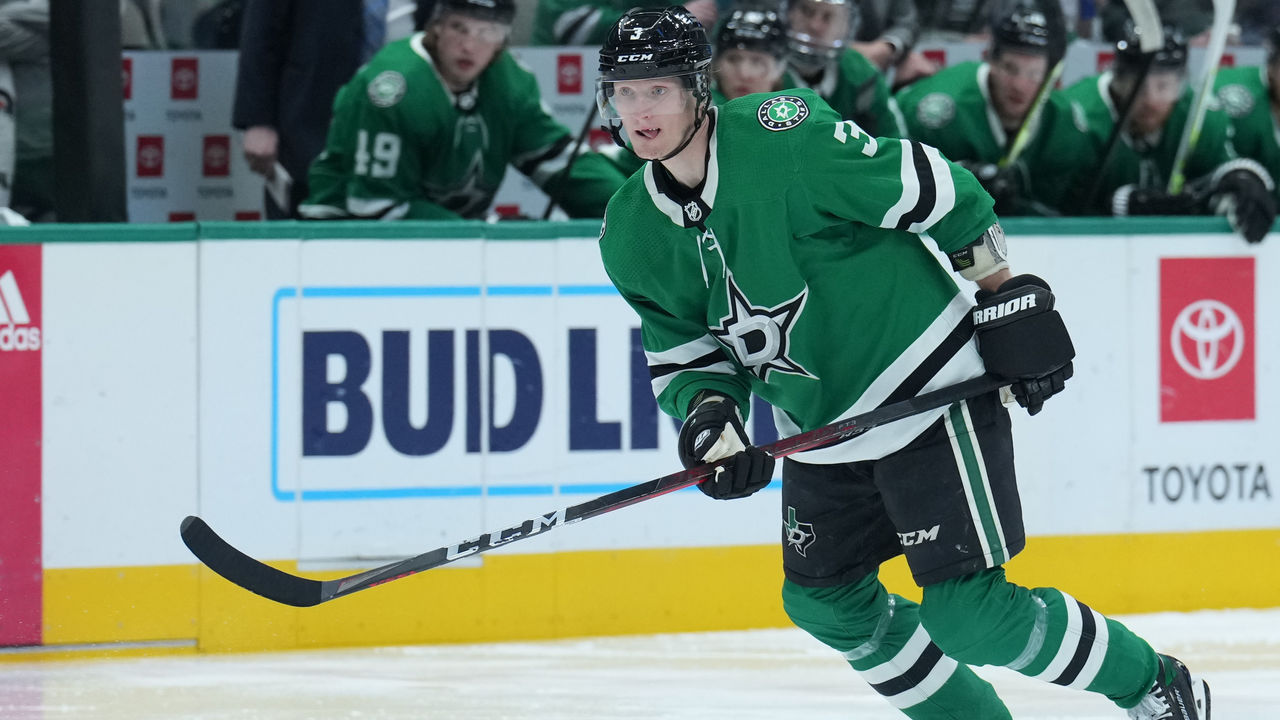 Standings: 5th in Central (In playoffs by 1 point)
Playoff chances: 54.4%
Making the postseason is a priority for the Stars. And after going 7-2-1 in their last 10 games - largely thanks to a goal-scoring spree from sophomore Jason Robertson - the club is narrowly on the right side of the playoff cutline.
This dynamic, mixed with the news Thursday of No. 1 defenseman Miro Heiskanen being sidelined indefinitely with mononucleosis, puts Dallas management in a precarious position ahead of the deadline.
Blue-liner John Klingberg, who requested a trade earlier this season, is a pending UFA having a substandard year. Forward Joe Pavelski has an expiring contract, too, though the club wants to re-sign the ageless wonder, so he's not going anywhere. Goalie Braden Holtby and forward Alexander Radulov - the Stars' other potential rentals - could conceivably be shipped out of town.
Stars GM Jim Nill could say screw it and hold onto all four players because he thinks they can help his team win playoff games. Or he could flip Klingberg, Holtby, and Radulov for picks and/or prospects while holding onto Pavelski.
Or Nill could settle for something in between Option A and Option B by pursuing a few so-called hockey trades, where the seller is also a buyer because they're acquiring NHLers in exchange for their own. This would help the Stars finish 2021-22 strong and refresh the roster for future seasons.
Option C appears to be the most likely - and best - approach for Dallas.
Verdict: Sell ... and buy?
Edmonton Oilers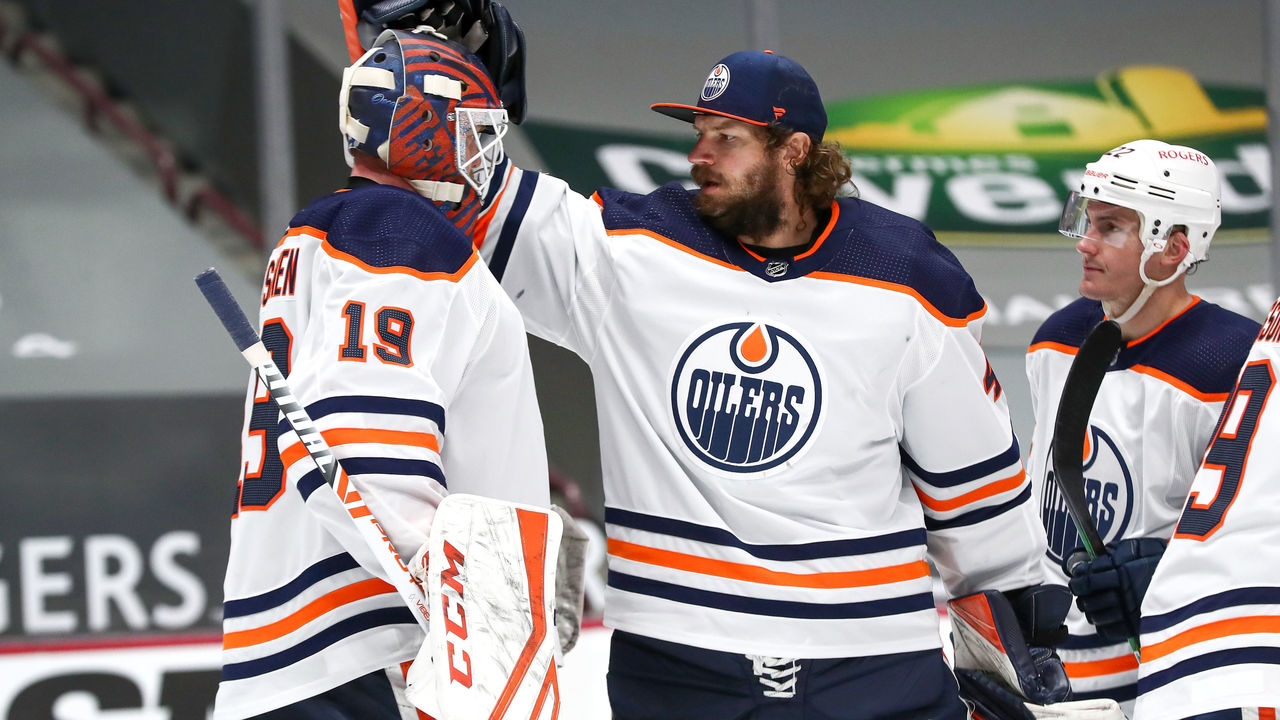 Standings: 4th in Pacific (Out of playoffs by 1 point)
Playoff chances: 64.5%
Missing the playoffs in the prime of Connor McDavid and Leon Draisaitl's careers would be catastrophic for the Oilers. Such a result might even cost GM Ken Holland his job, and he probably knows it. Holland needs to address some of the holes on his roster - and fast.
The biggest need is between the pipes. As expected, the duo of Mikko Koskinen and Mike Smith has been shaky all season. Holland should be inquiring about Marc-Andre Fleury, Semyon Varlamov, Holtby, and just about every other goalie that would represent an upgrade.
The Oilers could stand to add a steady veteran on the left side of their blue line, too. Lindholm or Mark Giordano would make sense, but they won't come cheap. Calvin de Haan or Brett Kulak could be among the savvier value additions.
Verdict: Buy
Los Angeles Kings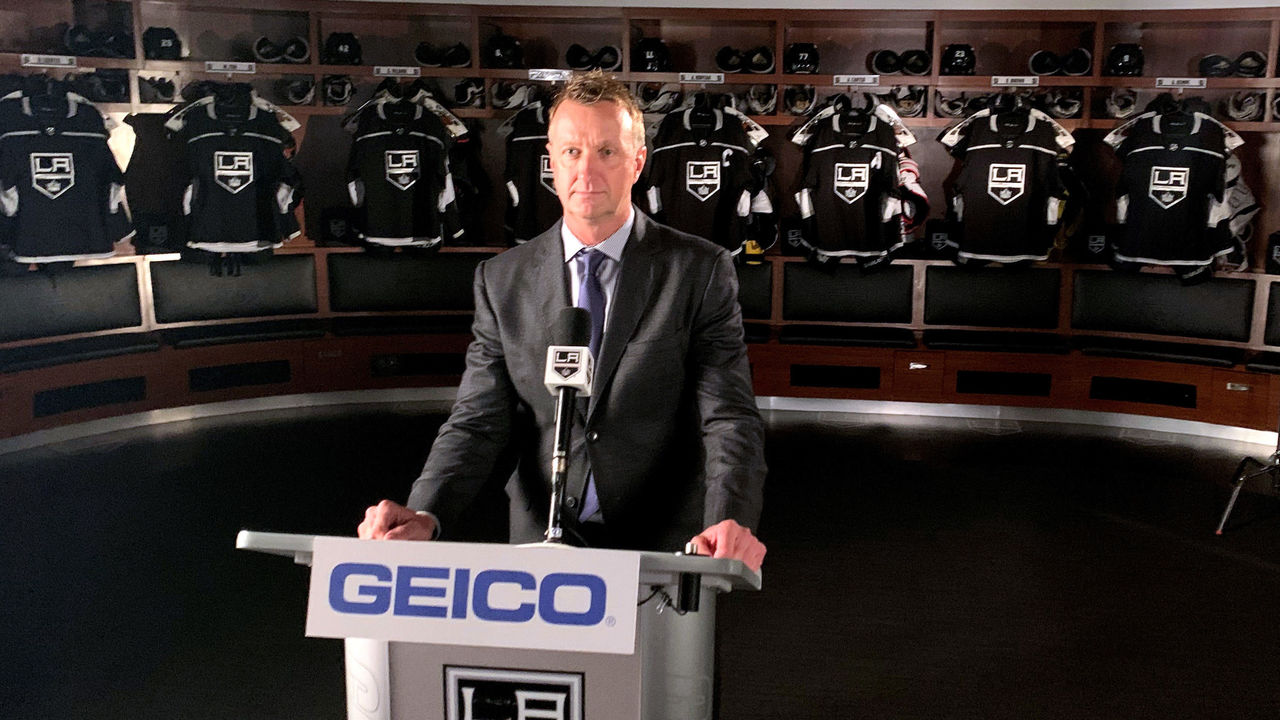 Standings: 2nd in Pacific (In playoffs by 6 points)
Playoff chances: 96.2%
Let's face it, L.A. is playing with house money right now.
It would take a significant fall from grace for the Kings to miss the playoffs - even though parts of the roster around veterans Anze Kopitar and Drew Doughty are still under construction. They're slightly ahead of schedule. Meanwhile, since the Kings draft and develop so well, GM Rob Blake has plenty of tradable assets.
Put another way, there's no reason why L.A. should do anything drastic over the next week. Yet, if there's a deal on the table that can help expedite the Kings' timeline back to contention, why not pull the trigger? Plucking Jakob Chychrun out of Arizona would certainly qualify as one such power move.
The GM that ultimately acquires Chychrun - the versatile defenseman who's under contract through 2024-25 at a palatable $4.6-million AAV - will need to send the Coyotes a hefty package of picks and prospects. Blake can do that.
Verdict: Buy
Nashville Predators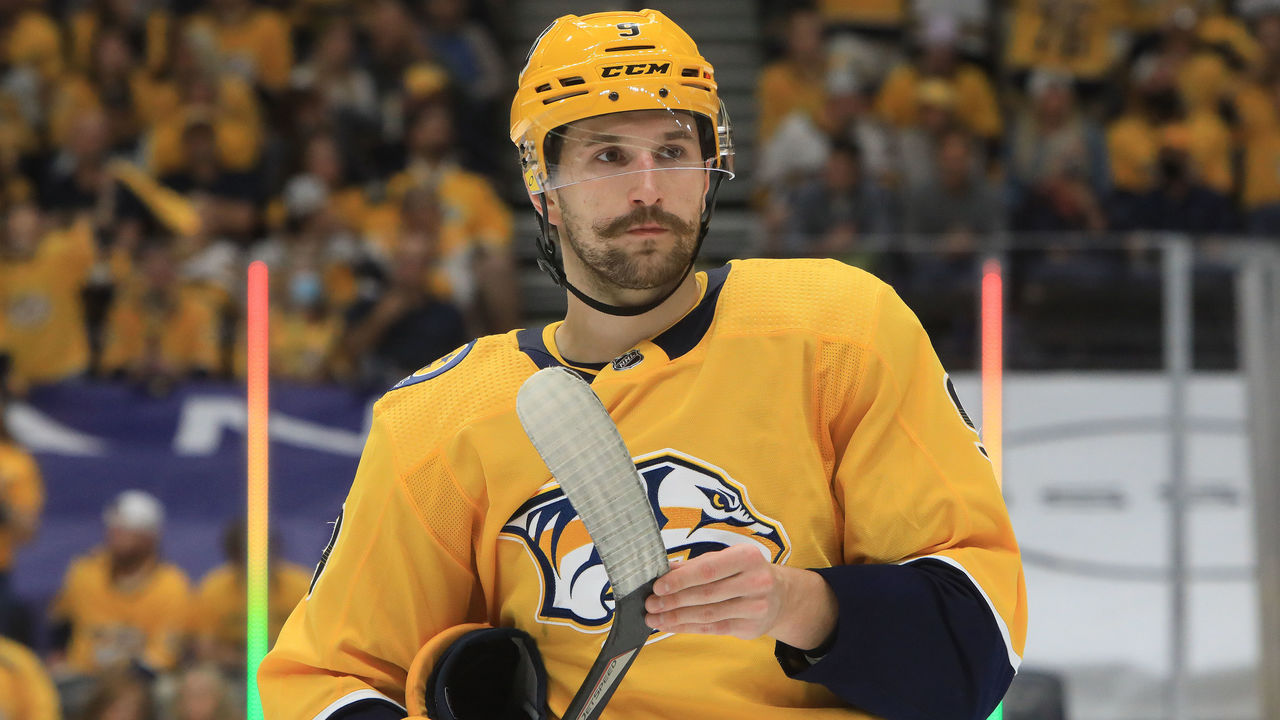 Standings: 4th in Central (In playoffs by 4 points)
Playoff chances: 65.7%
The Predators are in an odd spot. They traded away veteran stalwarts Ryan Ellis and Viktor Arvidsson for futures this past offseason as part of what appears to be a retool on the fly. Yet they remain on track for their eighth straight postseason berth.
The biggest question revolves around pending UFA Filip Forsberg. General manager David Poile said he isn't trying to trade the 27-year-old sniper, but it would also be uncharacteristic of the executive to let a player of Forsberg's caliber walk for free. An extension seems most likely there.
The Preds could be surprise buyers, mainly because they have a veteran core and more than $10 million in cap space. Although anything is possible, that doesn't seem like Poile's approach right now - especially since his club isn't locked into a playoff spot.
Verdict: Extend Forsberg and sit
Vancouver Canucks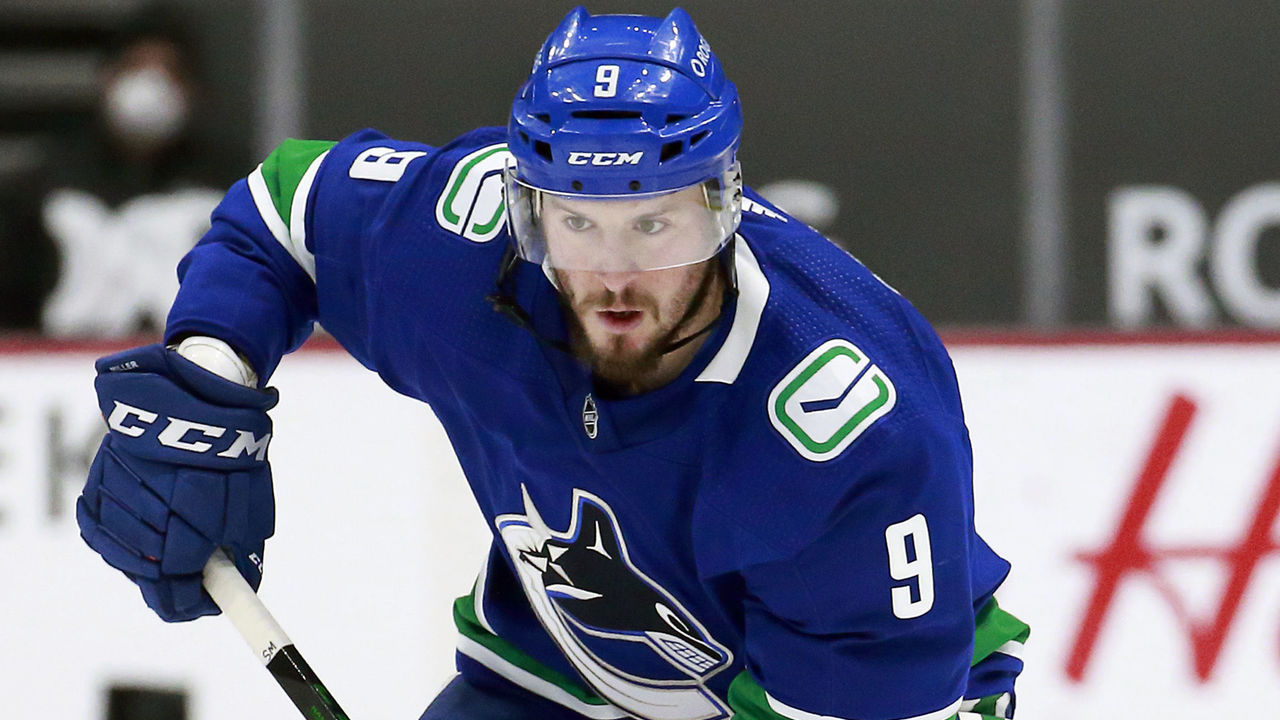 Standings: 5th in Pacific (Out of playoffs by 3 points)
Playoff chances: 32.3%
Former GM Jim Benning's downfall was his willingness to make the playoffs at the expense of building a sustainable winner. The Canucks' new group of decision-makers, headed by Jim Rutherford, won't go down the same path.
Vancouver is far more likely to miss the postseason and seems primed to sell ahead of the deadline. That said, rival teams will have a huge influence on exactly how deep the Canucks cut into their NHL roster.
Sure, pending UFAs like Tyler Motte, Alex Chiasson, and Jaroslav Halak are probably on their way out. But the real juice is a trio of high-end forwards under team control: Brock Boeser, a pending restricted free agent; Conor Garland, who's locked up at a reasonable cap hit through 2025-26; and J.T. Miller, whose team-friendly deal expires after next season.
If there are enticing offers on the table for Garland, Boeser, and/or Miller, perhaps the Canucks become major sellers, making a splash or two. If not, it doesn't hurt to wait until the offseason to reassess the market for all three.
Verdict: Sell
Vegas Golden Knights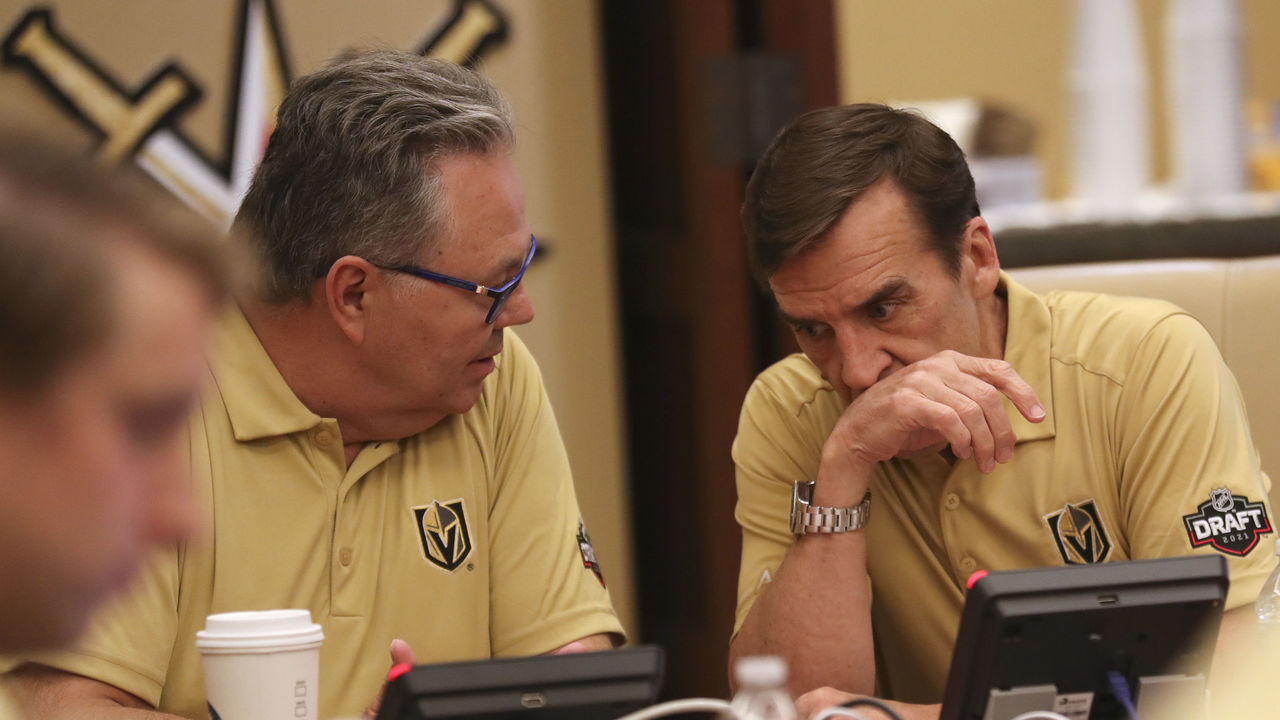 Standings: 3rd in Pacific (In playoffs by 2 points)
Playoff chances: 80.4%
Vegas' deadline plans hinge on the health of captain Mark Stone and defenseman Alec Martinez. Both players are currently on LTIR, and if they stay there throughout the remainder of the regular season, the Golden Knights will have roughly $7 million in cap space for the deadline. That alone could make them major players.
If Stone and Martinez are activated before the end of the season, though, the Golden Knights will need to shed salary. That could force them to trade either Evgenii Dadonov or pending UFA Reilly Smith.
So, theoretically, the Golden Knights could be buyers or sellers. Standing pat appears to be the most plausible scenario, though.
Yes, it seems unlikely either Stone or Martinez are activated before the end of the season, but Vegas doesn't have a ton of trade ammo. The Knights have already traded away their 2022 first-round pick, and their prospect pool lacks depth. They could add a low-end defenseman for a mid-to-late-round pick, but don't expect a major splash - despite management's aggressive track record.
Verdict: Sit
Winnipeg Jets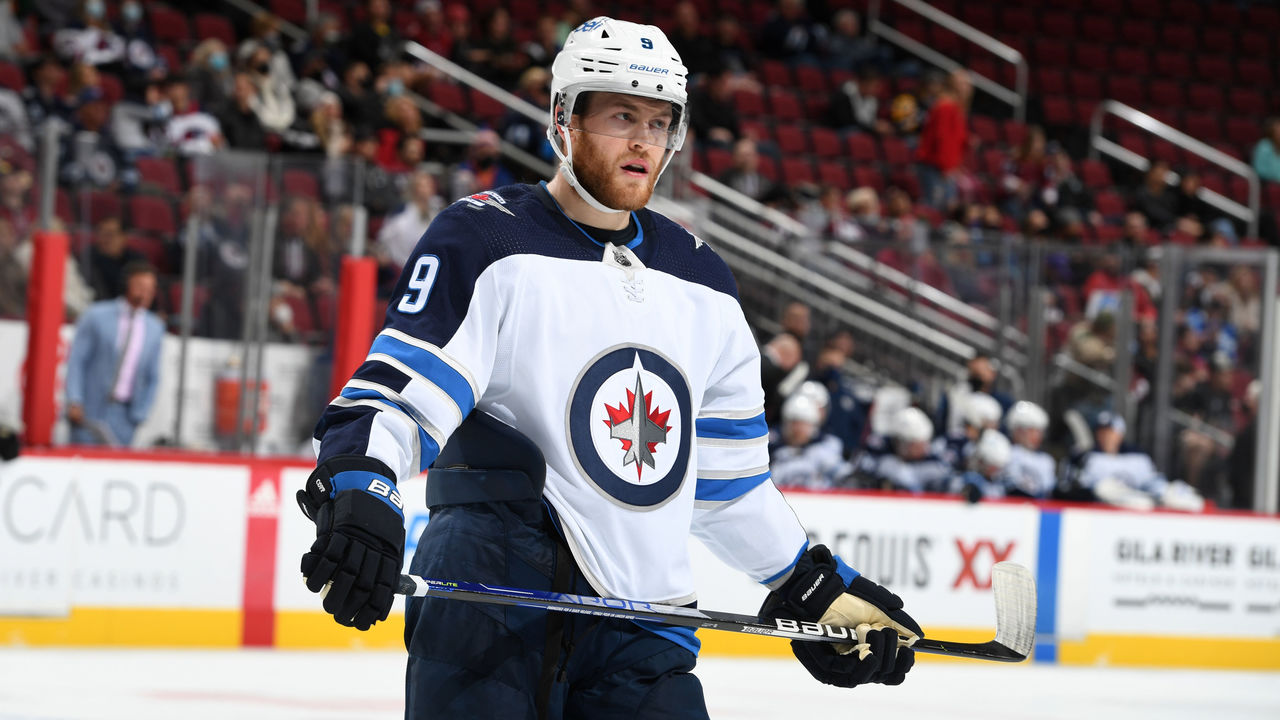 Standings: 6th in Central (Out of playoffs by 5 points)
Playoff chances: 5.0%
It's getting close to job survival time for GM Kevin Cheveldayoff, the Jets' top hockey executive since 2011. The core he has assembled and trotted out for a handful of years simply isn't good enough to win a Stanley Cup, and missing the playoffs this year, which is probable, will only underline that fact.
Cheveldayoff's best trade chips are forwards Andrew Copp and Paul Stastny. Both veterans could definitely help a contender down the stretch and into the playoffs, but neither will command an overly impressive return package.
Some fans are hoping the GM pulls off a more significant trade - say, shipping out top center and longtime core member Mark Scheifele - but transactions involving star players with term tend to be better suited for the offseason.
Verdict: Sell
(Playoffs chances source: MoneyPuck)
Comments
✕
Buy, sell, or sit? Choosing deadline directions for fringe playoff teams
  Got something to say? Leave a comment below!