Early-season temperature check: Which team trends are for real?
Rich Lam / Getty Images Sport / Getty
It's an age-old question in hockey: At which point in the season should we start believing what we're seeing? The answer is usually somewhere between the quarter-way point in mid-November and the halfway mark in late January.
In this truncated season, well ... we might as well cut to the chase. It's Feb. 6, three-and-a-half weeks into a campaign dominated by uncertainty, and we've identified five team trends to take a temperature check on.
Note: Stats are as of Saturday morning.
Real or Mirage: Canadiens' torrid start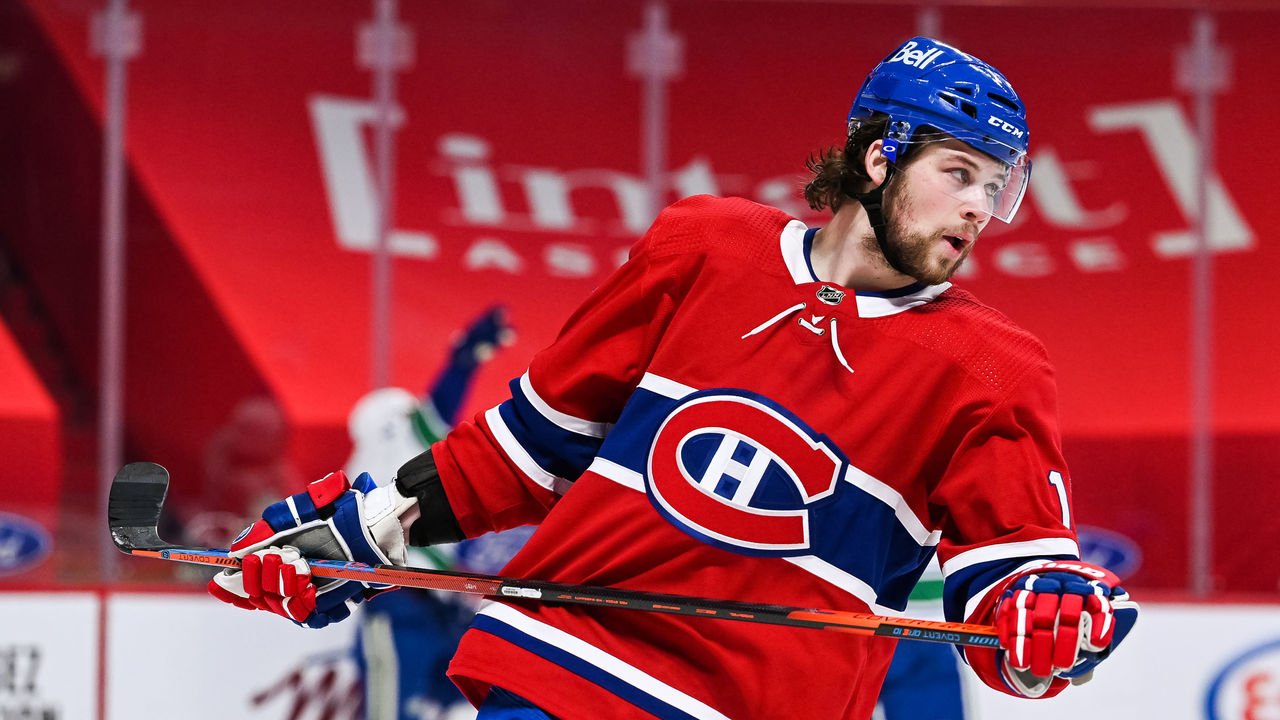 Montreal sits second in the North Division with a 7-2-2 record, largely due to the league's best offense (4.18 goals per game).
Matisz: Real. It can be tempting to look for holes in teams fast out of the gate. Doing that with Montreal is overthinking it, though, since both the eye test and underlying numbers suggest the Canadiens are not only in a groove but also a well-built team primed to sustain this early run of success.
Over the past few years, the knock on the Habs has been their inability to capitalize on scoring opportunities. Offseason moves appear to have fixed the issue, with Tyler Toffoli and Josh Anderson blitzing the NHL for a combined 16 goals. Three others among the club's versatile forward group - Brendan Gallagher, Nick Suzuki, and Tomas Tatar - have pitched in at least three goals.
That said, pucks won't bounce their way forever. A key player will get hurt. There's always the chance a COVID-19 outbreak derails momentum. There will be a detour of some kind here, but the Canadiens have given us no reason to doubt them thus far, so I'm keeping my seat on the bandwagon.
Wegman: Real. The hot start is no fluke. The Canadiens are one of the league's deepest teams and boast the NHL's second-best expected-goals-for percentage at five-on-five. This club will, at worst, finish second in the North Division behind the Toronto Maple Leafs. They have a genuine chance at a deep playoff run.
However, I think their wins will come in a different fashion as the season progresses. Their offense will come down to earth and finish outside the top five. But to offset that regression, Carey Price, who owns a .899 save percentage, will play better.
Real or Mirage: Bruins can contend with current blue line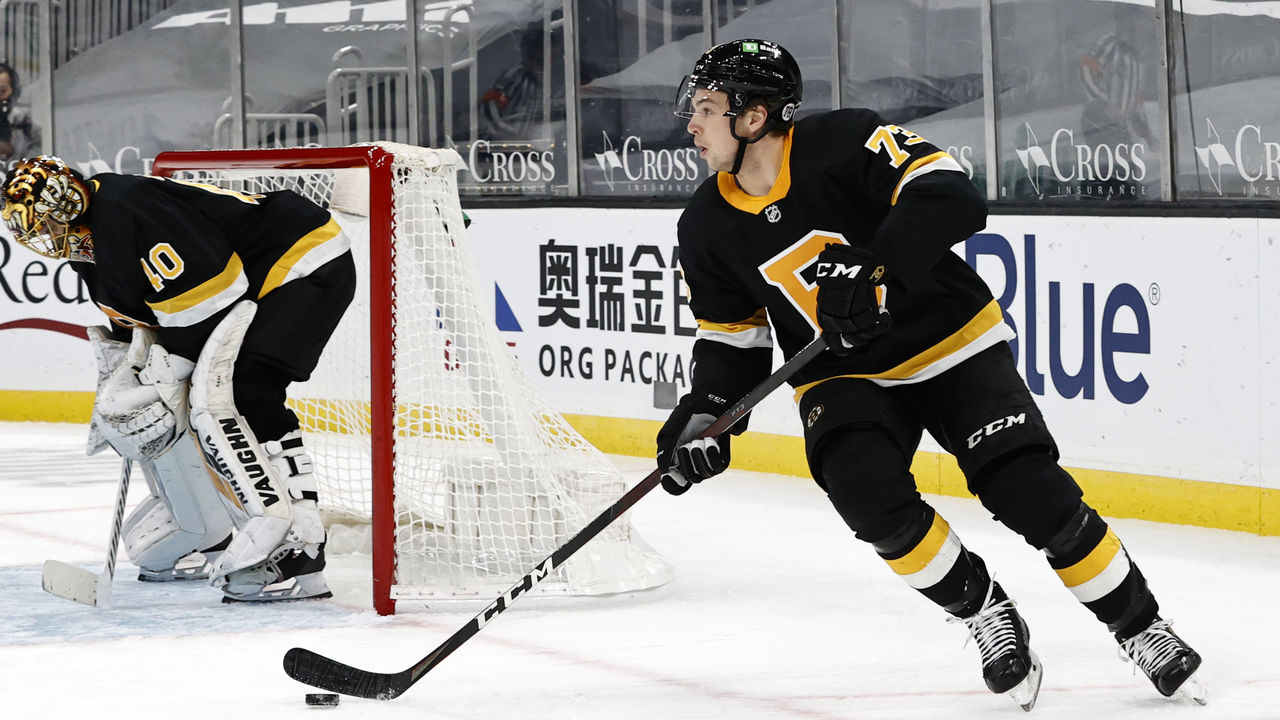 Boston lost Torey Krug and Zdeno Chara in the offseason and chose to replace them internally, yet the team hasn't missed a beat, sitting third in the league in points percentage at 8-1-2.
Wegman: Mirage. Internally replacing two franchise pillars on defense is mightily impressive - especially considering Matt Grzelcyk has missed six games - but I'm not fully sold.
Charlie McAvoy is a workhorse and will garner Norris Trophy consideration. But behind him is a group of unheralded names playing even minutes (besides McAvoy, no D-man averages more than 19:54 or less than 17:08). Boston's player development staff deserves credit for the progress of Jeremy Lauzon, Jakub Zboril, and others.
However, the Bruins need to add one more defenseman on the left side if they're to take another run at the Stanley Cup while Patrice Bergeron and Brad Marchand are still elite. Come playoff time, the current group's lack of experience could get exposed. Ryan Murray makes lots of sense should the Devils choose to be sellers.
Matisz: Real. Admittedly, this topic is the trickiest of the bunch because Krug and Chara's departures hung over this team like a dark cloud coming out of the offseason. The left side of Boston's blue line was suddenly Grzelcyk and … who? This couldn't possibly end well, could it?
The early returns are positive. And it's not just the goaltending tandem of Tuukka Rask and Jaroslav Halak that's keeping pucks out of the net. At even strength, Bruins skaters are suppressing shots better than any squad in the NHL. They've shown that a team-wide commitment to defense works.
It's hard to divvy up the credit for this development as the impact of a Norris-caliber season from McAvoy can't be ignored, nor can the contributions from the squad's many two-way forwards. And hey, that left side is doing alright.
Put another way, it doesn't matter if Boston's blue line is filled with difference-makers. At the very least, it's competent, and the rest of the team is capable of compensating. Absolutely, the B's can contend with this defense corps.
Real or Mirage: Canucks' regression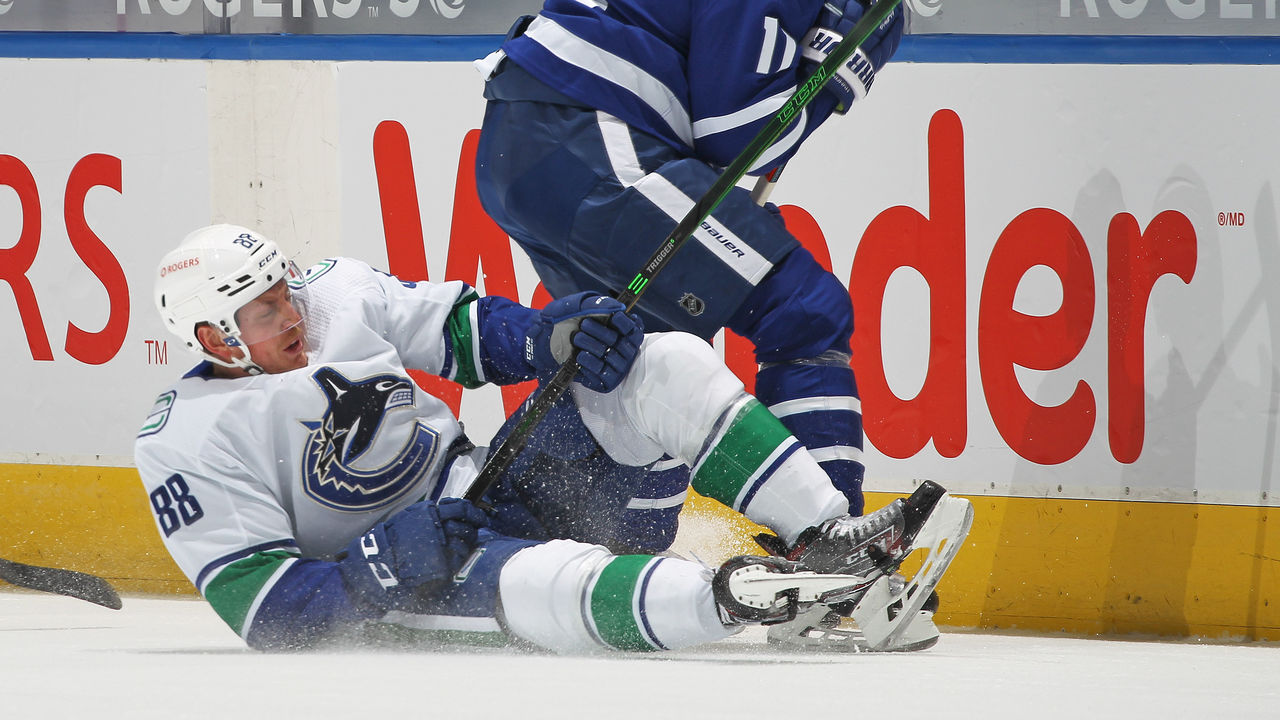 After a strong postseason showing in the summer, Vancouver owns the fourth-worst points percentage in the NHL and the league's second-worst defense (3.93 goals-against per game).
Matisz: Real. And this is no false alarm. It's time to panic in Vancouver.
Already 25% into their schedule, the Canucks look discombobulated, listless. They're a tire fire defensively, J.T. Miller is a shell of his 2019-20 self, and youngsters Quinn Hughes and Elias Pettersson - while still exceptional players - have failed to level-up in the early stages of their second and third seasons.
That last note is crucial because it winks at how last season's playoff run inflated expectations for this group and its stars. Hughes and Pettersson already shoulder a massive load for the Canucks. How much more can they be reasonably expected to do, especially with goalie Jacob Markstrom gone?
On the bright side, rookie forward Nils Hoglander is a hell of a player.
Wegman: Real. It's easy to see how much Markstrom masked Vancouver's defensive issues a year ago. The loss of steady blue-liner Chris Tanev has hurt, too. The Canucks own the league's worst expected goals-against per 60 minutes at five-on-five this season. They finished fifth-worst a year ago.
While this start may cost head coach Travis Green his job, general manager Jim Benning is responsible for this mess. If it weren't for the egregious contracts he gave to Loui Eriksson, Brandon Sutter, Jay Beagle, and Antoine Roussel (those four players combine for over $16 million), the Canucks would've been able to support their star-studded core properly.
Real or Mirage: Devils' huge defensive improvement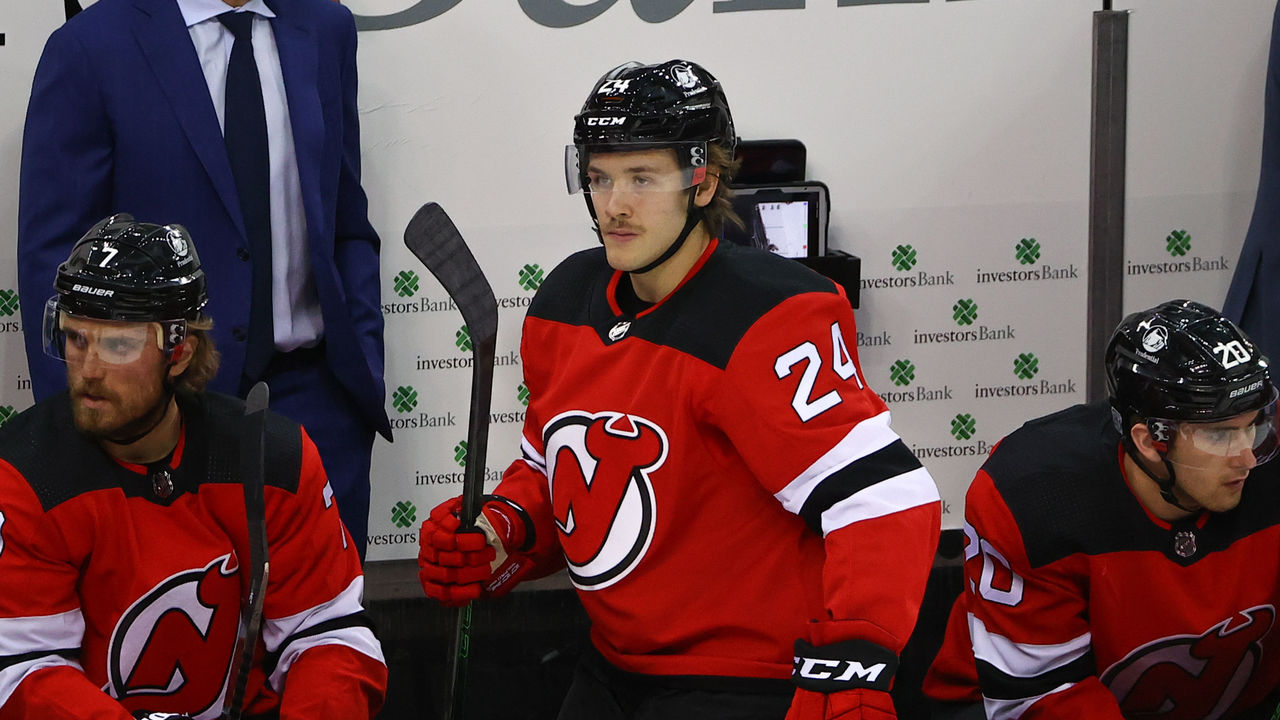 New Jersey owned the league's fourth-worst defense a year ago, but in its first season under Lindy Ruff, the club's 2.67 goals-against per game is the ninth-best in the NHL.
Wegman: Real. I think the Devils can maintain in the top half of the league in the goals-against category, despite the analytics suggesting they've had some luck in that department - ranking 24th in xGA/60 at five-on-five.
Keep in mind, starting netminder Mackenzie Blackwood has played only three games due to COVID-19 protocol. Scott Wedgewood, who was projected to be the team's No. 3 goalie before Corey Crawford retired, has carried the load between the pipes. Additionally, Nico Hischier, one of the game's best young, two-way centers, has yet to play.
The Devils should sharpen up defensively as they get healthier and become further accustomed to Ruff's system, although I still think they're a year or two away from playoff contention.
Matisz: Mirage. With due respect to Ruff and the fabulous job he's done behind the bench, this start is hard to wrap your head around. It's fishy.
Despite being an improvement over 2019-20, New Jersey's defense corps of Damon Severson, P.K. Subban, Ryan Murray, Dmitry Kulikov, Ty Smith, and Matt Tennyson doesn't strike fear into opponents. Ditto for the three-headed goalie monster of Blackwood, Wedgewood, and Eric Comrie.
Severson's a stud. Blackwood and Smith are budding stars. Subban, Murray, and Comrie bring value. This means the Devils could definitely finish 2020-21 in the Top 20 in team defense, thus improving their '19-20 results.
But a top-five defense? Highly unlikely. Top 10? I'd bet against that too.
I'm happy to be proven wrong, but, based on the personnel and the natural ebbs and flows of a season, I'm confident the Devils will hit a wall in the meaty part of the schedule. Larger sample sizes weed out statistical anomalies.
Real or Mirage: Stars are still elite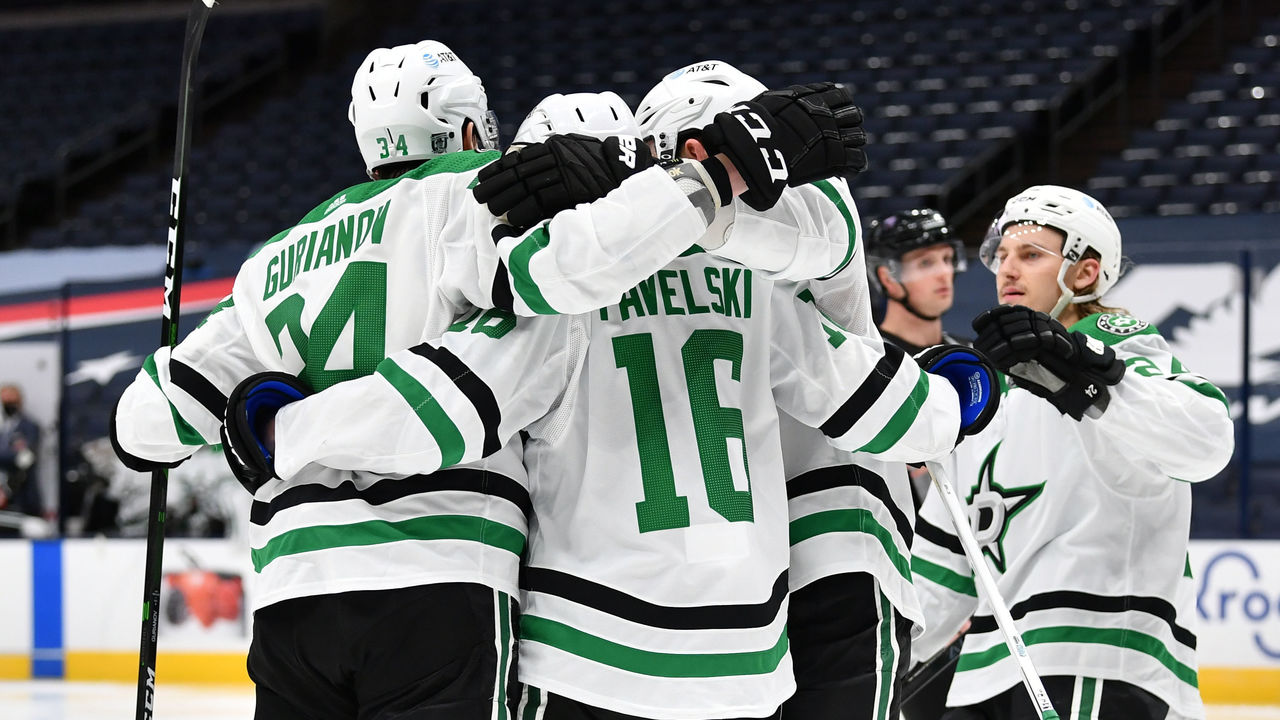 Despite the possibility of a Stanley Cup Final hangover and starting the season without Tyler Seguin or Ben Bishop, Dallas (5-2-1) ranks eighth in the league in points percentage.
Matisz: Mirage. Given how few games they've played (only eight due to COVID-19-related delays) and how uncharacteristically explosive they've been (a whopping four goals per contest), I must stick with my preseason opinion - Dallas is a cut below the NHL's surefire contenders.
The Stars are a very good, battle-tested club. They showed us that in the bubbled postseason, as the wins kept piling up despite player after player going down with an injury. However, I'd wager it was closer to a perfect storm than a repeatable performance, and it doesn't feel like this Stars crew - largely intact following the trip to the Cup Final - has another deep run in them.
In the Central Division, the Tampa Bay Lightning and Carolina Hurricanes are stronger. So, with the caveat that anything can happen in regards to the coronavirus affecting rosters, the Stars will have a difficult time making noise.
Wegman: Mirage. What the Stars have done in the early going of the season is impressive - especially without Seguin - but I still wouldn't place them among the league's elite teams. Their hot start has been buoyed by a completely unsustainable 40% power play - tied for best in the league. Joe Pavelski, 36, is averaging nearly two points per game, which isn't going to last. The Stars are still a playoff team, but I don't see them as a legitimate Stanley Cup threat, despite how close they got last season.
(Analytics source: Natural Stat Trick)
Comments
✕
Early-season temperature check: Which team trends are for real?
  Got something to say? Leave a comment below!