1 offseason question for each Metropolitan Division team
Joe Sargent / National Hockey League / Getty
The NHL offseason is not technically underway yet, but the league's pause presents a good time to ask one pressing offseason question for each Metropolitan Division team.
Carolina Hurricanes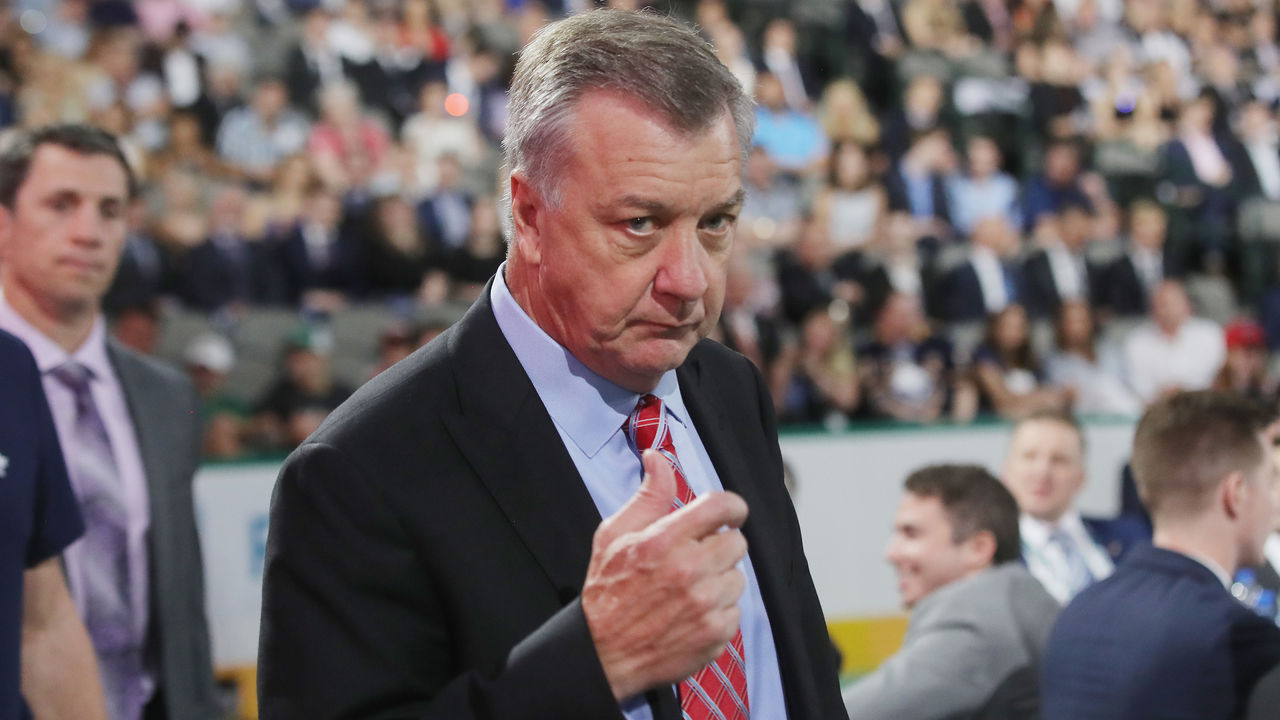 Q: Will the Hurricanes take a run at Robin Lehner?
The Canes have no pressing needs to fill this summer, boasting impressive depth both up front and on the back end. However, an upgrade between the pipes wouldn't hurt.
James Reimer and Petr Mrazek are both under contract for one more season, but they garnered mixed reviews in 2019-20. Reimer was solid, but Mrazek was mediocre at best.
With cap space at his disposal, general manager Don Waddell could pursue Lehner, whom he sniffed around for prior to the trade deadline. While overpaying for goaltenders is never a good idea, Lehner is one of the league's best, and he would push the Hurricanes from a strong team to a legitimate Cup contender.
Columbus Blue Jackets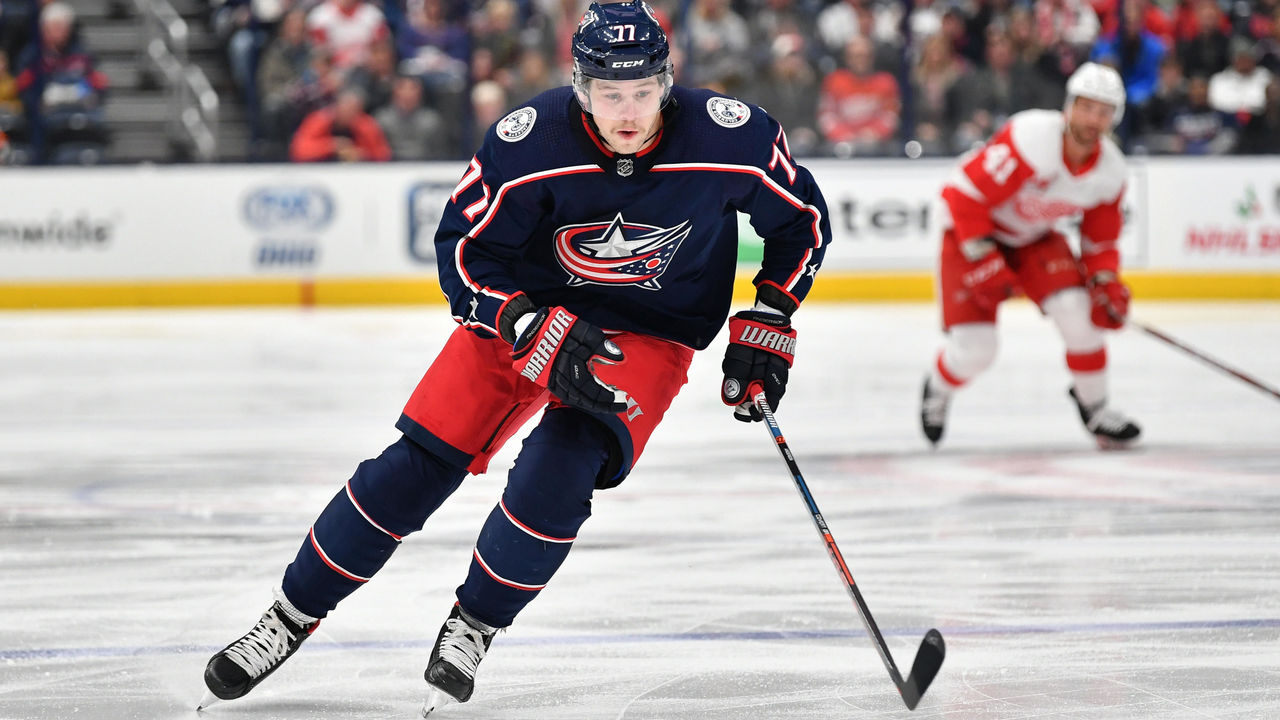 Q: Will the Blue Jackets trade Josh Anderson?
After the trade deadline passed, TSN's Pierre LeBrun said: "I think there's a strong possibility" Anderson gets dealt this offseason.
Anderson is coming off a lost campaign in which he skated in just 26 games due to injury and registered only four points. In 2018-19, he potted 27 goals, and the 6-foot-3, 222-pound winger was considered up there with Tom Wilson and Evander Kane as one of the league's top true power forwards.
The 25-year-old is a pending restricted free agent and could become an unrestricted free agent after next season. The Blue Jackets have $15 million in projected cap space, but they have a handful of other pending RFAs due for raises, including Pierre-Luc Dubois and Elvis Merzlikins.
The problem with trading Anderson now is the Blue Jackets would be selling low. But if they re-sign him to a one-year deal, he'd likely walk in free agency in 2021. GM Jarmo Kekalainen has a tough decision to make.
New Jersey Devils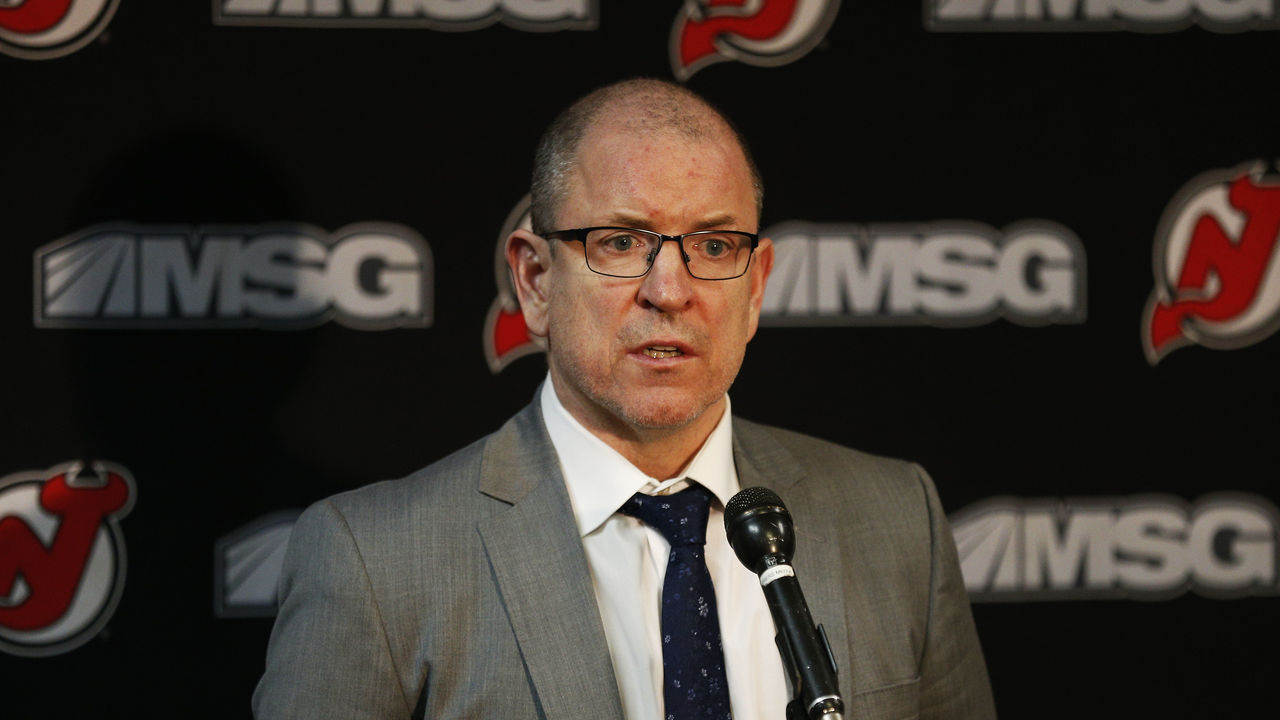 Q: Who will be hired as the team's new GM?
There aren't any questions that can be asked about the Devils' offseason before there's a person in charge to make the decisions.
Interim GM Tom Fitzgerald appears to be the clear front-runner for the permanent job. He's been with the club since 2015 and he's a coveted executive, as he was approached by both the Wild and Hurricanes for their recent GM vacancies.
However, even though there's an obvious successor to Ray Shero in place, that hasn't stopped the Devils from exploring all of their options. The team reportedly interviewed former Canucks GM Mike Gillis and has plans to interview other candidates once the season is officially over.
New York Islanders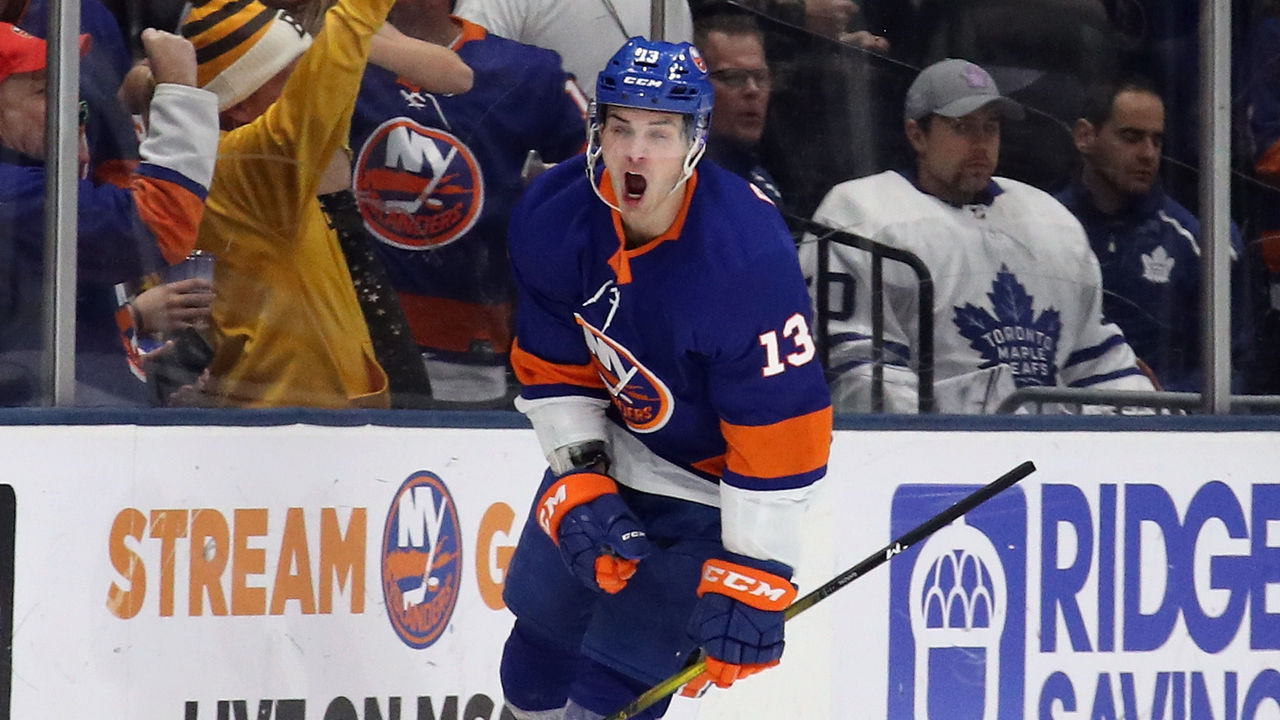 Q: What will Mathew Barzal's contract look like?
Barzal's the best RFA set to hit the open market. Islanders GM Lou Lamoriello said he'll match any offer sheet for his star pivot, but with only $12.6 million in projected cap space, a team with lots of flexibility could theoretically sign Barzal to an offer sheet that's too expensive for the Isles.
However, Lamoriello has a reputation as a stern negotiator. He's unlikely to give in to the player before July 1. Barzal, though, is one of the game's elite talents and could realistically demand Mitch Marner money (six years, average annual value of $10.893 million). He's worth it, too.
A short-term bridge deal would make sense for both sides. The Isles would get Barzal at a lower AAV during their window to compete, and Barzal could get a chance to cash in again in two-to-three years. The AAV should still be relatively high, though. Even on a bridge deal, anything below $8 million would be an absolute bargain.
New York Rangers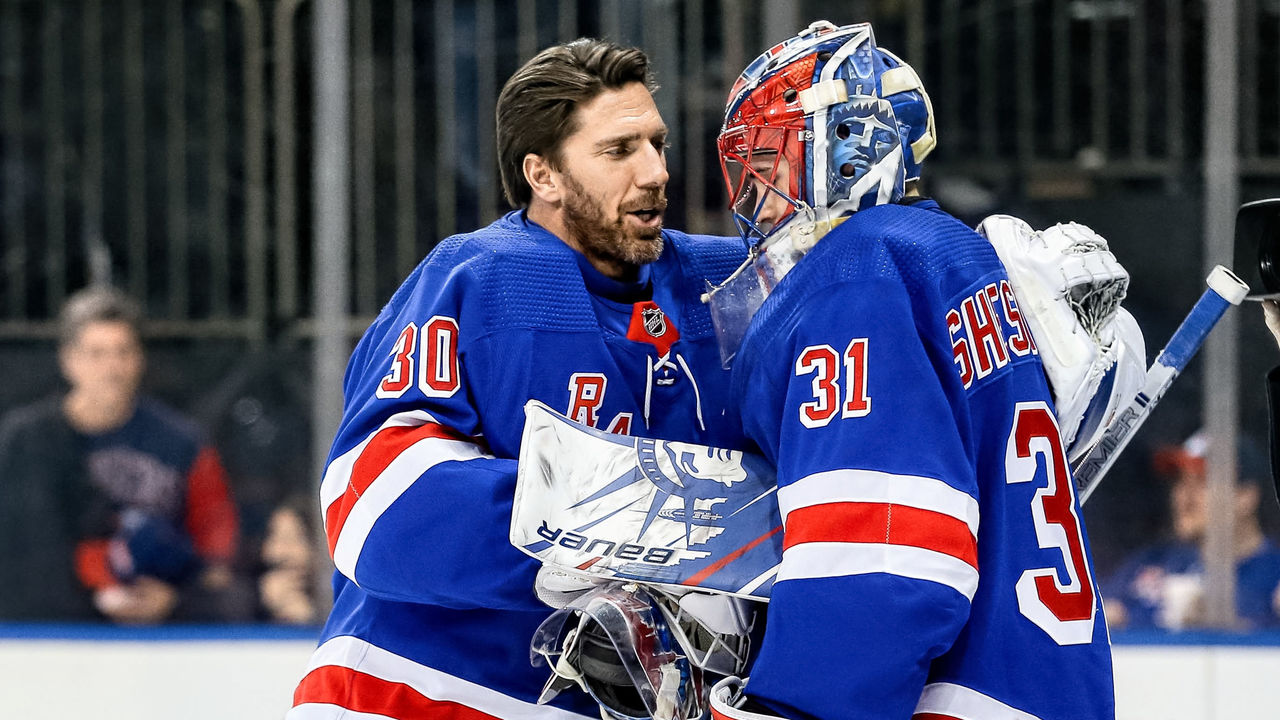 Q: How will the goaltending situation play out?
The Rangers currently have three goalies in the fold: Igor Shesterkin, Alexandar Georgiev, and Henrik Lundqvist. That's too many cooks in the kitchen.
Shesterkin is the goalie of both the present and future, so he isn't going anywhere. Lundqvist has one more year left on his contract, carrying a monstrous $8.5-million cap hit New York would love to see disappear. Georgiev, meanwhile, is a pending RFA.
In a perfect world, Lundqvist retires and the Rangers can roll with the two young Russians. That seems unlikely to happen, though. The Rangers could buy out Lundqvist, but would they do that to a franchise icon?
Trading Georgiev would seem like the way to go. However, New York's asking price for the 24-year-old appears to be ridiculously high. Something has to give. Going another season with three netminders is not a viable option.
Philadelphia Flyers
Q: Will Shayne Gostisbehere get moved?
Gostisbehere has fallen out of favor in Philly. The 26-year-old tallied just 12 points in 42 games and was routinely a healthy scratch for the club this season. However, he's just two years removed from a 65-point campaign, and his $4.5-million cap hit through 2022-23 is quite enticing for other teams.
Trading Gostisbehere this offseason would be selling low, but his departure would give the Flyers more flexibility to re-sign fellow defensemen Justin Braun (UFA), Robert Hagg (RFA), and Philippe Myers (RFA).
Dealing Gostisbehere would've seemed unthinkable two years ago, but the emergence of Ivan Provorov and Travis Sanheim has made him expendable. It's time for Gostisbehere to get a fresh start.
Pittsburgh Penguins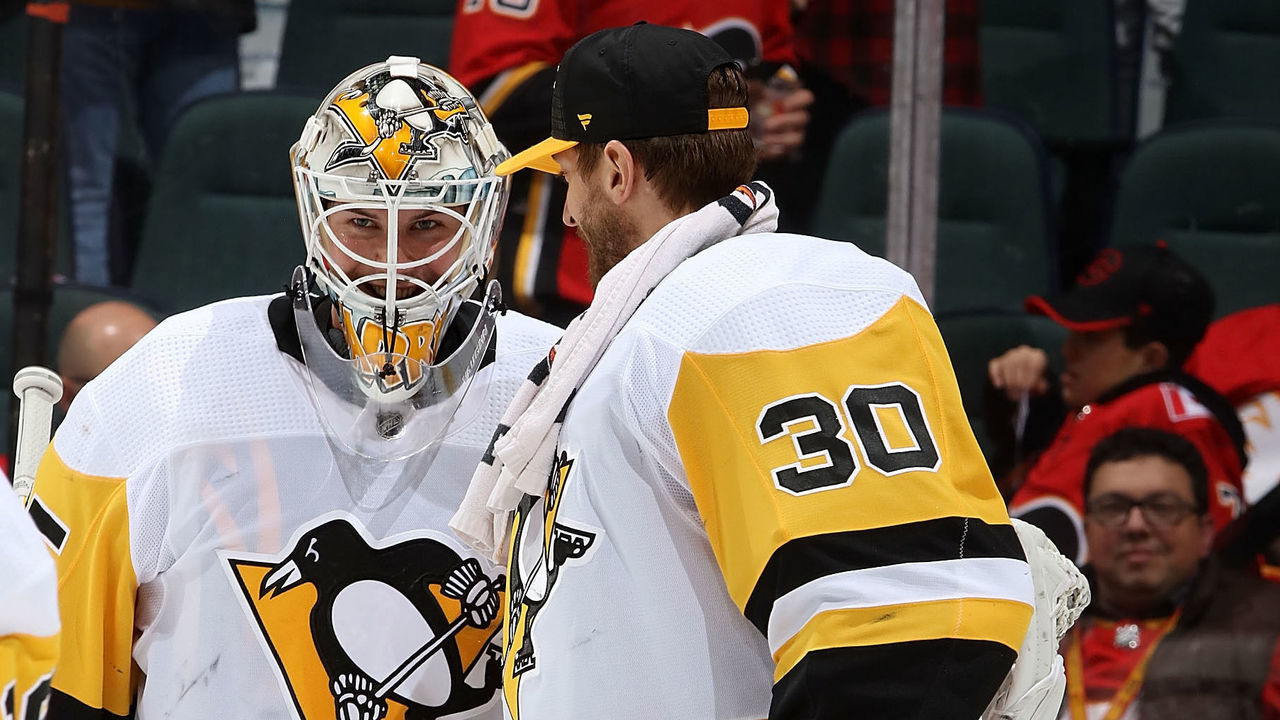 Q: Will the Penguins decide on a goalie of the future?
The Penguins are fairly tight against the cap and both Matt Murray and Tristan Jarry are RFAs with arbitration rights after this season. GM Jim Rutherford may be forced to pick one goalie and trade the other, especially considering he has a quality backup in Casey DeSmith (career .917 save percentage in the NHL) sitting in the minors on a team-friendly deal (AAV of $1.25 million through 2022).
If the Pens keep both Jarry and Murray, they'll almost certainly lose one of them to Seattle in the expansion draft.
Murray is coming off a rough season with a .899 save percentage, but if Pittsburgh wants to bring him back, it seems unlikely he'd come cheaper than his current AAV of $3.75 million. It'd be tough to trade Murray, though, considering he helped the Pens win back-to-back Stanley Cups and is still just 25 years old.
Jarry, meanwhile, played for just $675,000 this season but is due for a significant raise after posting a .921 save percentage in 33 games. If you're going by recency bias, Jarry, 24, is the goalie to keep, but he's still far less proven than Murray.
Of course, perhaps Rutherford can sign them both, roll out the tandem for another year, and accept the fact he'll probably lose one of them to Seattle.
Washington Capitals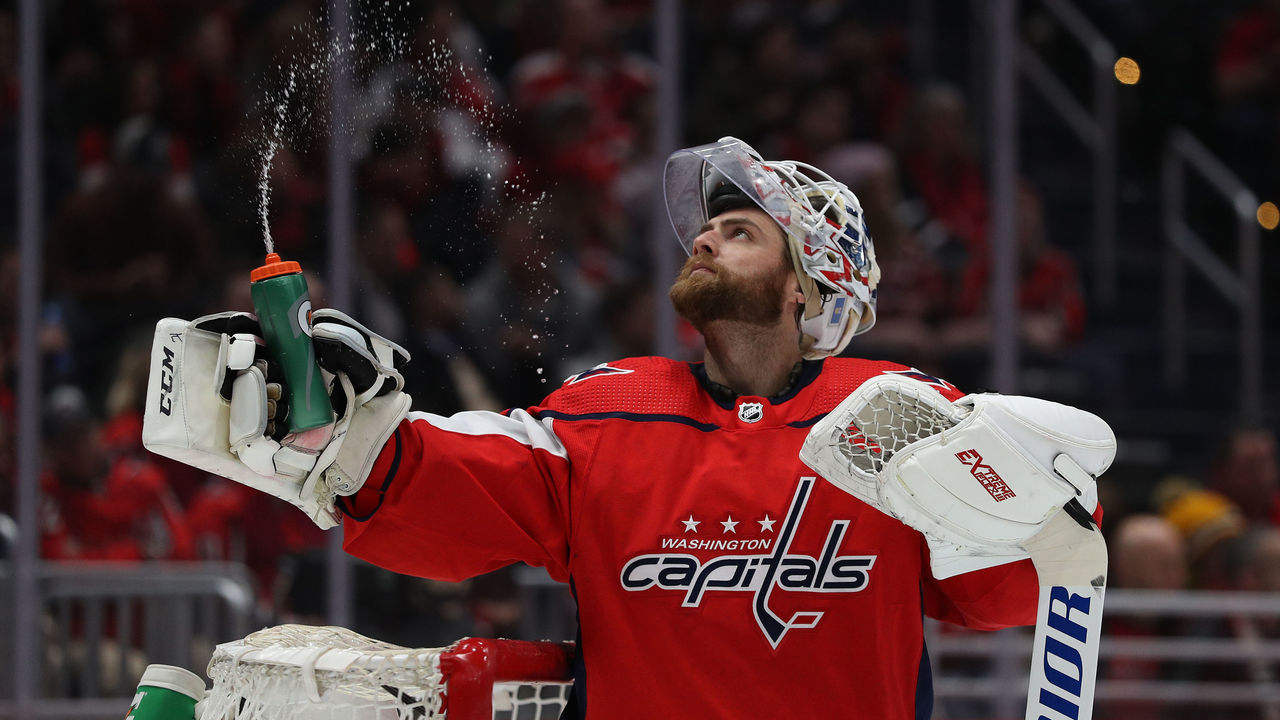 Q: What will the Caps do with Braden Holtby coming off the books?
The expiration of Holtby's contract gives Washington some options this offseason. The former Vezina Trophy winner was carrying a $6.1-million cap hit but his play between the pipes deteriorated, as he sported a .897 save percentage this season and was drastically outplayed by rookie Ilya Samsonov.
The Capitals have nearly $13 million in projected cap space this summer and almost the entire team under contract for next season, with the exception of Holtby, Radko Gudas, Ilya Kovalchuk, and a few inexpensive RFAs.
If GM Brian MacLellan is comfortable handing the reins to Samsonov, he could sign a cheap backup goalie and make a splash in free agency on a one-year deal. Alex Ovechkin and Jakub Vrana will need new contracts after next season, so MacLellan can't overpay someone beyond 2021. But for the first time in a while, the Caps have the flexibility to make some noise in free agency.
(Salary source: CapFriendly)
Comments
✕
1 offseason question for each Metropolitan Division team
  Got something to say? Leave a comment below!