1 offseason question for each Atlantic Division team
Bruce Bennett / Getty Images Sport / Getty
The NHL offseason is not technically underway yet, but the league's pause presents a good time to ask one pressing offseason question for each Atlantic Division team.
Metropolitan | Central | Pacific
Boston Bruins
Q: What will happen with Torey Krug?
Krug is Boston's most important, and one of the league's most intriguing, pending unrestricted free agents. The diminutive blue-liner has averaged 53 points per 82 games in his career.
The Bruins have a projected $22.7 million in cap space, but they also have multiple other pending free agents, most notably Jake DeBrusk, who's coming off his entry-level deal. Krug, who earned $5.25 million per year on his last deal, should receive upwards of $7 million per season on his next pact.
Boston has a knack for retaining its players on team-friendly deals (including Patrice Bergeron, Brad Marchand, David Pastrnak, and Charlie McAvoy). Will Krug follow suit? Or will he try and cash in on the open market?
Buffalo Sabres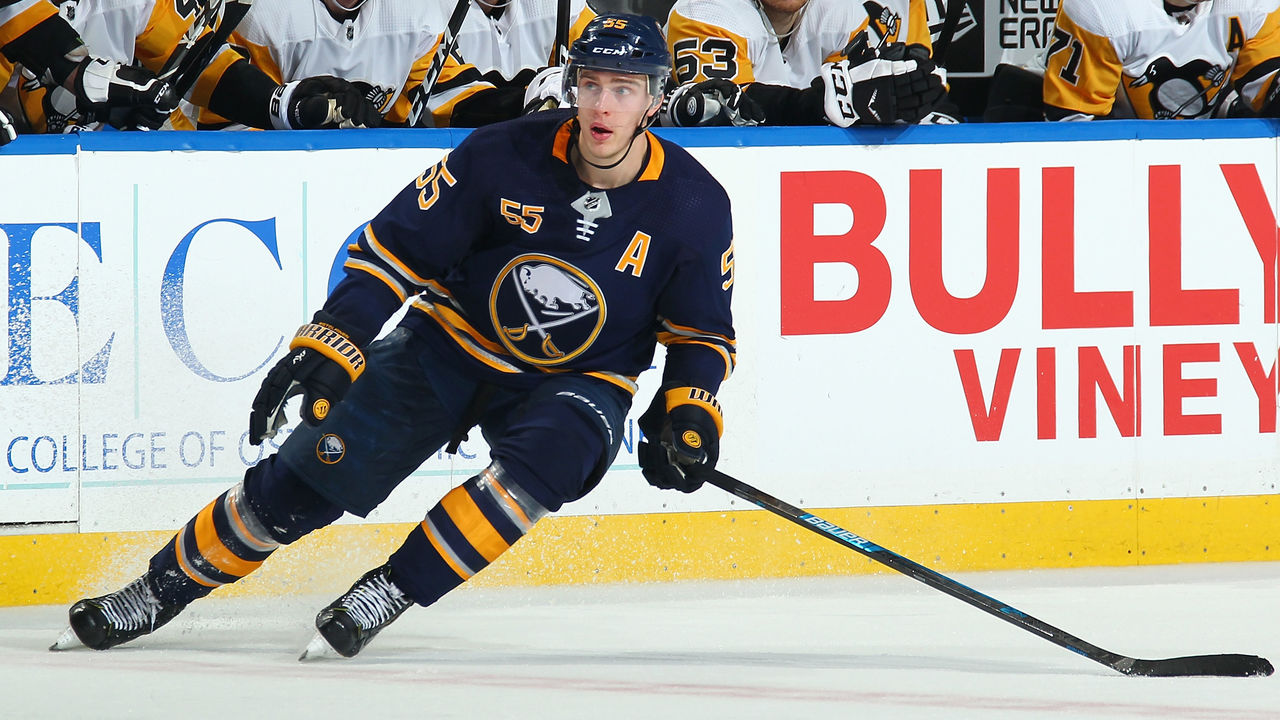 Q: Two-part question: Which defenseman will be moved, and how will they acquire a second-line center?
The Sabres have to do two things this offseason: trade a defenseman; acquire a second-line center. Only time will tell if both can happen in the same move.
The UFA market doesn't have the solution, unless you're a believer in Carl Soderberg, Derick Brassard, or Erik Haula. Internally, although the line of Victor Olofsson, Marcus Johansson, and Dominik Kahun gelled together well toward the end of the season, Johansson is better suited on the wing, not as a second-line center. Former top-10 pick Casey Mittelstadt has been a flop thus far.
There's also a logjam defensively, specifically on the right side, with Rasmus Ristolainen, Brandon Montour, Henri Jokiharju, and Colin Miller in the fold. Ristolainen seems most likely to be moved, but he alone won't be enough to land a quality pivot. General manager Jason Botterill will have to get creative.
Detroit Red Wings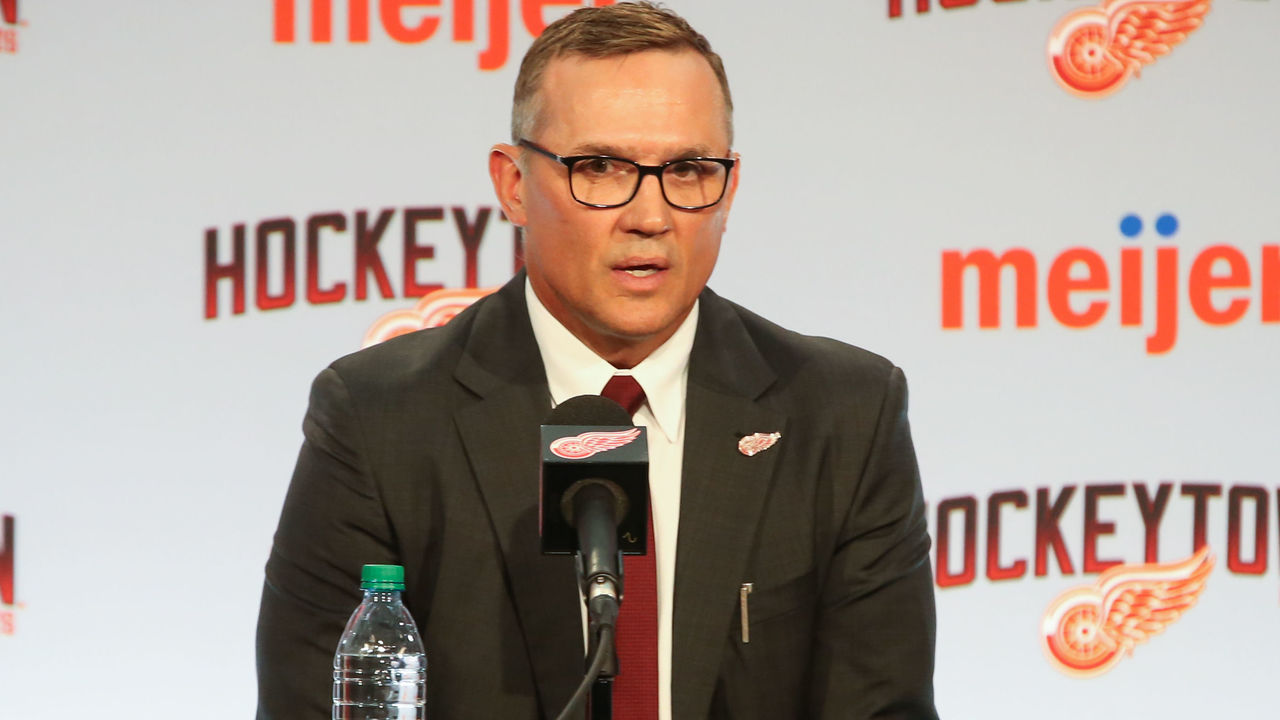 Q: Will Steve Yzerman start leaving his mark?
Stevie Y has been the Red Wings' GM for nearly a full calendar year, but he's yet to make a splash. He's executed nine trades with Detroit, but only two (landing Robby Fabbri from the Blues and sending Andreas Athanasiou to the Oilers) have been of any significance.
How patient will Yzerman be? He essentially kept the same club last summer and it worked as planned (?), as the Red Wings finished dead last in the NHL this season, ensuring them the best odds of drafting first overall. He didn't have much of a choice, though, as Detroit was hemmed in by cap constraints. This offseason, he'll have a projected $37.7 million in cap space.
The Wings have a handful of restricted free agents to re-sign, most notably Anthony Mantha, Tyler Bertuzzi, and Fabbri. But Yzerman will still have plenty of money left over to make substantial improvements through free agency if he decides to be aggressive. Whether he wants to fast-track the rebuild or be content with collecting high draft picks for another couple of years remains to be seen.
Florida Panthers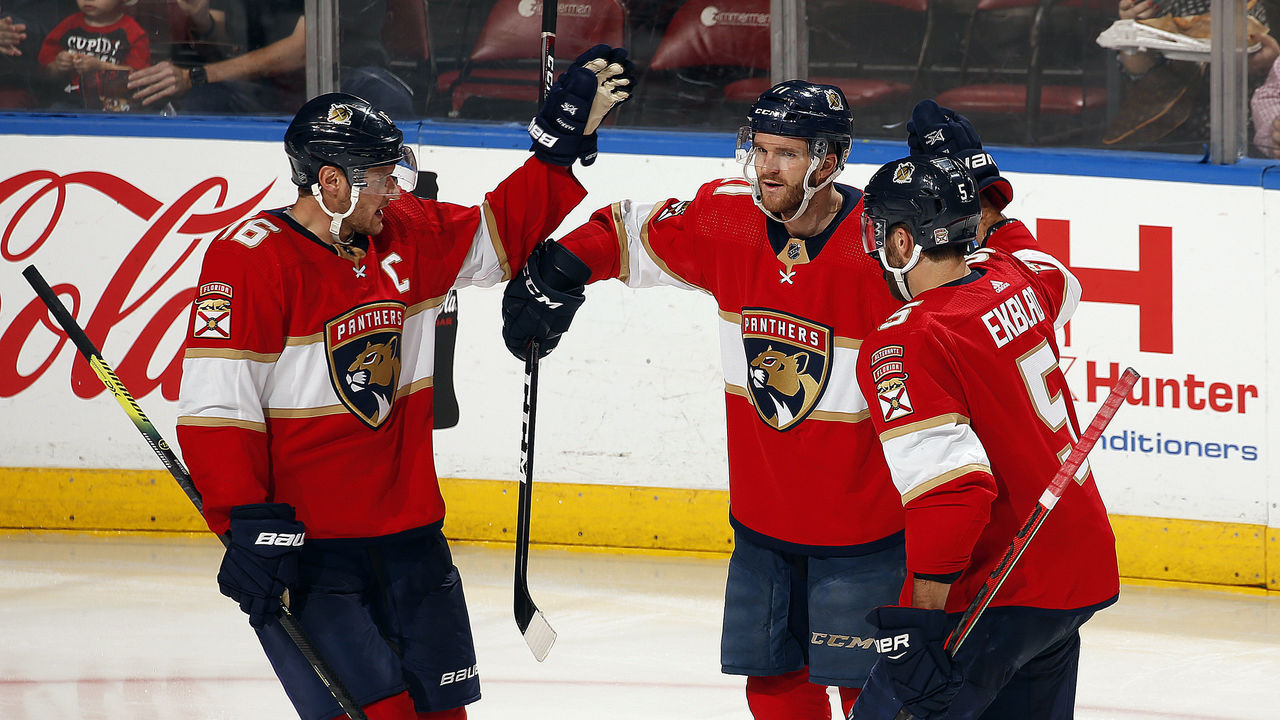 Q: Will the Panthers break up their core?
Though much of the Panthers' struggles this season can be placed on netminder Sergei Bobrovsky, it's safe to say the group as a whole underachieved. The club was aggressive last summer, bringing in Bobrovsky, defenseman Anton Stralman, forwards Brett Connolly and Noel Acciari, and head coach Joel Quenneville, but Florida still wasn't in a playoff spot before the season's hiatus.
Center Vincent Trocheck was traded at the deadline for a suboptimal return, but Sportsnet's Elliotte Friedman wondered in a March edition of his "31 Thoughts" column whether bigger changes could follow: "There are many potential changes on and off the ice," he wrote, "but what has other GMs buzzing is a belief the Panthers will strongly consider breaking up their core because the mix hasn't worked. Was the Vincent Trocheck deal just the tip of the iceberg?"
Trading Aleksander Barkov, Jonathan Huberdeau, or Aaron Ekblad would seem unthinkable. Keith Yandle has a no-movement clause, so it's unlikely to think he'd be willing to leave tax-free Florida. Mike Hoffman and Evgeni Dadonov, the other key members of the Panthers' core, are pending UFAs. What can be done to shake up the core? Would they let both Hoffman and Dadonov walk in free agency? That seems to be as dramatic as it might get.
Montreal Canadiens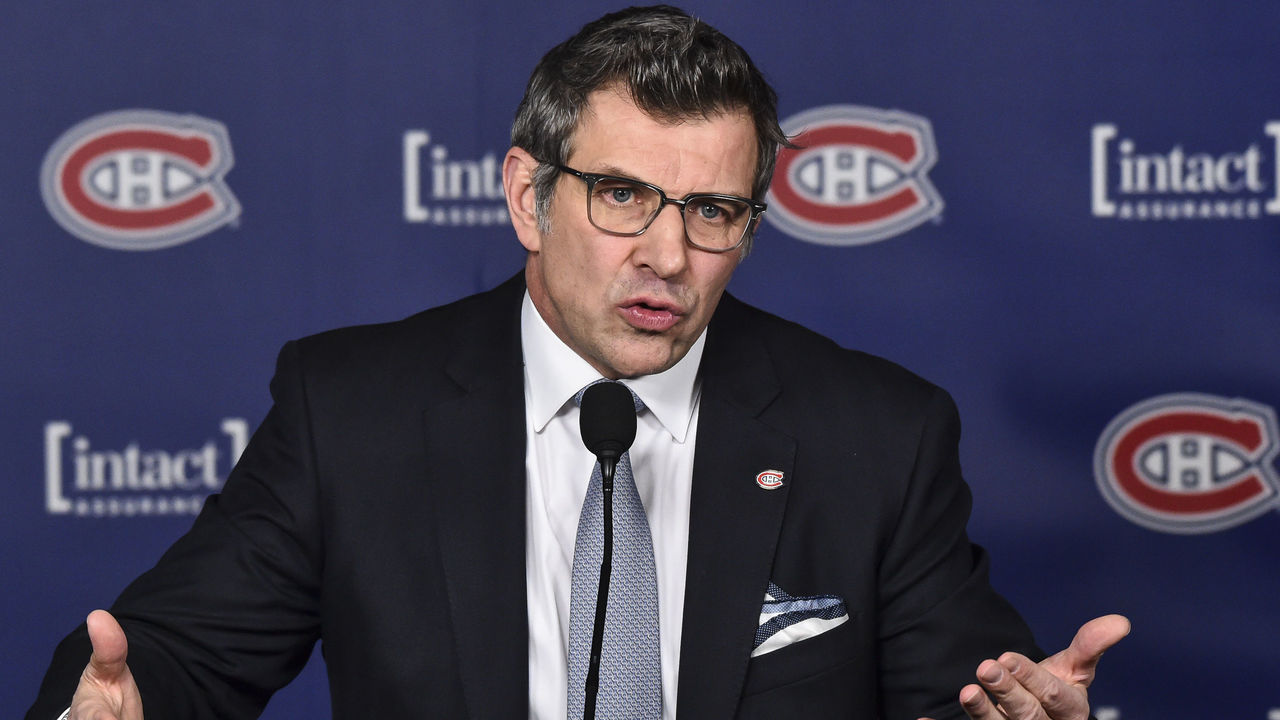 Q: Will Marc Bergevin go RFA hunting again?
Bergevin stunned the hockey world last summer when he signed Sebastian Aho to a five-year, $42.27-million offer sheet. The shock was for two reasons: There hadn't been an offer sheet since 2013; the low-ball offer was a joke for a player of Aho's caliber. The Hurricanes didn't have to think twice before matching.
However, perhaps the Canadiens GM has learned from this experience. Maybe he'll go after another RFA this summer and do what's necessary by overpaying so the opposing team is unable - or unwilling - to match.
Montreal is in a good spot to go all-in for an RFA. The club has over $20 million in projected cap space, only one key free agent of its own in Max Domi (RFA), and plenty of draft picks. Plus, there's an incentive to win while Shea Weber and Carey Price are still effective players.
Realistically, the Habs may be one dynamic forward, one quality defenseman, and a red-hot Price away from a team that could go on a deep playoff run. Yes, that's a lot to ask, but they can realistically sign an RFA to fill one of those holes. The Canadiens have the pockets to make life uncomfortable for the Islanders or Lightning if they sign Mathew Barzal or Mikhail Sergachev to an offer sheet. Both clubs are cap-strapped enough where they could have trouble matching a rich-enough offer.
Ottawa Senators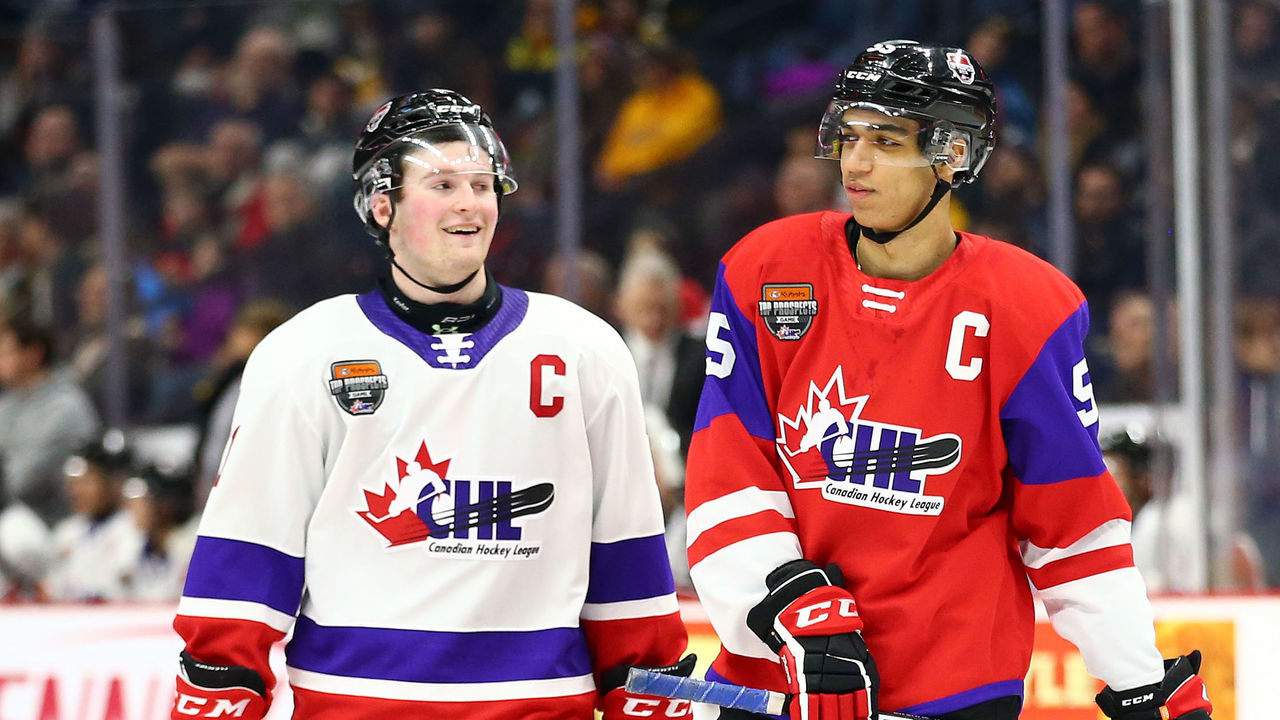 Q: Will the lottery balls fall their way?
This upcoming draft is undoubtedly the most important in Senators history. The club has seven selections in the first two rounds, including its own first-round pick and San Jose's first-rounder, giving them the second- and third-best odds, respectively, at the No. 1 overall pick.
If Ottawa can win the lottery, selecting dynamic winger Alexis Lafreniere would speed up the rebuild and help fill the seats. If the club lands picks Nos. 2 and 3, snagging a potential franchise center in Quinton Byfield, plus either Tim Stutzle, Jamie Drysdale, or somebody else, the team will have an exceptional long-term outlook.
However, if both of Ottawa's picks fall a few spots, landing a star player or two becomes much less of a guarantee. This would be a big blow to an organization in desperate need of high-end talent.
Tampa Bay Lightning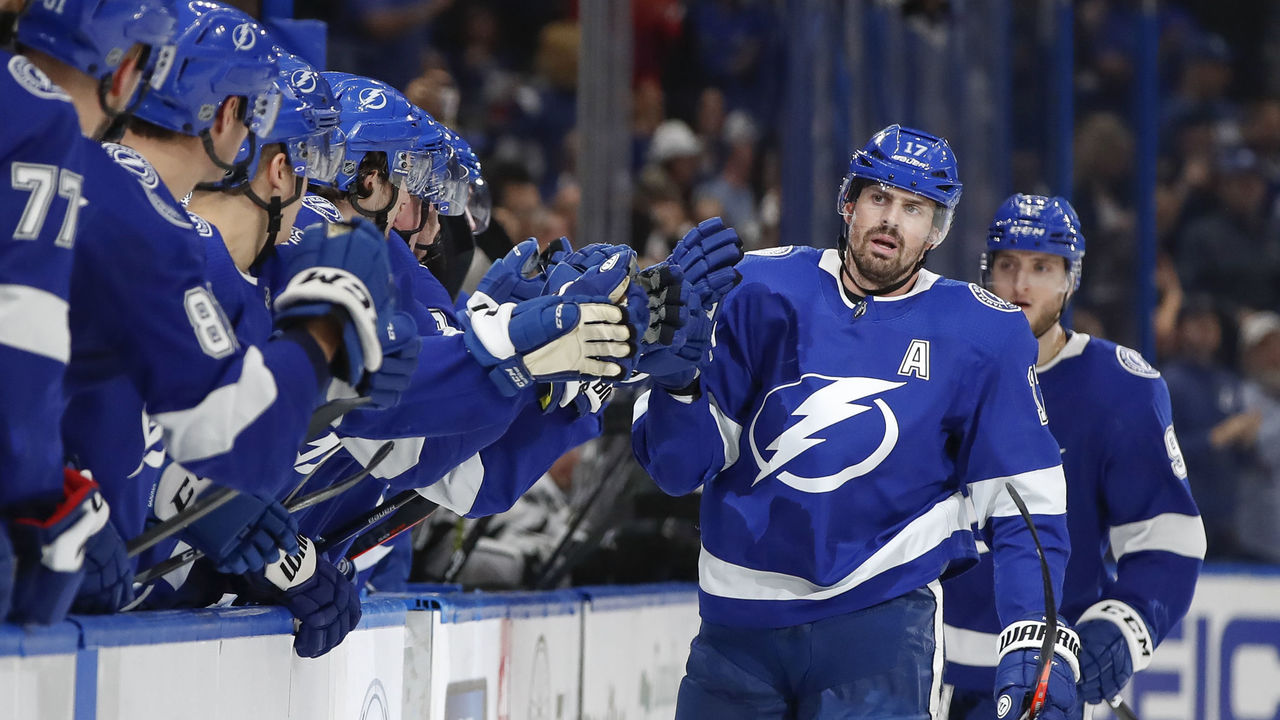 Q: How will the Lightning stay cap compliant?
Julien BriseBois has a tough task ahead. The Lightning have only $7.8 million in projected cap space and five pending RFAs. Two of them - Anthony Cirelli and Mikhail Sergachev - will not come cheap. It's obvious the Lightning will need to move a contract in order to sign Cirelli and Sergachev, but that could prove to be difficult.
Eight of Tampa's 15 players under contract next season have a no-trade clause. Of the seven players without trade protection, only three make more than $1.8 million: Nikita Kucherov, Brayden Point, and Andrei Vasilevskiy. That trio isn't going anywhere.
Ideally, the Lightning could trade Ondrej Palat ($5.3M), Yanni Gourde ($5.16M), or Tyler Johnson ($5M), but it's unlikely any of them would be willing to waive their full no-trade clauses to leave sunny, tax-free Florida. On July 1 (or whenever the new league year commences), Alex Killorn's full trade protection becomes a 16-team no-trade list. Even though he's coming off a career year and his $4.45-million cap hit is team-friendly, he'll likely be dealt via the process of elimination.
Toronto Maple Leafs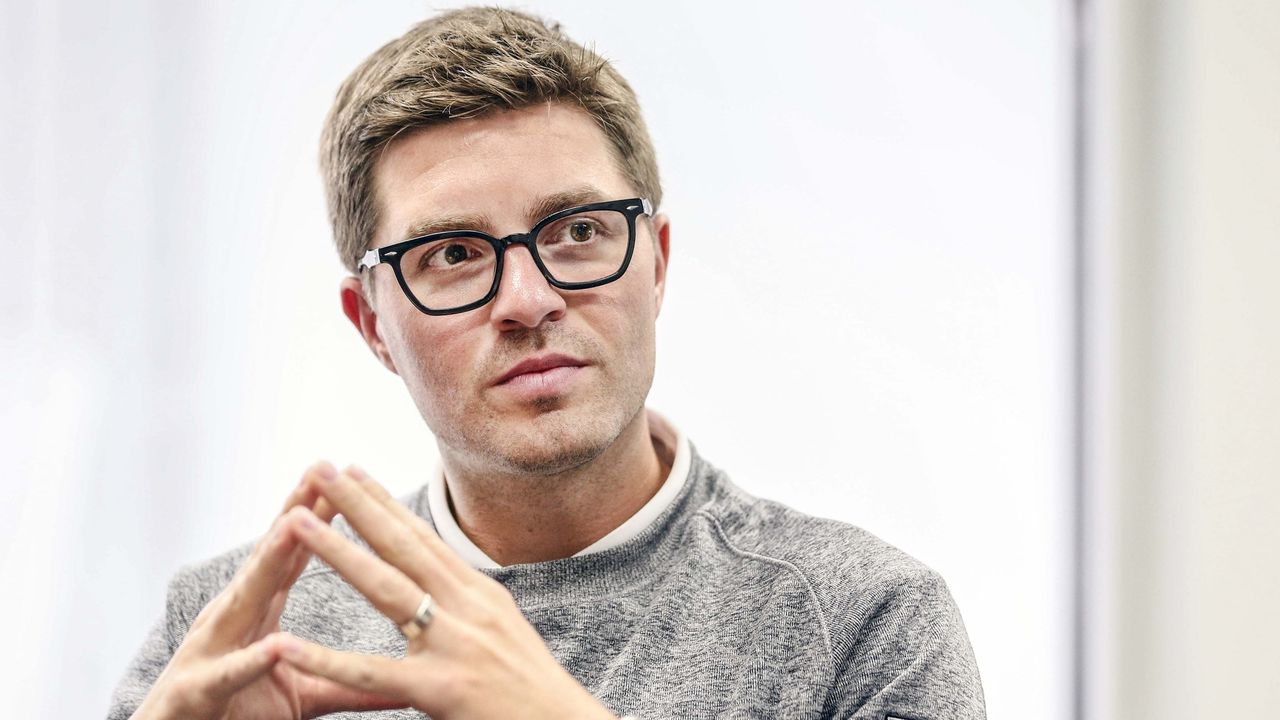 Q: How will the defense be addressed?
It's no secret the Maple Leafs could stand to improve their blue line. Tyson Barrie and Cody Ceci are both pending UFAs and it's highly unlikely they'll be brought back. At least one defenseman needs to be added, but the club has just over $7 million in projected cap space, and RFAs Travis Dermott and Ilya Mikheyev are due for moderate raises.
Targeting Alex Pietrangelo in free agency seems impossible at this point. Even lesser names, such as Travis Hamonic, Radko Gudas, or Dylan Demelo, would be tough to fit under the cap unless the Leafs move out a contract.
Toronto does have plenty of depth on the wings, which could make Andreas Johnsson ($3.4M) or Kasperi Kapanen ($3.2M) expendable. The Leafs seem most likely to trade one of these wingers as part of a package for a top-four D-man, but it won't be easy.
(Salary source: CapFriendly)
Comments
✕
1 offseason question for each Atlantic Division team
  Got something to say? Leave a comment below!