This is the second edition of theScore's NHL Power Rankings for 2019-20. Check back for updated rankings every second Monday during the regular season.
In this edition, we jump to way-too-early conclusions after the first two weeks of the new campaign.
1. Colorado Avalanche (4-0-0)
Previous rank: 9
Quarterbacking a loaded power play, Cale Makar will break the NHL record for points by a first-year defenseman (80) set by Mark Howe in 1979-80. Makar already has five points in four games - four of which have come with the man advantage.
2. Carolina Hurricanes (5-1-0)
Previous rank: 10
Step aside, Devils, Rangers, and Panthers: The Hurricanes, despite not making an earth-shattering move this summer, were the winners of the offseason. Erik Haula and Ryan Dzingel brought much-needed scoring depth, Jake Gardiner and Joel Edmundson helped solidify a sturdy back end, and James Reimer may steal Petr Mrazek's starting gig between the pipes.
3. Boston Bruins (4-1-0)
Previous rank: 2
Tuukka Rask and Jaroslav Halak, the best one-two goalie punch in the league, have alternated starts thus far - a trend that will continue for the entire season, with each netminder starting exactly 41 games.
4. Edmonton Oilers (5-0-0)
Previous rank: 25
James Neal, whose seven goals in five games match his total from all of last season, will not only enjoy a bounce-back year, but he'll also surpass his career high of 40 goals and help the Oilers return to the playoffs.
5. Buffalo Sabres (4-0-1)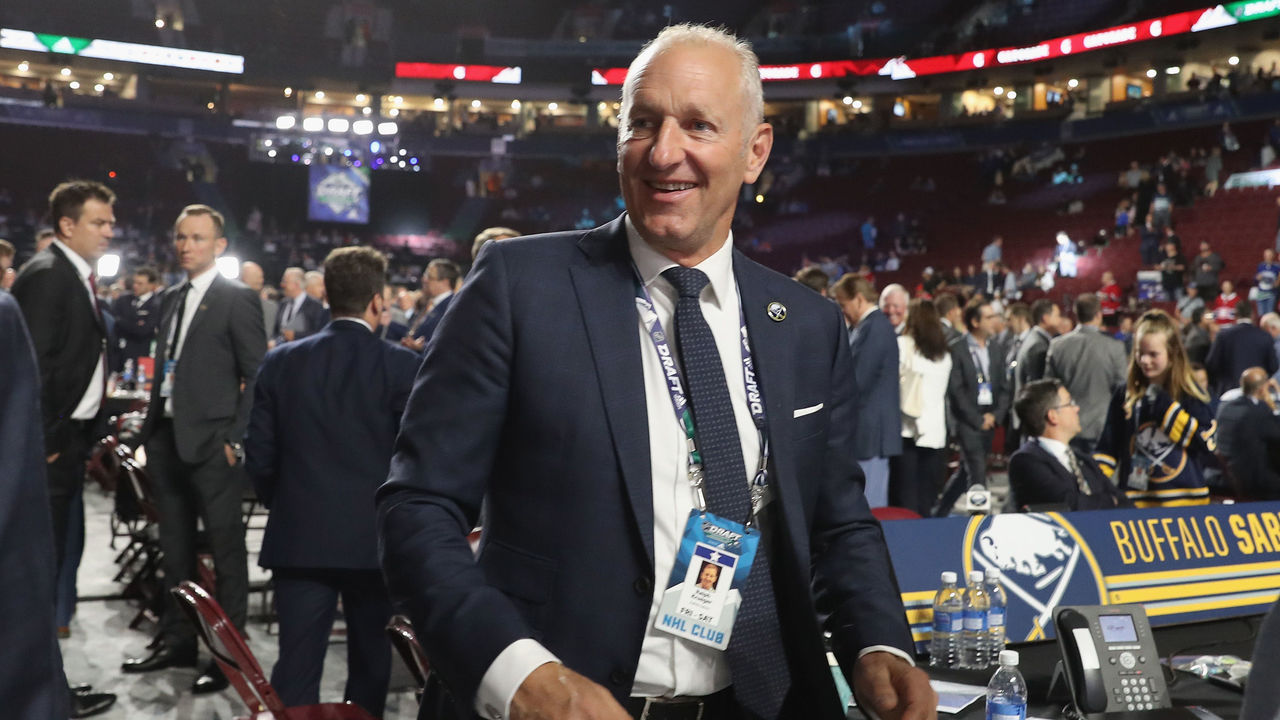 Previous rank: 24
Personnel was never the main issue in Buffalo. New head coach Ralph Krueger is the right man to lead the charge in Western New York, and he'll capture the Jack Adams Trophy as coach of the year.
6. Washington Capitals (3-1-2)
Previous rank: 11
In what will be his last season with the Capitals, Braden Holtby will be relegated to backup duties behind Ilya Samsonov, the club's goalie of the future and the present.
7. Tampa Bay Lightning (2-2-1)
Previous rank: 1
Brayden Point, who missed the Lightning's first three games, is the straw that stirs the drink. Even with Nikita Kucherov, Steven Stamkos, and Victor Hedman on the roster, Point is the club's most complete player.
8. Vegas Golden Knights (4-2-0)
Previous rank: 5
Two-way star Mark Stone, who's on pace for a career year offensively, will not only win the Selke Trophy as the league's best defensive forward, but he'll also garner serious Hart Trophy consideration.
9. St. Louis Blues (3-1-1)
Previous rank: 3
The Blues are as tough to play against as any team in the league. Last season's title wasn't just a second-half miracle. They're legit, and they will enjoy another deep playoff run.
10. Toronto Maple Leafs (3-2-1)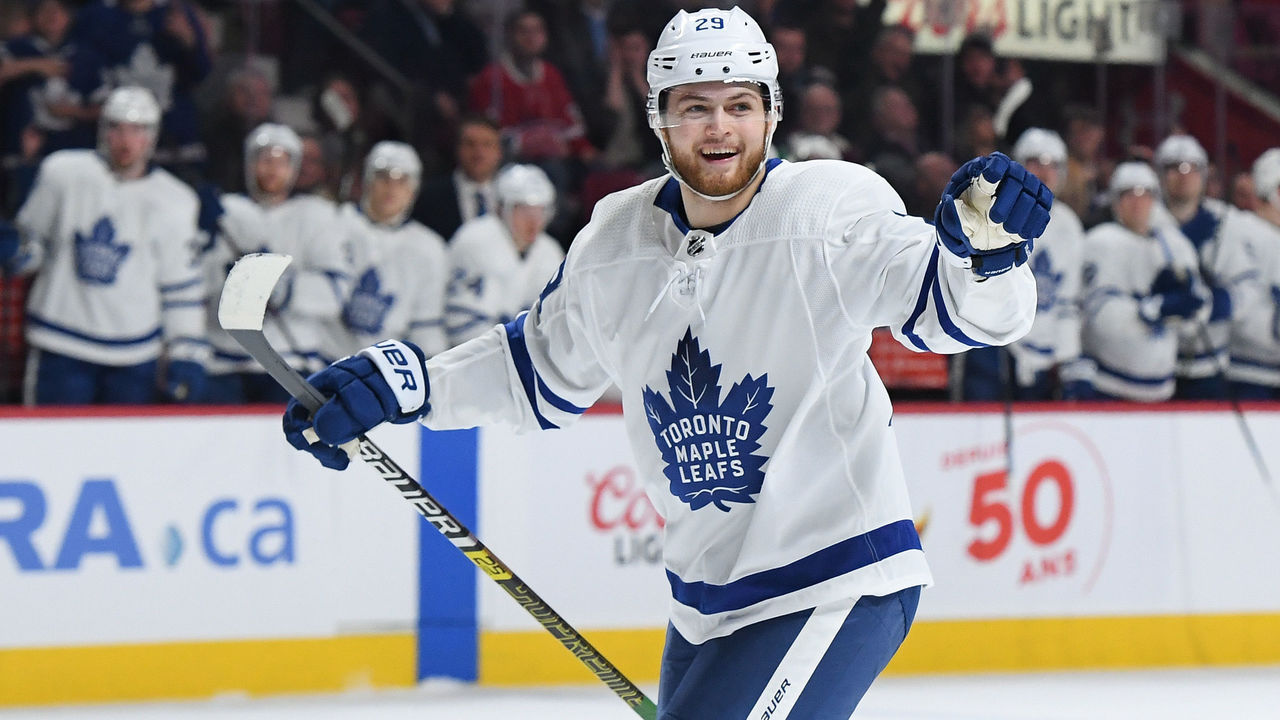 Previous rank: 6
William Nylander has come out of the gate playing the best of hockey of his career, and he'll finish the season with more points than teammate Mitch Marner.
11. Philadelphia Flyers (2-0-1)
Previous rank: 20
Not only have the Flyers found a legitimate No. 1 goalie in Carter Hart, but the 21-year-old will be the youngest netminder to win the Vezina Trophy since Tom Barrasso did it as an 18-year-old in 1983-84 (Jim Carey won in his age-21 campaign in 1995-96, but he'd turned 22 by season's end).
12. Nashville Predators (3-2-0)
Previous rank: 8
After the addition of Matt Duchene, combined with the decline of Pekka Rinne, the Predators will finish with a top-five offense for the second time in franchise history, but they'll end up in the bottom half of the league in goals against for the first time since 2013-14.
13. Pittsburgh Penguins (4-2-0)
Previous rank: 14
A healthy Kris Letang is more important to the Penguins than a healthy Evgeni Malkin. The next month or so will provide the evidence.
14. Winnipeg Jets (4-3-0)
Previous rank: 16
Though they have offensive firepower, the Jets don't boast a formidable enough blue line to make the postseason.
15. Calgary Flames (2-3-1)
Previous rank: 7
David Rittich has started five of Calgary's first six games, but it'll be Cam Talbot who eventually runs away with the No. 1 gig.
16. Anaheim Ducks (4-1-0)
Previous rank: 28
John Gibson is the best goalie in the league, and it isn't close. With a new voice behind the bench in Dallas Eakins, the Ducks shouldn't be slept on as a playoff contender.
17. Vancouver Canucks (2-2-0)
Previous rank: 23
Jacob Markstrom's stellar play in the crease has jolted the Canucks to begin the campaign. With the talented Thatcher Demko playing second fiddle, Vancouver's goaltending tandem looks like it has enough game to propel it to the playoffs.
18. Montreal Canadiens (2-1-2)
Previous rank: 17
Jonathan Drouin has finally arrived in Montreal. The 24-year-old forward has six points in five contests and will keep the club in the wild-card race while becoming the first Canadiens player to eclipse the 80-point mark this decade.
19. San Jose Sharks (2-4-0)
Previous rank: 4
Martin Jones is not who we thought he was. The 29-year-old puck-stopper has carried his subpar play from last season into 2019-20 with 13 goals against and an .887 save percentage through four starts. San Jose won't get the goaltending it needs to separate from the pack and will find itself in a tight playoff race all season.
20. New York Rangers (2-1-0)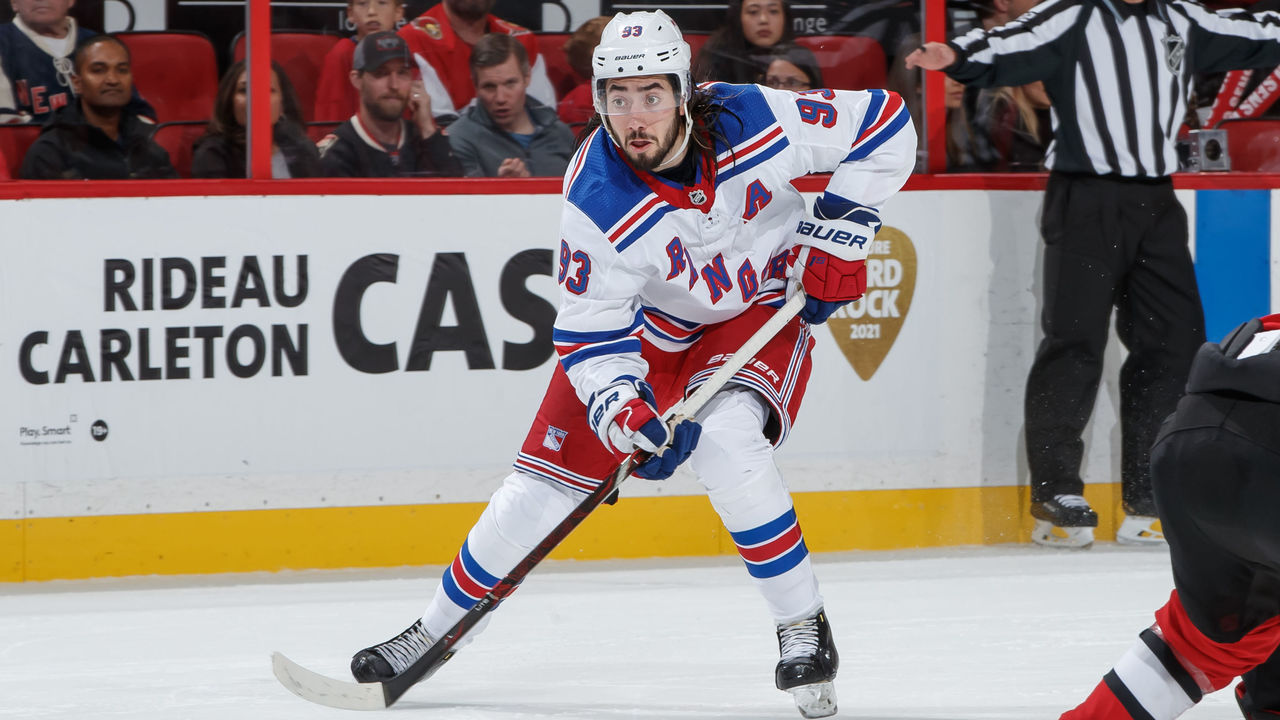 Previous rank: 19
Despite adding Artemi Panarin and Kappo Kakko this offseason, Mika Zibanejad is the best and most important player on the Rangers. The Swedish center already has eight points in three games this season and should be named the franchise's next captain.
21. Detroit Red Wings (3-2-0)
Previous rank: 30
Anthony Mantha's goal-scoring ability has finally translated from junior to the NHL level. Come March, the Red Wings will likely be near the bottom of the standings, but Mantha's name will still be bandied about when discussing the "Rocket" Richard Trophy race.
22. New York Islanders (2-3-0)
Previous rank: 18
The Islanders have only mustered 11 goals in five contests and haven't received the same all-world goaltending that helped them to 47 wins last season. Inking netminder Semyon Varlamov for $20 million over four years was a mistake, and New York will end the year closer to a lottery position than a postseason berth.
23. Florida Panthers (1-2-2)
Previous rank: 13
It's happening again. The Panthers are off to another slow start as their record falls to 7-12-6 in October since 2017. In an Atlantic Division that offers little room for error, the Panthers will once again miss the postseason by a sliver.
24. Los Angeles Kings (2-3-0)
Previous rank: 29
It's been a nightmare between the pipes for Jonathan Quick. The veteran has allowed 19 goals on 92 shots through three starts. Jack Campbell has a pair of wins despite posting mediocre numbers and will earn more starts than Quick this season.
25. Columbus Blue Jackets (2-3-0)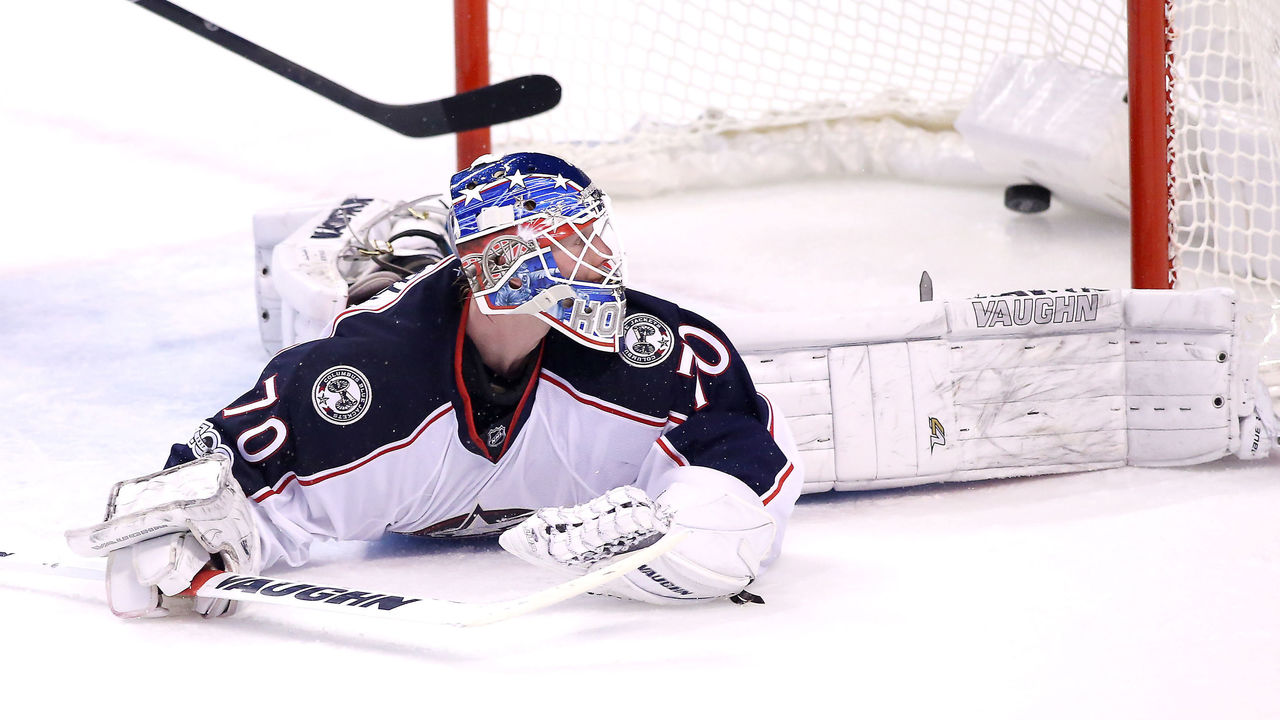 Previous rank: 27
Sergei Bobrovsky's departure could set the Blue Jackets back years. Joonas Korpisalo has been subpar as the starting netminder and youngster Elvis Merzlikins was shelled for seven goals in his NHL debut.
26. Arizona Coyotes (1-2-1)
Previous rank: 22
The Coyotes still can't find the back of the net and Phil Kessel has not come as advertised. The perennial goal-scorer has yet to find twine through his first four games with the club, and his lack of production will lead to the demise of Arizona's playoff aspirations.
27. Dallas Stars (1-4-1)
Previous rank: 12
The Stars' top talents are past their prime. Jamie Benn, Joe Pavelski, Tyler Seguin, and Alex Radulov have combined for four goals in six games, and the club's offensive deficiencies will hinder its playoff chances in a competitive Central Division.
28. Ottawa Senators (1-3-0)
Previous rank: 31
The Senators' victory over the Lightning shows that they're to be taken seriously on a nightly basis. Maybe Ottawa isn't the worst team in the Eastern Conference after all?
29. Chicago Blackhawks (0-2-1)
Previous rank: 21
The Blackhawks made an assertive effort to bolster their defensive depth this summer, but they're winless through three games and have allowed 12 goals. Chicago looks poised to be the league's most entertaining non-playoff team once again.
30. New Jersey Devils (0-3-2)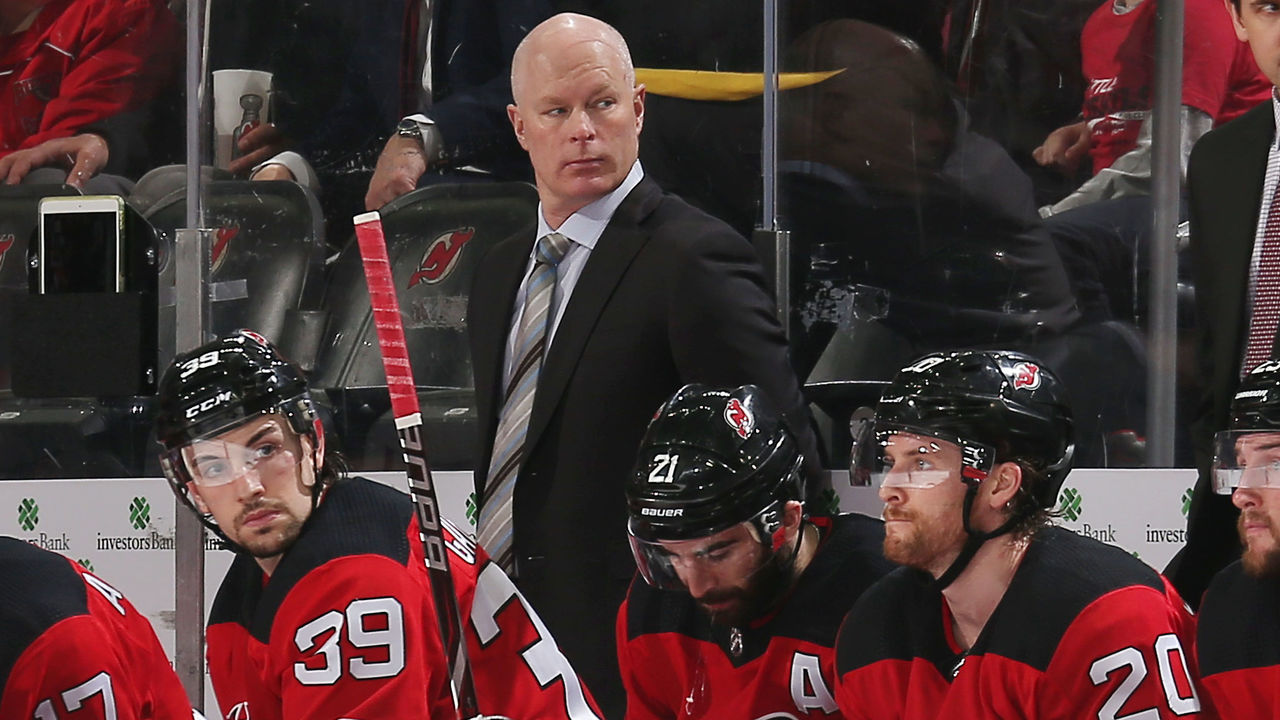 Previous rank: 15
After an exciting summer, the new-look Devils are the league's biggest disappointment. Is John Hynes the right man for the job? A new voice behind the bench could serve the club well.
31. Minnesota Wild (0-4-0)
Previous rank: 26
The Wild can't keep the puck out of their net and lack the firepower up front to keep games balanced. Mats Zuccarello's five-year, $30-million deal is the worst signing of the offseason and Devan Dubnyk's best days are in the rearview. General manager Bill Guerin will be a big-time seller at the trade deadline.