5 UFA forwards set to have plenty of suitors in 2017
Eric Bolte / USA TODAY Sports
Presented by

It's never too early to start thinking about the offseason.
Here are five forwards who will likely command a great deal of attention as unrestricted free agents in 2017, provided they're not signed to extensions before July 1:
Alexander Radulov
The Montreal Canadiens took a bit of a chance by signing Radulov to a one-year, $5.75-million contract in the offseason, but it's proven to be a shrewd move on the part of general manager Marc Bergevin.
Through 25 games, his five goals and 16 assists puts him second on the Canadiens in points, and he's helped fill the void left by P.K. Subban as a fan favorite.
Montreal will likely try to lock him up before he hits the open market, but should he indeed become an unrestricted free agent, there's sure to be greater demand this time around.
Joe Thornton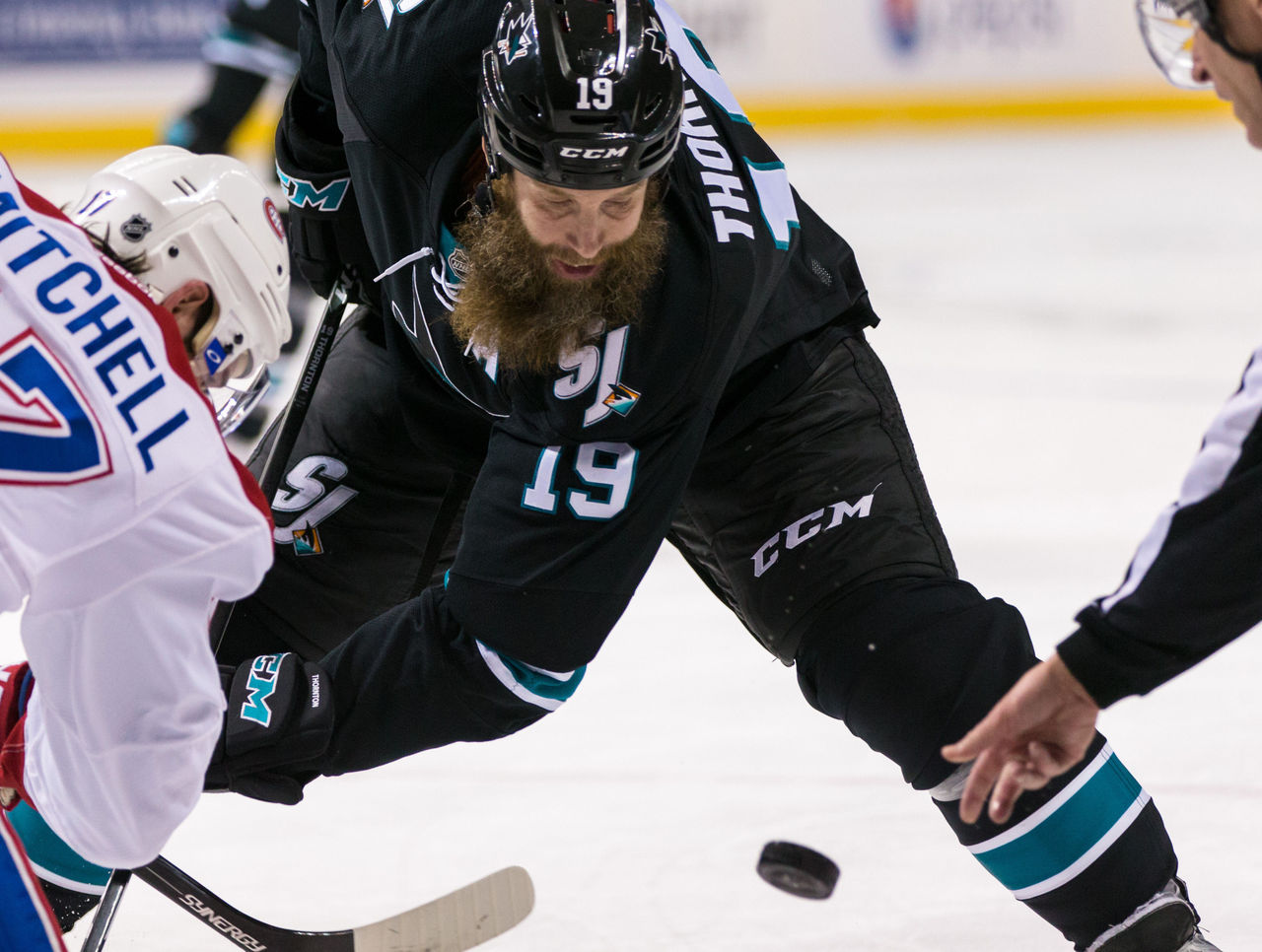 In the midst of the final season of a three-year, $20.25-million extension signed in 2014, Thornton's tenure with the San Jose Sharks could be coming to an end.
The veteran center has been everything the club hoped he'd be upon being acquired from the Boston Bruins 11 years ago, averaging over a point per game and helping the club reach its first Stanley Cup Final last spring.
With two goals and 14 assists in 27 games, his production is a bit down this season, but Thornton remains as reliable a playmaker as they come, and will have plenty of suitors as a UFA.
Sam Gagner
The Columbus Blue Jackets added Gagner to the mix on a low-risk one-year contract that carries a $650,000 salary cap hit, and he's upping the value of his next deal on a nightly basis these days.
The 27-year-old center has 11 goals and eight assists as a Blue Jacket, putting him on pace for 37 goals and 64 points, numbers that would smash his previous career highs.
The Blue Jackets have several burdensome contracts in their forward ranks and won't be able to retain him at a reduced rate. Gagner is in line to cash in, and probably won't have to wait until August to sign this time around.
T.J. Oshie
The Washington Capitals traded for Oshie prior to last season with a view to complementing their core with scoring depth, but also with the knowledge that his contract would expire at the end of this season.
He helped the club to a first-place regular-season finish in 2015-16, but, despite Oshie's six goas and four assists in 12 playoff games, the team once again fell short of its ultimate goal.
Oshie has 35 goals and 30 assists in 99 games with the Capitals, but whether he fits in the team's long-term plans remains to be seen, and GM Brian MacLellan will almost certainly prioritize re-signing younger restricted free agents Evgeny Kuznetsov, Andre Burakovsky, and Dmitry Orlov.
Thomas Vanek
Much like Gagner, the Detroit Red Wings took a flyer on Vanek after he was bought out by the Minnesota Wild.
Vanek has missed several games due to injury, but he's been very productive when in the lineup, with five goals and nine assists in 17 games.
Those numbers are keeping him up among the most productive players from his draft class.
Currently signed to a modest $2.6-million cap hit, that number should rise if he keeps it up.