Winners and losers from Day 1 of free agency
Scott Audette / National Hockey League / Getty
Presented by

Wednesday's flurry of shocking moves didn't ruin the Friday frenzy after all.
General managers handed out more than half a billion dollars in the span of a few hours after the NHL's free agency period officially opened at noon.
Here are some of the winners and losers from a busy opening day of free agency:
Winners
Tampa Bay Lightning
A great week for Steve Yzerman got even better Friday.
Two days after convincing Steven Stamkos to stay in Tampa Bay, the Lightning GM signed his best defenseman, Victor Hedman, to an eight-year, $63-million extension.
Yzerman also inked backup goaltender Andrei Vasilevskiy to a three-year, $10.5-million deal, and that's a solid Ben Bishop insurance policy should the Lightning decide to deal the veteran netminder (as they reportedly explored doing at the draft).
This was a critical offseason for Tampa Bay, and it's gone swimmingly so far.
Buffalo Sabres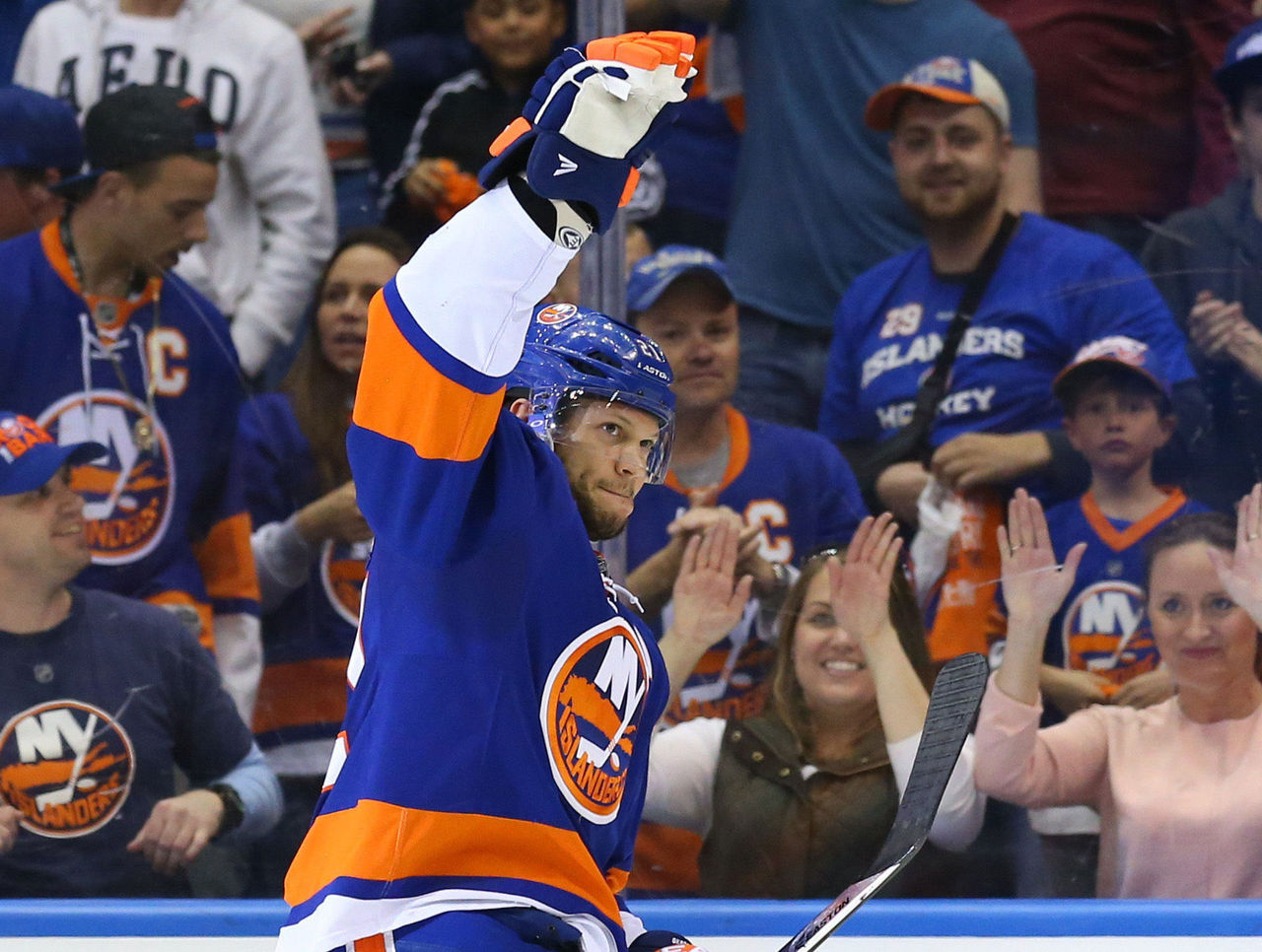 The Sabres missed out on Stamkos earlier in the week, and they weren't about to let one of the other big fish in free agency get away.
Buffalo was thought to be the favorite to land Kyle Okposo on Friday morning, and the Sabres got their man about 20 minutes after the frenzy began.
Okposo's deal is reportedly for six years and $42 million, which isn't unreasonable considering his age (28), Buffalo's cap flexibility, and the fact he's been one of the most productive scoring wingers in the league over the last five seasons.
Whether he plays with Ryan O'Reilly or Jack Eichel, Okposo should come close to replicating the numbers he achieved with John Tavares and the New York Islanders.
Calgary Flames
The Flames had cash to play with, and while they didn't wade into the deep end, they did sign veteran forward Troy Brouwer to a four-year, $18-million deal.
Brouwer is a perfect fit for Calgary, given his blend of scoring touch and physicality. His affordable deal gives the Flames room to lock up pending restricted free agents Johnny Gaudreau and Sean Monahan, as well as Sam Bennett, who'll become one if he's not signed after this season.
The Flames also picked up experienced backup goaltender Chad Johnson on a one-year contract for a mere $1.7 million Friday after acquiring Brouwer's former St. Louis Blues teammate, Brian Elliott, on draft night.
Florida Panthers
The Panthers have had an unusual offseason, but GM Tom Rowe and company should be smiling after Friday's moves.
Florida finalized its long-term deal with franchise defenseman Aaron Ekblad, getting pen to paper on an eight-year, $60-million extension.
The Panthers also shored up their goaltending for now and potentially years to come, signing James Reimer to a five-year, $17-million agreement.
Roberto Luongo is 37 years old, so this was a brilliant move, given Reimer's experience as a starter with the Toronto Maple Leafs and his willingness to play in a backup role on a Stanley Cup contender as he did with the San Jose Sharks.
Losers
Detroit Red Wings
The Red Wings had some wiggle room after dealing Pavel Datsyuk's contract away at the draft, but they made some puzzling moves Friday.
Frans Nielsen, a 32-year-old forward with two seasons of 20-or-more goals to his name, got six years and $31.5 million from Detroit GM Ken Holland.
The Red Wings also gave Darren Helm a five-year extension, then signed Thomas Vanek - who was bought out by the Minnesota Wild - and Steve Ott to a one-year deals.
Getting young defenseman Alexey Marchenko back on a two-year deal was smart, but the rest of Holland's moves left something to be desired.
New York Islanders
The Islanders knew they were going to lose Okposo and Frans Nielsen, but couldn't do enough to replace them Friday.
Andrew Ladd is a consistent scoring winger, but Islanders GM Garth Snow gave the 30-year-old a seven-year, $38.5-million contract, and then signed 37-year-old Jason Chimera to a two-year pact.
Ladd should click with John Tavares if he plays with him on the top line, but Ladd's contract could come back to haunt the Islanders in a few years, and Tavares is a pending unrestricted free agent in 2019.
Shane Prince will likely have an increased role after signing for two years and $1.7 million, but the Islanders are certainly worse off now than they were when the day began.
New York Rangers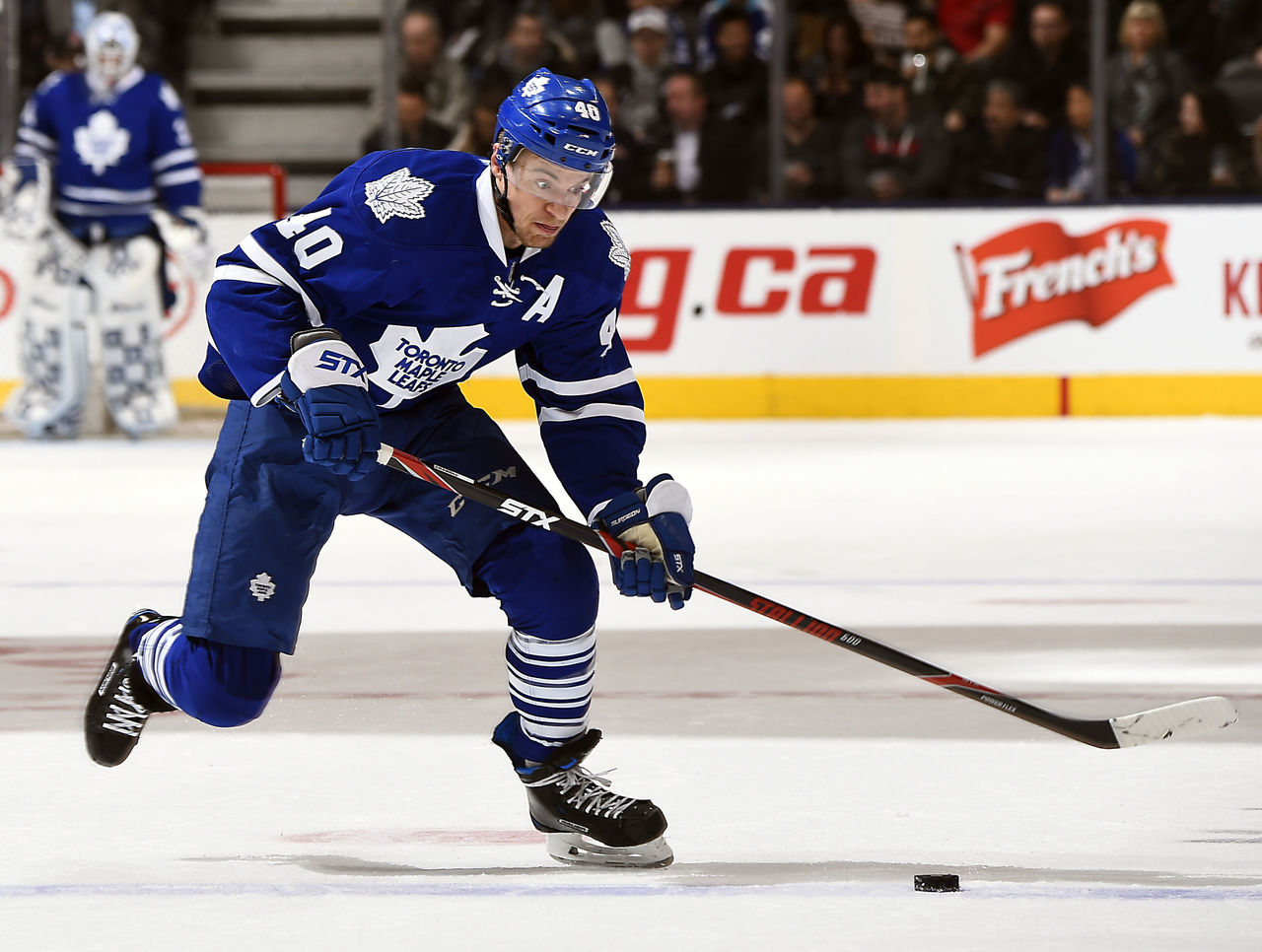 The Rangers were preparing for a possible overhaul this summer, but so far, the roster hasn't changed much since season's end.
New York GM Jeff Gorton made three signings Friday, all of them underwhelming.
The Rangers signed inconsistent forward Michael Grabner to a two-year, $3.3-million pact, and added diminutive center Nathan Gerbe on a one-year deal.
After losing Keith Yandle and failing to rid themselves of Dan Girardi's troublesome contract, the Rangers needed to address their blue line, but only added Adam Clendening on a two-way agreement.
Philadelphia Flyers
Flyers GM Ron Hextall made it clear that he needed to add "scoring and play-making" this summer, but did little to accomplish that on Day 1 of free agency.
He signed Dale Weise to a four-year, $9.4-million deal, and while that's not an astronomical amount of money, giving that kind of term to a winger who scored a career-high 14 goals this season raises questions.
Philadelphia rounded out the day by signing center Boyd Gordon, who's devoid of offensive skill, and 28-year-old AHL sniper Andy Miele.
Brayden Schenn is weighing a qualifying offer, but even if he accepts it, the Flyers didn't do enough to address their biggest concern.
Comments
✕
Winners and losers from Day 1 of free agency
  Got something to say? Leave a comment below!