Examining primary strengths: NFC North
Stephen Maturen / Getty Images Sport / Getty
We continue to look at each team's primary strengths by division. Up next: the NFC North. Check out the AFC East and NFC East if you missed them.
Vikings: Skill-position bonanza
"(Jordan) Addison's a pure route-runner." That's how Vikings head coach Kevin O'Connell described the former Biletnikoff winner to general manager Kwesi Adofo-Mensah on draft night. A couple hours later, the Vikes landed Addison in the first round. His addition provides all-world receiver Justin Jefferson a true speed dynamo playing opposite, alongside K.J. Osborn, who's been a steady No. 3 (110-1,305-12 in his first two seasons combined). Addison, 21, possesses a silky smooth change of direction and fluidity, matched by his rare ability to separate off the line of scrimmage. "A future No. 1," according to one scout I spoke with.
With the exception of Travis Kelce and maybe Evan Engram down the stretch, was there a more dominant tight end in the league than T.J. Hockenson? Acquired via Detroit in a rare divisional trade, Hockenson - the former top-10 pick out of Iowa - amassed 519 yards receiving in seven games after the trade. He effectively transformed Minnesota's whole offense, providing a killer seam threat capable of creating matchup nightmares (6-5, 248 pounds with 4.7 speed) on the perimeter, as well.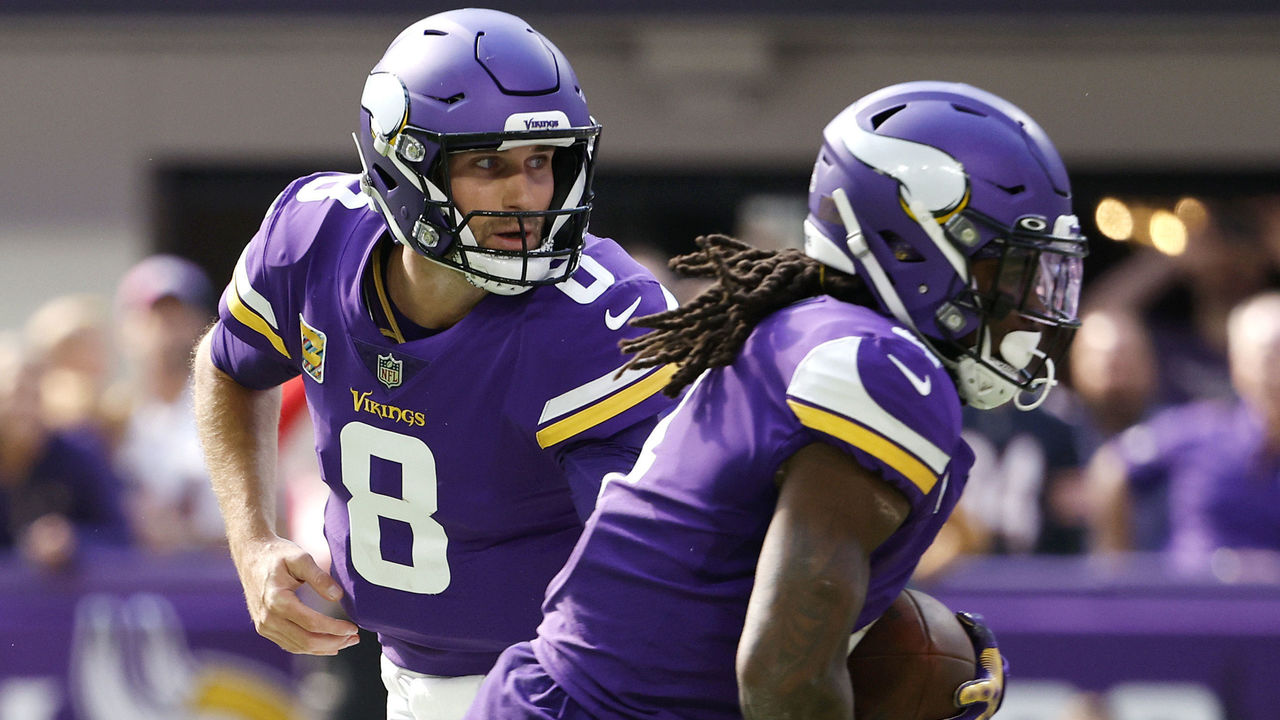 Then comes the running game with - at least for now - four-time Pro Bowler Dalvin Cook and Alex Mattison, who inked a two-year extension this offseason and averaged 4.1 yards per carry over his first four seasons. So much of what Minnesota wants to do offensively is control the game, and set up the aerial attack on the ground. Kirk Cousins has been one of the most efficient play-action passers in all of football during his Vikings tenure. Much of that success hinges on Cook and Mattison eating up crucial early-down yardage. This could very well be Cousins' final year in Minnesota, or perhaps he earns another extension. We really don't know. But the organization has given him all the tools to contend for that elusive Super Bowl that Vikings fans so badly deserve.
Lions: Building a fortress
You have to protect in the NFC North, and GM Brad Holmes knows it. The Lions have built a fortress around Jared Goff as a result. No position so important receives less fanfare than center, but Detroit has one of the best in the business in Pro Bowler Frank Ragnow. Equally important: There's not a better pair of tackles than Pro Bowlers Taylor Decker (LT) and Penei Sewell (RT), the seventh pick in the 2021 draft who boasted a stellar 80.6 grade, per PFF (and who's still just 22!). Meanwhile, left guard Jonah Jackson also earned a Pro Bowl nod in 2021, allowing zero sacks and committing only four penalties in 2022.
This tremendous line was a key reason for Goff's breakout campaign, arguably the best of his seven-year career, in which he tossed a career-high 29 touchdowns with only seven picks. He may not be the most mobile, but Goff's quick release and understanding of Ben Johnson's offense enable him to take full advantage of the weaponry around him. As the league's become faster and more athletic, the quarterback position has followed suit. We now see GMs actively searching for smaller, shiftier, hyper-mobile QBs, a component which undoubtedly adds a special dimension to an offense. Ask Chiefs and Eagles fans about that.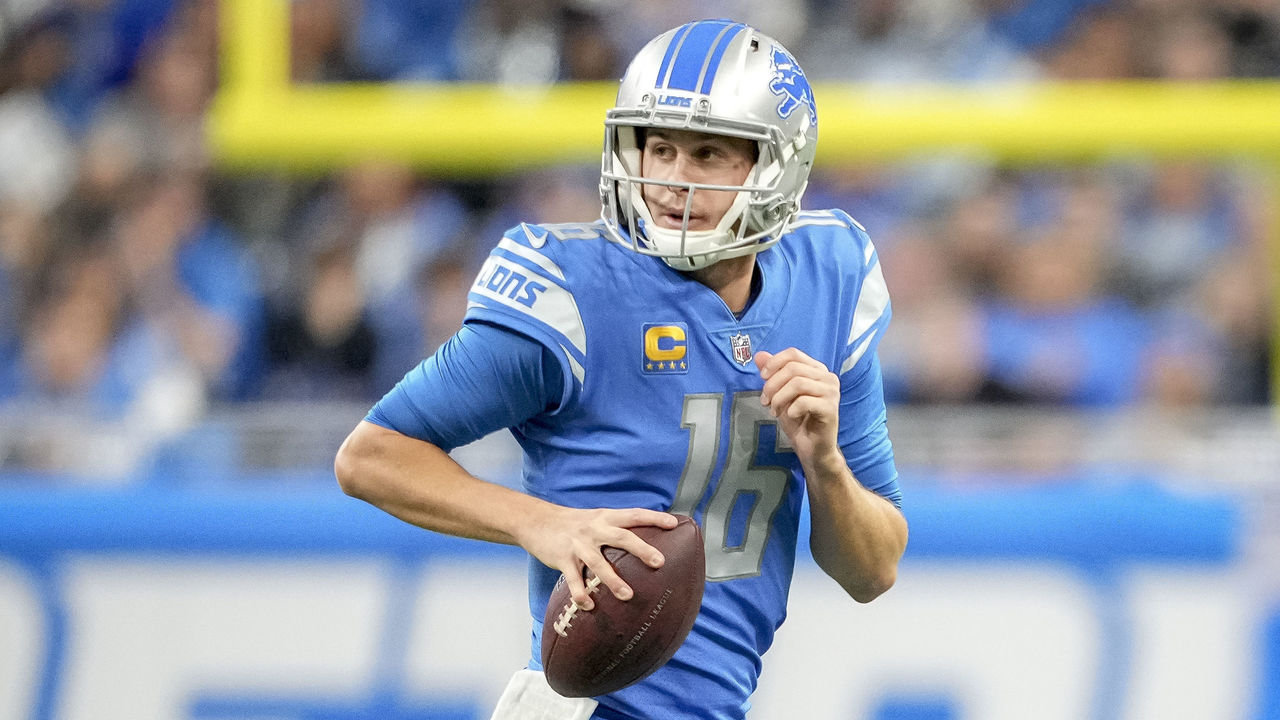 Make no mistake, though: There's still a place for the more traditional drop-back passer, the pro-style passer at 6-3, 220 who lives in between the hashes. (Rookie Hendon Hooker fits more of this classic mold.) With the drastic transition to more improvisational QBs, I'd argue that having a guy like Goff almost becomes more valuable. Defenses aren't game-planning for it anywhere near as much as they used to, which creates opportunity - something the upstart Lions have taken advantage of.
Goff's quick release and accuracy have helped Amon-Ra St. Brown become somewhat of a household name. Second-year man Jameson Williams has all the tools to become a superstar, though he's suspended for the first six games for a gambling violation. You already know I love rookie tight end Sam LaPorta, while the thunder-lighting duo of David Montgomery and Jahmyr Gibbs (he could hit 2K all-purpose yards as a rookie) provide more options. MC/DC's Lions have the ingredients to make the playoffs for the first time in seven years - and perhaps secure their first playoff win since 1991.
Packers: 'Special traits,' and special front 7
I like how this roster is constructed up front. There's a conscious effort to play old-school football and control the line of scrimmage, which should ultimately pay big dividends for first-year starter Jordan Love.
Let's start with rookie first-rounder Lukas Van Ness - I love this dude's game. Better yet, I love the fit. He combines an old-school, midwest mentality with the new-school speed and quickness we see from dominant pass-rushers. Van Ness checks in at a lean 6-5, 272 pounds. He attacks the corner with bend and a get-off you simply don't see very often - it's a commodity every team's searching for.
"Special traits," the scout told me. "He has to put it all together. He was a late bloomer who really didn't play a ton at Iowa. They had a fairly deep, experienced group, but you couldn't help but notice when he was on the field. His traits are why he went in the first round and why so many teams liked him."
Now, add established stars like Rashan Gary and Kenny Clark (82.9 grade, per PFF) - who consistently beat single coverage and command double-teams - alongside a rising talent like De'Vondre Campbell and the Packers have one of the premier front sevens in football. There are few players I'm more excited about than second-year linebacker Quay Walker, who started all 17 games as a rookie, compiling 121 tackles, 1.5 sacks, three forced fumbles, and a fumble recovery. His combination of speed and drive lead me to believe he's going to take another big leap forward. I'll say the same about 2022 first-rounder Devonte Wyatt, who flashed last year with a healthy 71 pass-rushing grade, per PFF. Finally, a sleeper: Bowling Green's Karl Brooks, a sixth-rounder I highlighted throughout the pre-draft process. Brooks ate up MAC competition his last two seasons, compiling 30.5 tackles for a loss and 17.5 sacks. A bull-rush artist with a quick first step, he should at the very least help on situational downs, providing major depth off the edge.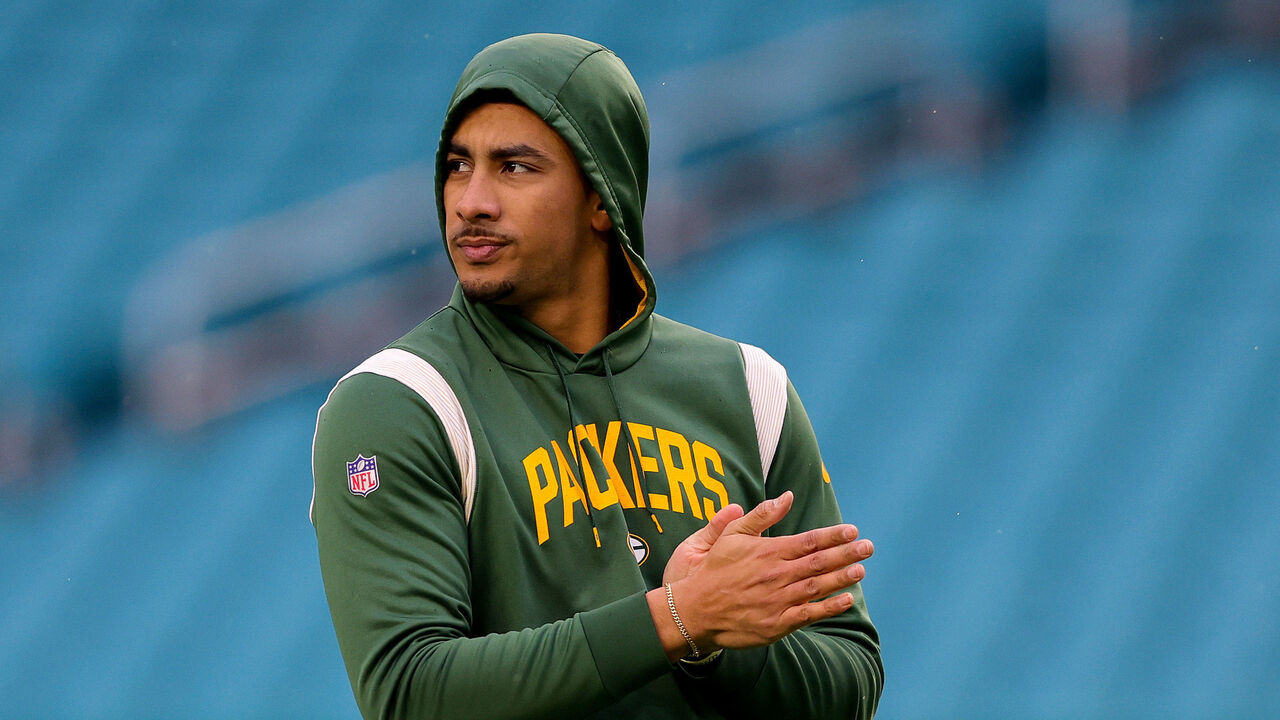 This is a new era of football at Lambeau, one that doesn't include Aaron Rodgers for the first time in nearly two decades. As Brad Pitt profoundly said in "Moneyball" as Oakland A's GM Billy Beane: "Adapt or die."
Bears: The Justin Fields show
Fair or not, it feels like the entire weight of this organization is on QB Justin Fields. Entering his third season, the 24-year-old finds himself armed with the best receiver he's had in D.J. Moore, a bona fide No. 1 who defenses legitimately have to game plan for. Fields' strengths should match Moore's, too. Few quarterbacks in the league match Fields' sheer arm strength and mobility (1,143 rushing yards in 2022), an added plus for Moore, who's as proficient as anyone stretching the defense but also inflicts tons of damage on broken plays because of his creativity and ability to change direction.
"He knows how to use his body to get open," Fields said.
"He has that second gear to go get the ball. I think that's what makes him a great receiver, just his understanding of the coverages, seeing the defense well."
Fields grasps what's needed to take the next step, telling reporters: "Just being more consistent with my quick-game stuff. I feel like down the field I'm pretty accurate. Just being more consistent with getting the ball out faster, being more accurate."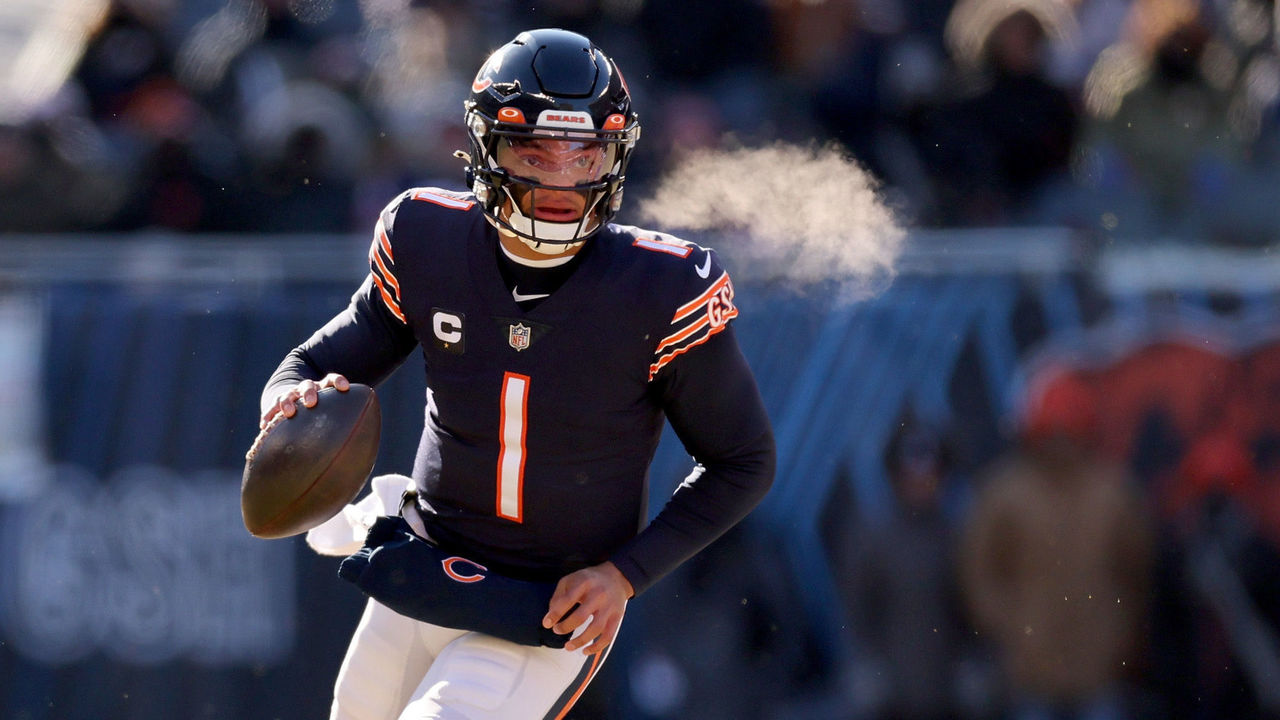 Keep in mind: Fields led all QBs in completion percentage on throws between 10-19 yards (66.7%), relying often on Cole Kmet - fresh off a career-high seven TDs - to inflict much of the damage.
In fact, there may not be a better athlete playing quarterback in the NFL. Per NFL's NextGen stats, Fields eclipsed the 20-mph mark nine times last season with the football. To put that number in perspective: only Tyreek Hill ranked higher, and he did it 10 times.
GM Ryan Poles has fortified his offensive line, adding solid right guard Nate Davis in free agency and using a top-10 pick on Tennessee's Darnell Wright, a plug-and-play starter at tackle. Darnell Mooney is motivated, and Chase Claypool is abundantly talented (and entering a contract year). Fields recently told reporters: "Chase has improved tremendously from the end of last year to now. That's one thing I'm truly proud to say, seeing his work ethic, his attitude change. You can just see he's taking another step."
Rookie speedster Tyler Scott - a former junior Olympic sprinter who clocked a sub-4.4 on his Pro Day - was one of my offensive sleepers. Bottom line: Fields should flourish. Don't forget that he's a young man whose personal QB coach since middle school, Quincy Avery, told me: "He's the only quarterback I know who really tries to throw five days a week. You almost have to hold him back. Justin is one of the fiercest competitors I've ever been around."
Jordan Schultz is theScore's NFL insider. Follow him on Twitter, Instagram, and TikTok