Ranking the 4 potential Super Bowl LVI matchups
MediaNews Group/The Mercury News via Getty Images / MediaNews Group / Getty
And then there were four.
The Kansas City Chiefs, Cincinnati Bengals, Los Angeles Rams, and San Francisco 49ers are still alive in the race for the Lombardi Trophy. Here's how the potential Super Bowl LVI matchups stack up ahead of the conference championship games:
4. Chiefs vs. 49ers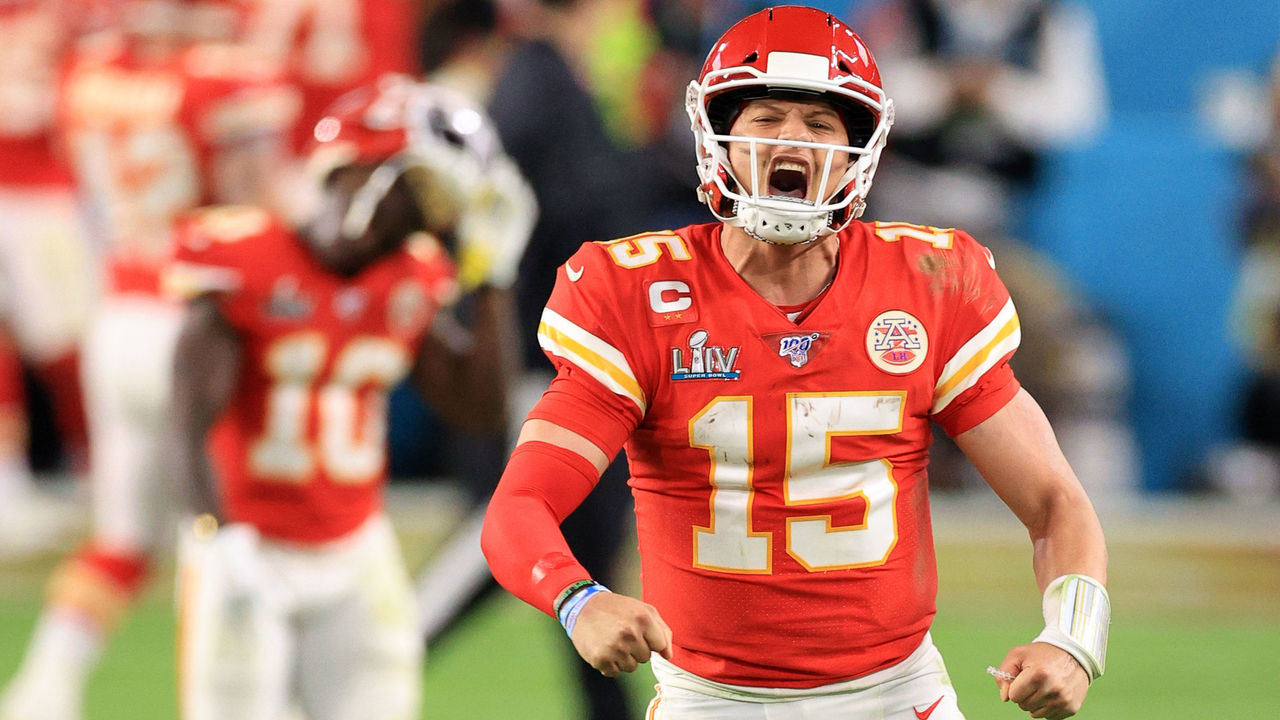 Here we go again. Patrick Mahomes and Andy Reid on one side, and Jimmy Garoppolo and Kyle Shanahan on the other. Though a sequel of Super Bowl LIV may not sound like the most appealing option in 2022, this rematch would feature much more intrigue than the first installment.
Rewinding to February 2020, Mahomes was poised to launch into superstardom, with the only question being not if he would win the Super Bowl, but how many more would follow? On the other side, the 49ers looked to solidify the Shanahan-Garoppolo pairing, though that all came crashing down as they let the Lombardi Trophy slip through their grasp in an epic collapse.
Both sides have been forged in fire since that fateful day. Mahomes suffered a blowout loss in last year's Super Bowl, while the 49ers' relationship with Garoppolo has been rocky since that 2020 defeat, and his future remains uncertain.
A rematch would be the ultimate chase for redemption. Now back to being his dominant self, Mahomes could wipe away the painful memory of last year's humbling defeat by adding another trophy to his collection, while Garoppolo and Shanahan will try to flip the script by delivering the 49ers a long-awaited Super Bowl.
3. Bengals vs. 49ers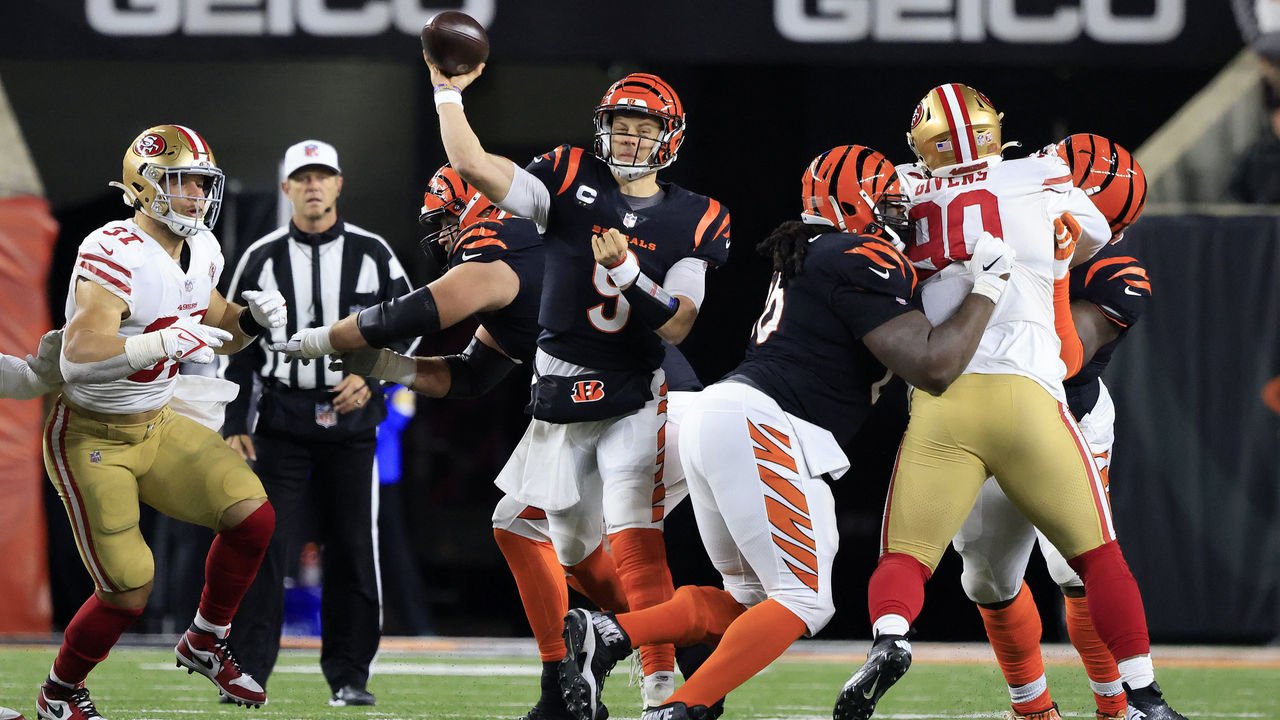 If you bet before the season that the Bengals and 49ers would be one game away from the Super Bowl, you could be rich by now. Neither was considered an offseason contender, and even their playoff status was in doubt at some point. Still, that doesn't mean a potential Super Bowl matchup between them wouldn't be a must-watch.
The most interesting aspect of this potential matchup is the history between the two franchises. Cincinnati is the only remaining team this postseason without a title in its history. The Bengals have played in the Super Bowl twice and lost to San Francisco on both occasions. Only one matchup - Pittsburgh Steelers versus Dallas Cowboys - has happened three times in Super Bowl history.
Though fans wouldn't see as many superstars as in other possible bouts, the Bengals and 49ers still have plenty of exciting players. Cincinnati features one of the NFL's most electric duos in Joe Burrow and Ja'Marr Chase, while San Francisco has George Kittle and arguably the league's most dynamic playmaker in Deebo Samuel. Plus, the pass rush would be a strength with the Bengals' Trey Hendrickson (14 sacks - team lead) and 49ers' Nick Bosa (15.5 sacks - second in the NFC).
San Francisco edged Cincinnati in overtime during their regular-season meeting in December.
2. Bengals vs. Rams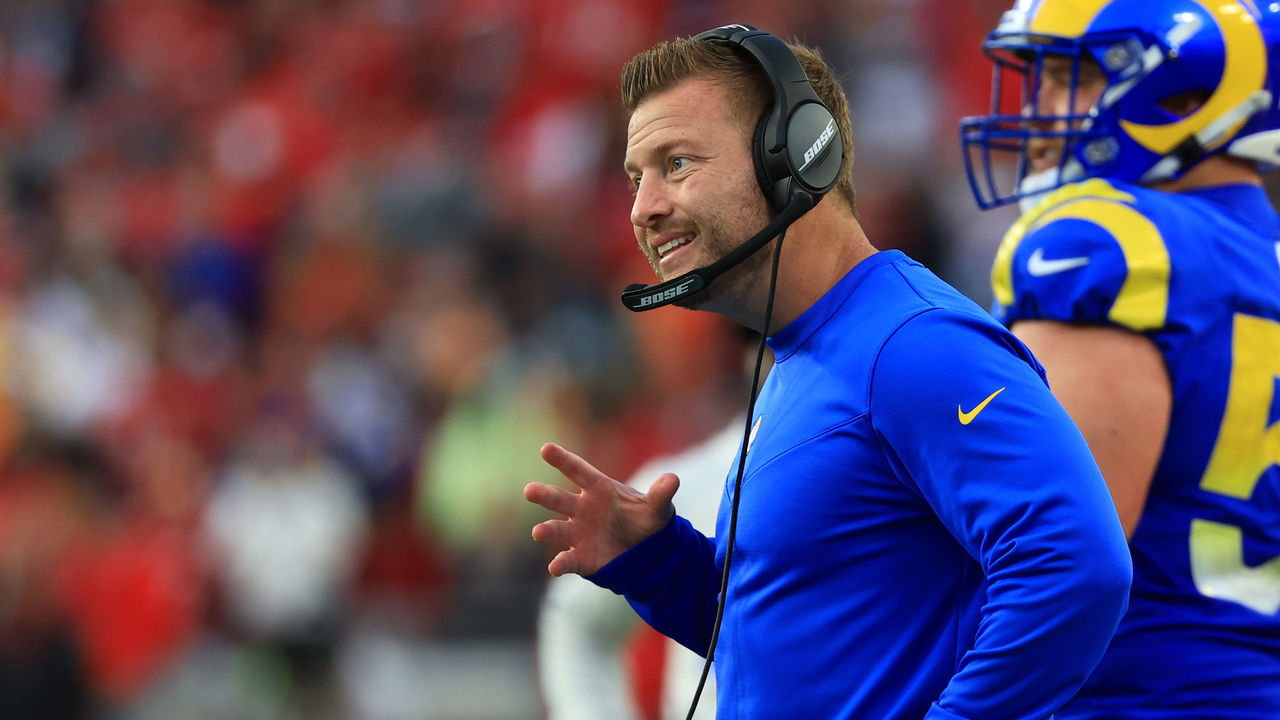 The Bengals and Rams meeting in Super Bowl LVI would provide an intriguing backstory between like-minded coaches with rockstar players.
If there's anyone prepared to slow down the offensive guru that is Sean McVay, perhaps it's someone who knows all his tricks. Bengals head coach Zac Taylor spent time on McVay's staff from 2017-18, giving Taylor first-hand knowledge of his former boss' offense. The same applies for McVay, who oversaw Taylor before the former quarterbacks coach landed the big job in Cincinnati. McVay's coaching tree could come to blossom at Super Bowl LVI, though Taylor would have a prime opportunity to take down his former boss and prove the student has become the master.
With the Super Bowl taking place in Los Angeles, it's only fitting that both coaches will have A-list stars at their disposal in this potential chess match. Two of the league's biggest rising stars - Burrow and Chase - would be tasked with stealing the spotlight from the likes of Jalen Ramsey, Aaron Donald, and Von Miller - three of the NFL's highest-paid defenders.
All eyes would be on a five-star matchup between Chase, who's in the midst of one of the greatest rookie seasons ever, and Ramsey, who has made a career out of silencing big-name wideouts. Fans could be in for a treat watching what happens when an unstoppable force meets an immovable object.
1. Chiefs vs. Rams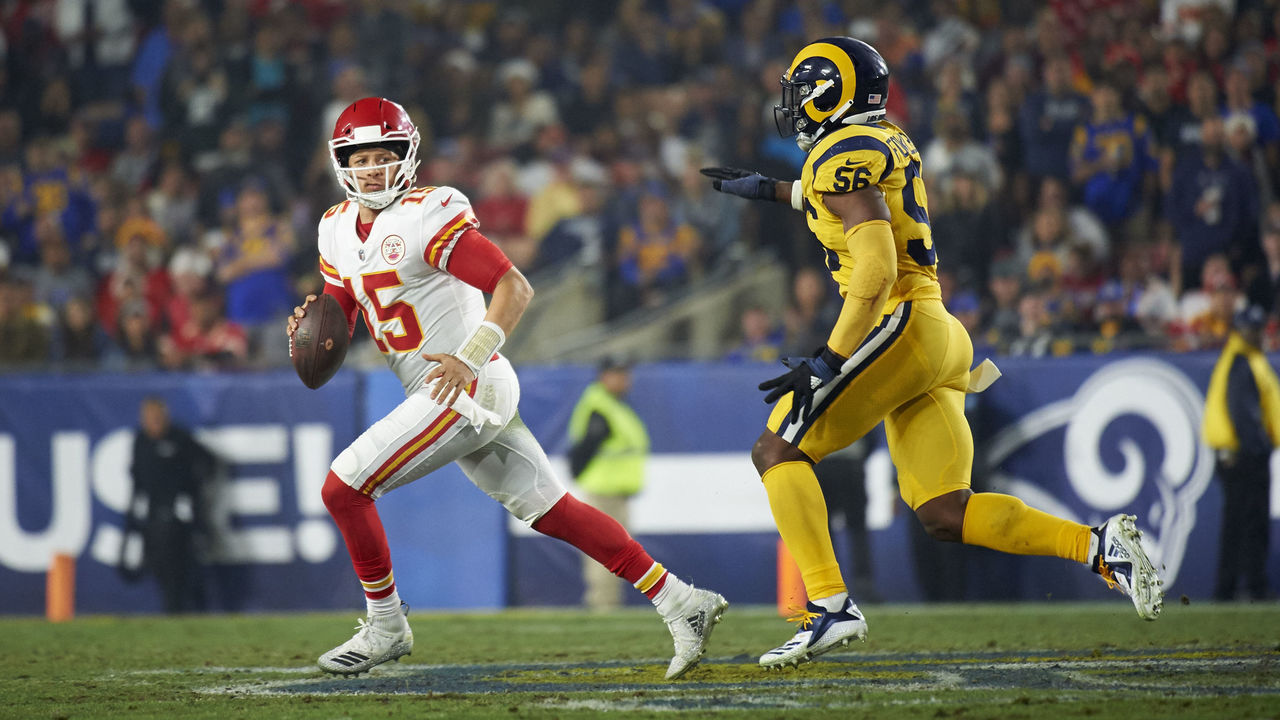 A Super Bowl LVI matchup between the Chiefs and Rams is all football fans could hope for right now, as the bout would check a lot of boxes. Two exciting quarterbacks? Check. Two elite offensive-minded coaches? Check. Absurd receivers? Check. The two most disruptive interior defensive linemen in the NFL? Check. The list goes on and on.
Kansas City has played in back-to-back Super Bowls, so its offensive firepower isn't news to anyone. The trio of Mahomes, Travis Kelce, and Tyreek Hill can essentially do anything on the field, including score an 80-yard touchdown in one play or march 44 yards in 13 seconds to kick a game-tying field goal. Reid, one of the NFL's most experienced and accomplished head coaches, has found an unfair formula to torch his opponents.
The 63-year-old Reid would be facing McVay, who already has a Super Bowl appearance and a Coach of the Year award on his resume at age 36. The Rams have given McVay plenty of superstars to work with, and the investment has paid off. Matthew Stafford has found his rhythm alongside Cooper Kupp and Odell Beckham Jr., making L.A.'s offense as dangerous as any other unit in the NFL. Plus, the Rams have more than enough star power defensively in Donald, Miller, Ramsey, and others.
The last time Reid's Chiefs and McVay's Rams faced off in 2018, it marked the only game in NFL history where both teams topped 50 points.
Comments
✕
Ranking the 4 potential Super Bowl LVI matchups
  Got something to say? Leave a comment below!