After six months of worldwide upheaval and uncertainty, the NFL is back. Its regular season is somehow set to begin on time when the Houston Texans visit the Kansas City Chiefs tonight, while the weekend brings the rest of Week 1's full slate of games, including a nationally televised Sunday tilt featuring Tom Brady and Drew Brees. It feels almost … normal. Almost.
Let's get right to the big-picture items that ought to figure prominently this season, at least as of right now.
The pandemic isn't over
NFL teams did a great job keeping the coronavirus at bay during training camp, thanks in large part to the detailed health and safety protocols established in conjunction with the players' union. The league's rigorous daily testing regimen was set to expire on Sept. 5, but the NFL agreed to continue it during the regular season at the union's request. But the calculation changes now.
Though the league opted against an NBA- or NHL-style bubble system, training camps effectively functioned like individual bubbles. But with the season starting, teams will begin to travel, which is precisely the period in which MLB's no-bubble approach started showing vulnerabilities.
The NFL is counting on an honor system to keep players, coaches, and other team personnel from putting themselves in situations that might increase their risk of contracting COVID-19. It will certainly help that team travel itineraries - fly in the day before, fly home right after the game - and work schedules might make it more difficult for individuals to stray into risky situations. But uncertainty looms large. The virus will have the ultimate say.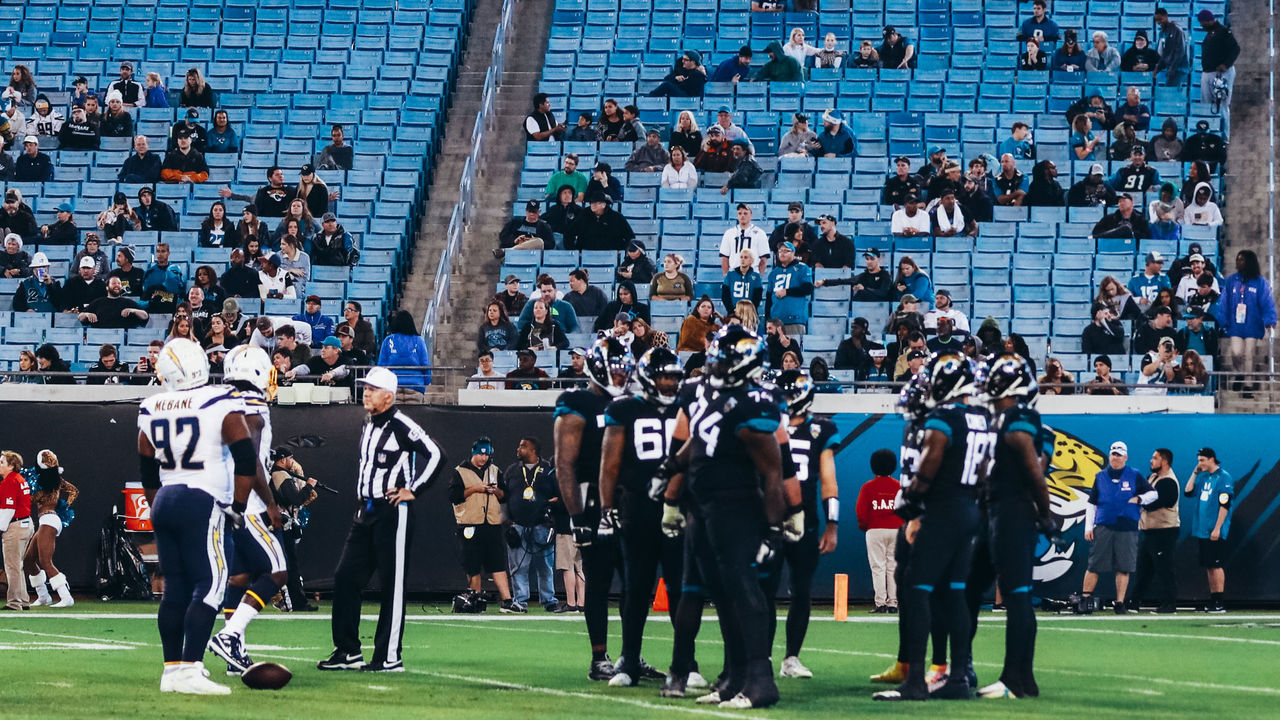 There will be other adjustments. Twenty-six teams will not have fans in the stands, at least at the start of the season. Those that will - the Cleveland Browns, Dallas Cowboys, Indianapolis Colts, Jacksonville Jaguars, Miami Dolphins, and the Chiefs - will do so under capacity restrictions. The league will also allow teams to pump artificial crowd noise into their respective stadiums. Coaches like Sean McDermott of the Buffalo Bills have openly fretted about some teams having a home-crowd advantage, but it's hard to see how 20% capacity in an 80,000-seat stadium will be much of a factor.
Practice squads have also been expanded, and there are new rules regarding how teams can claim players or bump them to the active roster in the event of a positive test result. Depending on how things shake out, it will be worth watching to see if any such roster rules become permanent.
Protests
Many players and coaches have said they intend to take a knee during the U.S. national anthem to protest racial injustice and police brutality, with even Cowboys owner Jerry Jones finally acknowledging he won't do anything to stop members of his team from doing so.
What's less clear is whether protests will go any further, even to the point of the walkouts that briefly affected other sports in recent weeks. Though commissioner Roger Goodell is now on record saying he supports both the players' right to protest and their cause, it's also unclear how he and the league will react if the protests wind up in President Donald Trump's outrage generator with a November election looming.
The separation of Brady and Belichick
After 20 years of unprecedented success, Brady and head coach Bill Belichick won't be working together. It's impossible to suss out which one was more responsible for the New England Patriots' dynasty since they were so intertwined in their working relationship. But now what?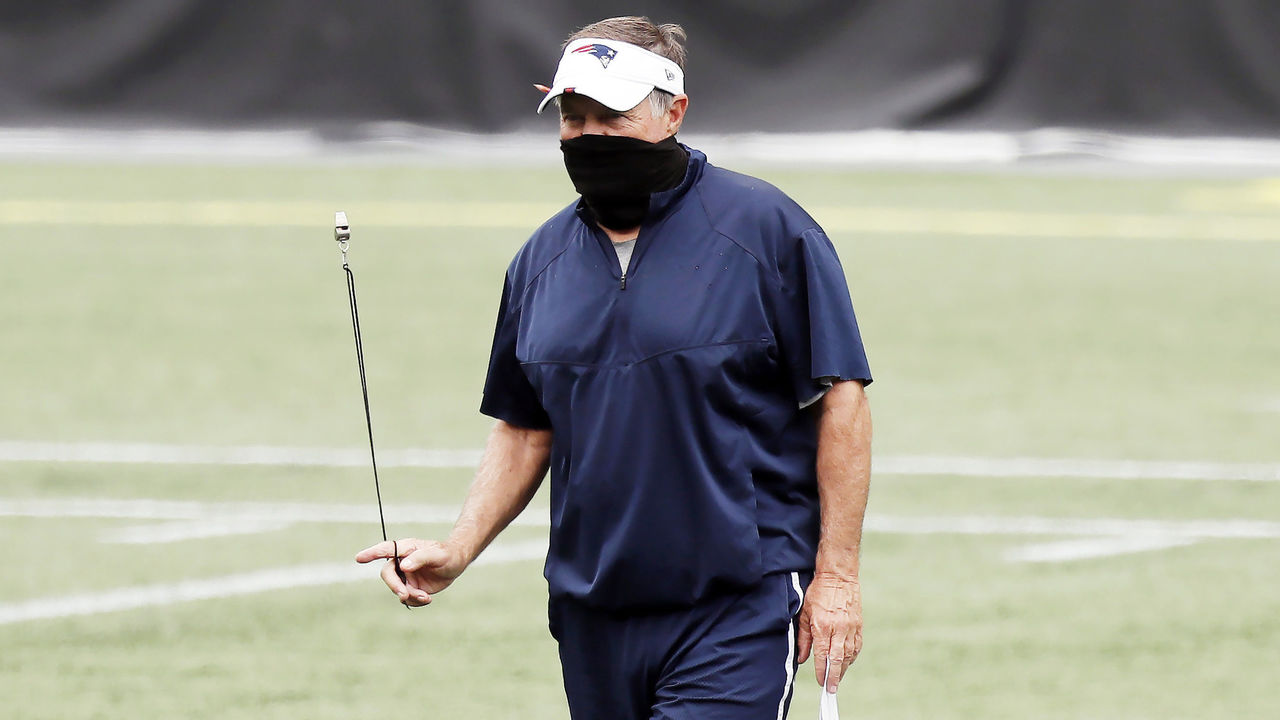 Brady joined the Tampa Bay Buccaneers and they seem to have the pieces for a playoff run, but winning the offseason isn't the same as winning for real. Belichick, meanwhile, made a value acquisition by picking up Cam Newton on the cheap, but Newton is stuck throwing to the same mediocre pass-catchers with whom Brady had to work last season. New England also had a league-high eight players opt out of the season because of the pandemic, including two of its best defenders. It's impossible to count the Patriots out until they're actually out, but could this finally be the year?
Young guns at QB
The last few seasons have signaled a real changing of the guard at quarterback after many years of geezers like Brady dominating the position. Patrick Mahomes was the 2018 league MVP in his first full season as a starter and followed that by winning the Super Bowl. Lamar Jackson was last year's league MVP after piloting the Baltimore Ravens to a 14-2 finish. Deshaun Watson continues to thrive despite Bill O'Brien's questionable roster management. Dak Prescott proved he can succeed in a forward-thinking system. And Kyler Murray showed potential in head coach Kliff Kingsbury's aggressive offense, which now includes one of the game's best receivers in DeAndre Hopkins.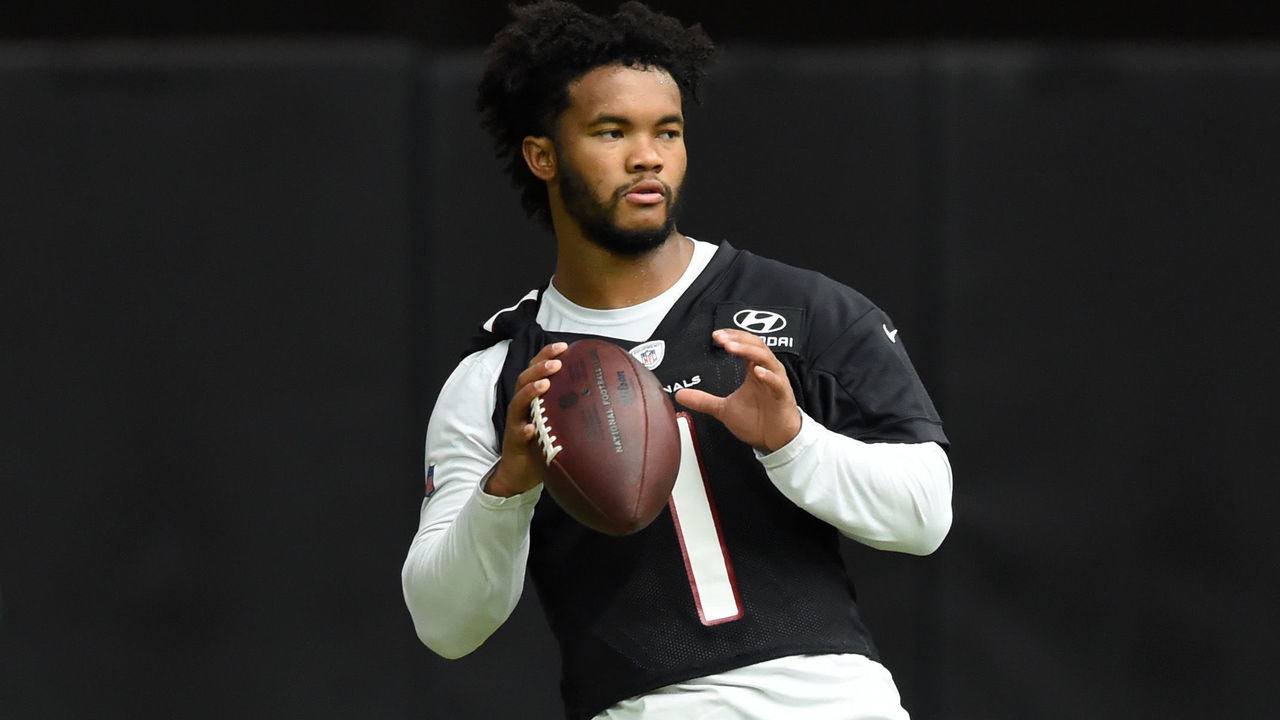 All of these quarterbacks have dynamic skill sets and coaches who are willing to tap into their full potential with play-calls and personnel groupings designed around what they do best, eschewing the traditional square-peg-round-hole approach of forcing them to be strictly pocket passers. It's a credit to all involved, and it's also fun as hell to watch. That Mahomes and Watson both received gargantuan contract extensions this offseason is a sign these guys are expected to dominate for years. That Prescott didn't is a sign of Jones' stubbornness, which is only going to make signing Prescott increasingly expensive.
Don't forget the geezers
Eli Manning finally retired, but Brady, Brees, Philip Rivers, and Aaron Rodgers are still alive and kicking because some things never change. Brady and Rivers are with new teams, while the Green Bay Packers traded up to nab Jordan Love, Rodgers' possible replacement, in the first round of the draft. Brees, meanwhile, will be 42 in January, a fact often overlooked because he'll never be as old as Brady.
Like Brady, Rivers has a chance to begin anew, albeit as a bridge quarterback on a one-year deal. But the Colts had built a roster that seemed primed to contend for a Super Bowl in 2019 until Andrew Luck retired on the eve of the season. Even if Rivers is no longer a consistent deep-shot threat, he still possesses something with which Indianapolis can work.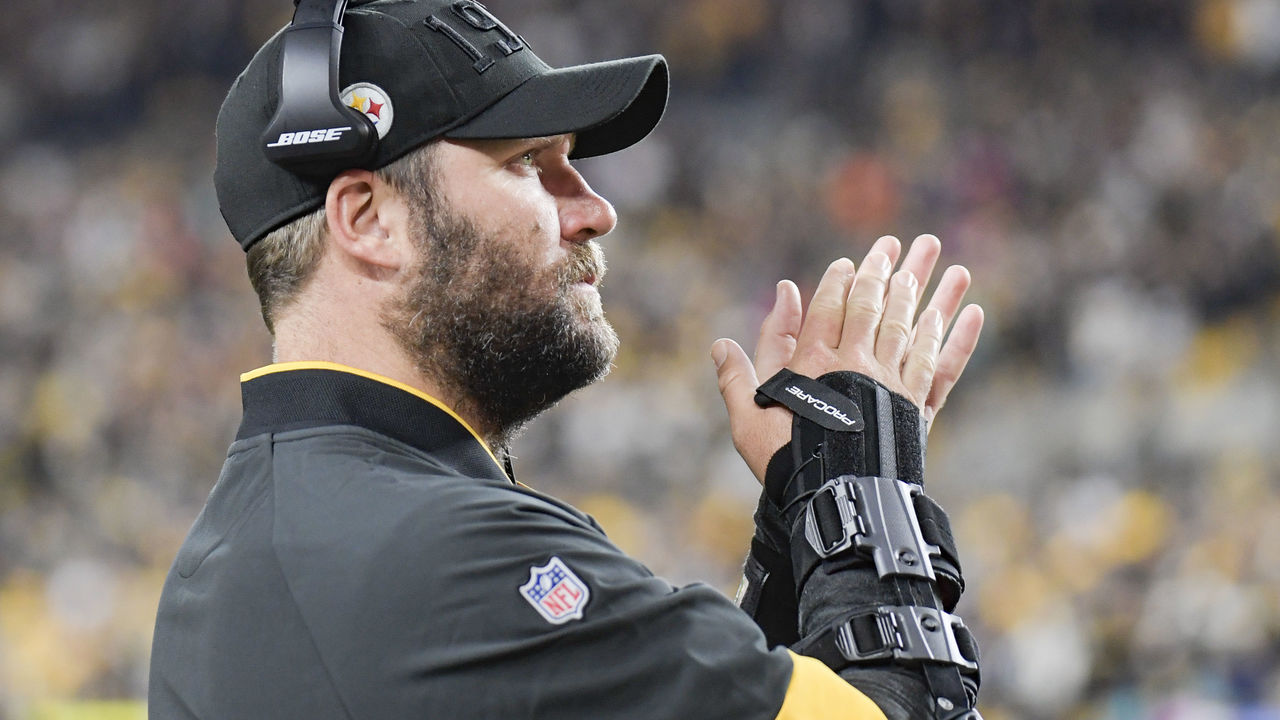 Then there's Ben Roethlisberger, who's 38 and coming off elbow surgery, which is never a good combination. Big Ben was a big-volume QB as recently as 2018, but he also had peak Antonio Brown at that time, and his performances in recent years have sometimes been erratic. The Pittsburgh Steelers figured out how to play defense last season for the first time in years, which was a big reason they were able to eke out an 8-8 finish with Devlin Hodges and Mason Rudolph doing their worst in Roethlisberger's absence. A healthy, capable Roethlisberger could put the Steelers on a path toward a possible playoff run. A banged-up, scattershot Roethlisberger could leave the franchise rudderless and stuck with a mammoth 2021 cap hit.
Don't forget Russ, either
At 31, Russell Wilson is neither a young gun nor a geezer. But he remains one of the NFL's best quarterbacks, in large part because of his ability to improvise in a Seattle Seahawks offense that could do so much more to feature his talents.
"In 2019, only five teams passed on a lower percentage of plays than Seattle (54.0%), and in '18 no team threw less frequently," Conor Orr recently wrote for Sports Illustrated. "The team went to the playoffs in both of those seasons, in large part because Wilson consistently delivered his heroics late."
"Let Russ Cook," indeed.
Remember the Cleveland Browns?
The Browns were 2019's version of the Buccaneers: a team widely expected to make a playoff push after years of futility. Alas, paper champions are sometimes just paper champions. Quarterback Baker Mayfield struggled, Cleveland finished 6-10, and the team fired head coach Freddie Kitchens after just one season.
Despite a wealth of talent, the 2019 Browns were a prime example of how team and coaching dynamics - factors fans and even reporters aren't close enough to observe - can be the difference between winning and losing. There seemed to be no way a team with Mayfield, Odell Beckham Jr., Jarvis Landry, Nick Chubb, Myles Garrett, and Denzel Ward could lose 10 games. But success isn't just about having talented players, even if having such players is a key ingredient in achieving that success.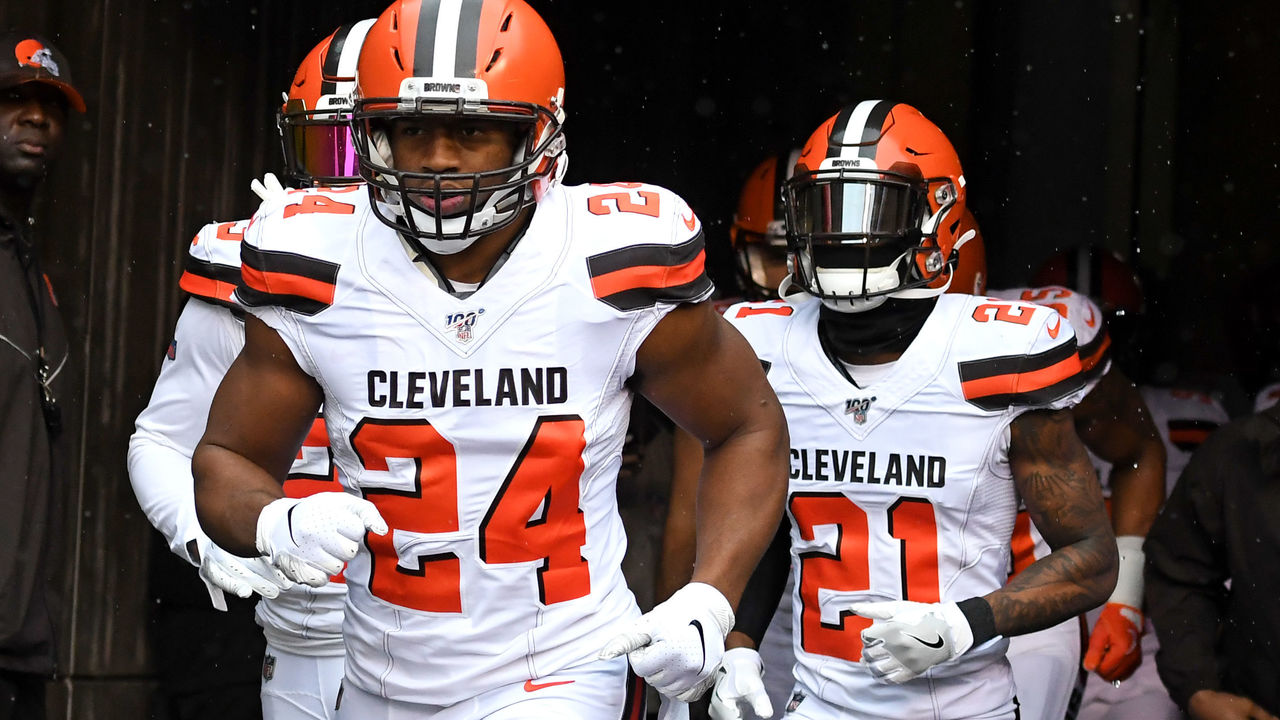 Cleveland had a real front-office conflict between its analytics-driven individuals and its old-school football folks. And though Kitchens seemed like a smart hire given the improvement Mayfield and the offense showed once he took over as coordinator midway through the 2018 season, he proved to be out of his depth in the head job.
After 2019, the Browns hit reset again, this time putting the analytics-minded Paul DePodesta in charge of personnel and hiring Minnesota Vikings offensive coordinator Kevin Stefanski as head coach. They also signed tackle Jack Conklin and tight end Austin Hooper, in addition to drafting tackle Jedrick Wills. Those moves ought to help Mayfield by reducing the frequency with which he jets out of the pocket when it might be unnecessary. With far less preseason fanfare, could this be the Browns' year? It's possible, but these are the Browns, so believe it when you see it.
Can the Titans sustain what they started?
Six games into the 2019 season, Ryan Tannehill replaced Marcus Mariota as the Tennessee Titans' starting quarterback and proceeded to become one of the league's most efficient passers. Tannehill, a former first-round pick who had washed out with the Dolphins, wound up leading the league in completion percentage over expectation, which measures a QB's performance relative to the difficulty of his throws. Tennessee made the playoffs, then beat the Patriots and Ravens on the road before grabbing an early but ill-fated 10-point lead against the Chiefs in the AFC Championship Game.
Running back Derrick Henry also won the rushing title, and he averaged 148.7 yards on the ground in the Titans' three playoff games. The team rewarded both Tannehill and Henry with contract extensions, but can the Titans keep it up?
Tennesee has an innovative offensive coordinator in Arthur Smith, who went heavy on play-action last year, and the team added pass-rusher Vic Beasley before also landing Jadeveon Clowney on the eve of the season. After spending some time at Titans camp, NBC's Peter King came away impressed with what he heard about rookie running back Darrynton Evans, a third-round draft pick. One person close to the Titans told King that Evans "has a chance to be a poor man's Alvin Kamara."
Tannehill, Henry, Evans, and shifty wideout A.J. Brown - who averaged 8.9 yards after the catch last season, according to Sports Info Solutions - certainly give the Titans plenty on which to build. They're just not a surprise anymore.
Dom Cosentino is a senior features writer at theScore.