Now that the Tampa Bay Buccaneers have won the offseason, the NFL universe can finally turn its attention to whether the Bucs are capable of winning during the regular season, against actual opponents in actual football games. The sport can be pesky like that.
There is widespread belief that the Bucs are good enough to make the playoffs, with ESPN's full-season simulator putting them in the NFC Championship Game and Peter King of NBC sauntering out onto a limb to predict they'll win the damn Super Bowl. But how realistic are those expectations?
The Bucs have added a bunch of players, including Tom Brady, who only happens to be the greatest quarterback of all time. This, in turn, prompted Brady's old wingman, tight end Rob Gronkowski, to come out of retirement.
Tampa Bay also kept its defense together by retaining Shaquil Barrett, Ndamukong Suh, and Jason Pierre-Paul. It attacked some major needs by drafting offensive tackle Tristan Wirfs and safety Antoine Winfield Jr. with its first two picks. And then the Bucs signed running back Leonard Fournette after he had been released by the Jacksonville Jaguars and cleared waivers. Fournette, of course, was the fourth overall pick in the 2017 draft.
Past isn't prologue, but these are some fun facts to pass along anyway: Tampa Bay has the worst all-time winning percentage of any team in the league. Even though the Bucs won a Super Bowl 18 years ago, they haven't won a playoff game since and haven't appeared in the postseason at all since 2007 - the second-longest drought in the NFL. Since 2002, the season of Tampa's lone title, Brady has won 27 playoff games and five Super Bowls with the New England Patriots. The Bucs were 7-9 last season, Bruce Arians' first as head coach. So, how's this going to go?
If Brady's the GOAT, what's the problem?
It's not a problem, really, but it is uncharted territory. Brady is 43 years old, and the only QBs to ever start a game at that age or later are Vinny Testaverde, Steve DeBerg, and Warren Moon; none achieved anything memorable when they did. Brady has long seemed to defy the aging process, but he can't do it forever. And when the end comes for quarterbacks, it tends to arrive rather quickly. Reports out of Bucs camp suggest he looks good, but he also hasn't yet faced opponents who are game-planning, nor has he taken any hits.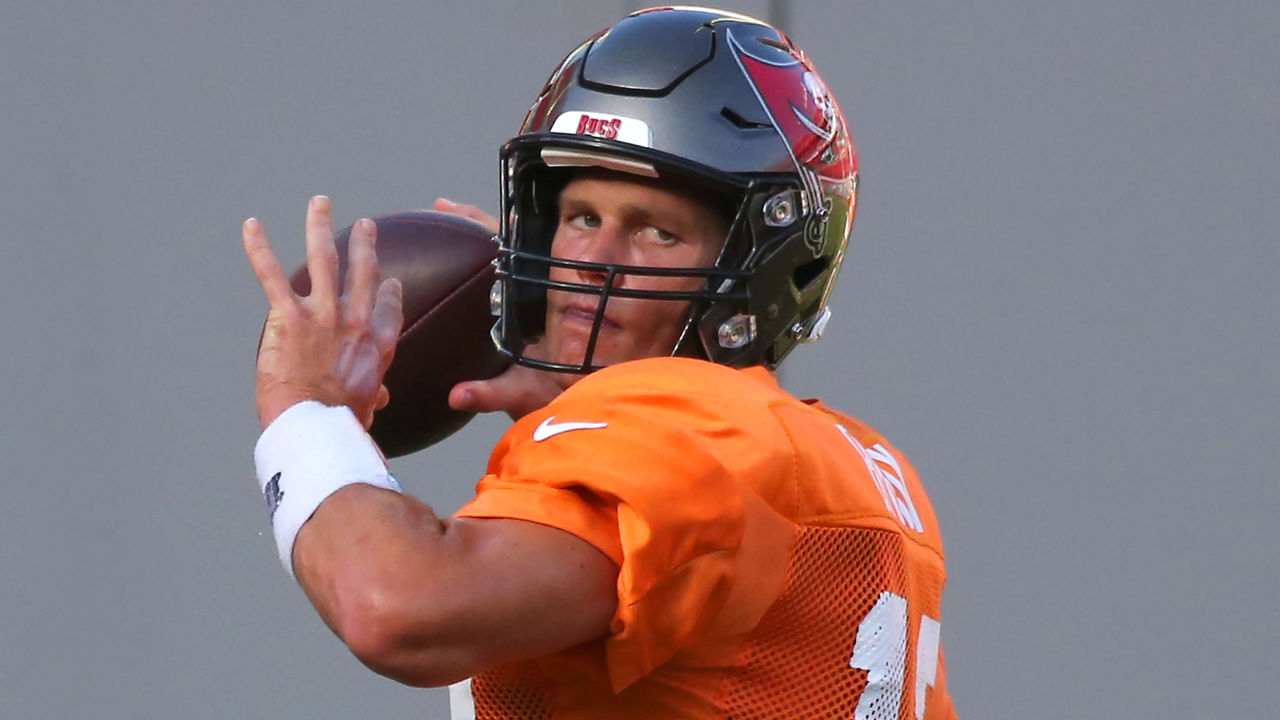 Can Brady still play?
The evidence is sort of mixed, which I explained in greater detail back in March. Some statistics indicate Brady is in decline, but he also had a genuinely crummy group of receivers to work with last year and the Patriots still managed to finish 12-4. He's certainly got a better group of skill players around him now.
Oh?
Yeah. Wideouts Chris Godwin and Mike Evans might be the best tandem in the league. The pair combined for 153 catches and 17 touchdowns last year, and they're dangerous in different ways. According to Sports Info Solutions, Evans had 887 completed air yards last year, good for sixth in the league, while Godwin led the NFL with 629 yards after the catch and dropped just one pass out of 121 targets. Tight ends Cameron Brate and O.J. Howard combined for 70 catches. Then throw in Gronk, who's now 31 and was pretty banged up when he retired after the 2018 season. He's still Gronk, though, which means if he can still bring it, he's going to be a darn good weapon for Brady. All told, it's the best pass-catching crew Brady's had in a long time.
What about the offensive line?
Four of five starters are back, with Wirfs all set to replace Demar Dotson at right tackle. The Bucs ranked 17th last year in pass-block win rate, per ESPN, with left guard Ali Marpet and center Ryan Jensen both in the top 10 at their respective positions. PFF graded the Bucs' O-line as the league's seventh-best unit. On running plays, Football Outsiders ranked Tampa Bay 23rd in adjusted line yards. All in all, it's pretty good, at least for the passing game. That bodes well for Brady, who owes some of his longevity to how infrequently he gets hit.
What about Arians? Isn't he all about throwing it deep, something Brady doesn't do all that often?
Arians' "no risk it, no biscuit" style seems to clash with Brady's tendency to rely on short and intermediate passes, but soon after Brady signed, Arians said he'd try to meet him halfway on this stuff. The coach made his bones by working with a variety of big-shot QBs with varying skill sets (Peyton Manning, Ben Roethlisberger, Andrew Luck, Carson Palmer, Jameis Winston, Ryan Fitzpatrick), so it's fair to expect that he and offensive coordinator Byron Leftwich will know how to work with Brady.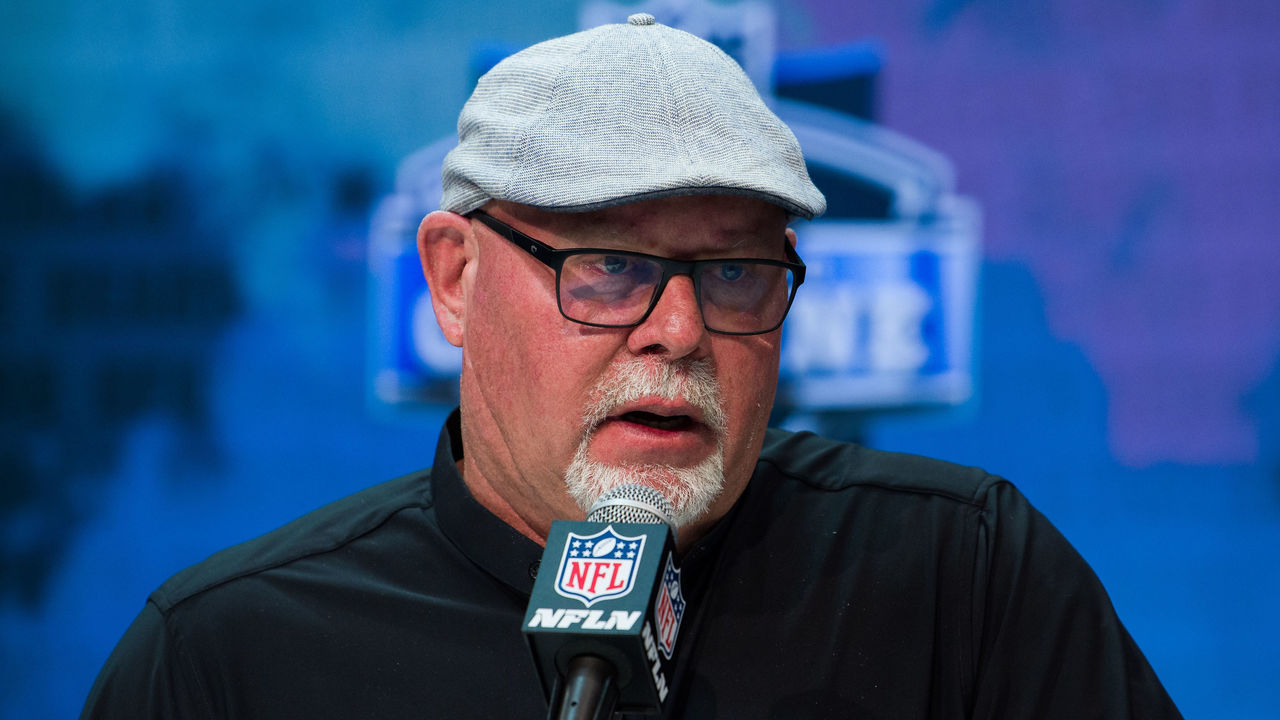 It's quite a change from Winston, that's for sure.
Yep. Winston threw 30 interceptions last season. Thirty! And one of the understated outcomes of that is poor field position. According to the Football Outsiders Almanac, opponents took over inside the Bucs' 40-yard line 14 times after a Winston interception; no other team was put in a similar situation more than nine times. Tampa's defense also faced the worst average starting line of scrimmage in the league in 2019. And Winston set an NFL record with seven pick-6s. Brady threw 29 total picks in the last four seasons. If nothing else, he ought to help the defense immeasurably just by not giving the ball away so often.
What about Fournette? Will he be a difference-maker?
Eh. I mean, he just joined the team, and there's a reason Jacksonville let him go despite his draft pedigree (it's not just because the Jaguars are tearing it all down three years after nearly getting to the Super Bowl). Ronald Jones still figures to be the primary back. If nothing else, Fournette and LeSean McCoy - another veteran newcomer - figure to give Arians and Leftwich another piece to tinker with. And who's to say how that might evolve as the season progresses?
What about the defense? Is it any good?
According to traditional volume stats like yards allowed (in which Tampa ranked 15th) and points allowed (29th), not so much. But those metrics are wildly misleading because they don't reveal the strain Winston's interceptions placed on the defense. In terms of Football Outsiders' DVOA, which factors in specific situations, the Bucs' D ranked fifth last season after having been dead last the year before. Against the run, Tampa Bay ranked first in efficiency. Defensive coordinator Todd Bowles did his thing by blitzing heavily (43.4%, second-most in the NFL) out of a 3-4, one-gap scheme. This year's defense will return 10 of 11 starters, with Winfield the only newcomer. It's a solid unit, though it also benefited from a little luck.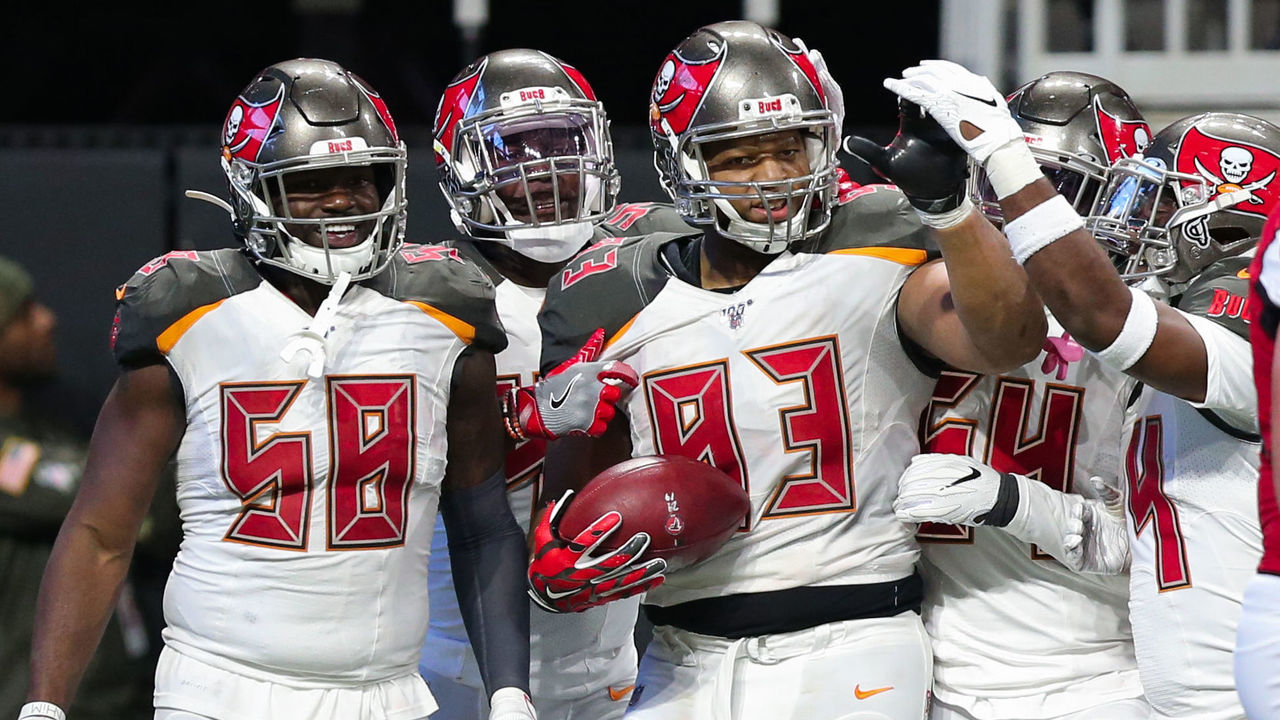 How so?
Well, in 2018, the Bucs' D was wrecked by injuries, with Football Outsiders estimating the group suffered 46.8 adjusted games lost in the secondary alone - the second-most ever tracked. Last year, the secondary endured a mere 1.6 adjusted games lost. That level of health may not be sustainable, and some overall regression in defensive performance is likely. But it still should be fairly solid.
So, like, what's the problem?
Brady's in new surroundings, with new coaches, with little chance to prepare on the field during the offseason because of the COVID-19 pandemic. The Patriots famously did things a certain way, and as much as Brady was a key part of what they did for 20 years, he no longer has the rest of that infrastructure around him. And, again, he's 43. There are other complicating factors, too.
Like what?
The rest of the AFC East was like junior varsity competition for the Patriots for all these years. That isn't the case for the Bucs in the NFC South. The New Orleans Saints are a perennial Super Bowl contender, the Atlanta Falcons should be improved, and the Carolina Panthers are something of a wild card with new head coach Matt Rhule, who had a knack for quickly turning losing teams into winners at the college level.
Also, last year's Cleveland Browns and the 2011 Philadelphia Eagles offer cautionary tales about winning the offseason by stockpiling what looks like a surefire winning roster on paper. And, come on, these are the Buccaneers. They never win anything, do they? Maybe this is the year. In five days, at long last, we'll begin to find out.
Dom Cosentino is a senior features writer at theScore.