theScore's editors count down the top 25 NFL players under the age of 25 as of kickoff in Week 1 of the 2019 season.
25-21 | 20-16 | 15-11 | 10-6 | 5-1
10. Jamal Adams, Jets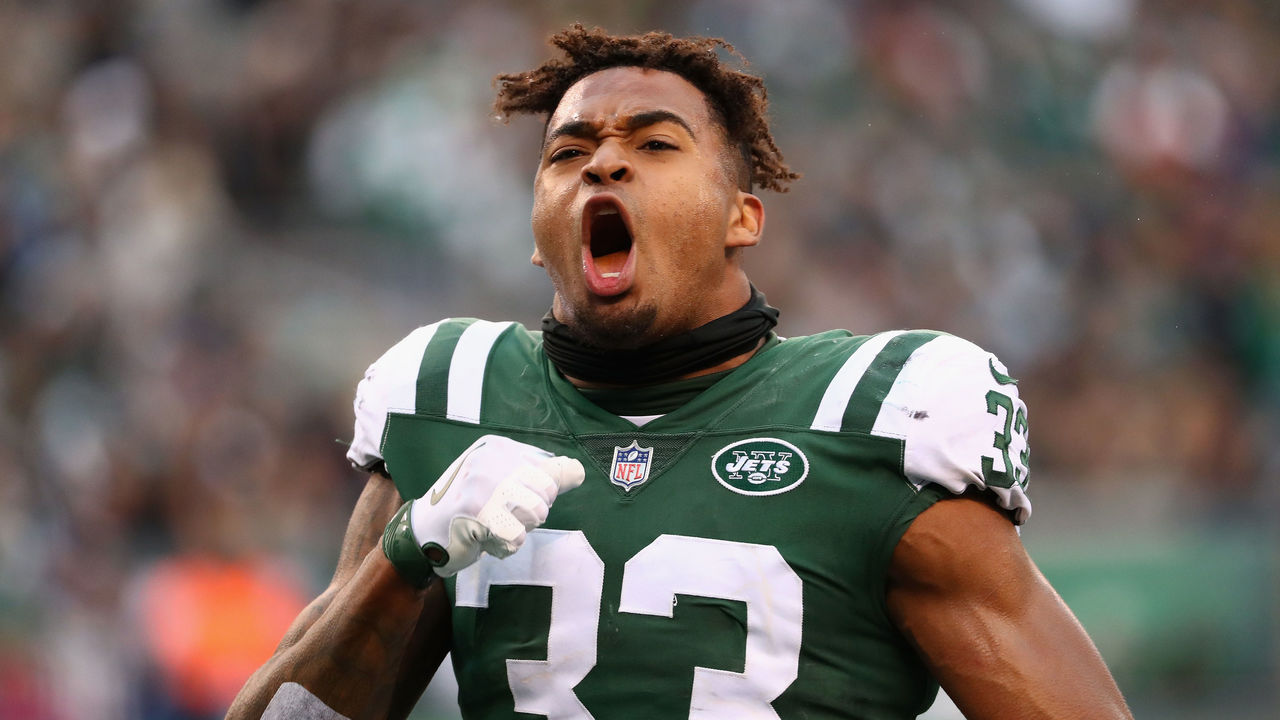 Age on Week 1: 23 years, 11 months
2018 stats: 115 total tackles, 12 passes defensed, 1 INT, 3.5 sacks
Just two years into his career, Adams is already considered one of the best safeties in the game. He's filling out his resume, too, having made the All-Rookie Team in 2017 and both the Pro Bowl and The AP's All-Pro second team last year.
The vocal and emotional leader of the Jets is a feared hitter and a stout run defender. Adams is also coming into his own in coverage, as he allowed the lowest completion percentage among safeties who faced at least 30 targets in 2018, according to NFL Network's analytics expert Cynthia Frelund.
Still, down at the line of scrimmage is where he really makes his money. Since the league began tracking tackles for loss in 1999, Adams ranks first among all safeties across the first two years of a career (18). He also sits first in quarterback hits (10) and third in sacks (5.5) by any safety over their first two seasons.
Adams' ability to diagnose plays is impeccable. Take this snap against the Jaguars, where he identifies that the left guard will pull and fills the vacated hole to stuff Leonard Fournette in the backfield.
9. Derwin James, Chargers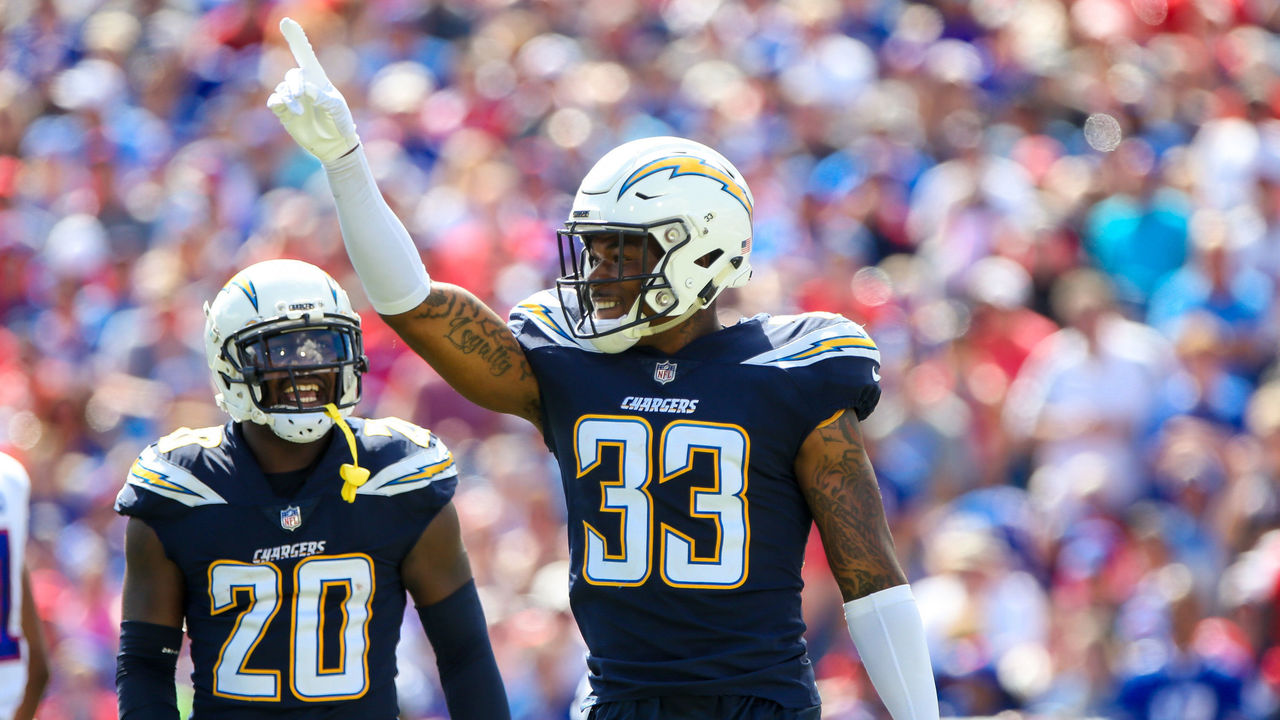 Age on Week 1: 23 years, 1 month
2018 stats: 105 total tackles, 13 passes defensed, 3 INTs, 3.5 sacks
We've made the case for Adams as one of the best safeties in football, but James may be the best safety in the NFL after just one season. After all, he was named an All-Pro at two positions - a first-teamer at strong safety and a second at defensive back.
James earned those accolades by leading the Chargers in tackles, becoming the first rookie in franchise history to record 100, and adding 3.5 sacks while tying for the team lead in interceptions (three).
In the process, he lined up at various positions - from box safety and free safety to nickel corner and outside corner - justifying his All-Pro selection at defensive back. He was also used as a blitzer and at linebacker.
By now, James has made fools of the 15 teams that passed on him in the 2018 draft while providing a glimpse of what the new hybrid safety looks like in today's NFL.
8. Alvin Kamara, Saints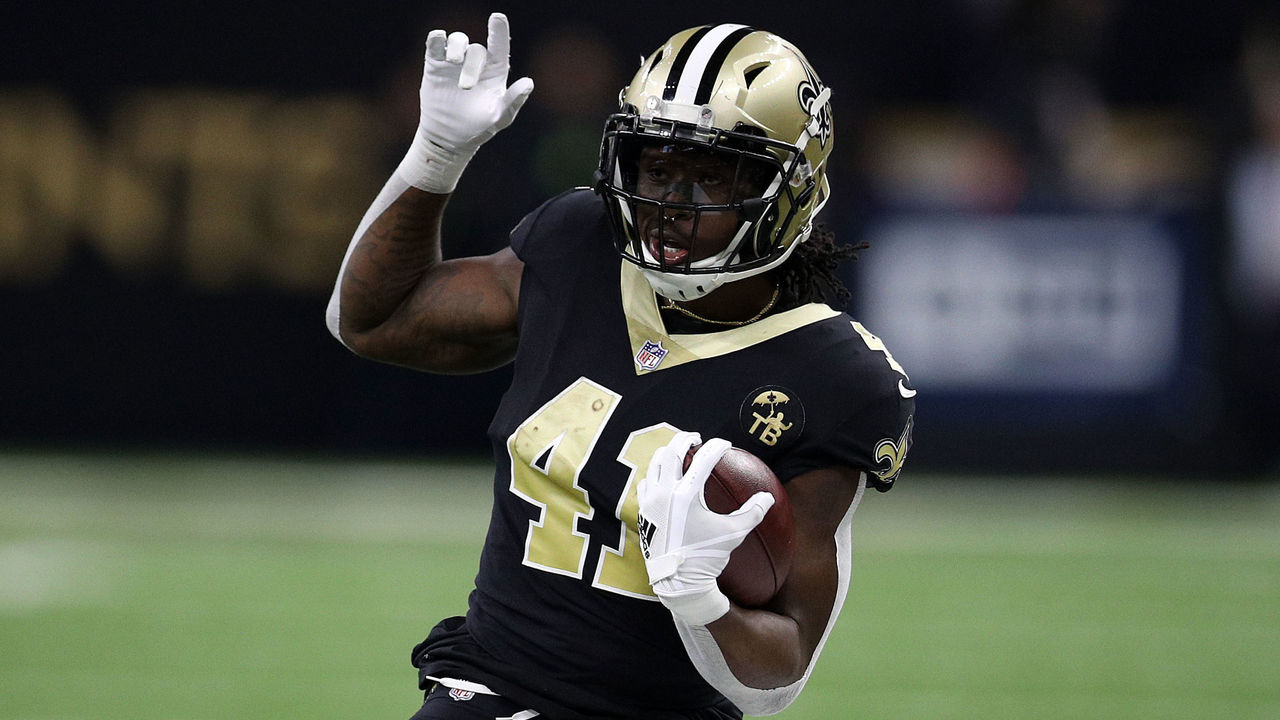 Age on Week 1: 23 years, 10 months
2018 stats: 883 rushing yards, 14 rushing TDs, 709 receiving yards, 4 receiving TDs
The 2017 third-round pick is arguably the most dynamic running back in the league. He's a threat to score on every touch, both as a runner and a receiver.
That versatility made Kamara the first player in league history to record 1,000 rushing yards and 1,000 receiving yards in his first 20 career games. He also finished top 10 in yards from scrimmage and all-purpose yards in each of his first two years, and he's already totaled a whopping 3,100 yards and 32 touchdowns.
Perhaps most impressive is that Kamara's massive production came as part of a tandem with Mark Ingram. Now, he'll get his first season as the unchallenged lead back in New Orleans with Ingram off to Baltimore.
Ingram's departure opened up 159 touches for Kamara and Latavius Murray, and there's no telling what the former can accomplish if he gets his hands on the football even more.
7. Joey Bosa, Chargers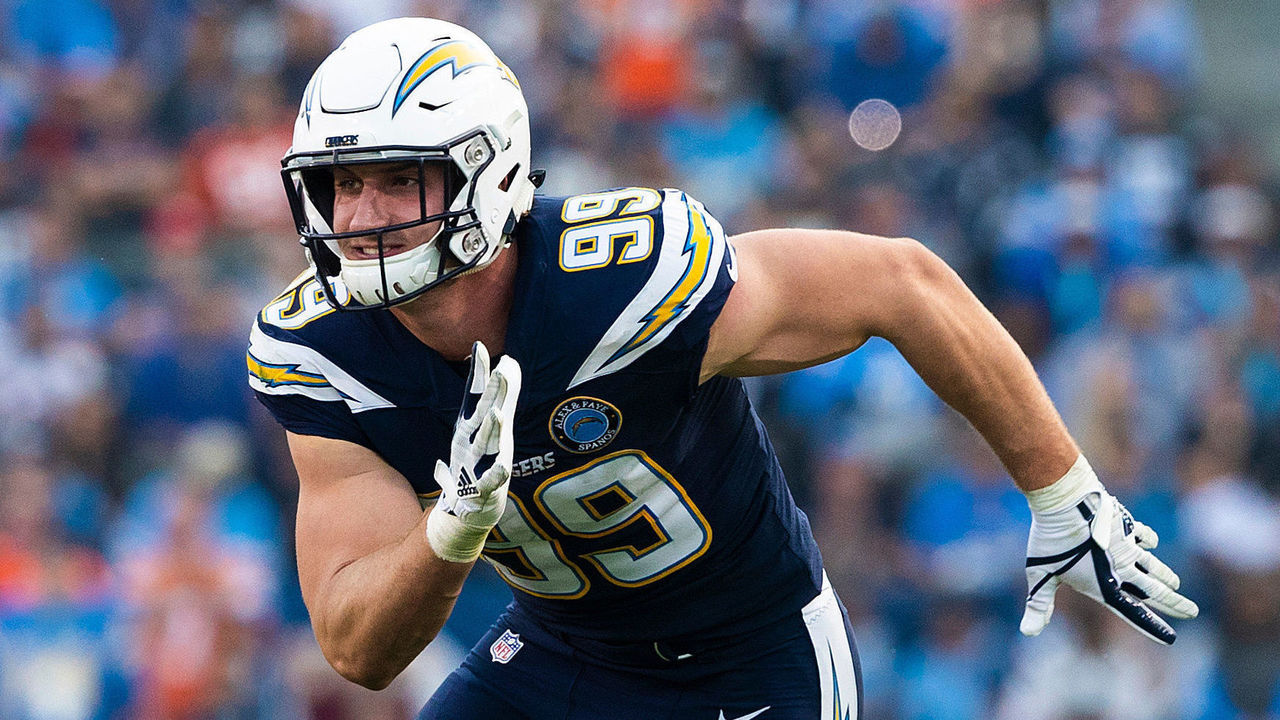 Age on Week 1: 24 years, 2 months
2018 stats: 5.5 sacks, 23 total tackles
Despite playing in just 35 career games, Bosa's already racked up 35 tackles for loss and 28.5 sacks while earning a 2017 Pro Bowl appearance and the 2016 Defensive Rookie of the Year award.
Only injuries and a contract holdout late in training camp of his rookie year have kept Bosa from accomplishing more. Last season, the defensive end racked up nearly a sack per game in seven appearances after setting a record in 2017 by picking up his 19th career sack in just 20 contests.
Blessed with the genes of his father, John, who was a defensive end in the late '80s, Bosa owns a rare mix of speed, athleticism, and power that he uses to wreak havoc on opposing quarterbacks.
6. Deshaun Watson, Texans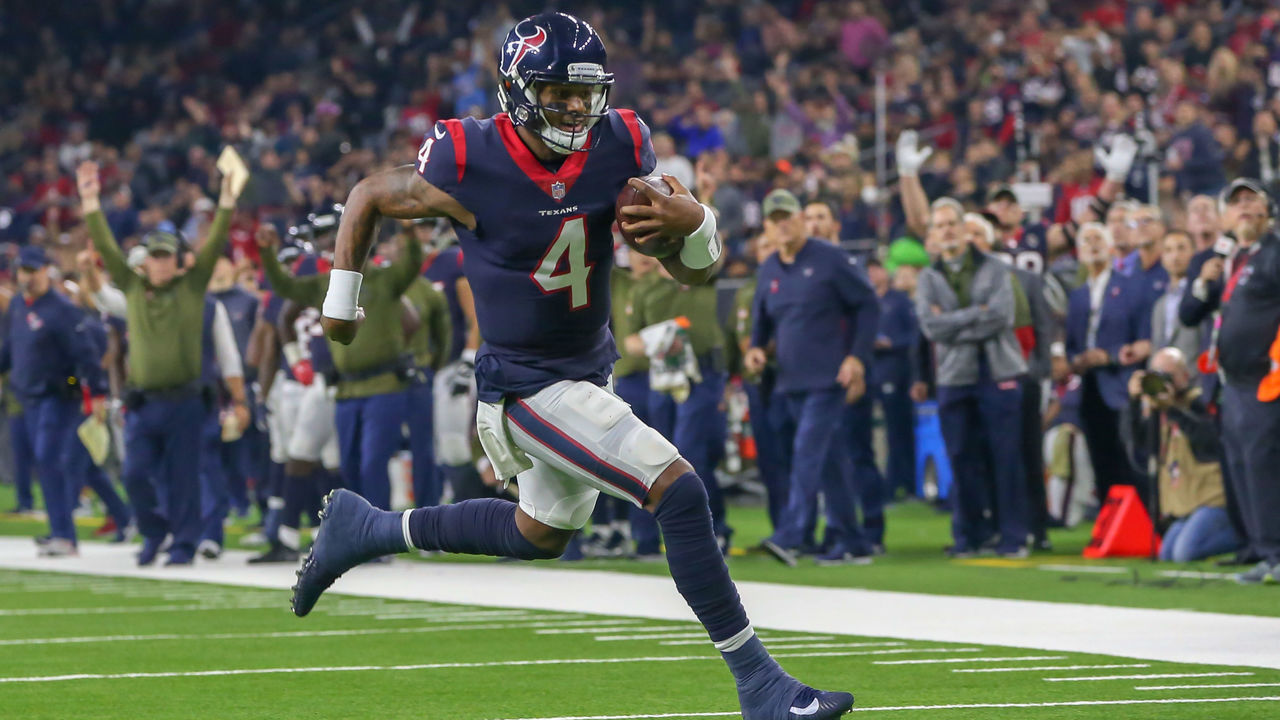 Age on Week 1: 23 years, 11 months
2018 stats: 4,165 passing yards, 26 TDs, 9 INTs, 103.1 passer rating
If not for a certain NFL MVP, Watson would likely be the young quarterback darling of the league.
After an injury derailed his rookie year, Watson threw for more than 4,000 yards in his sophomore campaign, leading the 11-5 Texans to a division title. He managed to do so despite having an average of just 3.01 seconds to throw while being sacked a league-high 62 times. Watson also ranked in the top 10 in completion percentage, passer rating, and touchdown-to-interception ratio.
Meanwhile, the young phenom became the first quarterback in history to throw for 4,000 yards and 25 touchdowns while adding 500-plus rushing yards and five rushing touchdowns in a single campaign.
The Texans aren't exactly stocked with talent at the skill positions, so Watson has formed one of the league's best duos with superstar receiver DeAndre Hopkins. In 2018, they connected 115 times for 1,572 yards and 11 touchdowns.
With another year of seasoning - and good health - Watson could become one of the premier players in the NFL.