theScore's editors count down the top 25 NFL players under the age of 25 as of kickoff in Week 1 of the 2019 season.
25-21 | 20-16 | 15-11 | 10-6 | 5-1
15. Baker Mayfield, Browns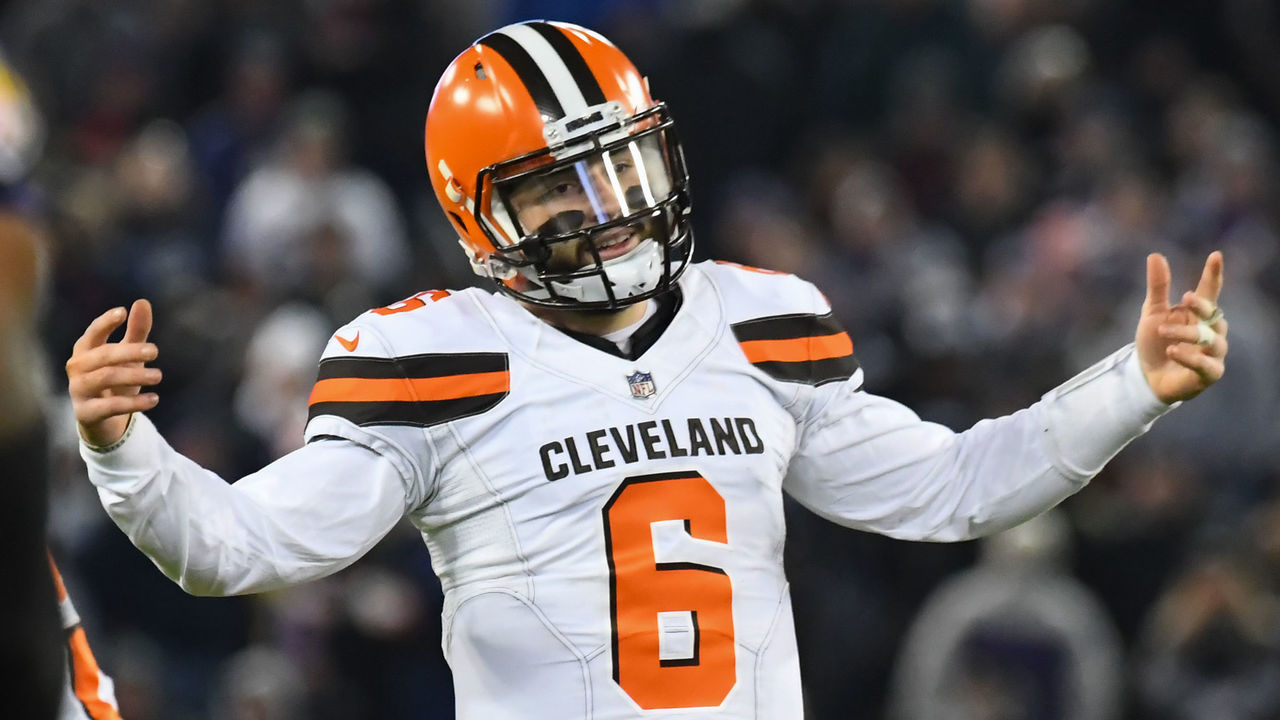 Age on Week 1: 24 years, 4 months
2018 stats: 3,725 yards passing, 27 TDs, 14 INTs, 131 yards rushing
Hailed the savior of the Browns upon being drafted first overall last season, Mayfield looked the part as a rookie, leading all-first year quarterbacks in completion percentage (63.8), yards per attempt (7.7), and passer rating (93.7). And he thrived at evading pressure in the pocket, breaking the third-most tackles (12) of any NFL passer when attempting to avoid a sack, according to Football Outsiders.
Mayfield also completed a number of jaw-dropping passes, ranking third among all pivots with a 51.4 percent accuracy rate on deep targets (20-plus yards in the air), according to Pro Football Focus. His confidence, poise, and gun-slinging mentality were on full display during this surreal touchdown against Carolina:
With Odell Beckham Jr. and Kareem Hunt added to an already dangerous offense, Cleveland's in prime position to score plenty of points with its franchise player at the helm. Mayfield could easily take another step and emerge as a legitimate MVP candidate in 2019.
14. JuJu Smith-Schuster, Steelers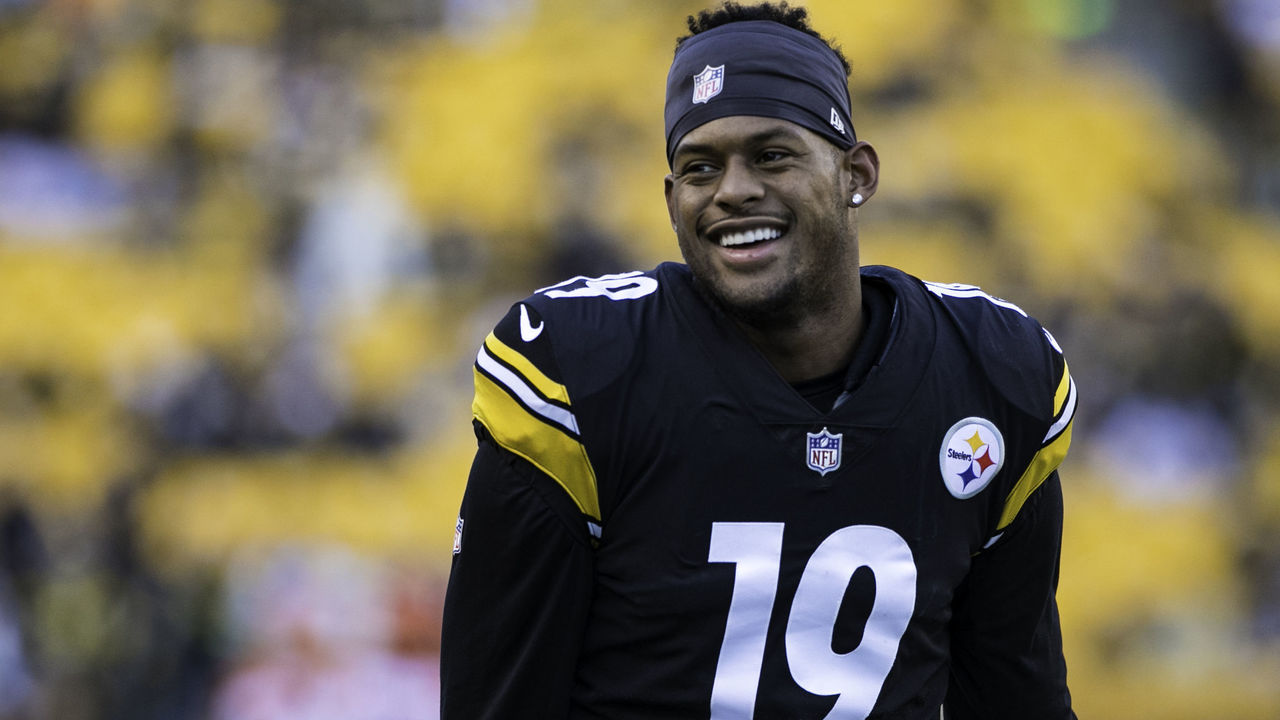 Age on Week 1: 22 years, 9 months
2018 stats: 111 receptions, 1,426 receiving yards, 7 touchdowns
With the Antonio Brown saga finally over, Smith-Schuster is more than capable of taking over as Ben Roethlisberger's No. 1 target in Pittsburgh. The young wideout is equally lethal in the slot and out wide, as he combines shifty route running and deceptive speed to give opposing cornerbacks fits on a weekly basis. JuJu led the league with 660 yards after the catch in 2018, illustrating his ability to get open and his elusiveness in the open field. He also ranked fifth league-wide in both catches and receiving yards - an impressive feat for a second-year player.
The former second-round pick was targeted a whopping 161 times as a sophomore. He possesses an advanced game for his age and could easily surpass that number as the focal point of Pittsburgh's offense. JuJu will certainly be mentioned among the NFL's elite wide receivers in short order.
13. Danielle Hunter, Vikings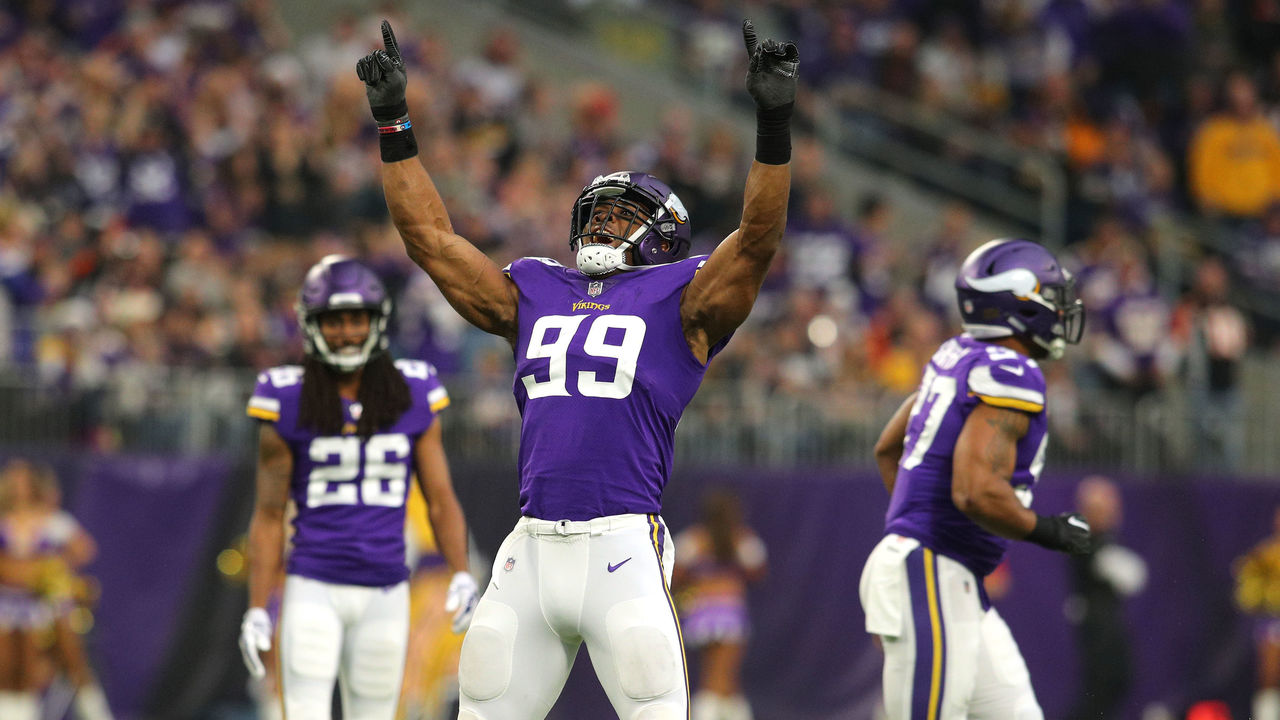 Age on Week 1: 24 years, 10 months
2018 stats: 72 tackles, 14.5 sacks, 1 fumble recovery
Despite entering his fifth NFL campaign, Hunter is somehow still just 24 years old and only getting better. The young pass-rusher combines freak athleticism and violent hands, and he broke out in a big way last year with a career-high 14.5 sacks and 51 solo tackles. Hunter's 49 quarterback hurries also ranked third among NFL edge defenders, according to PFF, and his 67 total pressures were good for seventh.
The former third-round pick is more than just a sack artist, however. His long arms and excellent pursuit speed make him an efficient tackler, and he's flashed dominant run defense over the last three campaigns. Hunter's 26 tackles behind the line of scrimmage against the run last season placed him eighth at his position. Entering his physical prime, the gifted defensive end is poised to wreak havoc on opposing linemen once again in 2019.
12. Quenton Nelson, Colts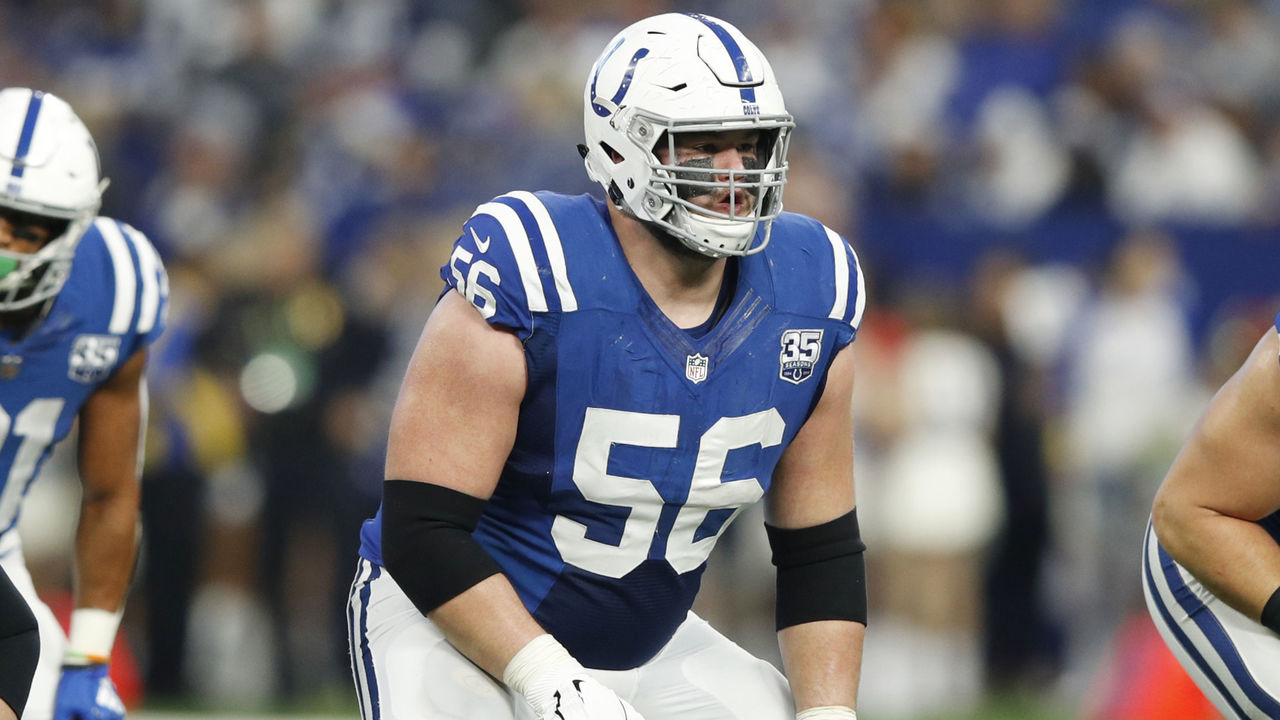 Age on Week 1: 23 years, 5 months
2018 stats: 18 games started at left guard
Nelson, the No. 6 overall pick in last year's draft, was a star from the moment he stepped on an NFL field, as he helped the Colts' offensive line become one of the most improved units in the league. Meanwhile, Nelson's electric personality and natural leadership resulted in league-wide popularity that's rarely seen in players at his position, especially rookies.
Nelson was named a first-team All-Pro in 2018 due to his impressive combination of technical prowess in pass protection and mauling presence in the run game. The young lineman allowed just two sacks in 682 pass-blocking snaps, while his 98.2 pass-blocking efficiency ranked seventh at his position.
Nelson truly hit his stride toward the end of the campaign, allowing just six total pressures in his final seven contests, including two playoff games.
11. Christian McCaffrey, Panthers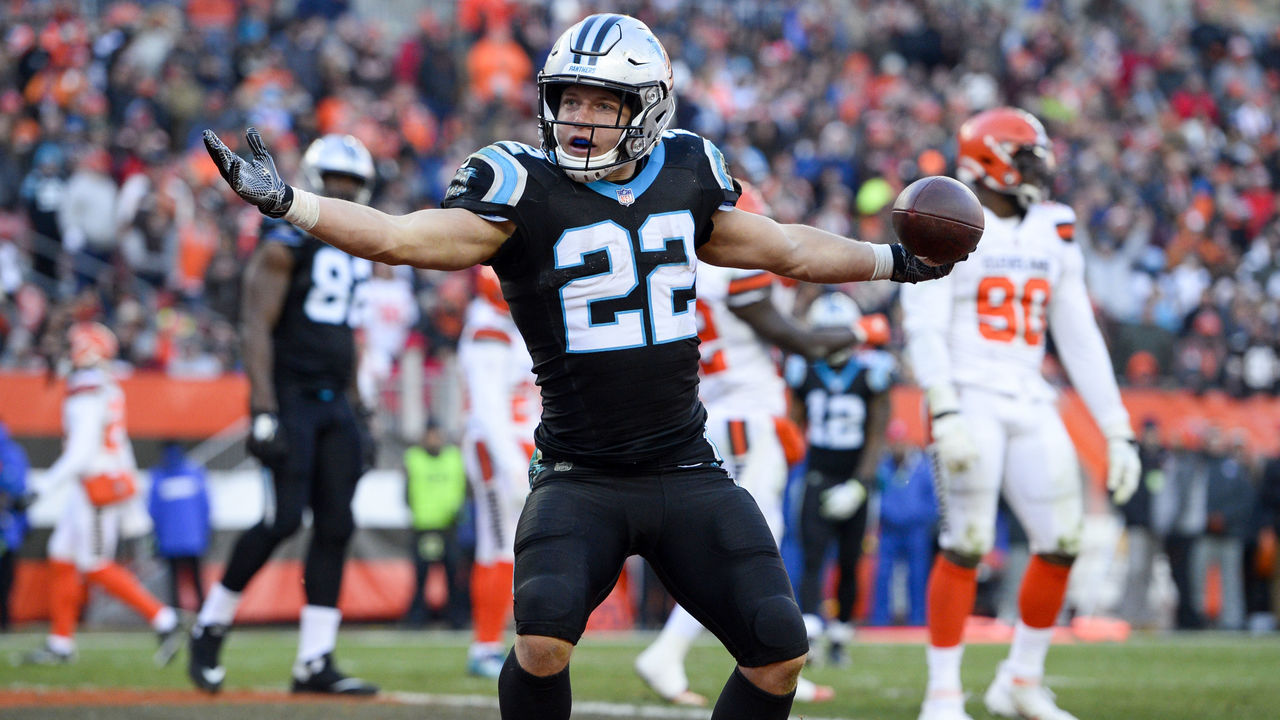 Age on Week 1: 23 years, 2 months
2018 stats: 1,098 rushing yards, 7 rushing touchdowns, 107 receptions, 867 receiving yards, six receiving touchdowns
There aren't many offensive players who can handle an immense workload and keep producing like McCaffrey. Last season, the do-it-all running back ranked sixth at his position in rushing yards, ninth in yards per attempt, first in catches, and first in receiving yards. Despite hauling in 107 receptions, he didn't drop a single pass.
Throughout the season, the Panthers ran their offense through the second-year back, giving him at least 18 touches in 12 of the first 15 games (he was rested and played sparingly in the season finale). And McCaffrey was even better than his impressive raw stats indicate, as the versatile weapon broke 53 tackles as a rusher and receiver; only four running backs avoided more.
Many questioned Carolina's decision to select the ball carrier eighth overall in 2017, but it's hard to dispute McCaffrey's massive value to the franchise. Only two players in NFL history have recorded 1,000 yards rushing and 1,000 yards receiving in the same season, and McCaffrey has a real shot to become the third in 2019 after nearly doing so last year. Expect another offensive explosion this season.