theScore's editors count down the top 25 NFL players under the age of 25 as of kickoff in Week 1 of the 2019 season.
25-21 | 20-16 | 15-11 | 10-6 | 5-1
5. Myles Garrett, Browns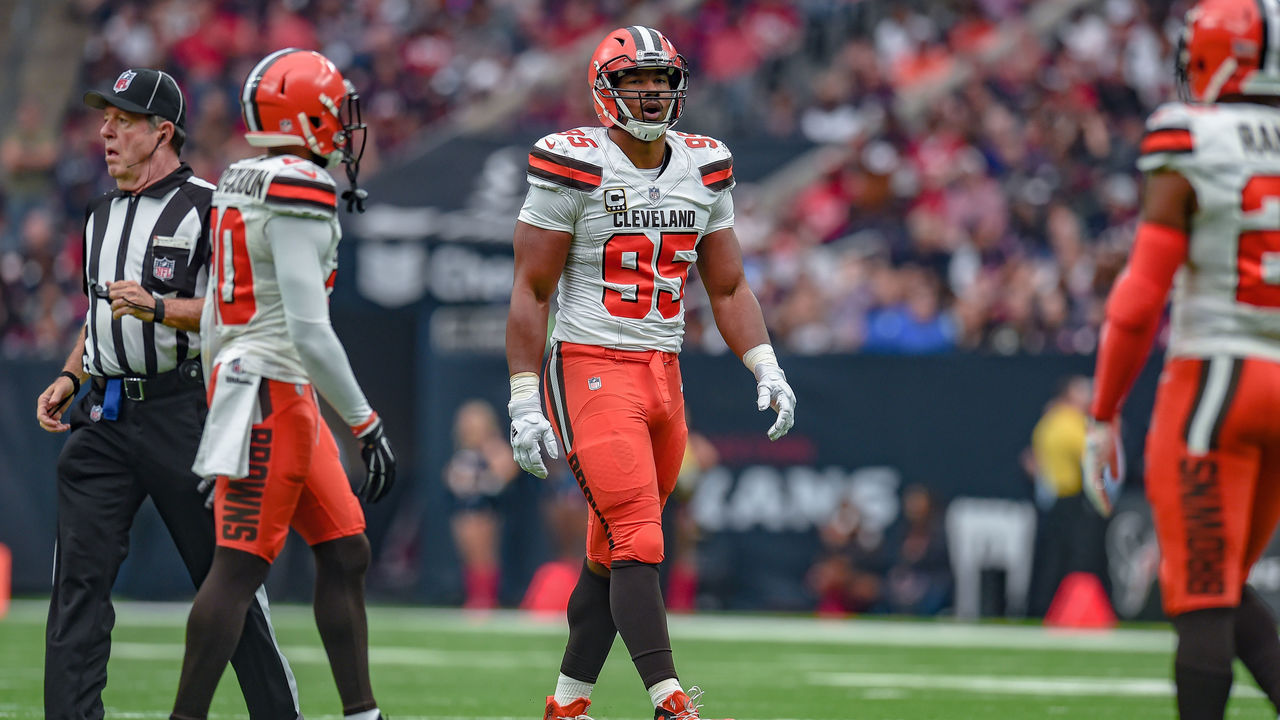 Age on Week 1: 23 years, 8 months
2018 stats: 13.5 sacks, 44 total tackles, 3 forced fumbles
Garrett has dominated offensive linemen ever since he stepped on an NFL field as the No. 1 overall pick in 2017 - and he apparently did so the last two years despite having one hand tied behind his back by former Browns defensive coordinator Gregg Williams.
The star defensive end possesses a rare blend of athleticism, allowing him to succeed with both speed and power. Last season, Garrett ranked seventh in ESPN's Pass Block Win Rate metric - which measures how often a pass-rusher is able to beat his block within 2.5 seconds - and the six players above him are all far more experienced, with none younger than 26.
A fully unleashed Garret is a terrifying thought, especially because he also received significant reinforcements this offseason in the form of defensive tackle Sheldon Richardson and fellow defensive end Olivier Vernon. Garrett has all the tools to become the league's next great pass-rusher, and it's possible he could earn that title this season if Cleveland lives up to the hype.
4. Ezekiel Elliott, Cowboys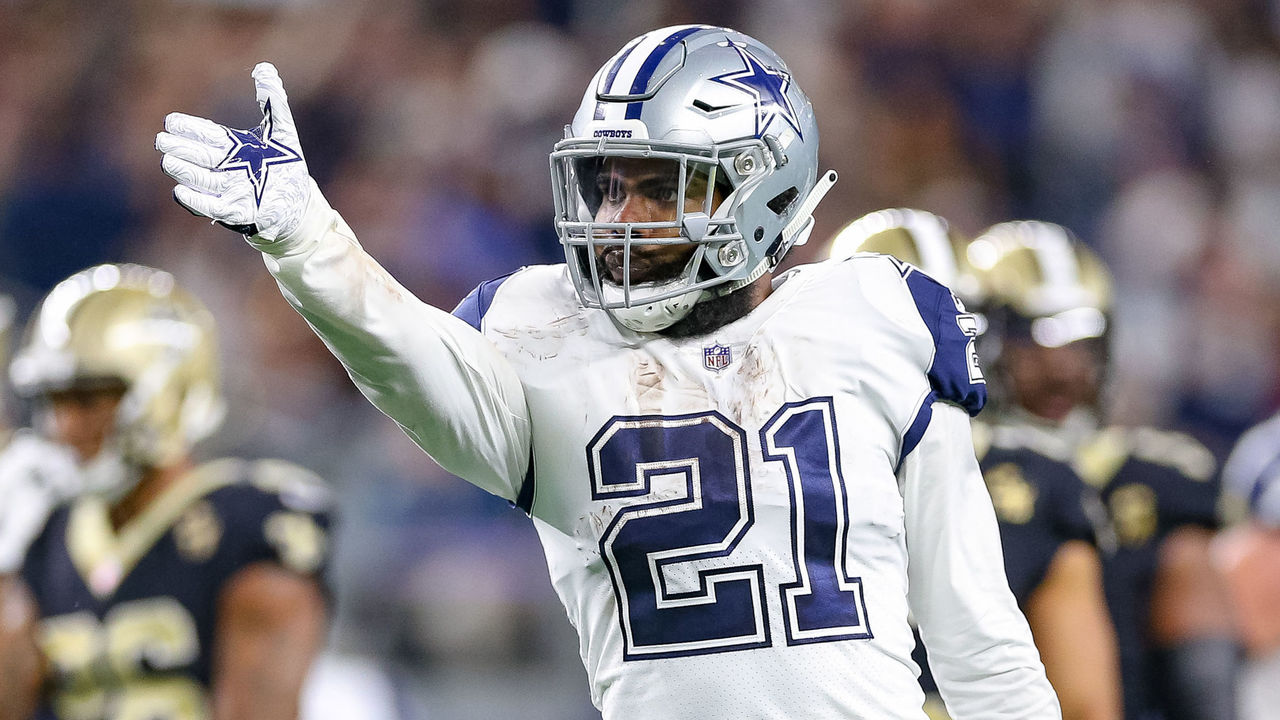 Age on Week 1: 23 years, 2 months
2018 stats: 1,434 rushing yards, 6 rushing TDs, 567 receiving yards, 3 receiving TDs
Despite already feeling like a league mainstay after three seasons, Elliott is surprisingly young. He's also one of the few true backfield workhorses remaining in the NFL, and he's performed at a Hall of Fame level since arriving in Dallas.
Only three other running backs have rushed for more yards than Elliott before turning 23 - Clinton Portis, Barry Sanders, and Emmitt Smith. It's hard to find much better company than that, and Elliott's actually averaged more rushing and receiving yards per game than any of them.
While some give more credit to Dallas' offensive line for the team's rushing success, Elliott could excel behind any level of talent and in any scheme. Across the league, the running back position is stacked with talent. But nobody is more well-rounded or produces more consistently than Dallas' franchise player.
3. Jalen Ramsey, Jaguars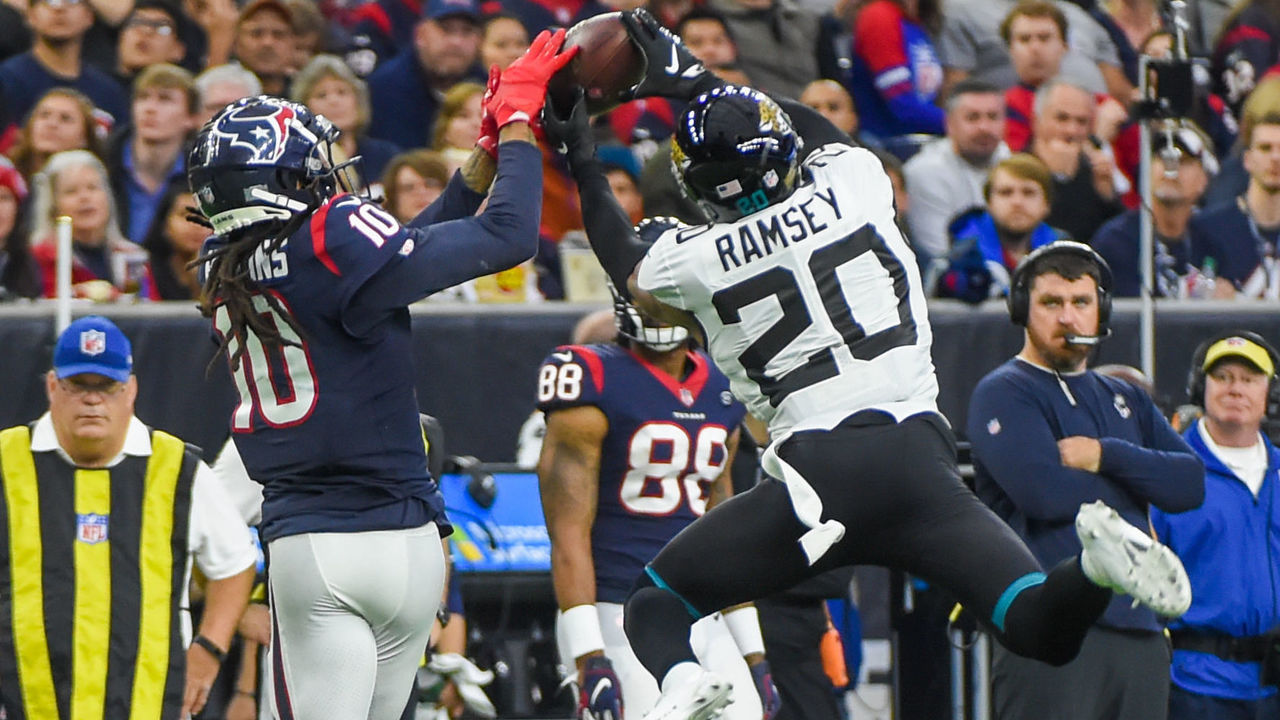 Age on Week 1: 24 years, 11 months
2018 stats: 13 passes defensed, 3 interceptions, 65 total tackles
Last season was a disappointing one for both Jacksonville and Ramsey, but the team still finished fifth in total defense and second in pass defense. That's because Ramsey is an elite corner even when playing below his lofty standards.
After making a strong case to be considered the league's best cornerback across his first two seasons, Ramsey's coverage grade at Pro Football Focus dropped off from 91.3 in 2017 to 72.8 last year. Yet his counting stats remained impressive, as he allowed just 53 catches on 97 targets for 749 yards, two touchdowns, and three interceptions.
And over the course of his three-year career, Ramsey's allowed a passer rating of only 72.1 when thrown against and ranks fifth with a 53.8 completion percentage allowed. He's a lockdown corner in its truest form, and he's still only 24 years of age.
2. Saquon Barkley, Giants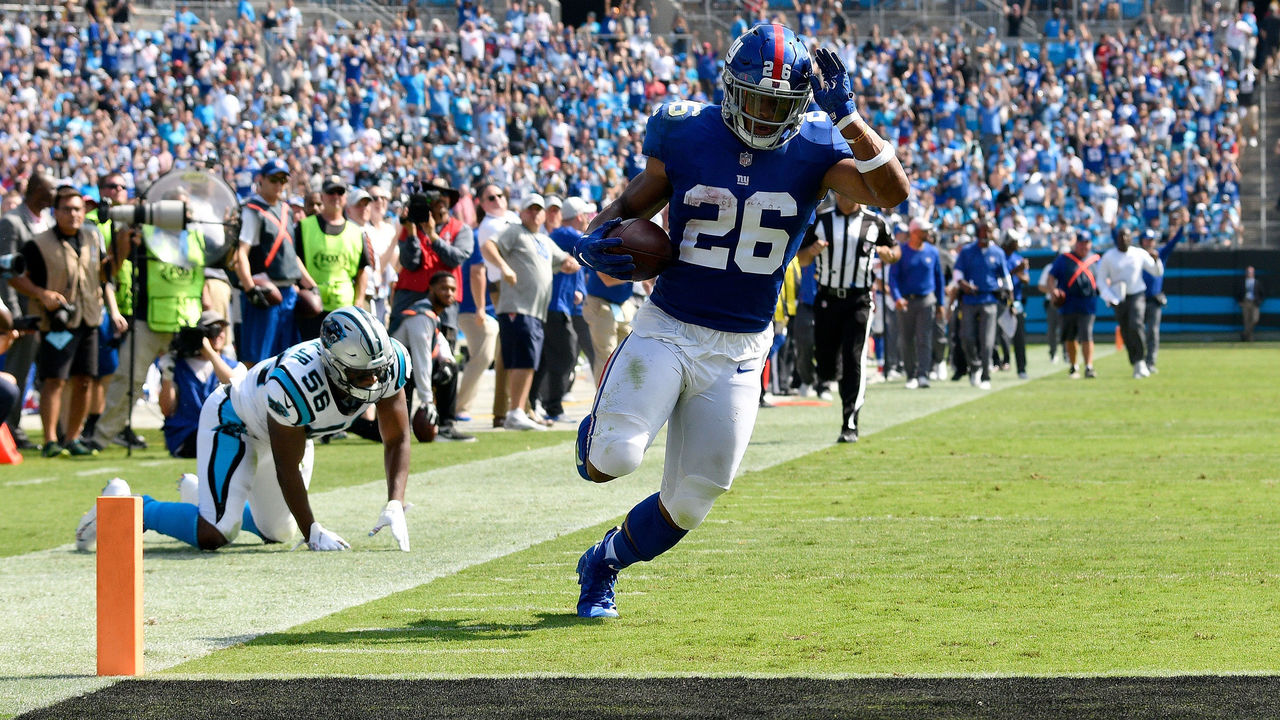 Age on Week 1: 22 years, 6 months
2018 stats: 1,307 rushing yards, 11 rushing TDs, 721 receiving yards, 4 receiving TDs
The expectations for Barkley's first NFL season were sky-high, but the former Penn State standout somehow managed to exceed them on his way to winning Rookie of the Year. The elusive playmaker became only the third rookie in league history to top 2,000 yards from scrimmage, doing so despite New York's limited passing attack and a poor offensive line.
Barkley also racked up big gains like no other running back - he had 16 plays of 20-plus yards (five more than anyone else) and seven of 40-plus (only Nick Chubb had more than three). Barkley didn't just make one or two defenders whiff on tackles; he routinely made entire defenses miss with his unreal quickness, power, and top speed.
To put Barkley's explosive rookie season into further context, only two other first-year players since the 1970 merger have ever matched his five offensive touchdowns of 50 yards or more: Hall of Famer Randy Moss and former Bengals wideout Isaac Curtis, who played from 1973-84 and posted similar yards-per-catch numbers to DeSean Jackson. The fact that Barkley's only two comparisons are receivers - with one widely considered the best deep threat in NFL history - highlights just how special a weapon he is.
The Giants traded away one superstar this offseason, but they have a ready-made replacement in Barkley to take over as the offense's focal point.
1. Patrick Mahomes, Chiefs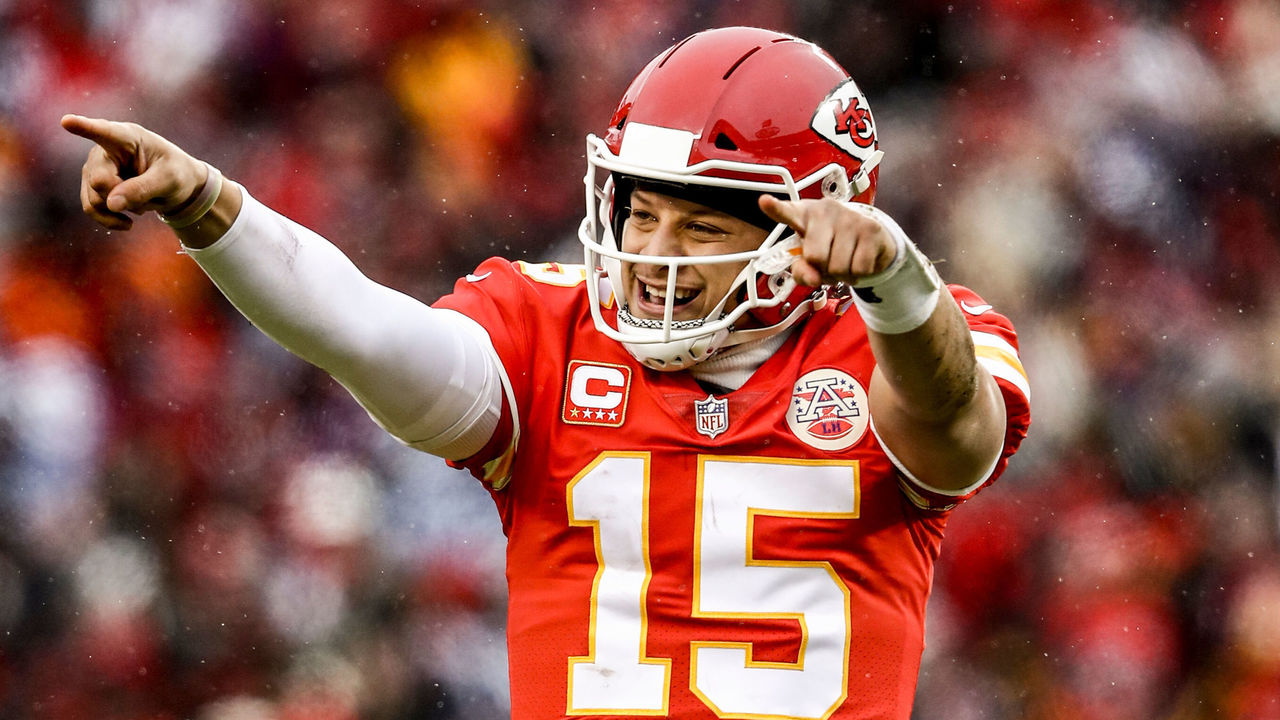 Age on Week 1: 24 years, 0 months
2018 stats: 5,097 passing yards, 50 TDs, 12 INTs, 113.8 passer rating
In his first season as a starter, Mahomes was the overwhelming choice as the league's MVP, becoming the youngest player in the Super Bowl era to win the award. He was also named Offensive Player of the Year and a first-team All-Pro selection at quarterback.
The highlights have been played on an endless loop and the statistics have been recited ad nauseam - just know that Mahomes is one of only two quarterbacks in history to throw for more than 5,000 yards and 50 touchdowns in a season. The other is Peyton Manning.
Mahomes has certainly set the bar high, but he's indicated that he's working on his footwork ahead of the 2019 season, while also adding more muscle to his frame.
He's our selection as the best player under 25 years old, and he could be the best player in the entire NFL for the foreseeable future.