theScore's editors count down the top 25 NFL players under the age of 25 as of kickoff in Week 1 of the 2019 season.
25-21 | 20-16 | 15-11 | 10-6 | 5-1
Just missed the cut: Leighton Vander Esch (Cowboys), Bradley Chubb (Broncos), O.J. Howard (Buccaneers), Desmond King (Chargers), James Conner (Steelers), Nick Chubb (Browns)
25. Kenny Clark, Packers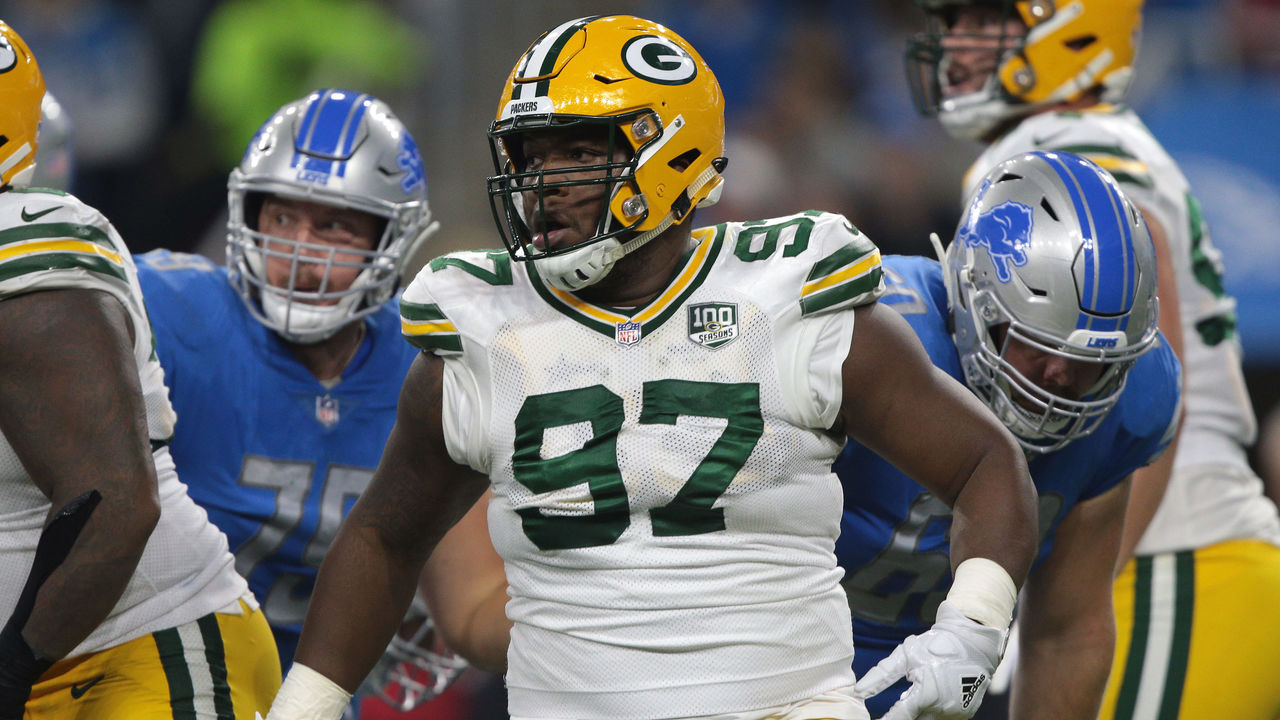 Age on Week 1: 24 years, 1 month
2018 stats: 55 total tackles, 6 sacks, 1 forced fumble
It's hard to get noticed as a nose tackle in the NFL; it's among football's most thankless positions and one that rarely allows for gaudy pass-rushing production. Yet despite only starting 13 games because of a late-season foot injury, Clark still managed to lead the Green Bay Packers in quarterback pressures with 46 - 14 more than the next player, Mike Daniels, according to Pro Football Focus.
Unlike other strong pass-rushing 1-techs, Clark is no slouch against the run, missing just one tackle in the last eight games of the 2018 campaign. Drafted at just 20 years old, Clark's only now beginning to scratch the surface of his potential, and he could help change how the league views the nose tackle position.
24. Denzel Ward, Browns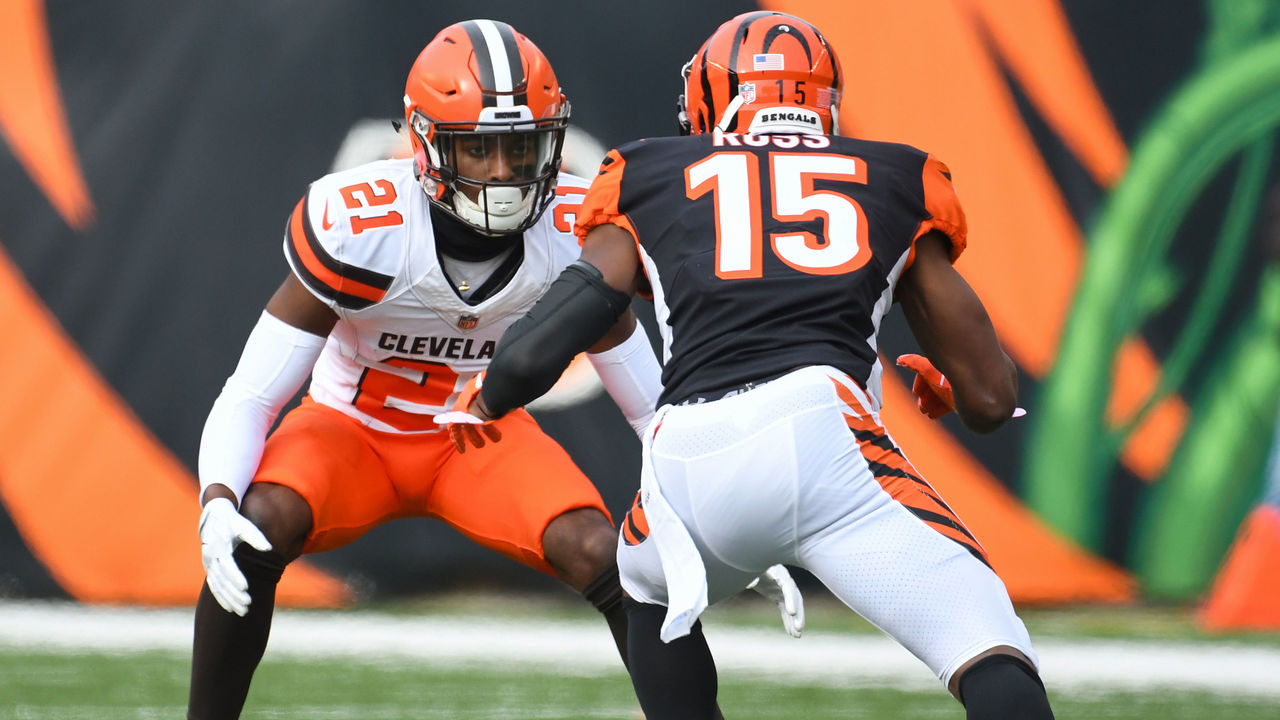 Age on Week 1: 22 years, 5 months
2018 stats: 11 passes defensed, 3 interceptions, 53 total tackles
The Cleveland Browns passed on the chance to pair No. 1 pass-rusher Myles Garrett with Bradley Chubb in the 2018 draft, choosing instead to finally fill their void at cornerback. Ward immediately proved Cleveland right. The Browns' press-dominant scheme needs corners who are fearless in one-on-one matchups, and Ward didn't blink when asked to fill the top role from Day 1. Just 39 percent of the man-coverage targets thrown his way were caught, the fifth-best mark in the league, according to PFF.
As shown in the video above, Ward also displays a rare willingness to attack in run defense, a frequent weakness for corners who mostly play in man schemes. Aside from quarterback, cornerback is widely considered to have the steepest learning curve from college to the NFL, which highlights how amazing it is that Ward has already established himself as a true shutdown corner.
23. Kareem Hunt, Browns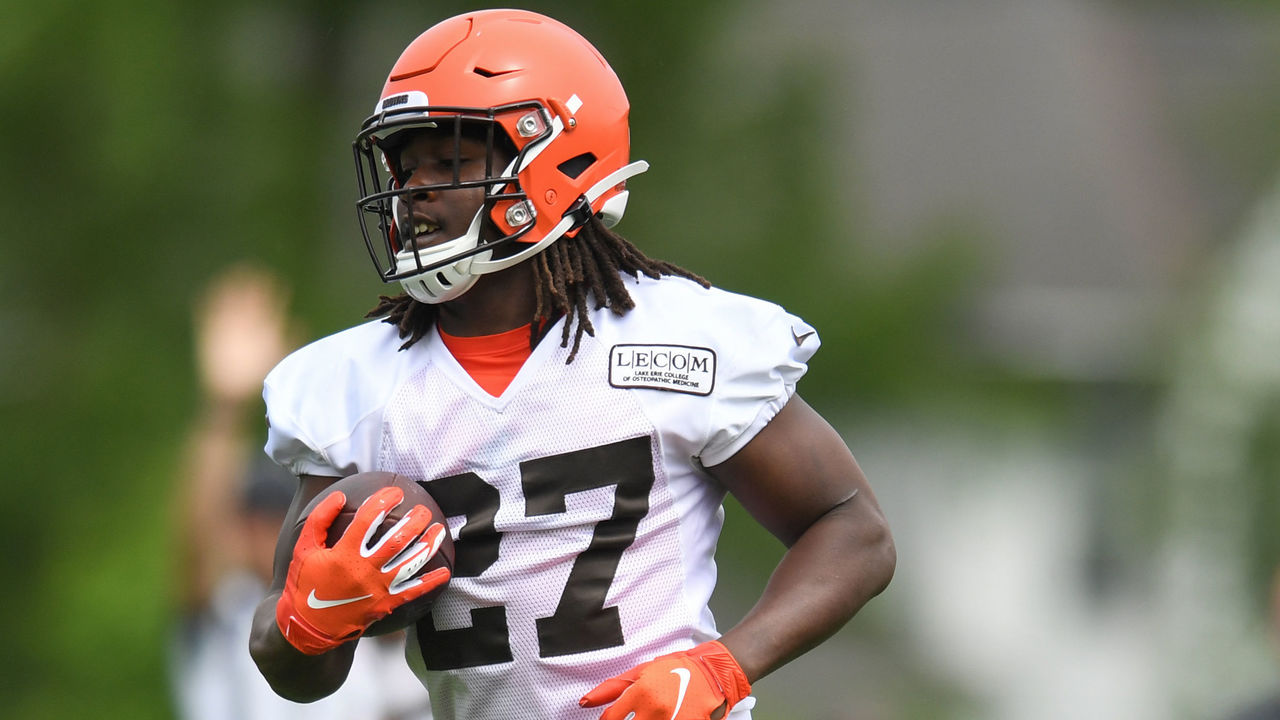 Age on Week 1: 24 years, 1 month
2018 stats: 824 rushing yards, 7 rushing TDs, 378 receiving yards, 7 receiving TDs
Hunt will resume his career after serving an eight-game suspension to start the season for violating the league's personal conduct policy. The talented runner will then need to navigate Cleveland's crowded backfield to get back on the path to stardom, a fate for which he appeared destined after leading the league in rushing and making the Pro Bowl as a rookie for the Kansas City Chiefs.
Chubb - who fell short of making this list - won't be easy to supplant as the lead back, but the versatile Hunt looked special in Kansas City. Only four players - including Chubb - forced more missed tackles as a runner in 2018 than Hunt even though he missed five games, according to PFF. He also avoided tacklers as a receiver at a higher rate than Saquon Barkley - one every 2.6 catches compared to every 2.93. When Hunt returns to the field, the Browns will undoubtedly have the NFL's best one-two backfield punch to support Baker Mayfield.
22. Jared Goff, Rams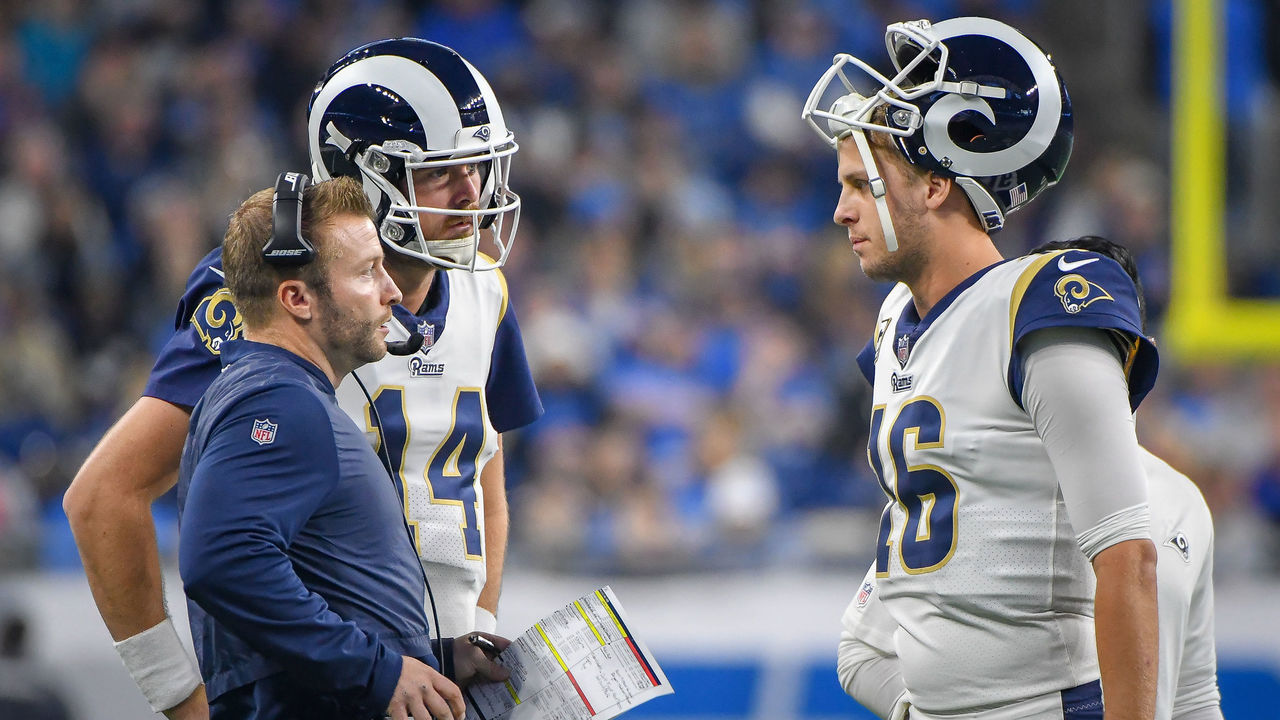 Age on Week 1: 24 years, 11 months
2018 stats: 4,688 passing yards, 32 TDs, 11 INTs, 101.1 passer rating
The first of four quarterbacks on this list, Goff has turned around his career like few players in NFL history. He was labeled a bust after an all-time terrible rookie year. But under the guidance of Sean McVay, Goff's reestablished himself as a franchise player, putting up eye-popping numbers over the past two seasons. His relatively low ranking here can be attributed to the fact he's widely seen as an important yet replaceable cog in mastermind McVay's offense.
Evidence for that sentiment can be seen in Goff's proficiency when not pressured - he had the fourth-best passer rating when kept clean in 2018, according to PFF. He struggled mightily, however, when moved off his spot and outside of McVay's structure, completing just 43.3 percent of his passes under duress (24th out of 30 qualifying QBs). If Goff had seen a wide-open Brandin Cooks a half-second earlier in the Super Bowl, his reputation might be starkly different.
21. T.J. Watt, Steelers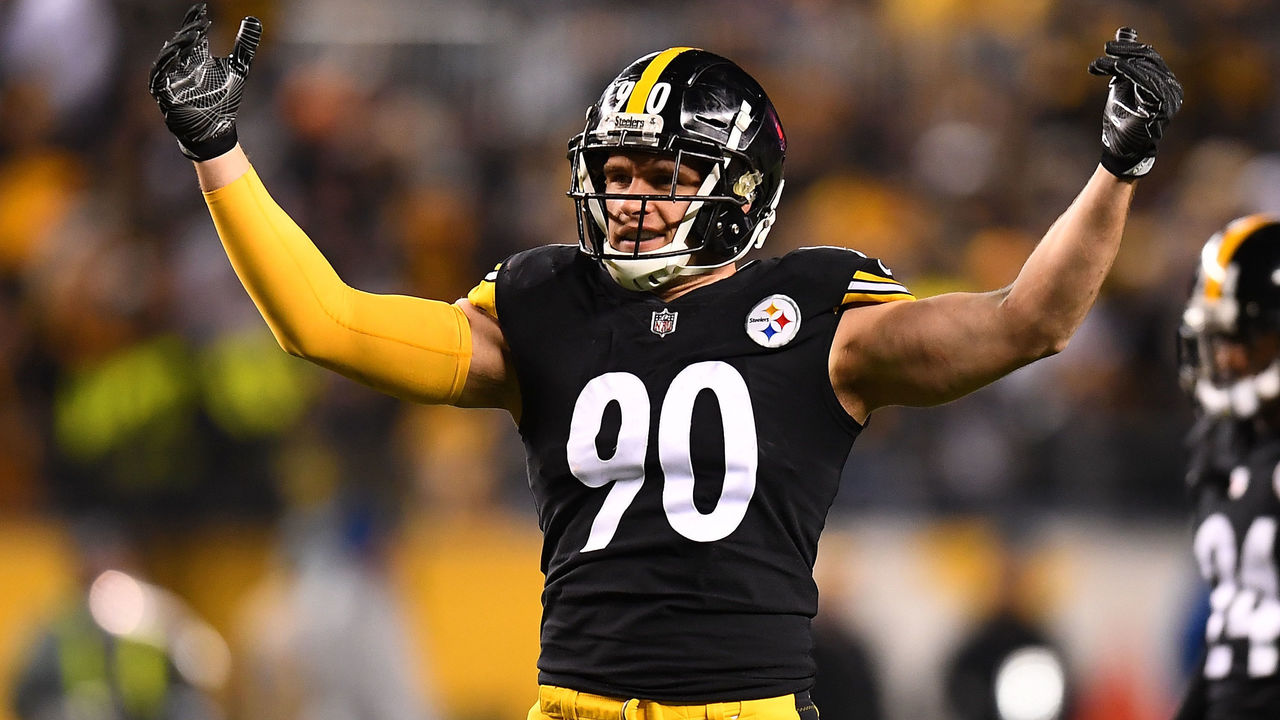 Age on Week 1: 24 years, 11 months
2018 stats: 13 sacks, 68 total tackles, 6 forced fumbles
The Steelers have long sought to find a top-level pass-rusher, someone to fill the role in which James Harrison previously starred. Though it took three first-round selections of edge players dating back to 2013, Pittsburgh finally has its guy in Watt.
No longer just the younger brother of the Houston Texans' future Hall of Famer, Watt has the most sacks (20) and the second-most tackles for a loss (22) of any Steelers player through their first two seasons. The outside linebacker is still growing as a run defender and needs significant refinement in coverage, too - a scary proposition considering how impactful he's already been. If Pittsburgh's defense returns to the elite standing it held at the start of the decade, Watt will be one of the major reasons why.