Top 100 NHL players: 60-41
Bruce Bennett / Getty Images Sport / Getty
Leading up to the start of the 2022-23 season, theScore is counting down the top 100 players in the game today, as voted on by our NHL editors. Injuries have been taken into consideration. We'll reveal 20 players every day until the top 20 are unveiled Oct. 11.
100-81 | 80-61 | 60-41 | 40-21 | 20-1
60. Thatcher Demko, Vancouver Canucks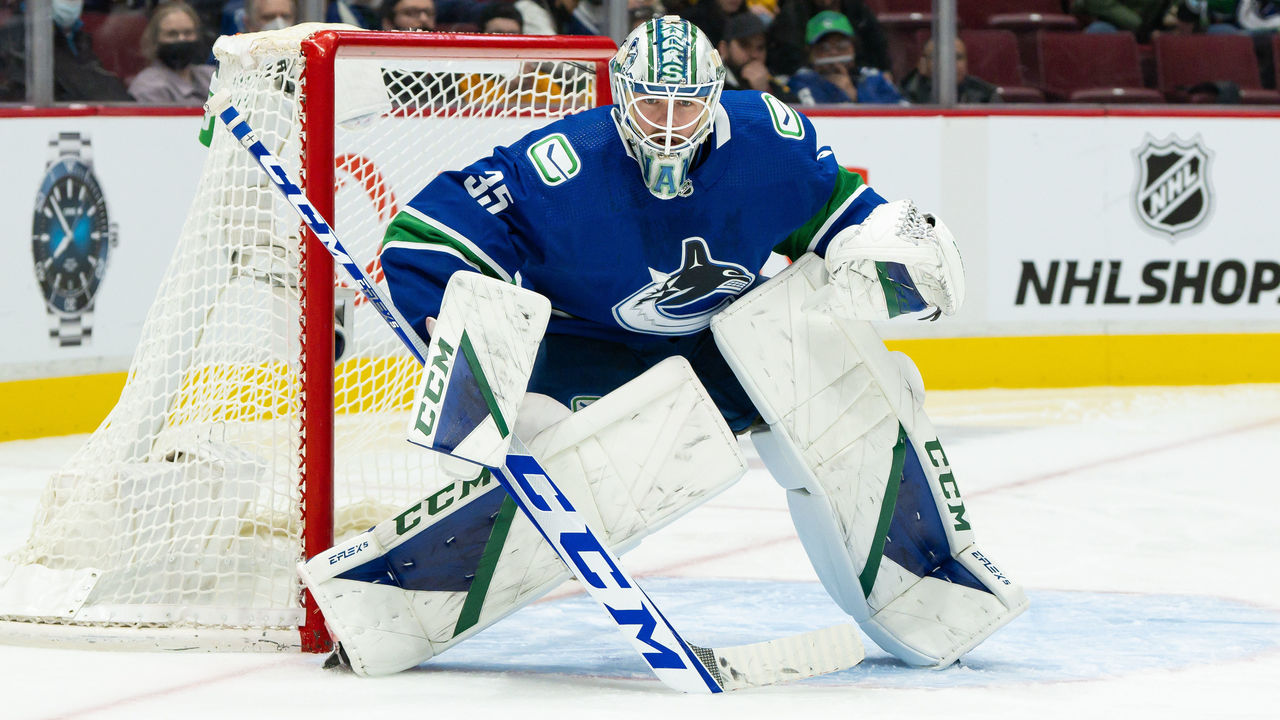 Only Connor Hellebuyck and Juuse Saros faced more rubber than Demko last season. The Canucks netminder carried a massive workload, posting a .915 save percentage in 64 appearances. A playoff push in Vancouver could see Demko work his way into the Vezina conversation.
59. Thomas Chabot, Ottawa Senators
For the third straight campaign, Chabot was one of the busiest guys in the league. He ranked second in average ice time (26:12) last season and is only 25 years old. Chabot is an absolute workhorse for the Senators, and it looks like it will stay that way in 2022-23. Ottawa bolstered its forward group this offseason but didn't do much to provide any proven, notable reinforcements on the blue line.
58. Ryan O'Reilly, St. Louis Blues
O'Reilly has long been among the NHL's preeminent two-way players. The 2018-19 Selke Trophy winner, Conn Smythe Trophy recipient, and Stanley Cup winner is still good for 20-plus goals, over 50 points, and the peace of mind of knowing opposing stars will have a much tougher time generating offense when the veteran Blues center is on the ice.
57. William Nylander, Toronto Maple Leafs
Nylander's had a target on his back for much of his career, but his once maligned $6.9-million AAV has turned into a bargain for Toronto, as he's blossomed into an annual 30-goal threat. His effort level can sometimes draw the ire of fans who crave a more physical brand of hockey. Still, Nylander is elite at causing turnovers without throwing bone-crushing hits, as evidenced by his 59 takeaways last season. His 15 playoff points over the past two springs also lead all Maple Leafs players.
56. Ilya Sorokin, New York Islanders
Sorokin took the starting reins from Semyon Varlamov last season and didn't look back, posting a .925 save percentage and finishing third among all goalies with 21.6 goals saved above expected. The 27-year-old is a star in the making.
55. Quinn Hughes, Vancouver Canucks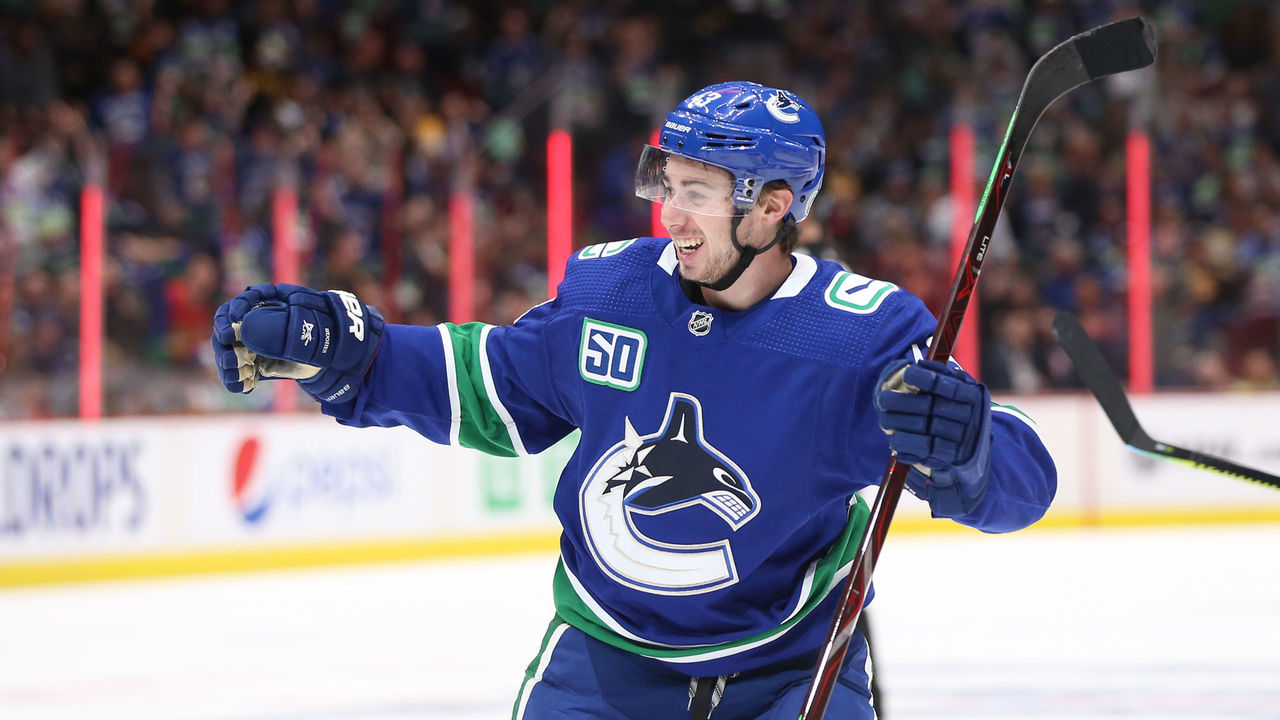 Hughes' first season on his six-year contract was about as good as the Canucks could've hoped for. The soon-to-be 23-year-old set career highs in points (68) and average time on ice (25:15) in 2021-22. Hughes also finished fifth among defensemen in power-play scoring with 31 points. He will once again be leaned on heavily as the Canucks look to improve their place in the standings.
54. Elias Pettersson, Vancouver Canucks
Pettersson had a lot going on last season. First, he was recovering from a wrist injury that derailed his 2020-21 campaign, then he missed training camp while negotiating a new contract. The Canucks star ended up posting a career-high 68 points in 80 games in 2021-22, but 48 of those points came in his last 41 games. Pettersson can climb this list if he has a better start this time around.
53. John Carlson, Washington Capitals
Carlson sometimes gets overlooked because he benefits from setting up Alex Ovechkin and playing with him on the power play. But the Capitals defenseman topped the 70-point mark for the third time last season, and he's notched at least 68 points four times. Carlson scored a personal-best 17 goals in 2021-22, including a career-high seven with the man advantage. The 32-year-old remains a premier offensive blue-liner.
52. Chris Kreider, New York Rangers
Kreider turned 30 and suddenly transformed from a quality top-six winger to an unstoppable 50-goal force. It was one of the most surprising stories of the 2021-22 season, but infusing goal-scoring into a repertoire that already featured elite size and speed apparently makes one heck of a player.
51. Evgeni Malkin, Pittsburgh Penguins
It would've been easy to write off Malkin heading into last season considering he was coming off knee surgery and entering his age-35 campaign, but he proved the doubters wrong by registering 42 points in 41 games. He's still got it.
50. Andrei Svechnikov, Carolina Hurricanes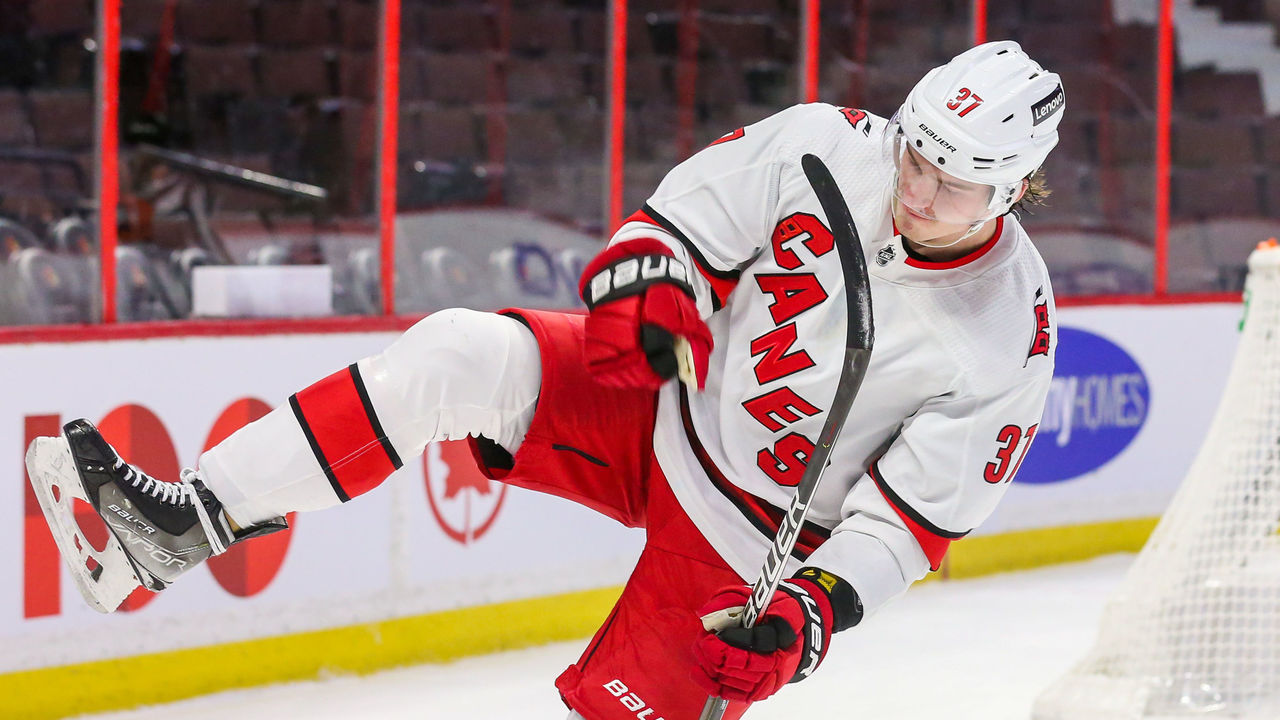 Svechnikov tallied his first 30-goal campaign and recorded a career-high 69 points in 2021-22. The 22-year-old's great regular season was overshadowed by his disappointing playoffs, where he scored just four goals and five points in the Hurricanes' 14 playoff games. Svechnikov is expected to be one of Carolina's top goal-scorers again in 2022-23, but eyes will be on his performance come the postseason.
49. Moritz Seider, Detroit Red Wings
Seider had a rookie season to remember for the Red Wings. He became just the third active blue-liner to rack up 50 points in his first NHL campaign. The youngster ran away with the Calder Trophy for his efforts, and there's no telling what he will accomplish in his sophomore season.
48. Jack Eichel, Vegas Golden Knights
Eichel said he was disappointed in his play with the Golden Knights after he debuted with Vegas in February. But the self-criticism is unjustified for two reasons. For one, the former Buffalo Sabres star scored 14 goals in only 34 contests - a per-game rate (0.41) that exceeded his career mark (0.37) entering the campaign. In addition, as Eichel acknowledged, he was coming off surgery that was unprecedented in hockey and still wasn't 100%. If he is now, look out.
47. Gabriel Landeskog, Colorado Avalanche
Landeskog doesn't play with the panache some of his Avalanche teammates do, but he's revered as a captain and certainly pulls his weight for the defending champs. Injuries limited Landeskog to only 51 contests this past season, but he was on pace for his best year yet with 1.16 points per game. He's also one of the league's best defensive wingers and put up 22 playoff points to help secure Colorado's first title since 2001.
46. Devon Toews, Colorado Avalanche
Once among the most unheralded defensemen in the NHL, Toews finally started getting the recognition he deserves during Colorado's Stanley Cup run this past spring. The 28-year-old can thrive in any situation.
45. Jaccob Slavin, Carolina Hurricanes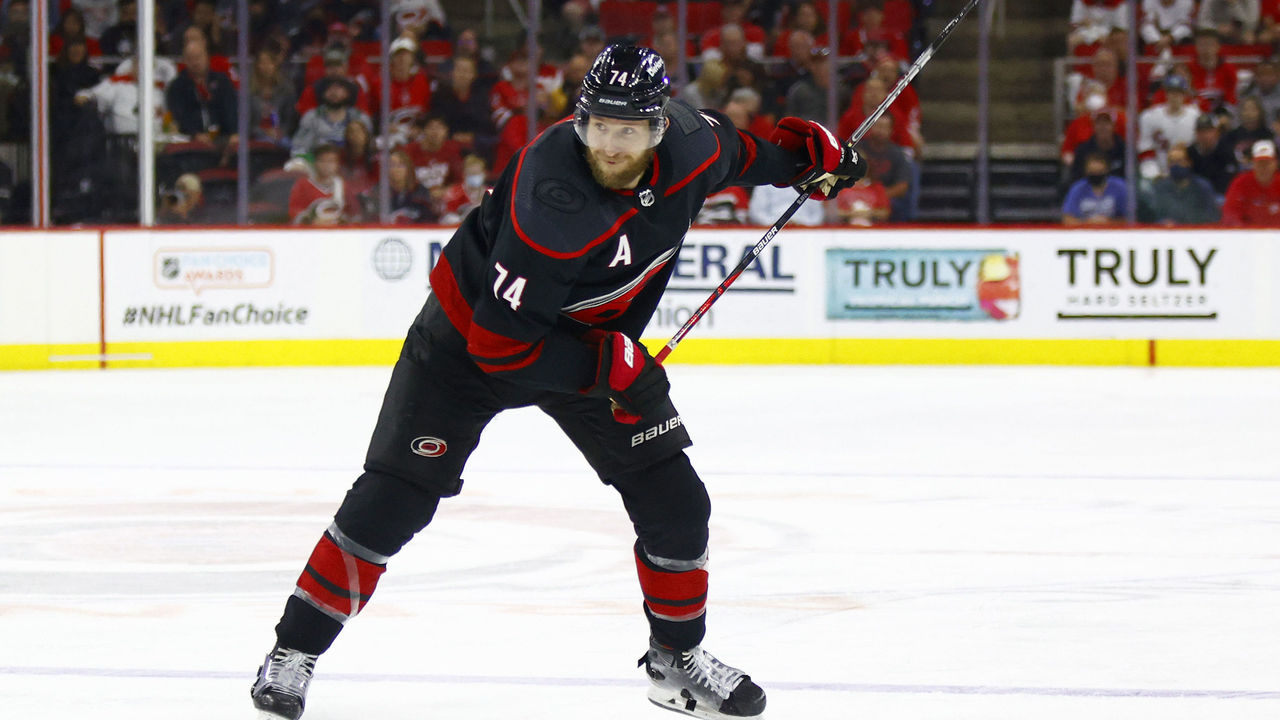 Slavin has anchored the Hurricanes' top pairing for years as arguably the best defensive defenseman in the league. The 28-year-old has earned Norris Trophy votes each of the past six years due to his ability to shut down opponents. He's found success alongside Justin Faulk, Dougie Hamilton, and Tony DeAngelo; next up is Brent Burns.
44. J.T. Miller, Vancouver Canucks
Miller erupted for a 99-point campaign in 2021-22 while seeing his name frequently appear on the trade block. He could have become an unrestricted free agent this coming summer but opted to sign a hefty seven-year, $56-million extension to remain in Vancouver through 2029-30. Whether he can repeat last season's success remains to be seen, but he can enjoy a more stable campaign after putting pen to paper.
43. Jacob Markstrom, Calgary Flames
Markstrom is coming off a tough postseason, but he's still a very reliable goaltender. Only four played more games than the Flames netminder did last regular season, and Markstrom's save percentage (.922) was better than all of them. Nearly one-quarter of his wins (37) were shutouts (nine), and he led the league with the latter. Even at 32 years old, the Swede is rock solid.
42. Mika Zibanejad, New York Rangers
There aren't many centers who can put the puck in the net like Zibanejad. The Rangers' top pivot ranks seventh at his position in goals since 2018-19, up there with some of the biggest stars in the sport. He can be streaky at times, but when he's hot, Zibanejad is near unstoppable on the attack in large part to his deadly one-timer and pinpoint wrist-shot release.
41. Alex DeBrincat, Ottawa Senators
DeBrincat is one of the purest scorers around. Since entering the NHL in 2017-18, he ranks eighth in the league with 160 goals - an average of 25 per 82 games. Surrounded by several gifted playmakers in Ottawa as he enters his prime years, the 5-foot-7 winger could explode for a career year.
Comments
✕
Top 100 NHL players: 60-41
  Got something to say? Leave a comment below!