Top 100 NHL players: 40-21
Zak Krill / National Hockey League / Getty
Leading up to the start of the 2022-23 season, theScore is counting down the top 100 players in the game today, as voted on by our NHL editors. Injuries have been taken into consideration. We'll reveal 20 players every day until the top 20 are unveiled Oct. 11.
100-81 | 80-61 | 60-41 | 40-21 | 20-1
40. Miro Heiskanen, Dallas Stars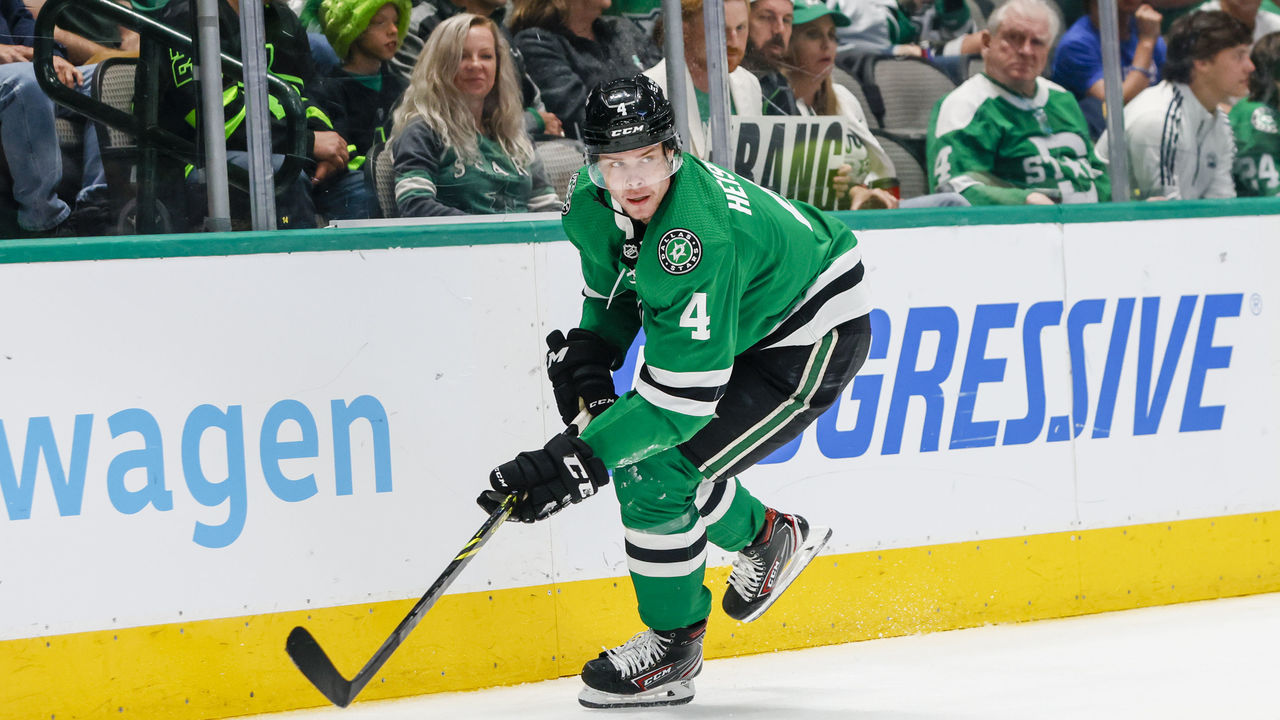 Heiskanen has yet to tally a big offensive season with the Stars, but make no mistake, he's among the NHL's top blue-liners. The 23-year-old has blossomed into an elite transition defenseman as one of the best puck-movers around. Should Heiskanen find the next level on the scoresheet, he could be a sneaky underdog for the Norris Trophy.
39. Kris Letang, Pittsburgh Penguins
The Penguins were able to keep the good times rolling by inking Letang to a six-year, $36.6-million extension in July. The veteran continued to be the man on the Pens' blue line in 2021-22: He ranked third on the team with a career-high 68 points in 78 contests while eating up the fourth-most minutes per game (25:47) in the league. He's 35 and is showing no signs of slowing down, so let's see what his 17th NHL season brings.
38. Jake Guentzel, Pittsburgh Penguins
Guentzel isn't slowing down either, though, admittedly, he's seven years younger than his talented teammate. The Nebraska-born forward scored 40 goals for the second time last season, and his career-high 44 assists gave him a personal best in points as well. But perhaps the most impressive thing is his shooting percentage was actually below his career average in 2021-22. That means he could be even more productive in the upcoming campaign.
37. Jason Robertson, Dallas Stars
Robertson doesn't have a huge body of work to be judged on, but what an impact he's made through his first two seasons. The 23-year-old burst onto the season as a Calder Trophy finalist in the shortened season then followed up with a 41-goal campaign in Year 2.
36. Kyle Connor, Winnipeg Jets
Connor has developed into one of the game's most consistent scorers, setting a career high with 47 goals a season ago. He has a great nose for the net. His shot is tremendous shot, yes, but he just knows how to get open and always finds himself in the right place at the right time.
35. Elias Lindholm, Calgary Flames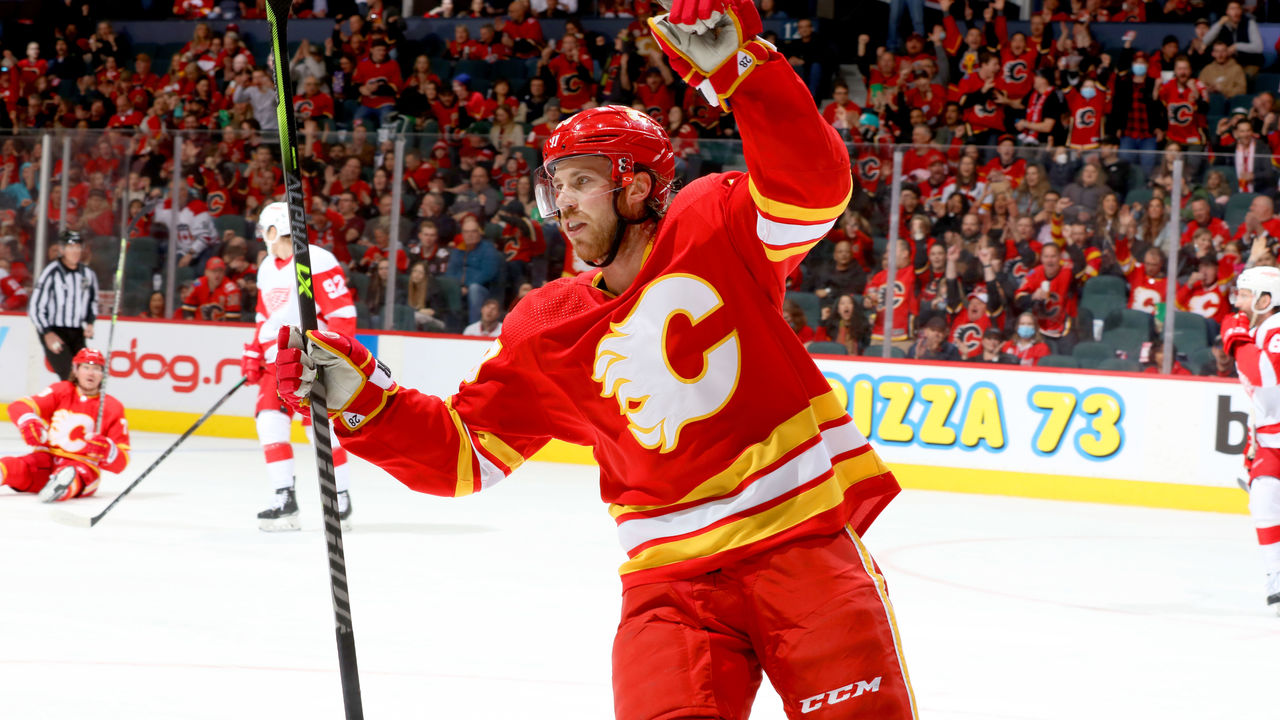 Lindholm had a massive 2021-22, tallying his first 40-goal campaign and hitting the point-per-game mark with 82 points. His two-way prowess and incredible plus-61 rating earned him a second-place finish in Selke voting. As the lone remaining piece of the Flames' dominant first line from last season, Lindholm's fit with Jonathan Huberdeau and Tyler Toffoli will be a major storyline to follow early in 2022-23.
34. Filip Forsberg, Nashville Predators
Forsberg was one of the driving forces of the Predators' success in 2021-22. He eclipsed the 40-goal mark for the first time in his career, lighting the lamp 42 times in 69 contests, and he led the squad with a solid 1.22 points per game. Forsberg will be looking to build on his career campaign in the first season of an eight-year, $68-million extension.
33. Mark Stone, Vegas Golden Knights
Stone was hindered by injuries last season but remains among the sport's very best two-way players. The 30-year-old collected 30 points in 37 games. Despite the Golden Knights' difficulties in 2021-22, they controlled 53.55% of the expected goals with Stone on the ice at five-on-five. He plays a true 200-foot game and is clearly still elite.
32. Jack Hughes, New Jersey Devils
Our voters liked what they saw from Hughes last season enough to place him among the upper echelons. The 2019 first overall pick finally looks comfortable at the NHL level and was on track for a huge breakout year in 2021-22 before injuries got the best of him. It feels like he's just scratching the surface of his potential, and it should be fun to watch what's next.
31. Juuse Saros, Nashville Predators
It's amazing that Saros has established himself as one of the game's elite netminders despite being just 5-foot-11. He was surely told numerous times he'd never make it due to his size, but he's proved the doubters wrong. Consider this: The worst save percentage of his career is .914.
30. Aaron Ekblad, Florida Panthers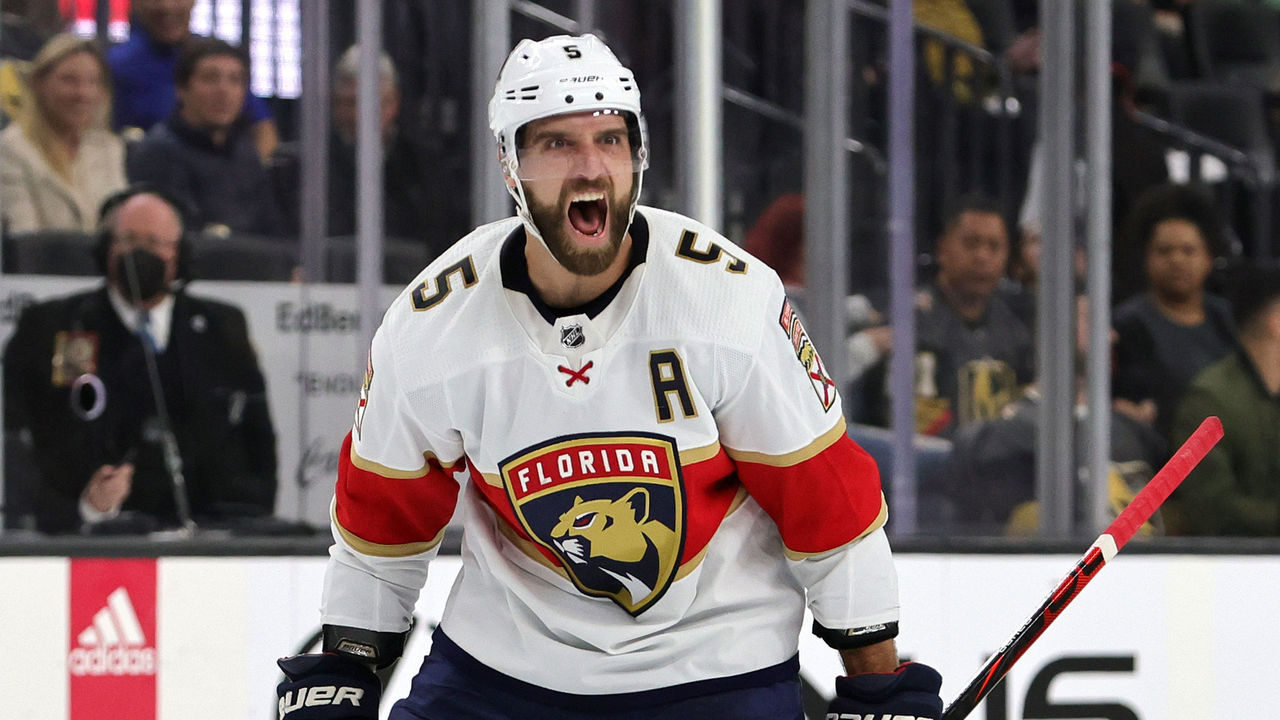 Despite being limited to 61 games in 2021-22, Ekblad's 15 goals and 57 points earned him enough votes to finish sixth in Norris Trophy voting. Injuries have been a significant concern for the 26-year-old defenseman, as he hasn't played a full campaign since 2018-19. A healthy season for Ekblad is paramount for the Panthers following the departure of MacKenzie Weegar.
29. Brayden Point, Tampa Bay Lightning
After sustaining a leg injury in the Lightning's first-round matchup against the Toronto Maple Leafs, Point was sidelined for much of the Bolts' third consecutive run to the Stanley Cup Final. He led the league with a combined 28 goals the previous two postseasons, so having a healthy Point back will be a relief for Tampa Bay. As for the 2021-22 regular season, Point ranked second on the team with 28 tallies and fifth with 58 points in 66 games.
28. Steven Stamkos, Tampa Bay Lightning
Stamkos scored 14 more goals than Point, though the captain played 15 more games. Everyone knows what Stamkos is capable of, but he still had a remarkable season for a 32-year-old. Not too many players his age can produce 106 points in a campaign, but the Bolts veteran should continue defying the odds.
27. Charlie McAvoy, Boston Bruins
McAvoy isn't as flashy as some other young stars on the blue line, but make no mistake, the Bruins' No. 1 rearguard has the capabilities to win multiple Norris Trophies. McAvoy can skate, break the puck out, and defend with his stick as well as anyone. He controls the flow of the game whenever he's on the ice, too, as his 63.18% expected goals clip led all regularly deployed defensemen last season.
26. Patrick Kane, Chicago Blackhawks
Kane isn't as good defensively as he used to be but remains as dangerous as ever offensively, as evidenced by his 92 points last season - the third most in his career. As a 2023 UFA, it's fair to wonder which contender Kane will get traded to this season.
25. David Pastrnak, Boston Bruins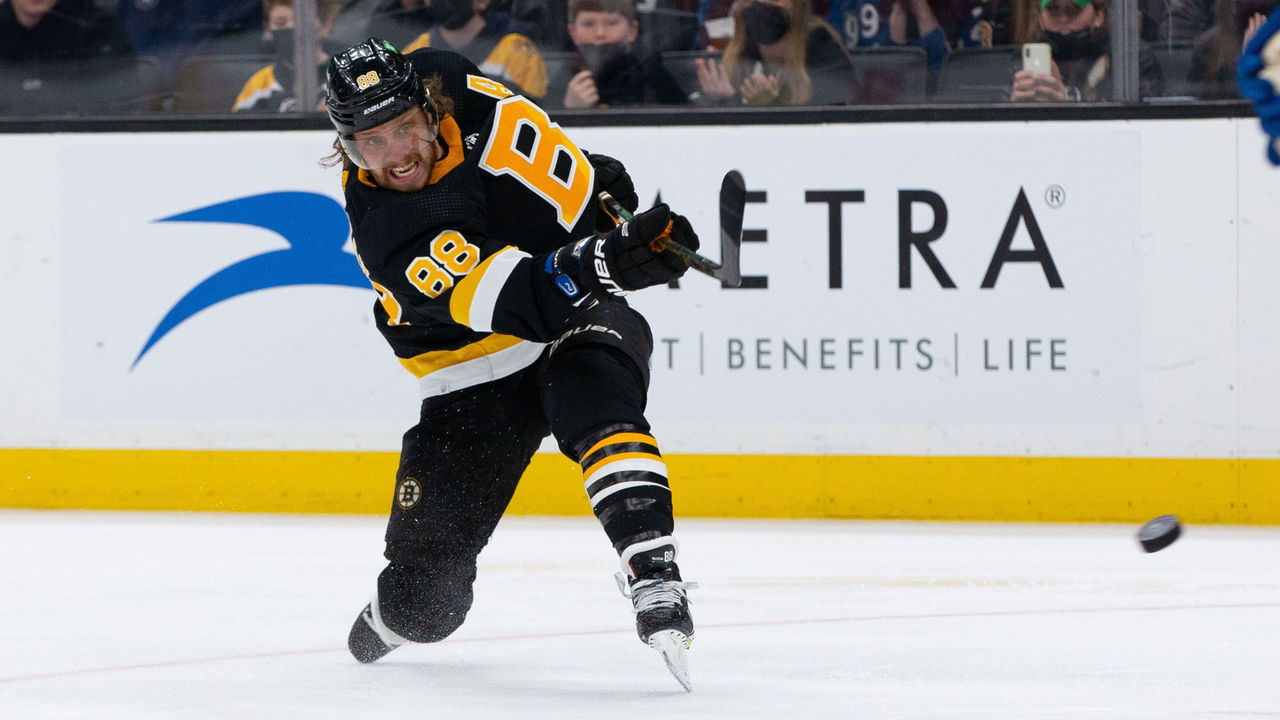 Pastrnak ranks fifth in goals scored since 2016-17 and doesn't look to be slowing down anytime soon. The 26-year-old scored 40 goals for the second time in 2021-22 and hit the point-per-game mark for the fourth consecutive campaign. Entering a contract year, Pastrnak is primed for a massive season. The Bruins will need him to be ready out of the gate as they deal with multiple significant injuries.
24. Sebastian Aho, Carolina Hurricanes
Aho just continues to do his thing. He led the Hurricanes with 37 goals and 81 points in 79 games while eating up the most minutes per contest (18:57) out of all Carolina forwards. The 25-year-old has never hit the 40-goal mark in his career, but he's come within three or fewer on two different occasions. Let's see if the star can cross the threshold in his seventh season.
23. Matthew Tkachuk, Florida Panthers
The hockey world is eager to see how Tkachuk plays with his new team, but no one will be shocked if he fits in seamlessly with the Panthers. The gritty forward provides a unique blend of offensive skill and tenacity. He's coming off a career-best 104 points for the Flames, and even if he doesn't hit triple digits this season, it's clear he's now one of the game's best and most multi-dimensional players.
22. Alex Ovechkin, Washington Capitals
Fifty goals and 90 points at 36 years old. Ovechkin is a once-in-a-lifetime player, and rather than debate about where he belongs on a player ranking list, let's all sit back and appreciate his pursuit of the all-time goal record.
21. Mikko Rantanen, Colorado Avalanche
A rare blend of size (6-foot-4, 215 pounds), speed, and skill, Rantanen is a handful for opposing defenders. He reached a personal-best 92 points last season, and it wouldn't be a surprise if the 25-year-old cracked 100 this year.
(Analytics source: Natural Stat Trick)
Comments
✕
Top 100 NHL players: 40-21
  Got something to say? Leave a comment below!