Top 100 NHL players: 20-1
Leading up to the start of the 2022-23 season, theScore is counting down the top-100 players in the game today, as voted on by our NHL editors. Injuries affecting players entering the season have been taken into consideration.
100-81 | 80-61 | 60-41 | 40-21 | 20-1
20. Jonathan Huberdeau, Calgary Flames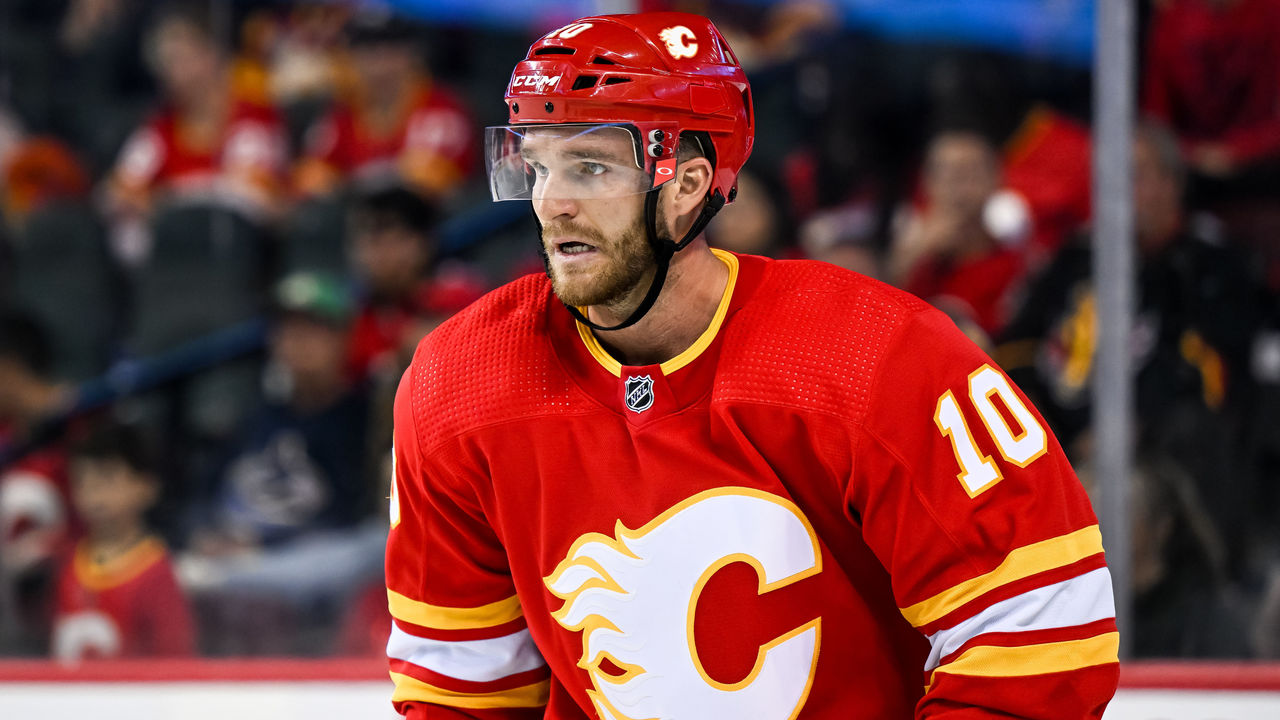 Huberdeau is one of two players ranked in the top 20 who changed teams this offseason, and he just so happens to be replacing the other one. Huberdeau had a monster season in Florida, breaking the record for assists by a left winger with 85 and finishing second in league scoring with 115 points. He begins his tenure with the Flames with big expectations as one of the premier playmakers in the NHL.
19. Adam Fox, New York Rangers
Fox is a stud for the New York Rangers at just 24 years old, and he's only one season removed from winning the Norris Trophy. He finished fourth among all defensemen with 74 points in 78 games in 2021-22. However, New York was overreliant on goaltender Igor Shesterkin last season - the Rangers failed to control the majority of the expected goals and shot attempts at five-on-five, per Natural Stat Trick - and Fox will be key to cleaning that up.
18. Artemi Panarin, New York Rangers
Panarin is the heartbeat of the Rangers' attack, and he's registered 249 points in 186 games since arriving on Broadway. The 30-year-old has been one of the best wingers in the league for most of his career and hasn't shown any signs of slowing down.
17. Mitch Marner, Toronto Maple Leafs
Marner has been one of the world's most dynamic playmakers since he entered the NHL and is coming off a season in which he buried a career-high 35 goals thanks to a much-improved shot. He's the right-hand man on arguably the league's most dominant offense and will be a 100-point threat for years to come.
16. Brad Marchand, Boston Bruins
The ultimate pest, you hate Marchand if he's on the opposition, but you'd love to go into battle with him on your team. Even at 34 years old, Marchand remains one of the game's best competitors and all-around players.
15. Patrice Bergeron, Boston Bruins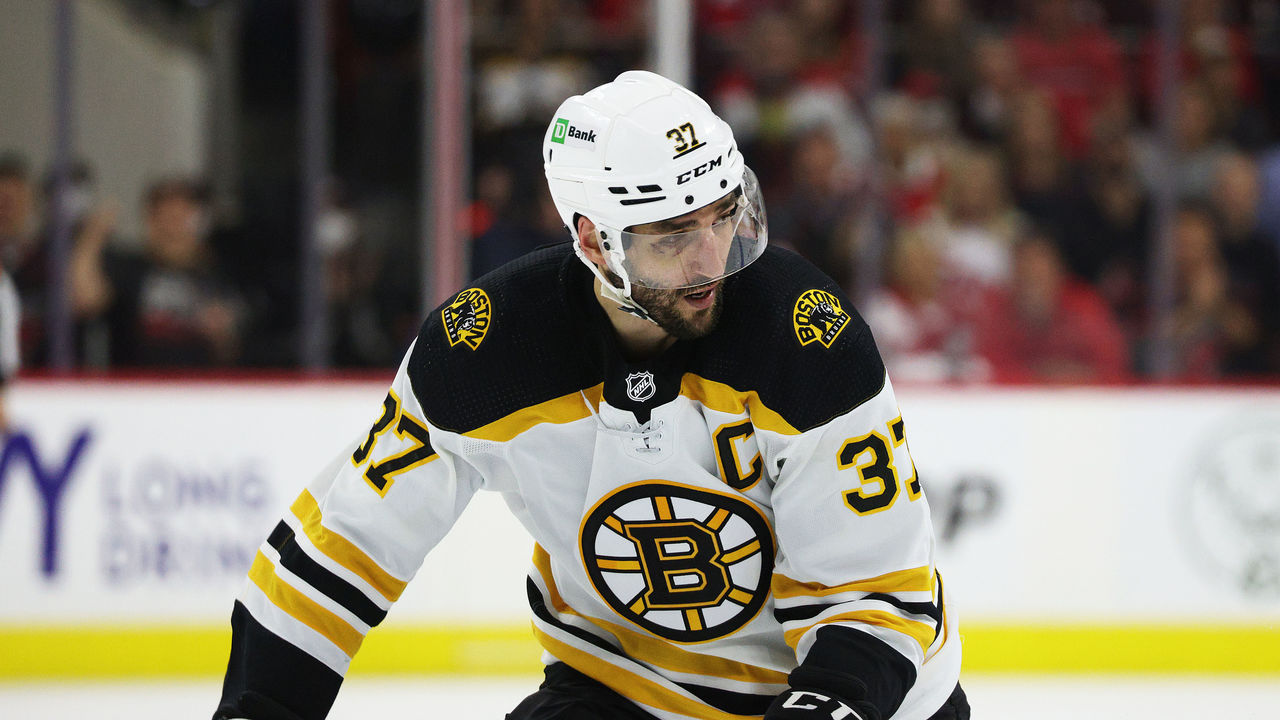 It's remarkable: Every year, pundits predict the Bruins will take a step back, and then Bergeron goes out and puts up another elite season. He collected his fifth Selke Trophy after a typically dominant two-way campaign from the 37-year-old. He racked up 65 points in 72 games to go with a hilariously good 69.2 xGF%. Bergeron remains one of the best well into his late 30s.
14. Johnny Gaudreau, Columbus Blue Jackets
Gaudreau threw the hockey world for a bit of a loop after signing with the Blue Jackets in free agency. Now the winger will break into a new market after a career year. He tied for second in the league with 115 points (40 goals, 75 assists) and was also a bonkers plus-64 in 2021-22. He won't have former linemates Matthew Tkachuk and Elias Lindholm, but there's no reason Gaudreau can't put up some big numbers in Columbus.
13. Kirill Kaprizov, Minnesota Wild
Kaprizov went from a hotshot prospect to the real deal in the blink of an eye. He's the complete package offensively, but his defensive contributions fly under the radar on a strong two-way Wild squad. After posting 108 points as a superstar sophomore, there's no telling what Kaprizov's ceiling may be.
12. Andrei Vasilevskiy, Tampa Bay Lightning
Vasilevskiy led the NHL in wins each of the past five seasons, posting a .920 regular-season save percentage while collecting two Stanley Cups, a Conn Smythe, and a Vezina Trophy. The Lightning backstop is the most clutch goaltender in the league, having put up historic numbers in series-clinching games throughout the past three postseasons. It feels like Vasilevskiy has been the best at his position for ages, but he's only 28 and seemingly has much more to give.
11. Roman Josi, Nashville Predators
It's ridiculous that Josi flirted with 100 points as a defenseman last season. He finished with 96 - the most since Phil Housley in 1992-93 when goalies couldn't stop beach balls. Josi may not repeat that performance, but he's still one of the game's most special players.
10. Aleksander Barkov, Florida Panthers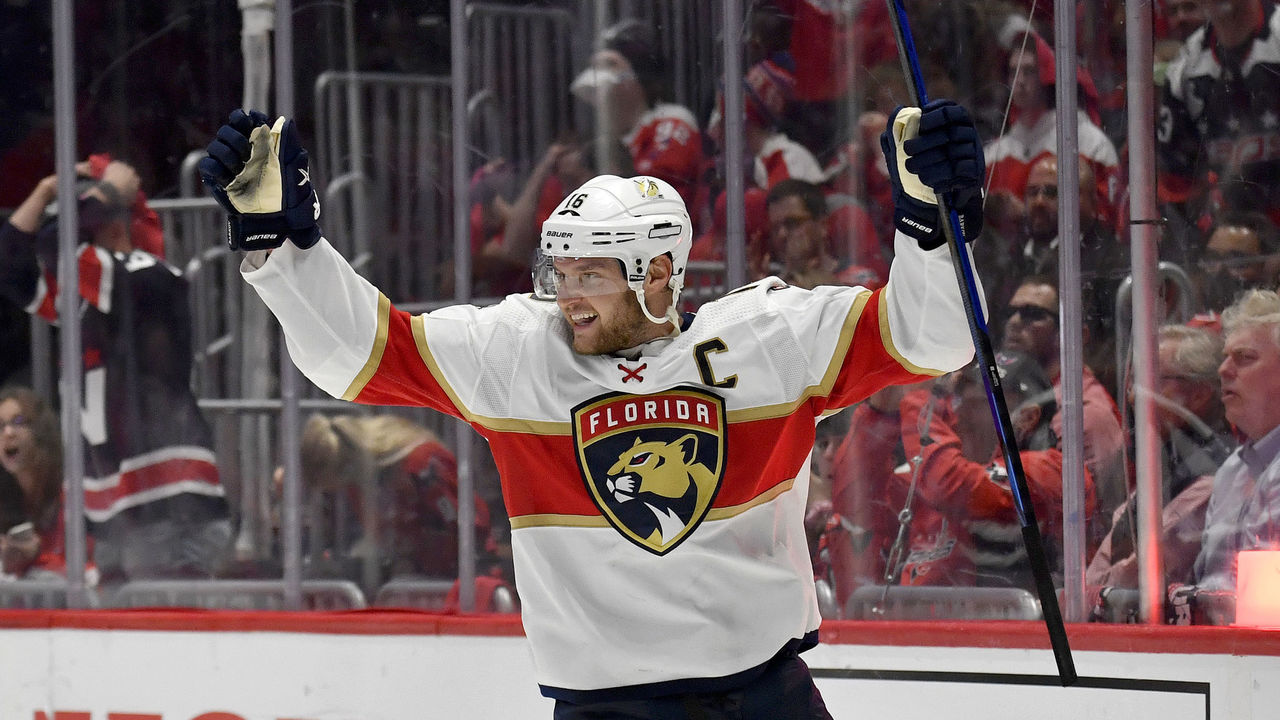 2021-22 marked the second straight season where Barkov earned votes for the Lady Byng, Selke, and Hart Trophies. Barkov found another level offensively, tallying a career-high 39 goals and scoring at a career-best rate with 88 points in 67 games. No matter who the Panthers put on his wing, Barkov has proven he's an elite two-way center who can get the most out of his linemates.
9. Victor Hedman, Tampa Bay Lightning
Death, taxes, and Hedman being a Norris finalist: The Tampa Bay Lightning rearguard was nominated for the sixth straight season after he finished third among all blue-liners with 85 points in 82 games. The towering Swede chipped in with an additional 19 points in 23 playoff games while averaging almost 25 minutes per contest as the Bolts made their third consecutive Stanley Cup Final.
8. Igor Shesterkin, New York Rangers
Shesterkin is fresh off one of the most dominant goaltending seasons we've ever seen and, in our estimation, is the league's best netminder. Amid an offensive outburst across the NHL, Shesterkin blew his peers out of the water last season, leading them in save percentage (.935), goals-against average (2.07), and goals saved above average (44.9). The Rangers showed they have the pieces to contend, but make no mistake: Their star goalie is the franchise.
7. Sidney Crosby, Pittsburgh Penguins
While Crosby isn't quite the two-way force of nature he once was, Sid the Kid isn't done by any means. His 1.22 points per game last season represented his highest mark since 2018-19 and his second-best since 2013-14. Crosby is probably done winning MVPs and scoring titles, but a season of good health should allow him to become the 15th player in NHL history to reach 1,500 points.
6. Nikita Kucherov, Tampa Bay Lightning
Kucherov is one of the most skilled players of all time, never mind today. He could probably score 50 goals every season if he was selfish enough, but he also happens to be an amazing playmaker. He's truly a treat to watch and he's proven he shines when the lights get brighter.
5. Leon Draisaitl, Edmonton Oilers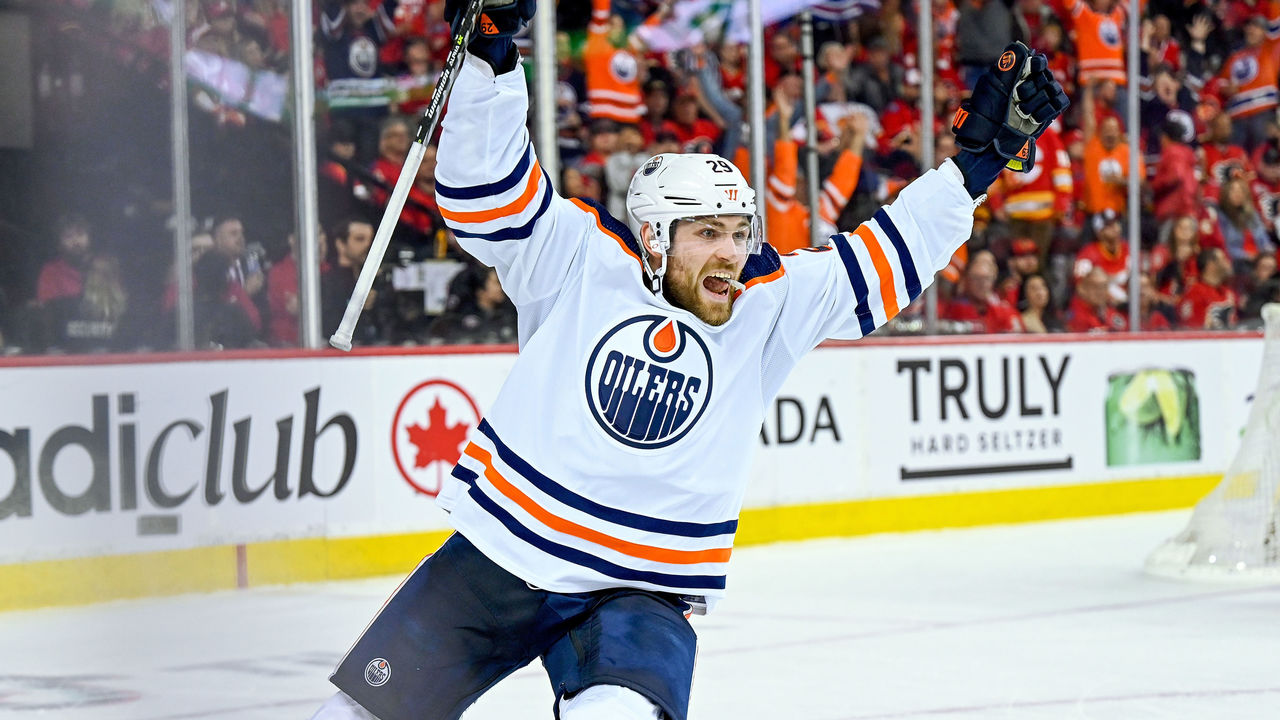 On one healthy ankle, Draisaitl scored at an incredible rate of two points per game in the Oilers' 16-game playoff run. His 55 goals and 110 points in the regular season were nothing to scoff at either, as both ranked inside the top five league-wide. Leon will chase his first Maurice "Rocket" Richard Trophy in his first full campaign under head coach Jay Woodcroft.
4. Nathan MacKinnon, Colorado Avalanche
MacKinnon won't yet be the highest-paid player in the league in 2022-23, but he'll undoubtedly show why he's worth every penny of his gargantuan eight-year, $100.8-million extension. The Colorado Avalanche star ranked second on the team with 88 points in a mere 65 contests in 2021-22, and his 1.35 points-per-game clip was seventh-best in the league. MacKinnon went on to score 13 goals - tied for the NHL lead - in 20 playoff games for the Stanley Cup champions.
3. Cale Makar, Colorado Avalanche
There's already a Stanley Cup, Conn Smythe, Norris, and Calder Trophy on Makar's resume, and he's not even 24 yet. The Avalanche blue-liner is a transcendent talent equipped with two-way skills no defenseman in the NHL can match. The Makar hype train is at full speed after his dominant 2021-22 campaign, but when a player is on the fast track to becoming an all-time great, it's better to embrace it than ignore it.
2. Auston Matthews, Toronto Maple Leafs
Matthews entered the "best in the world" debate during his MVP run last season by putting up 60 goals in 73 games and breaking the 100-point barrier for the first time. The Maple Leafs superstar is one of the best offensive creators in the league at five-on-five, and high-caliber defense is also part of his impressive repertoire. It's going to be fascinating to see what he can accomplish next from both a team and individual perspective.
1. Connor McDavid, Edmonton Oilers
Was there ever any question? McDavid is the undisputed best player in the NHL, coming in at No. 1 on our list for the fifth consecutive year. With his speed and skill, McDavid could realistically tally 150 points this season. While his electrifying highlight-reel play deservedly garners all the attention, McDavid has quietly rounded out his game and become an excellent defensive player in the past two seasons.
Comments
✕
Top 100 NHL players: 20-1
  Got something to say? Leave a comment below!