Get ready for your season with theScore's 2020 Fantasy Football Draft Kit and subscribe to push notifications in the NFL Fantasy News section.
theScore's Justin Boone delivers his bold predictions for the upcoming fantasy season.
Minshew a top-10 fantasy QB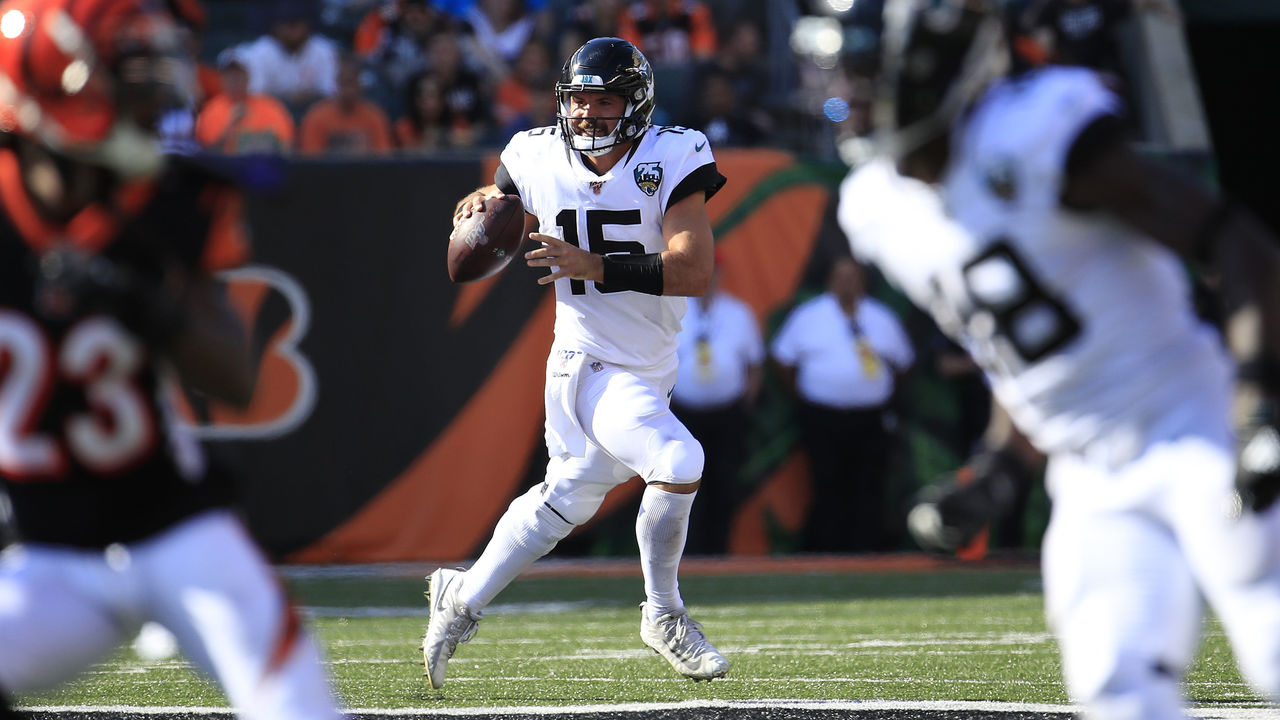 After surprising the football world as a sixth-round rookie thrust into a starting role, Gardner Minshew takes a second-year leap under new offensive coordinator Jay Gruden. In the new system, the young passer improves his completion percentage and overall efficiency while continuing to generate yards with his legs. His underrated rushing production helps turn Minshew Mania into a weekly fantasy starter.
Bell, Johnson return to RB1 ranks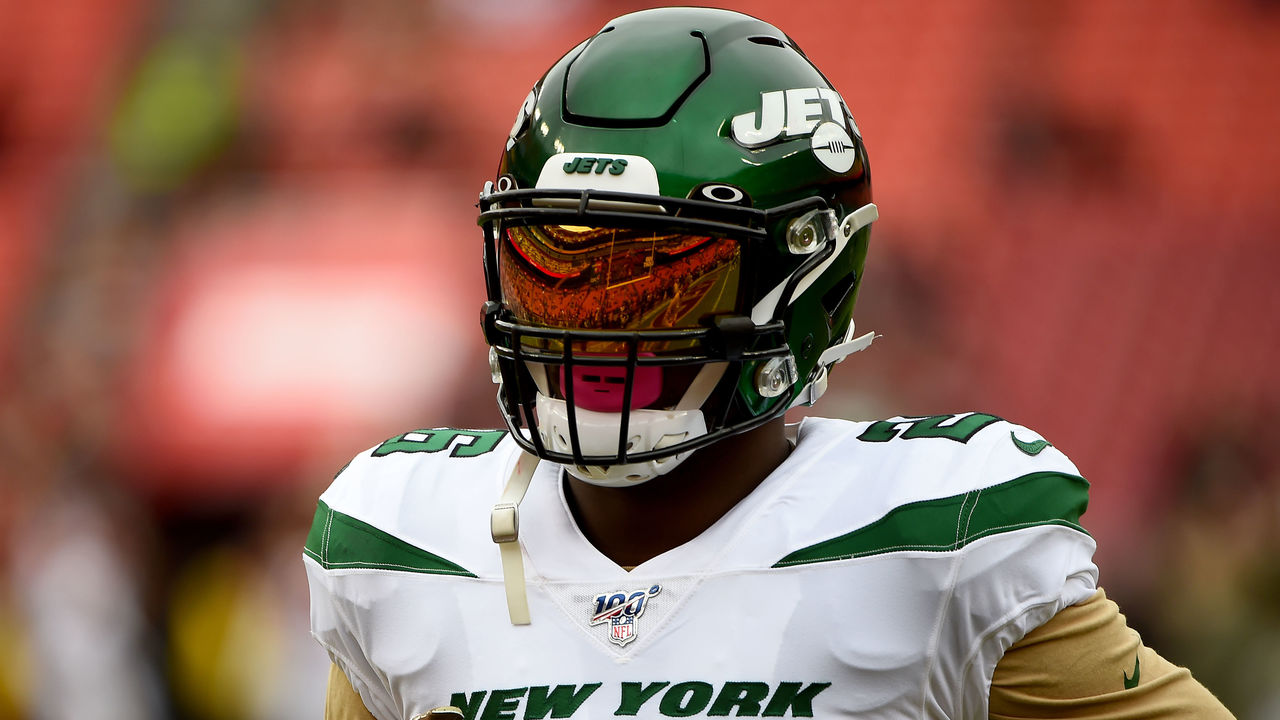 Despite being written off by many in the fantasy community, 28-year-old ball carriers Le'Veon Bell and David Johnson finish inside the top 12 at their position. It's a feat each has accomplished multiple times, including being the highest-scoring fantasy running back in 2014 (Bell) and 2016 (Johnson). Motivated to regain his form, Bell is training like a mad man and is excited to run behind the Jets' revamped offensive line. Johnson, who was a top-five fantasy producer before getting hurt last year, is healthy and locked into a big workload in Houston. Though investing in older runners can be risky, this duo is poised to prove their worth.
Ebron notches double-digit TDs ... again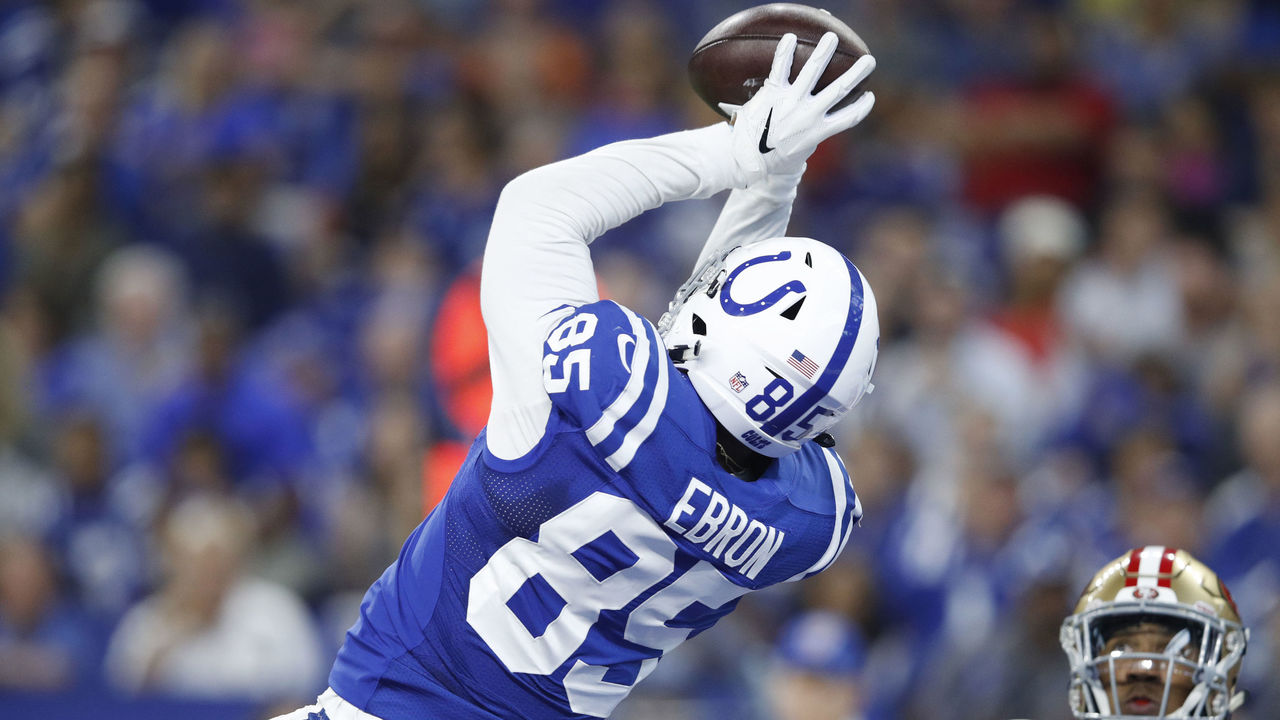 Two years ago, Eric Ebron was featured on this list with the exact same prediction and turned out to be a top-five fantasy tight end. Injuries and poor quarterback play in Indy meant we shied away from him last year, but he'll find success with Pittsburgh, his new club. A healthy Ben Roethlisberger restores the Steelers' passing attack and Ebron's red-zone skills are put to good use. The 27-year-old tight end is being foolishly forgotten by many fantasy managers - don't let that be you.
Drake leads all RBs in fantasy scoring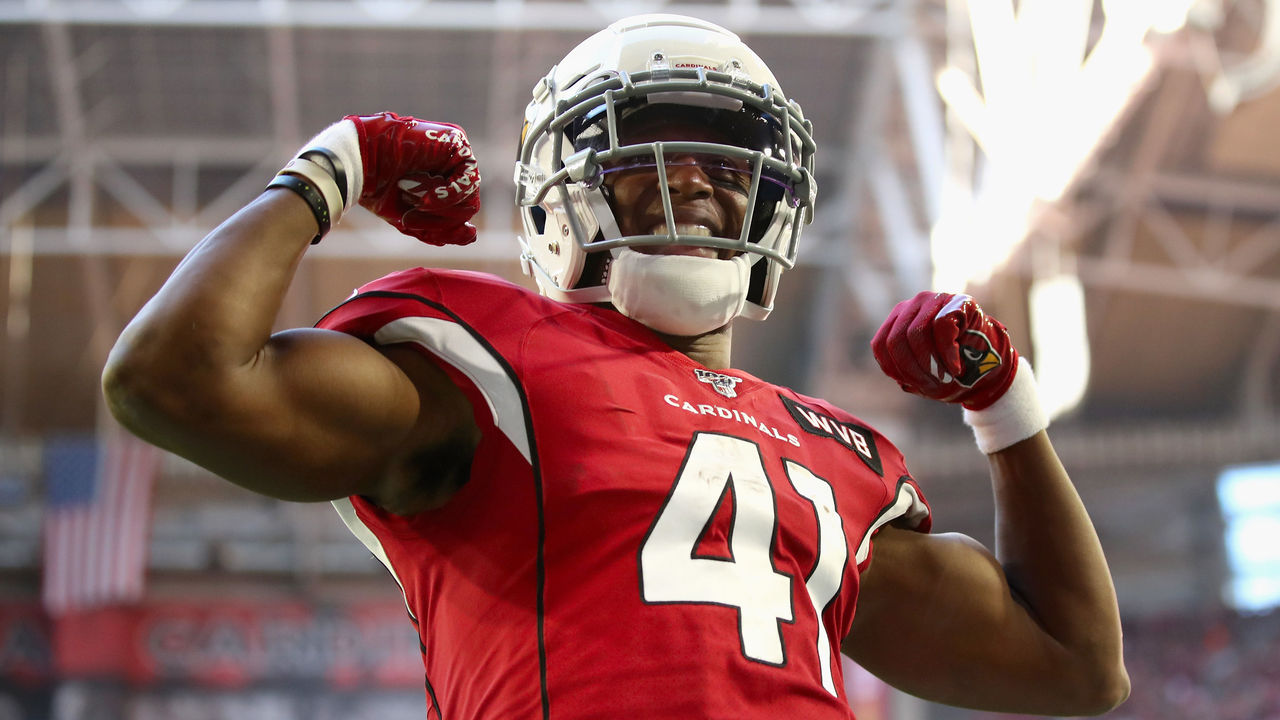 In eight games with Arizona, Kenyan Drake was on pace to be the second-highest scoring fantasy back behind only Christian McCaffrey. Starting in Week 1, Drake picks up where he left off by taking advantage of the light fronts the Cardinals' spread offense creates, en route to capturing the fantasy RB crown. Kyler Murray's development as a sophomore paired with the arrival of DeAndre Hopkins propels Kliff Kingsbury's crew to new heights and Drake reaps the benefits, including an elevated touchdown total.
Jones outduels Golladay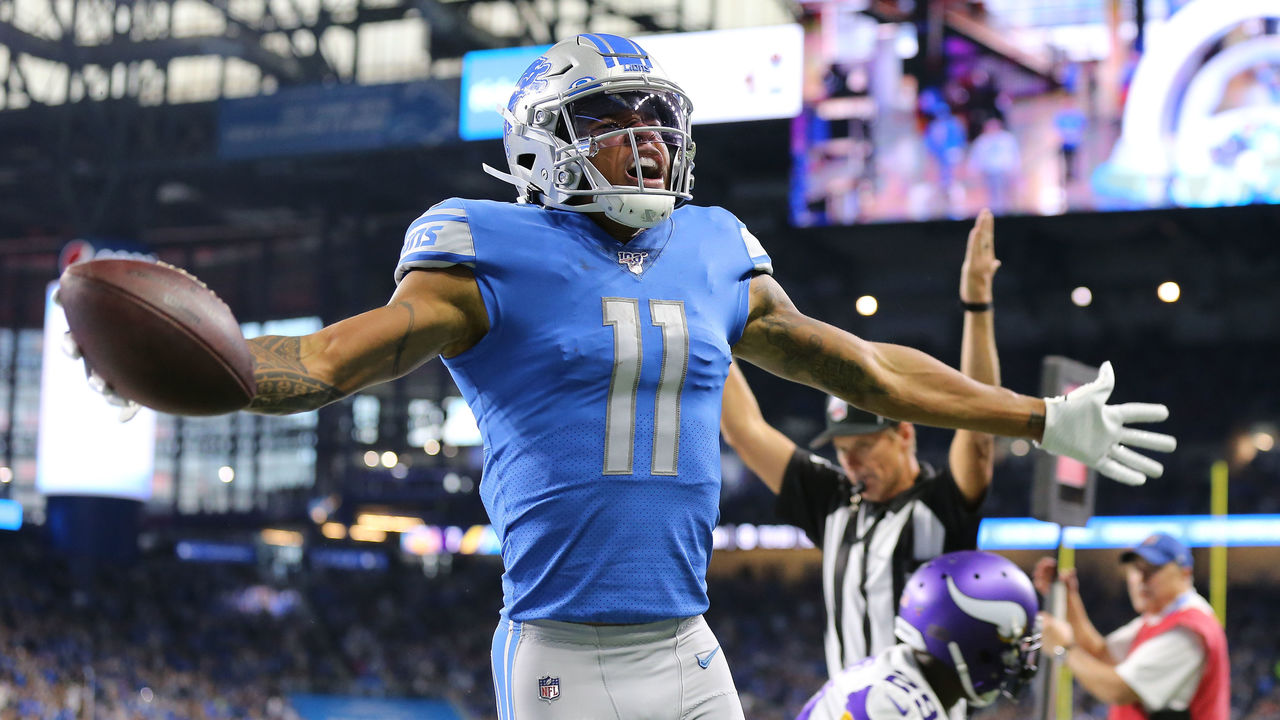 Marvin Jones plays a full schedule for the first time since 2017 and takes over for Kenny Golladay as the Lions' top-scoring fantasy wideout. Over the last two years, Golladay's barely received more targets than Jones (154-153) in the 26 times they've both been in the lineup. Over their last 16 outings, Golladay's at 65-1190-11 and Jones at 78-1017-11. With a difference of six rounds in their ADP, Jones represents massive value in fantasy drafts.
Hurst a top-5 TE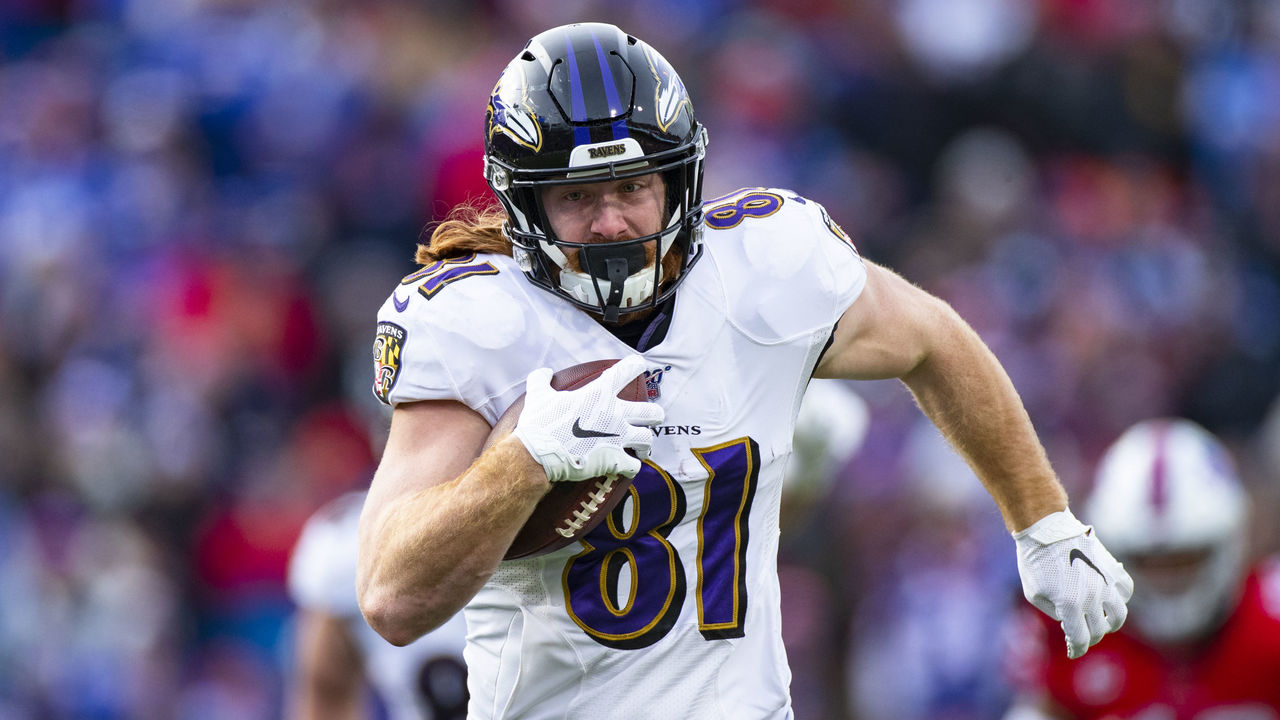 Even though injuries early in his career pushed him down the depth chart in Baltimore, there's a reason why the Ravens selected Hayden Hurst in the first round in 2018. Following an offseason trade to the Falcons, we find out exactly how high his NFL ceiling is. Hurst steps into the role vacated by Austin Hooper and quickly emerges as a top-five fantasy weapon, soaking up targets underneath while defenses focus on slowing down Julio Jones and Calvin Ridley. Hurst becomes a household name by the end of the season.
Boykin, Davis will be best waiver adds
Every year, multiple players become weekly fantasy difference-makers after hitting the waiver wire, and identifying them in advance is never easy. Last year, Miles Boykin stood out in Baltimore's offseason practices before playing a limited role when the real games began. With the Ravens expanding their passing attack and Boykin becoming more comfortable in the pros, his involvement increases dramatically in 2020. Developing a connection with Lamar Jackson, the sophomore wideout flirts with double-digit touchdowns.
Mike Davis doesn't have a direct path to fantasy numbers at the start of the year with Carolina, but McCaffrey's ironman streak is about to come to an end. After 729 touches over the last two seasons, McCaffery gets banged up in the middle of the season and Davis breaks out as a fantasy starter down the stretch.