Leading up to the 2019-20 season, theScore's Joe Wolfond, Chicco Nacion, John Chick, Jonathan Soveta, and Andrew Joe Potter will be counting down the top 30 players in the NBA today. We'll reveal five every day until the eve of opening night.
Players who are set to miss the entire season due to injury, such as Kevin Durant and John Wall, were not considered. Let the debate begin.
30-26 | 25-21 | 20-16 | 15-11 | 10-6 | 5-1
5. James Harden, Rockets
Midseason injuries to Chris Paul, Eric Gordon, and Clint Capela compelled Harden to author one of the strangest campaigns in modern NBA history. With the pressure on to carry the Houston Rockets through the malaise, The Beard averaged a league-high 36.1 points in 2018-19 - with 7.5 assists per game for good measure.
Harden became just the fourth player to average more than 36 points per game in a season - and the second since the mid-1960s alongside Michael Jordan. At age 29, he was by far the oldest.
Unsurprisingly, Harden's combination of shooting and passing produced one of the highest usage rates ever at 40.5%, second all time behind Russell Westbrook's 41.7% in 2016-17. Though the Lakers and Clippers stole the offseason spotlight with superstar additions, only the Rockets can claim to employ two former MVPs with Westbrook now in tow. If head coach Mike D'Antoni can balance Harden's skill and Westbrook's ferocity, Houston should compete for the title this season. - Potter
4. Stephen Curry, Warriors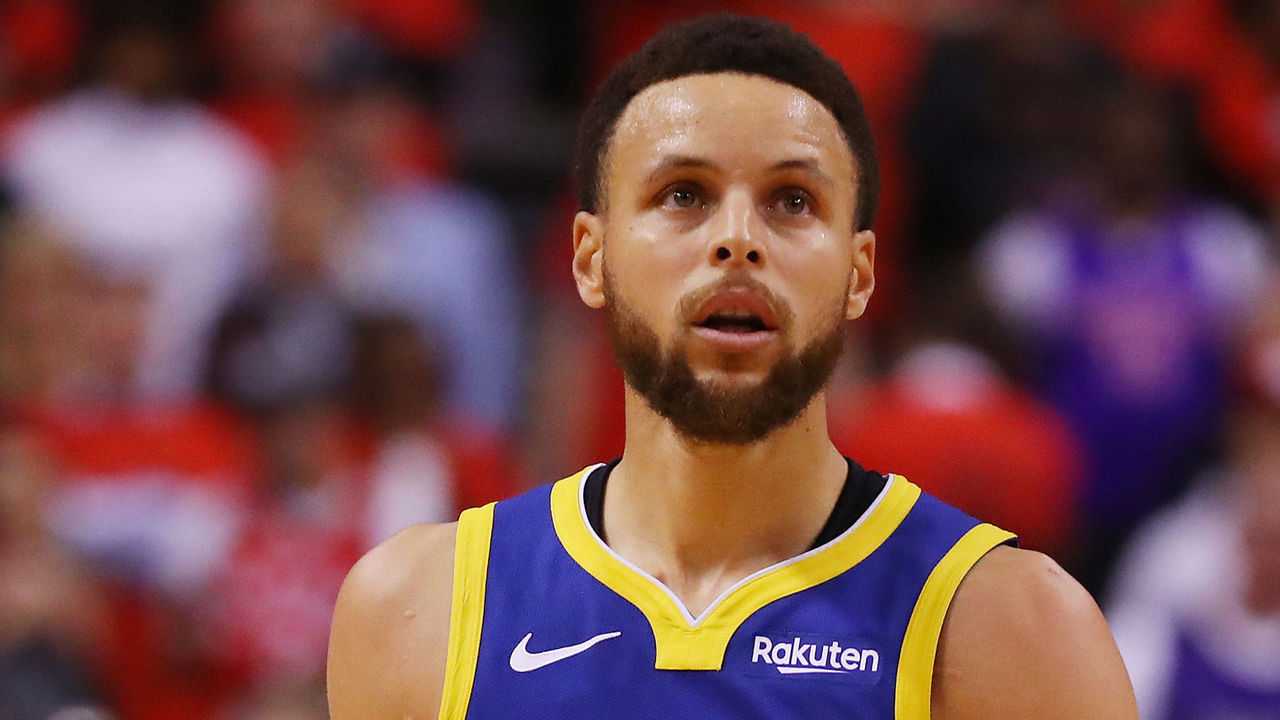 That Kevin Durant chose to join the Warriors when he did - and that his on-court fit was relatively seamless - was in many ways a tribute to Curry's selflessness. But after three years of comparatively deferential play, it's time for Curry to get a bit selfish.
Despite a sudden paucity of talent on the wing (until or unless Klay Thompson returns), the Warriors' offense should remain elite as long as Curry is healthy. No player more dramatically warps opposing defenses simply by being on the court. He's a human double-team magnet whose off-ball chicanery - cuts, screens, relocations, and general perpetual motion - can be just as deadly as the magic he conjures with the ball in his hands. He's what's made the team's entire offensive system work throughout a dynastic half-decade.
Over the last five seasons, Curry has put up 64.8% true shooting on 30.6% usage. And though LeBron James and Anthony Davis may have stolen the belt, Curry and Draymond Green still form the second-most dangerous pick-and-roll combination in the league.
Curry will put up gobsmacking counting stats this season, but it's possible his efficiency and impact numbers dip due to workload. That could be especially true at the defensive end, where he no longer has an army of ace help defenders to rescue him; expect less of the pre-switching and scram-switching that bailed him out in the past. He'll have to do a lot more of his own grunt work and figure out how to play beside the ball-dominant D'Angelo Russell - at both ends of the floor. It's going to be quite an adjustment.
This ranking suggests he's up for the challenge. - Wolfond
3. LeBron James, Lakers
Like it or not, the NBA is still under James' rule. No one holds more sway than the Los Angeles Lakers star, and he'll be ready to reaffirm that notion in 2019-20 after a disappointing first year in L.A.
A three-time NBA champion, four-time MVP, 15-time All-Star - the award list goes on and on for the 34-year-old entering an astonishing 17th consecutive season in the Association. His durability is arguably more incredible than any accolade: Until a groin injury sidelined him for a month last season, James had played fewer than 74 games in a season just twice, including during the lockout-shortened 2011-12 campaign.
What's truly terrifying about James' potential for success this season, though, is what he doesn't have to do. After signing with the Lakers in 2018, James found himself carrying a young, rebuilding squad still adjusting to life after Kobe Bryant. Now, a veteran supporting cast - including another former No. 1 pick in Anthony Davis - will allow the future Hall of Famer to pace himself without sabotaging the Lakers' season.
Perhaps the efficacy of increased rest is dulled 1,198 games into his career. But you'd be foolish to bet against the King. - Soveta
2. Kawhi Leonard, Clippers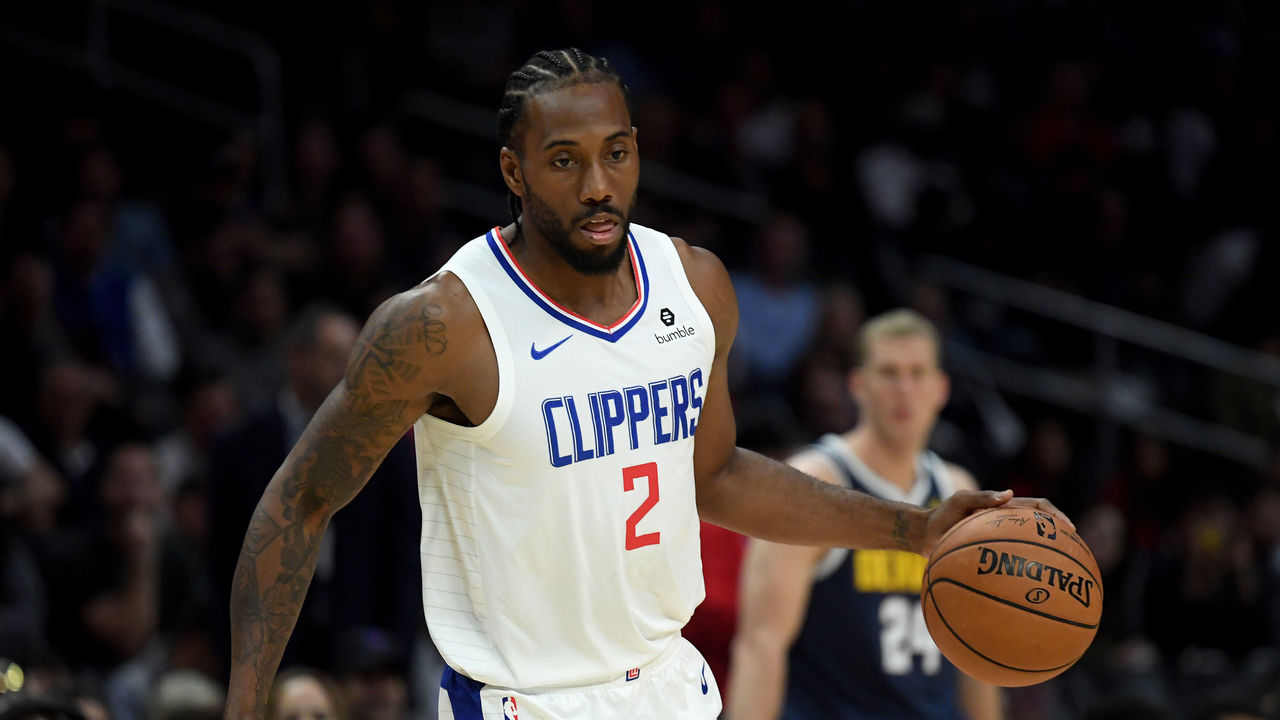 Leonard's health was one of the biggest questions entering last season. By the end of the 2018-19 campaign, few doubted his candidacy as the best two-way player in the league. A structured load management program helped Leonard average career highs in points (26.6) and rebounds (7.3) while preserving him for one of the most dominant postseason performances in NBA history.
Leonard scored 732 total points during the Toronto Raptors' championship run, finishing behind Michael Jordan and LeBron James for the third-highest output during a single postseason. He continuously delivered in the clutch, as illustrated by his series-clinching buzzer-beater in Game 7 of the second round against the Philadelphia 76ers - the first of its kind in league history. With Toronto down 0-2 entering Game 3 of the Eastern Conference finals, Leonard put the clamps on Giannis Antetokounmpo to change the entire complexion of the series.
The California native earned a near-unanimous Finals MVP award for his efforts, and an encore performance with his hometown Los Angeles Clippers is hardly out of the question. - Nacion
1. Giannis Antetokounmpo, Bucks
The consensus in 2019: If you're starting an NBA franchise from scratch, you're building it around Leonard or Antetokounmpo. Giannis wins out, though, based solely on age (he's three years younger than Kawhi) and physical dimensions (have you seen him drive to the rim from halfcourt on a single dribble without traveling?).
It's Antetokounmpo's world right now, and he has the ability to follow up last year's MVP campaign with another special season. He was a finalist for Defensive Player of the Year last year; if he can nab both trophies this season, he'll become the first to do so since Hakeem Olajuwon in 1993-94.
The lack of an outside shot remains his lone knock. How unstoppable would the Greek Freak be with a lights-out jumper hoisted from a high release point on his long arms? Despite a downtick in 3-point efficiency from 2017-18 to last season, he actually got better as 2018-19 progressed, shooting a more respectable 33 percent from beyond the arc after the All-Star break. Now he's asking for tips from Kyle Korver, one of the best to ever do it.
If Antetokounmpo can sharpen that stroke, look out. - Chick