Leading up to the 2019-20 season, theScore's Joe Wolfond, Chicco Nacion, John Chick, Jonathan Soveta, and Andrew Joe Potter will be counting down the top 30 players in the NBA today. We'll reveal five every day until the eve of opening night.
Players who are set to miss the entire season due to injury, such as Kevin Durant and John Wall, were not considered. Let the debate begin.
30-26 | 25-21 | 20-16 | 15-11 | 10-6 | 5-1
25. Donovan Mitchell, Jazz
Mitchell remains an outlier. He's the only player 6-foot-5 or under since 2000 to average 20 points a game as a rookie, and he was just the fifth to do so as a sophomore. He's not always thought of as small, though, thanks in part to a 6-foot-10 wingspan.
While Mitchell still needs to utilize that length more defensively, he and future Hall of Famer Dwyane Wade were similar offensively through their first two NBA seasons. But unlike Wade, Mitchell attempts plenty of threes, and his last 750 attempts were more analytically optimal in the modern NBA: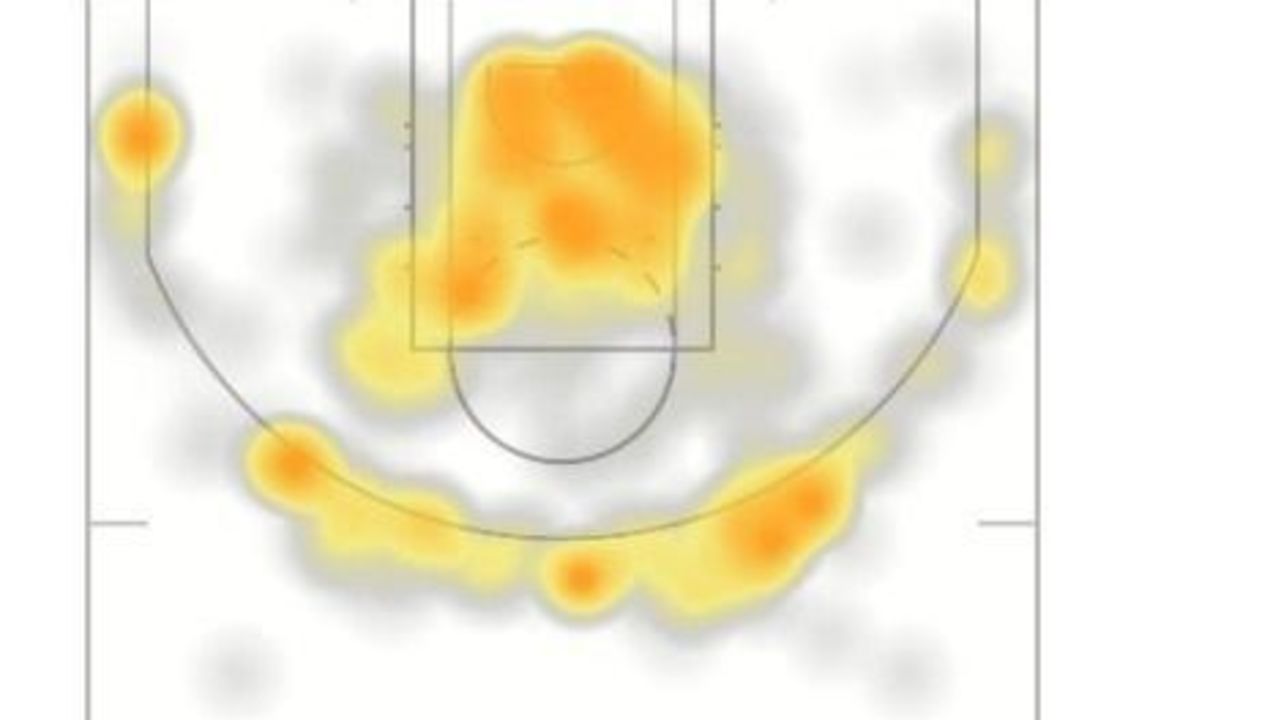 Meanwhile, the arrival of Mike Conley in Utah should help immensely, taking some pressure off Mitchell the point guard and freeing up Mitchell the shooting guard. But even with Conley in the fold, Mitchell will continue to be a playmaker; he's averaged four assists per game since coming into the league. - Chick
24. Chris Paul, Thunder
Two seasons removed from his last All-NBA selection, Paul remains one of the preeminent point guards in the league. Despite playing Robin to James Harden's Batman in Houston over the last two seasons, he put up 17.1 points, eight assists, and 1.8 steals per game. For CP3, those numbers are just below his career averages; for almost anyone else, they would represent a career peak.
Recall that if not for Paul's untimely injury in the 2018 Western Conference finals, the Rockets probably would have faced the Cavaliers for the title. And if they'd won? Well, the team probably wouldn't have flipped Paul's massive contract for Russell Westbrook's this summer.
There's a lot of uncertainty surrounding Paul's future with the Thunder. While he's still a fantastic player when healthy, $124.1 million is a gargantuan sum to pay a player from his age-34 to his age-36 seasons. It would be a shame if Paul's contract prevents him from finding a home on a true contender as his career winds down. - Potter
23. Luka Doncic, Mavericks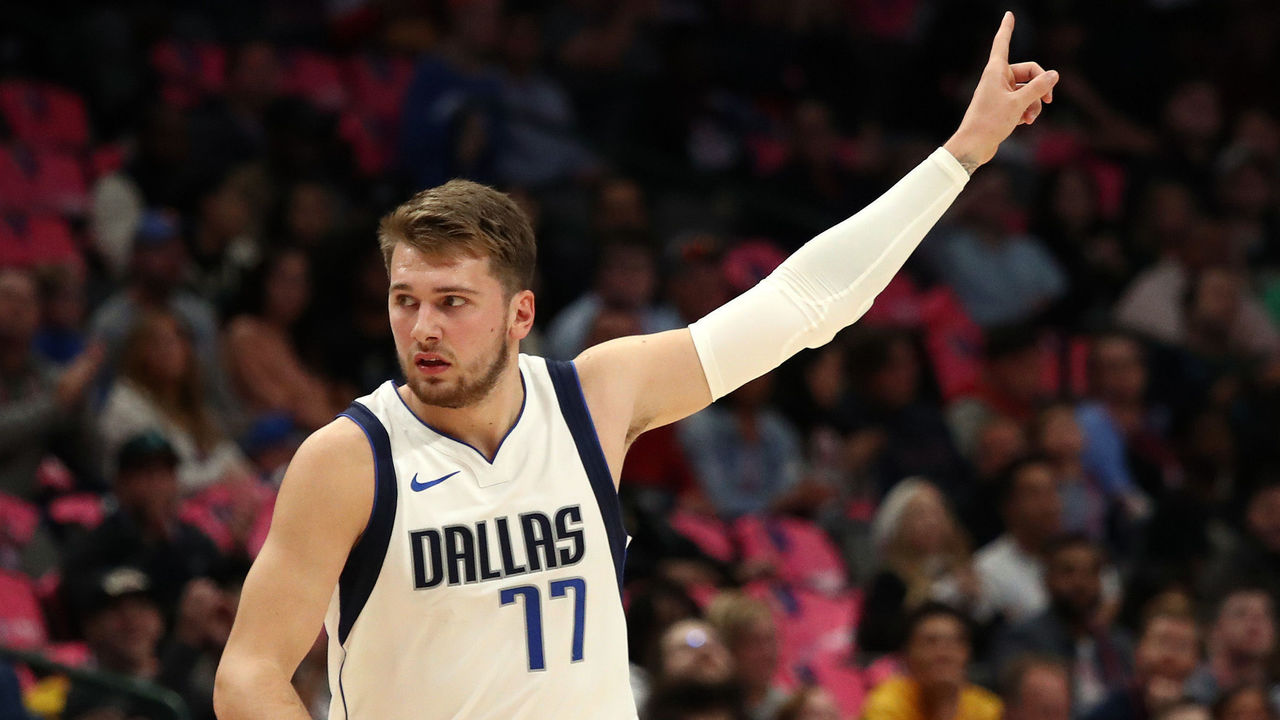 After an incendiary rookie season in which he was one of three qualified players to average more than 20 points, seven rebounds, and six assists while hitting more step-back threes than anyone not named James Harden, Doncic has returned in better shape, with a worthy running mate by his side.
A point guard in a forward's body, Doncic arrived as one of the best passers in the league last year. Pairing him with a 7-foot-3 pick-and-roll partner in Kristaps Porzingis, who can pop or dive with equal aplomb, is only going to further unlock the 20-year-old's playmaking genius. Meanwhile, a trimmer, more aerodynamic Doncic should have more success turning the corner and getting to the basket, especially when Porzingis pops and pulls the screen defender out of the lane.
With slightly better scoring efficiency and an uptick in defensive intensity, Doncic can be an All-Star and keep Dallas in the daunting Western Conference playoff mix as a sophomore. - Wolfond
22. Ben Simmons, 76ers
It's amazing how much Simmons has accomplished without establishing a perimeter game. He averaged nearly a triple-double during his first NBA season, posting 15.8 points, 8.2 assists, and 8.1 boards en route to being named the 2018 Rookie of the Year. He also joined Hall of Fame guard Oscar Robertson as the only players in NBA history to record at least 1,200 points, 600 assists, and 600 rebounds in a rookie campaign.
Simmons' 6-foot-10 frame, above-average rebounding, and elite court vision have drawn comparisons to Magic Johnson. He's a dual threat in transition who can push the pace, get to the rim at will, and find open teammates. The LSU product is just as versatile defensively, guarding multiple positions with his 7-foot wingspan.
Philadelphia signed Simmons to a five-year, $170-million max extension this summer, betting on the Aussie's continued growth. The 23-year-old proceeded to make his first-ever NBA triple in the Sixers' first preseason matchup. An outside shot could put Simmons in the league's upper echelon. - Chicco
21. Klay Thompson, Warriors
A devastating ACL tear in the NBA Finals means we won't see Thompson lighting it up from deep until at least February. It's disappointing for fans, but it's devastating for the Warriors, who've relied on Thompson's shooting stroke and outstanding perimeter defense throughout his eight-year career.
Thompson is the prototypical 3-and-D star, and his remarkable efficiency on a high volume of shot attempts has elevated him to perennial All-NBA consideration (while helping the Warriors become annual contenders). He's heaved at least 520 threes every year since his rookie season while connecting on at least 40.1% every year.
And whether he's hounding a ball-handler on a full-court press or battling a big man inside following a switch, Thompson expertly guards multiple positions with mind-blowing ease thanks to a combination of textbook footwork and a 6-foot-7 frame. The Warriors will find it next to impossible to make up for that missing skill set until he's back.
Thompson's game isn't foolproof, though, as he does struggle to create his own shot. Of his 241 3-pointers made last season, only 20 were unassisted. That alone isn't a grave concern, but Thompson also isn't astute at setting up his teammates. His 0.45 assist-to-usage ratio ranked among the bottom 17% among wing players in the NBA last season, according to Cleaning the Glass. - Soveta