Leading up to the 2019-20 season, theScore's Joe Wolfond, Chicco Nacion, John Chick, Jonathan Soveta, and Andrew Joe Potter will be counting down the top 30 players in the NBA today. We'll reveal five every day until the eve of opening night.
Players who are set to miss the entire season due to injury, such as Kevin Durant and John Wall, were not considered. Let the debate begin.
30-26 | 25-21 | 20-16 | 15-11 | 10-6 | 5-1
20. Draymond Green, Warriors
Green hasn't been a top-20 regular-season player the past two years, mainly because he hasn't needed to be. On a historically stacked team, he could afford to coast and preserve himself for the playoffs, where he'd finally unleash the full force of his defensive fury. He won't have that luxury this season.
With Kevin Durant and Andre Iguodala gone, and Klay Thompson likely out until the spring, the depleted Warriors need Green to be in shape and going full throttle from opening night (especially at the defensive end, where the team has lost all of its perimeter talent and a ton of institutional knowledge) to make the playoffs in the unforgiving West. When he's locked in, Green's versatility, intensity, and mental acuity are unparalleled. He can guard all five positions, and handle the perimeter as ably as he mans the post or protects the rim. He's also the single best help defender in the league.
The 29-year-old will also have a significant role to play at the offensive end, where his on-the-move passing will be crucial to keeping the Warriors' motion sets flowing. He's going to touch the ball a lot more, and will be relied upon to be a primary playmaker in a lot of instances. We're about to find out if the 2015-16 version of Green still exists. - Wolfond
19. Pascal Siakam, Raptors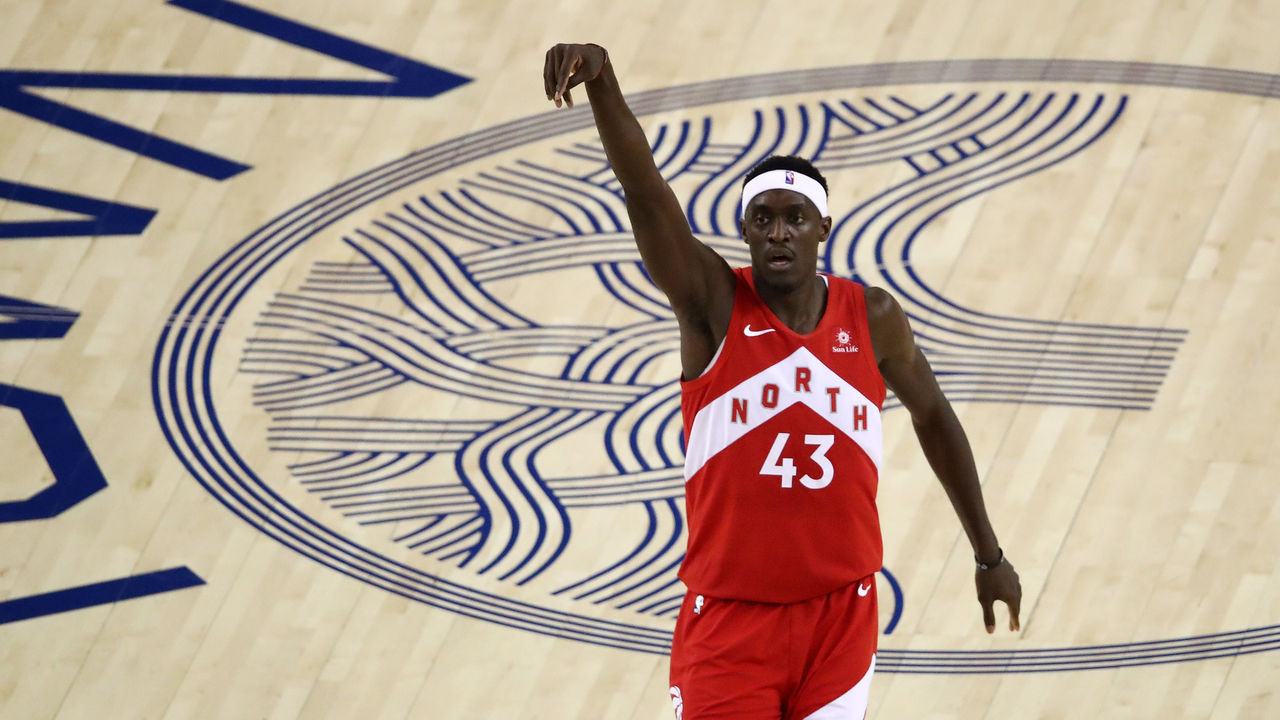 If you ever want to second guess your own eyes, go back and watch highlights of Toronto's 2016-17 season-opening win over the Detroit Pistons.
The box score for that game notes Siakam - making his NBA debut - recorded four points, nine rebounds, and a steal in just under 22 minutes. That isn't what you'd expect watching the tape, which shows Siakam looking lost on both ends of the court. That's not intended to be a knock on the then-rookie, but rather a testament to his unimaginable growth in just three seasons.
Siakam's rise was recognized with the appropriate hardware last season, but the byproduct of that is a brighter spotlight on the 25-year-old moving forward. Without the reigning Finals MVP to take the lead anymore, the Raptors' title defense will depend on Siakam becoming accustomed to being the team's most heavily scouted player on a nightly basis, and elevating his game to consistent All-NBA territory. - Soveta
18. Kemba Walker, Celtics
Walker was one of the few bright spots on Charlotte's franchise over the past eight seasons. The former ninth overall pick has adjusted to the modern NBA game, transitioning from taking a heavy load of mid-range jump shots to a healthy mix of 3-pointers and drives. Walker averaged a career-high 25.6 points during the 2018-19 campaign while shooting 35.6% on just under nine 3-pointers attempted per game.
The UConn product is also one of the most lethal ball-handlers in pick-and-roll situations, posting an NBA-leading 11.9 points per game last season, his fourth consecutive campaign among the league's top five.
Walker's pull-up game and effectiveness in the pick-and-roll allows him to exploit opposing defenses when attacking the rim. He finished the 2018-19 season ranked in the top 10 for points scored and assists off of drives. - Nacion
17. Bradley Beal, Wizards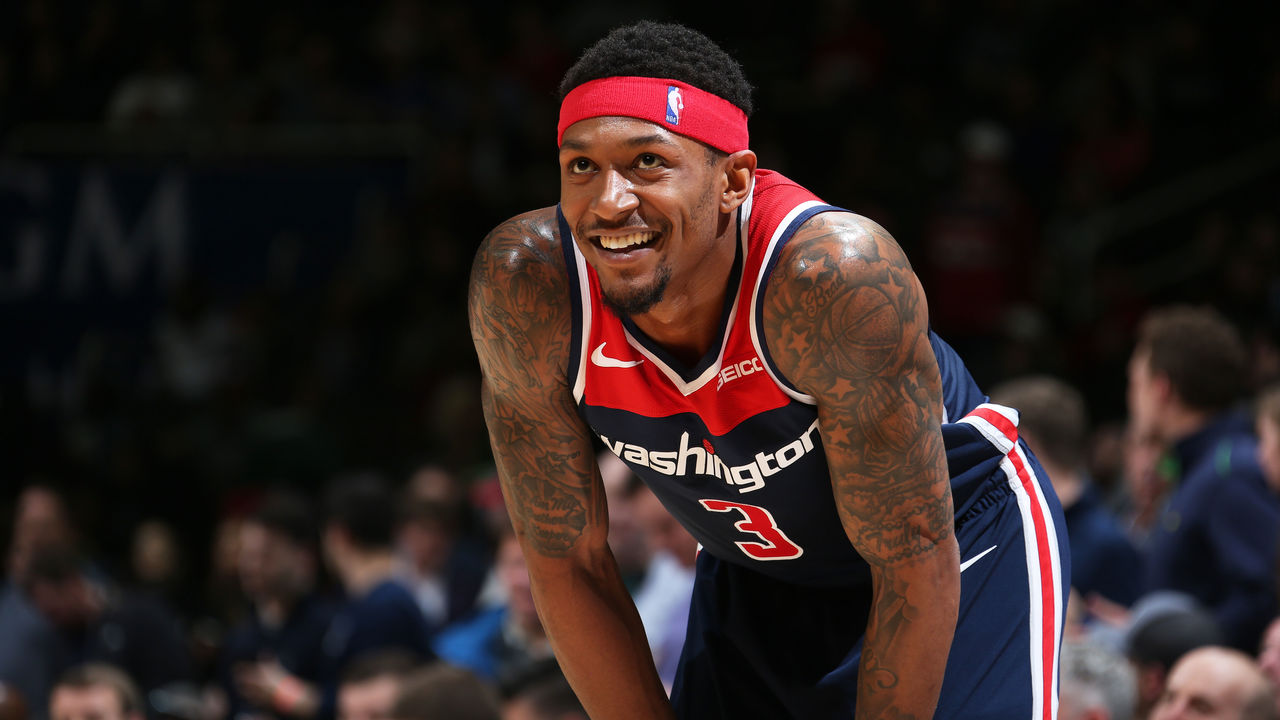 Beal averaged 25.6 points per game with shooting splits of 47.5% from the floor, 35.1% on 3-pointers, and 80.8% on free throws last season. That translated to an awesome effective field-goal percentage of 54% - on par with Anthony Davis and only a few ticks below James Harden and Kawhi Leonard.
That's a 54% eFG with Jeff Green, Tomas Satoransky, and Trevor Ariza being his most-common on-court teammates. That's like Adrian Peterson putting up 1,200 rushing yards with Matt Cassel at quarterback. Despite defenses stacking the box against the Wizards' lone dynamic scoring threat, Beal keeps finding a way to keep the team respectable offensively. That takes a special talent.
With John Wall out while recovering from a long-term injury and Beal signing an extension to stay in Washington until at least 2021-22, the Wizards are unquestionably the latter's team. It's on the front office to put the right talent around its top-flight star before any more of his prime is wasted. - Potter
16. Russell Westbrook, Rockets
Even the most ardent Westbrook detractors can't argue against the sheer force of the energy he brings.
His stubbornness and lack of a consistent jumper continue to invite derision, yet it's impossible to look away when he gets up a head of steam and attacks the basket. He's averaged a triple-double for three straight years - Oscar Robertson only did it once - and he'll pass Magic Johnson for second in all-time career triple-doubles when he posts his first one this season.
However, how Russ adapts in Houston will determine the direction of his career. He's on to his third superstar sidekick now, even if he and James Harden go way back. Staggered minutes and more shooters around him will help considerably, but he has to make better decisions.
If he takes better shots and gets his 3-point rate somewhere in the neighborhood of 35 percent, there will be a little less head shaking while watching him play. - Chick