Leading up to the 2019-20 season, theScore's Joe Wolfond, Chicco Nacion, John Chick, Jonathan Soveta, and Andrew Joe Potter will be counting down the top 30 players in the NBA today. We'll reveal five every day until the eve of opening night.
Players who are set to miss the entire season due to injury, such as Kevin Durant and John Wall, were not considered. Let the debate begin.
30-26 | 25-21 | 20-16 | 15-11 | 10-6 | 5-1
30. Nikola Vucevic, Magic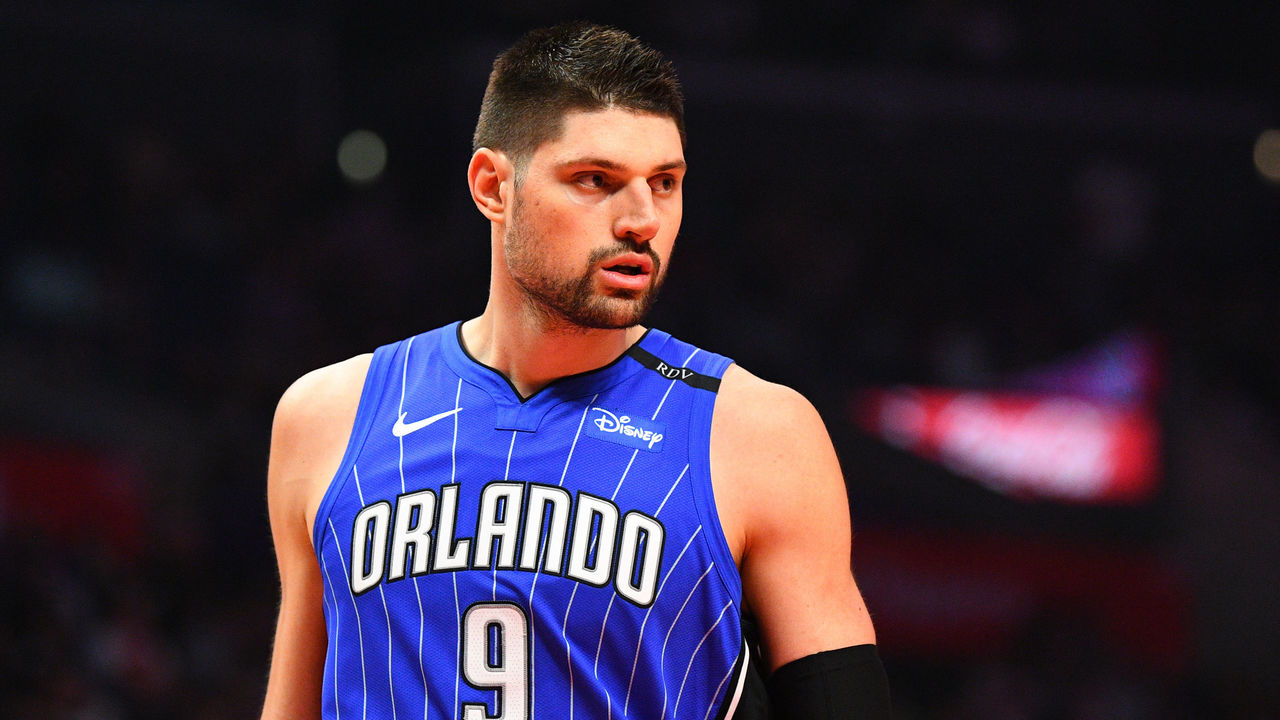 It's little wonder that the Magic opted to re-sign Vucevic on a four-year, $100-million deal despite investing heavily in frontcourt talent throughout recent drafts. Everything came together for the Montenegrin center in 2018-19, as he posted career highs in points (20.8), rebounds (12), and assists (3.8) per game with an effective field-goal percentage of 54.9%.
This wasn't merely a case of padding his stats on an awful team. The 7-footer's improvement played a direct role in Orlando's winning record (42-40) and postseason appearance after the team had spent much of the decade in the Eastern Conference's cellar. With Vooch on the floor, the Magic outscored opponents by four points per 100 possessions; when he sat, the team was outscored by 5.2 per 100. - Potter
29. Victor Oladipo, Pacers
Oladipo is coming into this season as one of the league's biggest, most pressing question marks. There are significant variables that could affect his place on this list, namely the number of games he'll be able to play in 2019-20 and how physically compromised he'll be after returning from the ruptured quad he suffered in February.
In spite of those unknowns, Oladipo cracks the top 30 because he's a proven two-way stud at his peak: an explosive downhill attacker, a knockdown pull-up shooter, a transition monster, and a sticky, pocket-picking perimeter defender. If he manages to play even two-thirds of the campaign at something close to last year's level, when a nagging knee injury sapped some of the bounce that propelled his incredible 2017-18 breakout, Oladipo should justify this ranking. The Pacers have to hope he can do both of those things. They've constructed a roster that makes all kinds of sense with apex Oladipo in the fold, but one that could run into serious problems with a limited version of him. - Wolfond
28. Kyle Lowry, Raptors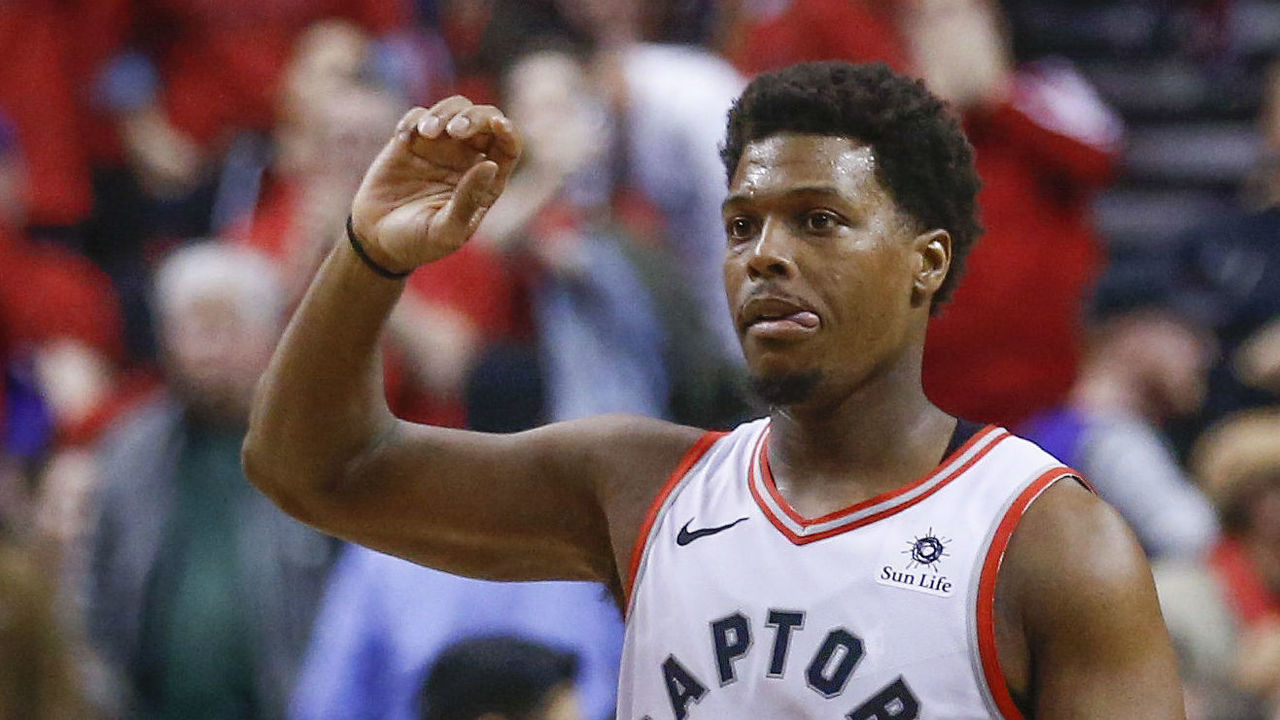 As the figurative heartbeat of the Raptors, Lowry will be tasked with steering the franchise through the foreign waters of its first-ever title defense. Team president Masai Ujiri, who endured a rocky relationship with the point guard in the past, evidently thinks highly of Lowry's stewardship, as he rewarded the 33-year-old with a $31-million extension this offseason that locks him down through 2020-21.
Lowry may not register as elite in any one category - save, perhaps, for putting his body on the line to take charges - but he's exceptional at many facets of the game. He offset his minor demotion to Toronto's third scoring option last season by improving as a facilitator, raising his assists per game from 6.9 to a career-high 8.7. Lowry also proved he can still occasionally carry an offense, as demonstrated by his 26-point performance in Game 6 of The Finals. - Soveta
27. Mike Conley, Jazz
One could be forgiven for writing off Conley last offseason after he missed 109 games over the previous three years due to various injuries. Yet he ended up making 70 appearances for the first time since 2014-15, hit career highs in scoring and usage, and posted his second-highest PER since entering the league.
Conley did all that for a bad Grizzlies squad. Now, for the first time since the heyday of the "Grit and Grind" era, Conley will again run the point for an intriguing Western Conference contender - this time in Utah. The 32-year-old ranked in the 81st percentile in pick-and-roll points per possession last season, and he's now joined one of the league's more prolific pick-and-roll teams, which features towering big man Rudy Gobert. Finally, Conley will take heat off fellow Jazz guard Donovan Mitchell with his steady outside shot (career 37.5% from downtown) and his ability to find open teammates. - Chick
26. Jrue Holiday, Pelicans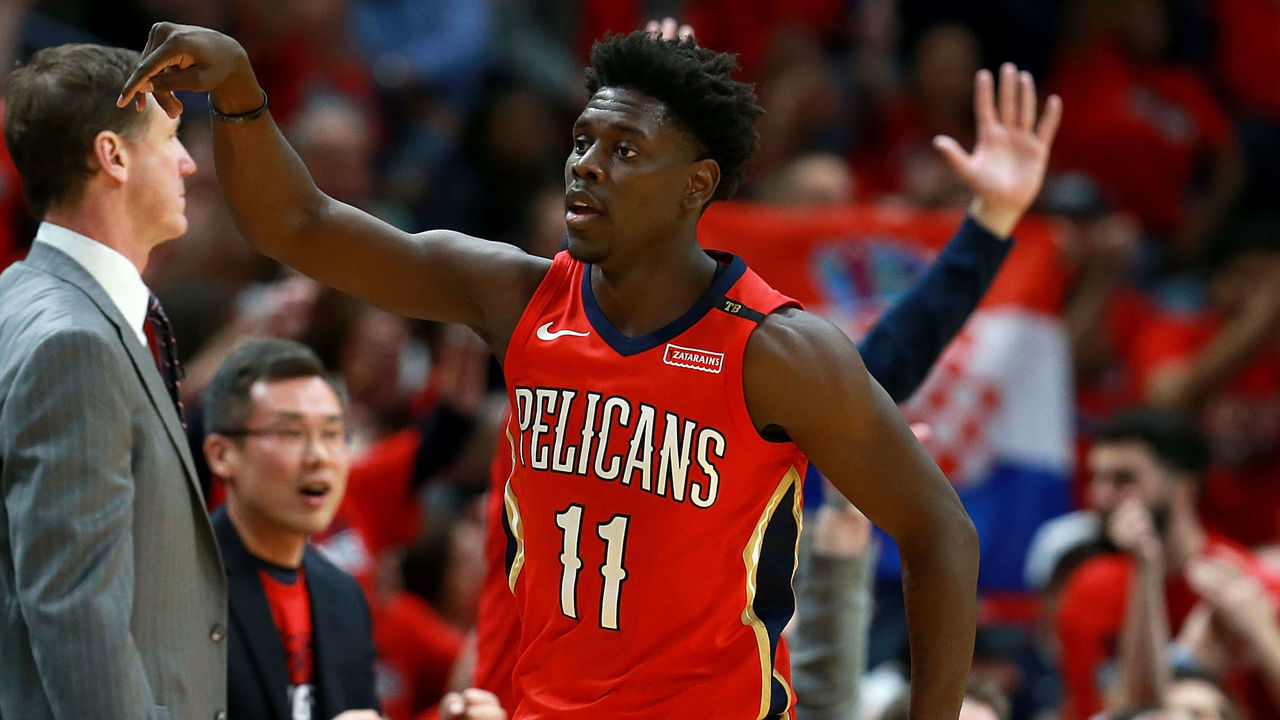 Holiday is one of the most underappreciated players in the league. While he's never made an All-Star appearance during his six years in the Big Easy, the veteran has consistently excelled behind the shadow of Anthony Davis.
Last season, Holiday averaged a career-high 21.2 points per contest on 47.2% shooting while adding 7.7 assists. This year, the offseason addition of Lonzo Ball should help with playmaking duties and create an opportunity to expand his game away from the ball. The 29-year-old Holiday has also developed into one of the top perimeter defenders in the Association. His length and quickness allow him to guard multiple positions, and he's earned back-to-back All-Defensive team nods. Holiday was a stabilizing force for the Pelicans last season amid the uncertainty of Davis' status, and he'll be leaned upon heavily following the big man's departure. - Nacion