The reserves for the 2021 NBA All-Star Game were announced Tuesday. While it's worthwhile to celebrate those who made it, it's more entertaining to discuss the merits of those who didn't.
Keeping in mind that rosters will likely change as the rescheduled contest approaches amid unprecedented conditions (and Anthony Davis' injury), here's a look at the biggest All-Star snubs.
Eastern Conference
Reserves: James Harden (Nets), Jayson Tatum (Celtics), Jaylen Brown (Celtics), Zach LaVine (Chicago), Ben Simmons (Sixers), Julius Randle (Knicks), Nikola Vucevic (Magic)
Trae Young (Hawks): Third-year sharpshooter Young is one of the more notable omissions from Doc Rivers' Eastern Conference squad after making his ASG debut last season. Young is averaging 26.9 points and 9.5 assists per game, but his scoring output has declined marginally for the 13-17 Hawks. That, as well as the wealth of guards in the East, might explain his absence.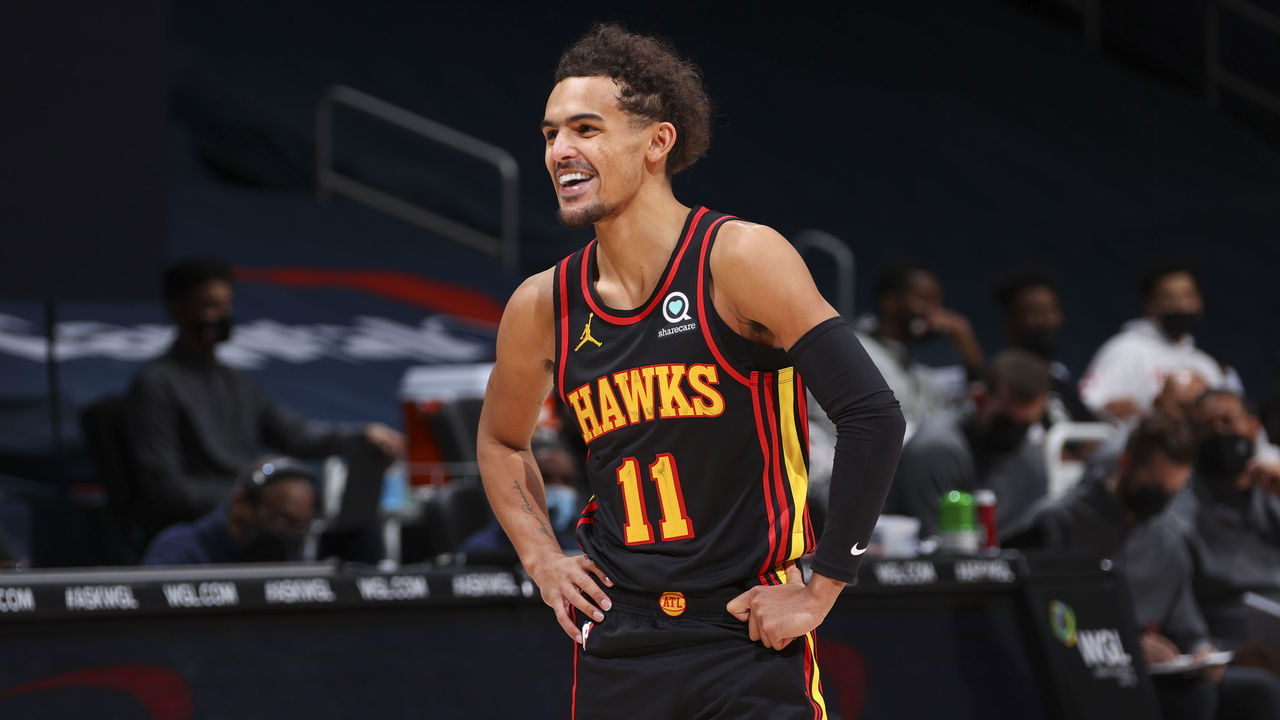 Fred VanVleet (Raptors): VanVleet edges teammate Kyle Lowry for the best among the non-selected Raptors. VanVleet is posting a career best for points per game (20.1), leads the league in steals (53), ranks second in minutes played (1,135), and is the catalyst for a red-hot team threatening the conference's upper echelon once again.
Bam Adebayo (Heat): Defending NBA finalists Miami won't send a player to the All-Star Game, and Adebayo is the bigger snub over teammate Jimmy Butler. Adebayo is averaging 19 points, 9.5 rebounds, and 5.5 assists per game for a Heat side ravaged by injuries and absences due to protocols for the better part of the campaign.
Domantas Sabonis (Pacers): Like Young, Pacers big man Sabonis would follow up on last year's maiden ASG nod with a second successive appearance. Sabonis, who missed out on the final frontcourt spot to Nikola Vucevic, becomes the first player to post a slash line of 20/10/5 and not make the midseason event.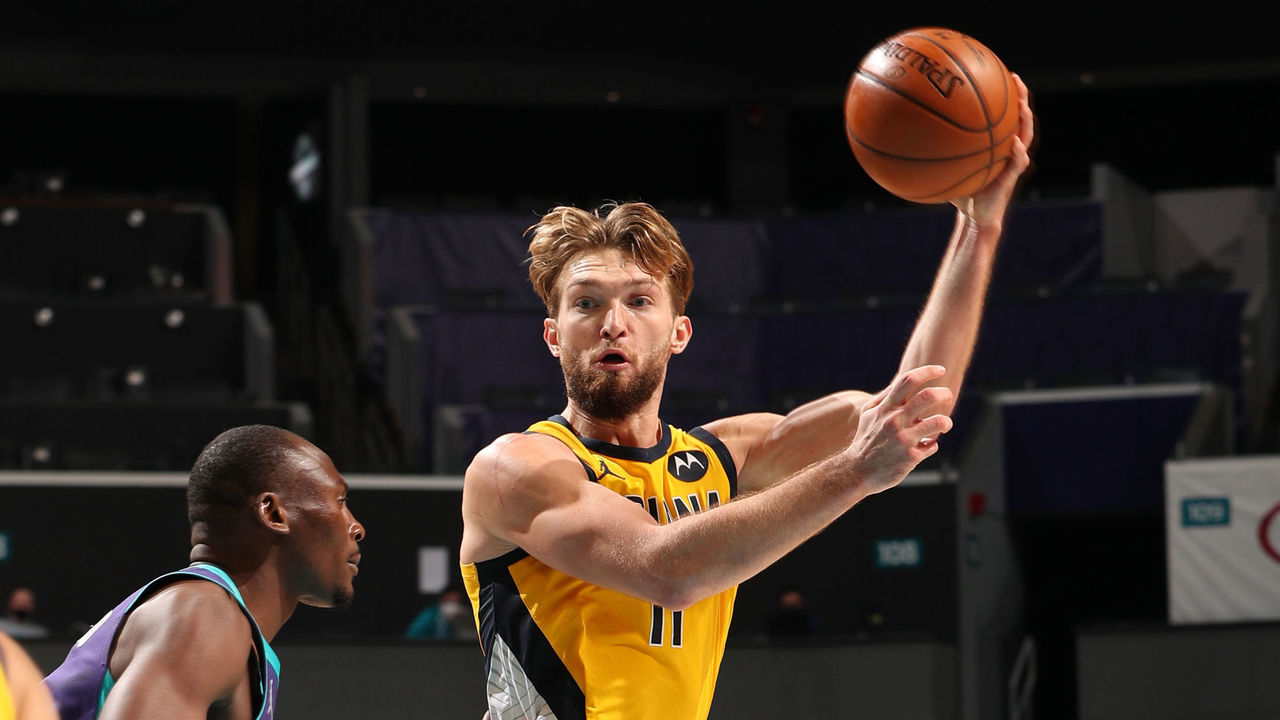 Jerami Grant (Pistons): First-year Pistons talisman Jerami Grant is both a victim of the abundance of stars in the East and his team failing. All-Star selection or not, Grant has turned into a bonafide scorer (23.5 points per game) and a focal point for a side that's lacked a player of his caliber for what seems like an eternity.
Also missing out: Khris Middleton (Bucks), Gordon Hayward (Hornets), Tobias Harris (Sixers)
Western Conference
Reserves: Chris Paul (Suns), Damian Lillard (Trail Blazers), Donovan Mitchell (Jazz), Paul George (Clippers), Zion Williamson (Pelicans), Rudy Gobert (Jazz), Anthony Davis (Lakers)
Devin Booker (Suns): In the wake of Tuesday's announcement, LeBron James tweeted that Suns star Booker "is the most disrespected player in our league." While that's a laughable claim, last year's first-time All-Star deserves some love for guiding Phoenix to a 20-10 record that includes nine wins in its last 10 contests, a stretch Booker has averaged 27.2 points per game.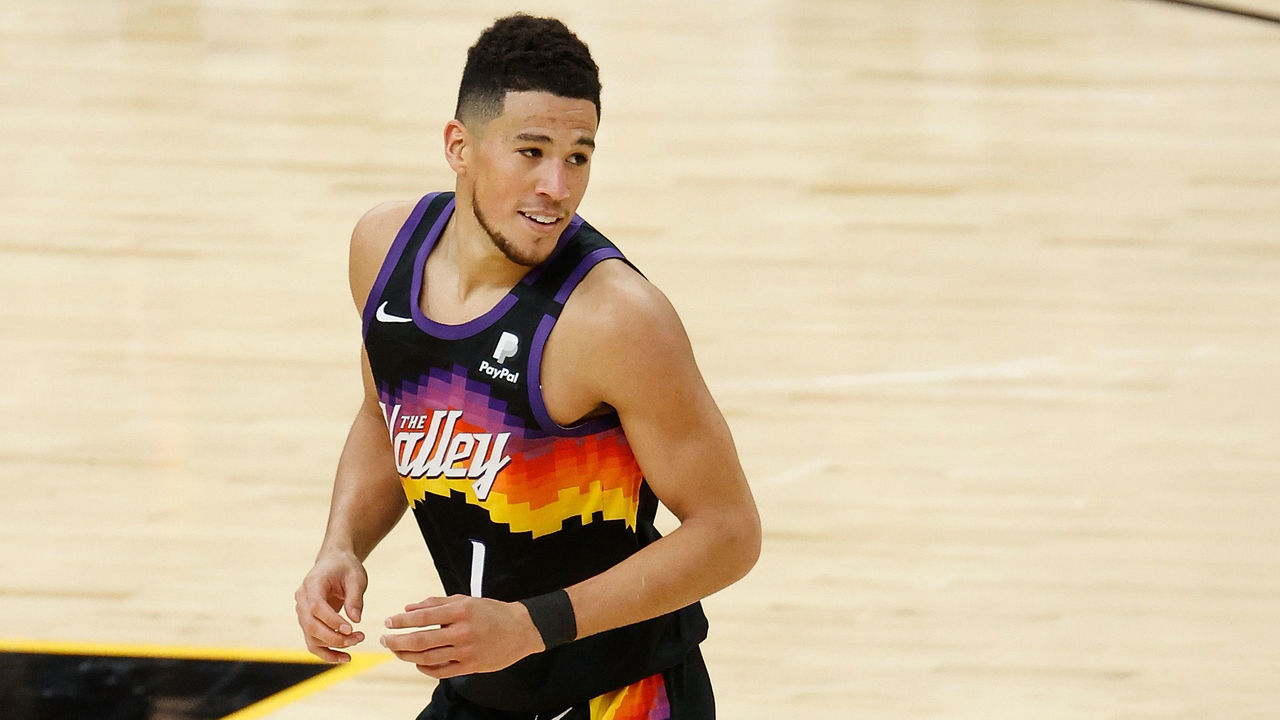 Mike Conley (Jazz): It's obscene how many talented guards are in the West, and, like Booker, Jazz veteran Conley will lead the list to replace Davis on Quin Snyder's Western Conference team. Conley, who's never made an All-Star team, is an advanced metric darling, recording the second-highest plus-minus in the league in his second season in Salt Lake City for the first-place Jazz.
De'Aaron Fox (Kings): A career year, highlighted by averages of 22.3 points and 7.1 assists per game, wasn't good enough to see Kings playmaker Fox edge a litany of backcourt options in the West. Sacramento's seven-game slide couldn't have helped, though Fox was still playing at an All-Star caliber level. He just didn't make the cut. It happens.
DeMar DeRozan (Spurs): Heading into Tuesday's slate, the Spurs sit sixth in the conference and trail second place by just one in the loss column. Much of that is due to the suddenly versatile and newly efficient DeRozan, who leads the team in points (19.8) and assists (6.9) per game, and is among the league's best for offensive win shares (2.7).
Shai Gilgeous-Alexander (Thunder): Gilgeous-Alexander is another victim of too many backcourt candidates in the West (and what some are calling a lifetime achievement nod for Chris Paul). He's averaging a career best in points (22.8), assists (6.5), and rebounds (5.2) per game, and his player efficiency rating (21.7) has skyrocketed on a Thunder side short on reliable contributors.
Also missing out: Ja Morant (Grizzlies), Brandon Ingram (Pelicans), Christian Wood (Houston)