As is customary for the the sports world's most dramatic league, the myriad stories to track on NBA draft day weren't confined to the draft itself. Here are the 15 most interesting things that happened on a hectic Wednesday:
Timberwolves add upside, bring Rubio home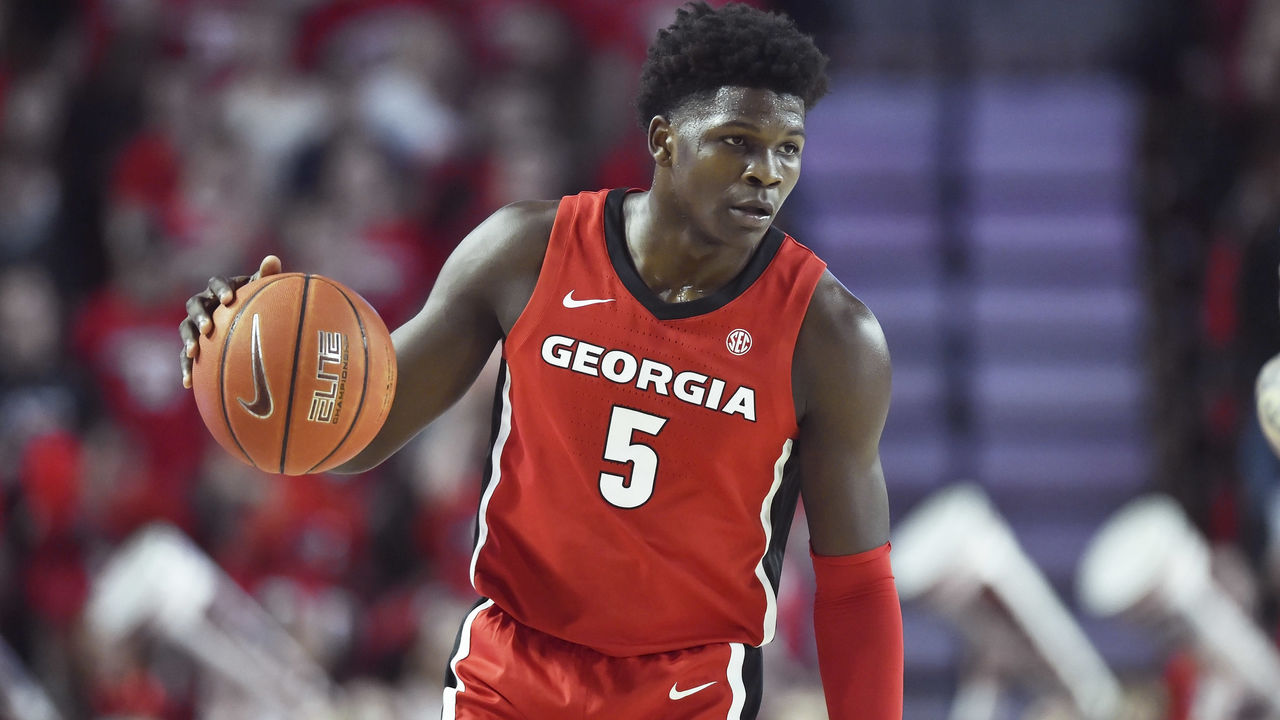 Anthony Edwards is far from a sure thing, and you're going to hear a lot about his Wiggins-esque motor, but the Georgia product is a three-level scorer who can immediately fill the basket at the NBA level. If he's a No. 2 or No. 3 option behind Karl-Anthony Towns and D'Angelo Russell, that's one hell of a high-octane offense. The flip side of that equation is you'd be hard-pressed to find a worse defensive trio.
Minnesota also traded the 17th selection to Oklahoma City in exchange for Ricky Rubio and picks Nos. 25 and 28. The Wolves then shipped the 25th selection and No. 33 to New York for Argentinian guard/forward Leandro Bolmaro before using the 28th pick to select high-upside power forward Jaden McDaniels.
Gersson Rosas still has a ton of work to do if the Wolves want to build a respectable defense. But, between Towns, Russell, Edwards, McDaniels, Jarrett Culver, and Josh Okogie, the talent is undeniable, and Rubio should bring some much-needed stability. - Joseph Casciaro
Warriors lose Klay, draft Wiseman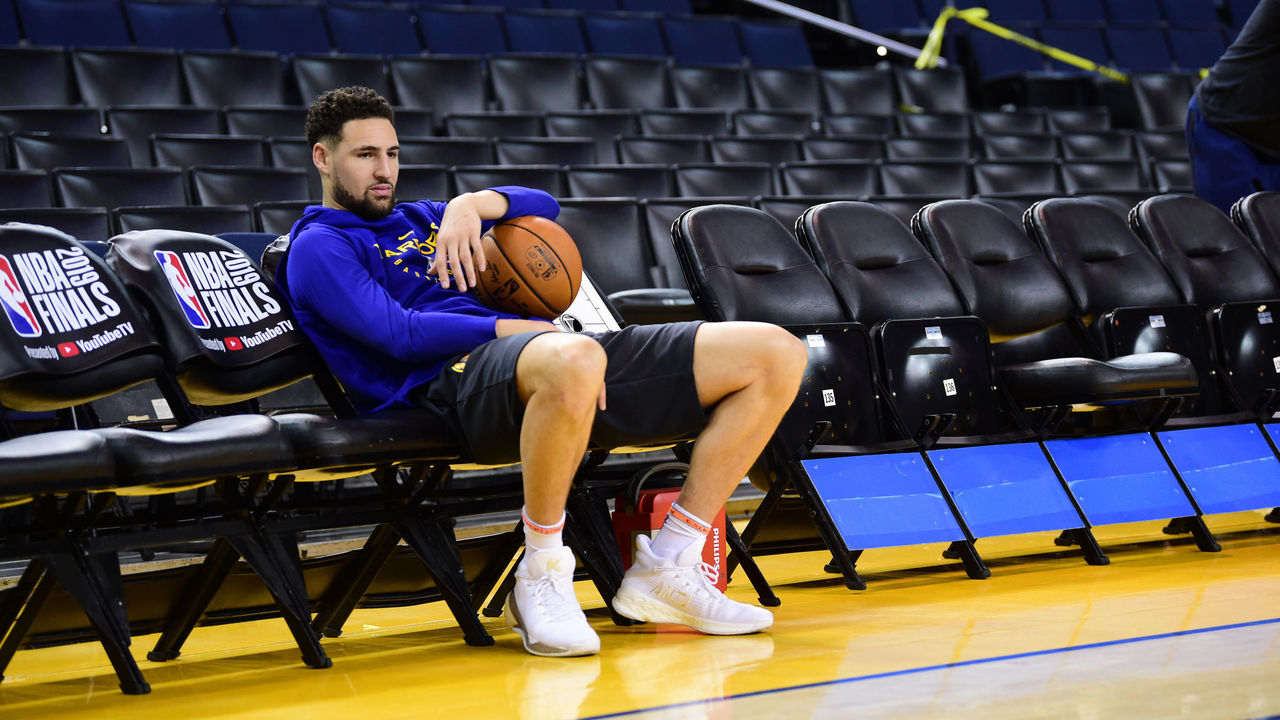 What an emotional, roller coaster of a day for the Warriors. It began with seemingly boundless possibility - a No. 2 pick that could be used to draft any number of players, or traded to acquire more present-day help to complement their aging three-man core. Then, just a couple of hours before the start of the draft, word surfaced that Klay Thompson suffered a lower leg injury during a pickup run.
Reports indicated that it's likely a torn Achilles tendon, which, following Thompson's ACL tear, almost certainly means the end of not only his 2020-21 season but his prime as we know it. As it is, he hasn't played an NBA game in 17 months. He'll be 31 by the time he's ready to take the floor again, with two of the most devastating injuries an athlete can suffer in his rearview. It's a crippling blow, both to Thompson and to Golden State's hopes of reigniting its dynasty.
The Warriors' brass didn't have much time to process the news and figure out how or if it would affect their decision-making process in the draft. It was unclear if the injury would make them more or less likely to trade the pick. (There had been talk earlier in the day of them potentially trading down to No. 4 in exchange for the Bulls' Wendell Carter Jr.) Would Golden State pivot away from focusing on a big and take a guard or wing instead?
In the end, it didn't seem to change anything. The Warriors took James Wiseman second overall, which was always the most likely outcome. While Wiseman has some ridiculous physical tools and ostensibly fits their roster, history suggests that using such a high pick on a non-shooting, non-playmaking big man isn't the best allocation of resources. And Thompson's absence leaves a gaping hole on the perimeter.
Golden State has five days to use its $17.2-million trade exception before it expires. Addressing the Thompson injury during his post-draft presser, Bob Myers said the Warriors "needed wing depth anyway," implying that will be addressed in the coming days. One player they can target is Kelly Oubre, a solid two-way swingman who the Thunder are likely willing to trade and who would fit snugly into Golden State's exception. But whatever happens from here, it was a strange and difficult few hours for a franchise that suddenly can't seem to catch a break. - Joe Wolfond
Bogdan leaves Bucks, Kings guessing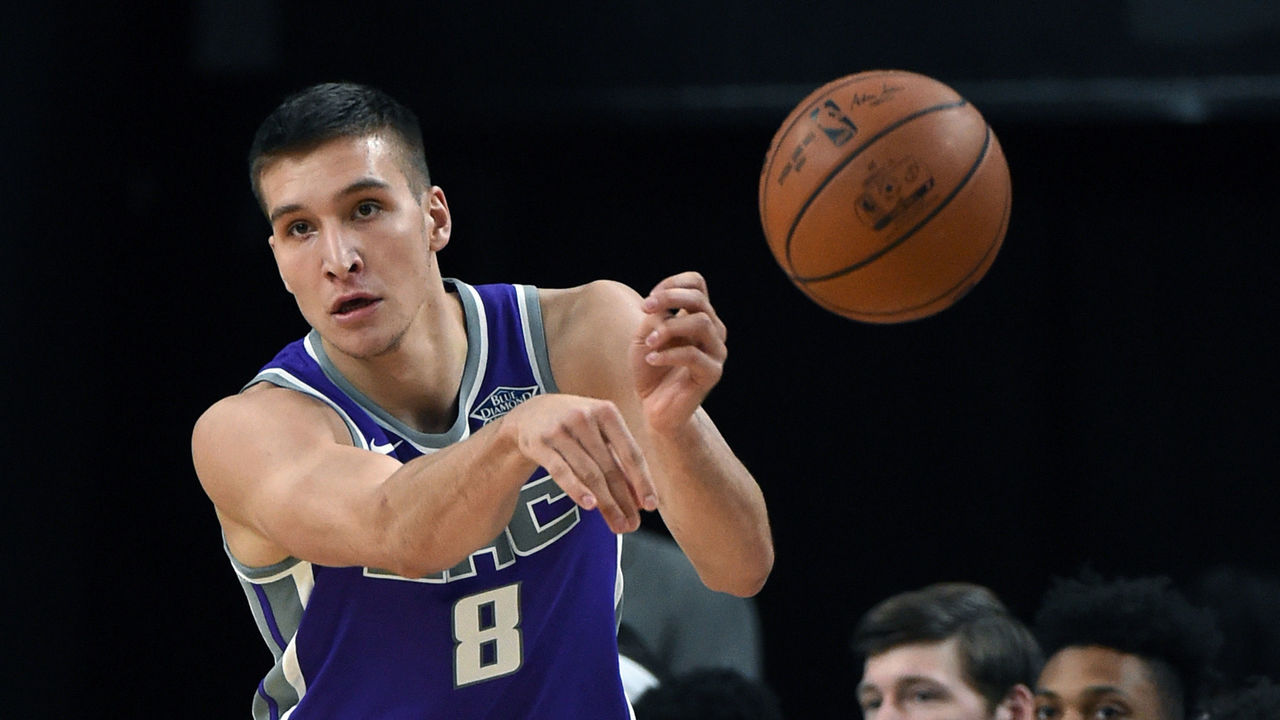 The Kings' selection of Iowa State guard Tyrese Haliburton with the 12th pick - one of the steals of the draft - was about the only thing that could salvage what was otherwise another embarrassing day for Sacramento, which apparently agreed to sign-and-trade Bogdan Bogdanovic to Milwaukee without an agreement from ... Bogdan Bogdanovic.
Whether it's all involved trying to avoid a tampering investigation (Bogdanovic is a restricted free agent, and free agency doesn't tip off until Friday), Bogdanovic backing out after learning there's more money to be made elsewhere, or just a very Kings-like display of incompetence, the fact is a deal that was made to appease Giannis Antetokounmpo fell through. If you're a Bucks fan, gulp. - Casciaro
Have yourself a day, Daryl Morey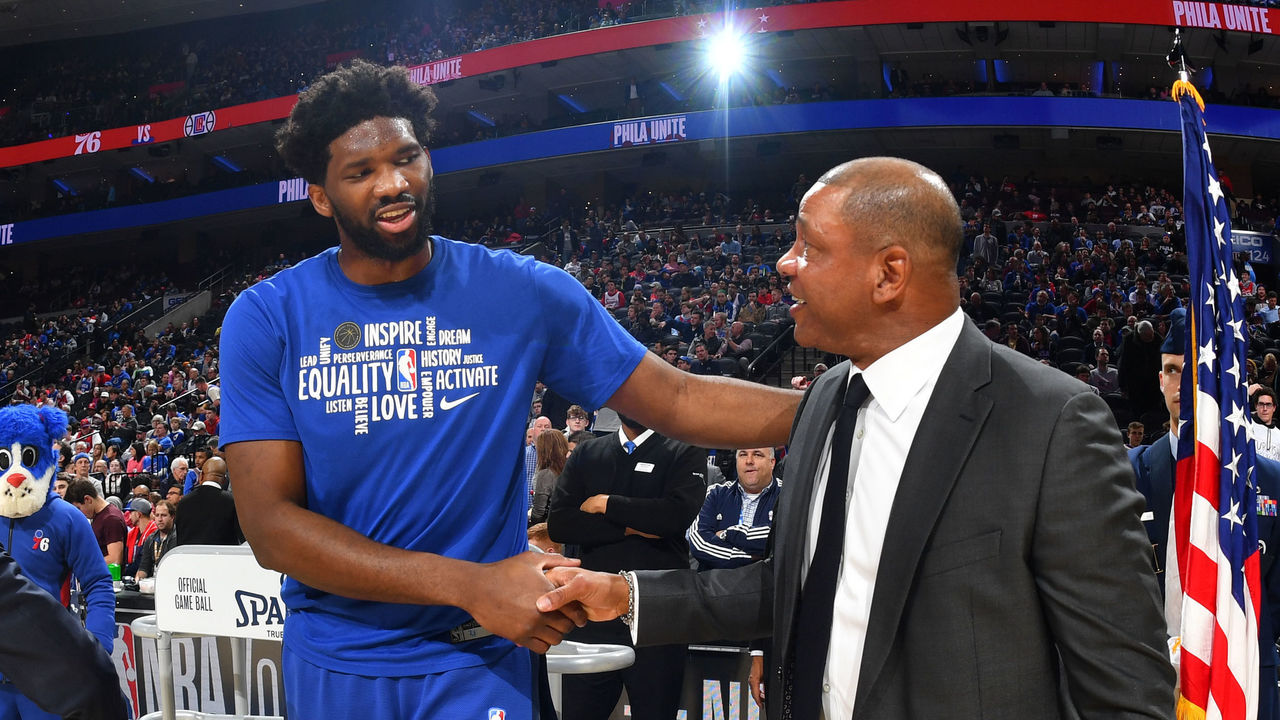 Daryl Morey was supposed to be inheriting an overpaid, inflexible roster that might've needed to rid itself of Ben Simmons or Joel Embiid to get the makeover it truly needed. So much for that.
First, Morey found a way to move Al Horford's contract by attaching it to the 34th pick in Wednesday's draft, a protected 2025 1st-rounder, and the rights to Vasilije Micic, and sending that package to OKC in exchange for Danny Green and Terrance Ferguson. Then, the Sixers turned Josh Richardson and the 36th pick (Tyler Bey) into Seth Curry, acquiring the cost-effective sharpshooter from Dallas. As if that wasn't enough, two-way stud Tyrese Maxey fell to Philly at No. 21, and the Sixers used the 49th pick on Isaiah Joe, one of the 2020 class' best shooters.
Horford and Richardson are no slouches, but with Green, Curry, Ferguson, Maxey, and Joe, Morey addressed some of the team's shooting woes and need for shot creation without sacrificing much (if any) of Philly's defensive upside. - Casciaro
LaMelo and LaVar, meet Michael
LaMelo Ball is the ultimate boom-or-bust prospect, and he makes a lot of sense for a team like the Hornets.
No one on the board after Edwards and Wiseman had more upside to offer, and in a market like Charlotte, the star and novelty appeal of LaMelo and his family could help put a few extra butts in the seats.
Of course, the potential for LaVar vs. Jordan content doesn't hurt, either. - Casciaro
Keep an eye on Patrick Williams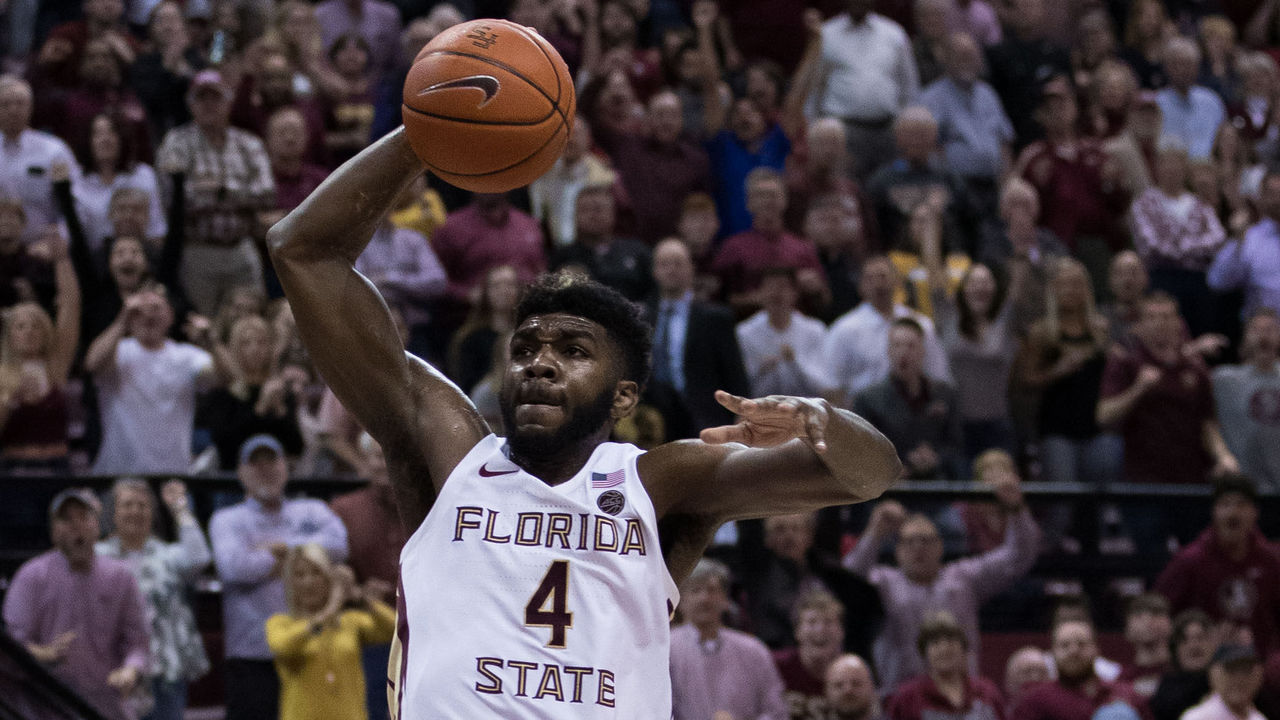 Edwards, Wiseman, and Ball got most of the headlines in the months leading up to draft night, but in Patrick Williams, the Bulls may have walked away with the best player of the class.
Williams has NBA-ready size, strength, and versatility on both ends of the court, and he seems to have a genuine passion for defense that's rare to find in 19-year-olds near the top of the draft. His offensive game is a work in progress, but an 83.8% free-throw success rate at Florida State is reason to believe in his shooting mechanics. - Casciaro
Avdija slides to Wizards at 9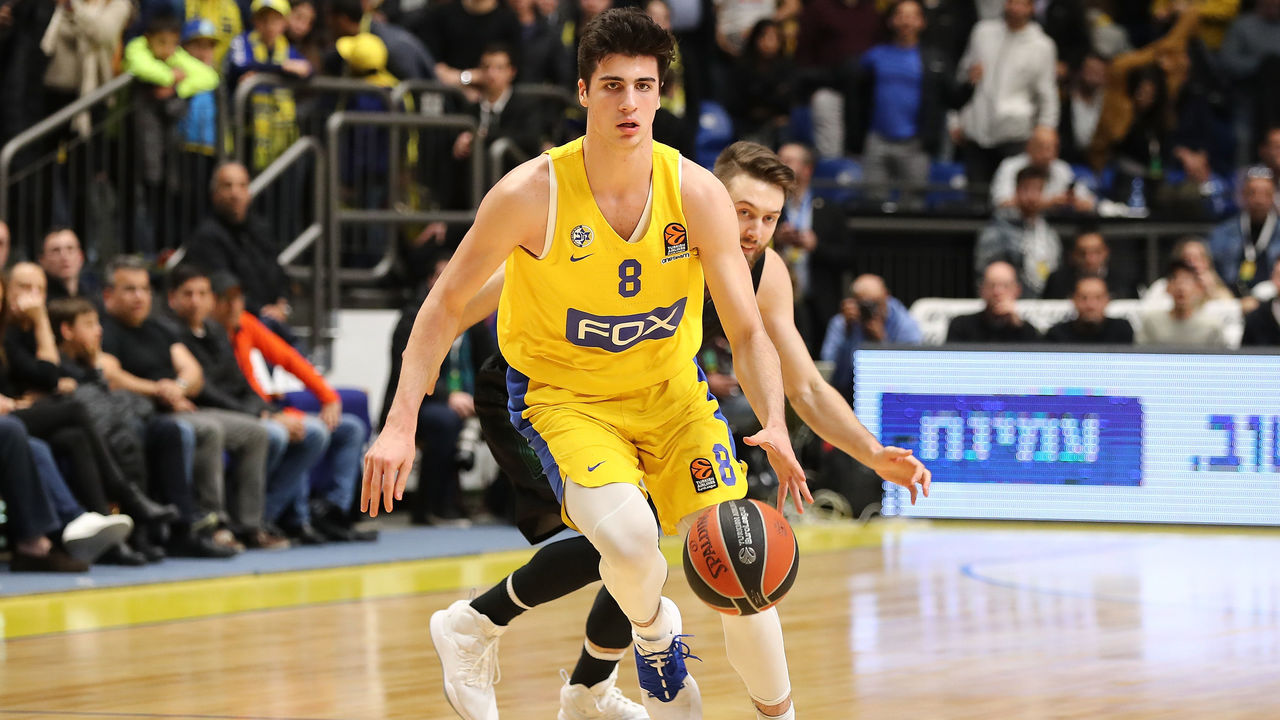 Israeli forward Deni Avdija was widely projected to go in the top four - there was even buzz about the Warriors liking him at No. 2 - so this was a pretty long way for him to tumble. The Wizards, who didn't expect him to be there at No. 9, promptly snatched him up. General manager Tommy Sheppard called the decision a "no-brainer."
Shooting appears to be the reason why Avdija fell. His combination of size, playmaking, and off-ball cutting could allow him to play well off of Bradley Beal and John Wall, but the fit will become trickier if his jump shot remains sketchy, especially given Wall's own wobbly jumper.
There's also some positional and stylistic overlap between Avdija and last year's first-round pick, Rui Hachimura. And with both Avdija and Hachimura now set to take on minutes at power forward, one has to wonder what this means for the return of free-agent sharpshooter Davis Bertans, who also plays the four. - Wolfond
Toppin joins crowded Knicks frontcourt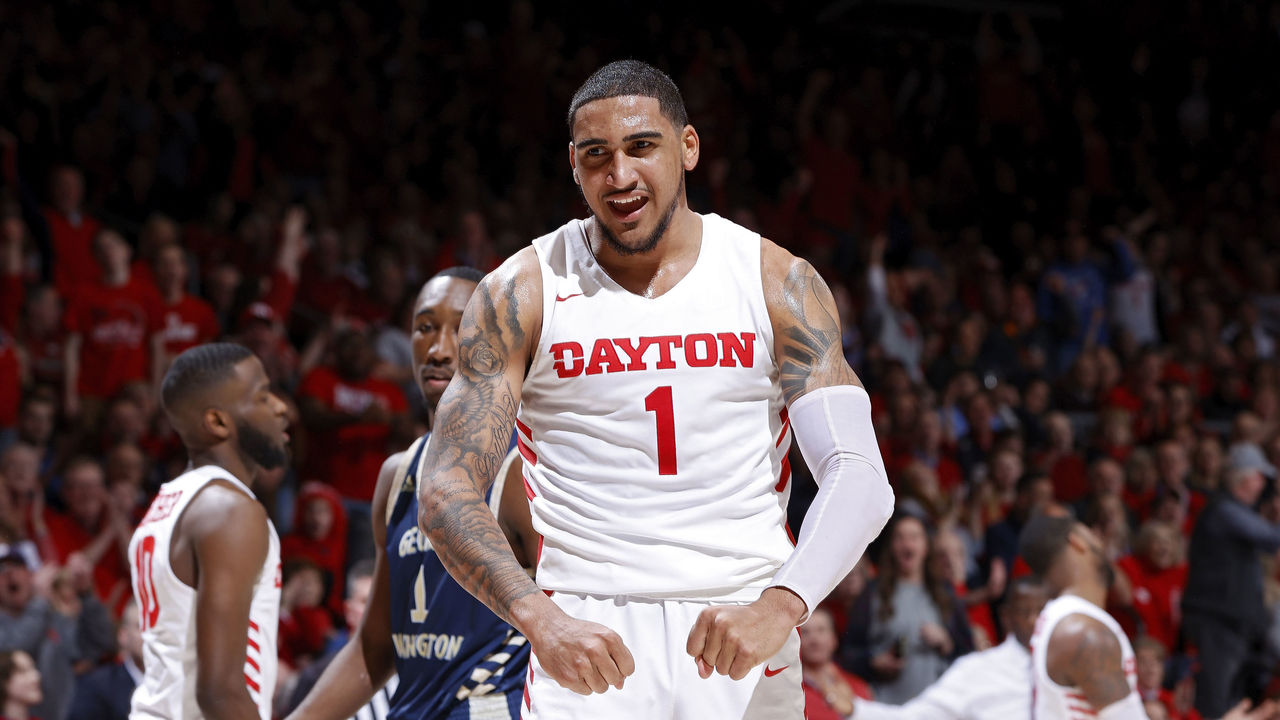 There's a lot to like about Obi Toppin if you're a Knicks fan. He was the Naismith Player of the Year, he's an insanely efficient, NBA-ready scorer, and the 22-year-old New Yorker remained a loyal Knicks supporter despite the fact they've won one playoff series since his third birthday. Oh yeah, and his dad played on the And1 mixtape tour.
Unfortunately, Toppin is also a defensively challenged power forward joining a team that includes Julius Randle, Kevin Knox, and potentially still Bobby Portis and Taj Gibson (not to mention Mitchell Robinson at center).
Whether it's a shortsighted trade for Russell Westbrook, a long-term overpay for Fred VanVleet, or something out of left field, expect New York to address its need for a competent point guard - and general roster balance - at some point in the coming days (though it's worth noting the Knicks drafted sweet-shooting guard prospect Immanuel Quickley). - Casciaro
Rockets transparently cut costs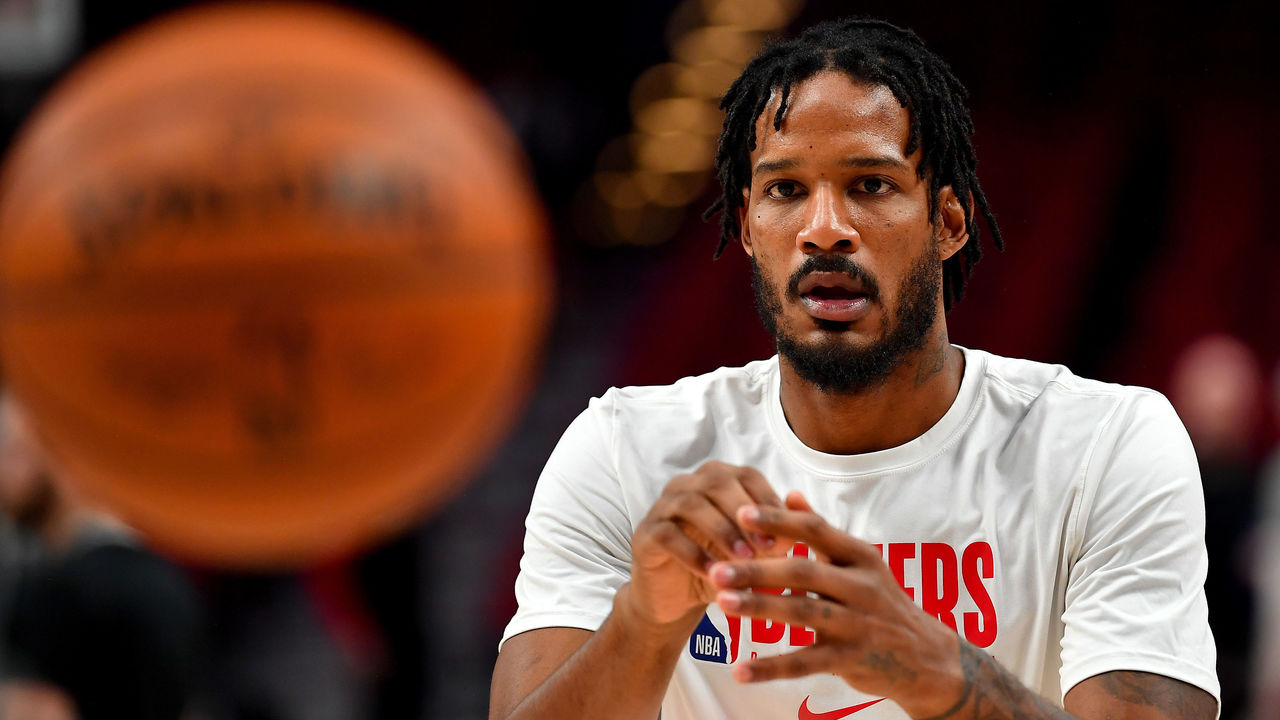 When you're trying to convince your disgruntled superstar to recommit to your franchise, slashing payroll in a transparent attempt to duck the luxury tax doesn't seem like the best approach. But just two days after trading invaluable role player Robert Covington to the Trail Blazers for an aging Trevor Ariza and two first-round selections, the Rockets flipped one of those picks (this year's No. 16 selection), along with Ariza's expiring deal, to Detroit for a future first-rounder that's top-16 protected for the next four years.
To reiterate: Houston traded a near-lottery selection for what will very likely be a worse pick down the road, just to avoid paying a still-useful wing player for one season. The deal does allow the Rockets to use the full $9.3-million mid-level exception while staying under the tax, but if they intend to hold onto James Harden, having Covington would be preferable to anyone they can conceivably sign with the mid-level. If improving the roster was actually the goal, they could have just kept Covington (or Ariza and the pick!) and used the $5.7-million taxpayer mid-level.
Maybe Houston will surprise us all by using the extra wiggle room to nab a quality role player like Christian Wood, or by actually using the $12-million trade exception they created with this deal. If the Rockets do, this series of moves could wind up looking different. But for now, it's hard not to view it as a shameless tax-dodging maneuver to save Tilman Fertitta some dough. - Wolfond
Clippers land Kennard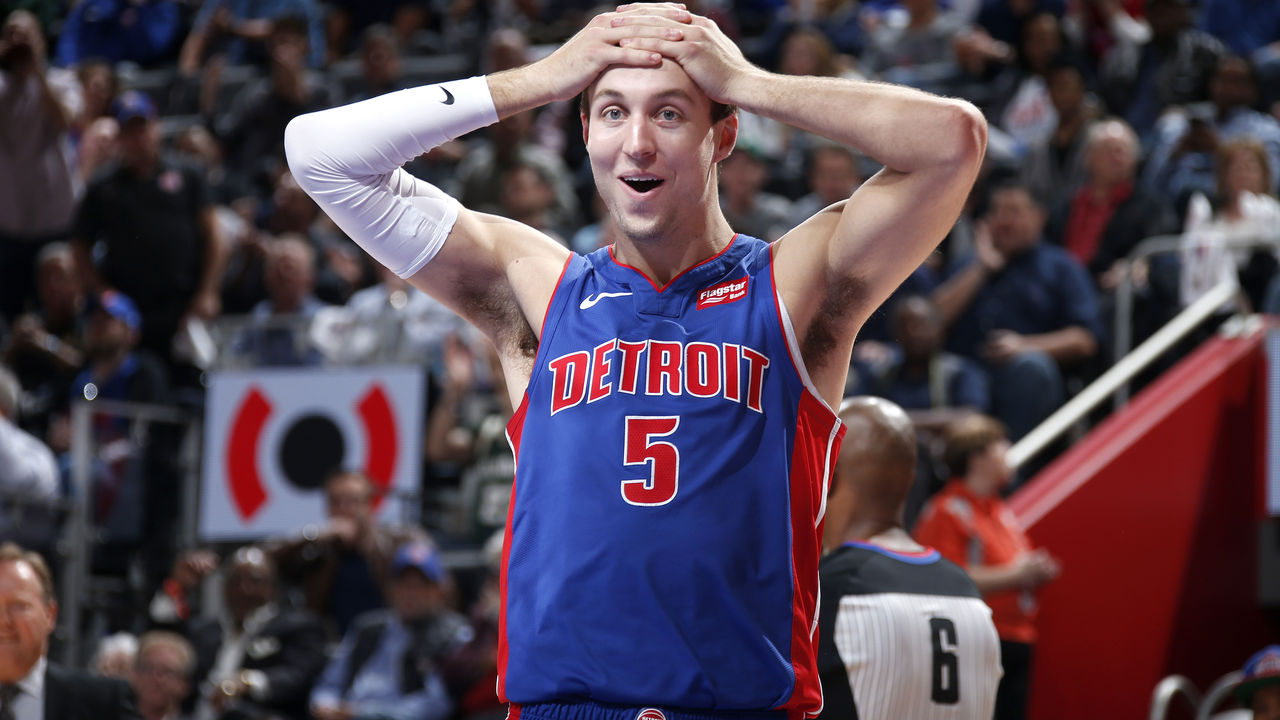 The Clippers had limited means of upgrading their roster, but they managed to do so on draft night by turning Landry Shamet and Rodney McGruder into Luke Kennard via a three-team trade with the Pistons and Nets. Shamet went to Brooklyn in the deal, while McGruder and the Nets' No. 19 pick went to Detroit.
What's interesting about the deal is the Nets could've had Kennard if they'd wanted him, simply by dealing directly with the Pistons. But they roped in the Clippers so they could get Shamet instead. Brooklyn did get a slightly younger guard with an additional year of team control, but Los Angeles got the better player.
They're virtually equivalent spot-up shooters, and while Shamet is probably a better off-ball mover - an important skill for a Clippers team that features ball-dominant players in Kawhi Leonard, Paul George, and Lou Williams - Kennard is far more dynamic with the ball in his hands. He's a considerably better pull-up shooter (he hit 37.1% of his off-the-dribble threes last season, compared to 32.7% for Shamet), and he's turned himself into a solid pick-and-roll playmaker (4.5 assists per 36 minutes in 2019-20), which is more than Shamet can say.
Kennard's a below-average defender, hamstrung by a lack of length and middling athleticism. But he's bigger than Shamet and less of a liability than Williams, which means L.A. could turn to him in closing lineups and survive defensively without sacrificing too much shot creation. Kennard's a year away from restricted free agency, but that's a bridge the Clippers can cross when they get there. They're all-in on the 2020-21 season, and this move makes them better in the immediate. -Wolfond
Grizzlies are must-watch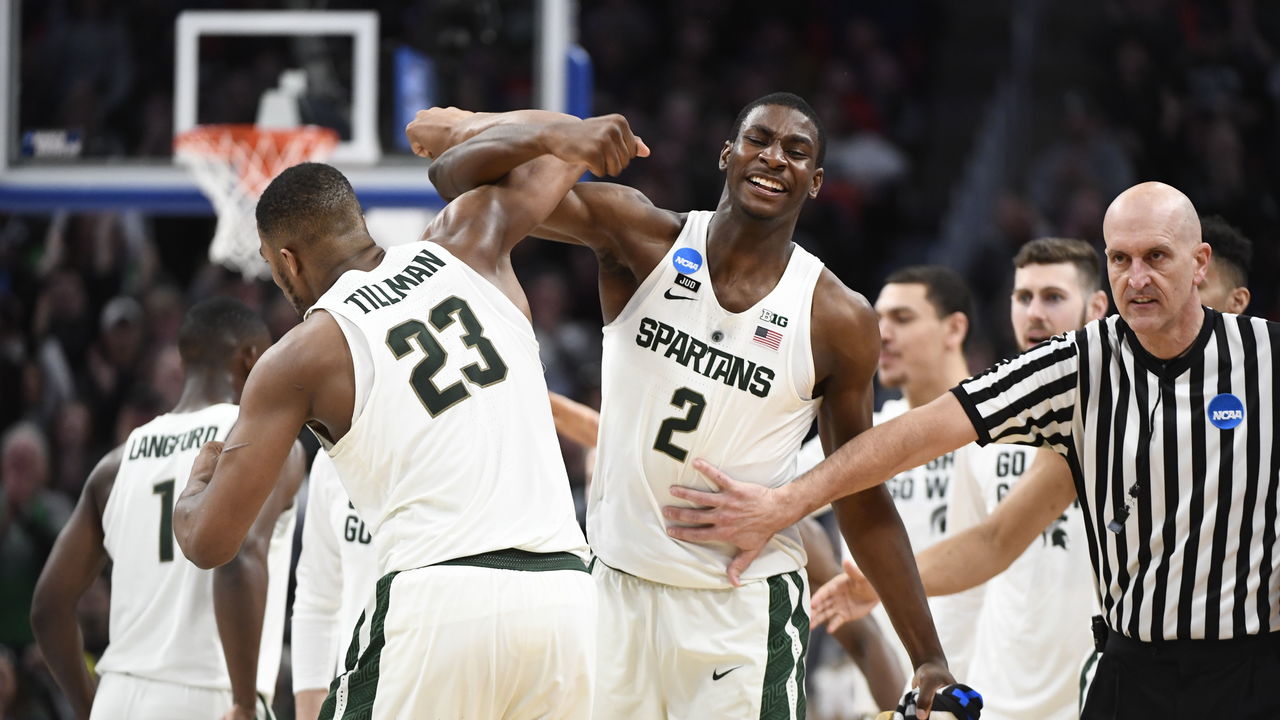 Anyone paying attention during the 2019-20 season could've told you that the Grizzlies were already one of the NBA's most exciting young teams. Then the upstart squad boasting Ja Morant, Jaren Jackson, Brandon Clarke, Dillon Brooks, Tyus Jones, and Grayson Allen, among others, drafted TCU marksman Desmond Bane and Jackson's former Michigan State teammate Xavier Tillman with the 30th and 35th picks, respectively. Both players were projected to go in the top 20.
The frontcourt, which also includes Jonas Valanciunas, is a bit crowded, but the Grizzlies are a long-term project flush with assets. The organization shouldn't worry about positional fits. Memphis already had a collection of young talent that rivaled anyone else's. The Grizzlies added a lot more of it Wednesday night. - Casciaro
Pistons take the long view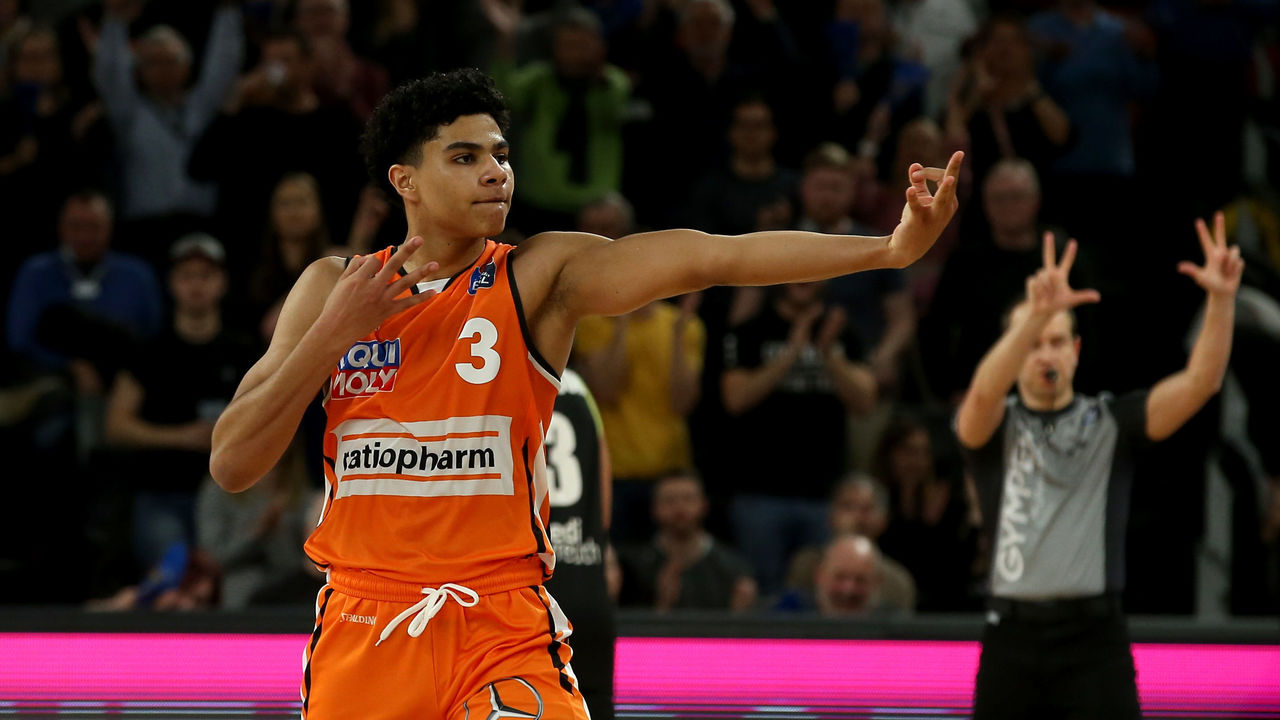 The Pistons have spent years chasing low playoff seeds in the East, but new GM Troy Weaver made clear in his first draft at the helm that he's going to take a more future-oriented approach. They turned one first-round pick into three by agreeing to eat the last year of Ariza's contract and then shipping off Kennard a year before having to either match an offer sheet or let him walk for nothing.
Detroit went with a high-upside pick at No. 7, nabbing its potential point guard of the future in 19-year-old Killian Hayes. The Pistons then used the 16th pick they acquired from the Rockets on big man Isaiah Stewart (another 19-year-old) before selecting 3-and-D wing Saddiq Bey with the No. 19 pick from the Kennard trade. There's no telling how those prospects will pan out (the Stewart selection had a lot of people scratching their heads), but it's nice to see Detroit prioritizing long-term growth over a run at the 8-seed. - Wolfond
Hawks draft Okongwu, create frontcourt logjam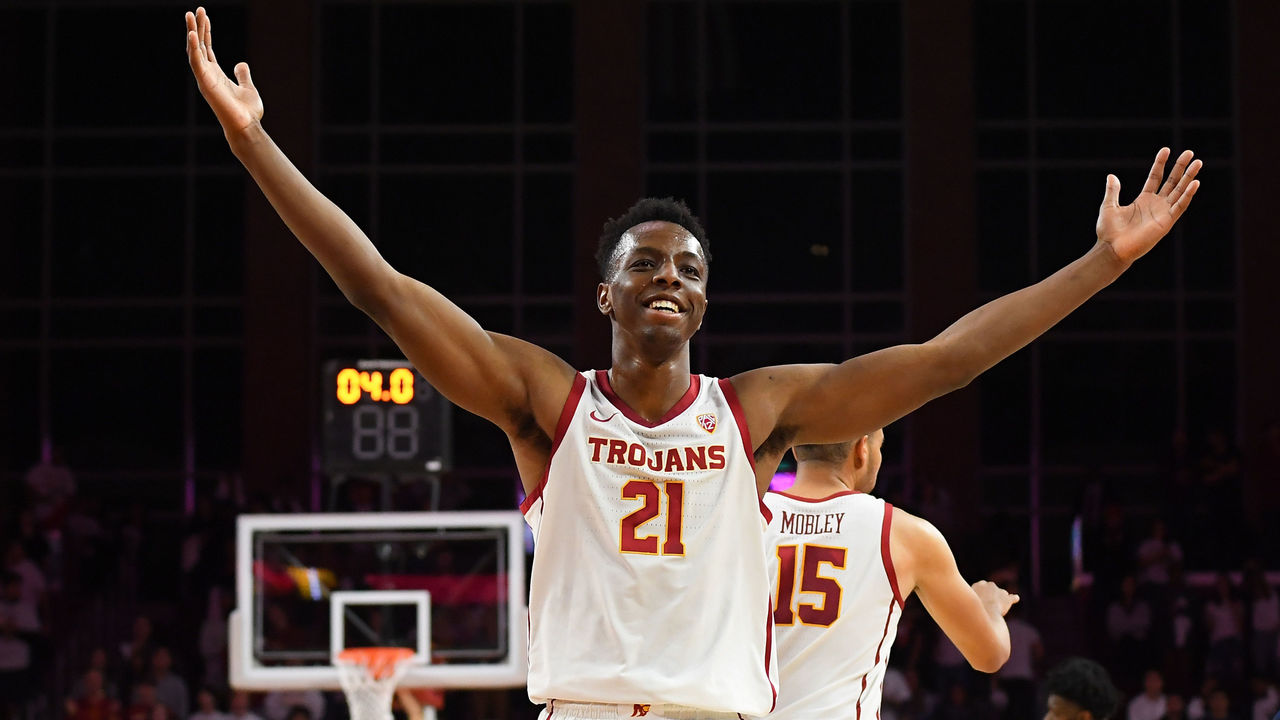 The Hawks are known to be in the market for help on the wing, but they took a "best player available" approach and picked big man Onyeka Okongwu at No. 6. Okongwu has all the hallmarks of a modern big defensively, with enough lateral mobility to switch or hedge out on the perimeter, and enough length and vertical athleticism to protect the rim. He can probably help Atlanta's 27th-ranked defense right away.
The pressing question is whether he can be much more than a rim-running five offensively, because the Hawks are adding him to a frontcourt that already includes screen-and-dive center Clint Capela and a defensive tweener in John Collins, who's probably best served playing the five on offense. Okongwu could probably play alongside Collins given the latter's ability to space the floor, but his fit with Capela feels difficult. One of these guys might need to be moved.
In potentially related news, Atlanta has reportedly been discussing a Gordon Hayward trade with the Celtics, who happen to be a bit light on center play (Enes Kanter is probably gone, and Daniel Theis is badly undersized for the position.) Maybe this pick is a hint that Capela's the big piece that would be going the other way in a Hayward deal. - Wolfond
Suns go off board, again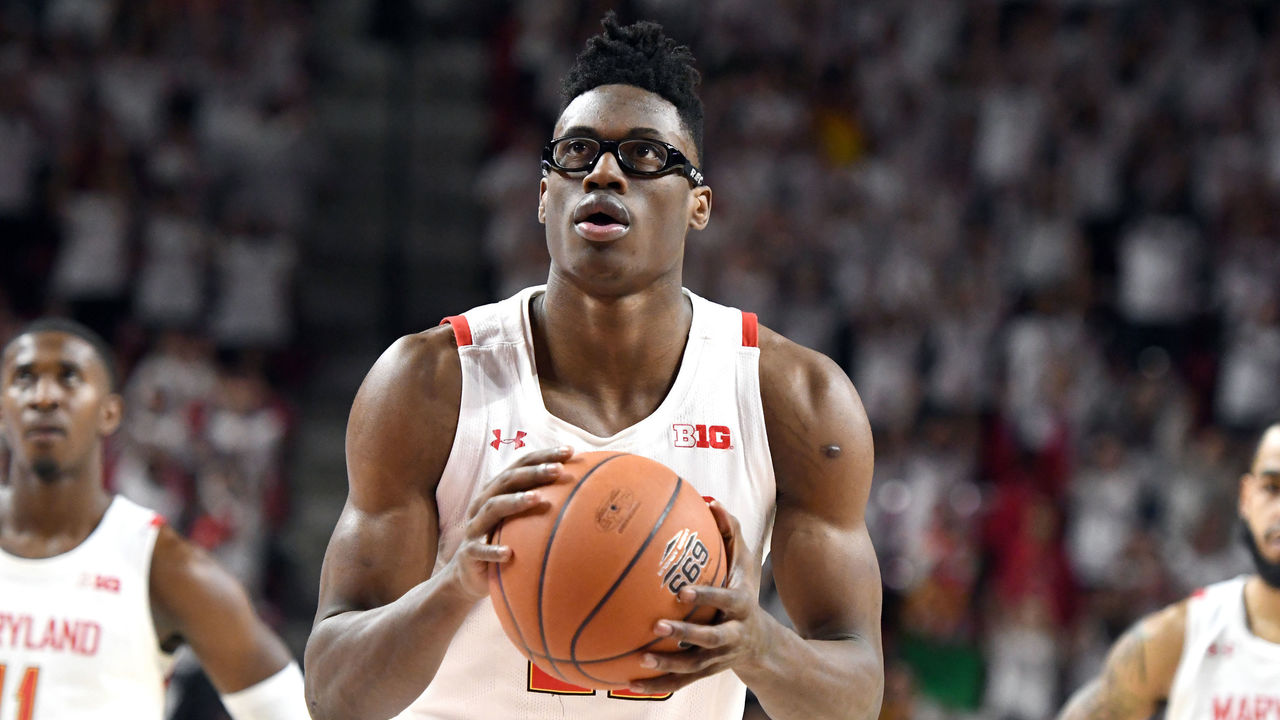 For the second consecutive year, Phoenix used a lottery pick on a player most projected to be selected in the mid-20s. However, don't be so quick to laugh off Jalen Smith and the Suns.
Sure, the easiest explanation for Phoenix using the 11th pick on Smith is that, despite acquiring Chris freaking Paul earlier this week, deep down, the Suns remain ... the Suns. But let's not forget that we clowned Phoenix last year for drafting the low-upside Cam Johnson, who now looks like a core future piece.
Smith seems to be stuck behind Deandre Ayton on the depth chart, but don't discount how valuable floor-spacing bigs who can also protect the rim are in the modern NBA. - Casciaro
No trades in the lottery
Heading into a draft that was considered deep in potential role players but underwhelming in terms of star power, there was a ton of buzz about lottery teams shopping their picks in exchange for proven NBA talent. The Wolves, Warriors, and Hawks were reportedly looking to trade down, while the Pistons, Knicks, Spurs, and Celtics were all apparently eager to move up. In the end, it amounted to nothing - there wasn't a single trade in the top 15.
That could mean there wasn't much of a market for those picks, or that the lottery teams eventually just locked in on players they liked. The Knicks, for instance, had reportedly been hoping to move up in order to draft Obi Toppin, who they were ultimately able to get at No. 8 anyway. In any case, there was a sense of anticlimax to the first slate of picks after so much anticipatory buildup. - Wolfond