NBA offseason grades: Southwest Division
J Pat Carter / Getty Images Sport / Getty
Divisions:
Northwest | Pacific
Central | Atlantic | Southeast
The Southwest Division is entering fairly uncharted territory. The quintet that's produced many title contenders over the past decade now has plenty of question marks. Only last year's Western Conference finalist Houston Rockets are close to a lock for a great year.
Here's how each team in the Southwest Division fared this offseason:
Note: All contract terms are reported numbers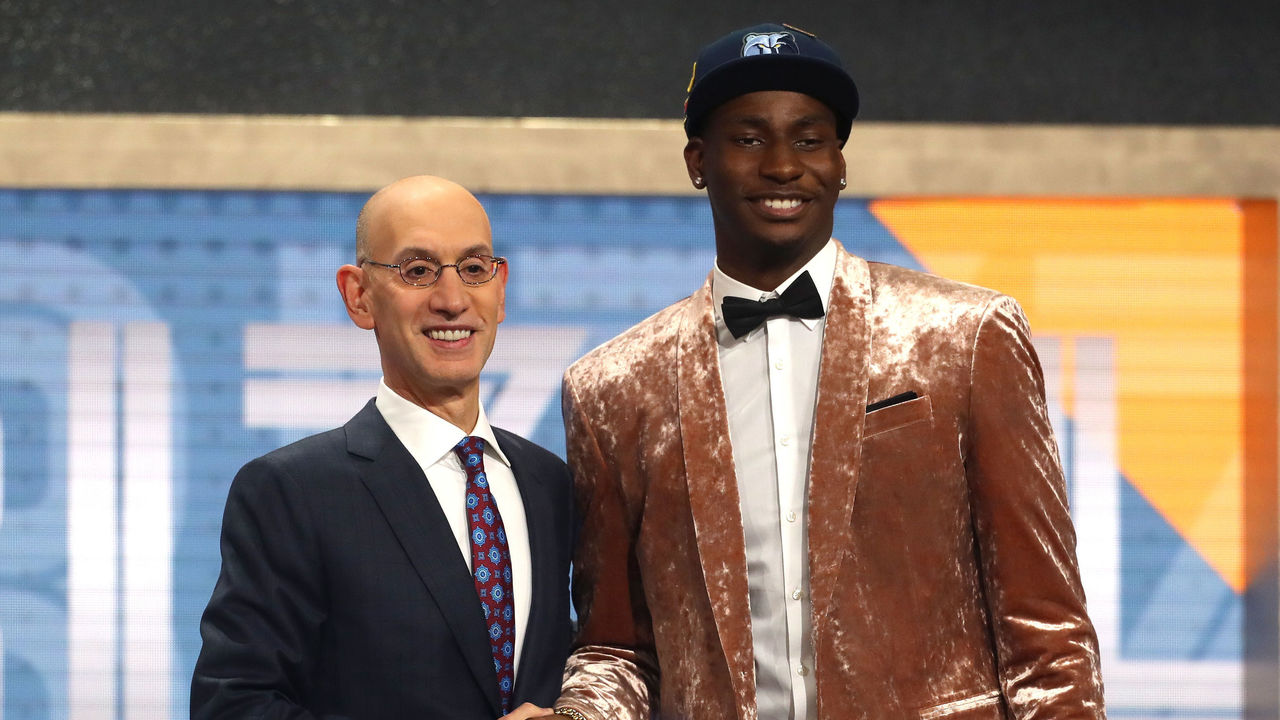 Acquired: SF Kyle Anderson (4-year, $37.2-million contract), F Omri Casspi (1-year contract), PG Shelvin Mack (1-year contract), SG Garrett Temple (trade with Kings), C Dakari Johnson (trade with Magic)
Departures: G Tyreke Evans (signed with Pacers), SG Ben McLemore (traded to Kings), C Deyonta Davis (traded to Kings), PF Jarell Martin (traded to Magic)
Draft picks: PF Jaren Jackson Jr. (No. 4), PG Jevon Carter (No. 32)
Re-signed: N/A
The Grizzlies' run of seven straight postseason appearances came to a crashing end last year as they dragged themselves to a 22-60 record. Michigan State's Jaren Jackson Jr. was ultimately the prize for their decrepitude, but even if the soon-to-be 19-year-old grades out as a capable rotation player in Year 1, he'll hardly be the main reason for a Grizzlies resurgence.
A healthy return from longtime franchise stalwart Mike Conley, who played in just 12 games last season, will be vital to the Grizzlies' success this year; Memphis went 15-55 without the All-Star-caliber point guard in 2017-18.
The Western Conference continues to be a crucible, but the Grizzlies have the pieces to sneak in as a bottom-three seed. The sum of Conley's return, Jackson Jr.'s promise, and a handful of underrated veteran pickups like Omri Casspi and Garrett Temple could prove to be the small tweaks needed for Memphis to return to their winning ways.
Grade: B-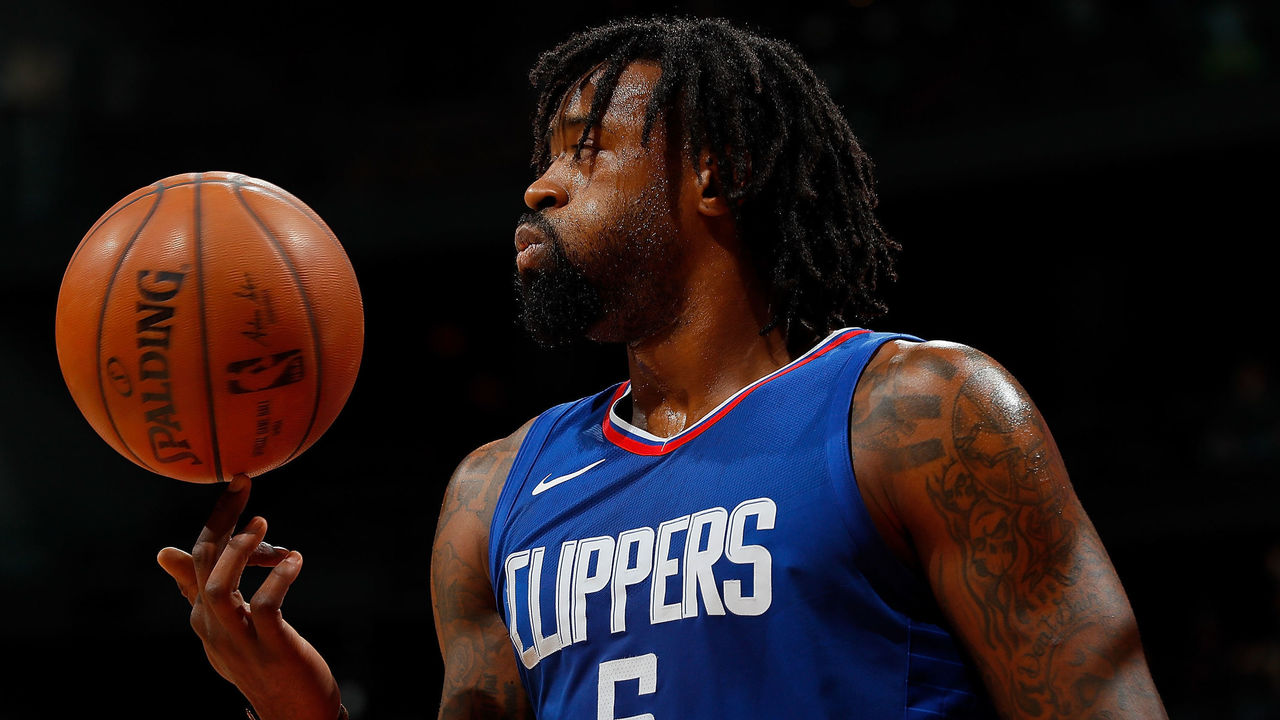 Acquired: C DeAndre Jordan (1-year, $24.1-million contract), PG Devin Harris (1-year contract), F Ding Yanyuhang (1-year, $800K contract)
Departures: SG Seth Curry (signed with Trail Blazers), G Yogi Ferrell (signed with Kings), SF Doug McDermott (signed with Pacers), C Nerlens Noel (signed with Thunder), SF Kyle Collinsworth (waived), C Chinanu Onuaku (trade with Rockets, waived), PF Johnathan Motley (traded to Clippers)
Draft picks: G/F Luka Doncic (No. 3 from Hawks), PG Jalen Brunson (No. 33), PF Ray Spalding (No. 56 from 76ers), SF Kostas Antetokounmpo (No. 60 from 76ers)
Re-signed: PF Dirk Nowitzki (1-year, $5-million contract), C Salah Mejri (1-year, league-minimum contract)
The Mavericks have sent conflicting signals about what this coming season is about. A huge one-year deal for DeAndre Jordan is an expensive message that the team wants to be competitive in the short term, and new contracts for Dirk Nowitzki and the incoming Devin Harris keep with coach Rick Carlisle's preference for veteran-laden squads. However, the Mavs' fascinating youth projects indicate the team's trying to have it both ways.
Luka Doncic is coming off an MVP-winning season with Spanish side Real Madrid; two-time NCAA title-winner Jalen Brunson comes to the league with three years of college experience; Kostas Antetokounmpo is as raw as he is tantalizing.
The best-case scenario is that Doncic and rising second-year guard Dennis Smith Jr. discover immediate chemistry, gelling with the veteran frontcourt while seizing the reins for the Mavericks' future. The worst-case scenario isn't actually that bad either: Doncic, Smith Jr., and the other kids get meaningful minutes while Dallas struggles en route to another high draft pick in 2019.
Grade: B+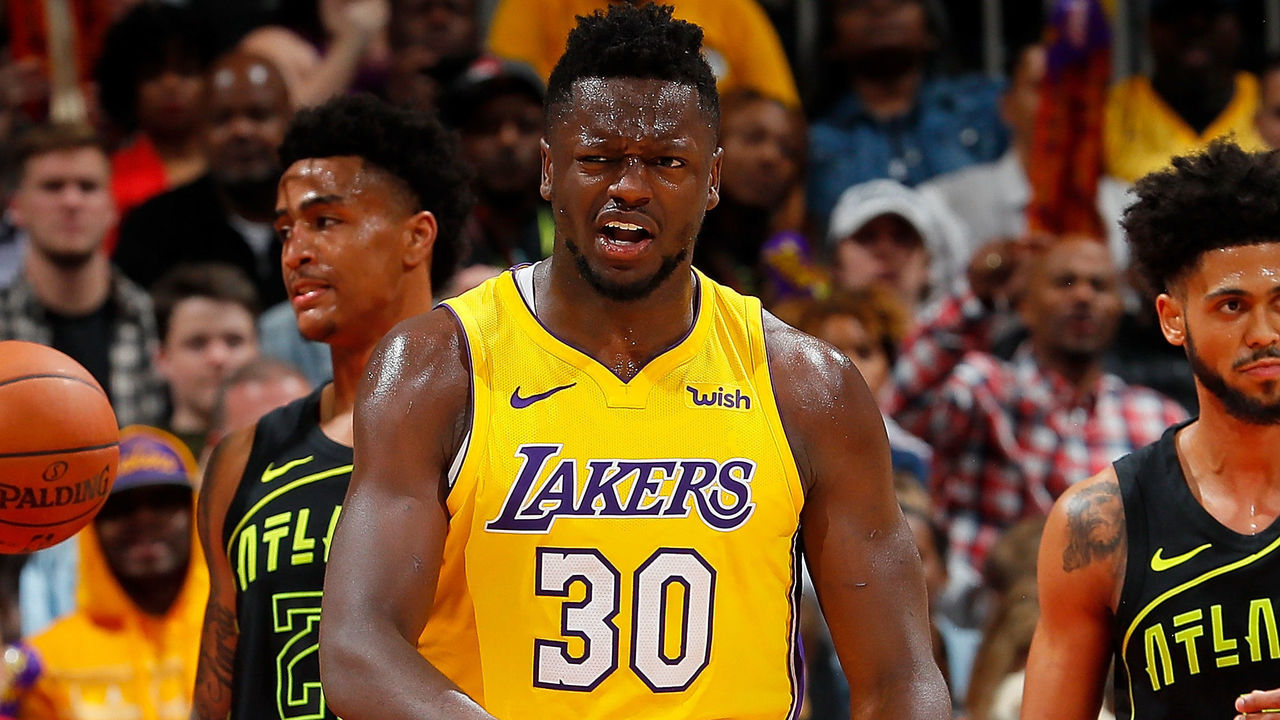 Acquired: PF Julius Randle (2-year, $18-million contract), PG Elfrid Payton (1-year contract), C Jahlil Okafor (1-year, partially-guaranteed contract)
Departures: C DeMarcus Cousins (signed with Warriors), PG Rajon Rondo (signed with Lakers)
Draft picks: PG Tony Carr (No. 51)
Re-signed: SG Ian Clark (1-year contract)
New Orleans could've brought back DeMarcus Cousins, but his season-ending Achilles injury upended everything, allowing the juggernaut Warriors to sign him to a one-year, $5.3-million deal.
The small-market Pelicans apparently decided retaining the All-NBA player wasn't worth the risk that Cousins would never fully recover. However, the team could afford the risk of signing a trio of cheap reclamation projects, taking on former top-10 picks Julius Randle, Jahlil Okafor, and Elfrid Payton - all of who are under the age of 25.
This is right out of the Oakland Athletics' "Moneyball" playbook: Take on the league's second-hand cast-offs at a discount; it's how New Orleans got Cousins in the first place. With Anthony Davis already in tow, the Pelicans are guaranteed a certain level of success. If any of their shrewd offseason moves pay off, that success will begin to compound.
Grade: B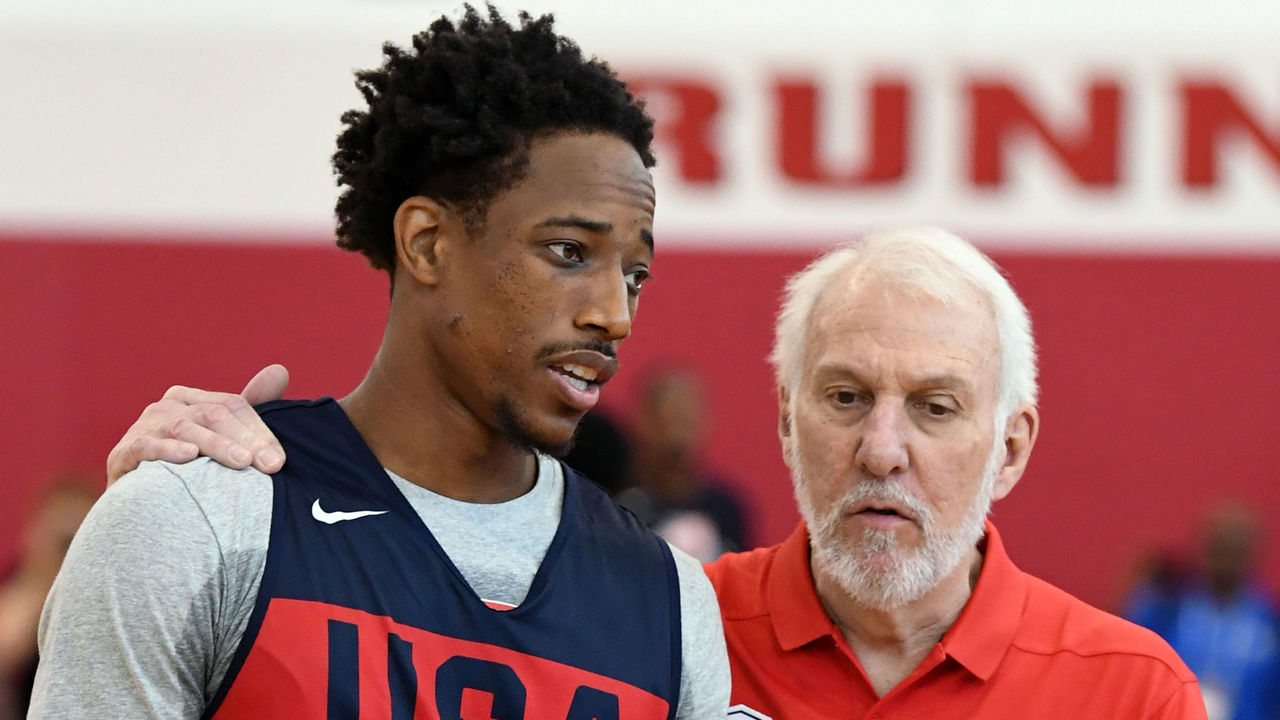 Acquired: SG DeMar DeRozan (trade with Raptors), C Jakob Poeltl (trade with Raptors), SG Marco Belinelli (2-year, $12-million contract), F Dante Cunningham (1-year, $2.5-million contract), SF Quincy Pondexter (1-year contract)
Departures: F Kawhi Leonard (traded to Raptors), SG Danny Green (traded to Raptors), SG Manu Ginobili (retired) SF Kyle Anderson (signed with Grizzlies), PG Tony Parker (signed with Hornets)
Draft picks: SG Lonnie Walker IV (No. 18), PF Chimezie Metu (No. 49)
Re-signed: F Rudy Gay (1-year, $10-million contract), PF Davis Bertans (2-year, $14.5-million contract), SG Bryn Forbes (2-year contract)
This was the biggest summer in two decades for the Spurs. Not since drafting Tim Duncan in 1997 has the team seen such a dramatic shift in its culture. Tony Parker is now a Charlotte Hornet; Manu Ginobili retired; Leonard - the former heir apparent to the Spurs' stoic superstar lineage of Duncan and David Robinson - was shipped off to a different country.
The Spurs did turn a player who didn't want to be there into a four-time All-Star (DeMar DeRozan) and a promising young big man (Jakob Poeltl). But should they be given credit for making the most out of a situation for which they must be held at least partially responsible?
The other moves were well within San Antonio's playbook. They let forward Kyle Anderson walk, electing not to match the Grizzlies' offer after his breakout season. It's the same fate that befell other recent Spurs role players like Jonathan Simmons, Dewayne Dedmon, and Cory Joseph.
That's how it's been during Gregg Popovich's tenure: Keep the foundational core together and cycle in overlooked role players like Marco Belinelli and Dante Cunningham. For the first time, the Spurs held up only the latter half of that ethos.
Grade: C-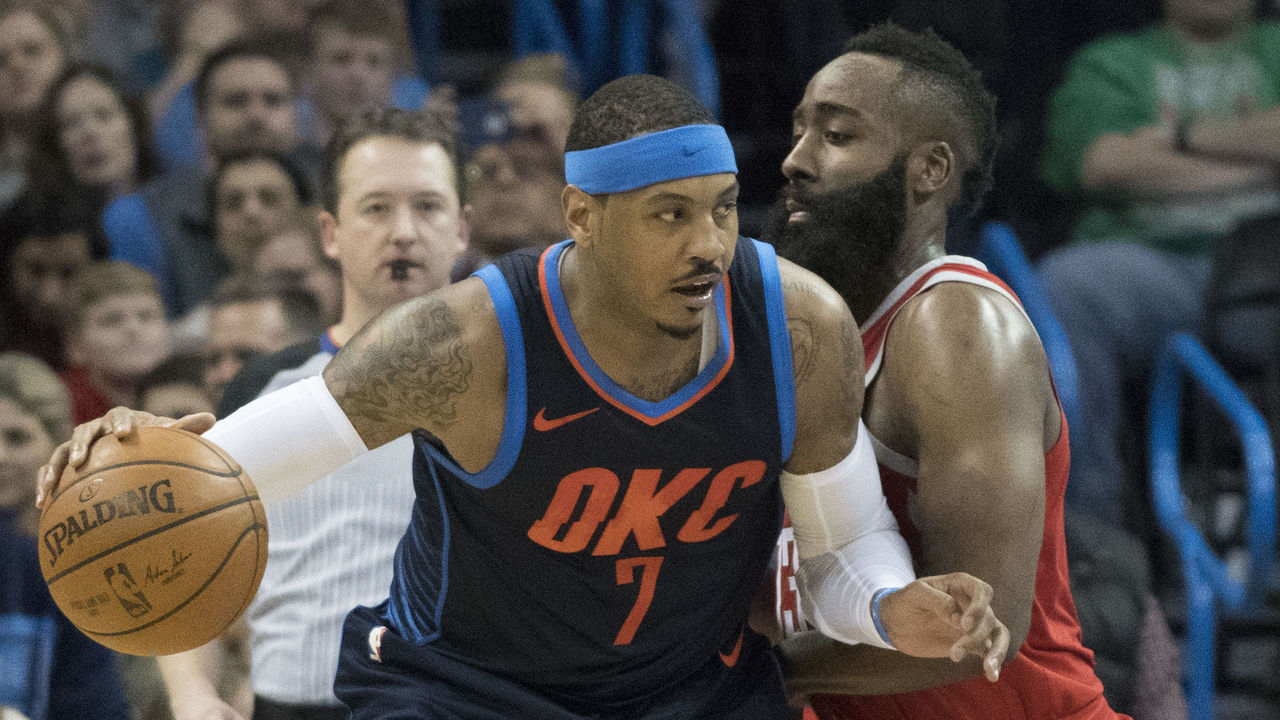 Acquired: F Carmelo Anthony (1-year, $2.4-million contract), PG Michael Carter-Williams (1-year, league-minimum contract), SF James Ennis III (2-year contract), G Brandon Knight (trade with Suns), PF Marquese Chriss (trade with Suns)
Departures: F Trevor Ariza (signed with Suns), F Luc Mbah A Moute (signed with Clippers), PF Ryan Anderson (trade with Suns), SG De'Anthony Melton (trade with Suns)
Draft picks: SF Vincent Edwards (No. 52 from Jazz)
Re-signed: PG Chris Paul (4-year, $160-million contract), C Clint Capela (5-year, $90-million contract), SG Gerald Green (1-year, $2.4-million contract)
Carmelo Anthony flamed out with the Oklahoma City Thunder, leading to his subsequent trade to, and buyout from, the Atlanta Hawks. But at $2.4 million, who wouldn't take a shot on seeing what the future Hall of Famer can still bring to the table at age 34?
The Rockets effectively replaced a pair of scrappy 3-and-D forwards in Trevor Ariza and Luc Richard Mbah a Moute with Anthony and James Ennis while ensuring the returns of Chris Paul and Clint Capela for the foreseeable future. They swapped out the highly paid, but fairly effective Ryan Anderson for a project big man in Marquese Chriss and a score-first guard coming off a season-long injury layoff in Brandon Knight.
Disrupting what worked so well last season is a huge gamble for a Rockets team that was up 3-2 on the eventual-champion Golden State Warriors in the Western Conference Finals before Paul's injury. At the very least, you have to credit general manager Daryl Morey for trying to improve his team's formula. Simply rolling back the 2017-18 roster was evidently not in the cards.
Grade: B-
(images courtesy: Getty Images)
Comments
✕
NBA offseason grades: Southwest Division
  Got something to say? Leave a comment below!