NBA offseason grades: Atlantic Division
Andrew D. Bernstein / National Basketball Association / Getty
Divisions:
Northwest | Pacific | Southwest
Central | Southeast
The division once known as the "Titanic" produced the top three seeds in the Eastern Conference last season. And now, with LeBron James heading west, the conference's champion will likely come down to the Celtics, Raptors, or Sixers.
Here's how each team in the Atlantic Division fared this offseason.
Note: All contract terms are reported numbers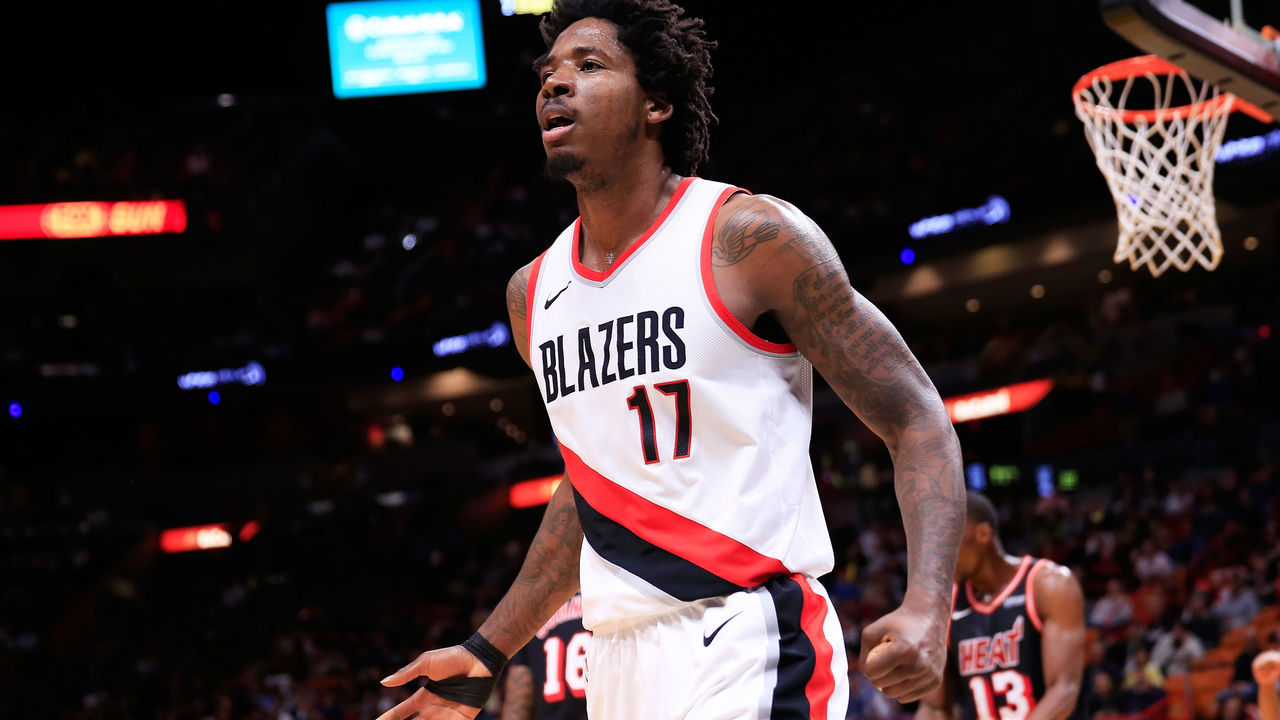 Acquired: C Ed Davis (1-year, $4.4-million contract), PF Kenneth Faried (trade with Nuggets), F Jared Dudley (trade with Suns), SG Treveon Graham (2-year contract), G Shabazz Napier (2-year contract)
Departures: C Dwight Howard (trade with Hornets, waived), PG Jeremy Lin (traded to Hawks), PF Darrell Arthur (traded to Suns), F Dante Cunningham (signed with Spurs), F Nik Stauskas (signed with Trail Blazers), PG Isaiah Whitehead (traded to Nuggets)
Draft picks: SF Dzanan Musa (No. 29), SF Rodions Kurucs (No. 40)
Re-signed: F Joe Harris (2-year, $16-million contract)
It's hard to critique Nets general manager Sean Marks because he inherited an absolute mess from Billy King. But Brooklyn is as irrelevant as ever after Marks' third summer with the franchise.
Throughout the 2018 offseason, the Nets continued to make marginal moves without upgrading their roster. They recycled more money and took on more picks, but the team will still be in the lottery for the foreseeable future. Brooklyn finally regained control of its picks after being plundered by the Celtics, and now the team has a surplus of selections moving forward.
However, the franchise still isn't a desirable destination for free agents. Brooklyn figures to have more cap room than any team next summer, but what can they offer free agents besides money? Nobody on the existing roster is attracting a star (D'Angelo Russell might actually be doing the opposite), the general manager and the head coach lack cache, and there's uncertainty surrounding the team's ownership. Marks dug the Nets out of a hole, but there's still a long way to go.
Grade: C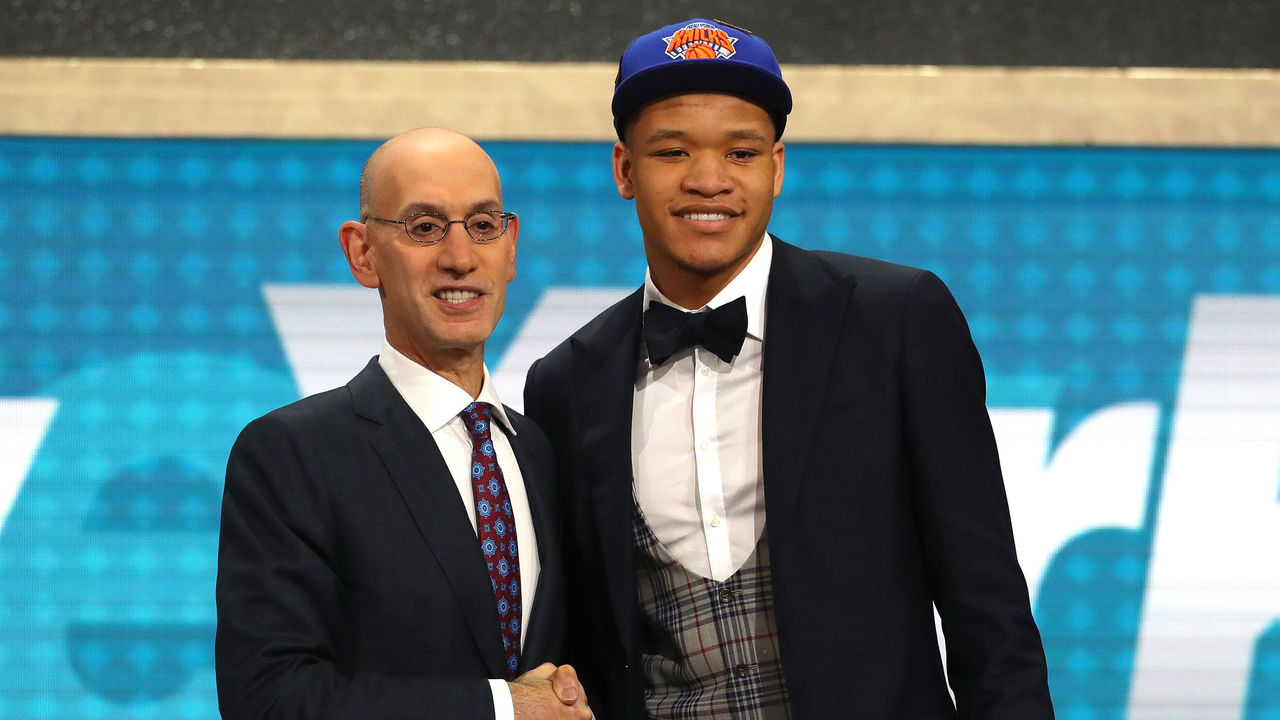 Acquired: SF Mario Hezonja (1-year, $6.5-million contract), PF Noah Vonleh (1-year, partially guaranteed contract)
Departures: C Kyle O'Quinn (signed with Pacers), F Michael Beasley (signed with Lakers), F Troy Williams (waived)
Draft picks: F Kevin Knox (No. 9), C Mitchell Robinson (No. 35)
Re-signed: C Luke Kornet (1-year, $1.6-million contract)
The Knicks finally showed some restraint, which counts as a win by their standards. Scott Perry and David Fizdale form a new leadership structure that's firmly focused on the future, and a reward for that approach could come as early as 2019.
Fizdale made the most important Knicks move of the summer when he mended fences with Kristaps Porzingis in Latvia. Porzingis grew disillusioned after Phil Jackson openly mentioned his name in trade talks, and winning back his trust was crucial. Porzingis will still be the Knicks' franchise player regardless of who the team signs during the 2019 offseason.
Perry aided Fizdale's efforts by maintaining cap flexibility. Depending on how the Knicks resolve the expiring deals of Courtney Lee and Joakim Noah next summer, they could be looking at $70-plus million in cap room. No wonder they've been linked with names like Kyrie Irving and Jimmy Butler.
Grade: B+ (by Knicks standards)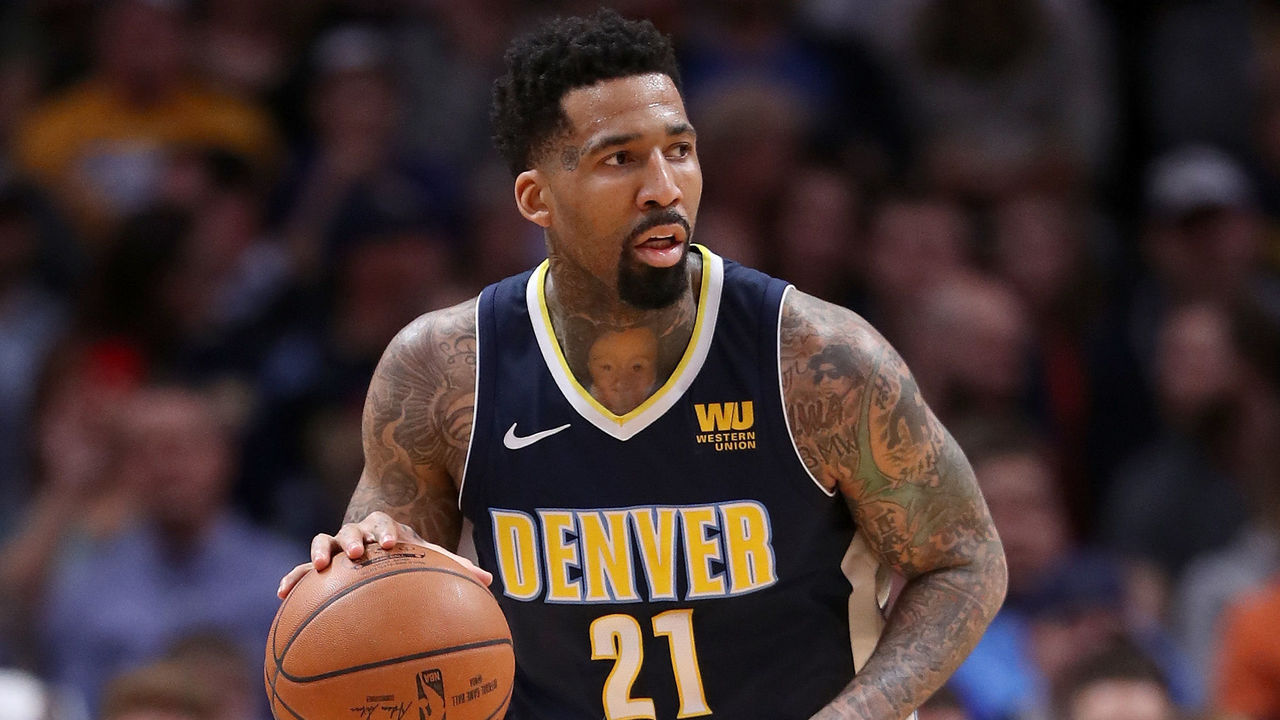 Acquired: F Wilson Chandler (trade with Nuggets), C Mike Muscala (trade with Hawks)
Departures: SG Marco Belinelli (signed with Spurs), SF Justin Anderson (traded to Hawks), PF Ersan Ilyasova (signed with Bucks), C Richaun Holmes (traded to Suns), SF Timothe Luwawu-Cabarrot (traded to Thunder)
Draft picks: G/F Zhaire Smith (No. 16 from Suns), PG Landry Shamet (No. 26), PG Shake Milton (No. 54 from Mavericks)
Re-signed: SG J.J. Redick (1-year, $12-million contract), PF Amir Johnson (1-year contract)
The 76ers set the bar so high for themselves that standing pat this offseason felt like a step backward. They made noise about chasing LeBron James and Paul George, but the front office ultimately spent its money on re-signing aging vets and taking on a salary dump in Chandler.
Bryan Colangelo's burner scandal was poorly timed. The franchise came across as a joke, especially when Joel Embiid joined the fray by subtweeting his own team. The 76ers went into the 2018 draft and free-agency period without a general manager to lead the charge, and unsurprisingly, they came away empty-handed. Nobody wants to step into a mess.
Philadelphia did wisely make marginal moves to improve the team's future outlook. Flipping Mikal Bridges and turning him into Smith and a future first-round pick was a cheeky bit of business, and it also allowed the Sixers to maintain cap flexibility for next summer. They didn't solve any issues, but they didn't create any new ones, either.
Grade: C+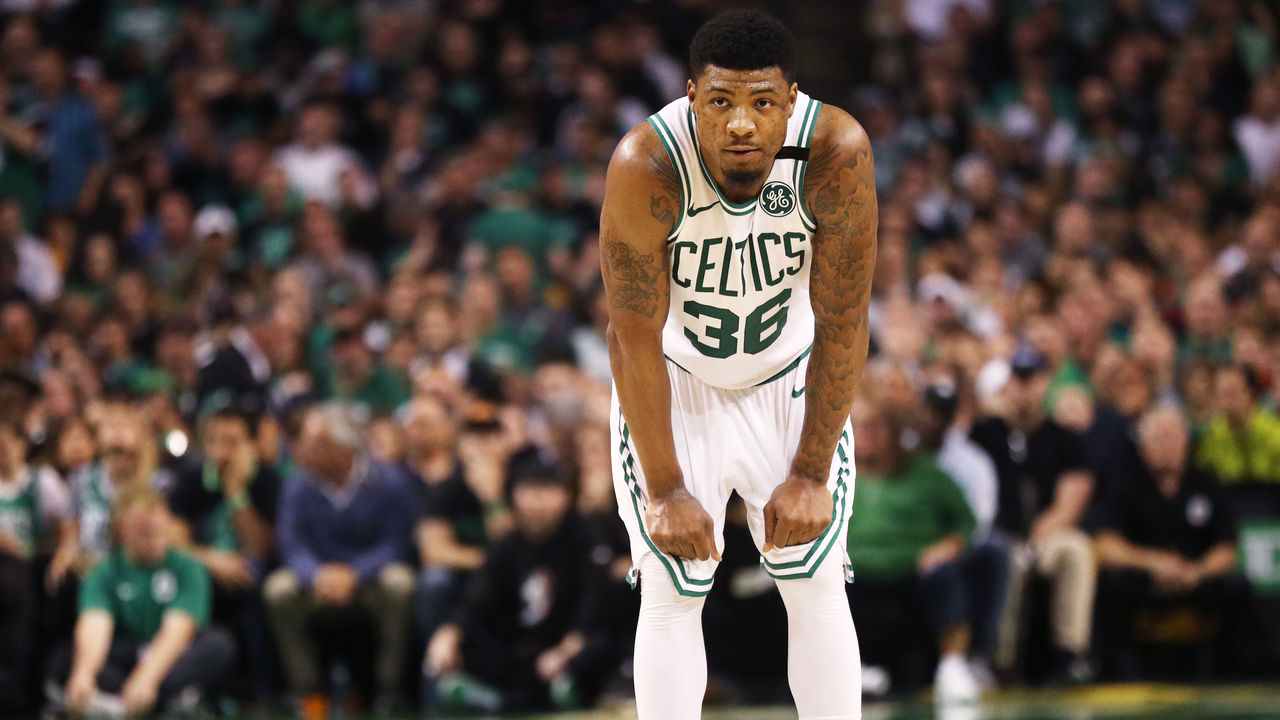 Acquired: G Brad Wanamaker (1-year, rookie-minimum contract)
Departures: C Greg Monroe (signed with Raptors), PG Shane Larkin (signed in Turkey), SF Abdel Nader (traded to Thunder), SG Rodney Purvis (trade with Thunder, waived)
Draft picks: PF Robert Williams (No. 27)
Re-signed: SG Marcus Smart (4-year, $52-million contract), C Aron Baynes (2-year, $11-million contract), SG Jabari Bird (2-way contract)
The Celtics didn't need a splashy addition this summer because they're getting Kyrie Irving and Gordon Hayward back from injury. There's no sense in overcomplicating what's already shaping up to be a crowded rotation.
Celtics general manager Danny Ainge maintained the status quo because it was clear from last season the team's formula is working. Boston built the league's stingiest defense around Irving and only needed a reliable playmaker when the five-time All-Star is on the bench. A healthy Hayward solves that issue without disrupting the Celtics' solid defense.
The only tough decision of the offseason was re-signing Smart at a palatable number. Smart wanted more, but the market was remarkably dry this summer, and he caved to the Celtics' initial offer. Ainge could have easily bullied Smart into a smaller contract, but maintaining goodwill with Boston's spark-plug sixth man was important, and keeping a mid-tier salary on the books gives the front office more flexibility for a future trade.
Grade: B+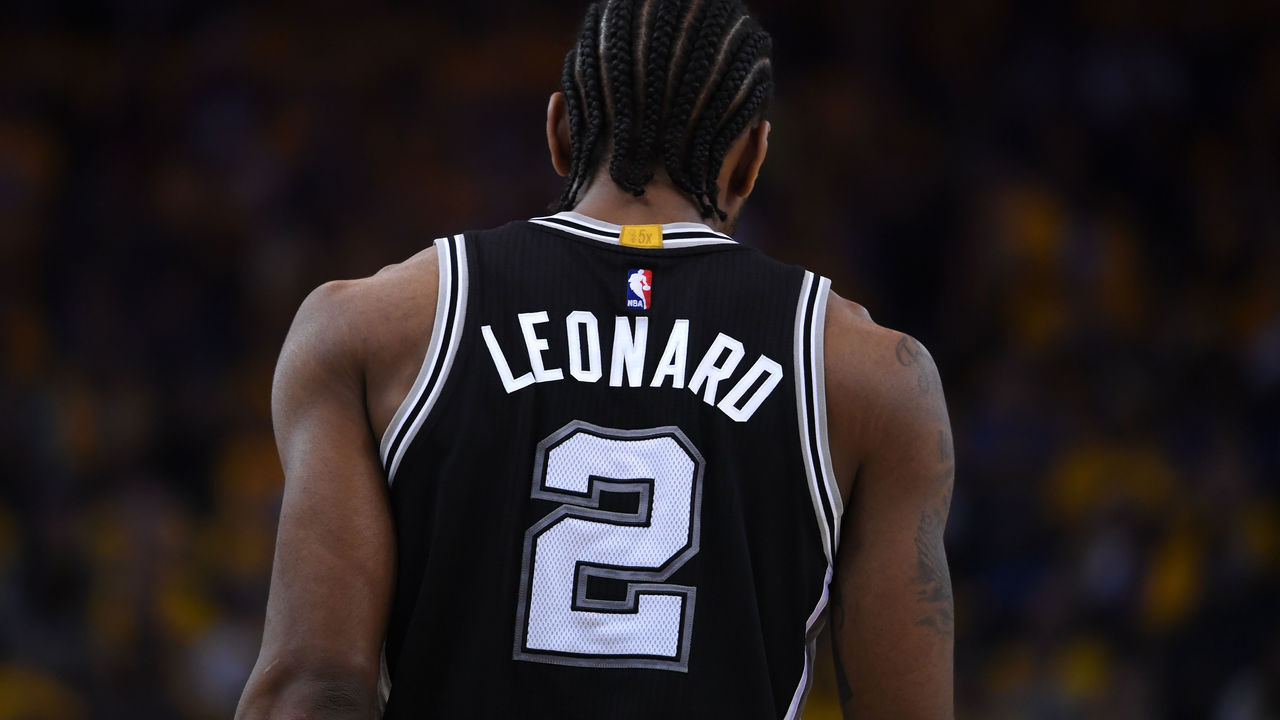 Acquired: F Kawhi Leonard (trade with Spurs), SG Danny Green (trade with Spurs), C Greg Monroe (1-year, $2.2-million contract)
Departures: SG DeMar DeRozan (traded to Spurs), C Jakob Poeltl (traded to Spurs), F Alfonzo McKinnie (waived)
Draft picks: N/A
Re-signed: PG Fred VanVleet (2-year, $18-million contract), PG Lorenzo Brown (1-year, partially guaranteed contract)
When Raptors president Masai Ujiri and general manager Bobby Webster acquired Leonard, they traded two seasons of pretending for one shot at greatness. Once you get over the bad PR associated with blindsiding DeRozan, a longtime franchise player, and dismissing Dwane Casey, the reigning Coach of the Year, the moves make perfect sense.
Toronto needed proven playoff performers, more accurate 3-point shooters, and more versatile wing defenders. Leonard, and Green to a lesser degree, address all of those weaknesses. Granted, selling Leonard on re-signing will be an uphill battle all season, but the Raptors also desperately crave the media spotlight that comes with employing one of the league's brightest stars.
Furthermore, re-signing VanVleet to an affordable two-year deal and tacking on Monroe for the minimum is good business. The Raptors could still use a shot-blocking center to fill the void left by Poeltl, but they can solve that problem through the buyout market.
Grade: A
Comments
✕
NBA offseason grades: Atlantic Division
  Got something to say? Leave a comment below!