NBA offseason grades: Southeast Division
Geoff Burke-USA TODAY Sports / Action Images
Divisions:
Northwest | Pacific | Southwest
Central | Atlantic
Arguably the weakest division in basketball, the Southeast has been plagued with mediocrity from top to bottom, as the Miami Heat needed just 44 wins to claim the division crown last season. Without much improvement over the summer, it's difficult to imagine more than two of the five teams reaching the playoffs.
Here's how each team in the Southeast Division fared this offseason:
Note: All contract terms are reported numbers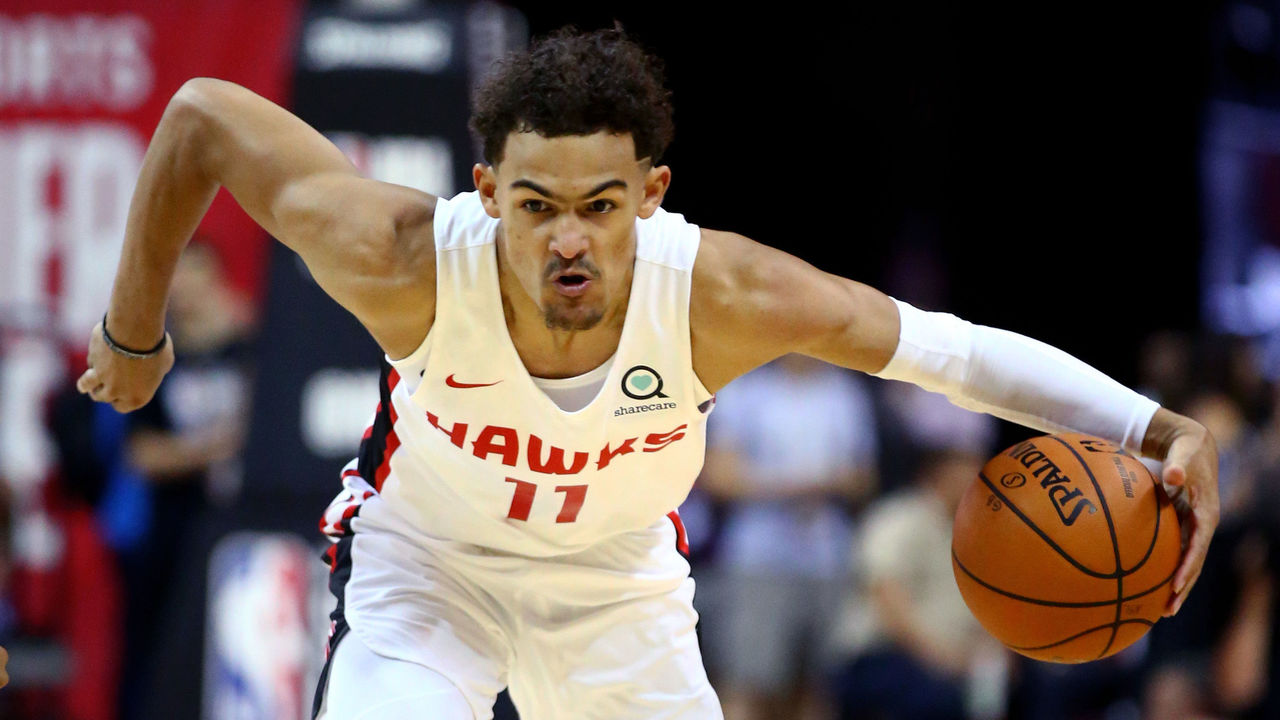 Acquired: PG Jeremy Lin (trade with Nets), SF Justin Anderson (trade with 76ers), C Alex Len (2-year, $8.5-million contract), SG Vince Carter (1-year contract), PF Thomas Robinson (1-year contract)
Departures: SF Carmelo Anthony (trade with Thunder, waived), C Mike Muscala (traded to 76ers), PG Dennis Schroder (traded to Thunder), SG Damion Lee (signed with Warriors), PG Isaiah Taylor (waived), SG Antonius Cleveland (waived)
Draft picks: PG Trae Young (No. 5), SG Kevin Huerter (No. 19), PF Omari Spellman (No. 30)
Re-signed: N/A
The Hawks entered last season in full-blown tank mode, winning just 24 games and missing the playoffs for the first time since 2007. They elected to add three potentially high-level 3-point specialists to help spread the floor next to centerpieces John Collins and Taurean Prince.
Young is their most valued draftee, especially after dealing Luka Doncic to acquire the undersized point guard. To ease the pressure on the Oklahoma product, Atlanta traded for oft-injured backup Lin, who won't shore up the Hawks' potentially disastrous defense but should quickly give the club a boost offensively.
In addition to moving on from the short-lived Schroeder era, the Hawks added the 41-year-old Carter to provide the young core with a veteran presence. They were unable to unload Kent Bazemore's two-year, $37.4-million contract, but the 29-year-old is still capable of giving them solid minutes on the perimeter alongside Prince.
Atlanta moved on from former Coach of the Year Mike Budenholzer and hired the relatively inexperienced Lloyd Pierce. It would be unfair to put much pressure on a first-time head coach leading a roster consisting of eight players with two years of experience or less.
Grade: C+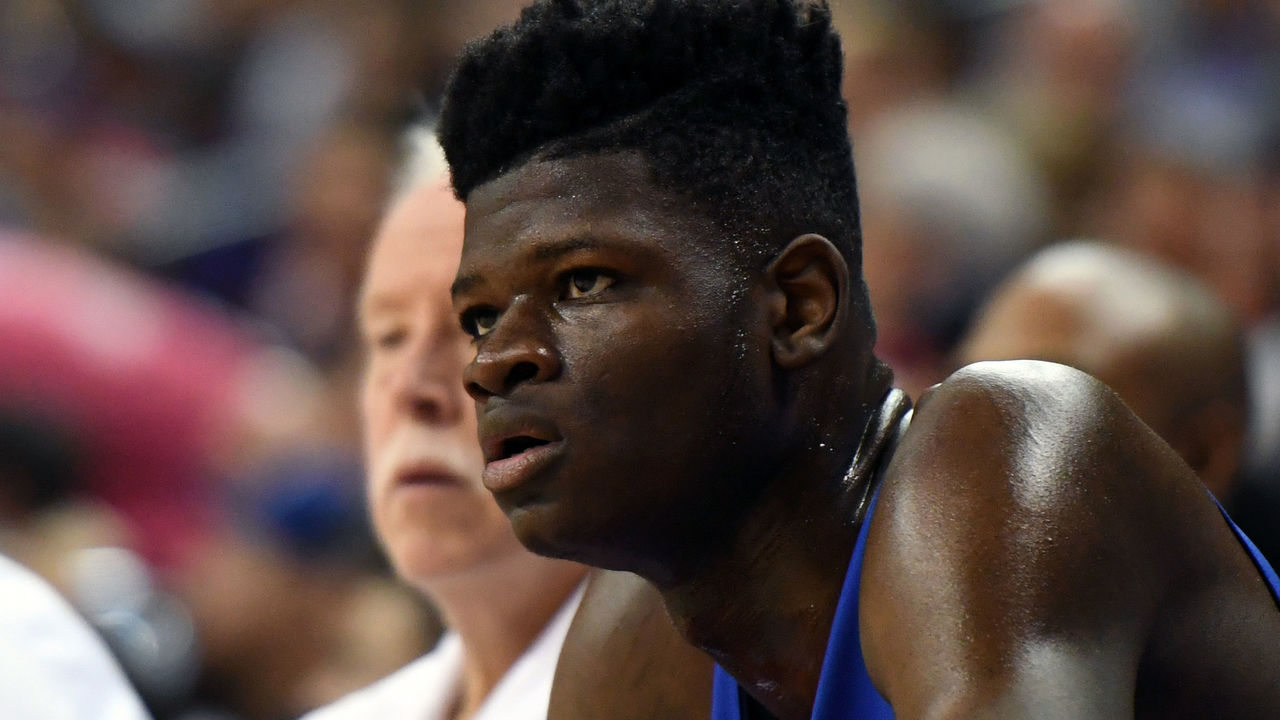 Acquired: PG Jerian Grant (trade with Bulls), PF Jarell Martin (trade with Grizzlies), C Timofey Mozgov (trade with Hornets)
Departures: C Bismack Biyombo (traded to Hornets), SF Mario Hezonja (signed with Knicks), C Dakari Johnson (traded to Grizzlies), PG Shelvin Mack (waived), PG Rodney Purvis (traded to Thunder)
Draft picks: C Mohamed Bamba (No. 6), SF Melvin Frazier (No. 35), SF Justin Jackson (No. 43)
Re-signed: PF Aaron Gordon (4-year, $84-million contract)
Good news, Magic fans. Orlando had an excellent draft, getting Bamba to man the middle while adding two undervalued forwards in Frazier and Jackson who should quickly become rotation players. The club also re-signed a potential star in Gordon to a fair albeit pricey deal.
The Magic can focus on developing their large trio of Bamba, Gordon, and Jonathan Isaac into adequate floor-spacers in order to become a formidable frontcourt. The threesome already has the potential of becoming a terror in transition and on the defensive end.
However, Orlando didn't address the overage of bigs on the roster, getting rid of Biyombo only to get Mozgov in return, and returning with Nikola Vucevic as the likely starting center from the get-go. The Magic acquired Grant, who will give them stability at point guard in short spurts, but is far from a full-time answer for their playmaking woes.
The Magic will enter the year with some rotation confusion at the center and power forward positions and nothing to make up for their mediocre guards after trading now All-Star Victor Oladipo two summers ago for peanuts.
Grade: C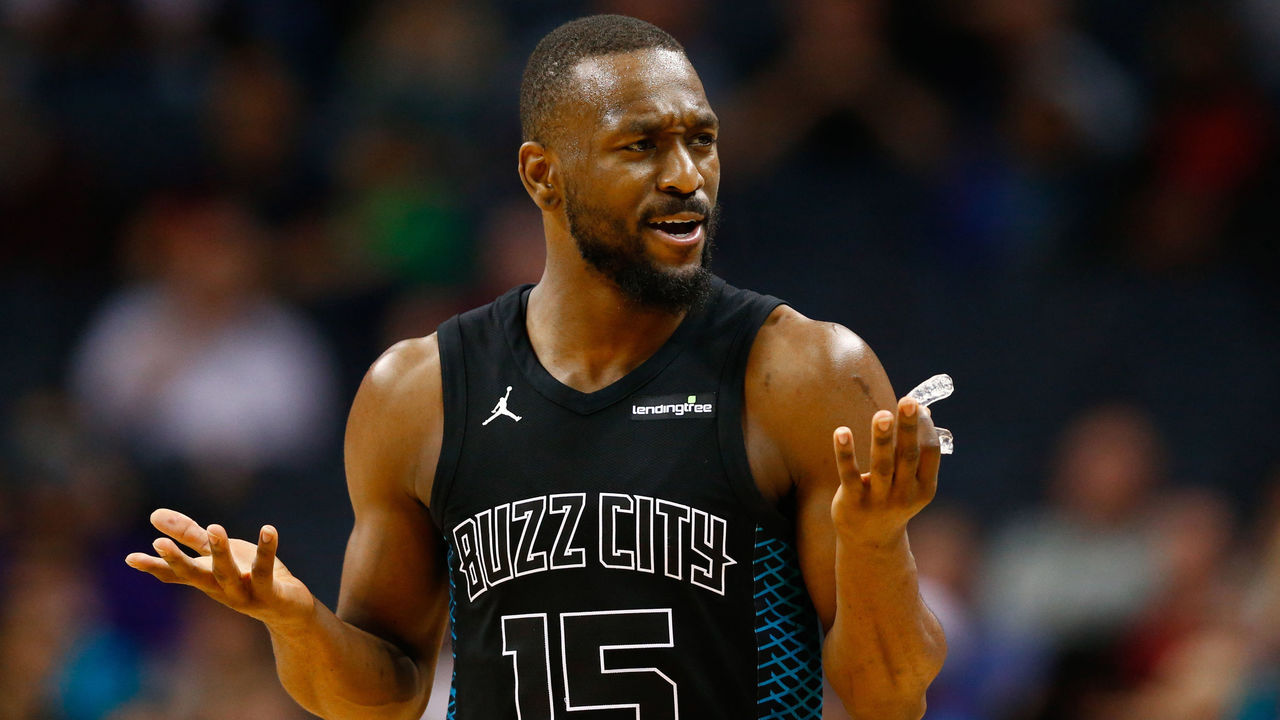 Acquired: PG Tony Parker (2-year, $10-million contract), C Bismack Biyombo (trade with Magic)
Departures: PG Michael Carter-Williams (signed with Rockets), C Dwight Howard (traded to Nets), SG Julyan Stone (traded to Bulls), C Timofey Mozgov (traded to Nets)
Draft picks: SF Miles Bridges (No. 12), PG Devonte' Graham (No. 34)
Re-signed: N/A
Love him or hate him, Howard was the Hornets' second-best option last season after their lone All-Star Kemba Walker. Losing him and ultimately ending up with the overpriced, brick-handed Biyombo could spell disaster if Cody Zeller isn't 100 percent healthy.
Picking up Parker gives Charlotte its first solid backup point guard option since losing Lin two summers ago. Unfortunately, at 36, he won't give much more than 20 minutes per game.
Bridges and Graham are ready to immediately jump into the rotation in some fashion. Bridges could become Charlotte's most reliable two-way perimeter player or eventually snag the starting four-spot from the aging Marvin Williams.
With Walker set to enter free agency next summer, it's hard to envision a scenario where the Hornets jump into the playoff picture and bring back their franchise centerpiece.
Grade: D+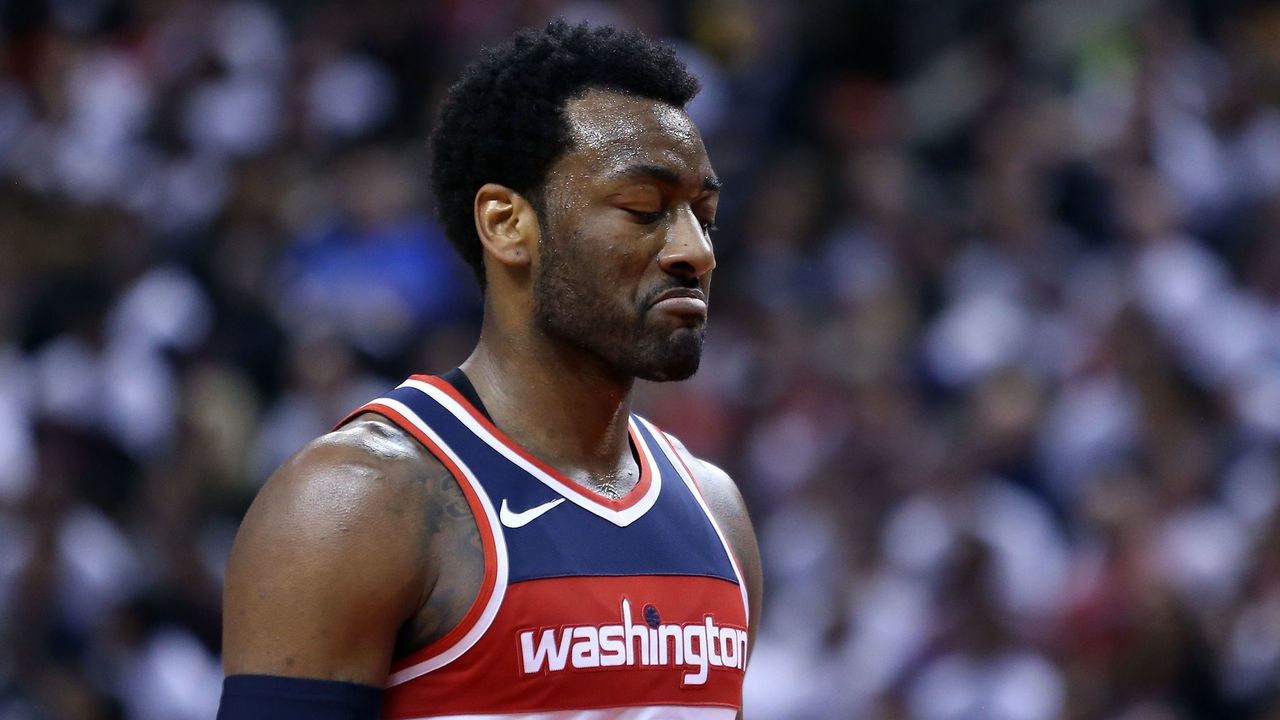 Acquired: C Dwight Howard (2-year, $11-million contract), PF Jeff Green (1-year, $2.5-million contract), SG Austin Rivers (trade with Clippers), PF Thomas Bryant (waivers)
Departures: C Marcin Gortat (traded to Clippers), PF Mike Scott (signed with Clippers)
Draft picks: SF Troy Brown (No. 15)
Re-signed: N/A
Dysfunction has plagued the Wizards over the past several seasons. Howard and Rivers may not be the guys to fix those problems.
In a basketball sense, Howard is an upgrade over Gortat, whose rift with John Wall was well publicized throughout the season. The three-time Defensive Player of the Year was productive in Charlotte, averaging 16.6 points and 12.5 rebounds, although Howard's reputation as a locker room headcase is the reason Washington is now his sixth stop in eight seasons.
In addition to adding a mobile center, the Wizards brought in Green and Rivers, who can provide versatility and a scoring punch off the bench - another fatal flaw that's held them back in the playoffs. In theory, they've resolved their problems but will be on edge all season as things can quickly go south thanks to the numerous difficult personalities on the team.
Grade: B-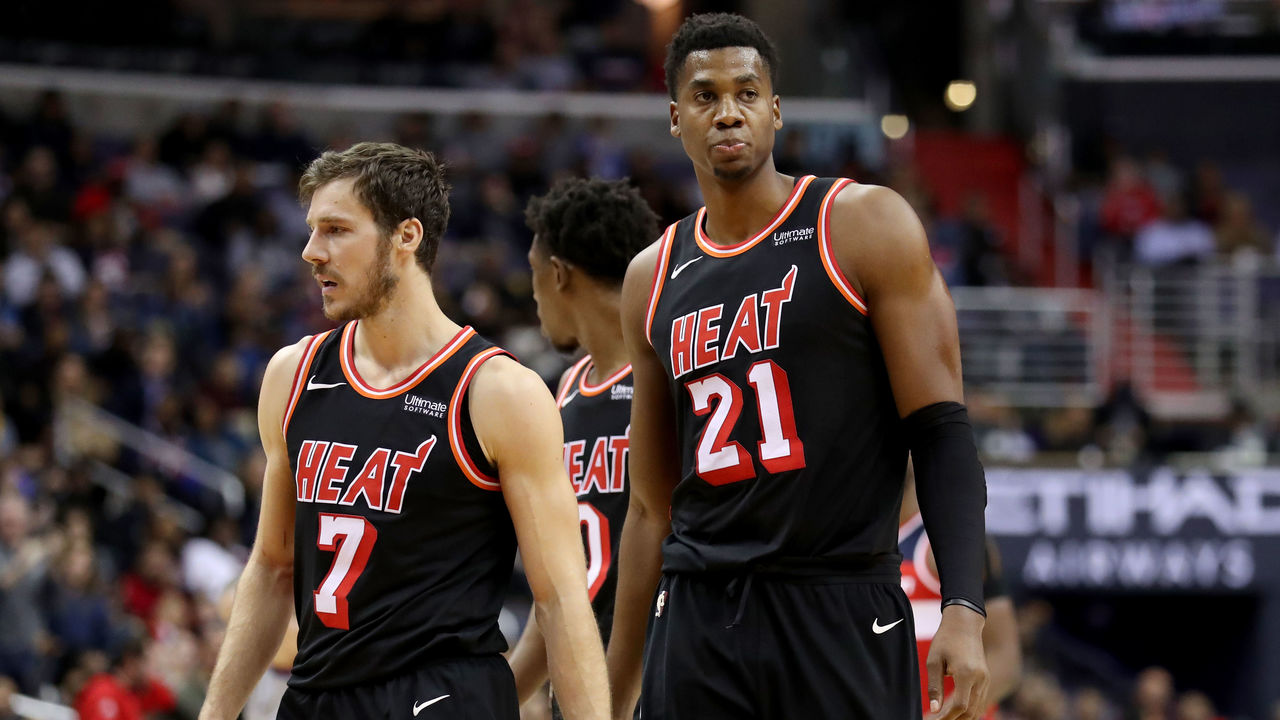 Acquired: N/A
Departures: N/A
Draft picks: N/A
Re-signed: SG Wayne Ellington (1-year, $6.2-million contract), SF Derrick Jones Jr. (2-year contract), Udonis Haslem (1-year, $2.4-million contract)
Cleary, the Heat really didn't do anything. Top to bottom, this roster is essentially identical to the mediocre product that was put out last season, with Dwyane Wade holding out before deciding whether to retire or not.
It made sense to bring back Ellington on a one-year deal despite the influx of shooting guards previously invading the roster. Upgrading Jones from a two-way deal was a positive under-the-radar move. The uber-athletic forward is still just 21 years old and looked impressive through the summer league.
Yet, Miami is still stuck with plenty of brutal contracts that struggled to pan out last season outside of Josh Richardson's extension. The front office couldn't find a new home for Hassan Whiteside, Tyler Johnson, Dion Waiters, or James Johnson and will likely be forced to pay the four a hefty sum over the next two-to-three seasons.
It would help the Heat's offseason grade slightly if Wade re-signs for his retirement tour and if Justise Winslow gets a reasonable extension (similar to Richardson's four-year, $42-million deal) before the summer's out.
Grade: D (if Wade re-signs), F (if Wade retires)
(Photos courtesy: Getty Images)
Comments
✕
NBA offseason grades: Southeast Division
  Got something to say? Leave a comment below!