NBA offseason grades: Pacific Division
Andrew D. Bernstein / National Basketball Association / Getty
Divisions:
Northwest | Southwest
Central | Atlantic | Southeast
The Warriors were the lone team from the Pacific to qualify for the playoffs in 2017-18, as the Lakers, Clippers, Kings, and Suns struggled to stay afloat in the stacked Western Conference.
No one will be knocking the reigning two-time champions off their perch anytime soon, but with the King going to Hollywood this summer, a second California-based team is poised to make some noise.
Here's how each team in the Pacific Division fared this offseason:
Note: All contract terms are reported numbers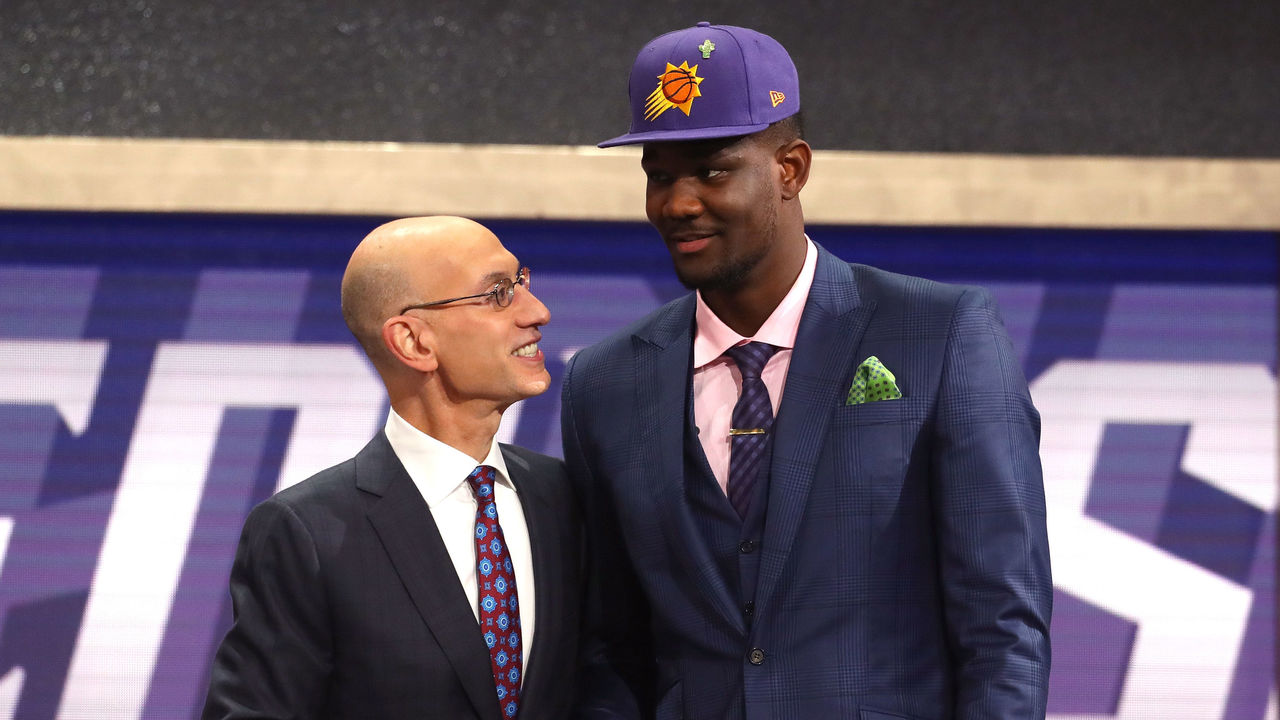 Acquired: F Trevor Ariza (1-year, $15-million contract), F Richaun Holmes (traded from 76ers), F Darrell Arthur (traded from Nets), PF Ryan Anderson (traded from Rockets), G De'Anthony Melton (traded from Rockets)
Departures: C Alex Len (signed with Hawks), PG Elfrid Payton (signed with Pelicans), PF Marquese Chriss (traded to Rockets), PG Brandon Knight (traded to Rockets)), F Jared Dudley (traded to Nets), G Tyler Ulis (waived), F Alan Williams (waived)
Draft picks: C DeAndre Ayton (No. 1), F Mikal Bridges (No. 10 from Lakers), PG Elie Okobo (No. 31), SG George King (No. 59)
Re-signed: SG Devin Booker (5-year, $158-million max extension)
The Suns might come to regret not pairing new head coach Igor Kokoskov with Slovenian wunderkind Luka Doncic, whom Kokoskov coached at last year's EuroBasket. The roster is devoid of playmakers, and coming off a season in which the team ranked 29th in assists, improving ball movement should have been a priority.
Nonetheless, there's little harm in selecting a local favorite in Ayton, who can score in a variety of ways. He does struggle on the defensive end, but perhaps that won't matter as long as 3-and-D specialists such as Bridges and Ariza are surrounding him.
Related - Trade grades: Rockets come out on top in Anderson/Chriss deal
Lateral moves aren't optimal for a bottom-dweller like Phoenix. A lot is riding on Ayton developing into an All-NBA talent, and the potential is there for the 7-footer to make that leap, but it won't happen overnight. There are just too many budding wings who need playing time, and no one at the point to run the show. Kokoskov has his work cut out for him.
Grade: C-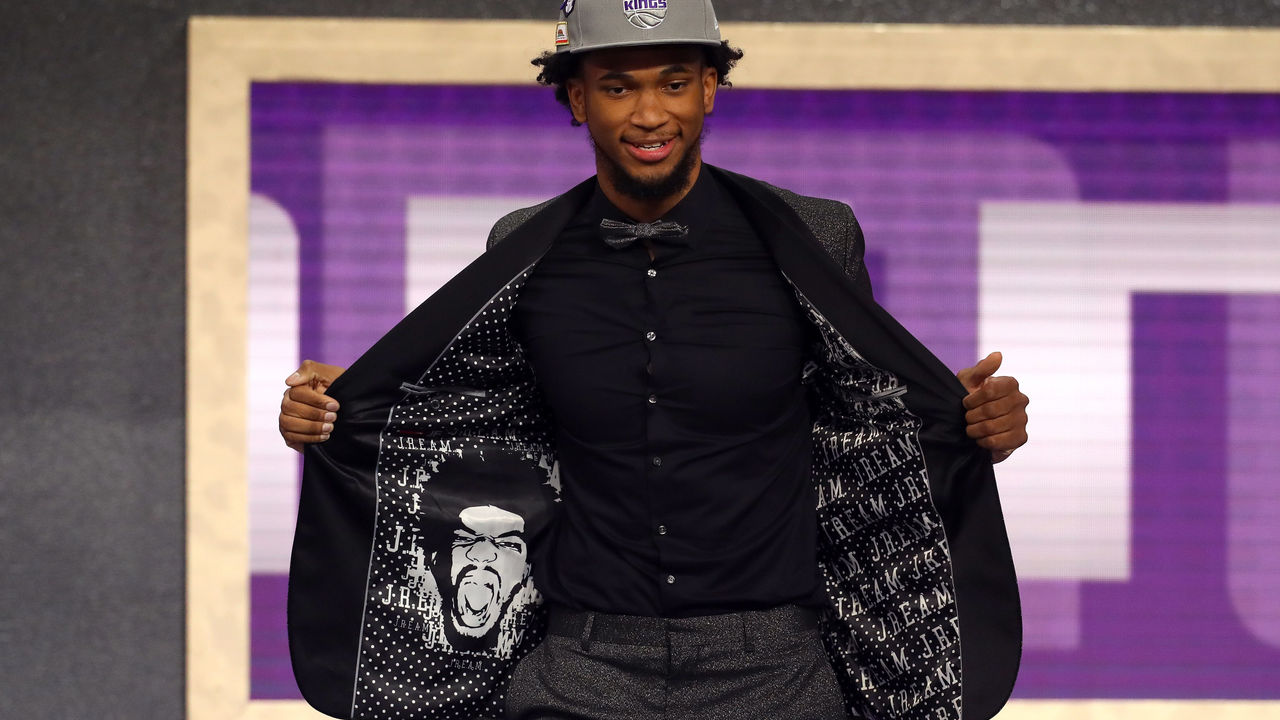 Acquired: PF Nemanja Bjelica (3-year, $20.5-million contract), SG Yogi Ferrell (2-year, $6.2-million contract), SG Ben McLemore (traded from Grizzlies), C Deyonta Davis (traded from Grizzlies)
Departures: SG Garrett Temple (traded to Grizzlies), F Nigel Hayes (waived)
Draft picks: F Marvin Bagley III (No. 2)
Re-signed: N/A
The Chicago Bulls bailed out Sacramento by matching the $80-million offer sheet for restricted free agent Zach LaVine - a one-dimensional scoring guard who's a year removed from a torn ACL.
Bagley's summer league performance didn't inspire much confidence. He converted 9-of-29 from the field across three games in Sacramento and suffered a pelvic bone bruise in Utah after a single appearance. It was a lousy first impression for the Kings' highest pick since 1989, and someone the franchise desperately needs to shine, as they've botched a number of first-rounders in recent years.
Ferrell (Mavericks) and Bjelica (76ers) backed out of agreements with other clubs to join the Kings. Neither moves the needle, nor does McLemore, who returns to Sacramento after an underwhelming start to his career. If his days with the Grizzlies are any indication, his second stint as a King won't be much better than the first.
Grade: D+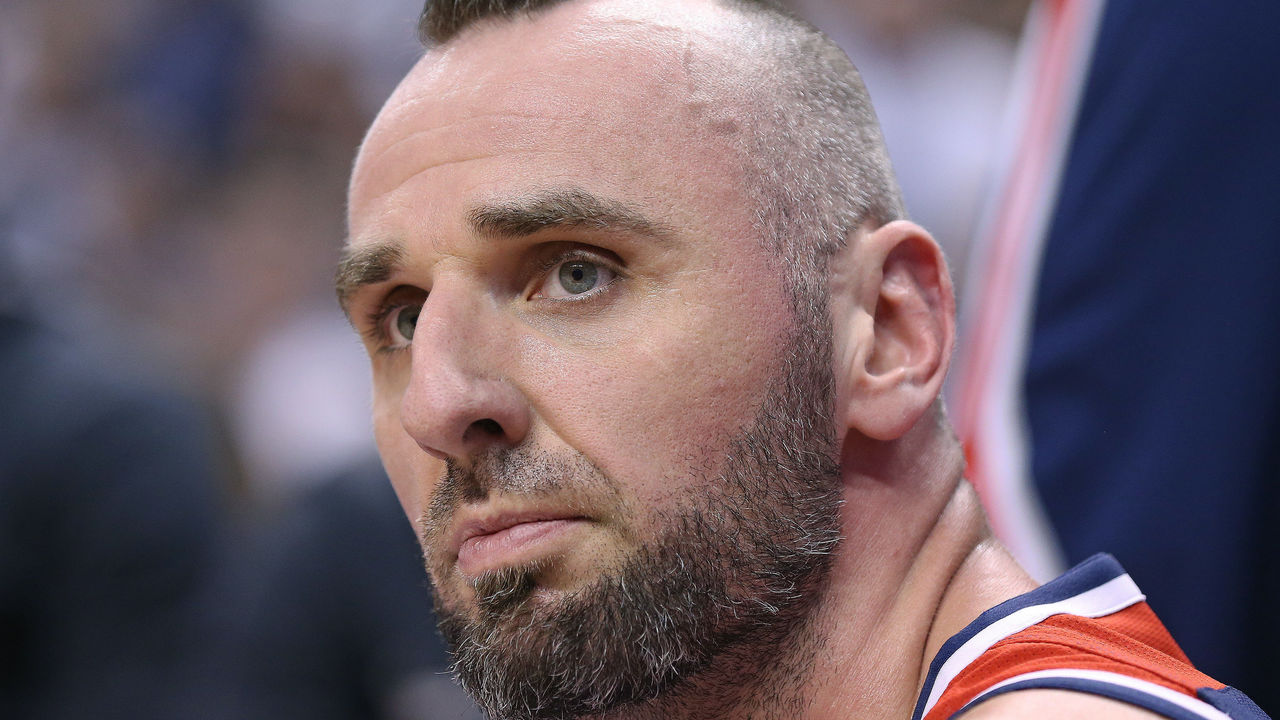 Acquired: C Marcin Gortat (traded from Wizards), F Mike Scott (1-year contract), SF Luc Mbah a Moute (1-year, $4.3-million contract)
Departures: C DeAndre Jordan (signed with Mavericks), SG Austin Rivers (traded to Wizards), SG C.J. Williams (waived)
Draft picks: PG Shai Gilgeous-Alexander (No. 11 from Hornets), SG Jerome Robinson (No. 13)
Re-signed: SG Avery Bradley (2-year, $25-million contract), PF Montrezl Harrell (2-year, $12-million contract)
Securing short-term and expiring deals puts the Clippers in an enviable position to snag a top-tier free agent in 2019 with over $50 million at their disposal. Kawhi Leonard reportedly wants to play in his hometown of Los Angeles, giving the Clippers a small chance of landing a top-five talent. If that falls through, they'll have the finances to entice someone else.
Mbah a Moute and Scott are quality role players who can guard multiple positions, and while Gortat is a plodding center who doesn't bring the same energy or athleticism Jordan did, he'll be off the books soon enough at $13.5 million.
This marks a period of reconstruction for the franchise. The "Lob City" era is dead with all three of Jordan, Blake Griffin, and Chris Paul no longer around, and there's no successor in their wake to carry the mantle. Gilgeous-Alexander may be the point guard of the future, and Sixth Man of the Year Lou Williams is a scoring machine, but without a face to sell fans on, the Clippers are just an assemblage of decent parts that can play a competitive brand of basketball, but not much else.
Grade: B-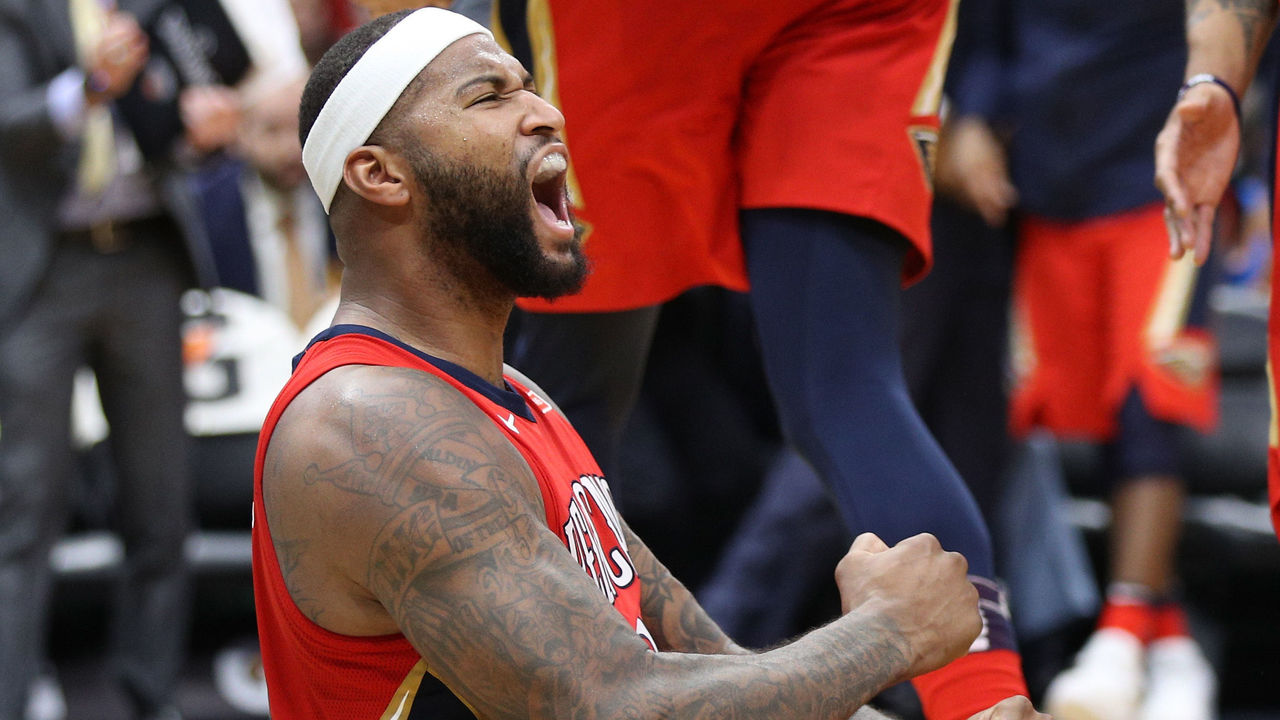 Acquired: C DeMarcus Cousins (1-year, $5.3-million contract), F Jonas Jerebko (1-year, veteran-minimum contract)
Departures: C JaVale McGee (signed with Lakers), C Zaza Pachulia (signed with Pistons)
Draft picks: F Jacob Evans (No. 28)
Re-signed: F Kevin Durant (2-year, $61.5-million contract), C Kevon Looney (1-year, veteran-minimum contract)
There was never any doubt that Durant was going to re-up with the organization after opting out. There's maybe a couple of teams that can give Golden State a real fight when everyone's healthy.
Having Boogie fall into its lap on the cheap is demoralizing for challengers who had hoped to close the gap, although we may not see him suit up until April as he continues his recovery from a ruptured Achilles. Cousins can take all the time he needs, because all the Warriors really require of him is to be available during the playoffs.
Looney should slot in as the fifth starter with Cousins rehabbing and both McGee and Pachulia elsewhere, while Jerebko adds more shooting (41.4 percent) to the league's top-ranked 3-point attack.
Grade: A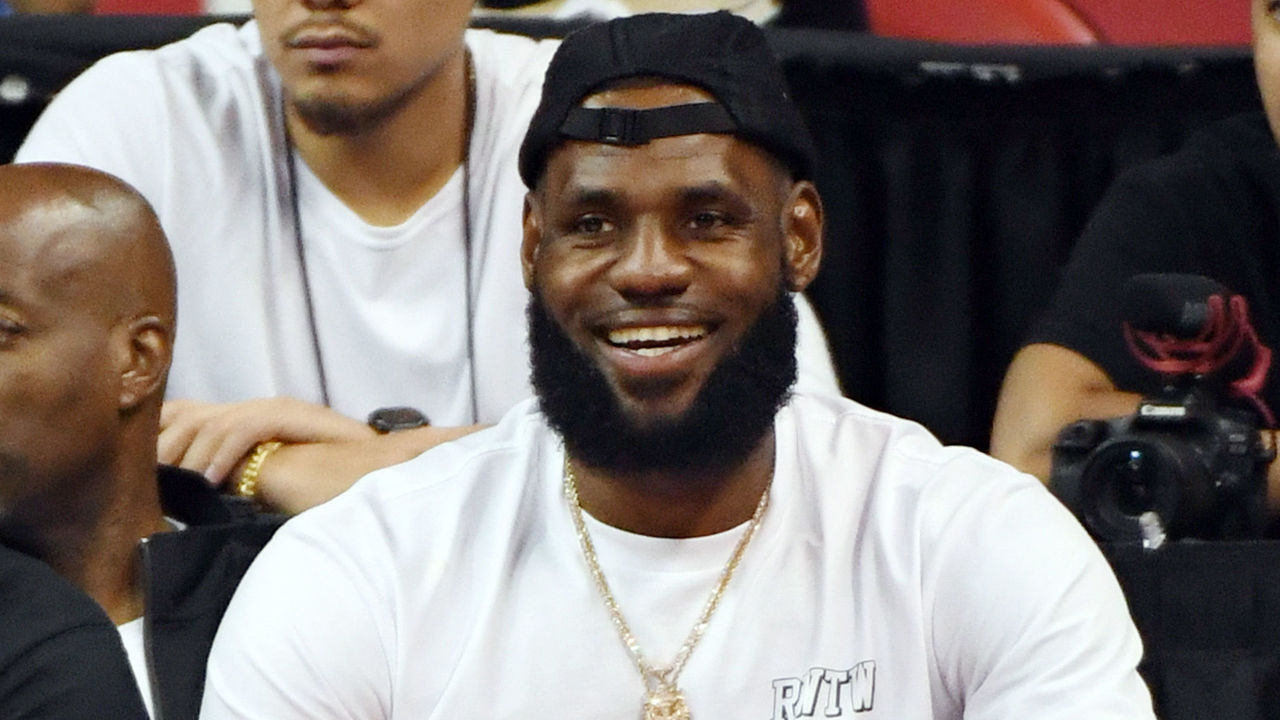 Acquired: F LeBron James (4-year, $153.3-million contract), PG Rajon Rondo (1-year, $9-million contract), SG Lance Stephenson (1-year, $4.5-million contract), C JaVale McGee (1-year, veteran-minimum contract), F Michael Beasley (1-year, $3.5-million contract),
Departures: PG Isaiah Thomas (signed with Nuggets), C Brook Lopez (signed with Bucks), PF Julius Randle (signed with Pelicans, C Channing Frye (signed with Cavaliers), PG Tyler Ennis (waived), F Thomas Bryant (waived)
Draft picks: C Moritz Wagner (No. 25), G Isaac Bonga (No. 39 from 76ers), SG Sviatoslav Mykhailiuk (No. 47)
Re-signed: SG Kentavious Caldwell-Pope (1-year, $12-million contract)
The Lakers get a gold star for signing the most dominant player on the planet for four years when a one-plus-one deal felt unavoidable. It's all of the other signings management made afterward with James' blessing that require questions to be asked about what kind of roster they're looking to construct.
The second-worst shooting team in basketball added a bunch of non-shooters. Part of the reason James was so successful during his most recent tenure in Cleveland was that he had gunners on the perimeter he could kick it out to while he drew in defenders. The opposition isn't going to sweat watching Rondo, Stephenson, or Beasley spot up from 3-point range.
None of those players are locked in for more than a year, so if things go south, the Lakers can start over in 2019 and continue their pursuit of a second max-level superstar to join James. In the meantime, there will likely be some headaches with an incoming cast of characters who may have their issues meshing on the floor and in the locker room. It will be fascinating to watch, at the very least.
Grade: A+ for James, D+ for everything else
(Images courtesy: Getty Images)
Comments
✕
NBA offseason grades: Pacific Division
  Got something to say? Leave a comment below!