And lo, another MLB regular season is in the books. More home runs were hit than ever before, and the strikeout record was broken for the 10th straight season. As a result, 2017 became the year of the "three true outcomes."
It was also another season of incredible individual performances. By the numbers, here are 12 of the most impressive and shockingly poor showings from the 2017 season:
1.049: Aaron Judge's OPS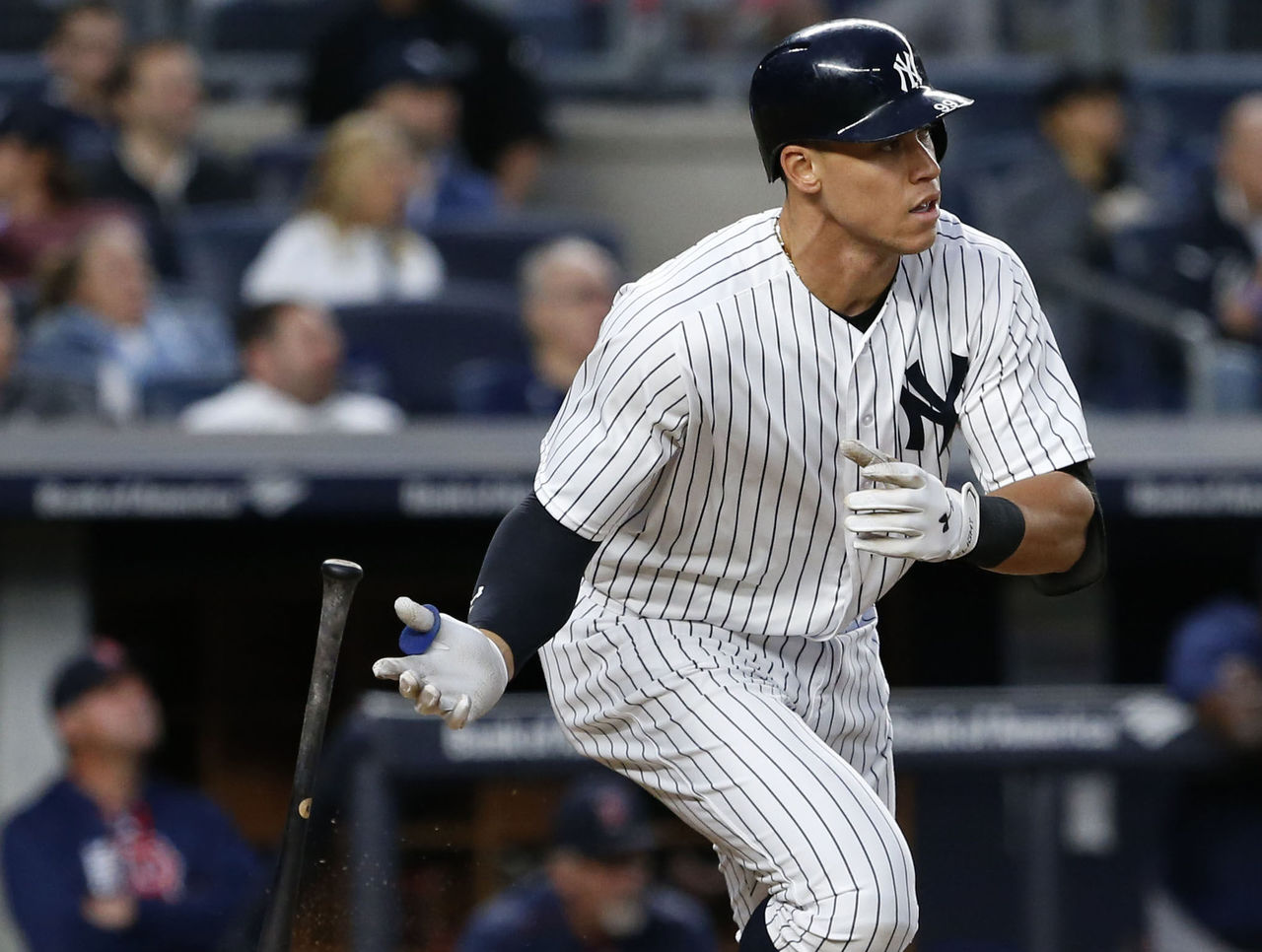 The new king of swing finished his rookie campaign with a superhuman OPS of 1.049 to go with 52 home runs. It's the second-highest OPS for a qualified rookie hitter ever, trailing only Shoeless Joe Jackson in 1911 (1.058).
308: Chris Sale's strikeouts
Sale became only the second Red Sox pitcher to ever strike out 300 batters in a single season, and incidentally became the first American League hurler to do the deed since Pedro Martinez did it in 1999 as a member of the Boston staff. Since 2000, only Randy Johnson (four times), Curt Schilling, and Clayton Kershaw had reached the plateau, all while in the NL.
59: Giancarlo Stanton's HRs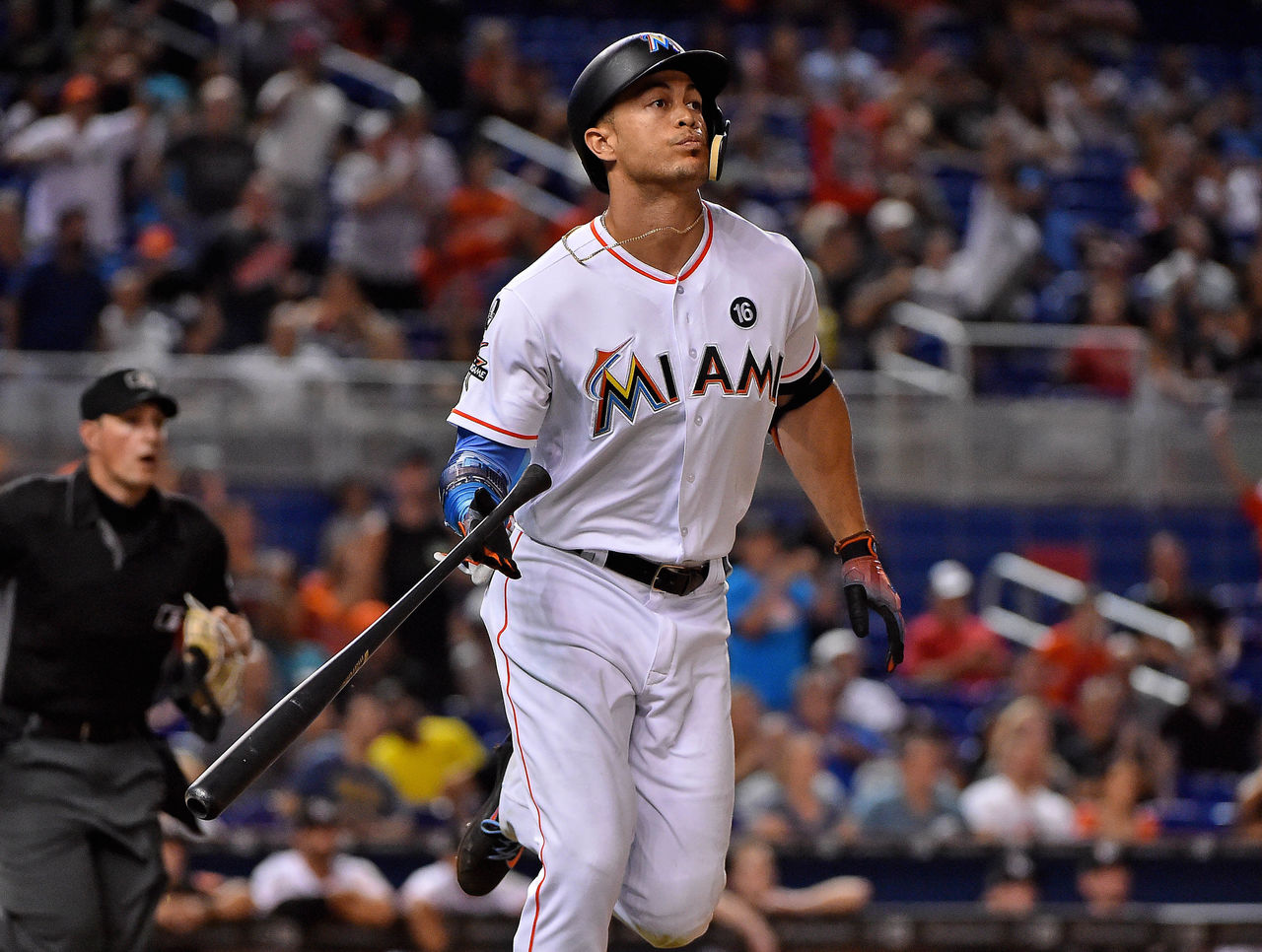 Even though Stanton fell just shy of 60 bombs, that shouldn't diminish how magnificent his season was. His 59 long balls marks the most hit in a single season since Barry Bonds (73) and Sammy Sosa (64) in 2001. He swatted 18 of them in August alone. Prior to this season, plenty of people believed it was only a matter of time before the behemoth awoke. The time has come.
150: Games where Joey Votto reached base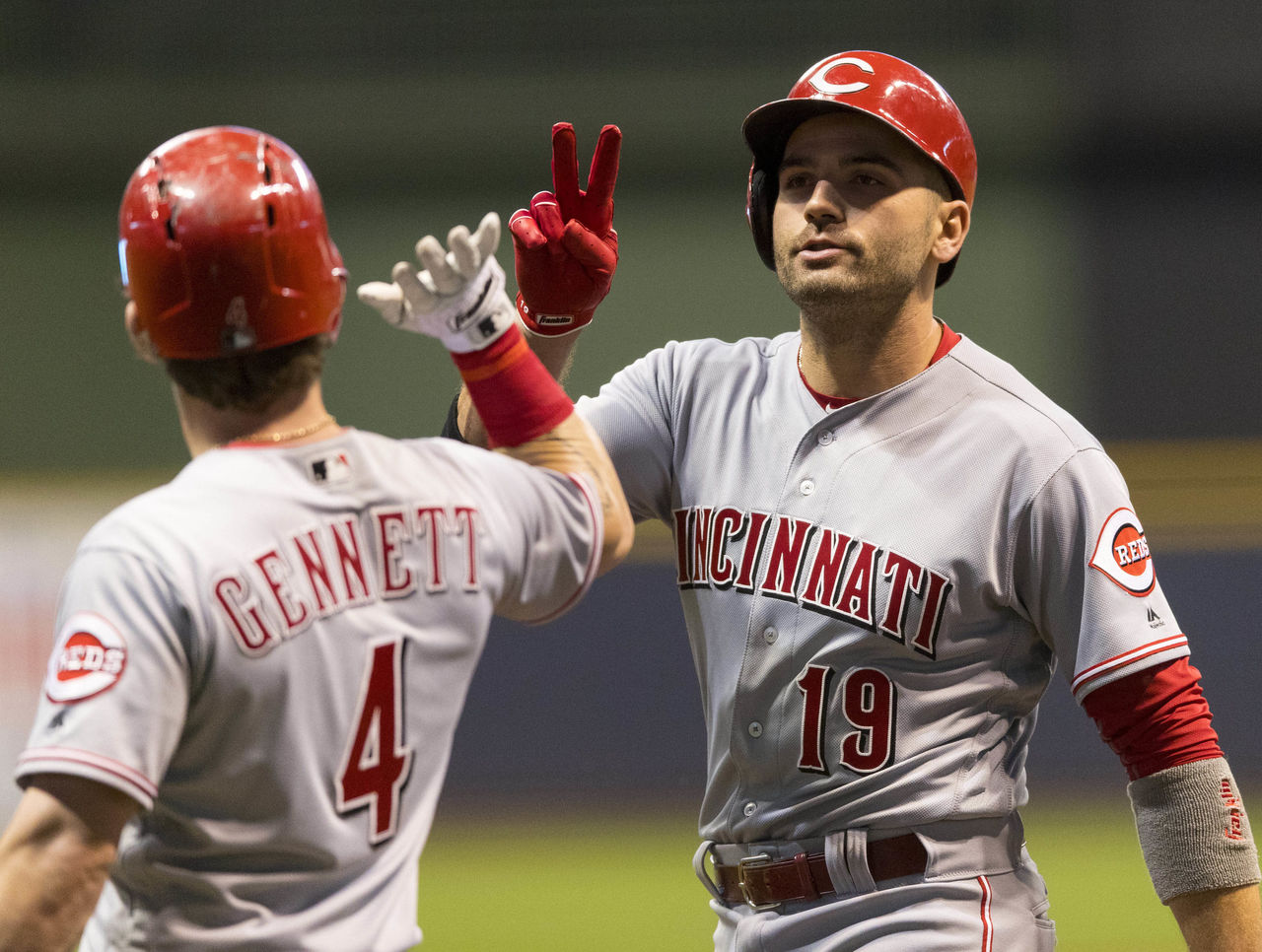 If Votto wins the NL MVP, it shouldn't cause anyone to bat an eye. He finished 2017 by reaching base in 32 straight games. He played all 162 games for the second time in his career, only failed to get on base in 12 of them, and nearly tied Ted Williams' record of reaching base multiple times in consecutive games. He's just the best.
49.6: Craig Kimbrel's K-rate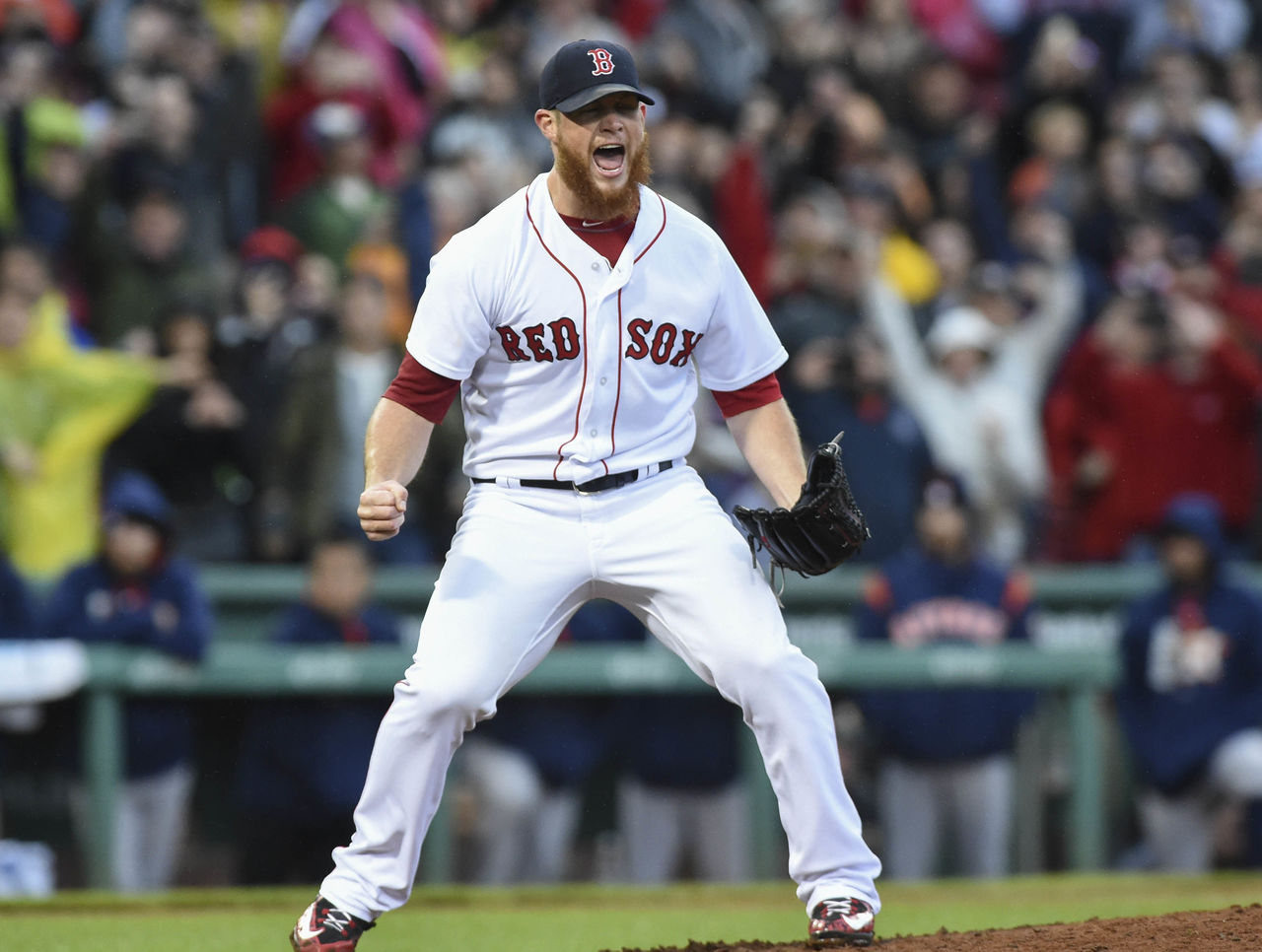 No reliever struck out a greater percentage of his opponents this season than Kimbrel, who returned to the lights-out reputation that he built throughout his time with the Atlanta Braves. He sat down 49.6 percent of all batters he faced. As dominant as that is, it's somehow not his career best. He punched out 50.2 percent in 2012.
46: Trea Turner's stolen bases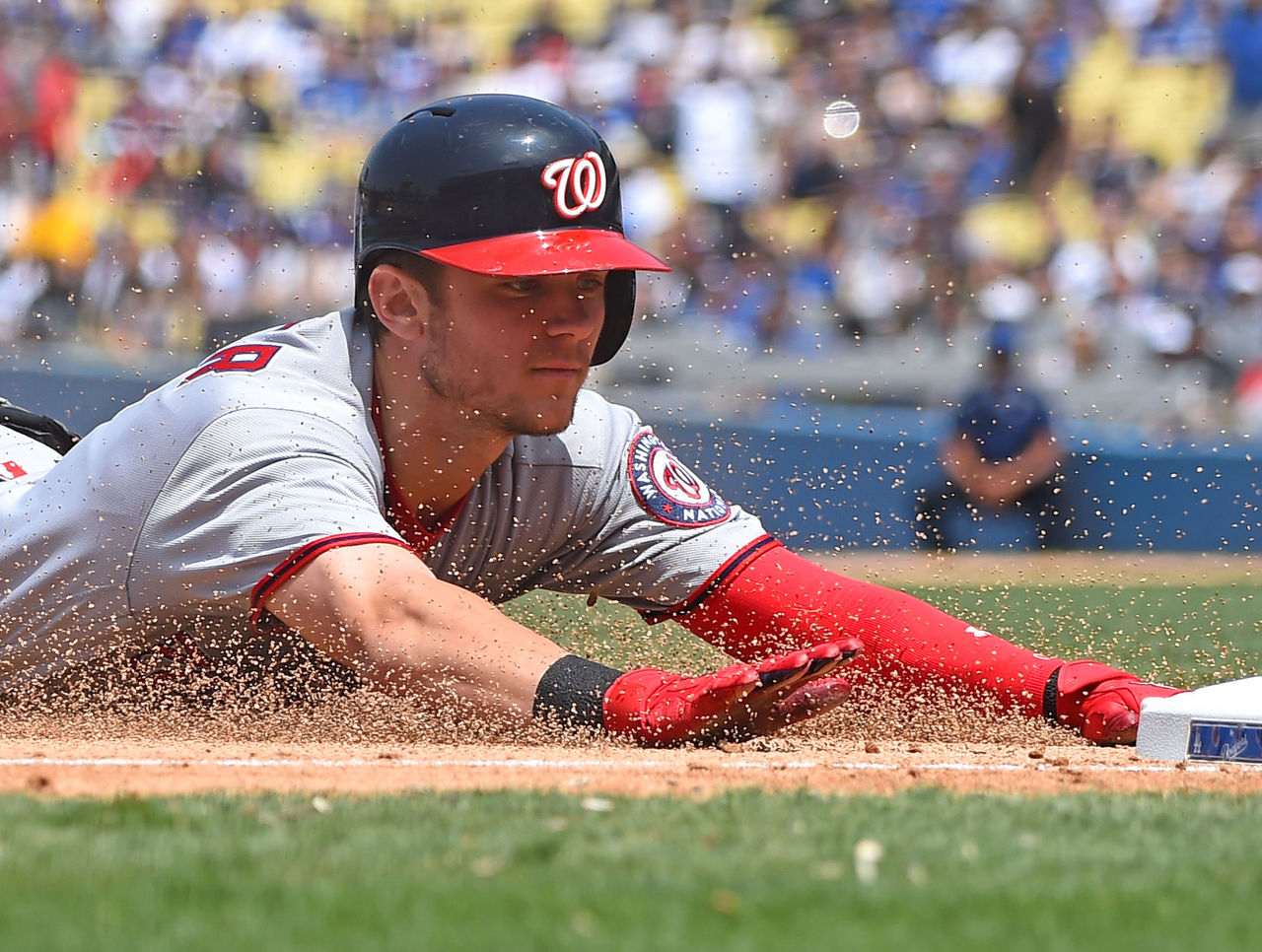 Yes, Dee Gordon swiped 60 bags and Billy Hamilton stole 59, but Turner's season on the basepaths was more impressive. Turner played in only 98 games, while both Gordon (153) and Hamilton (139) eclipsed him. Turner stole four bases in two separate games, something neither Gordon nor Hamilton managed even once. Had Turner not missed two months due to an injury, he easily could have led the majors in stolen bases.
103: Charlie Blackmon's RBIs as a leadoff hitter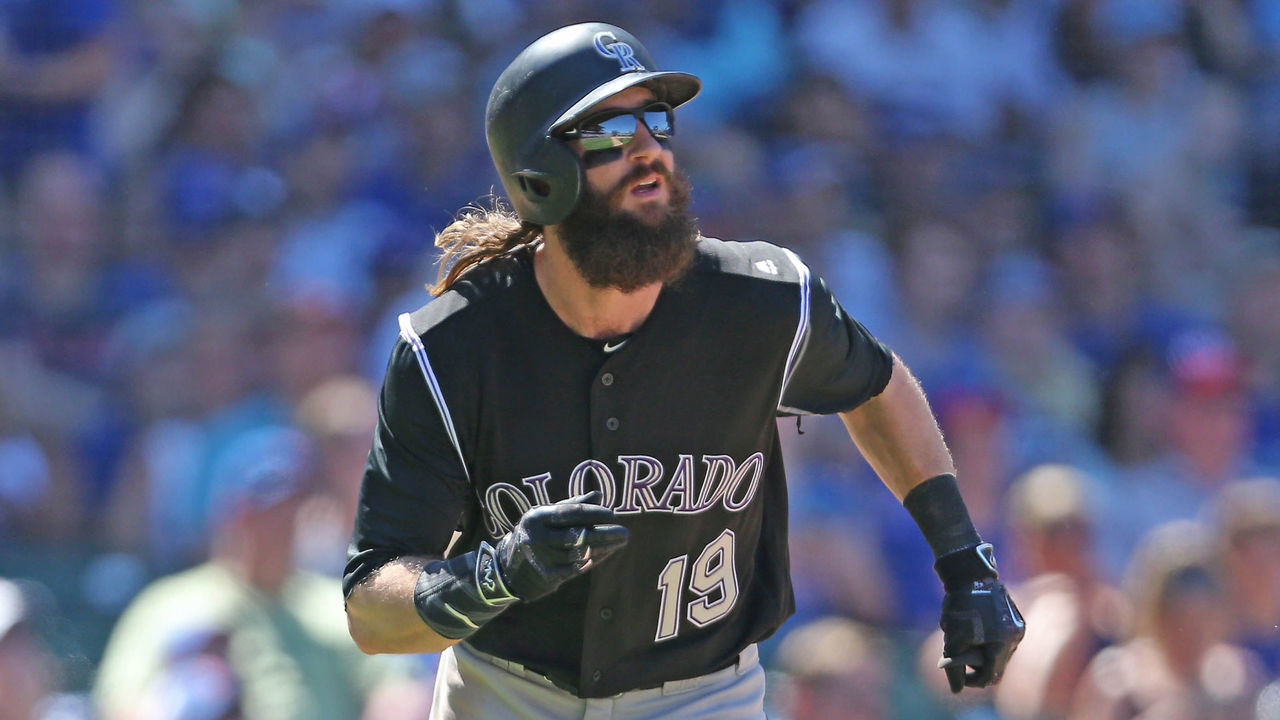 Blackmon is another stealth NL MVP candidate after leading the league in hits (210), runs scored (137), and batting average (.331). But he also set a new MLB record by driving in 103 runs as a leadoff hitter, breaking Darin Erstad's 17-year-old record Friday.
56: Jose Ramirez's doubles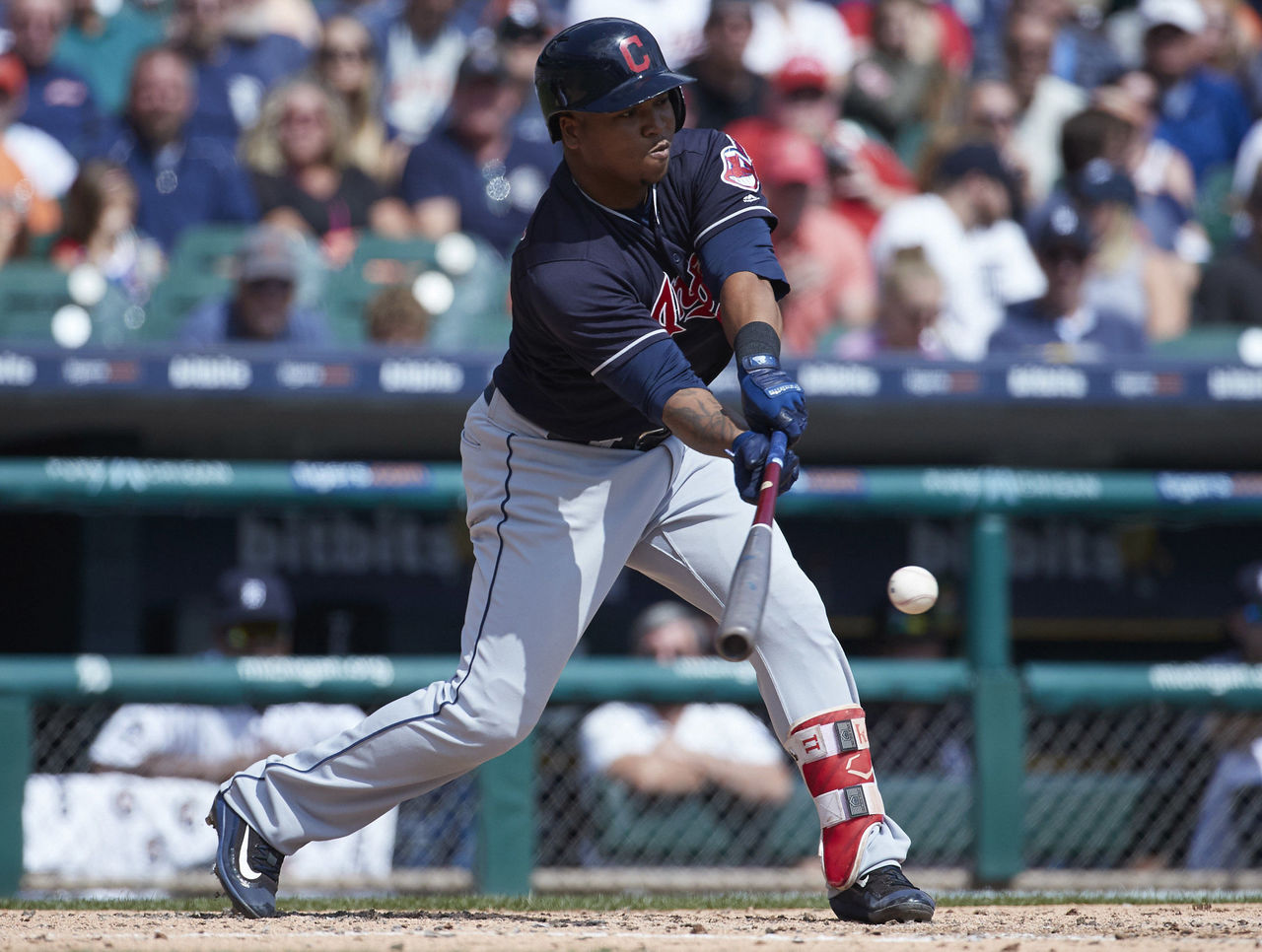 Ramirez hit his 56th double of the season in the Indians' final game becoming only the 19th player ever to do so. He's the first since Brian Roberts did it in 2009, and only the sixth since the turn of the century. The next closest to him this year was the Athletics' Jed Lowrie, who finished one shy of 50 despite also doubling on the last day of the regular season.
.252: Rougned Odor's OBP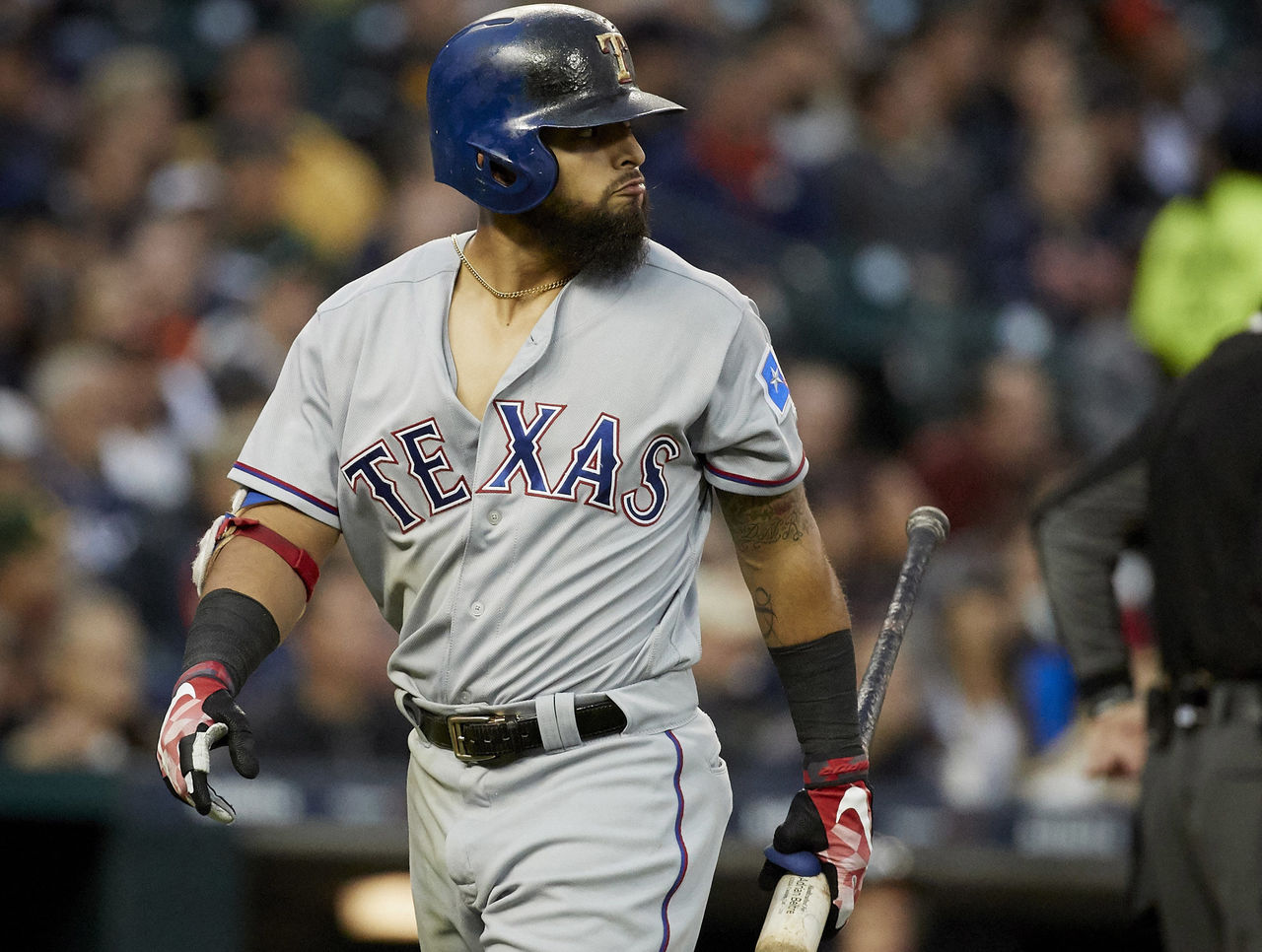 Don't let the 30 home runs fool you, Odor had a dreadful season at the plate. He batted .204/.252/.397 and played in all 162 games. Odor became the 3,404th player to ever tally 650 plate appearances in a season. His OBP is the second-lowest of them all, ahead of only Cookie Rojas in 1968.
0.00: Tyler Olson's ERA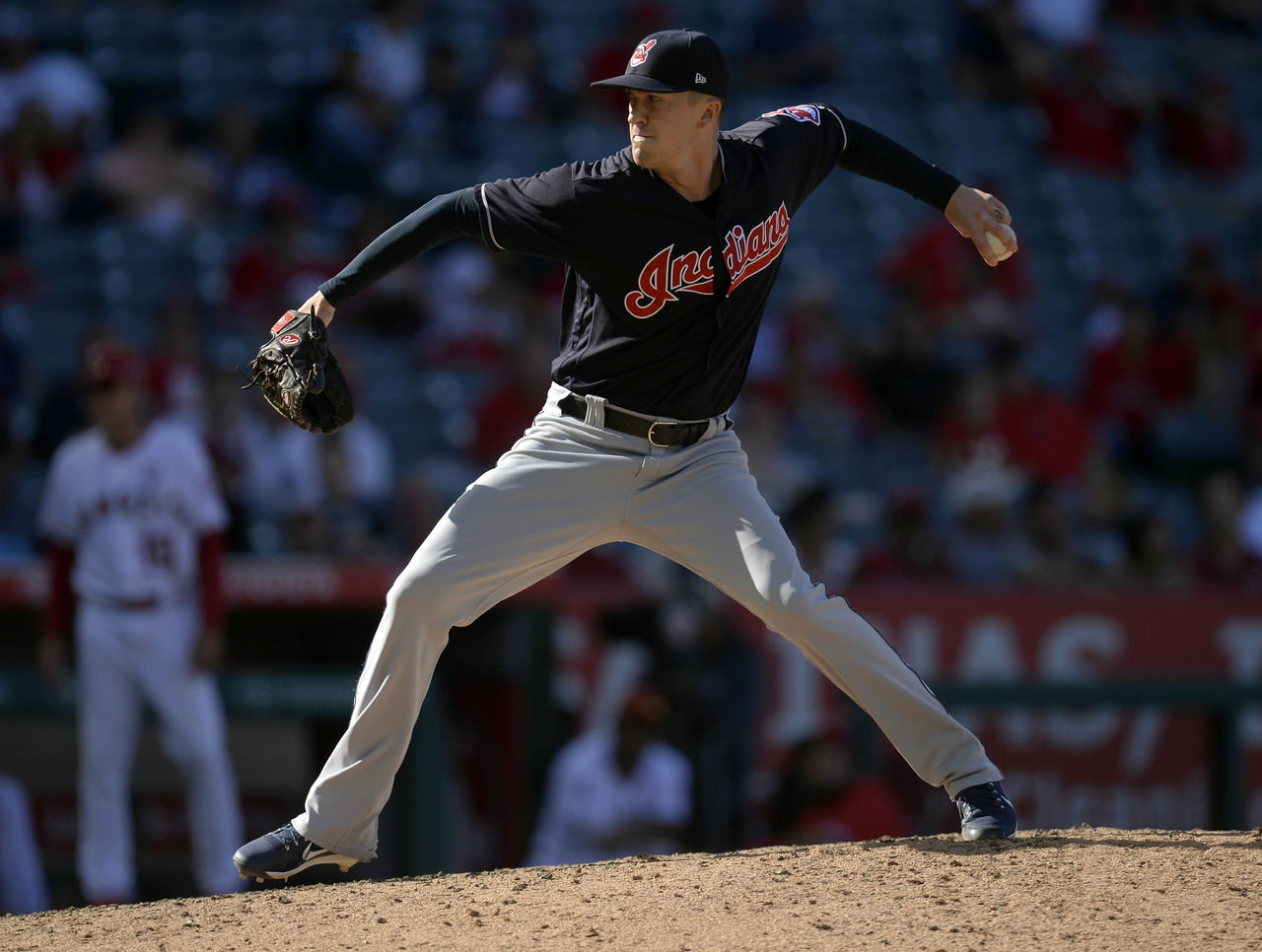 Tyler Olson is not a household name, and his success is based on a very small sample size. He tossed only 20 innings in relief for the Indians, but he never allowed a runner to cross the plate. It's impressive because it's the second most innings pitched in a season by a pitcher who finished with an ERA of zero.
41 of 94: Joey Gallo's home runs vs. hits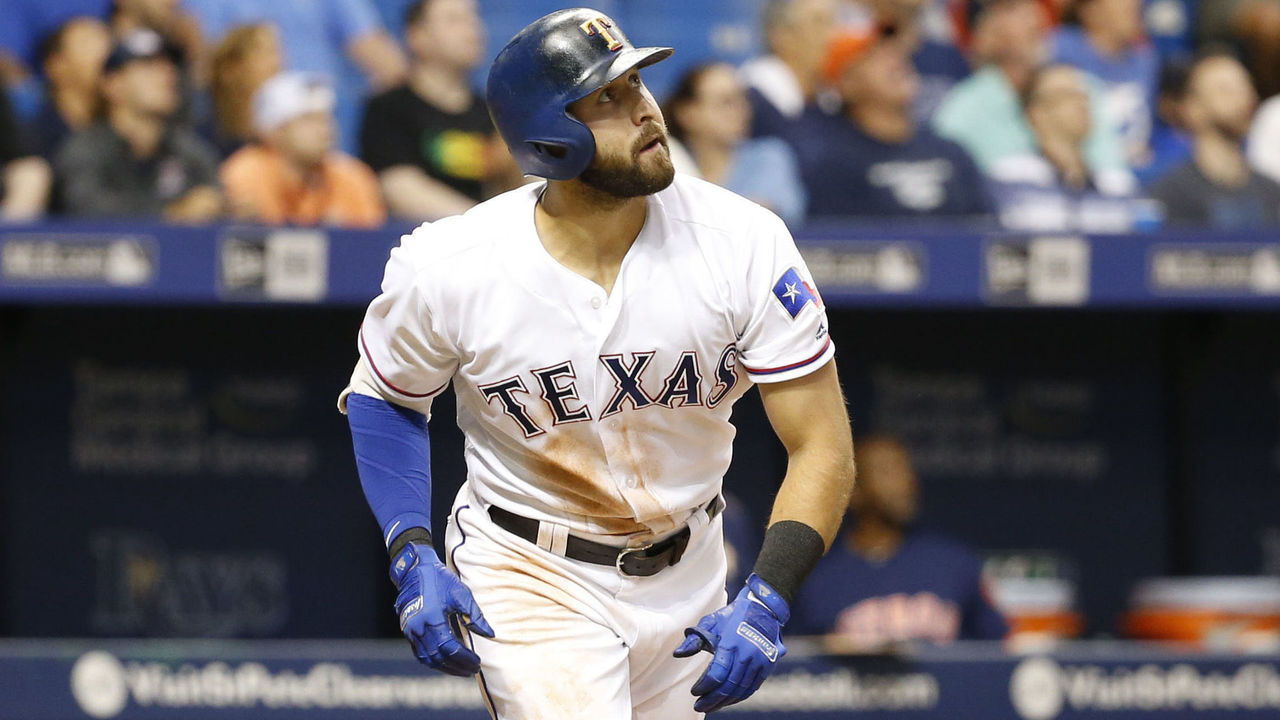 The mighty Gallo went deep 41 times in 532 plate appearances, amounting for nearly half of his 94 total hits. He's the first player to ever hit more than 40 homers while registering fewer than 100 hits in a single season. He also led all qualified batters in hard hit percentage at 46.4 percent. So while he seldom made contact, he hit the ball very hard when he did.
38: Home runs allowed by Rick Porcello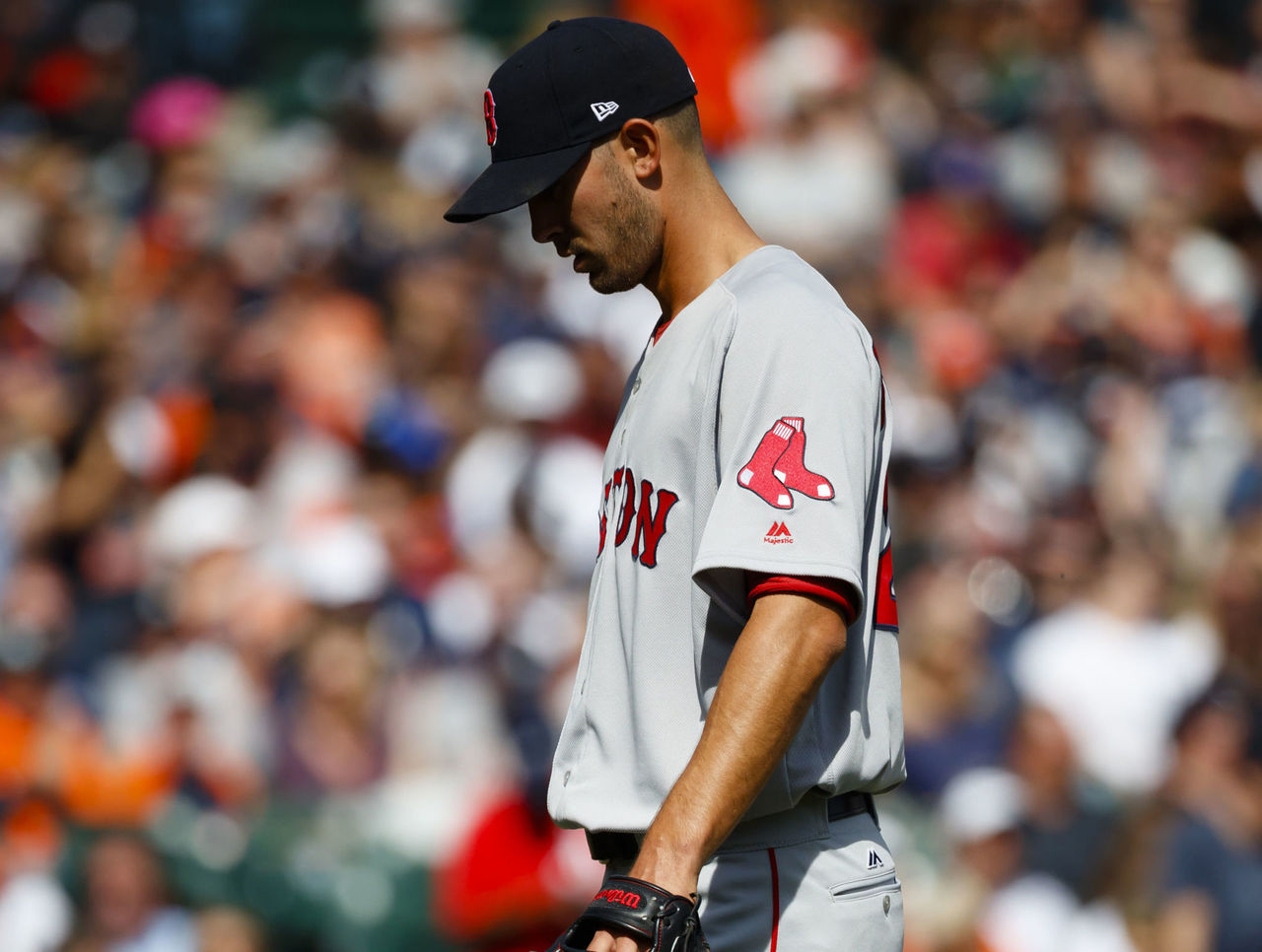 No pitcher in baseball saw more of his pitches leave the ballpark than Porcello. While he didn't do as poorly in this department as James Shields did when he allowed 40 long balls in 2016, Porcello was coming off a Cy Young Award last season. He hadn't been known previously as a home run-prone pitcher, allowing 23 a year ago, while completing 20 more innings pitched.