Entering 2017, only four qualified hitters in MLB history had finished a season with a three true outcome rate (home run, walk, or strikeout) over 55 percent: Jack Clark, Adam Dunn, Mark McGwire, and Jack Cust (twice).
Joey Gallo and Aaron Judge will become the fifth and sixth players to accomplish the feat, making 2017 the first year in which two qualified hitters will have done so. In fact, Gallo will likely set the single-season record.
| Player | Year | TTO% |
| --- | --- | --- |
| Joey Gallo | 2017 | 58.3 |
| Jack Cust | 2007 | 58.2 |
| Jack Cust | 2008 | 57 |
| Aaron Judge | 2017 | 56.9 |
| Mark McGwire | 1998 | 56.8 |
| Adam Dunn | 2012 | 56.7 |
| Jack Clark | 1987 | 55.5 |
(Statistics courtesy: FanGraphs)
Players league-wide have recorded a 33.5 percent three true outcome rate, outpacing last year's record of 32.3. And there's been 9.1 percent fewer balls put in play compared to only two years ago.
Major leaguers already broke the record for most home runs in a single season, and they're just 303 strikeouts from officially setting a new record for whiffs.
The walk rate (8.5 percent), for what it's worth, is the highest it's been since 2010, but is not alarming by historical standards.
At first a novelty stat, the three true outcomes have become an integral part of behind-the-scenes analysis of the game - they're the only components that go into the calculations of FIP, which estimates a pitcher's run prevention independent of the performance of their defense.
Whether the theory of FIP - that a pitcher has no influence over what happens to a ball in play - is correct or not, it has informed the way baseball is played. Pitchers are striking out hitters with impunity and managers are deploying bullpens full of swing-and-miss guys with reckless abandon.
But the modern-day slugger is making an adjustment, tolerating strikeouts in exchange for a historic amount of home runs.
What's more, hitters are trying harder than ever to get balls into the outfield with the proliferation of the infield shift. Consequently, more balls are landing over the fence. The Chicago Cubs even opted to use a four-man outfield against Joey Votto earlier this season.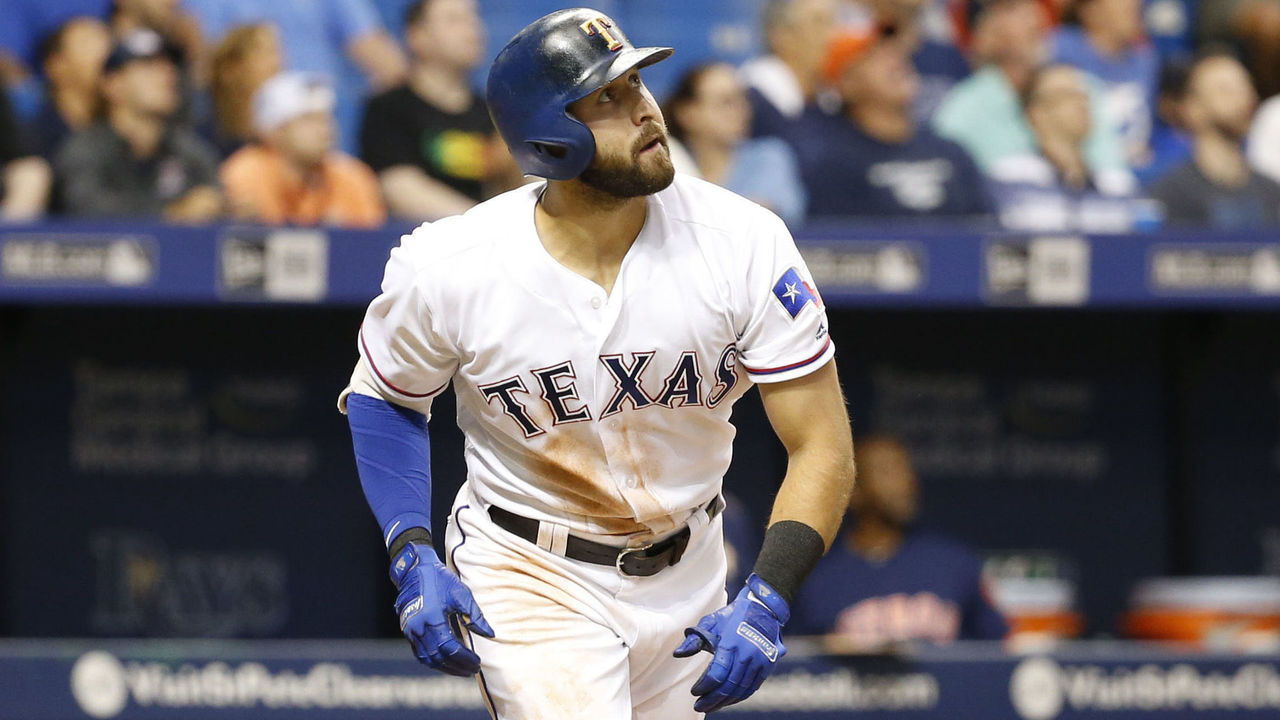 (Picture courtesy: Action Images)
At the top of the three true outcomes food chain, Gallo, 23, and Judge, 25, could both learn more plate discipline and strike out less as they get older, but there's no incentive to do so. Judge set the rookie home run record and Gallo is on the cusp of hitting his 40th long ball.
The baseball purist may take the lack of balls in play as an assault on the sport, as a good defensive effort is among the more exciting events. However, for every sexy Andrelton Simmons highlight, there's many more players being thrown out at first after hitting into the shift.
With growing concern over the ball being juiced, and hitters preferring fly balls to grounders - or high line drives if you ask Daniel Murphy - the spike in three true outcomes is likely to climb further. It's all part of the evolution of baseball.