Why is it so hard for people to understand what Joey Votto is?
There are several reasons to not bother watching this man play baseball, and frankly, they're all excuses at this point. It's time now to step back and simply appreciate the greatness that is the Cincinnati Reds first baseman before it's too late.
Let's break down why his brilliance has been flying so far below the radar.
You need the numbers
Votto's career is one that requires a dive into analytics to understand. That immediately drives some of the old guard away from his work - especially in Cincinnati, where even the Reds' own broadcasters have spent years slagging Votto for his approach and lack of RBIs as a first baseman.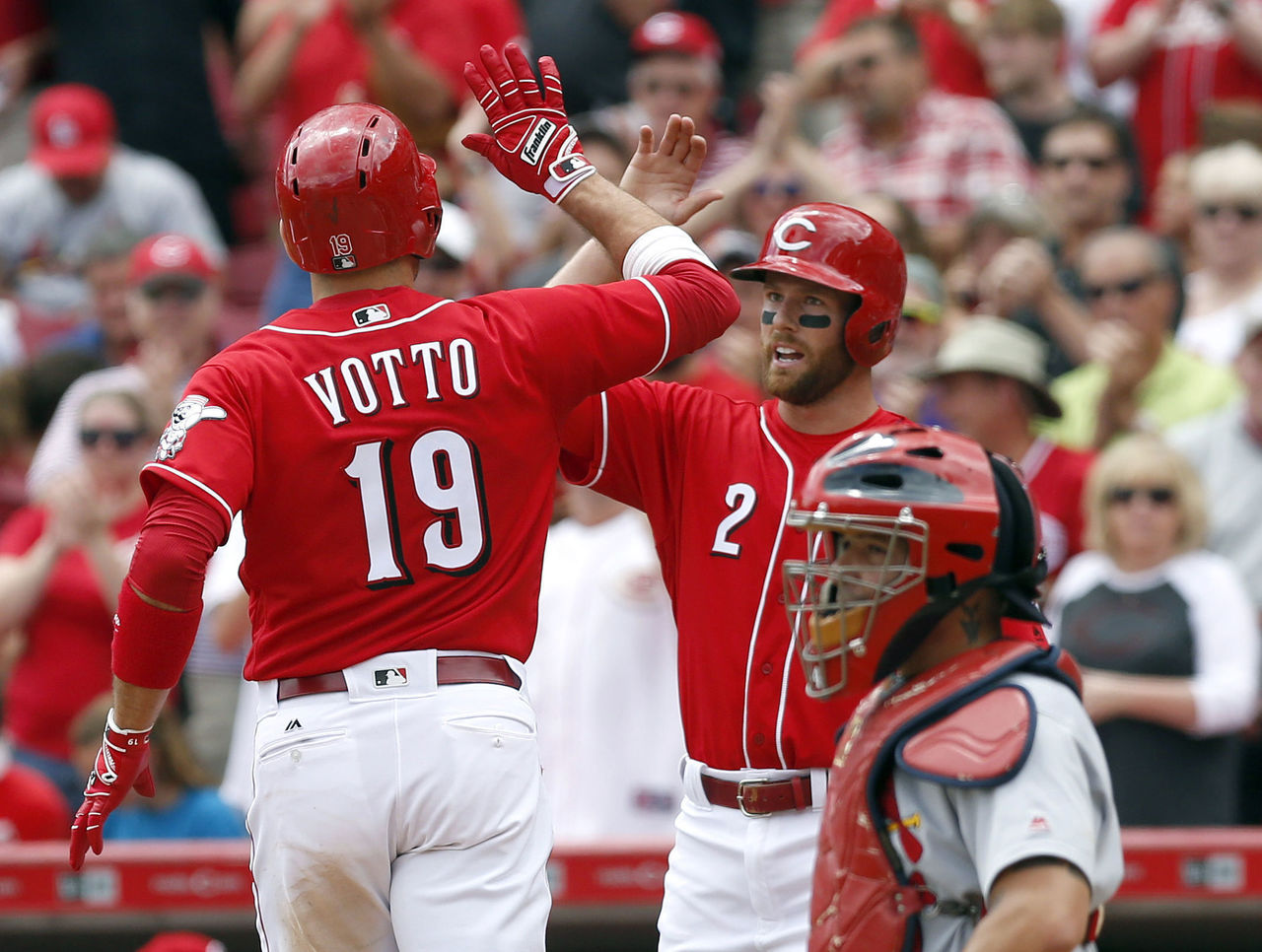 (Photo courtesy: Action Images)
Why are they wrong? Let's start with Wins Above Replacement. Entering play Thursday, Votto has accumulated 51.7 fWAR during his career - good enough to already rank him 15th all time among NL first basemen in the modern era. And that number's only going to rise, too.
Right now, Votto's accumulated 5.0 fWAR already this season, and barring unforeseen circumstances he should finish with at least 5.0 fWAR for the seventh time in eight years (his injury-shortened 2014 is the only interruption). This is turning into Cooperstown material, though as Hall of Fame historian Jay Jaffe pointed out this week, it will be a few years before you notice it clearly in both traditional and advanced metrics.
There are so many more advanced stats that favor Votto, but let's simplify it a little. Instead of driving runners in, Votto gets on base and scores runs - skills that remain overlooked and underappreciated.
Votto is the active leader in on-base percentage at .427, some 15 points ahead of second-place Mike Trout. Incredibly, that OBP is good for 12th all time, and only two of the players ahead of him - 19th-century outfielder Bill Joyce and Barry Bonds - aren't in the Hall. By both OPS and OPS+ he also ranks in the top 16 all time.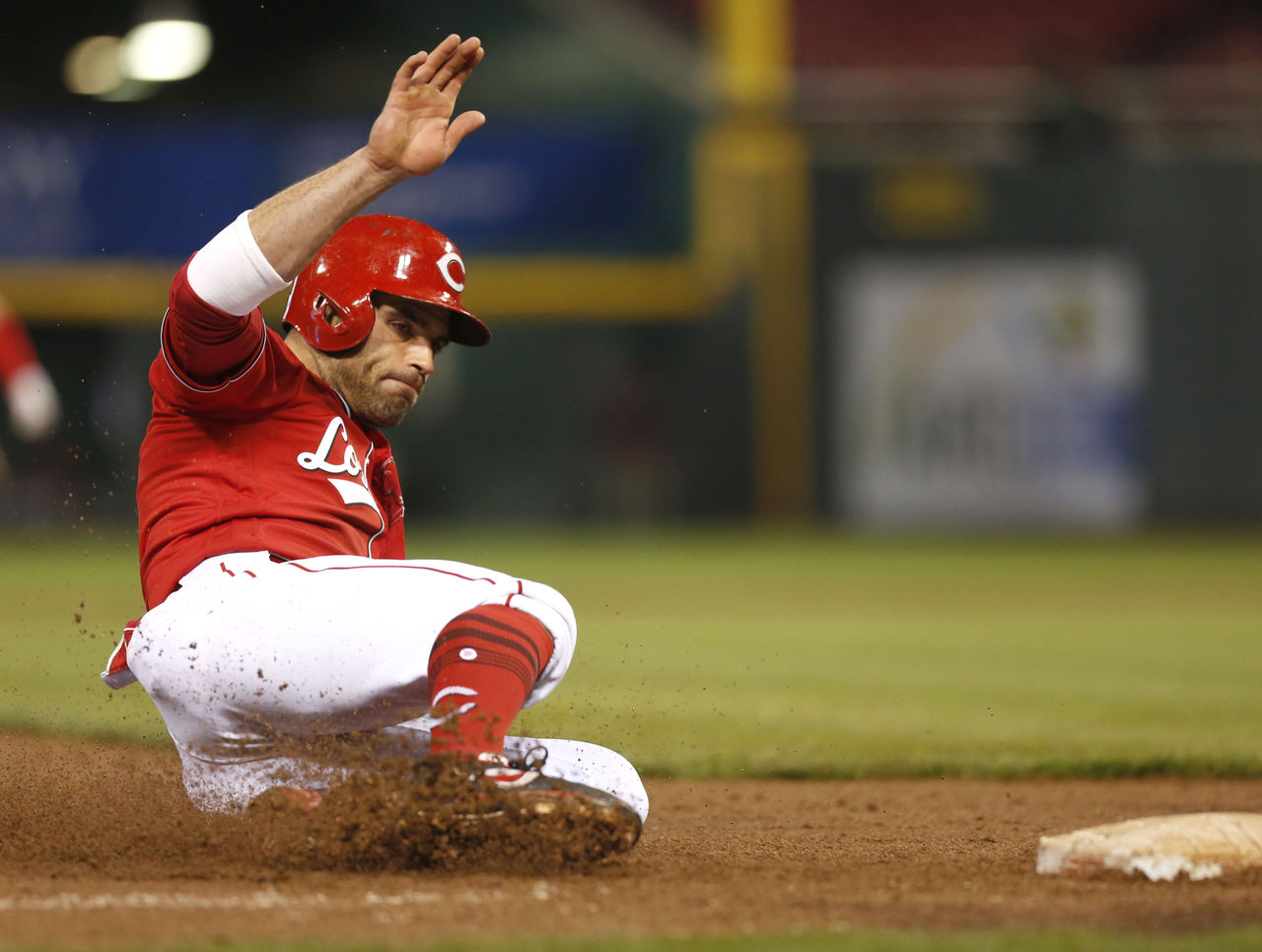 (Photo courtesy: Action Images)
Votto should lead the league in OBP for a sixth time this year. Wade Boggs and Stan Musial also did this six times. Ted Williams did it 12 times; only Williams, Bonds, and Babe Ruth won at least 10 OBP titles in their careers. Votto could very well join that list before he's finished.
In the strikeout era, Votto simply doesn't strike out. This season he's sporting a career-low 11.4 percent punch-out rate, to go along with an 18.5 walk percentage. He's never posted a strikeout percentage above 19.5 percent in a full season.
There's a good chance Votto can finish 2017 as just the 11th player ever to hit at least 40 homers, walk at least 120 times, and strike out on less than 85 occasions. If he pulls this off, it will probably be greeted with muted applause - just like when he hit .408 over the entire second half a year ago and few noticed.
It all adds up to create a career that's quietly trending toward all-time great status. Perhaps this would be common knowledge if not for a couple of outside factors.
A weird dude on a bad team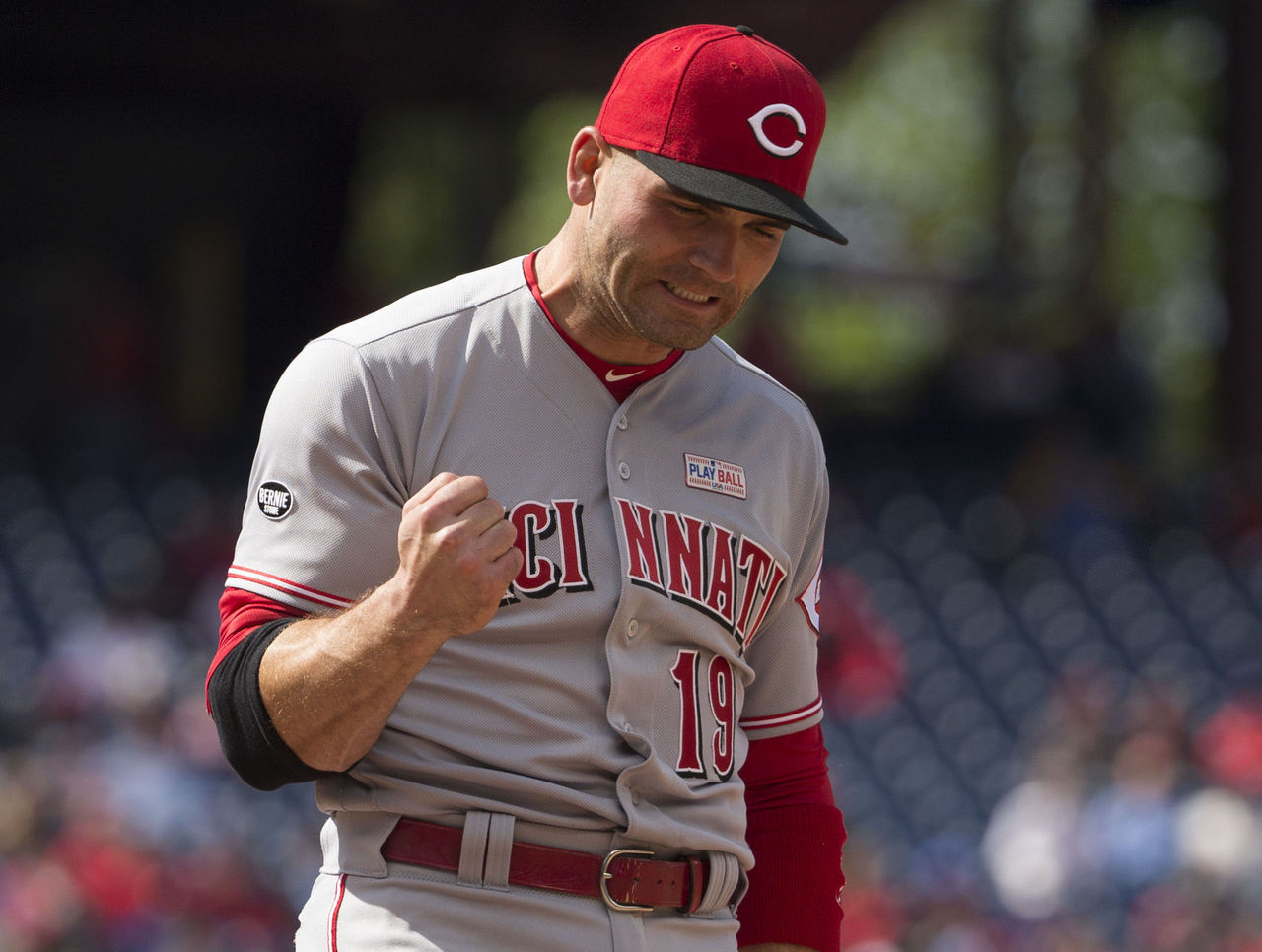 (Photo courtesy: Getty Images)
We notice superstars for their flair and flash. LeBron James clowns opponents on the court. Bryce Harper gets his uniform dirty and flips his bat. Aaron Judge and Giancarlo Stanton are giants who hit baseballs to Mars.
If Votto's on the highlight reels, he's usually being some kind of super-troll. He has to beat a four-man outfield to get a GIF of his swing trending on Twitter; otherwise he's seen stomping out paper airplanes or snubbing kids in favor of a longstanding rivalry. You might even call him a villain of sorts.
Mike Trout's the best player in baseball and he often goes unnoticed as a quiet guy, but he still has a fan-friendly demeanor and a haircut you can set your watch to that boost his star power. Votto's just a very weird and prickly Canadian dude who happens to be one of the best at what he does, and that's a big reason why his game doesn't translate to many onlookers.
If he was weird on the Yankees, of course, it might be different - but he's in Cincinnati on a team that's spinning its wheels. They may be a historic franchise, but the Reds have won just two playoff games during Votto's career and are currently rebuilding. They're never on national TV and losing has killed their attendance.
And so Votto, quirks and all, remains far out of the spotlight. Maybe that's how he wants it - he almost surely would have waived his no-trade clause by now if it wasn't - but that's not how it should be.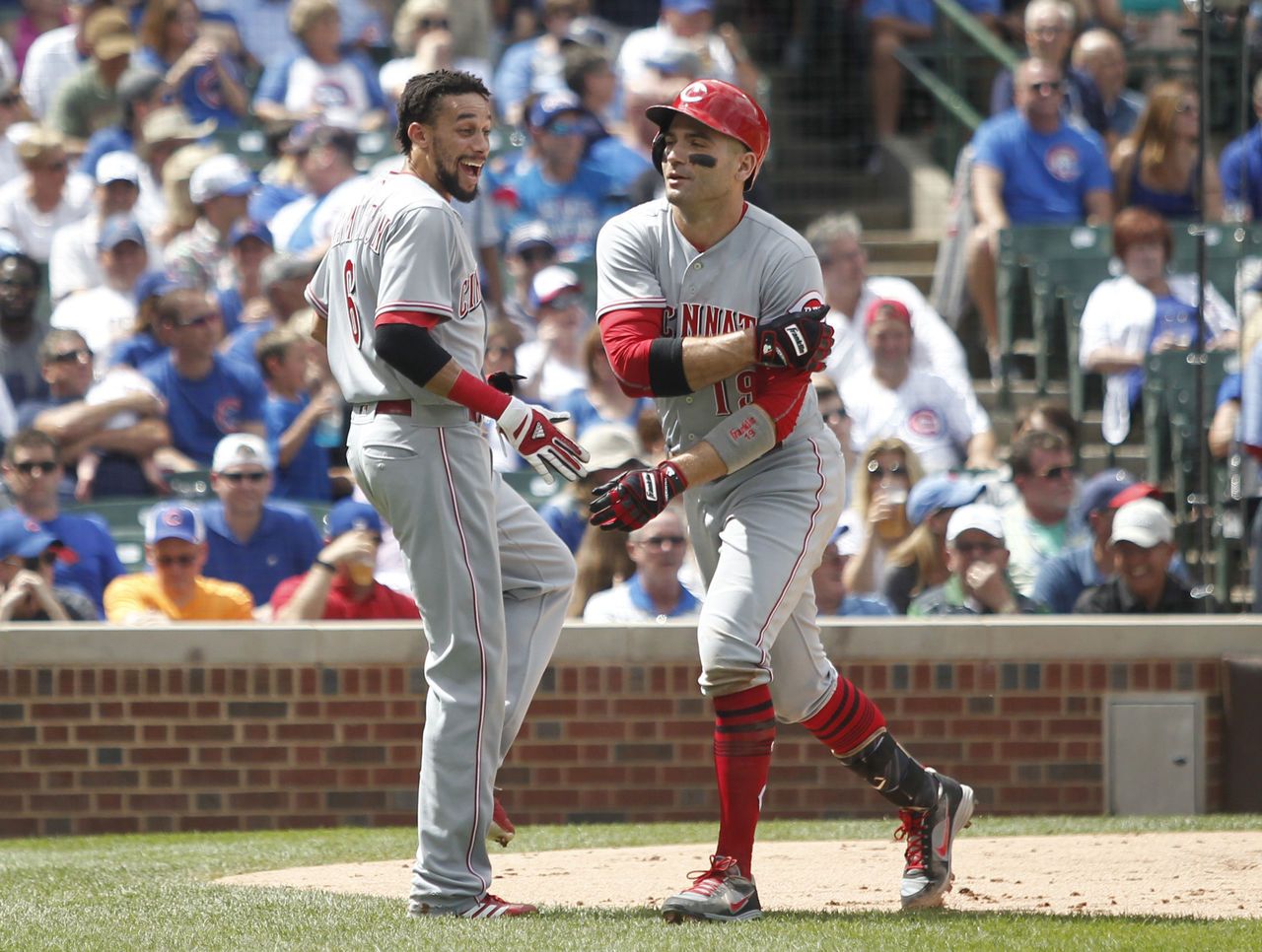 (Photo courtesy: Action Images)
Maybe he'll be producing at the center of a resurgent Reds corps by the time he's nearing the end. Or maybe he'll be like Williams at the end of his Red Sox career, the lone bright star on an otherwise mediocre team stuck behind a dynasty. However it turns out, the time is now to flip over to Cincinnati Reds games, at least when Votto's at bat.
If you don't, this Hall of Fame career will be over before you know it. And that would be a shame.