Moussa Sissoko burst through the middle and straight into a wall. Liverpool's subsequent loose clearance was absorbed by Harry Winks, who sought a quick exchange with Kieran Trippier as he sprinted into an unmanned zone down the right.
But then everything slowed down as Tottenham Hotspur reverted to type. The ball rolled across the backline before Winks belatedly got it back and overhit a pass behind Trippier and out of play. A promising 33rd-minute attack faded away.
It's not that Spurs were overly predictable in Saturday's Champions League final defeat, but there was a dearth of dash and devilry. There was no roguish forward play from Harry Kane to upset Liverpool's center-backs. Dele Alli didn't indulge in a midfield battle, nor did he trouble himself with too much attacking. Viewers were denied the rousing sight of Heung-Min Son scurrying behind the Reds' defense.
Liverpool weren't troubled throughout the 2-0 win.
A Sissoko rush was the only relief from Tottenham's aimless long balls in futile attempts to break Liverpool's press. The Frenchman burst through a gap between Roberto Firmino and Sadio Mane after 36 minutes, but he was let down. Danny Rose seemed to be playing in river waders when he received Sissoko's pass, taking his time before lifting a hopeful ball to the edge of the Reds' defensive third.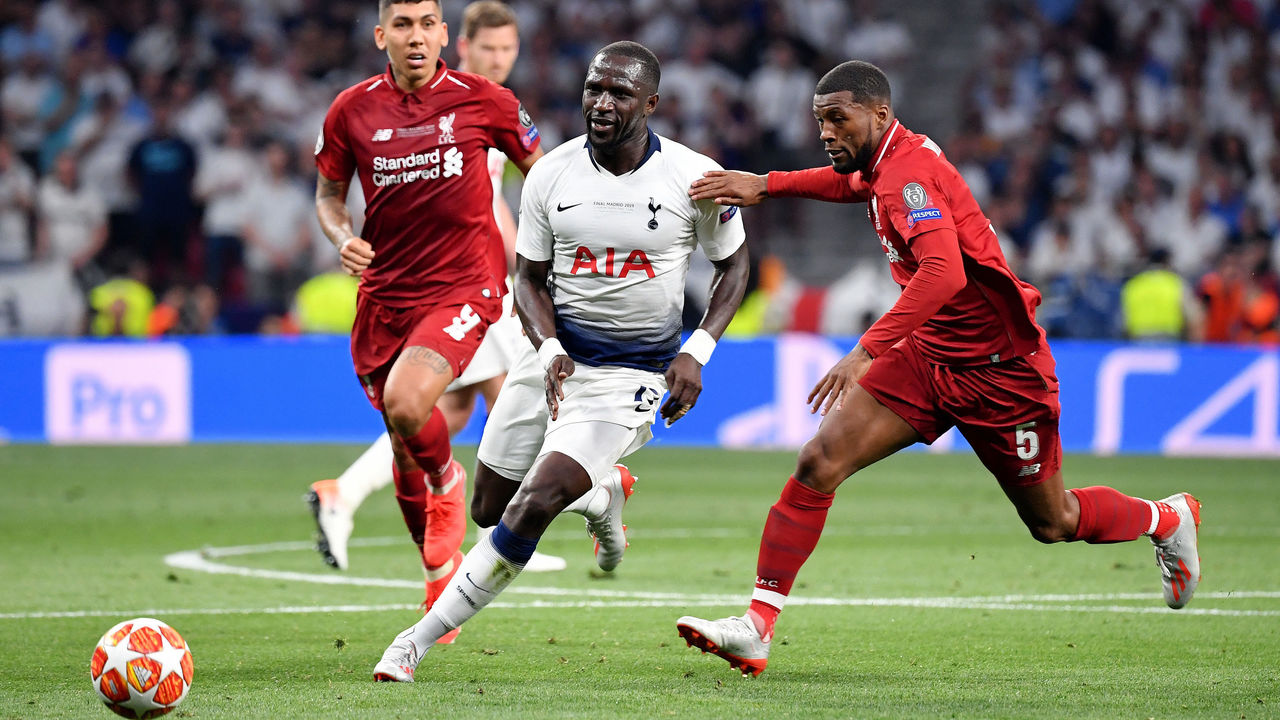 And that was about it in the opening half from Spurs. Rose was their only player to complete a dribble. Their single key pass was from around 25 yards and Alli nudged it backward, inviting Christian Eriksen to optimistically strike through a thicket of Red shirts.
Liverpool defended well - when Andy Robertson tucked inside, Mane did a good job at dropping to the left-hand side of the backline - but Tottenham needed a better response than dispatching diagonals to Rose or Trippier.
Mauricio Pochettino's surprising touchline tweaks were a cornerstone of Spurs' Champions League run, and he changed things on Saturday. Eriksen slid back into space and tried to curate from deep. Winks, who used the ball sensibly but not inventively, was withdrawn after 65 minutes for the hero of the semifinal, Lucas Moura.
Lucas had Spurs' best chance - calming a squirming ball from around 14 yards, but unable to get enough power in his snap that followed - but even his deployment was a little cautious. None of his touches were on the flanks, as he tried to excavate Liverpool's middle. Lucas is at his best when he roams from a central position, but his involvement was too narrow: If there was a softness anywhere in the Reds' rearguard, it had to behind Robertson and Trent Alexander-Arnold.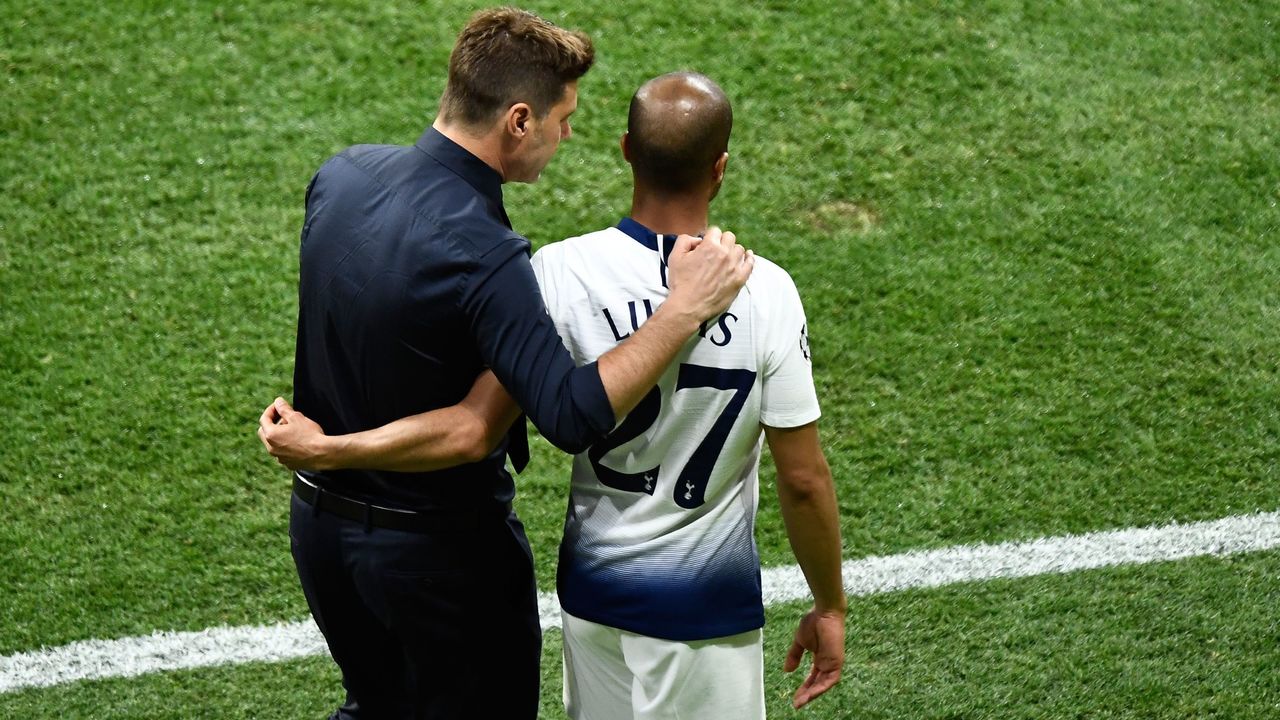 Tottenham's adversaries deserve some credit. No player has dribbled past Virgil van Dijk in his past 64 competitive club outings, and his colleague at the back, Joel Matip, hit 14 clearances in Madrid. But Georginio Wijnaldum was strangely anonymous and Fabinho only connected with 63.6 percent of his passes. Liverpool weren't at their best either.
Maybe Tottenham celebrated too hard after the semifinal. They haven't spent since Lucas was brought aboard in January 2018, and this season was played to the monotonous beats of hammers and bleeps of construction vehicles as their stadium move was delayed again and again. Kane, Son, Alli, Winks, Eric Dier, Jan Vertonghen, and Victor Wanyama all had significant absences from the team, and Mousa Dembele was sold. Spurs had already far exceeded expectations by reaching the Champions League final.
So, it's difficult to dub Spurs' defeat a missed opportunity when considering these hurdles, but there are obvious areas to improve to reach the next level.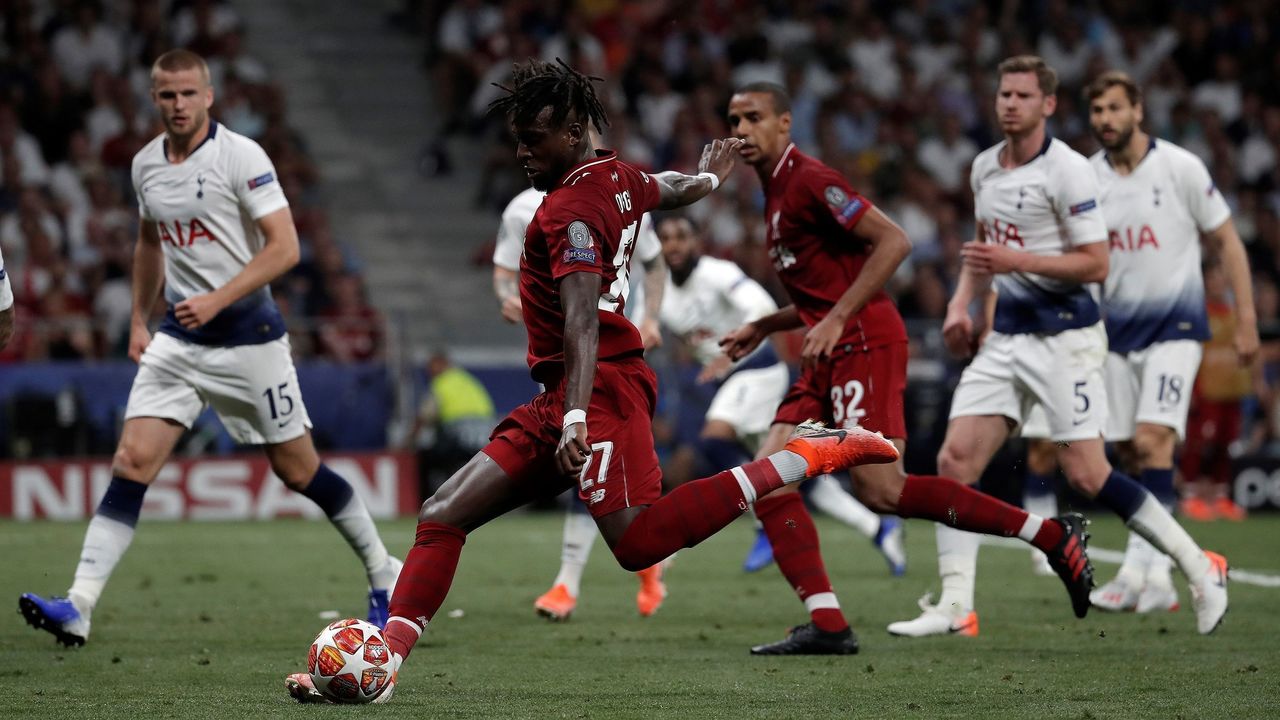 Dembele's sale marked the loss of a unique player capable of breaking lines by hovering and slaloming through bodies. Real Betis midfielder Giovani Lo Celso is reportedly subject of a £53-million offer from Spurs and can fill this void.
Jack Grealish and Wilfried Zaha were rumored arrivals last summer, and both would improve Tottenham with their dribbling prowess and knack for drawing fouls. Spurs lacked both of those traits on Saturday.
"It's about trying, believing, and building the journey so it happens again as soon as possible," Pochettino told BT Sport after the game, as reported by BBC Sport.
Building. Tottenham are ahead of schedule by reaching the final, but chairman Daniel Levy must afford Pochettino the resources to finish his work.
Their north London rivals, Arsenal, are in turmoil, Chelsea are in disarray as Maurizio Sarri apparently tries to force his way to Juventus, and Manchester United are, well, post-Alex Ferguson Manchester United.
This is the time for Tottenham to pull away from those unsettled clubs and make a bid to challenge Manchester City and Liverpool in the English game. The ingenuity and aggression that Spurs lacked in the final can be obtained in the summer transfer window.