How can Herdman propel Canada to next level ahead of 2026 World Cup?
Adam Pretty - FIFA / FIFA / Getty
John Herdman and Canada have laid the groundwork. Once an afterthought on the global stage, the men's national team has been transformed - rather quickly under the influential Englishman's tutelage - into a burgeoning program, generating excitement within the country and intrigue outside it. Simply getting to this point was a significant accomplishment after roughly two decades of obscurity and widespread apathy.
What comes next, though, may actually be more difficult.
It's one thing to overachieve when expectations are low, or nonexistent. It's an entirely different prospect to make another leap when the bar is raised and expectations become genuine.
"We respect that it was a four-year process (before Qatar) to lay a foundation that hopefully we can all stand on now to reach another level in world football, another level of respect, and another level of achievement," Herdman said earlier this month of his team's journey, per Matthew Scianitti of TSN.
On the one-year anniversary of Canada's historic qualification for the 2022 World Cup, we examine the steps necessary for Herdman's side to continue its ascent prior to co-hosting the 2026 tournament, when simply taking part in the event will no longer be viewed as a rousing success.
Learn from Qatar mistakes
Canada's return to the World Cup stage - after a 36-year wait for the men's program - was many things: uplifting; exciting; and, ultimately, enlightening. The learning curve was steep in Qatar.
Getting to the big dance is only the first step. To their credit, the players and staff all recognized and admitted as much, both in the buildup to the competition and especially after their group-stage exit; they weren't content with simply being there, and certainly not with finishing 31st out of 32 qualified nations. That internal recognition is half the battle. Growing from mistakes made in December is crucial to ensuring they aren't repeated.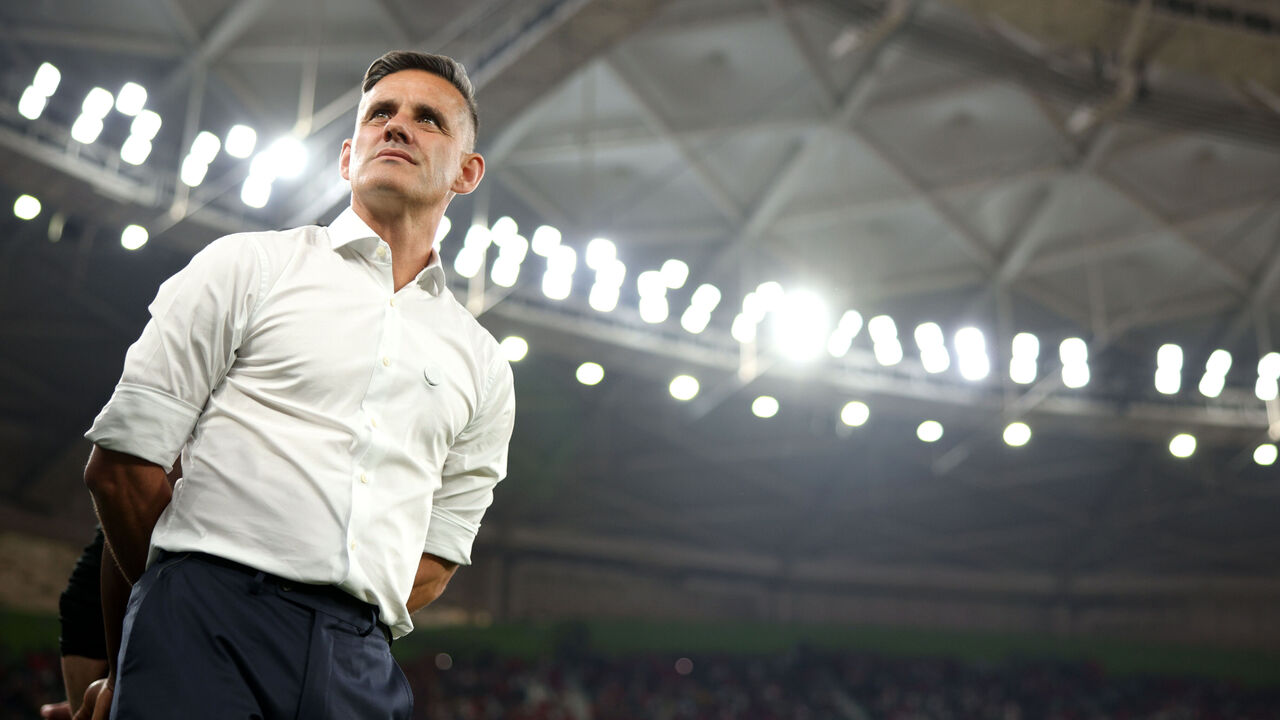 That goes for Herdman as much as the players. In light of the infamous "Eff Croatia" remark - and the humbling 4-1 defeat that followed - the manager learned that every move you make at the World Cup is under the microscope. His openness and honesty can, in fact, be turned against him and his team. Herdman's passion and authenticity are admirable traits - they're part of what makes him such a beloved figure with his players - but prudence in certain situations can be beneficial. More tangibly, on the pitch, the 47-year-old's tactical choices in Qatar came under intense scrutiny, which will have surely invoked a review of his game-planning process.
The players were also given a harsh lesson of the fine margins that exist at the top level of international soccer. Switch off for one second, like they did in their opener against Belgium, and that's all it takes for elite opposition to take advantage, even in a match you otherwise controlled. You can get away with brief lulls and lapses against the likes of Curacao, Canada's overmatched opponent in Saturday's 2-0 Nations League victory, but quality opponents punish the tiniest mistakes.
"Over the last three months (since Qatar), I've had a chance to connect with a lot of the players. I had multiple connects about the past, what we learned over the last four years, understanding what we need to change over the next (three) years to get this country to the next level," Herdman, who recently reiterated his commitment to the program, said before the current international break.
Those conversations will hopefully bear fruit.
Compete against better opposition
By virtue of competing in CONCACAF, Canada is somewhat handcuffed when it comes to pre-tournament preparation; the gulf in top-end talent between elite European and South American contenders, and most of Canada's continental opposition, is significant. There's no escaping that. But by virtue of being a 2026 co-host and earning an automatic tournament berth, what would otherwise be qualifying games against nations like El Salvador and Honduras will become opportunities to schedule marquee friendlies versus some of the best teams and players in the world.
"Hopefully we can get tier-one (top nations) games in the future, because the players and staff are clear: Canada can't go into its next tournament with only one tier-one match in a decade," Herdman explained.
Winning its Nations League group and qualifying for the four-team Nations League finals, which can be achieved Tuesday with a draw against Honduras, is critical. Doing so would create an extra opportunity to play against CONCACAF's best sides in a championship setting in June in Las Vegas. Even though it's not a marquee trophy - far from it - winning the 2022-23 Nations League title would signal Canada's first piece of silverware since its famous Gold Cup triumph in 2000.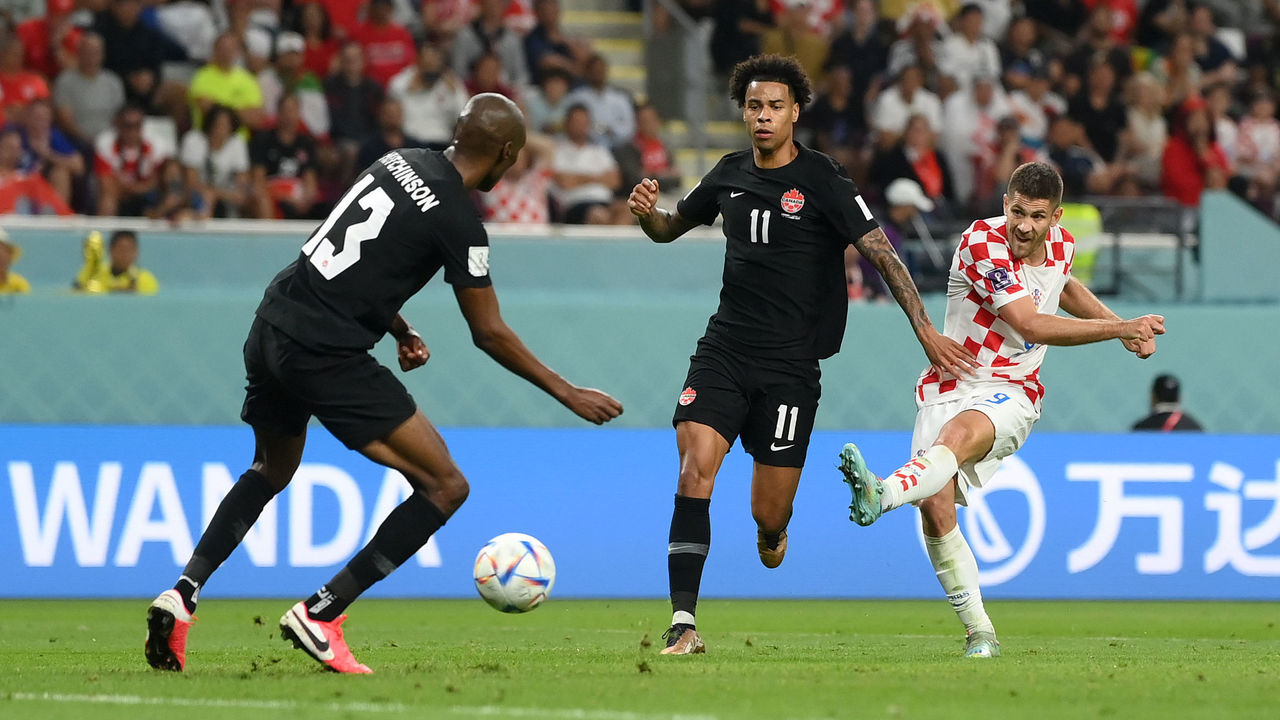 The change in mindset that comes with winning consistently, and no longer relying on a "David vs. Goliath" narrative that can be so powerful early in the development process, can't be ignored. Being comfortable with that newfound status - and the target that comes with it - is vital.
"We are the hunted now (in CONCACAF), not the hunters in many ways. I think there is a lot of added motivation for this (Canadian team)," Herdman said. "But right at the heart of it, they want to experience winning a trophy for Canada. They want to experience winning and pushing up the rankings at the world level."
The ripple effects of Nations League success would be significant, too.
If Canada maintains its place within the top four of the regional rankings - it currently sits fourth - the Canucks will earn an automatic berth in the quarterfinals of the 2023-24 Nations League, which, among other things, serves as the qualification path for the 2024 Copa America; the quadrennial South American championship will feature six CONCACAF teams next year as part of a strategic partnership between the two confederations. That would simultaneously free up future opportunities for Canada to schedule friendlies with notable opponents in the upcoming September and October international windows. Failure to do so, though, will force Canada to go through additional - and attritional - Nations League group games later this year during those windows in order to reach the aforementioned quarterfinals. In every conceivable way, fast-tracking that process is ideal.
Balance internal growth with recruitment
The core pieces of a potentially devastating team remain in place for Canada. Alphonso Davies, the undisputed superstar and one of world football's most electrifying talents, is still only 22. Prolific forward Jonathan David, tied with Kylian Mbappe as the top scorer in Ligue 1 this season, is 23. Tajon Buchanan and Alistair Johnston are both 24. Midfielder Ismael Kone, in the midst of a meteoric rise, is 20. There are other intriguing attacking prospects in the pipeline, too. Talent development isn't linear, and it's possible some of these players hit bumps in the road en route to 2026, but if they continue progressing, the team's ceiling is boundless, especially up front.
Herdman put his faith in promising young players during his time with the Canadian women's program, and while that team's greatest success - Olympic gold in 2021 - came after he departed, the core group he helped promote and foster were integral members of the squad that stood on the top step of the podium in Tokyo. Can the men's side, which bears some similarity in terms of age profile, follow a similar trajectory and use the experience in Qatar as a springboard to future success?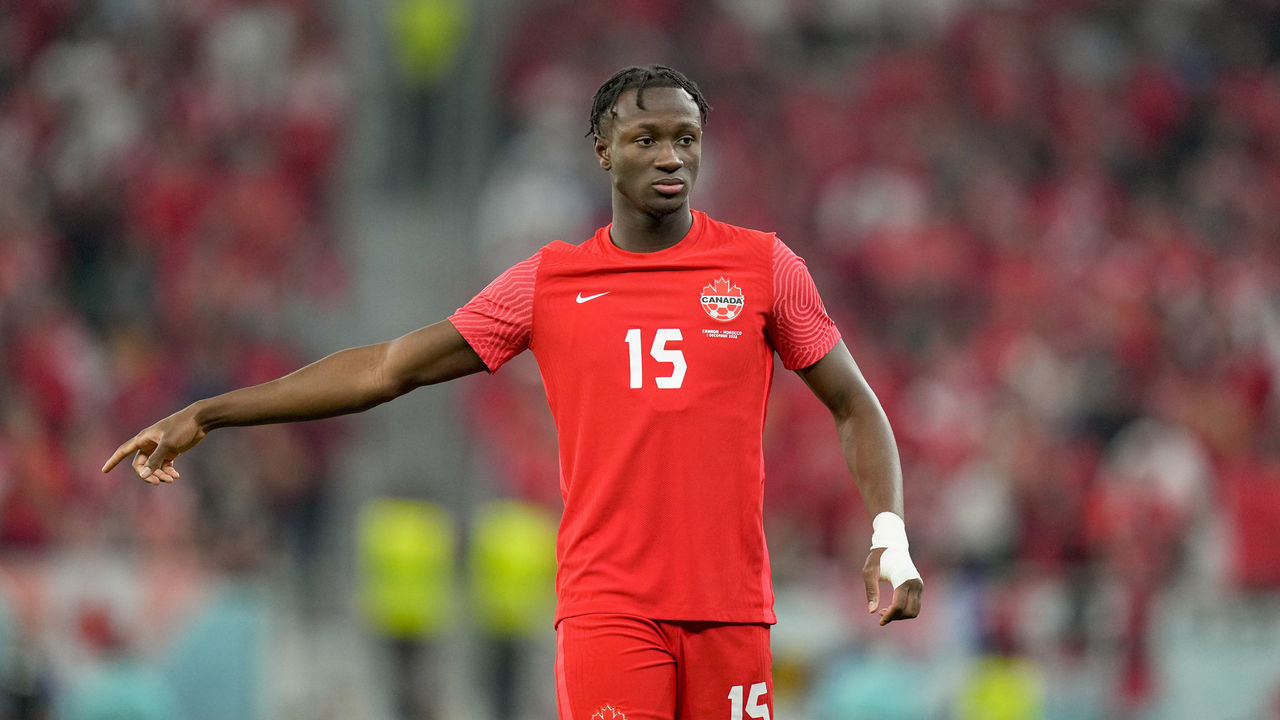 Herdman's celebrated recruiting skills will also play a key role here, particularly as it relates to the team's crop of defenders, objectively the current squad's weakest positional group. Perhaps someone from the U20 squad will establish himself with the senior team in the coming years; there's reason to be excited about Jamie Knight-Lebel, an 18-year-old center-back in Bristol City's academy, and Justin Smith, a defensive midfielder on loan in Ligue 2 from Nice, who began his career in central defense. But Herdman and his scouting staff are surely already hunting players who can have a transformative impact on the backline, similar to what Stephen Eustaquio did for the midfield when he was drafted in.
"He makes you want to run through a wall because he ignites the passion inside yourself. He ignites the belief inside all of us," Mark-Anthony Kaye told theScore prior to the World Cup.
Herdman's passion and undeniable charm, combined with a team clearly on the upswing, make Canada a tantalizing option for eligible dual-nationals.