Neymar's embellishment of fouls has become a hot topic at the World Cup, with one media outlet even calculating that the Brazilian star has wasted 14 minutes rolling around on the pitch.
Neymar had some fun with those criticisms at Brazil training Wednesday, falling to the ground at one point and holding his face in mock pain.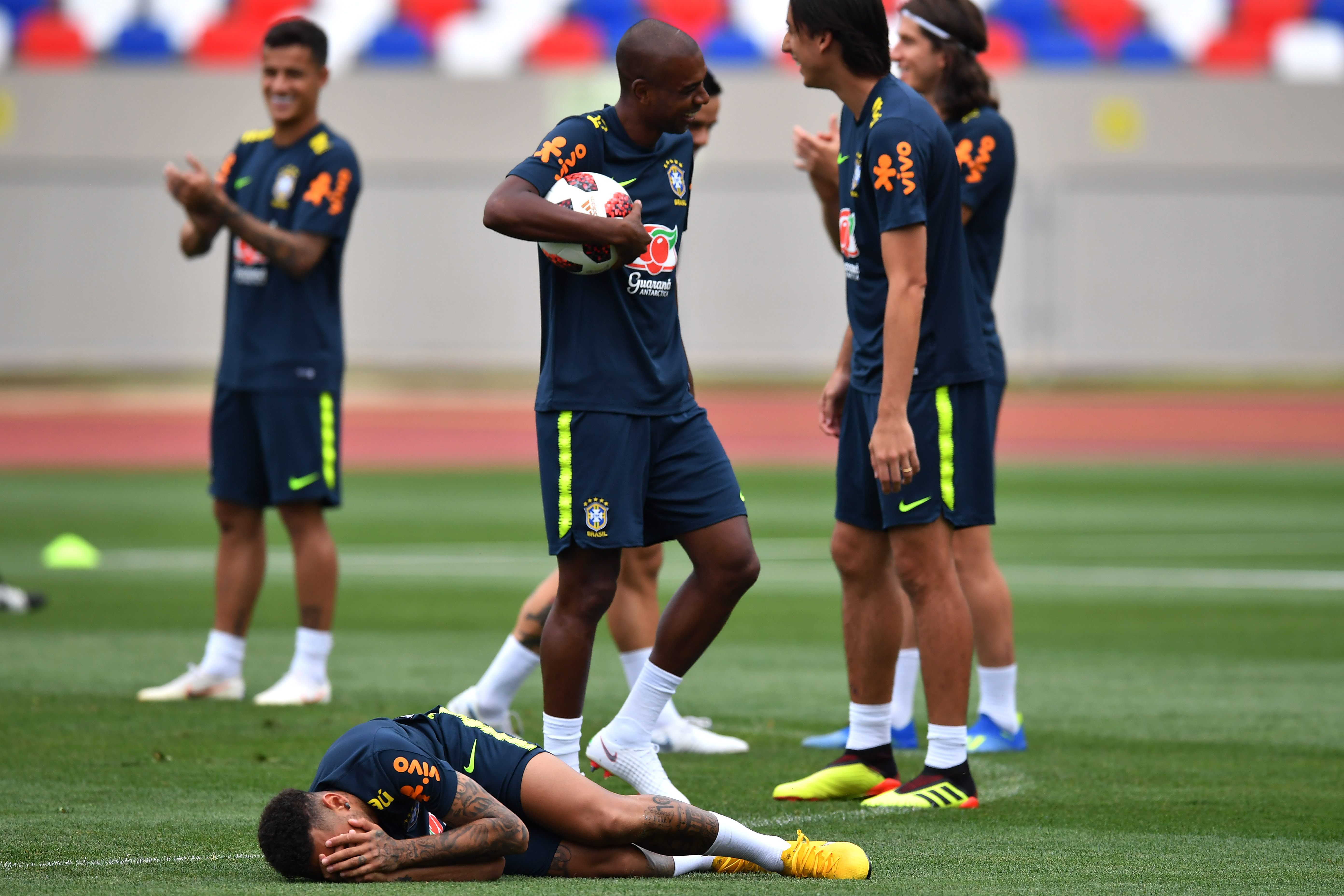 The antics elicited laughs from Neymar's Brazilian teammates.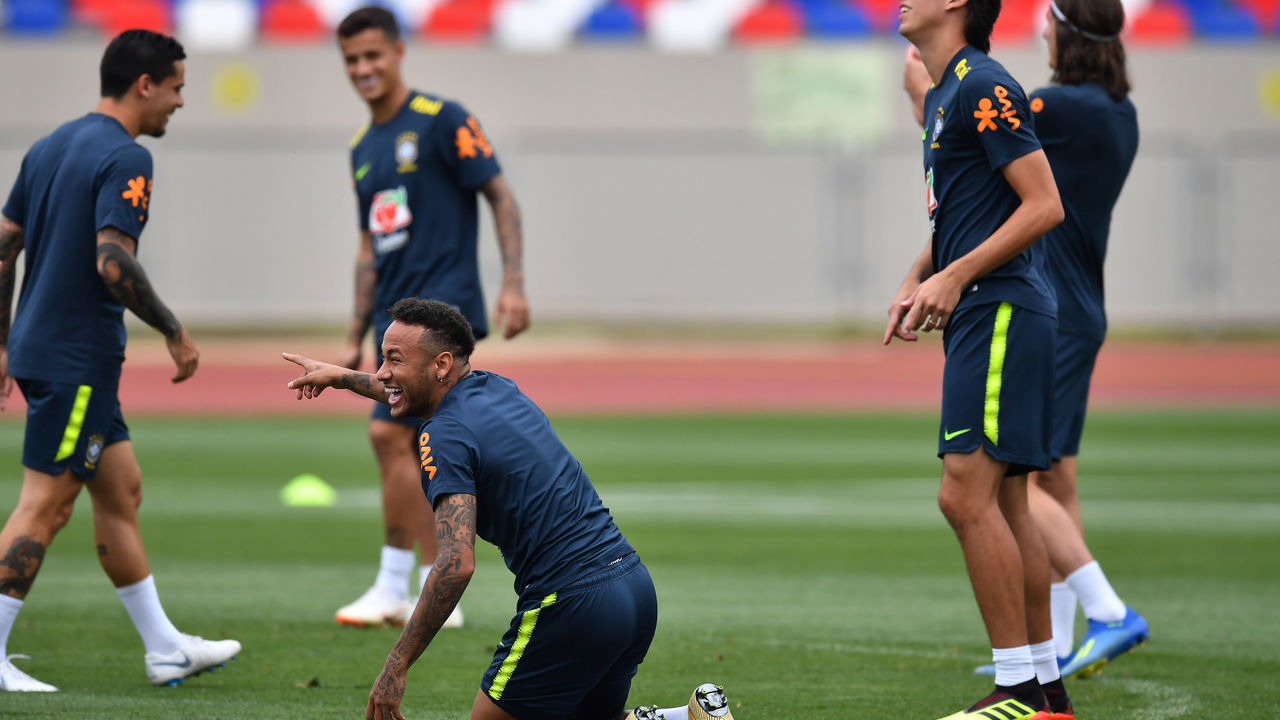 Though Neymar clearly has a sense of humour about his reputation as a flopper, this might only serve to fuel his critics, who can now point to proof that Neymar practices taking dives.
(Photos courtesy: Getty Images)