8 things we learned from the Champions League group stage
Europa Press Sports / Europa Press / Getty
With the Champions League group stage concluding Wednesday, let's look back at the biggest lessons we learned from the opening phase of Europe's marquee club competition.
Solskjaer must take blame for United's exit
Tuesday's defeat at RB Leipzig wasn't what dumped Manchester United from the Champions League. Nor was it the 3-1 home loss to Paris Saint-Germain. Rather, it was Ole Gunnar Solskjaer's tactical blueprint - or lack thereof - for Matchday 4 at Istanbul Basaksehir.
Solskjaer's desperation to kill off Group H's supposed minnows encouraged him to position all of his players ahead of the halfway line during a short-corner routine when the score was 0-0, and United were caught out. Basaksehir thwarted the move, and a punt upfield found Demba Ba all alone near the center circle.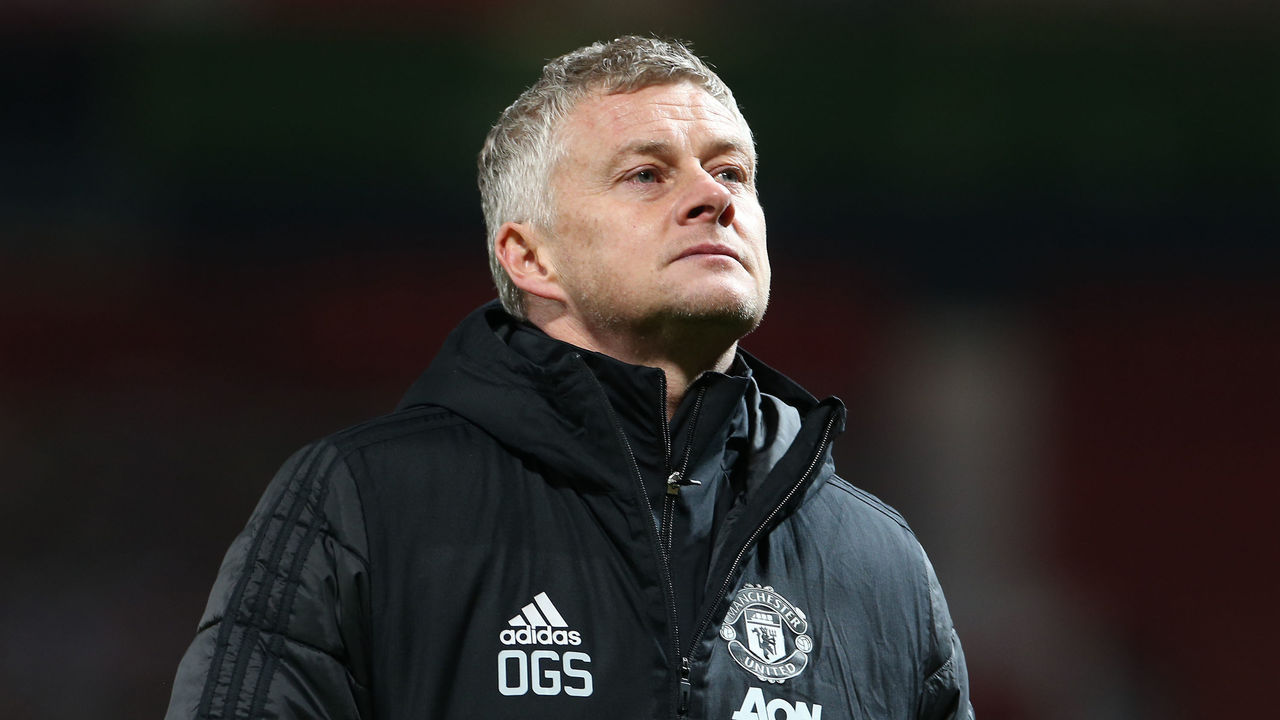 No one could catch the Senegalese striker. Basaksehir went on to win 2-1, collecting their only points of the group stage.
That's not to say Solskjaer can't also be blamed for the PSG and Leipzig losses. He failed to substitute Fred when the Brazilian seemed to be willing referee Daniele Orsato to send him off throughout PSG's visit. Then, his decision to select three center-backs and wing-backs against Leipzig allowed the hosts to dominate the midfield.
But the oversight in Istanbul was the most inexcusable.
United should've strolled into the knockout rounds after three wins to open their group-stage campaign. Unfortunately, for Solskjaer, the subsequent collapse is completely on him.
Ramos might be tournament's most important player
Sergio Ramos' overall importance to Real Madrid's backline grew throughout the group stage, and he played in only half of the matches.
The three games he missed were the two defeats to Shakhtar Donetsk and the 2-0 win over an imploding Inter Milan when goals came courtesy of a penalty and an own goal. Across those fixtures, Raphael Varane didn't take charge of situations in the same way - his number of interceptions, tackles, and clearances fell significantly - and, overall, the defense lacked organization without Ramos barking instructions at his teammates.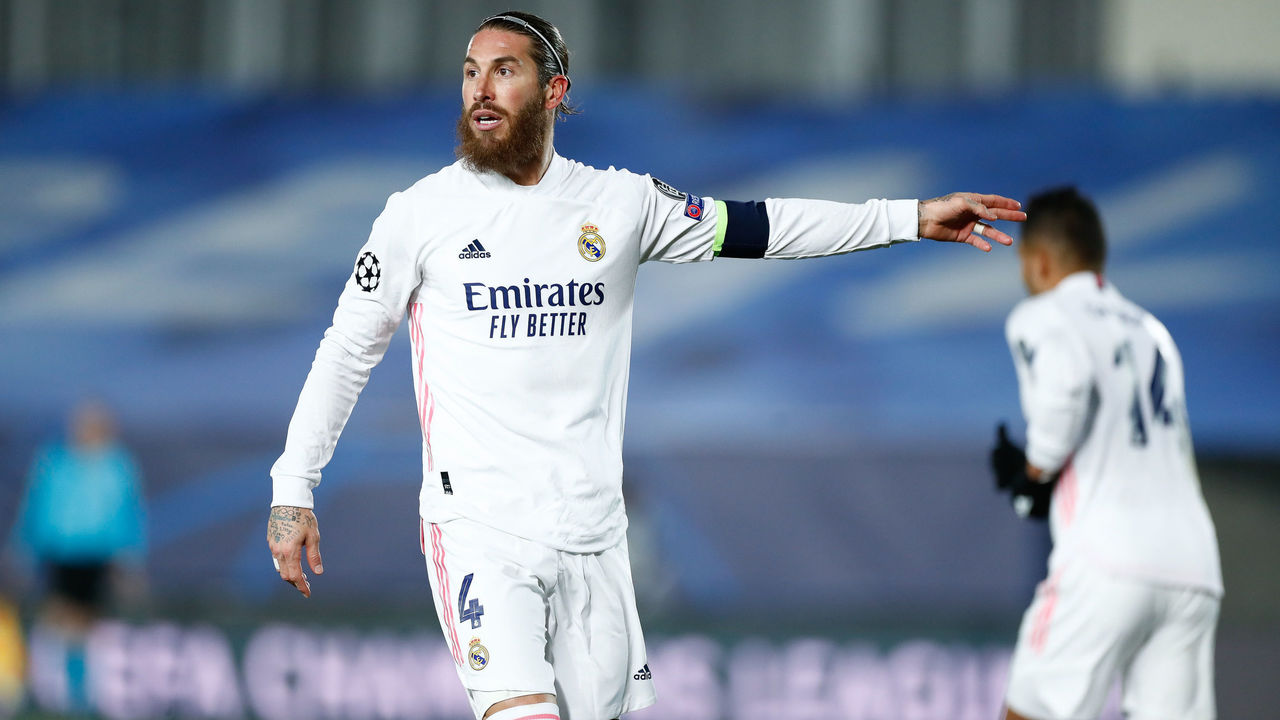 Real Madrid took seven of their 10 group-stage points in the games Ramos started.
The skipper's absence - just as much as his presence - should be enough to convince Real Madrid to extend his contract beyond its current expiry of June 30, 2021.
"I have no doubt that he will stay and that it will continue to make history," Real Madrid boss Zinedine Zidane said of Ramos in November.
Lampard faces tough task to keep squad happy
Chelsea easily progressed after being drawn into one of the weaker groups, allowing Frank Lampard to rest several members of his squad for Tuesday's 1-1 home draw with Krasnodar.
Starts for Billy Gilmour and Tino Anjorin were among 10 changes to the side that defeated Leeds United a few days earlier, and the teenagers' performances served as a reminder of the youth movement that occurred during Lampard's first season in charge of the Blues.
Gilmour, 19, carried on from where he left off last season with progressive play, tenacious tackling, and a low center of gravity that makes him hard to knock off the ball. Anjorin, also 19, took some time to settle into his first professional start before he almost laid on an assist for Kai Havertz and pleased the locals with his work rate.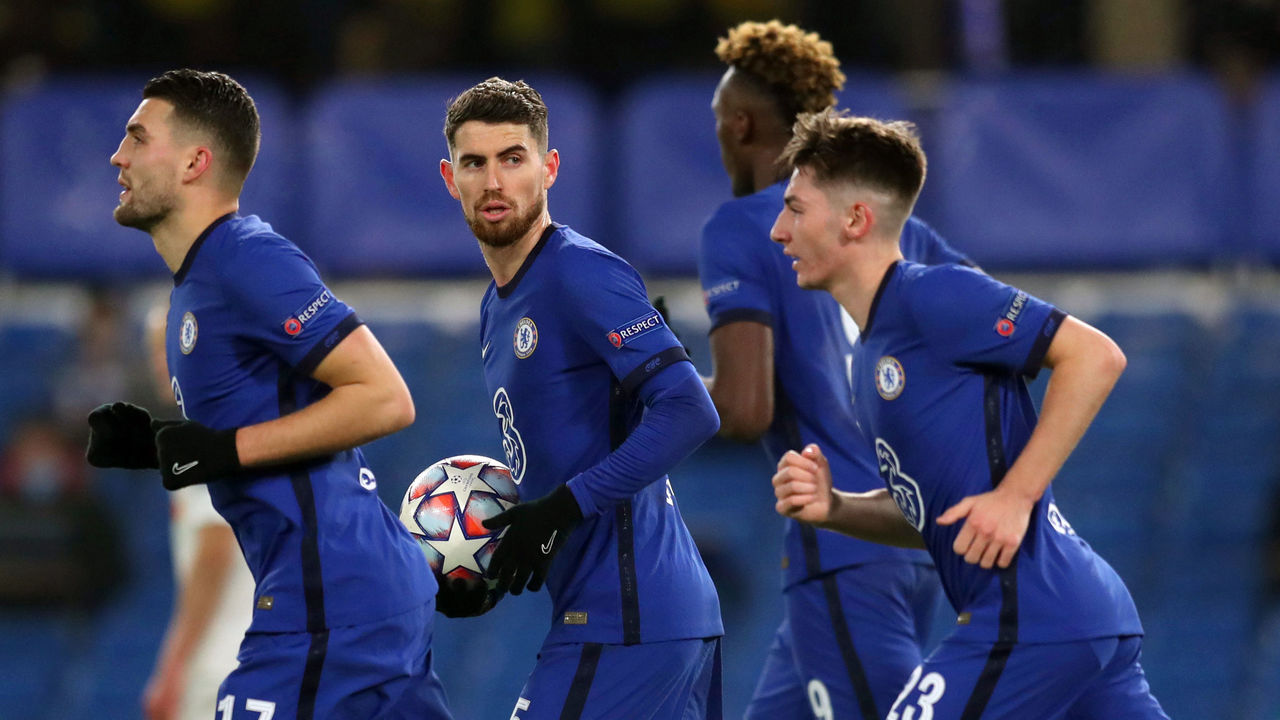 However, with the transfer ban lifted and Chelsea spending big, it's hard to envision a way for Gilmour and Anjorin to establish themselves in the starting XI anytime soon.
Lampard's man management will be tested in this campaign. The Blues have already been eliminated from the League Cup, so he'll have to find enough minutes for Gilmour & Co. in the FA Cup, Premier League, and Champions League to avoid discontent in the camp.
It wasn't too long ago that Callum Hudson-Odoi tried to force a transfer to Bayern Munich, and Gilmour and Anjorin could soon follow suit if Chelsea ruin last season's youth progression by placing another cap on their academy.
Barcelona lack any kind of plan
Outside of hoping for some trademark Lionel Messi magic, there doesn't appear to be a unified approach to Barcelona's play under Ronald Koeman. It's understandable, to a certain extent: "Give it to Messi" is about as foolproof a game plan as you could have over the last decade.
But Tuesday's 3-0 loss to Juventus made the club's current malaise painfully obvious.
Barca had seven shots on target in the match, and all of them came from Messi. Antoine Griezmann clipped the top of the crossbar with a glancing header, sure, but nobody was capable of making a meaningful impact.
Worse yet, none of the Argentine's shots would be categorized as gilt-edged chances. Messi largely had to settle for efforts from the fringes of the penalty area, often with a wall of black and white shirts in his way after wriggling free of the first wave of defenders trying mercilessly to slow him down.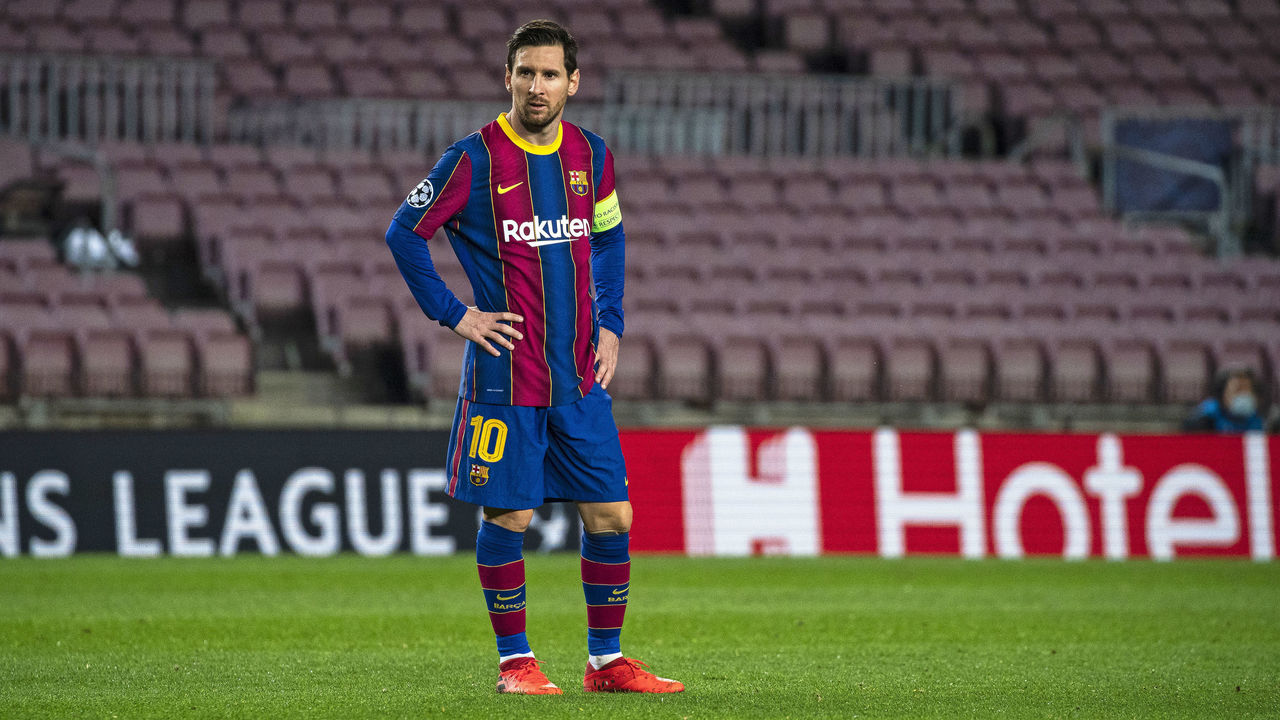 And that's the biggest problem. He has to do it all on his own: beat multiple would-be tacklers, create space for himself, and score goals after doing the work to get into advantageous positions. Obviously, he still can, but the help simply isn't there the way it used to be. Even Messi needs a hand every so often - as Tuesday's loss illustrated - and Koeman doesn't appear capable of figuring out how to generate that assistance.
Injuries have robbed him of key partners (Ansu Fati being the most glaring absence), but Barcelona's downfall runs deeper than the starting XI. The club needs to hit the reset button.
Should Barca draw the likes of Bayern Munich or Liverpool in the last 16, they may get another painful reminder of how far they've fallen from the pantheon of Europe's dominant institutions.
Torres makes quick impression at City
What an incredible few months it's been for Ferran Torres.
Many expected the young winger to be gradually phased into the Manchester City setup, but with four goals in five Champions League group-stage appearances and a hat-trick in Spain's 6-0 Nations League rout of Germany, his importance for club and country has skyrocketed.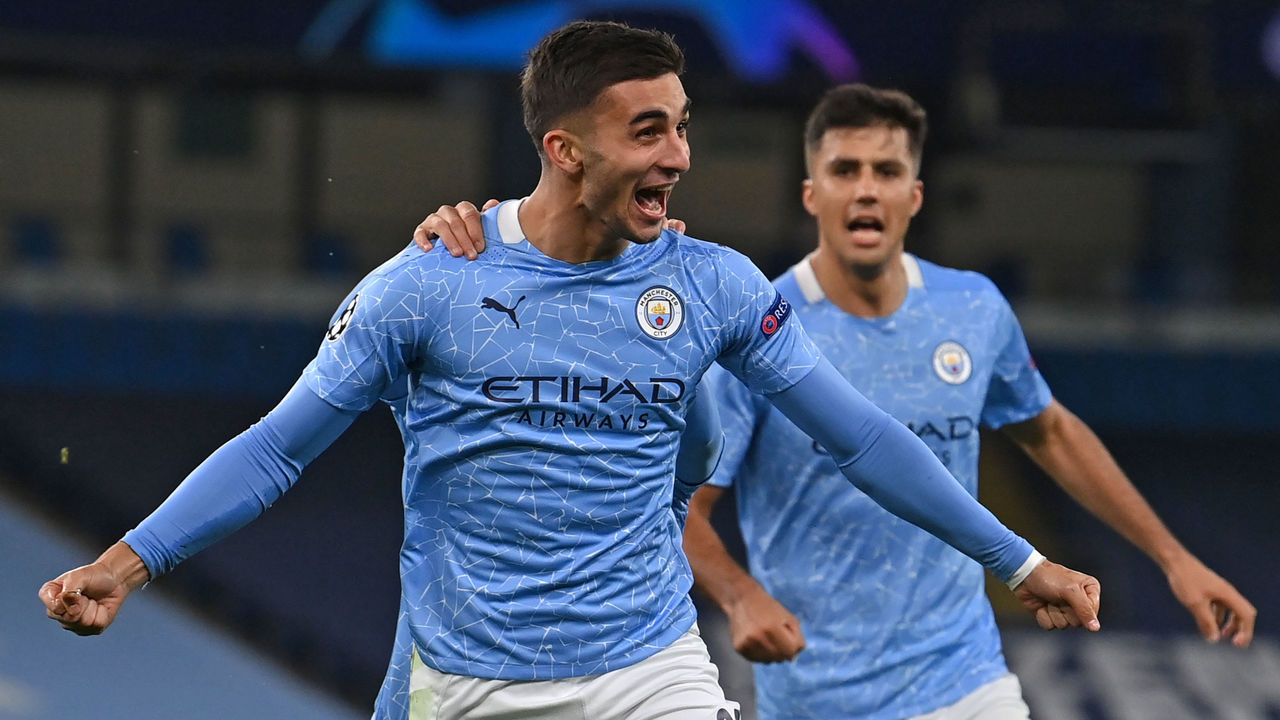 One unexpected bonus from the start of Torres' City stint is his versatility. At Valencia, the attacker often worked on the right wing, but an injury crisis led Pep Guardiola to rely on the 20-year-old to spearhead his attack - not a false nine, but an out-and-out center-forward - and the results were impressive. Torres was selected as the striker in each of his four starts in the competition so far, scoring three times and troubling defenders with his intelligent work off the ball.
And, worryingly for City's rivals across Europe, Torres is already striking up an impressive understanding with one of England's brightest talents, Phil Foden.
Haaland must be wrapped in cotton wool
Erling Haaland's numbers are, quite frankly, ridiculous. The 20-year-old already surpassed the all-time Champions League goal tallies of Brazilian frontmen Ronaldo and Adriano by notching 16 strikes over 12 appearances in the competition.
Unsurprisingly, Borussia Dortmund are a completely different team without the ruthless Norwegian in attack. Since Haaland was sidelined until the new year with a hamstring injury, Der BVB have drawn twice and won once across all competitions, and their shot conversion rate has taken a notable hit.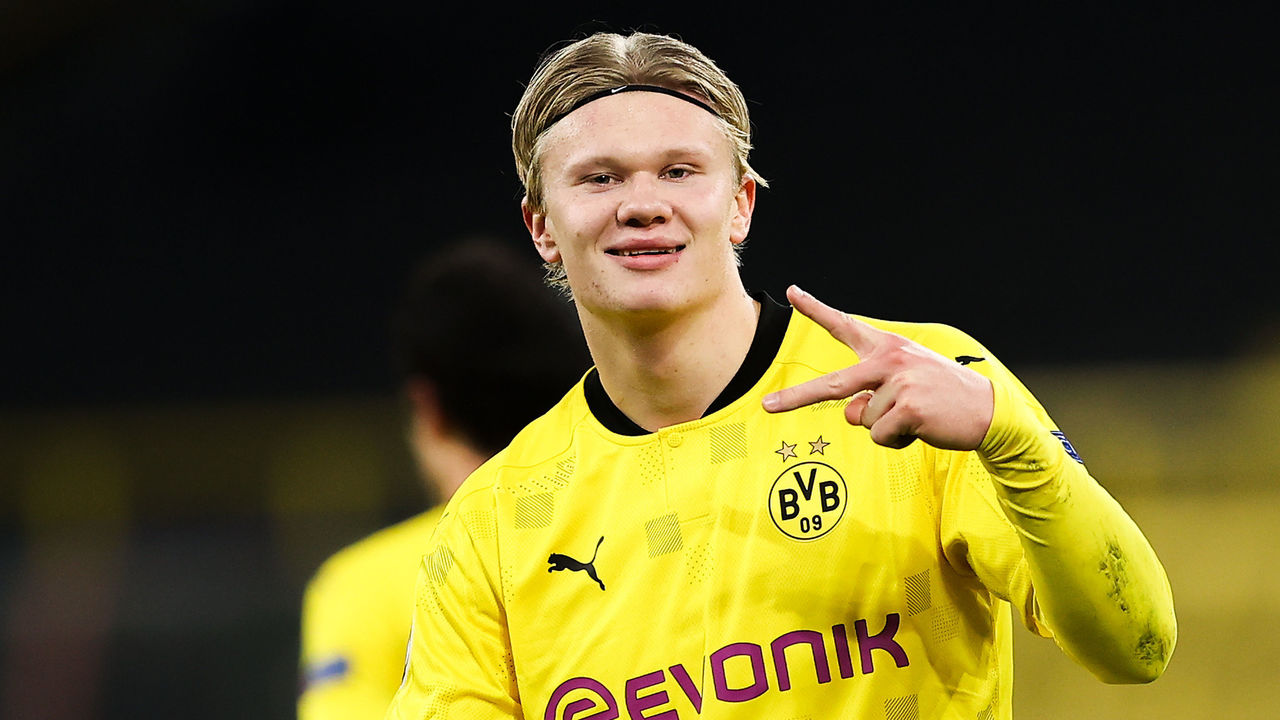 Dortmund's shot conversion:
| Competition | Before Haaland's injury | After Haaland's injury |
| --- | --- | --- |
| Champions League | 16% | 11% |
| Bundesliga | 14% | 6% |
Dortmund must carefully control his workload when he returns to fitness because there isn't another natural striker who can be relied upon in Lucien Favre's squad. Marco Reus, Julian Brandt, Thorgan Hazard, and 16-year-old Youssoufa Moukoko have all cropped up in central positions during his absence, but none can begin to replicate Haaland's physical presence or his cold-blooded finishing.
Conte, Inter can't figure it out in Europe
For the third consecutive season, Inter Milan bowed out of the Champions League in the group stage; this year, they were the only Italian side to falter at the first hurdle, adding to the disappointment for Antonio Conte.
"It's unbelievable that in 180 minutes against Shakhtar, in two games dominated, we didn't manage to score," Conte said after a goalless draw against the Ukrainian side condemned Inter to last place in the topsy-turvy Group B.
"There is a lot of regret but I honestly don't hear that there was a lack of desire, of determination and focus," he added. "There was a lack of goals. If you don't score, you don't win."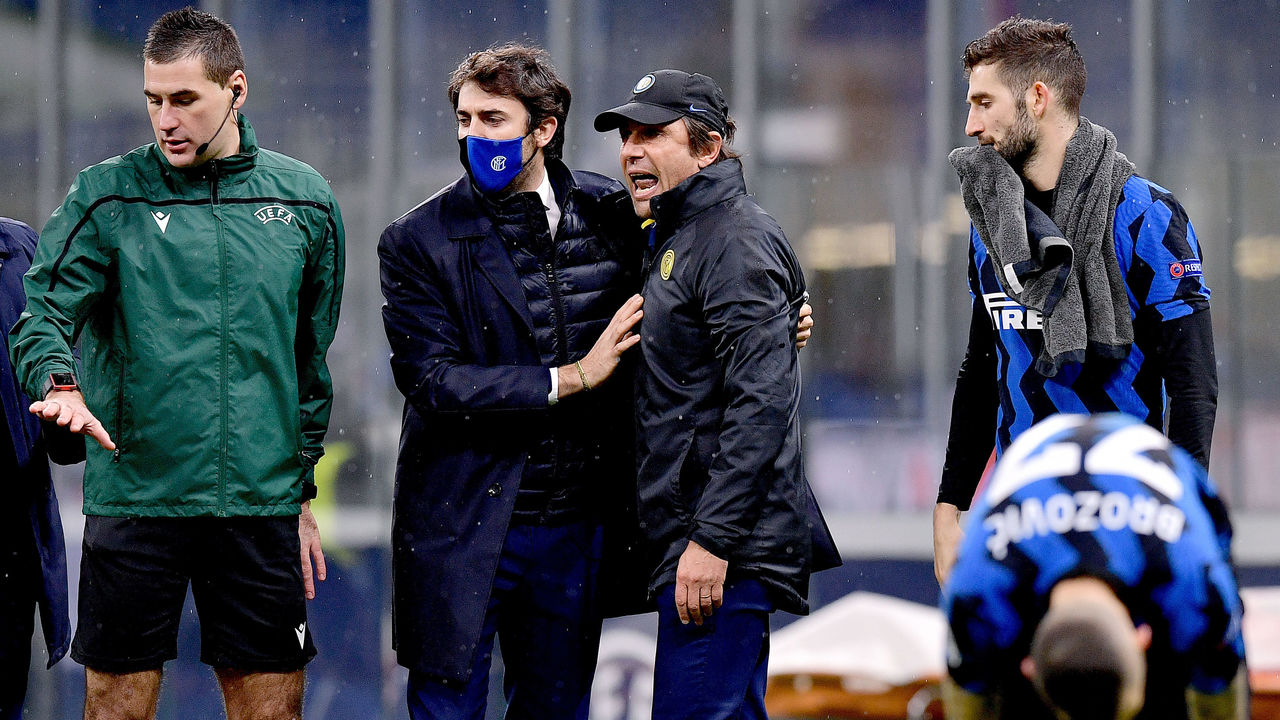 True as that may be, there shouldn't have been a lack of goals - not with the talent at Conte's disposal this season. This was, in no uncertain terms, a failure, and not an uncharacteristic one for the fiery Italian manager. He's never been beyond the quarterfinals of the Champions League as a manager, and, incredibly, he's won just three of the 12 games managed in the competition since being stationed on the Nerazzurri touchline.
Simple bad luck played its part, but Conte's inability to deliver in midweek can't be ignored.
Finishing fourth and not having to worry about any European competition for the rest of the season may actually be beneficial in the long run. Inter can now focus exclusively on their Serie A title push, but it certainly won't feel that way right now.
Glass ceiling remains firmly in place
This isn't so much a new development as it is an affirmation of something already widely known, but there's an inevitability about the Champions League group stage that is sapping the tournament of intrigue. The proverbial top five leagues - the Premier League, La Liga, the Bundesliga, Serie A, and Ligue 1 - continue to dominate proceedings.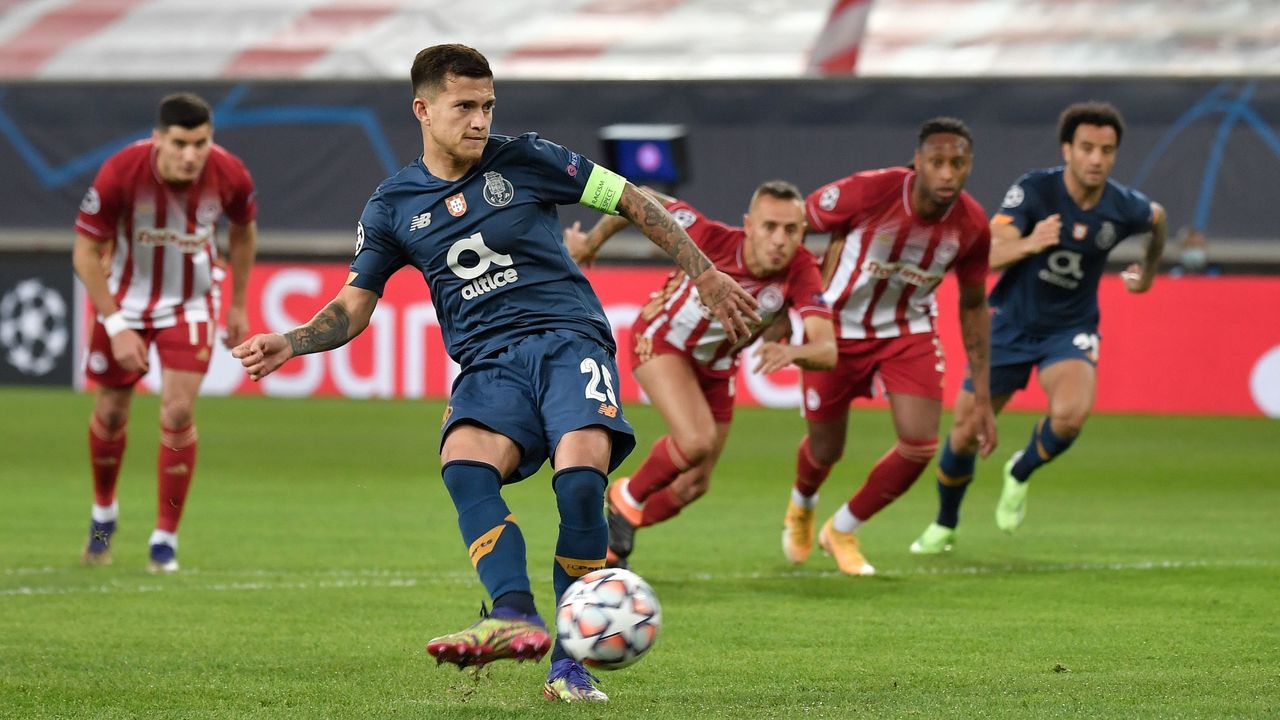 This season, only one club from outside those competitions - FC Porto of Portugal - survived the group stage. There's really no stopping that trend now, considering the financial power those leagues and countries wield compared to their peers within the UEFA pyramid. Ultimately, we want to see the continent's elite make the latter stages of the tournament. That's really the whole point, even if it breeds repetition.
Everyone loves an underdog run, though, and it seems they're becoming less plausible with each passing season.
Comments
✕
8 things we learned from the Champions League group stage
  Got something to say? Leave a comment below!