Football may be on hiatus, but that's not dampening the never-ending nature of transfer talk. Here's a look at the chatter making the rounds this week.
Giants plotting absurd Neymar-Griezmann swap
Paris Saint-Germain and Barcelona are coming to each other's aid, or at least that's what Sky Sports says. PSG will ship Neymar - who's been appraised at €150 million - to Spain, with €100-million Antoine Griezmann and €50 million heading the other way. Barca will then buy Inter's Lautaro Martinez with some coins they've found between the couch cushions.
Everybody wants Antoine
But wait, according to the Daily Express, Griezmann could be on his way to Manchester United instead, prompting the headline "How Man Utd could line up with Alexis Sanchez, Donny van de Beek, and Antoine Griezmann." The same outlet also produced a story on how Odion Ighalo could be worth £70M if he was five years younger, and presumably a lot better.
Grealish has 'no chance' of a United move
Speaking of United, British sensationalist rag The Daily Star reckons Aston Villa self-isolation sojourner Jack Grealish won't be joining the Red Devils in the summer. What's the Star basing that on? Well, former Villa and United defensive bulwark Paul McGrath says there's "No chance." That's it. That's McGrath's only quote in the story. Rack 'em.
Ancelotti eyeing Real rejects Bale, Rodriguez
Everton are shifting their focus from a trio of Barcelona outcasts to a pair of Real Madrid vagabonds, according to Spanish outlet Marca. Current Toffees boss Carlo Ancelotti is reportedly eyeing former Los Blancos pupils Gareth Bale and James Rodriguez. Marca also reports Bale doesn't care that he's glued to the Santiago Bernabeu bench. Spain truly hates the Welshman.
Newcastle won't stop pointless Soumare pursuit
Lille's Boubakary Soumare neared a January move to Newcastle before Allan Saint-Maximin FaceTimed the midfielder, who did a 180 after seeing the sorry state of the Magpies' facilities. Real Madrid and Liverpool have since been linked with the 21-year-old, but according to 90min, Steve Bruce and Co. haven't given up hope, and nor have we of marrying Rihanna.
Widespread appeal for Gotze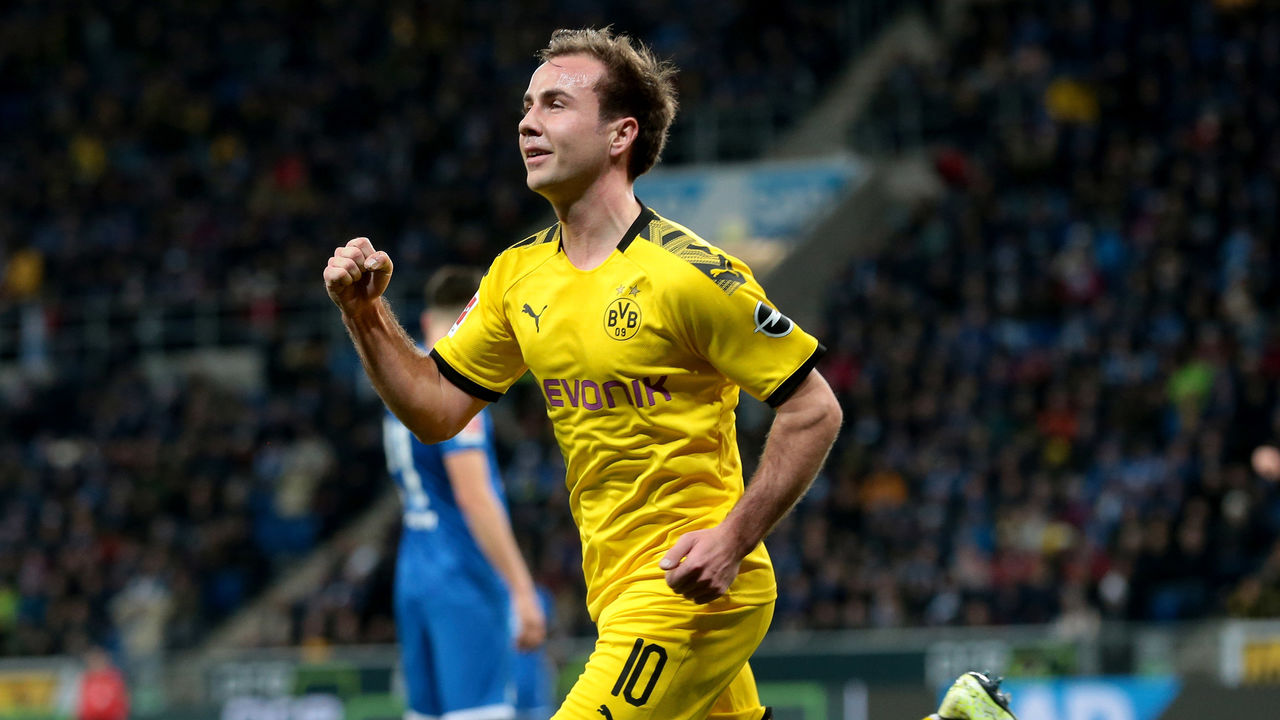 Amid massive revenue losses, free transfers will be a popular option once the window opens. As such, Borussia Dortmund's contractual misfit Mario Gotze has been connected to Roma, Everton, and West Ham, with Corriere dello Sport saying the Italians lead the race. Here's to hoping one of these options arouse the World Cup winner.
Juve dangle Douglas Costa for Jesus
Calciomercato says Juventus fancy Manchester City forward Gabriel Jesus, and they're willing to offer injury-prone 29-year-old Douglas Costa in return. With one more year left on Sergio Aguero's City terms, it doesn't make much sense to dump his heir apparent and get a right-winger in return who will take minutes from Riyad Mahrez, one of this season's standout players.
Lingard to Milly Rock at the Emirates again?
The Daily Mail says Arsenal's head of football Raul Sanllehi is "said to be one of the favorites to get in contact with (Jesse) Lingard's controversial agent Mino Raiola." The publication thinks Arsenal could make a move for Lingard, who has recorded four goals in his last 47 league outings - and is not very good - just because Sanllehi has Raiola's digits. Lingard will not Milly Rock on any block.