Every Tuesday, theScore will highlight the most outlandish moments from the wacky, sometimes daft, and perennially entertaining world of football. Here's what made us smile - or cringe - on the pitch this past week.
Pay to play at Veracruz
Players from Liga MX side Veracruz stood motionless during Friday's match against Tigres to protest unpaid wages. Veracruz went down 2-0 inside of four minutes as Eduardo Vargas (the Chilean fella with the Jordan Brand neck ink tattooed by an infant) and Andre-Pierre Gignac scored for the visitors.
"They knew that we were going to stay still for three minutes, it's sad," said defender Carlos Salcido, possibly explaining the sarcastic post-match applause aimed at Tigres players.
Tigres initially participated in the demonstration for a minute before deciding to get on with it despite their opponents' collective Shkodran Mustafi impersonation. Oft-ridiculed Veracruz owner Fidel Kuri hasn't paid some first-team players in five or six months. The youth team doesn't receive food or water, and the women's side doesn't have private changing rooms or a medical staff.
Veracruz slumped to a 3-1 defeat, with Colin Kazim-Richards (yes, that Colin Kazim-Richards) scoring for the hosts in the 90th minute. Veracruz stay bottom of the Apertura with four points from 13 matches and a negative-26 goal difference. That's still better than the zero points they recorded in the Clausura, setting an unenviable Liga MX record courtesy of a FIFA-imposed six-point penalty. Ouch.
It's doubtful the Mexican league will accept another $120-million pesos payment from Kuri to maintain Veracruz's top-flight status this time around.
Addition through subtraction for Lopez
When well-traveled Argentinian Maxi Lopez lost wife Wanda Nara and their three sons to former Sampdoria teammate and current Paris-Saint Germain striker Mauro Icardi, the football world - and many La Albiceleste standouts including Lionel Messi - sided with the Crotone forward.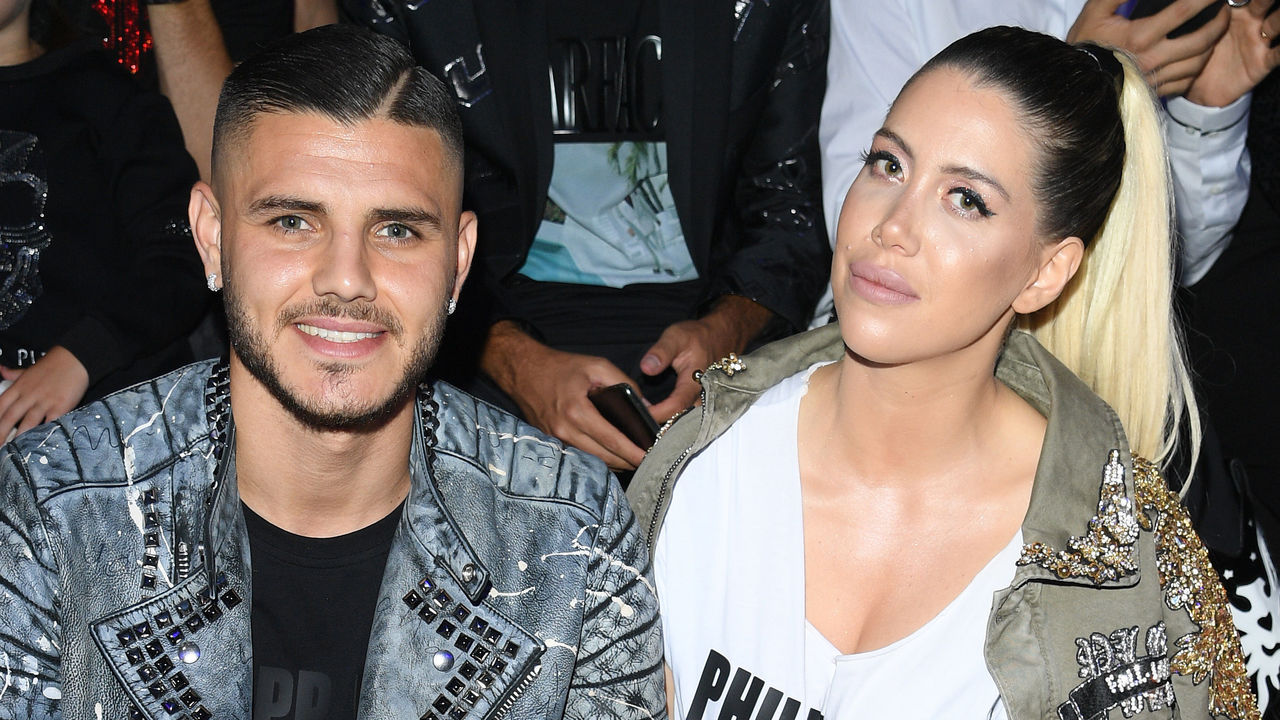 Icardi forever honored Lopez's offspring with tattoos that only added to the awkwardness (was a Jordan tat not an option?), and Nara's pedigree as an Inter-irking agent grew. It turns out Lopez is now okay with the situation, saying last week, "I don't just forgive Mauro, I thank him for taking (Wanda) away…"
Redknapp's eldest booked for droopy eyes
When Harry Redknapp's name is mentioned, what comes to mind? The training ground mishap? The post-match video while bossing Jordan? The time he ran over his wife? Or is it the Rudolph-like nose or droopy eyes?
Well, according to the former Tottenham gaffer's eldest son Mark, those droopy eyes aren't just genetic, they're also the reason Mark was booked for drug-driving last week - with 749 micrograms of the cocaine derivative benzoylecgonine in his blood. Yikes. Let's see how this one plays out.
Shirt struggle sees Immobile go from hero to Ciro
Heeding the instructions of early aughts rap star Petey Pablo, Lazio's Ciro Immobile tried to take his shirt off, twist it around his hand, and spin it like a helicopter after scoring versus Atalanta on Saturday.
From hero to Ciro for the Italian striker, who can now empathize with the plight of generously domed England defender Harry Maguire.
VAR confused over Dele's equalizer
Video Assistant Referee technology has been as graciously received in England as William the Conqueror's Norman conquest, and it reared its ugly head again this past weekend when Dele Alli scored against Watford.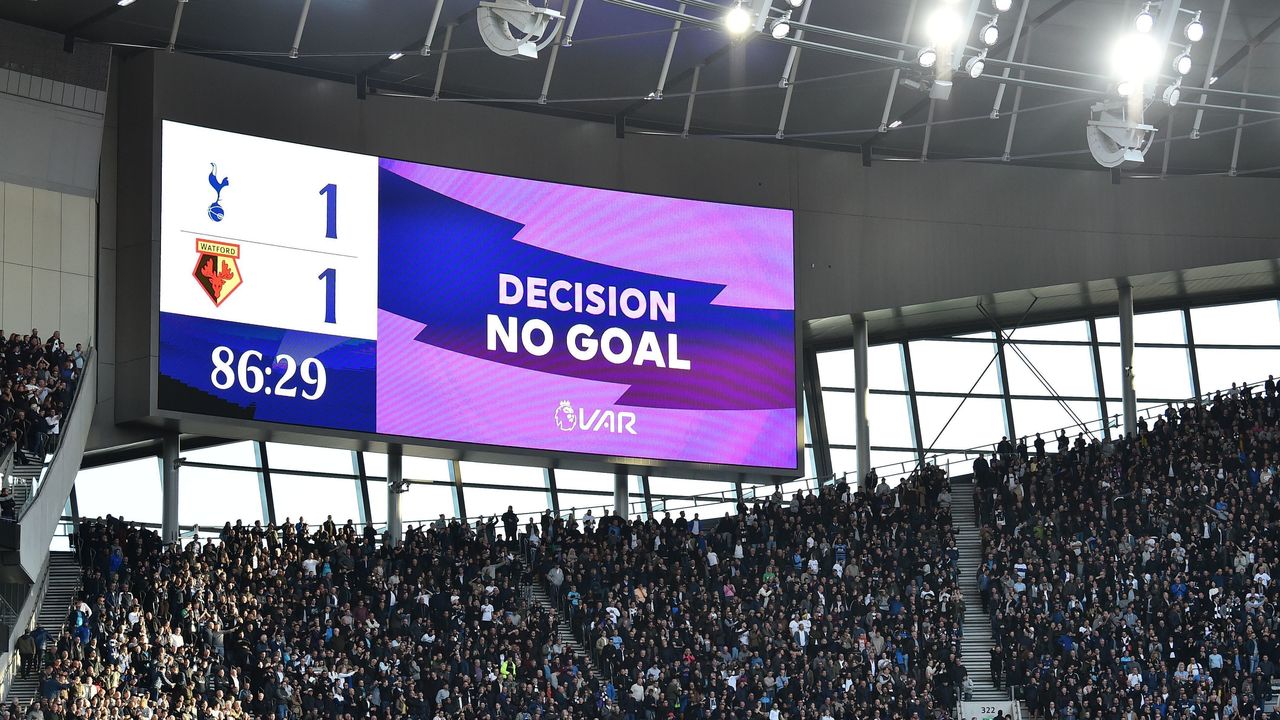 Dele appeared to handle the ball before saving Spurs' blushes with an 86th-minute leveler. Referee Chris Kavanagh ruled it a goal, the scoreboard said otherwise, and everybody at Tottenham's opulent new ground was confused.
In the same match, VAR determined Jan Vertonghen clipping Gerard Deulofeu didn't merit a penalty. Chris Wood's phantom touch on Jonny Evans required a second look, but a VAR check deemed this not a penalty.
And then, of course, there were the decisions in Manchester United's draw with Liverpool. What a bloody mess.
(Swiss) cheesed about worst free-kick ever
Considering this bit of set-piece tomfoolery, it's a shame Arsenal couldn't get more from the creative Swiss duo of Granit Xhaka and Stephan Lichtsteiner during the latter's brief spell in north London. Because this sucks so much.
Brilliante recovery in the A-League
Melbourne City's Josh Brilliante lost a tooth in a match against the Wellington Phoenix on the weekend, only to find it later in his side's 2-1 victory. Apparently there's no five-second rule Down Under.
Konyaspor's Kirintili copies Karius
Looks like the Loris Karius curse has struck another clumsy 'keeper plying his trade on the continent. Konyaspor's Serkan Kirintili mimicked the former stately Liverpool shot-stopper Monday, seeing red versus Yeni Malatyaspor.